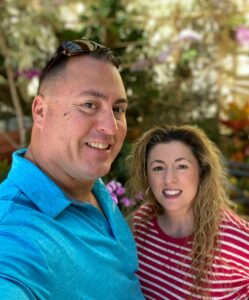 Today we'd like to introduce you to Gina Montalbano & Bryan Zesiger.
Hi Gina & Bryan, so excited to have you on the platform. So before we get into questions about your work-life, maybe you can bring our readers up to speed on your story and how you got to where you are today?
Bryan and I are what we call Chapter Twos. We started dating later in life and actually met on Tinder. I'm a first-generation Sicilian and winemaking has always been a constant part of my upbringing. My uncles were often the ones making the wine and bringing it to all the family gatherings, and my family still has vineyards in Sicily that are producing grapes and wine.
Bryan served 26 years in the Army and traveled the world. He had a taste for wine and because wine is so regional, he experienced a lot of variety over the years. We quickly realized wine was common ground for us and decided to take a winemaking class through Greater Kansas City Cellar Masters.
We would go once a month and learn about winemaking, try out different wines made in the group, and we had kind of a social time to get feedback. The first wine we made was Harvest Moon, which is a Twist on my family's recipe. People really liked it and we started to try other flavors and started experimenting. Eventually, we had friends and family asking us for wine and we were like… maybe we should do this? Very organically we decided to start a business.
We both still had our regular full-time jobs – Bryan was an Apache Pilot in the Army (now retired MAJ) and I was a Principal in Park Hill School District. Eventually, we both retired and decided Z&M Twisted Vines would be our new venture. We got married and opened the Z&M Twisted Winery in Leavenworth with the 5 wines we had perfected at that point.
We now have 40+ varieties of wine, a line of Hardly Twisted Cider, and a 100-acre Vineyard in Lawrence where we have a tasting room and processing cellar, as well as a new 16,000 square foot building (opening March 2022) for agricultural events, production, and tastings. Our story and our motto have always been "We are Twisted in Life, Twisted in Love, and Twisted in Wine".
We all face challenges, but looking back would you describe it as a relatively smooth road?
It has definitely not been a smooth road, though very enjoyable. Shortly after we set up the business, Bryan deployed to Africa. We were both still holding down our full-time jobs, and essentially running Z&M in any free time we had. Eventually, we both started getting some pushback from our jobs, which was also very difficult, and we both retired from our long-time careers around a year after opening Z&M Twisted Winery in Leavenworth.
Anything in the liquor industry comes with a lot of details and regulations you have to follow, so there was a lot to learn and move through in order to be sure we were going by the book. While I have a Doctorate in Education and Bryan has a Master of Business, we did not have direct experience running a business. The day we opened the Winery, we had 5 wines and no employees. At our Grand Opening, the turnout was great – something like 200 people came through. We looked down at the end of the night and there were only 4 bottles left on the shelf. We certainly didn't realize the production we needed to keep up with. It literally felt like we were turning water into wine with how quickly we needed to produce. We scaled up really fast and had to adapt.
We then decided to downsize our home in order to increase our acreage. We bought an old farm with the intent for it to become the Z&M Twisted Vineyard. The house on the land was built in 1860 and was condemned. We had about 6 months to make it livable. We were then simultaneously planning our new building which would house production, tastings, and space for events. We had a difficult time getting financial support as no one was confident in our ability to run a business, growing grapevines is a specialty crop not seen in Kansas a lot, and there can still be a lot of push backs in Kansas when it comes to alcohol.
Right as we were financed and ready to build, the pandemic swept over, and we lost our funding. We were obviously disappointed by this roadblock, but more so disappointed in having to reach out to all the people we had agreed to work with to make it happen and tell them we couldn't move forward yet.
At the moment, the stress and problem-solving can seem like too much, but ultimately, we've been able to work through it and the reward on the other end – the growth and seeing it all come together – makes it so enjoyable.
Appreciate you sharing that. What should we know about Z&M Twisted Vines Wines and Winery?
Z&M Twisted Vines is a farm winery with a Twist, so any preconceived notions you have about a visit to the winery and vineyard, you will be surprised (we hope). We like to have fun and color outside the box. Z&M has 40+ Twisted Wines including our specialty Fire Line and Blacked Out Coffee Wines, as well as a line of Hardly Twisted Cider.
We have a lot of variety because Bryan and I like to experiment, try new things and break the barriers of "what wine is". So, while we have a lot of variety in hopes that we can connect with everyone, including "non-wine people", these are ideas we are dreaming up, they are our stories coming to life. We often say there is something for everyone, but not everything is for everyone. We also knew from the beginning, trying to be like other wineries and vineyards just wouldn't be us – it wouldn't be our personalities. We are easy-going, unique… Twisted. We bring our stories and experiences into the wine through our labels.
Our Wines are all unique, have distinctly different artwork, and many have military inspiration and homage behind them. We offer both Z&M locations for people to host their own events, small to large, whether that is a military ball, fundraiser, anniversary, wedding, or a fun game night. Bryan and I always hope we can make people feel comfortable and perhaps add a twist to their gatherings to make them even more special.
A big part of the Z&M mission is sustainability. We focus on this at the vineyard using recycled materials to control weed growth, we share some of the grape byproducts with a local pig farmer down the road, and we use recyclable kegs for our Cider. Much of the interiors of the Winery and Vineyard Tasting room have repurposed, thrifted, or hand-built details and furniture. Not only is Bryan the head winemaker, but he is also our resident dreamer and builder. He repurposed some old barn wood for our bars, among many other projects.
We also have a beauty-product line called Bella Vino which means "Beautiful Wine". Our family happened on the idea of finding a use for the sediment from the winemaking process instead of it going to waste. One day our daughter, Aspen, asked if we could make a body scrub. Bryan got the coffee grounds left from making our Blacked Out Coffee wines, we researched some ingredients, and he was the first test subject of (what would become) Bella Vino Body Scrub. A few years later, we established Bella Vino as an off branch of Z&M Twisted. We actively use as much from the winemaking process as we can and make body and lip scrubs, soap, wine jelly, and our Twisted lips (lip balms).
Ultimately, at Z&M Twisted Vines, we want to create an experience – a family-friendly place people want to visit and revisit. Z&M hosts a lot of family-friendly events: Twisted Flying where we have hot air balloons at the vineyard and bounce houses for kids, fireworks, live music, military events, pancakes with Santa, we partner with colleges, farmers, local government, and more.
We chose to root ourselves in this area – Gina is from the St. Louis Area and I'm from all over the place, but my parents are in Colorado. We chose this area because we love it and we want to offer something back to the community.
We're always looking for the lessons that can be learned in any situation, including tragic ones like the Covid-19 crisis. Are there any lessons you've learned that you can share?
I'm sure a lot of people, business owners or otherwise, can attest to this being a time we all had to adapt and overcome. Having been deployed to combat zones, I've seen a lot… so my perspective was different. I was less scared and more ready to find solutions. We immediately shifted gears to figure out how we could help and how we could maintain (and hopefully grow). We had not been on the (now vineyard) for long before the pandemic swept in.
Our original plans for a large building were basically put on hold. We turned a building meant for producing Wine and Cider into a Tasting Room with a production cellar below. Taking note from her mother who was struggling not being able to give and do for her church and community as she normally would, Gina organized curbside meals to giveaway – We stood on the curb to hand out 1,000 fish sandwich meals as people drove by. We eventually offered family meals and discounted lunches – people could just swing by and we'd be on the sidewalk ready for pickup.
By October, we were able to safely follow guidelines and offer events outdoors at the Vineyard. There was plenty of space and it was just something fun and happy for the community. Ultimately, the mission statement and who you are doesn't change – but you can be nimble and craft the situation to overcome and make it work for you and your community.
Contact Info: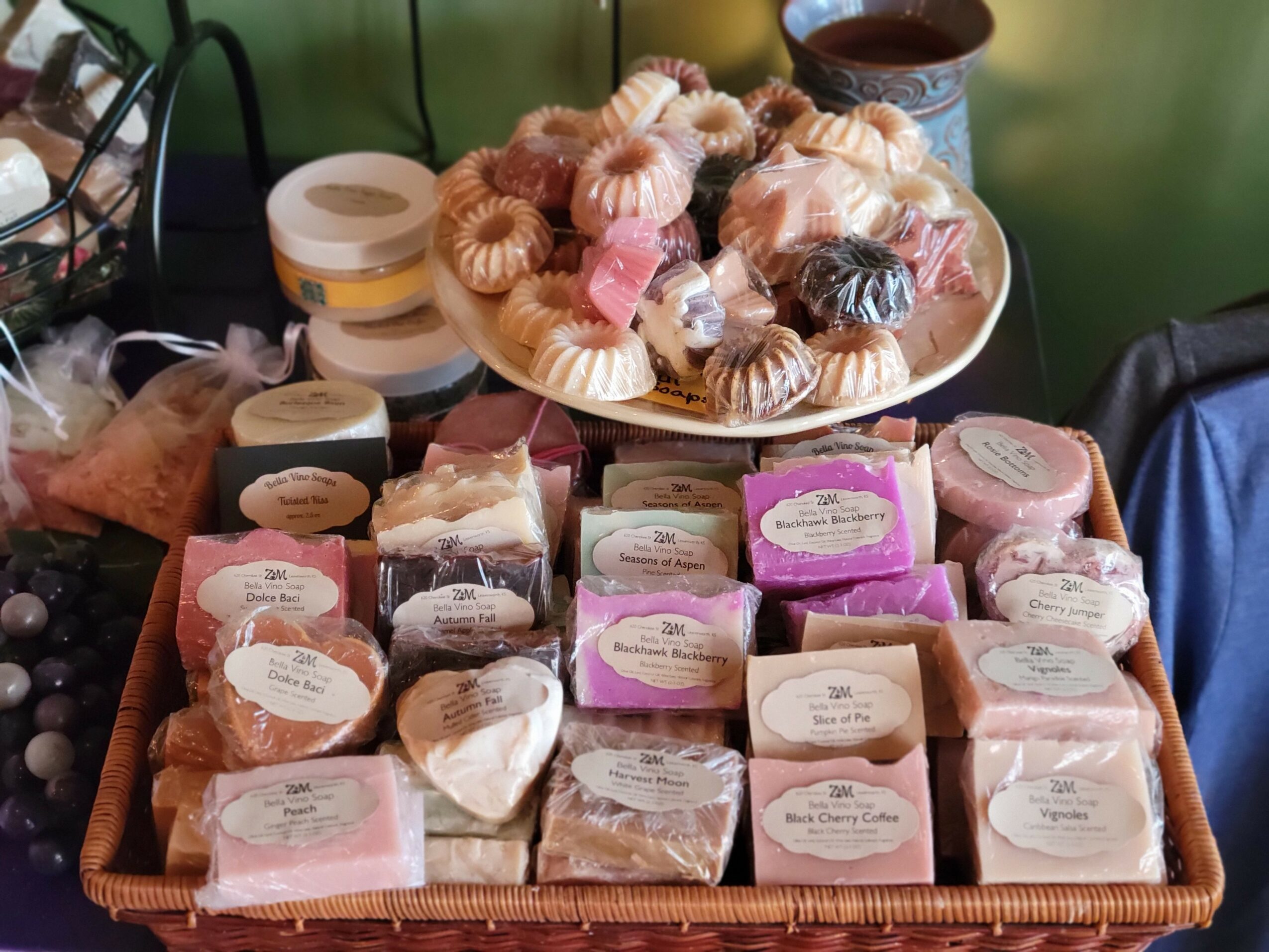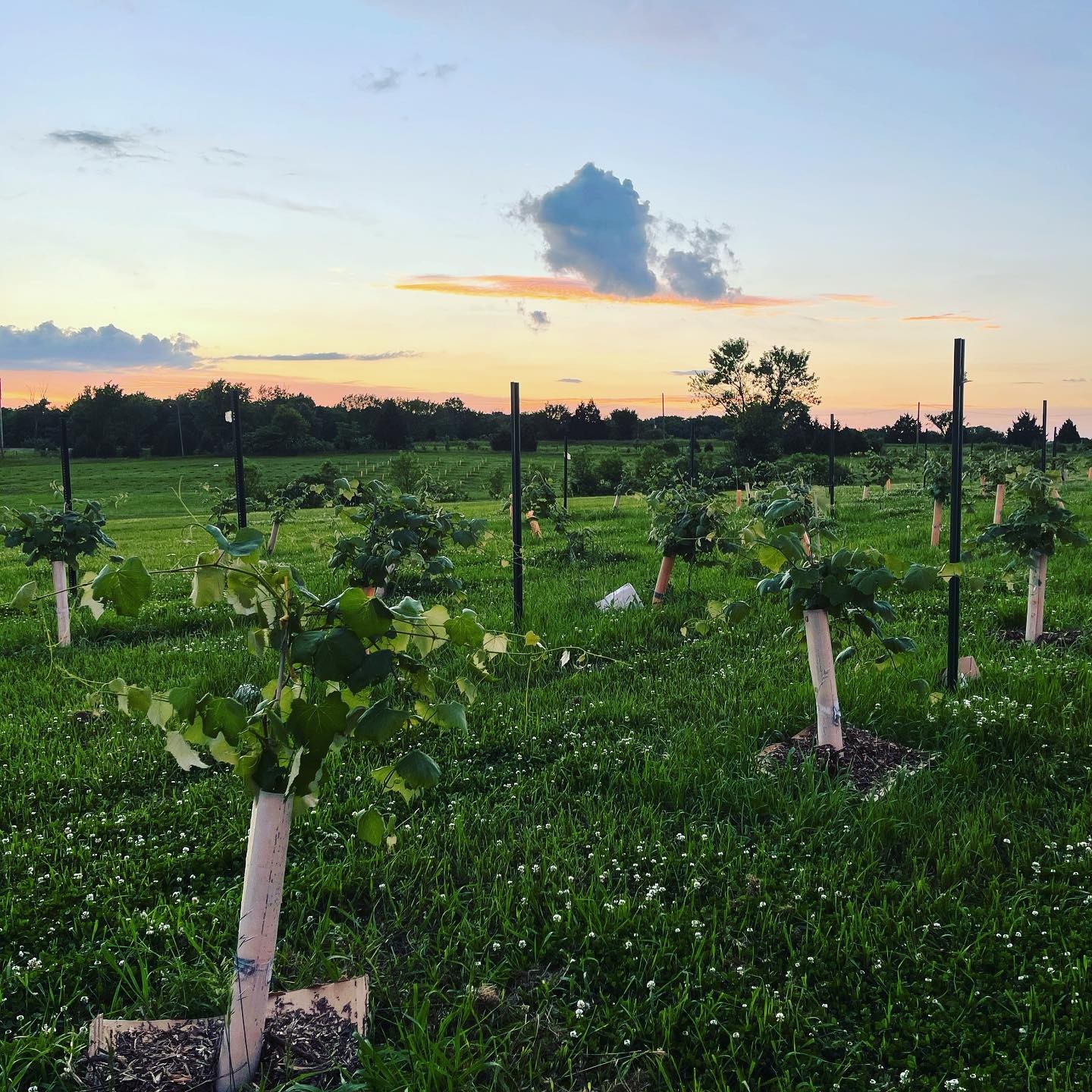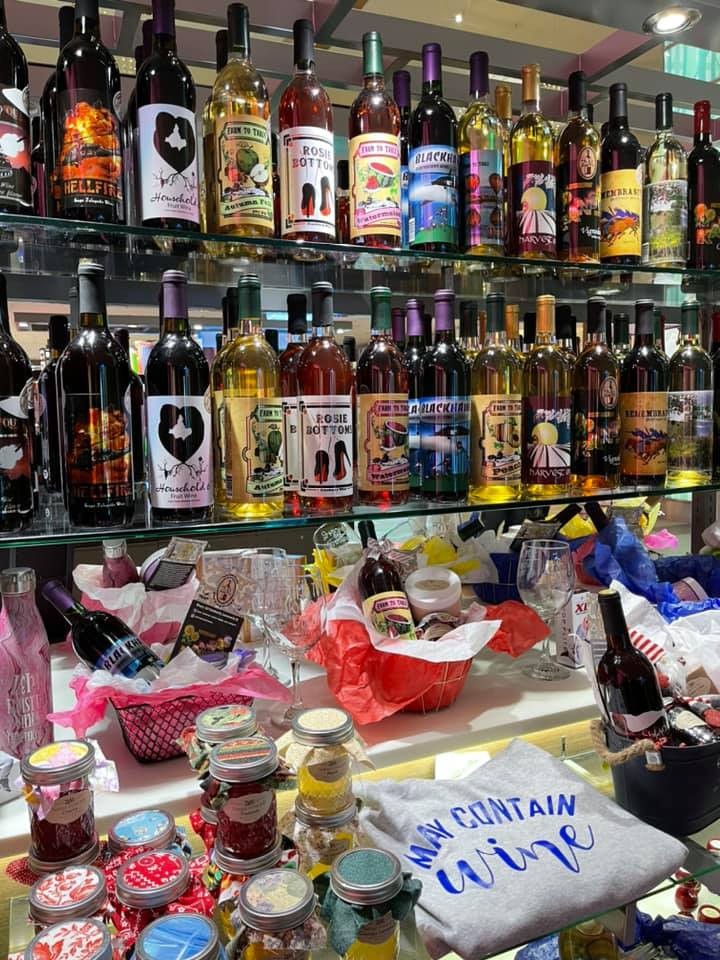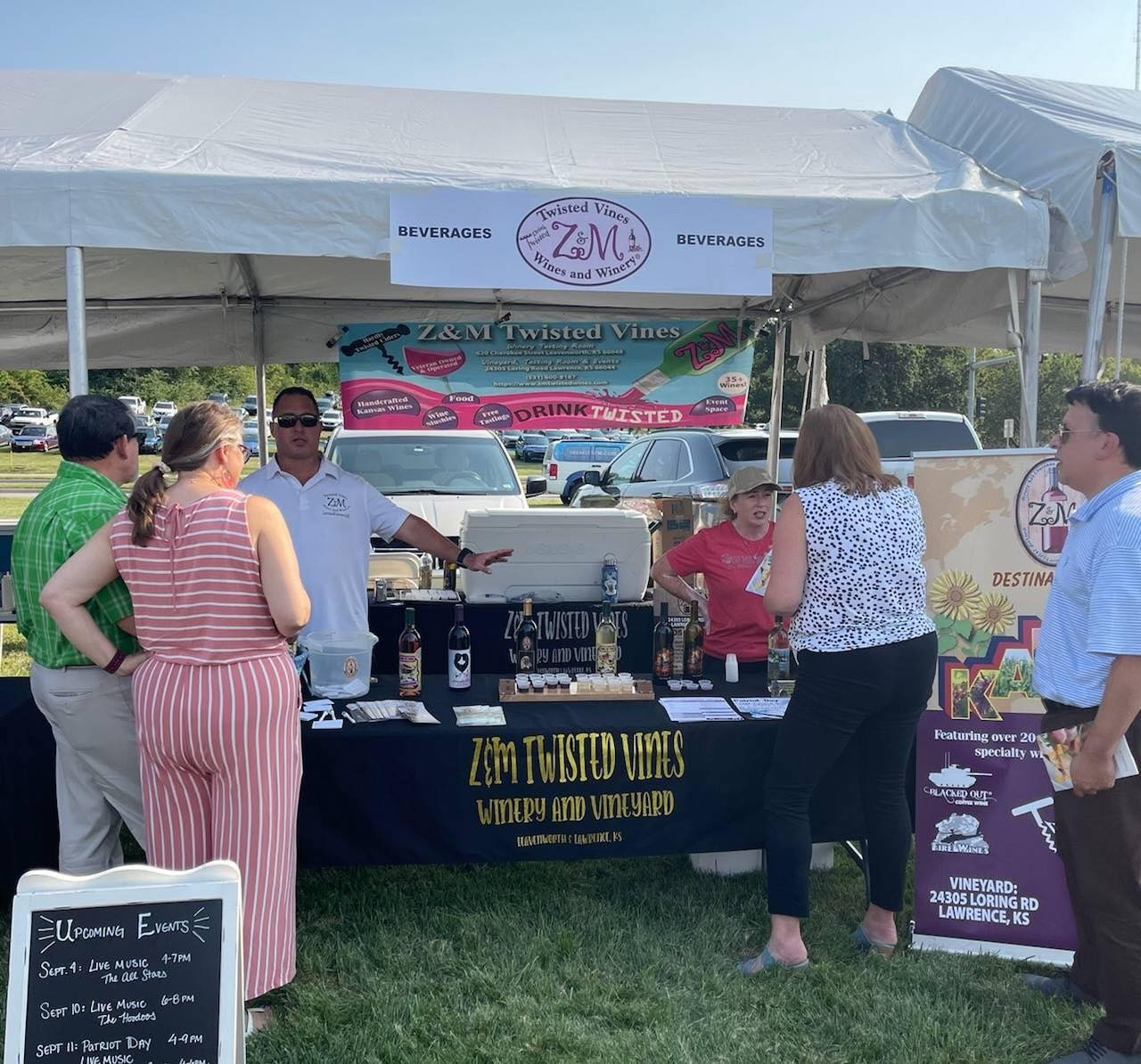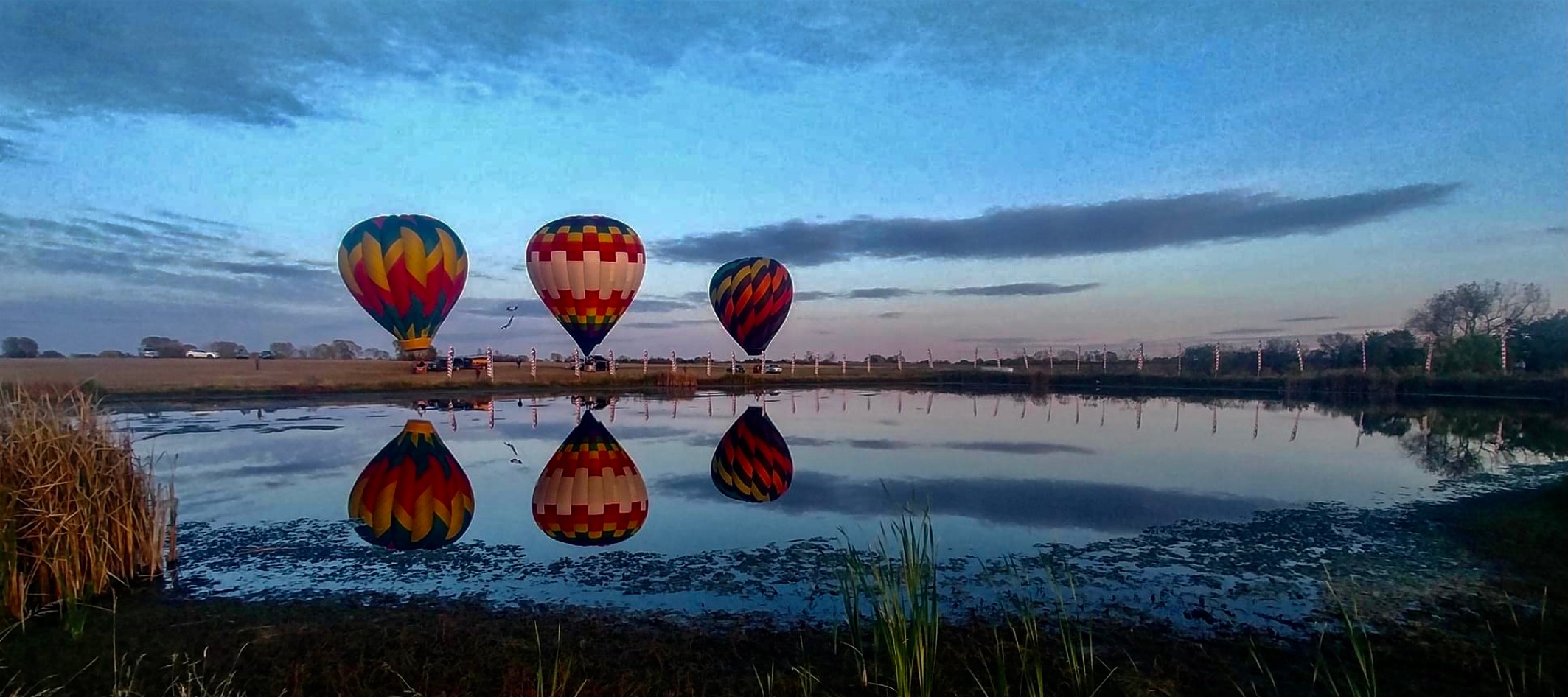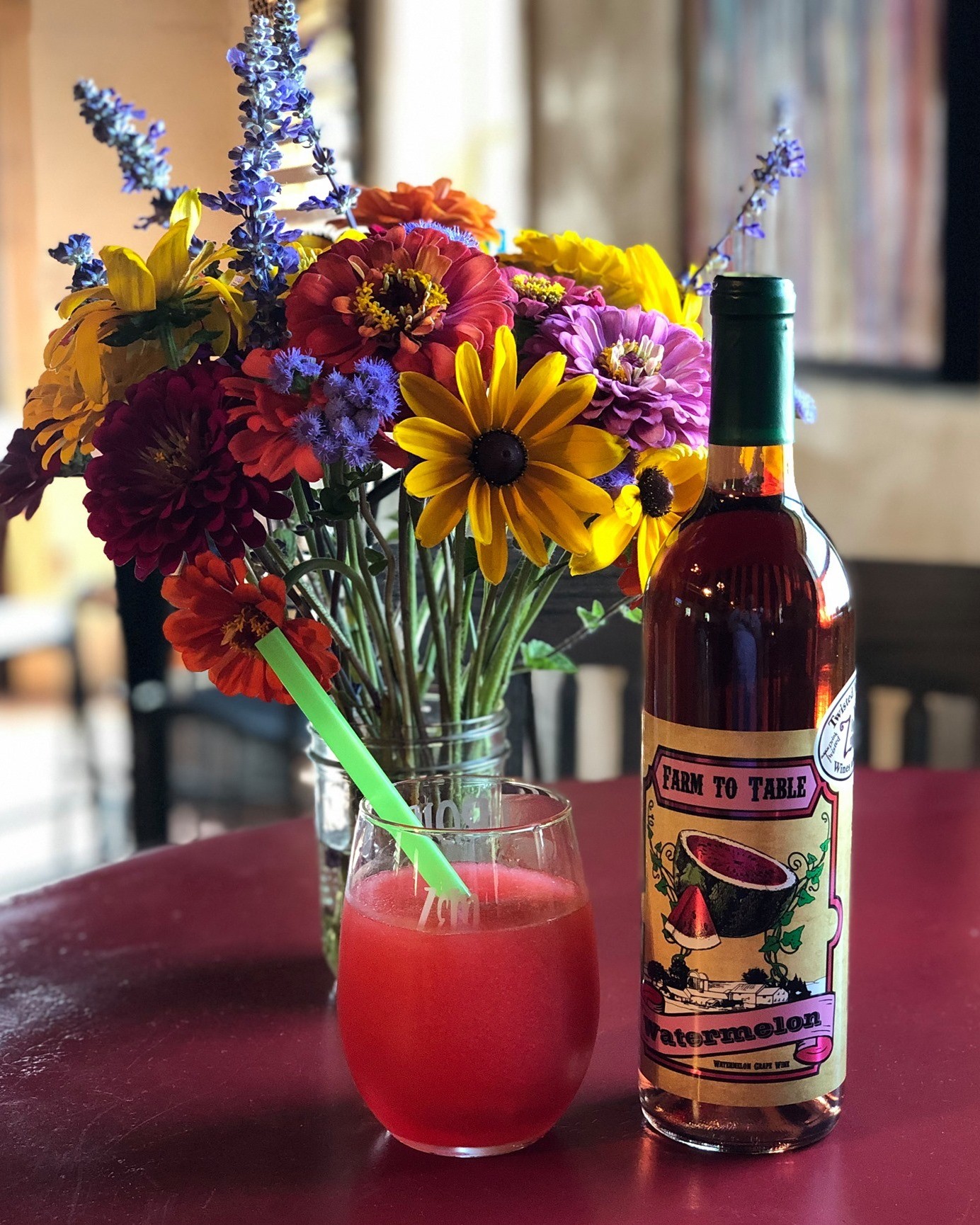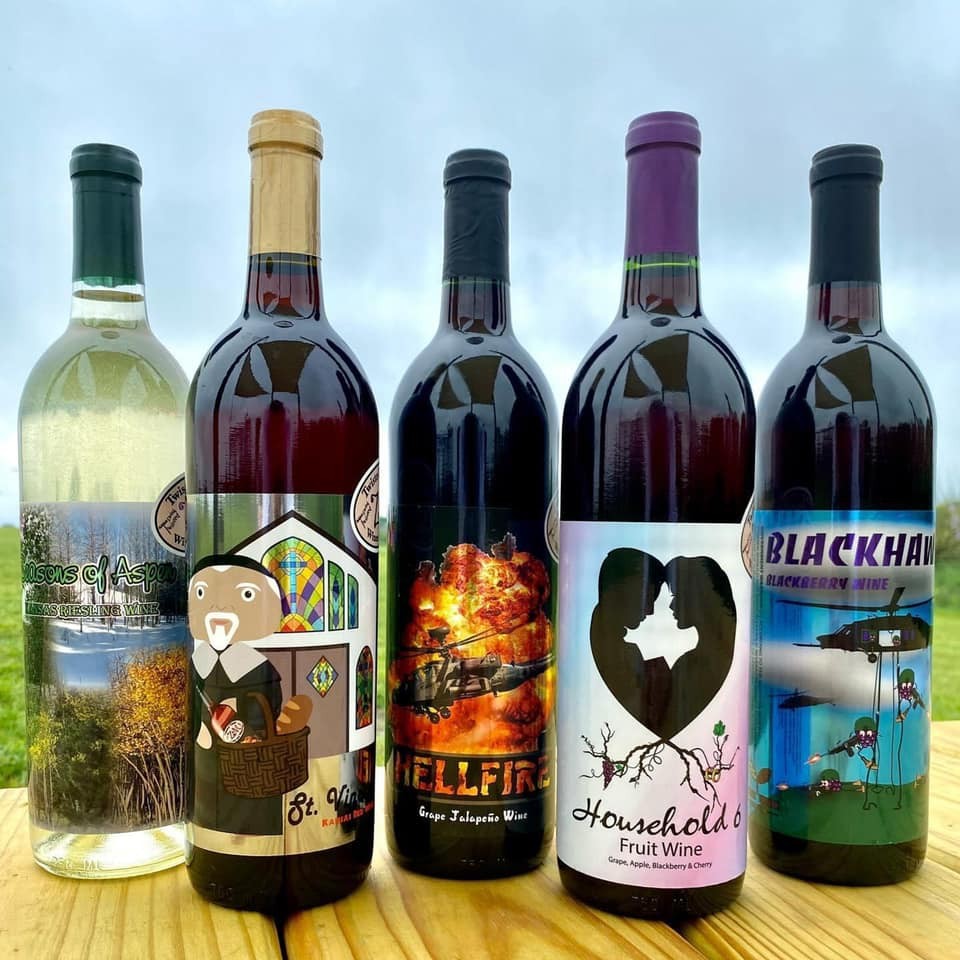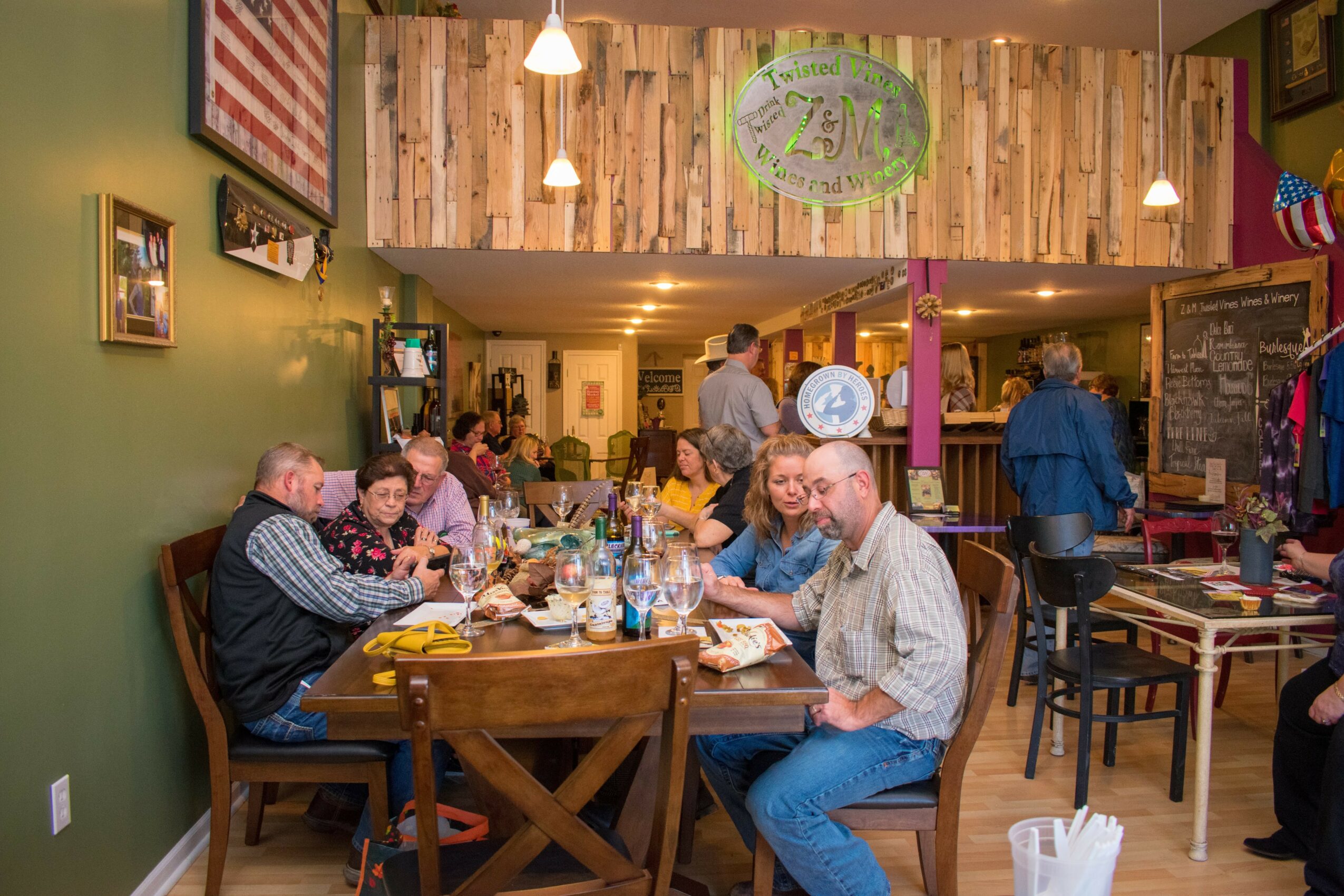 Suggest a Story:
 VoyageKC is built on recommendations from the community; it's how we uncover hidden gems, so if you or someone you know deserves recognition please let us know 
here.