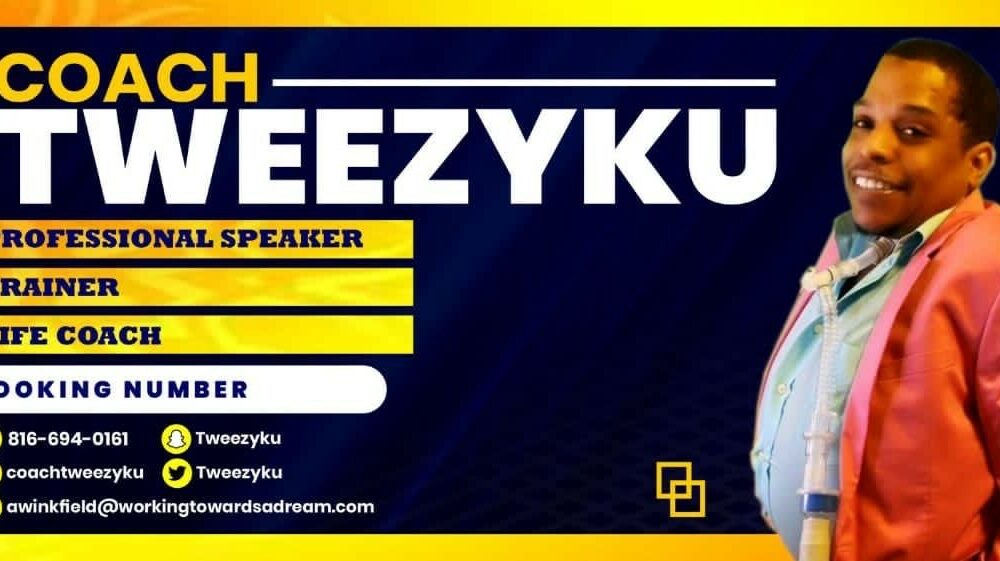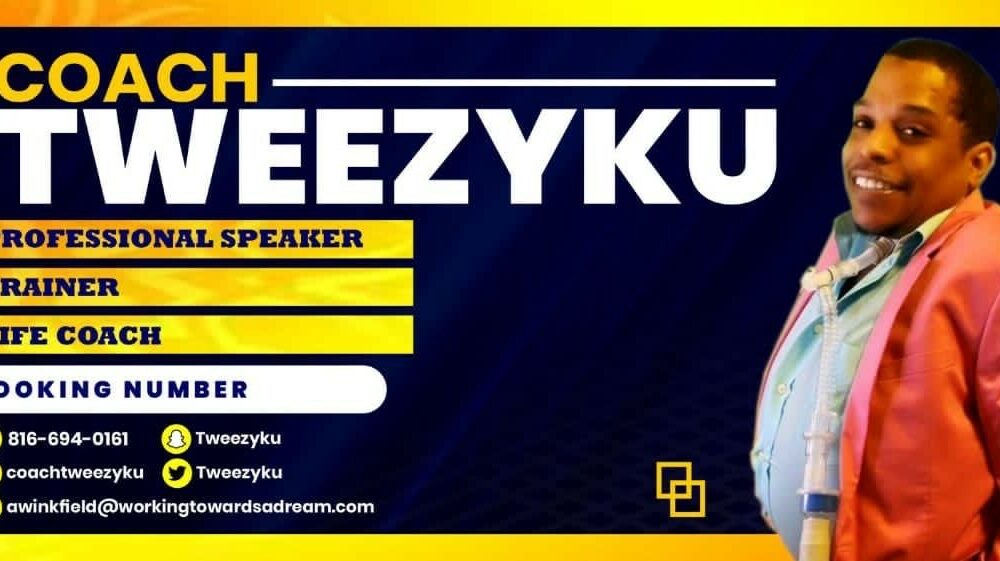 Today we'd like to introduce you to Antwan Winkfield.
Alright, thank you for sharing your story and insight with our readers. To kick things off, can you tell us how you got started?
I was two years old when I had my first series of spinal surgeries; due to a severe case of scoliosis. My spinal had grown so weak it was crippling; as it started to form into an S shape. At one point, doctors told my mother that even if the surgeries were successful, there was a good chance I would not live to see the age of 8. I am happy to announce I will be turning 37 on the 22nd of July, but the journey has not been easy, and so blessed that I surpassed what doctors once thought would be impossible. Over my lifetime, I've had to battle through 16 surgeries, had to be hospitalized over 20x times, and had four near-death experiences while in the hospital. My doctors look at me now and cannot believe I'm still here, and I refuse to quit on life.
My life has changed within the past five years; I now have to be on a full-time home ventilator and oxygen to breathe correctly. I cannot just pick up and go; I've had to learn how to slow down. My past spinal surgeries and the metal rods they had to fuse to my spine when I was 2-3 years old led to me having several respiratory challenges as I moved into adulthood. Doctors are calling it Chronic Restrictive Lung Disease. Despite my extensive health challenge, my outlook on life has always been positive. I refused to allow my adversities to determine my destiny; I promised myself at a very young age; that once I realized I was in for a fight, I would always stay positive and not use my health challenges as an excuse.
Born and raised in Kansas City, MO, I grew up in the inner city; my biological father has been in prison most of my life, and my step-father was around for a portion of my childhood. My mother mostly raised three boys on her own, all while dealing with a child with health challenges. I was blessed to have a fantastic family that helped and supported me on many levels. I never thought college was in the cards until I met my Uncle Phil; he was the first person to light that fire in my mind and got me thinking about life after high school.
Long story short, my childhood was rough as I was in and out of hospitals; I faced a ton of adversity, yet I kept fighting. I graduated at the top of my class at Paseo Academy of The Fine and Performing Art and left to attend The University of Kansas. While attending college, I started having some challenges with my lungs. 2010 I got sick with pneumonia, H1N1, and my lung collapsed. It was a scary moment; it was the first time I had to be placed on a ventilator and the first time I had to have a tracheotomy. During my college years, I spent much time in and out of the hospitals; I did not feel prepared for college due to the lack of preparation the educational system provided to me. I never allowed that to stop me; I just knew I would have to work harder and put in the extra effort. I was determined to defy the odds. I learned about and took advantage of all the different resources KU offered to help students succeed. Getting into college was easy; the most challenging part was ensuring you stayed and finished. I became a Multicultural Scholar and became a 1st Generation College Graduate of my family.
College was where I realized I had a powerful story, so I started sharing more whenever someone asked. I always enjoyed seeing the reaction of others whenever they heard of all the adversities I faced and yet my positive outlook on life. The amazement in their eyes helped me realize I had something special and needed to use my story to empower others facing life challenges. It is easy to give up and be bitter with the world because you feel cheated. But, I want to help people seeing instead of allowing your adversities to break you, you will enable them to fire you up and give you more reason to fight for whatever you want out of life.
After making a full recovery in 2010, doctors were able to remove my trach after the tracheotomy, and I made a promise to myself to continue my education, so I began working on my Master in Business Administration. I was able to complete the program before getting sick again in 2013. Weeks after my master's graduation, I had to be admitted to the ICU. I would spend the next six months in and out of the ICU. I spent my graduation, thanksgiving, Christmas, and New Year in the ICU. I even had a cancer scare. But the entire time, I remained positive and had the chance to impact the lives of all the different doctors, nurses, and other health professionals I encountered during those six months. Everyone was so impressed with my attitude and my drive. They could not believe what I had accomplished throughout my life despite everything I had and was going through.
The adversity I have faced over the years has only made me stronger and gave me the will and burning desire to help others. I spent five years working as a Social Worker after completing my bachelor's in social work before getting sick. During those five years, I had the chance to work with kids living in the system, juvenile offenders, and students/families struggling with truancy issues.
After getting sick again in 2013, doctors had to do another tracheotomy. They informed me that it would be permanent this time and that I would have to be on supplemental oxygen full time and years later, as my respiratory system grew weaker. I would also have to be on a home ventilator full time, yet I still refused to allow that to slow me down.
After making a full recovery in 2013-14, my doctors thought it would be best not to return to work and that I take it easy because my lungs were fragile and restricted. It was the 1st time in my life that I had not had a job since 14. I always had this will and determination to want to work and was not ready to stop just yet; I took a year to allow my body to heal after being in and out of the hospital for the past six months and having a cancerous tumor removed. Once I felt strong enough, I told myself I just wanted a fun job that would allow me to get out of the house, work a couple of hours a week, and be around people, so I became a Games Attendant at Main Event Entertainment (ME). Still, a couple of hours a week quickly turned into a full-time job after getting promoted into management after my 1st couple of months on the job. Working at ME has been impactful and empowering. I have now been with the company for almost six years. Even after taking a medical leave during the pandemic and having two major surgeries this past year, I still enjoy my position.
Over a year ago, my last two operations have led me to be on a home ventilator full time, yet I begged my doctors to let me return to work now that the pandemic had slowed down and I've healed from my surgeries. I told my doctors I would roll my ventilator right along with me. They agreed, and since being back at work, people are always amazed.
The pandemic sucked, I was placed on a home lockdown for almost three years, but I truly started to work on what I am most passionate about, which is becoming a Motivational Speaker and a Life Coach with the specially of becoming a Neuro-Linguistic Practitioner Master. I had the opportunity to become a published author, do a couple of virtual speaking events, and was invited to speak on a couple of other people's podcasts.
My journey is never-ending, and I know I will have to deal with my health challenges my entire life; it is a never-ending battle. But I know I can use my life story to help empower the lives of others. My faith, friends, and family have been vital in me staying in the fight and never refusing to give up.
I am currently working on establishing my company: Working Towards A Dream. The mission is all about helping and empowering those who feel ready to give up, who feel like they were dealt an unfair hand, to help those who struggle with the idea of self-love. I want to get them to the point they can focus on working towards their dreams and not let their adversity determine their destiny. I will do this by creating a series of digital courses, offering Life Coaching Sessions, and also doing speaking engagements.
Would you say it's been a smooth road, and if not, what are some of the biggest challenges you've faced along the way?
The road has not been rough; growing up in the inner city, we did not have the best education, and I did not realize that until I sat down in my 1st college class. I quickly realized how far behind I was. I could have waved my white flag and just given up, but I was determined to do whatever it took, and sometimes that meant staying up an extra 5 hours to studying or sitting down with tutors.
Despite growing up in the inner city and not being afforded the best opportunities as other students truly did not make the road rough. It made me stronger and gave me grit.
All my health challenges over the years have made the road rough. But it has also made me stronger and appreciate life even more. Some of the struggles I have to deal with regularly is relying on a machine to breathe appropriately. Anytime I want to leave the house, I have to make sure all my batteries are charged for my ventilator; I have to make sure the car is packed with plenty of oxygen tanks. Suppose I am traveling or staying overnight somewhere other than my house. In that case, I must coordinate with the company that handles my oxygen equipment to ensure I can deliver the equipment I need to my destination.
The most arduous struggle has been not being able to do some of the things in life I want to do. My health issues have set some limitations on what I'm physically able to do. I have been able to push through and accomplish a lot, but some things are beyond my control. I refused to let the struggles stop me, however. I make it my goal to only focus on the things I can control and not waste time or energy on what I cannot.
Thanks – so what else should our readers know about Working Towards A Dream?
In life, we all have this vision of working towards our goals and dreams, but sometimes when faced with adversities, we allow it to stop us, or we allow it to lose confidence in ourselves. Working Towards A Dream (WTAD) is in the building stages; I'm in the creative planning process of putting things together. My company will consist of Life Coaching as I complete my Neuro-Linguistics Practitioner Master Certification (NLP Master). As an NLP Master, it will separate me from other Life Coaches because of the techniques and skills we learn to better the lives of our clients. I will also have the capability to completely help a client reprogram any unwanted behavior or any other life experience they want to change.
WTAD is a company that truly takes the time to focus on what is most important, and that is you. I am currently working on a series of digital courses that will deal with the different obstacles that get in the way of you working toward your dream. One of the courses I am working on focuses on the importance of Self-Love; Learning how to take the time to love and accept yourself. Another course I will be working on is dealing with and overcoming trauma.
I also will make myself available for speaking engagements, workshops, and any other ways I can connect and empower others. Also, I am starting up a graphic design agency where I can make logos and other business-related creations for small businesses: video creation, logos, websites, presentations, and business-related designs like invoices and business cards.
Establishing a business that can genuinely help add value to another person's life means the world to me. It would not only help them, but it would give me a sense of Independence and financial protection. With my health so unpredictable, I never know when I might end up in the hospital or in a position I'm physically unable to work in person. It's important to me that I can find a way to do something I love, all while being able to care for myself financially.
I want readers to know that my brand is all about them being the best person they can be to live the life they want. I genuinely care about seeing them succeed and want to help them live the life they want. To do that, we have to focus on the challenges that are getting in their way: rather it's a lack of love/belief they have for themselves. The trauma they need to overcome. Working with me will force you to take a deep dive within yourself. Once we can deal with all the different obstacles getting in our way, the sky is the limit, and you will be able to work towards all the dreams your heart desires.
What's next?
My plans for the future are to make my business official. I can see myself speaking on stages worldwide as I share my story and become a Life Coach that is in demand. I want to be in a position where my business has started to grow to the point I need to hire a team allowing me to employ and gives jobs to people in need. My overall goal for the future is to get my company to the point that it makes me enough money to completely focus on the business and not have to work an outside job. I would love to get to the point I can start a non-profit where I would be able to work with kids in the inner city, helping them to learn some of the things I wish I would have been taught. I want to introduce them to different opportunities and take them on journeys to see different parts of the world so that they can experience life outside of the inner city.
Pricing:
Logo Designs Starting at $25.00
Free Coaching Consultation Call
Video Creation Package Staring at $50.00
Digital Educational Courses Starting at 29.99
Contact Info: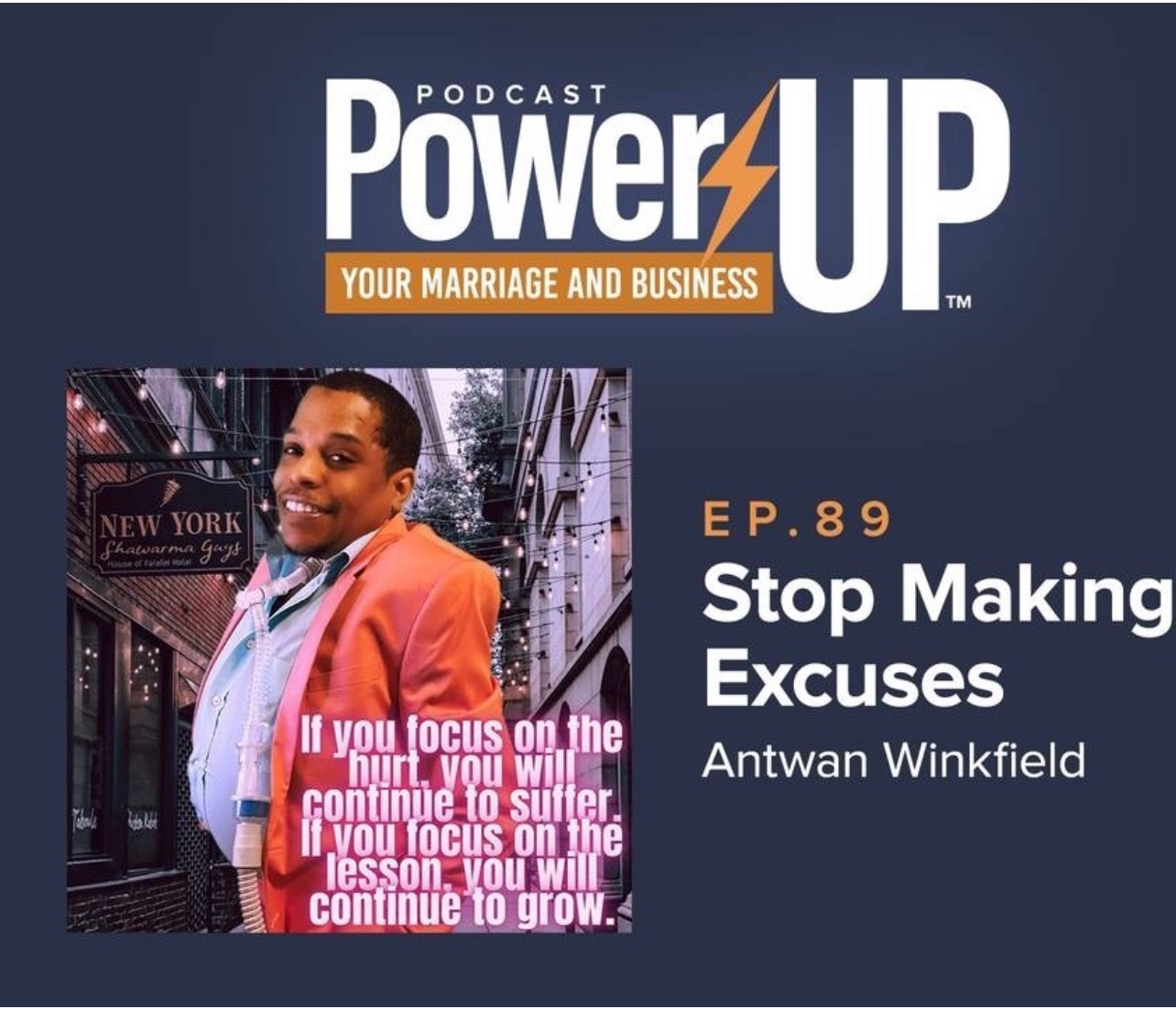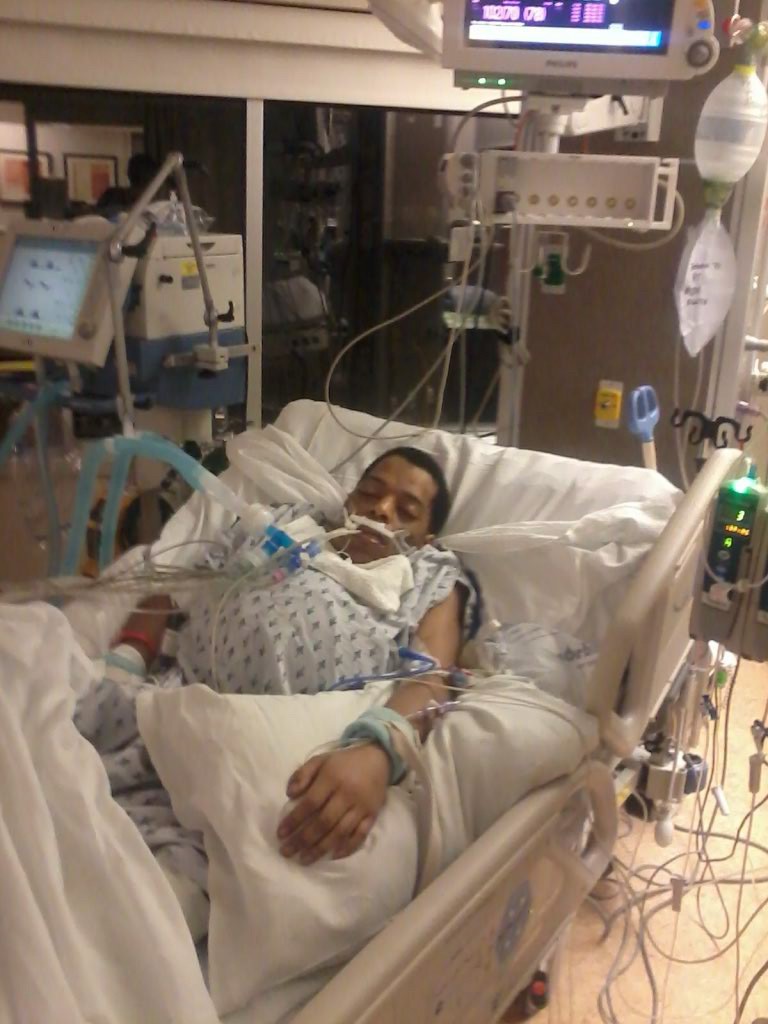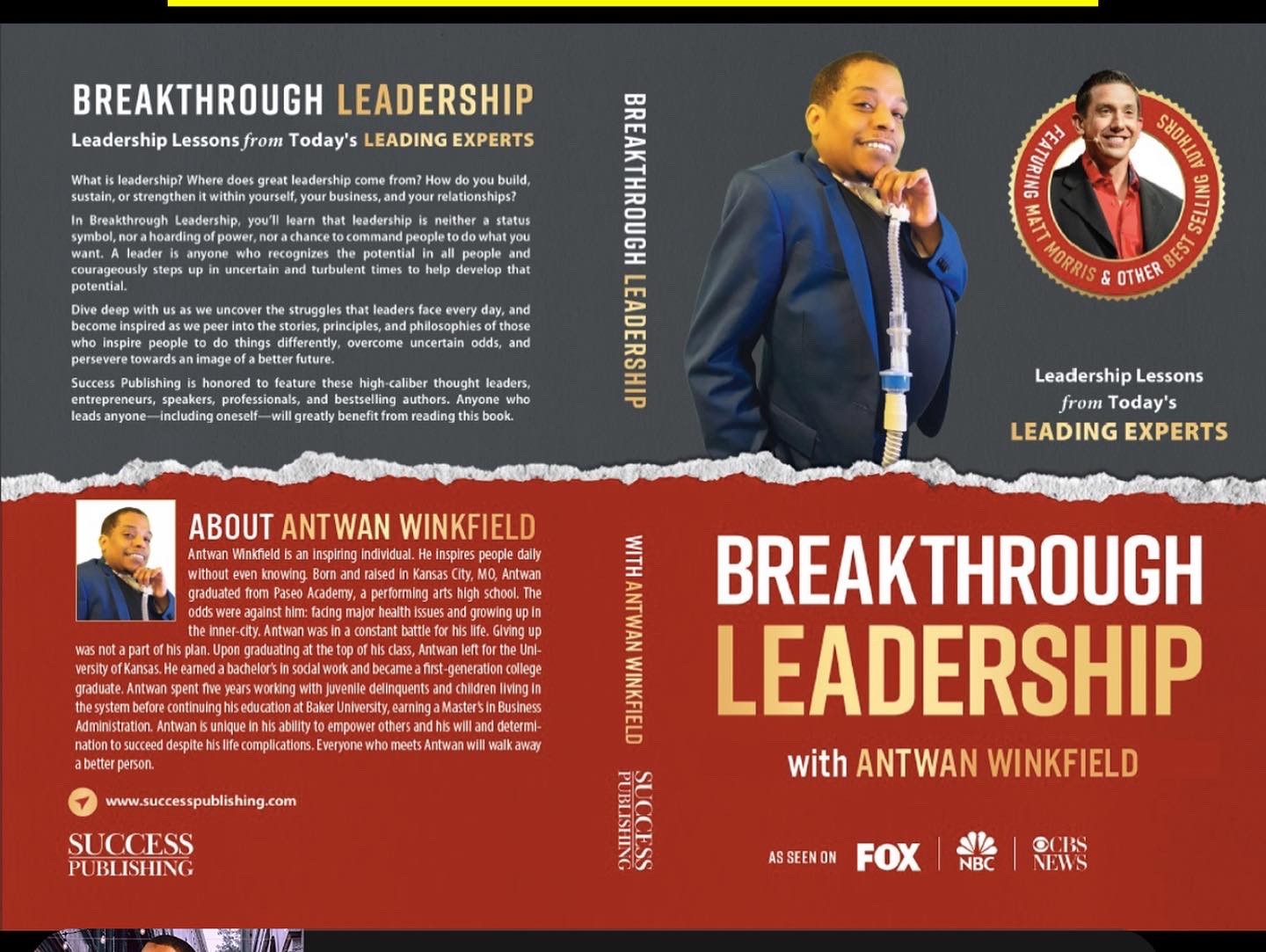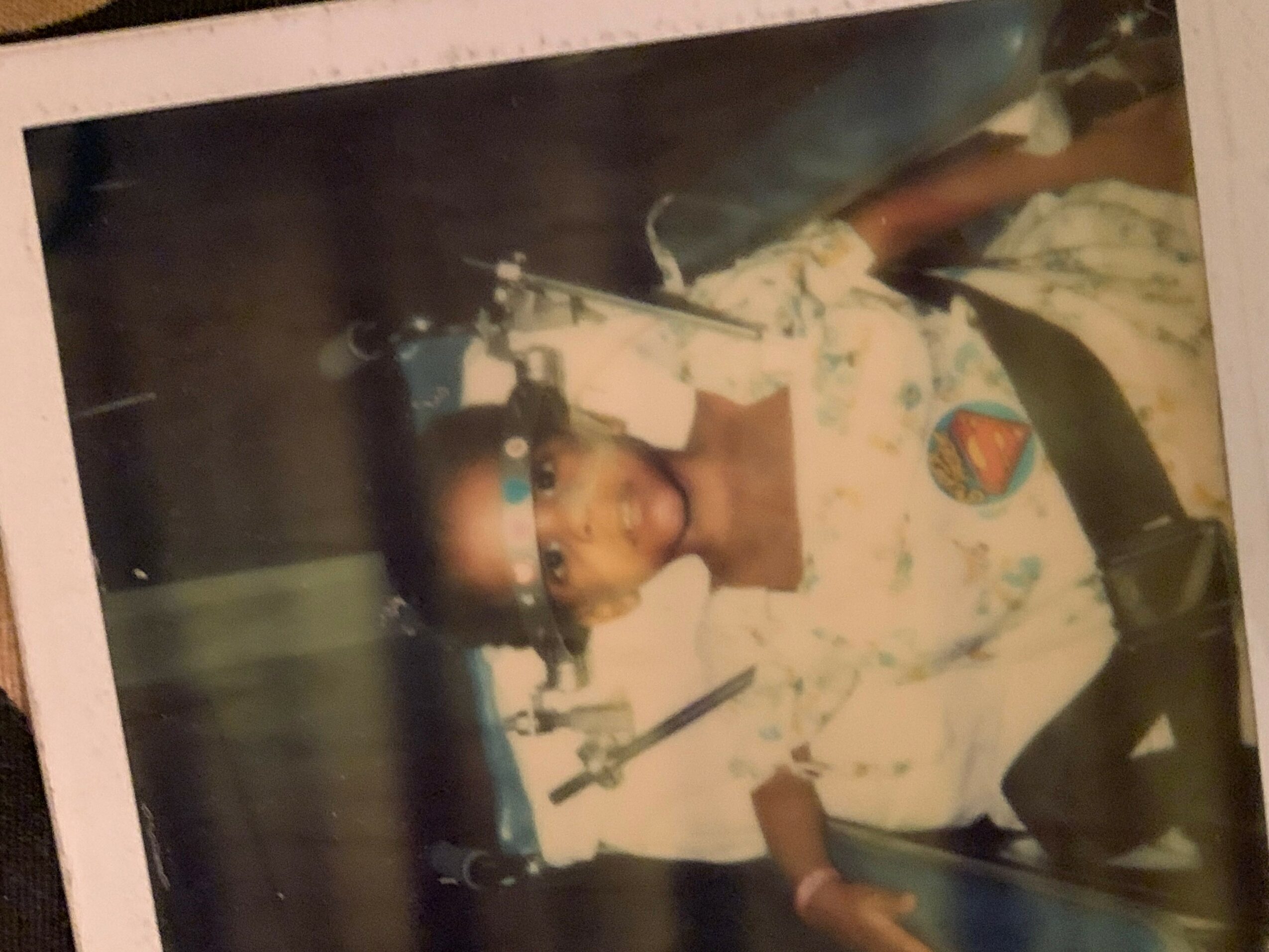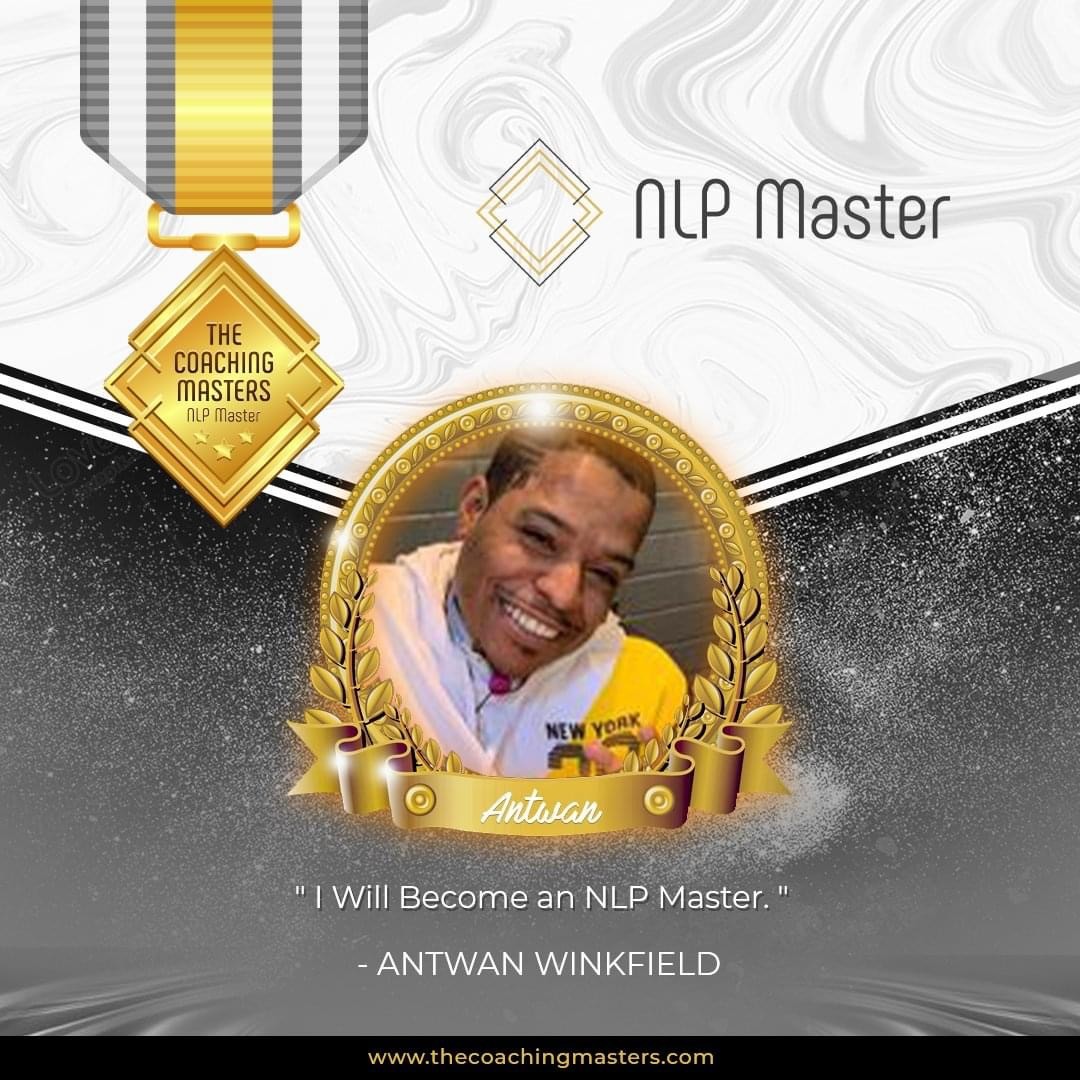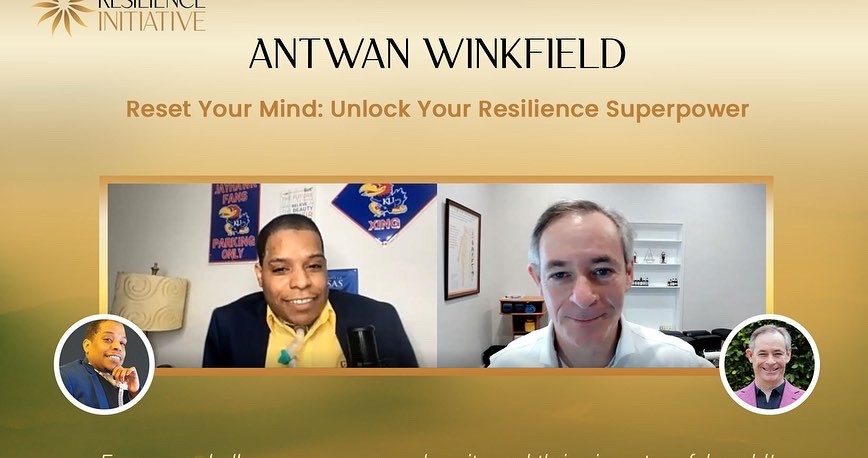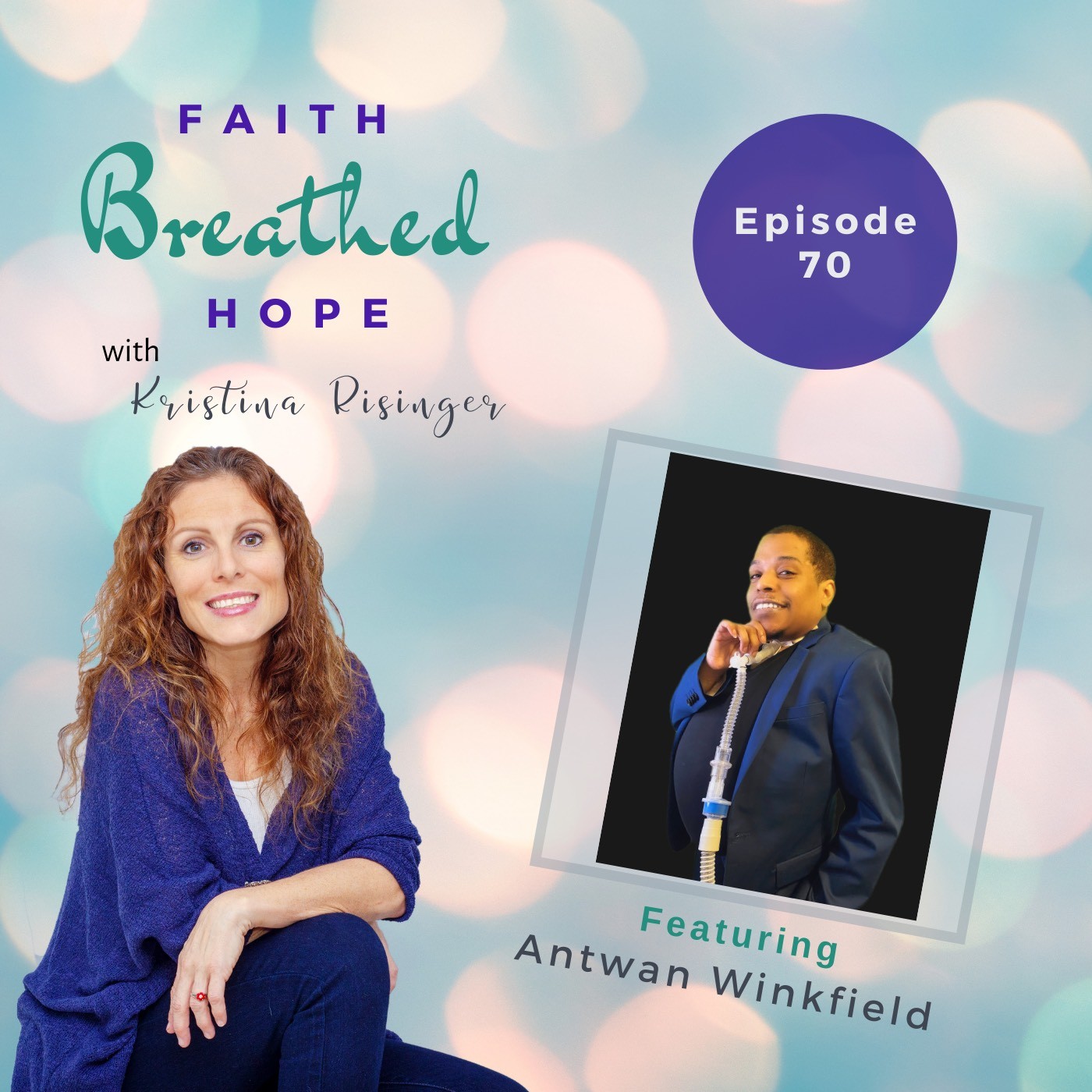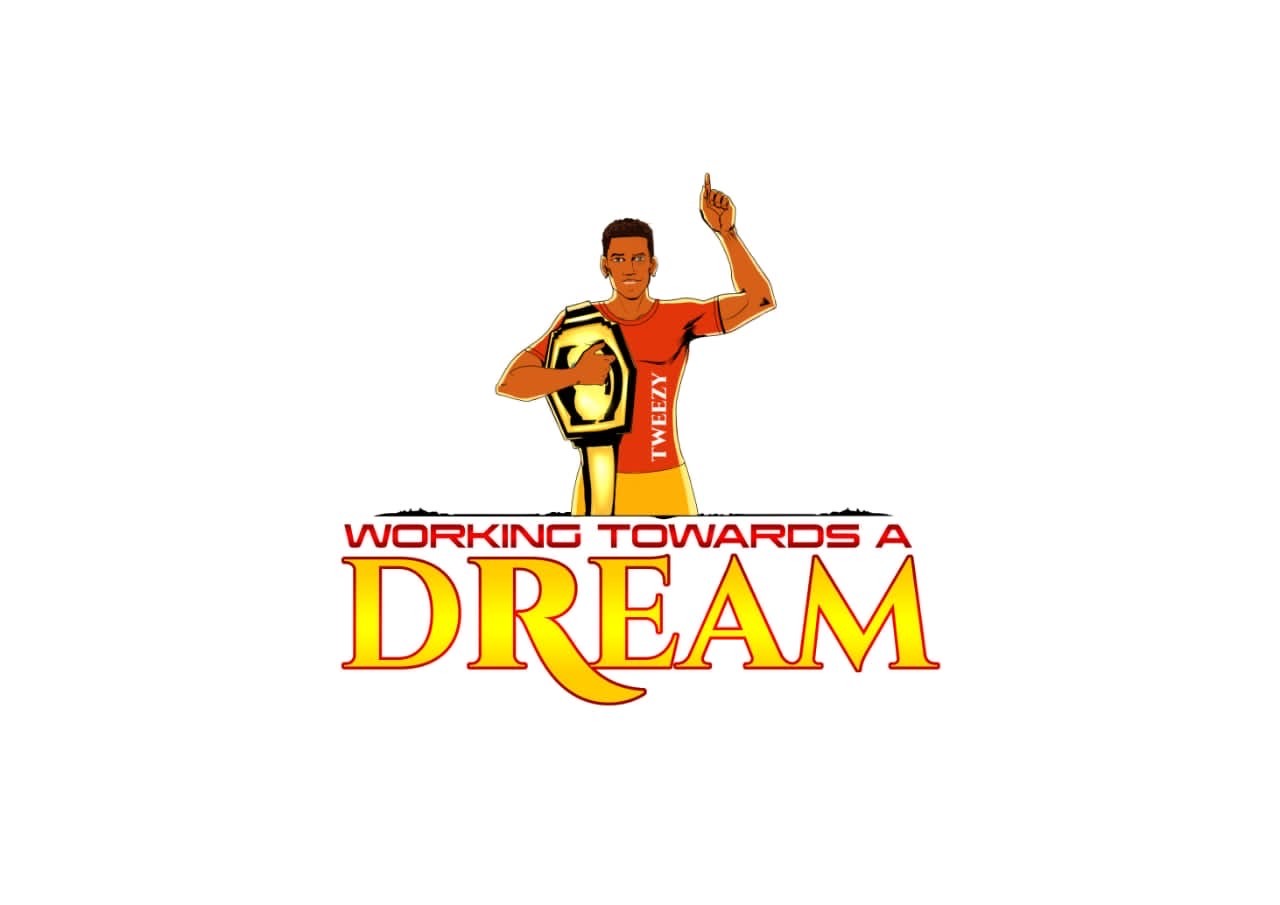 Suggest a Story:
 VoyageKC is built on recommendations from the community; it's how we uncover hidden gems, so if you or someone you know deserves recognition please let us know 
here.