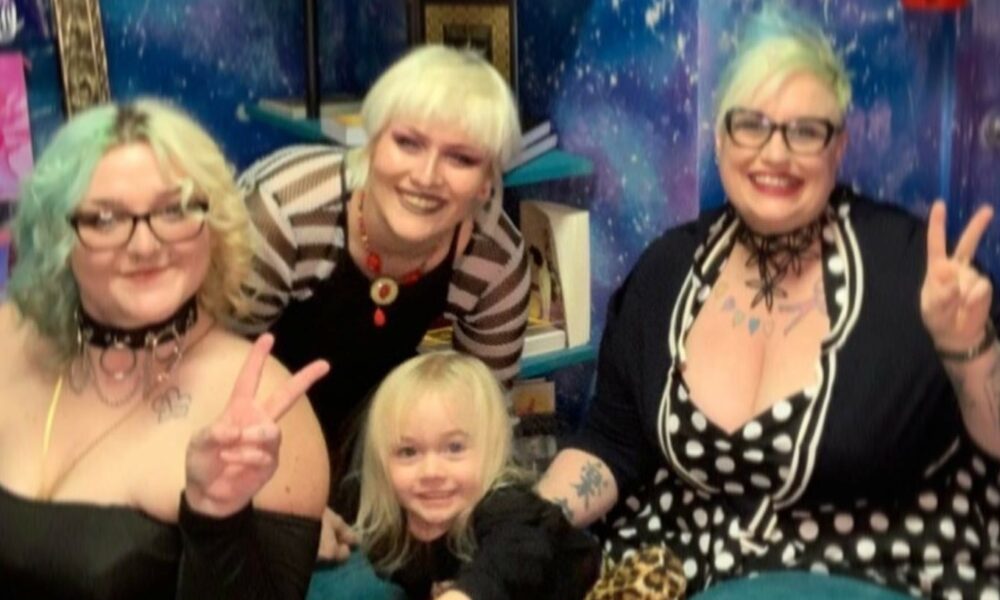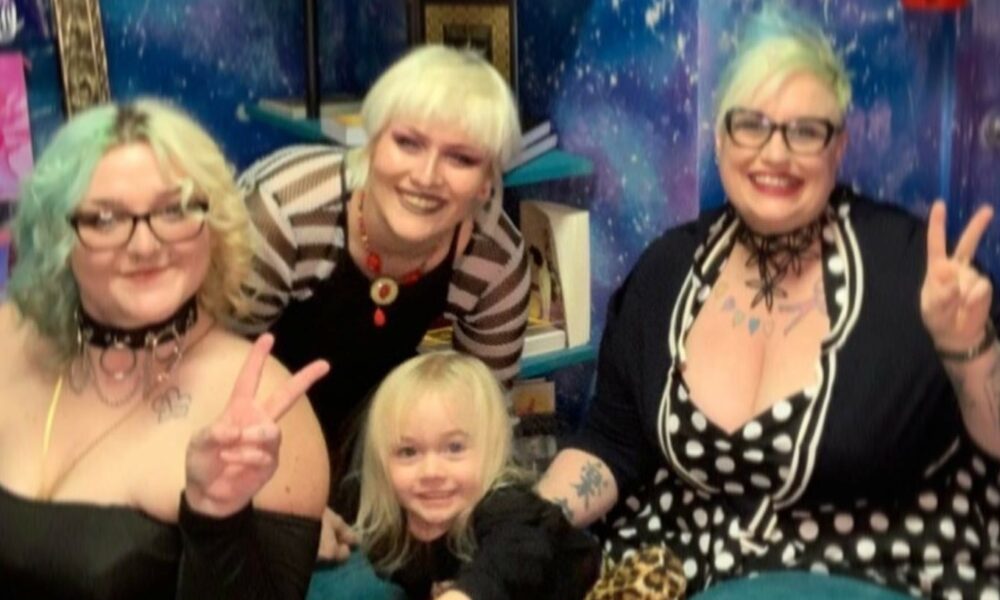 Today we'd like to introduce you to Sally Stevens.
Hi Sally, we're thrilled to have a chance to learn your story today. So, before we get into specifics, maybe you can briefly walk us through how you got to where you are today?
I grew up in the small town of Seneca, MO, where I was the "weirdo," and my best friend was the gay boy, who unfortunately could not live his truth during our time in school. In junior high, an instructor sent me home for "causing a disturbance" in Science Class as I tried to emulate Cyndi Lauper. I spent a portion of my senior year punished with in-school suspension after defending myself from an individual harassing my friends and myself for dancing to The Cure at a school dance. My friends and I were also the victims of an assault while visiting a local town for a speech tournament because the assailants didn't like the way we looked. We also continued to receive flack for the color of our hair and clothing choices after graduating. People would tell us to "go back to the city where [we] belong[ed]." It was a scary time to be the "weird little kid."
In 1994 I was able to get to the city; I moved to Boston and would take the bus to New York almost every weekend. It was during this time that I found my people. The Queer community embraced me with open arms. I found a community of artists, designers, and beautiful "freaks" at the many clubs I attended. I remember being awestruck seeing Amanda Lepore with her glamorous red hair and porcelain skin the first time I walked into Patricia Fields.
Life was good. My partner was in a band that was on the verge of being signed by a major label, and I worked as an assistant manager at J.P. Lick's in Boston while managing a friend's band. Things changed when an apartment fire led to me jump from a window, breaking my femur. My partner and I were sued by the Boston Herald Newspaper due to a friend causing a cameraperson to drop and crack his camera while trying to stop him from photographing me. Someone stole our car, which contained all the items that survived the fire. The same evening a neighbor pulled a gun on my partner after asking him to keep the noise down. We ended up spending the next five years involved in various lawsuits, and the dreams we had all seemed to crumble.
Upon the urging of my therapist, I enrolled at Blaine School of Cosmetology, where I was to transform my trauma into something beautiful.
After attending school, I had the opportunity to learn from some of the world's best. I spent my early years at Vidal Sassoon in Boston and then moved to the fabulous Judy Jetson Salon in Cambridge, MA, before relocating to New Orleans.
The five years I lived in New Orleans were a tumultuous time of clubs, music, and more clubs. I did meet some of the best friends of my life while living in the beautiful city that care forgot. My time in New Orleans came to an end when my lifestyle choices caused a downward spiral, and I knew I needed to get away to save myself, so I bought a one-way ticket to Boston to start over once again.
In early 2002, I moved to NYC, where I spent time working at Hello Beautiful to create new styles for the fabulous hipsters on Bedford Ave. Then I ventured to the art-filled Salon Seven in the East Village, a small salon continually ranked in the top five salons in New York City on City Search and in the Village Voice. After leaving Salon Seven, I taught at Brittney Beauty School in the Bronx before stepping away from the salon industry to open Horus Too, a hookah lounge in Hell's Kitchen. Later I became the manager at the incredible San Loco chain in the East Village and Williamsburg before returning to school and receiving a degree in Sociology at Hunter College.
During all of my adventures in New York, I learned to listen and interact with people who at one time were way out of my comfort zone. I learned to find the similarities shared by all and help others reach inside to find the "look" their heart desires. I assisted them in moving past preconceived notions of what they should or should not do to what makes them wake up every morning and smile at the person they see in the mirror.
I returned to my hometown five years ago to be closer to my mom after the unexpected death of my dad. The first years were rough as I faced all the issues from my past. However, I also met one of the great loves of my life and was able to reconnect with my mom and go on many great adventures.
In January of this year, my partner died from liver failure. I am frustrated and angry regarding the care he never received from the local medical community. How the doctors ignored his pain, how one told him it was all in his head when he had a fractured spine, how they came to view his life as less than because he started drinking to ease his chronic pain. How the town and people he had cared so much for turned their back on him when he began drinking to ease his pain. Not one person called or knocked on our door to see how they may help, but you better believe the local diner all knew what we were up to and were full of "concern" for my well-being while never once mentioning how much they cared directly to me. Ryan was full of love for others and spent his life trying to make a difference. Until the day he passed with me and his mom at his side, he made lists of projects to help me and make my life easier.
Ten days after the loss of my partner, my mom passed away from complications from Covid-19, which presents its own set of emotions of anger, sadness, and frustration. It's wild to lose both emergency contacts within two weeks, and for the people you have known your entire life, largely ignore the loss and pain.
I have begun to create a new community for myself. I have some fantastic therapists, old friends, and new friends who are becoming family who has supported me in navigating this new reality. I am once again turning my trauma into something beautiful.
My dream is to bring a little bit of the glamour, fun, and acceptance I found in New York to this small corner of the world. I want to help all the "little weird kids" to find a place that not only embraces their differences but celebrates them. A place to find a gift for your wacky Auntie Sal. A place where you can stop in on a rough day and find something that makes you smile, feel good about yourself, and will support you in finding and embracing your authentic self. I want this to be an area that people run to and not dream of leaving. I want everyone to feel valued, heard, and be able to achieve their dreams.
Would you say it's been a smooth road, and if not what are some of the biggest challenges you've faced along the way?
During the past two years, I have endured the deaths of my mom, partner, a close friend as well as several people in my extended circle. I have also had several people whom I thought would be involved in projects change their minds and back out. There have also been countless issues with items being back-ordered, computers not cooperating, hot water heaters not working, and weather not cooperating.
Alright, so let's switch gears a bit and talk business. What should we know?
Auntie Sal's was created as a place to showcase art and works by independent artists. There are three and a half of us who work full time, myself, Marissa, Charlotte, who is Marissa's 3-year-old daughter and always keeps us motivated and on our toys, and Ka'Cheri. We also work closely with friends of mine who are involved in activism and mutual aid. We all share childhoods in small towns where differences weren't always embraced. In fact, we share common stories of the hardships of growing up in the same small town even though 20 years separate us in years. I wanted to create a place for the individuals in the area who feel outcasted to feel like they matter and belong. We offer gender-affirming hair services offer items that highlight feminism, equal rights, mutual aid, and mental health issues. We also spend our days creating whether it be t-shirt or art prints highlighting our hometown or making stashy stuffers. We are also planning to open a pop punk-themed coffee shop that will feature drinks based on activists and philosophers and offer work and community gathering space for people in the area. The items we carry are made primarily by women and minorities. All of them have been hand-picked by us. We also carry a variety of items made through our extended friend networks. I lived a majority of my life in New York and New Orleans and my friends from those times in my life include an exciting mix of artists who share their pieces with us. We strive to have something unique that speaks to each individual whether you are a cat and crystal lover or a gamer with a passion for cocktails and long baths. We also want to make something that will stand for future generations and grow into a wholesale division and community resource center.
Do you have any advice for those looking to network or find a mentor?
Find a conversation starter, a button someone is wearing of something you connect with and begin a conversation. If you walk into a boutique or restaurant, you like to ask questions. People who are passionate love to tell their stories and will more often than not offer advice and let you know what has worked for them in the past. We just hunt through Instagram and TikTok and go seek out stores and places with whom we want to connect and then seek them out. Travel, smile, and listen.
Contact Info: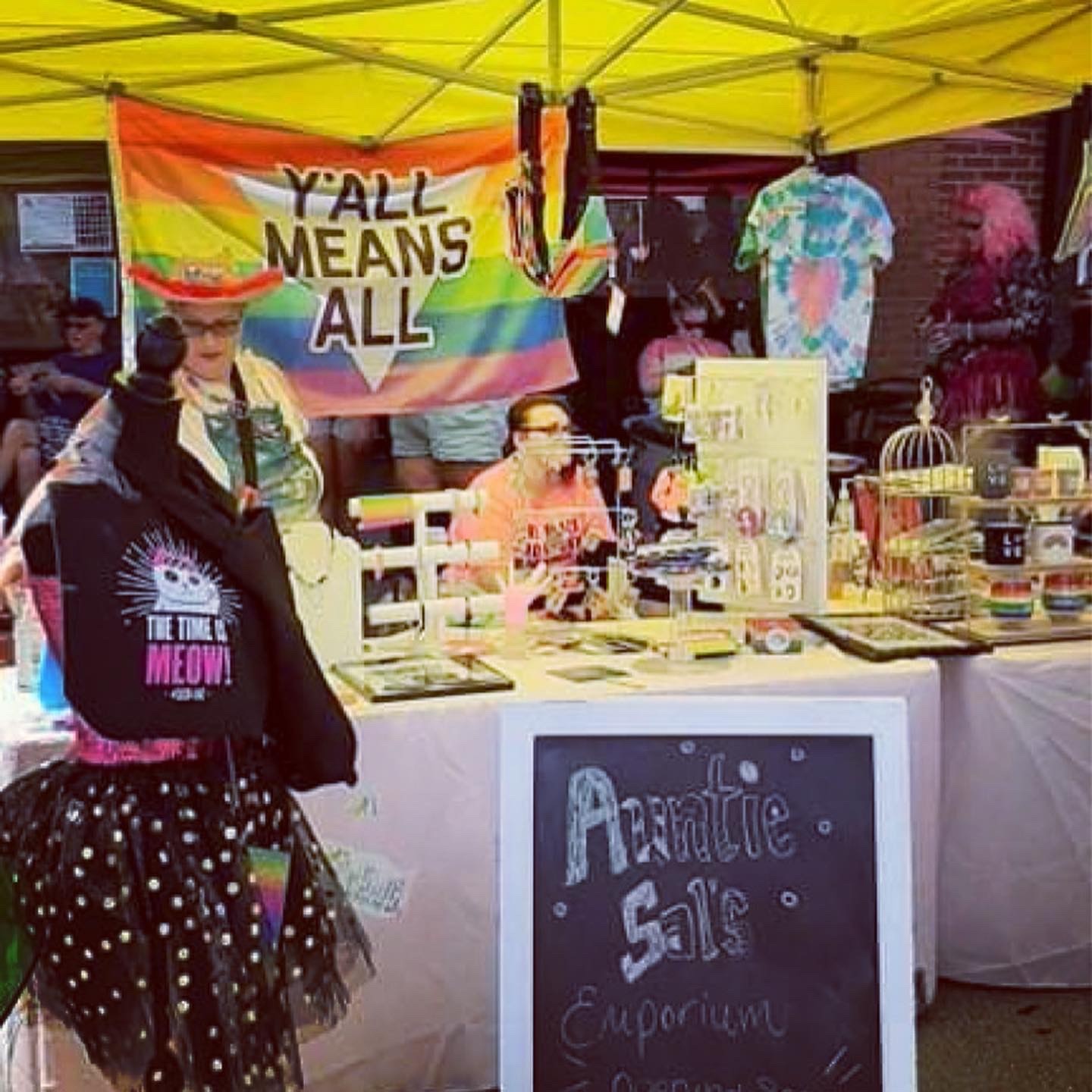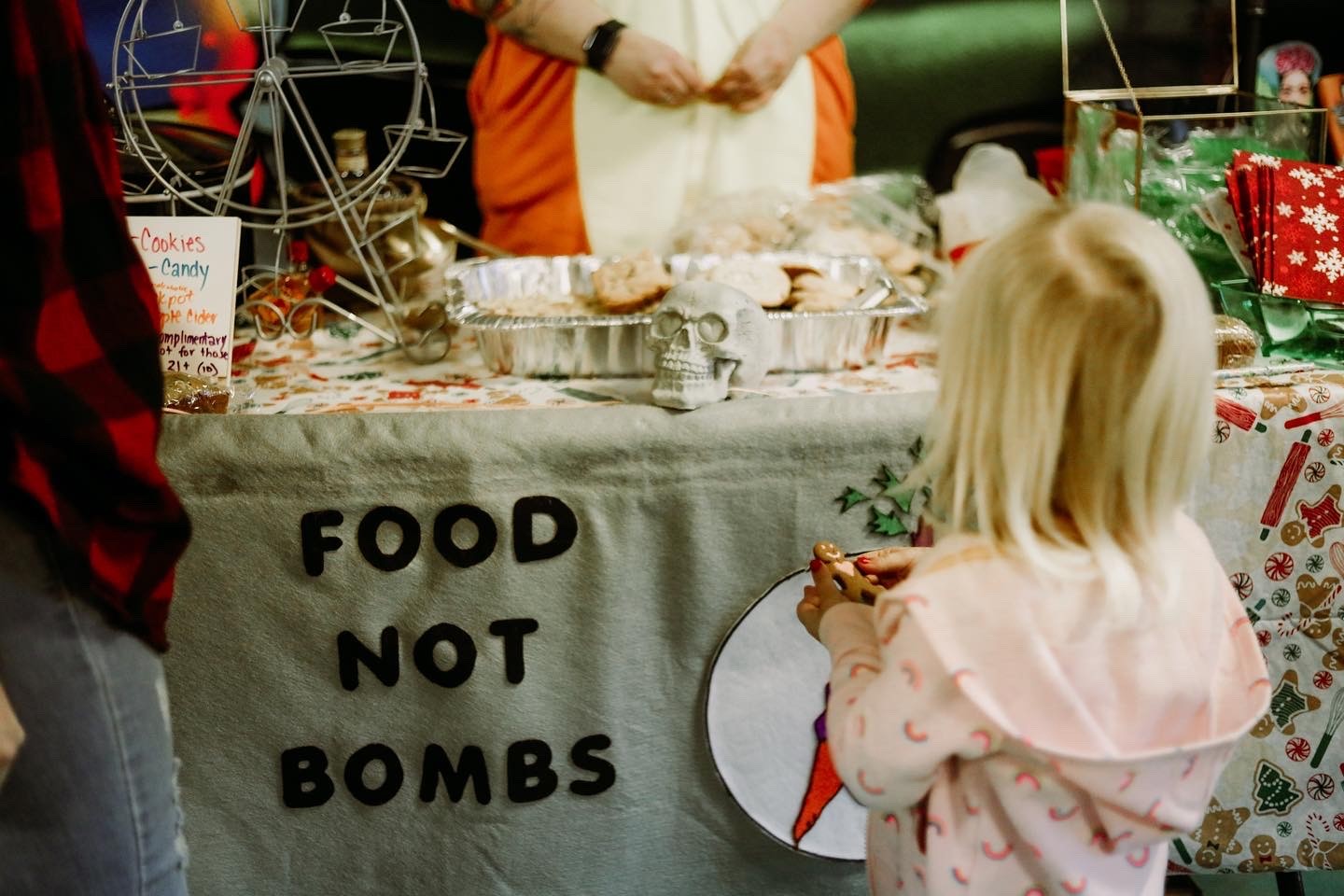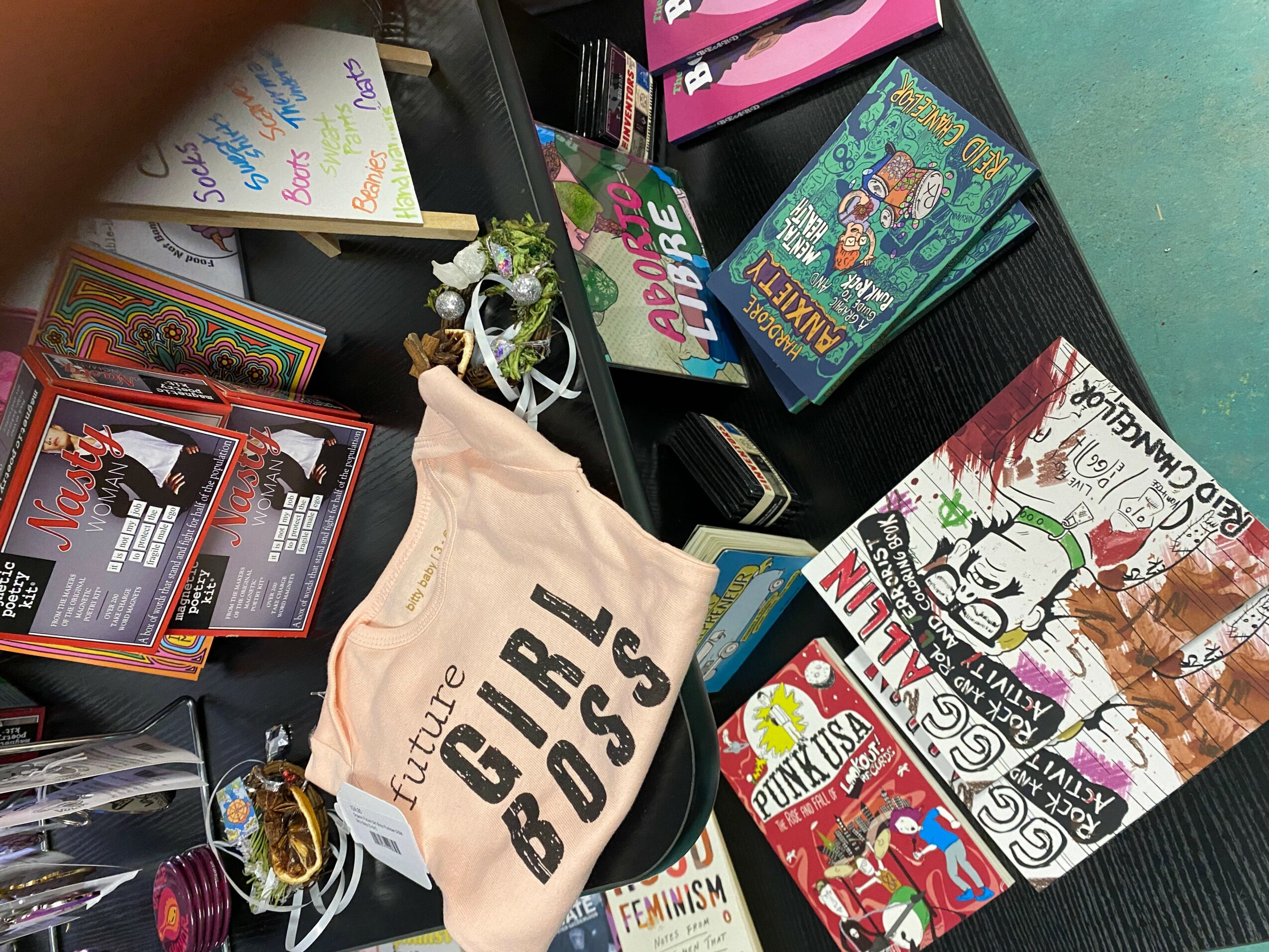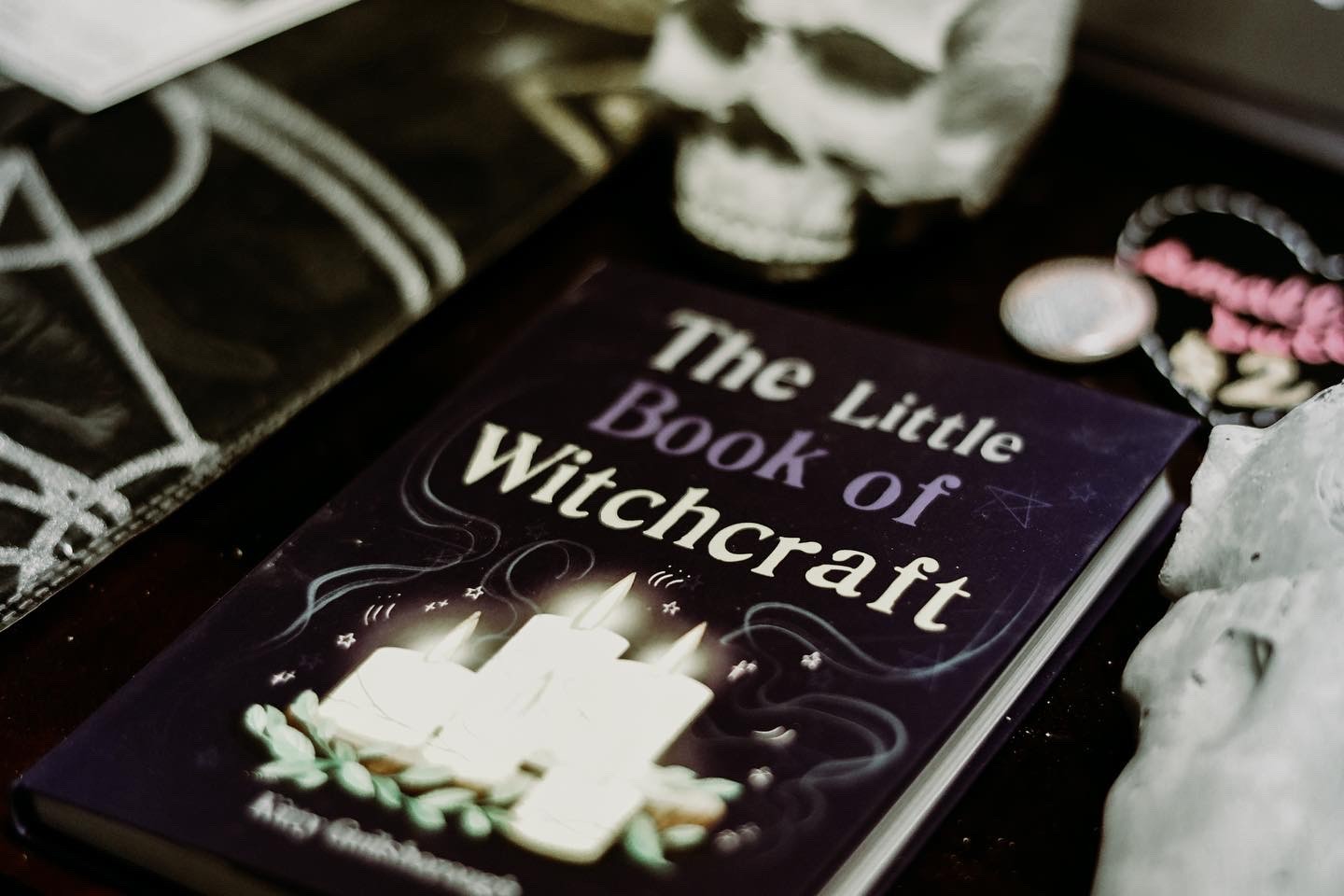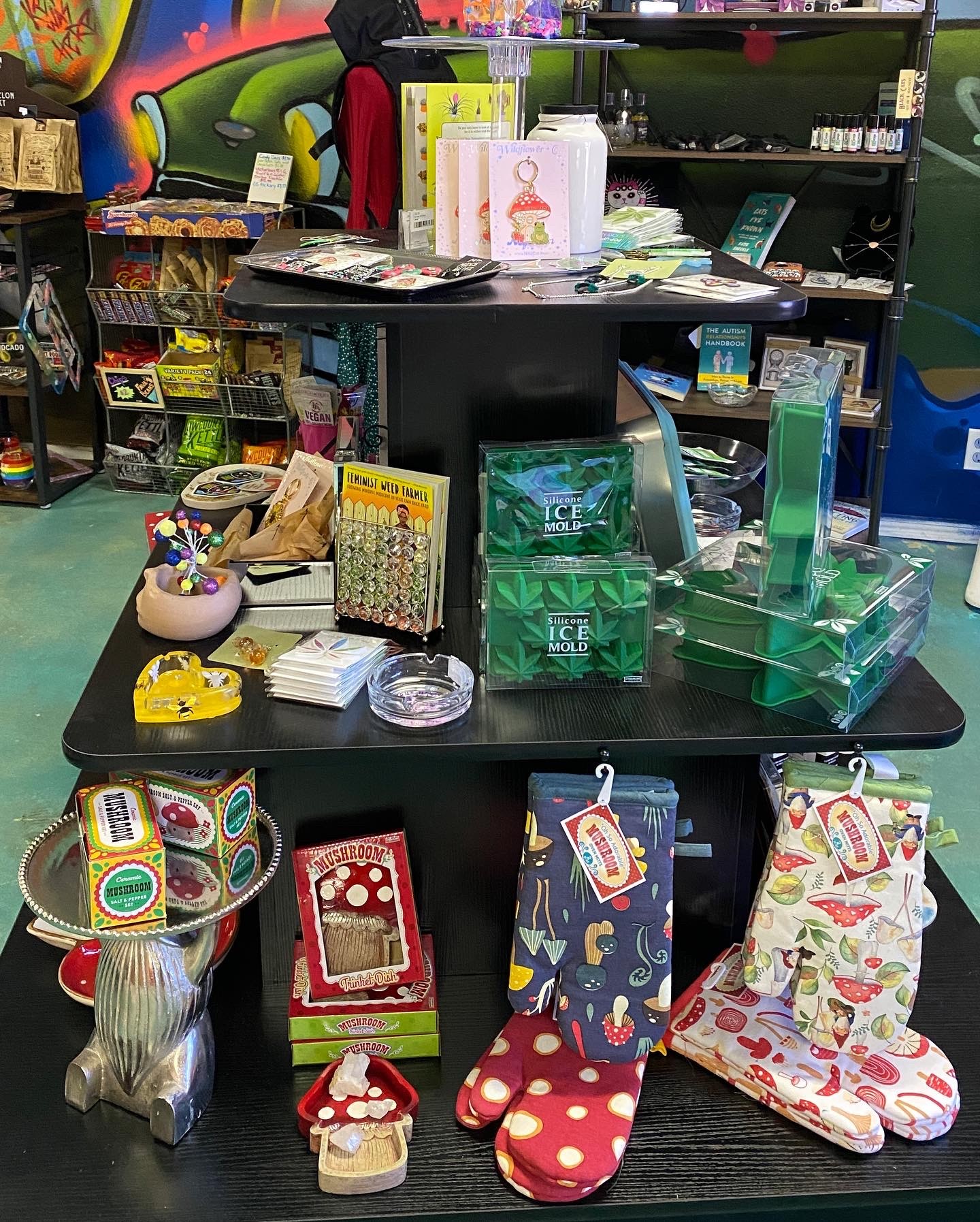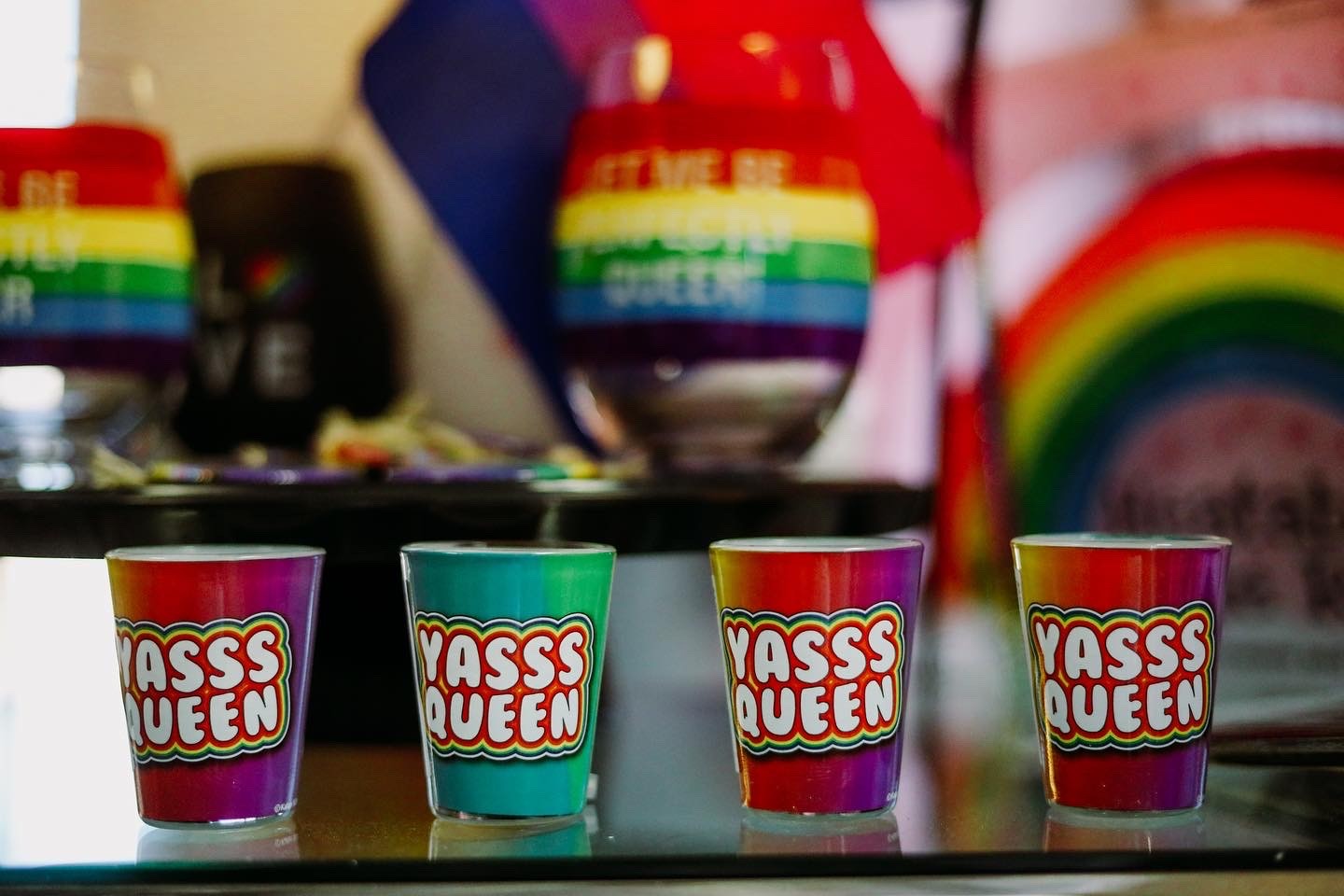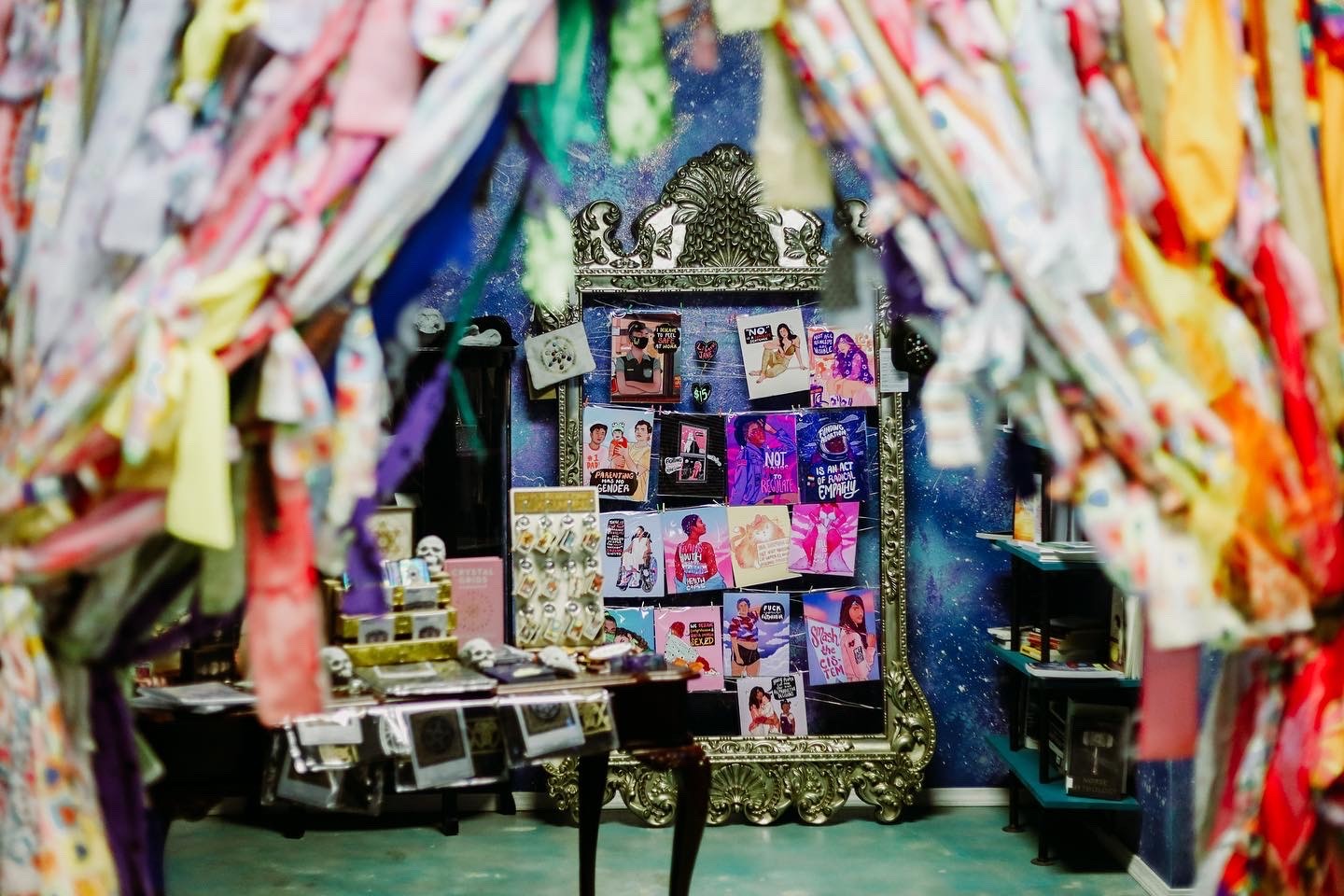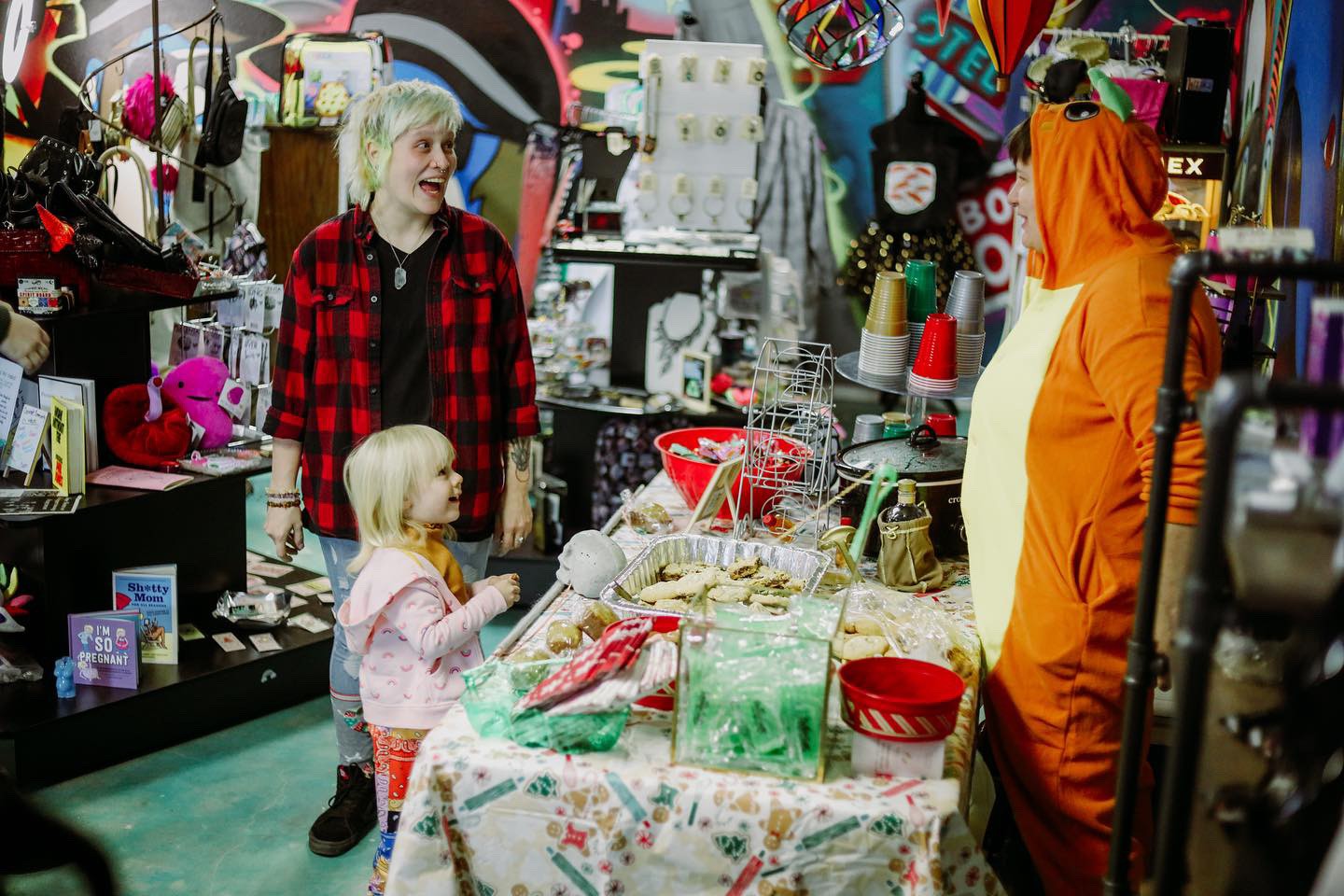 Image Credits
Jess Greninger, Sally Stevens, Marissa Bonilla
Suggest a Story:
 VoyageKC is built on recommendations from the community; it's how we uncover hidden gems, so if you or someone you know deserves recognition please let us know 
here.