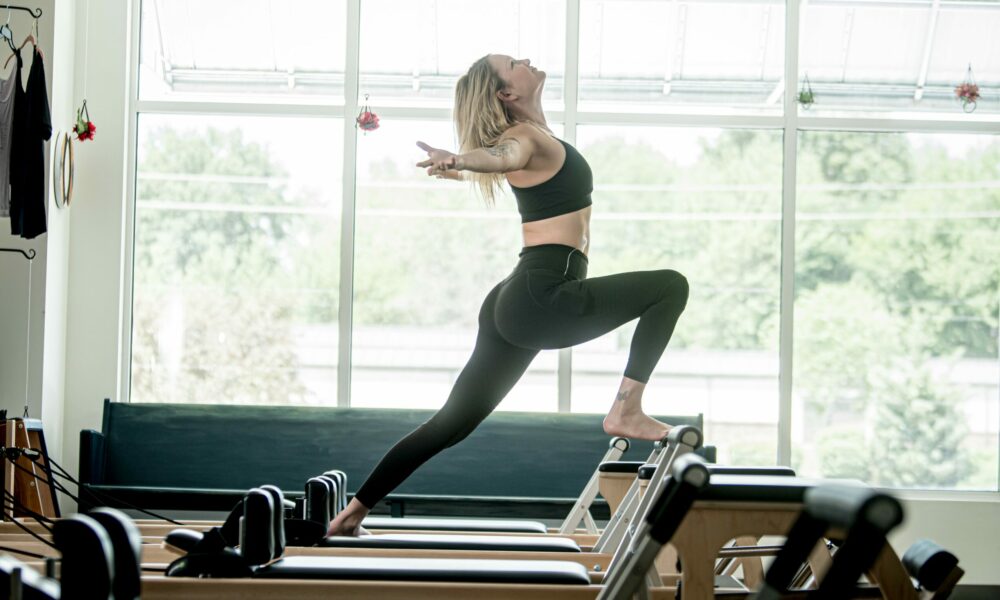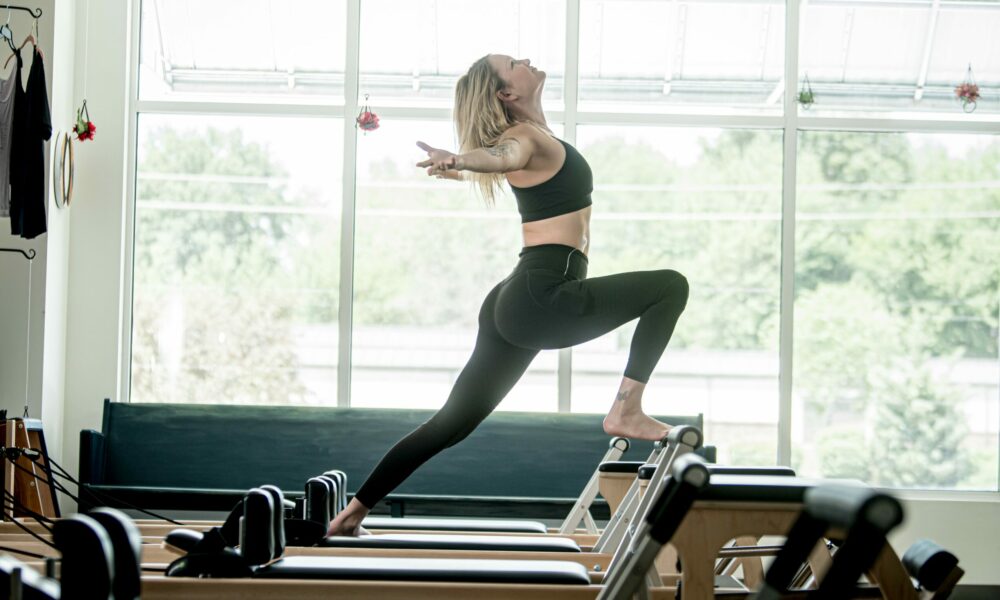 Today we'd like to introduce you to Christy Cater.
Hi Christy, we're thrilled to have a chance to learn your story today. So, before we get into specifics, maybe you can briefly walk us through how you got to where you are today?
When I was 21 months old, my body became Type 1 Diabetic and would change my life forever. I grew up with a foot on either side of the battle between eating food and surviving life without a pancreas that makes insulin. My "normal" was knowing whatever I tried to do in life would not be anyone else's normal.
My Grandma was morbidly obese and struggled with Type 2 Diabetes. Together, we had no idea on what we were doing. We ate cookie dough by the heaping spoon fulls and found peace and belonging in many fast-food restaurants. Navigating exercise and not having a low blood sugar was exhausting so I learned to avoid exercise as much as possible. When friends would have birthday party's, I had to scrap the frosting off the cake against my burning desire to bury my face in the yummy dessert to try and prohibit a high blood sugar. I wanted nothing more than to blend in.
When I graduated high school, I pretended like I didn't have Diabetes and went for weeks, sometimes months, not checking my blood sugar, and really fell into denial during college. Despite my struggle on the inside, I found my way and eventually graduated with a degree in Secondary Education, Art.
As I starting teaching high school in the Kansas City suburbs, I found my voice, a connection to my purpose and a power to help others see what was possible within themselves. For a decade more, I'd continue to teach Art and we'd grow a family here in Kansas City. I'd learn that taking care of myself was within me and started to carve out what was working and what wasn't. Having our daughters was one of my greatest accomplishments and I was managing my Diabetes better than I had my entire life. Still, Wren was 11 lbs. 13 oz. at birth and Ellie was five days early and 13 lbs. 4 oz. But they were perfect. And I knew I was meant for more.
During the last couple years of my teaching career, I'd grow to learn about a student in my advisory who was homeless, always in trouble at school and failing nearly every class. As a mother of a 3-year-old and five year old, there was no way my husband and I could imagine taking in a teenager with so much in his world to try and overcome. But I couldn't go the rest of my life knowing he didn't have a forever family, so we legally adopted Jaimon at 16 years old.
Around this time, I started taking a barre class close to home and found a love of moving my body, taking the stress off the school day and giving me an outlet from feeling like I'd let myself go to "Mom" life. I took every barre class I could and decided to get certified to teach it. It made me feel alive and my body and blood sugars felt tighter and more in control. Then I thought I'd try the other classes that were offered, Pilates Mat and Pilates Equipment. There were women twice my age doing things I could not. And all I could think to myself was, "I want those muscles." I found comfort and belonging in Pilates like I knew I could win every time I did a move and hoped I'd never find the top.
The way I felt was the win. So I decided to get fully comprehensively certified in Classical Pilates from one of the top schools in the world. I trained and attended classes while teaching high school and decided I wanted to shift teaching Art to teaching movement in the body through Pilates to everyone.
After working for a local Studio for a short time, I found many clients asking me how I found balance around food, living with Diabetes and learning how to take care of myself. I didn't have the answers to help them so I took another big leap into the mental side of wellness and became a Certified Health and Life Coach.
Clients loved having the system, support and accountability of Health and Life Coaching to take back their own lives, find freedom from the food and body war and feel empowered in creating a new relationship to themselves. My mess became my message and although I couldn't save my Grandma, I could help others save themselves. My love of learning and healing has most recently led me to become Certified in Level 1 IFS (Internal Family Systems) Therapy.
As an IFS Coach, I help women over 40 who have given everything to everyone else, who want freedom from the food/body war, who are tired of feeling disgusted by with what they see in the mirror and who are ready to give themselves permission eat for their body's wisdom without starving themselves or crazy boot camp exercises.
My business, Mindful Evolutions, is a space with Pilates Reformers, Pilates Towers, Pilates Chairs, TRX straps, a ballet barre and many other pieces of equipment used to strengthen, stretch, lift and support the spine and core in the way only Pilates can. As well as the space for Coaching in person and virtually.
I am so proud of the culture, the space and energy this business brings. I have the most amazing clients who laugh with each other, learn from each other and truly exist as an undeniable power of hope. When I was a little girl fighting for her life with Diabetes, I never would've imagined what being 40 would be like today. The people I'd help. The world I'd create. The ways they would change their lives and mine.
I'm sure you wouldn't say it's been obstacle free, but so far would you say the journey have been a fairly smooth road?
Type 1 Diabetes (especially growing up in the 1980s) was a huge struggle since I only took two shots a day and had to overcome many days wanting to eat and couldn't because of where my blood sugar was or not wanting to eat and had to, in order to prevent seizures. Watching my Grandma hate her body and live on an emotional roller coaster eating cycle was painful. College was rough, I never thought I was smart enough to become a teacher, let alone a business owner. Exercise was a HUGE struggle, I didn't like sweating and I was always the slowest runner. Being pregnant with Diabetes was really hard. Breaking up with alcohol and becoming sober was extremely hard because I had to face what that was hiding behind. Being a parent and a business owner is so hard because I want my girls to grow up persistent, strong and willing to fight for anything they put their mind to. That's a full time job by itself!
We've been impressed with Mindful Evolutions, but for folks who might not be as familiar, what can you share with them about what you do and what sets you apart from others?
Mindfully evolving takes connecting to ourselves as active participants in our own destiny. At Mindful Evolutions, we take transformations to a whole new level through Classical Pilates and Health/Life Coaching. Specializing in the body as a whole system, you are supported 100% of the way to strengthen your core, spine, endurance, stretch and stamina in Classical Pilates, the safest and most effective way to move. Another amazing way we move is through Cardio barre +, a move and groove HIIT/PIlates/Aerobic Dance class where we turn up the tunes, get our heart rates up and sweat, all while modifying for our own bodies needs.
What happens when you leave the studio matters. Your relationship to your body, your foods, your family, your past, growing older, your diagnosis and your future can be the difference between feeling like you've made two steps forward and then ripped back 3. Transformational Health and Life Coaching at Mindful Evolutions is an evolution for creating the you you want to be and showing up for her everyday. Coaching takes you step by step through the powerful shift into your true Self, so you can stop feeling like you have to restrict, manage or control all the parts of you, your diet, your body, your frustrations and your obligations. You get to be you, all of you, like never before without feeling like you have to hold it all together. I've been there and it's exhausting. As women and mothers, we often hold ourselves to an unattainable standard and then feel like we've fallen short. One of my favorite quotes is, "the rent you pay to exist in the world is not a perfect body and paying bills." It's often that we put ourselves last and that's where women get stuck and often externally rewarded for choosing themselves over everyone else. We cannot fill from an empty cup. And that's where Health/Life Coaching changes lives, bodies and families forever. Those who love you crave the real, authentic, full of energy, gorgeous, vivacious, healthiest you.
We'd love to hear about any fond memories you have from when you were growing up?
Selling organic vegetables my Grandpa grew at the Farmer's Market with him. He'd wake us up before the sun and we'd pick basil, wash the last of the dirt off the carrots, put the best, ripest tomatoes in the boxes and pack up the golden jars of honey from his beehives. That honey was pure sunshine in a bottle. Since he couldn't hear well, he'd push up to get upfront and sell but we would often need help counting back change and explaining why his tomatoes were the best around. It's the great manure, he'd say! I was so embarrassed but he was bold and never held anything back. I love seeing kids at the markets with their families, it's such a rich experience in life.
Pricing:
2 Intro to Pilates Solo visits/$96
Group Equipment Pilates Classes/$24
Cardio Barre + Classes/$12
12 Week Private "Take Back Your Life" Transformational Health/Life Coaching with Meetings Each Week + System, Support and Accountability  $1,950
12 Week Group "Take Back Your Life" Transformational Health/Life Coaching with Meetings Each Week + System, Support and Accountability $649
Contact Info: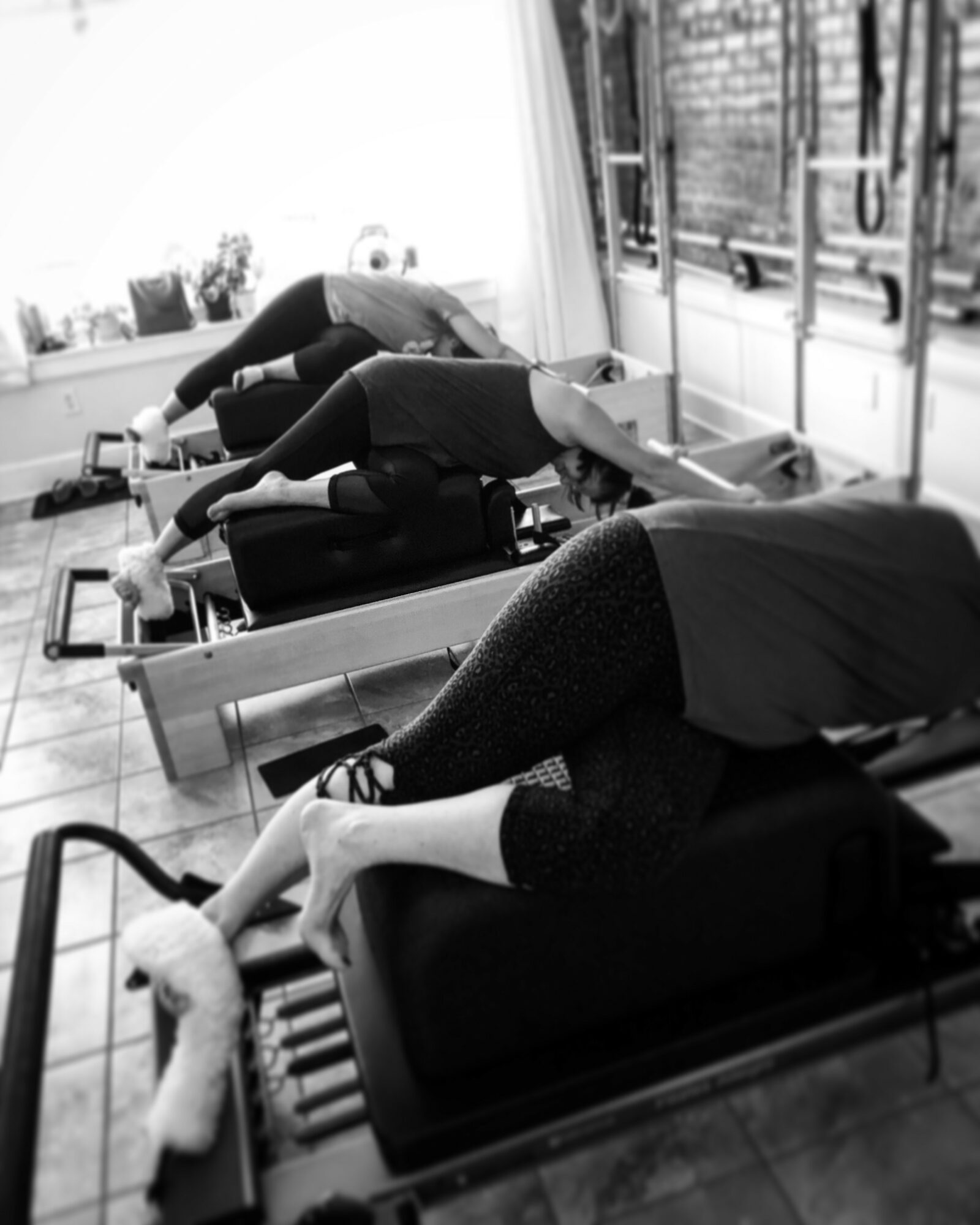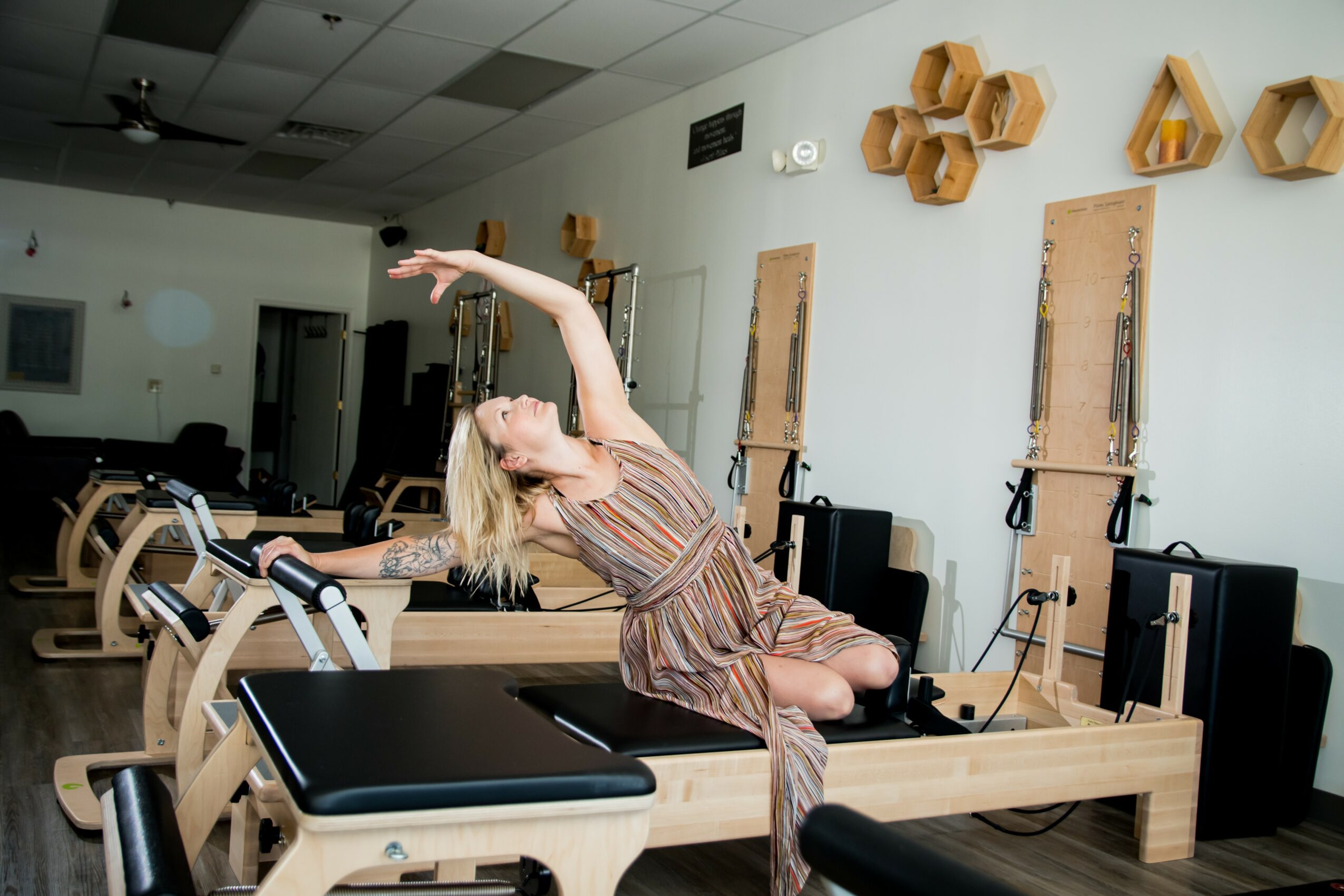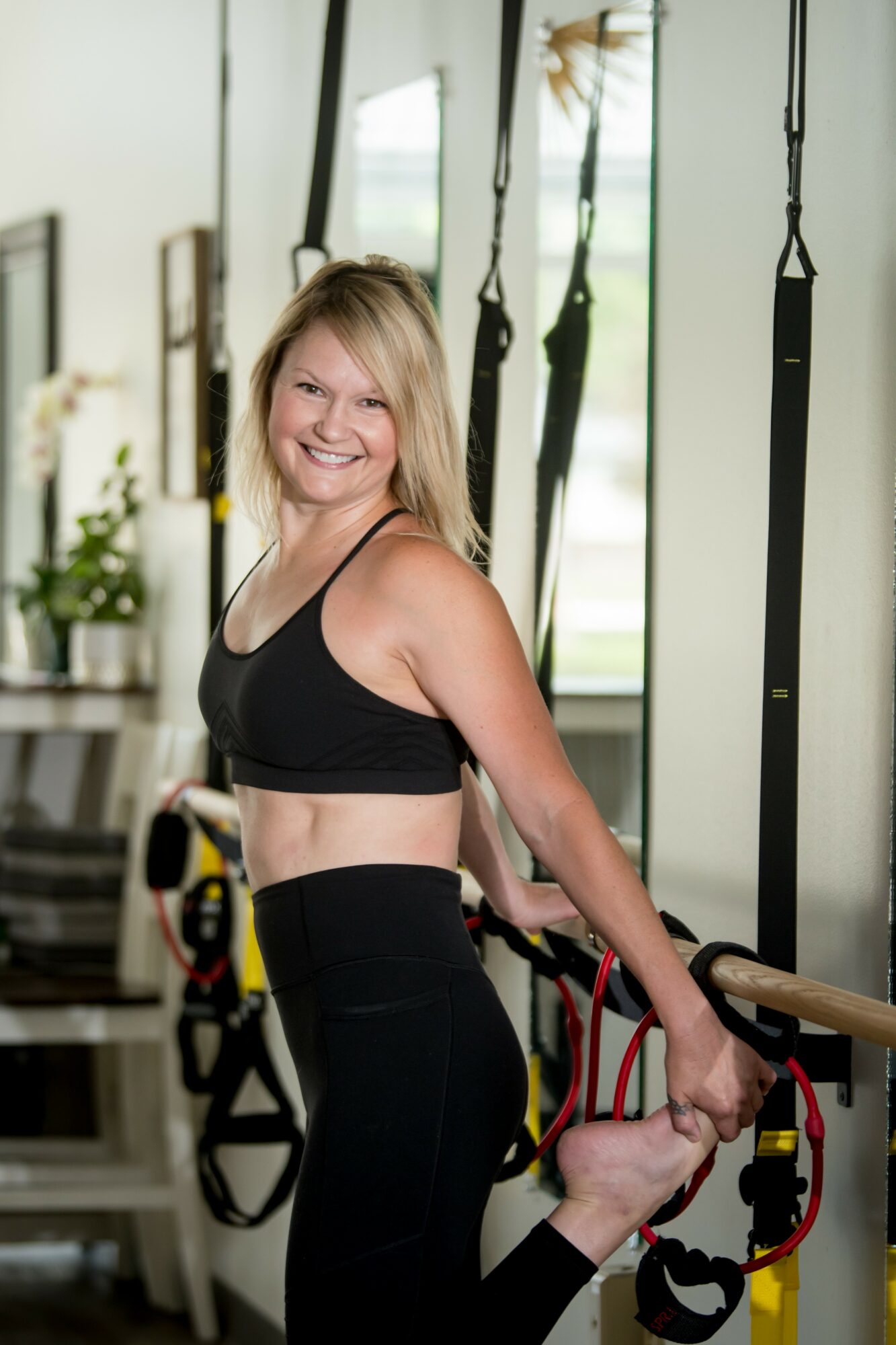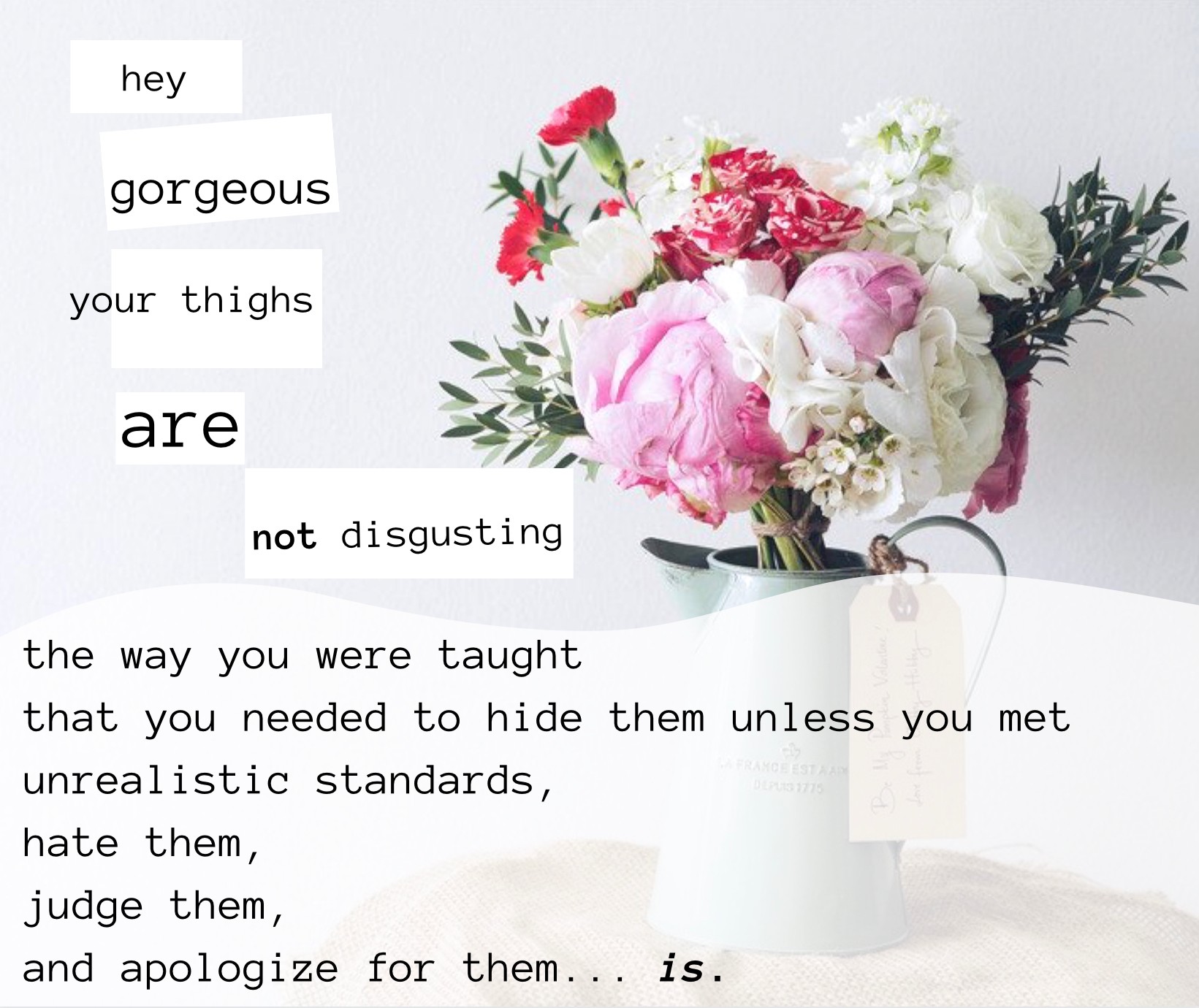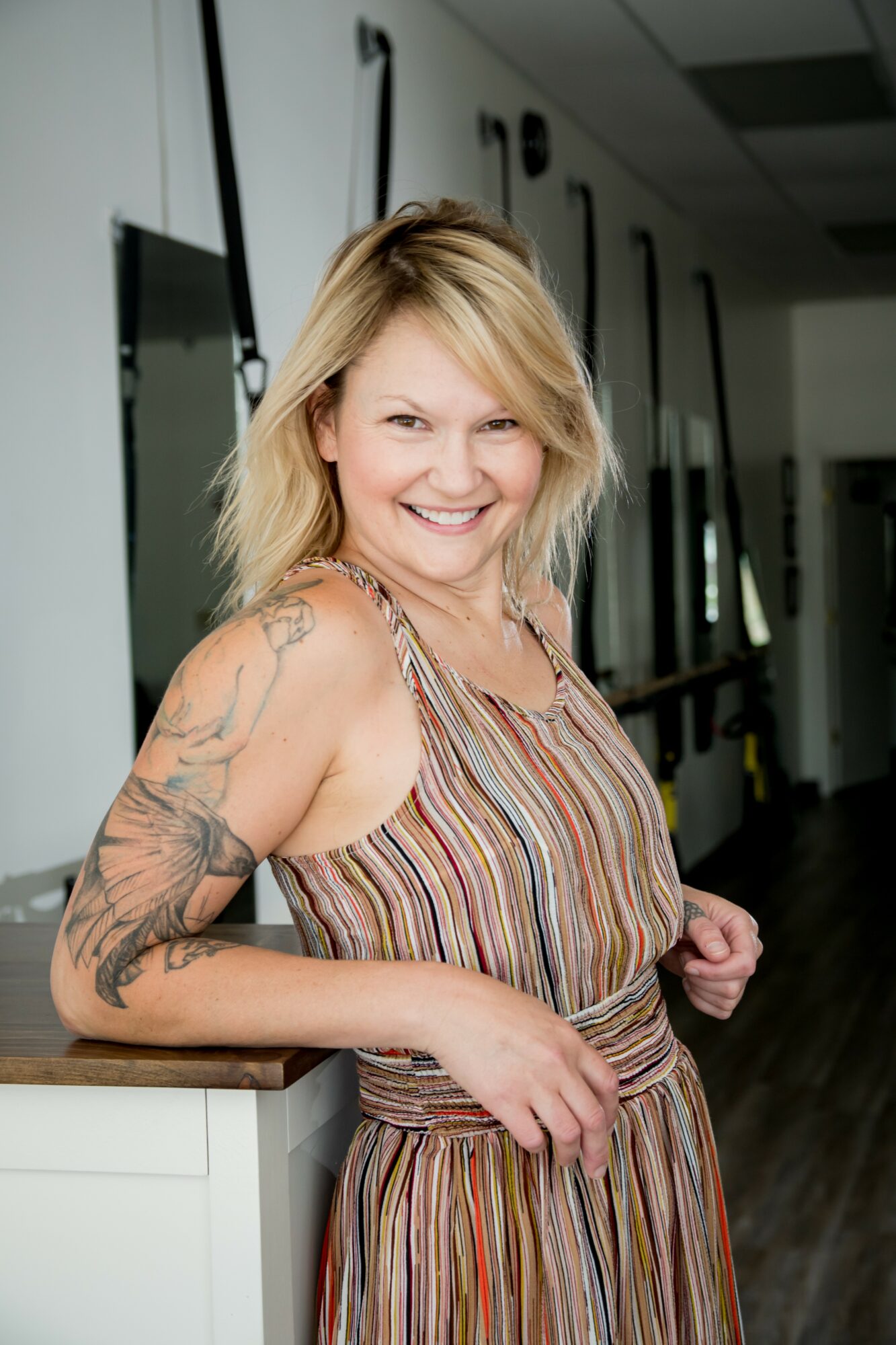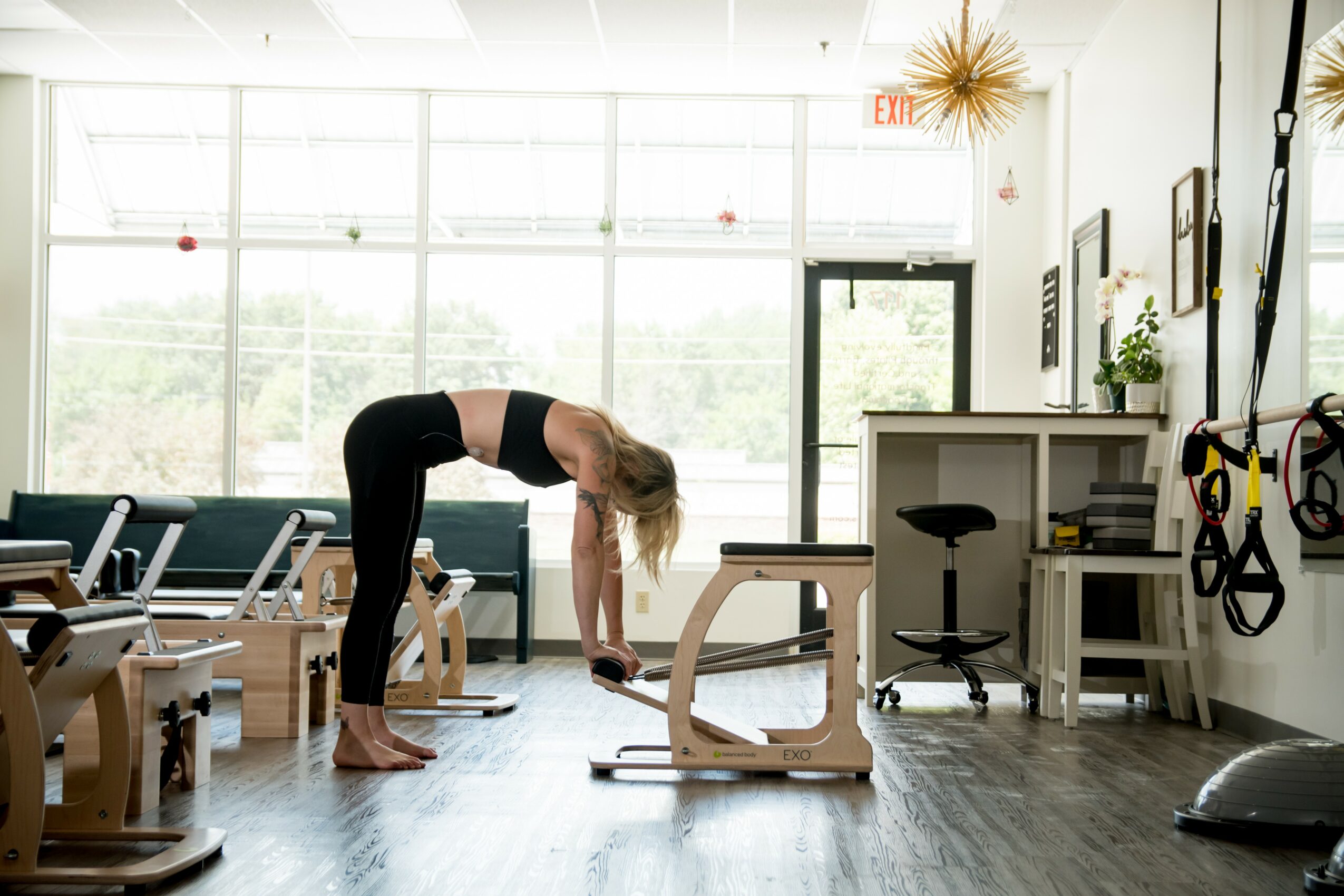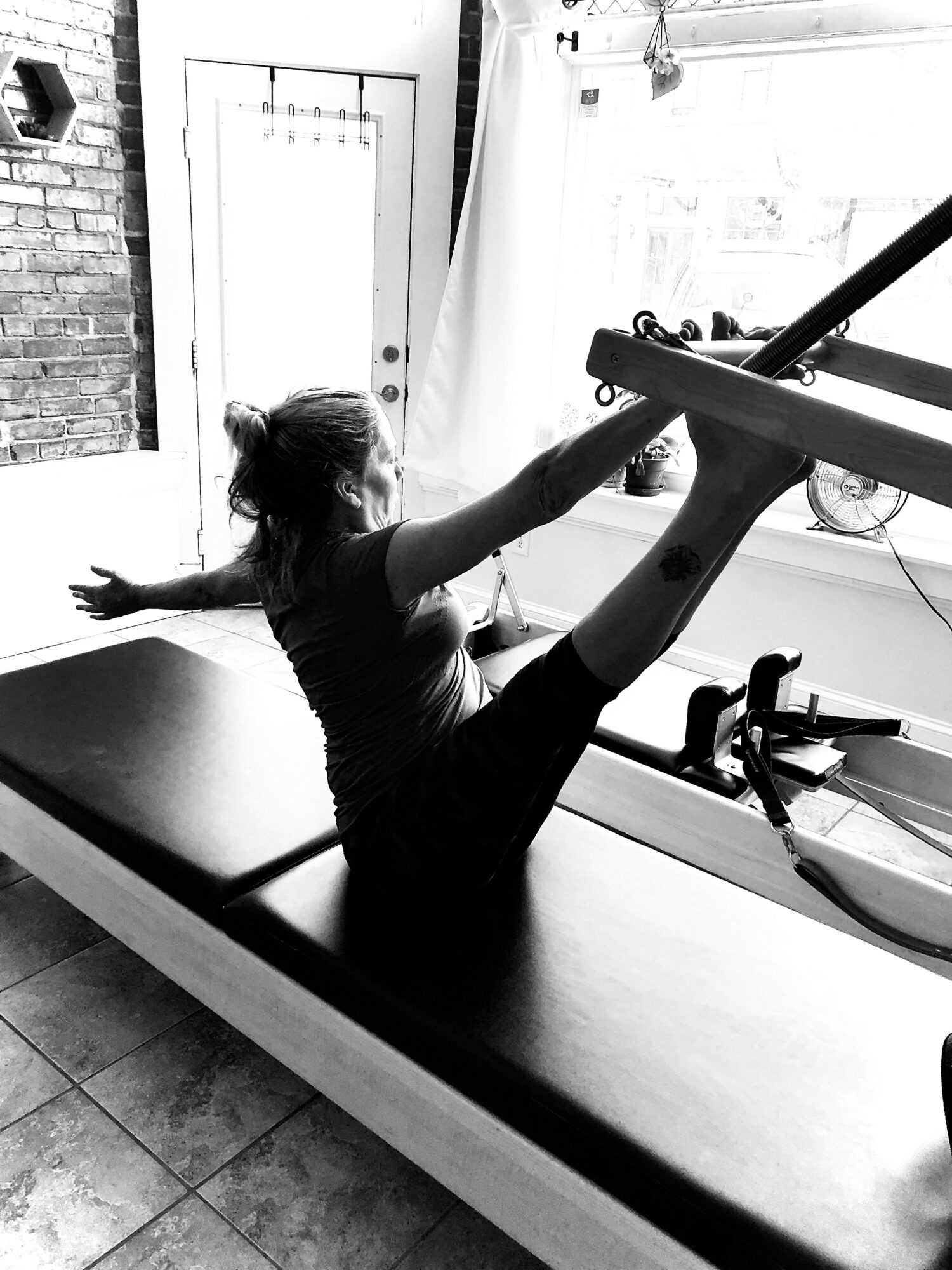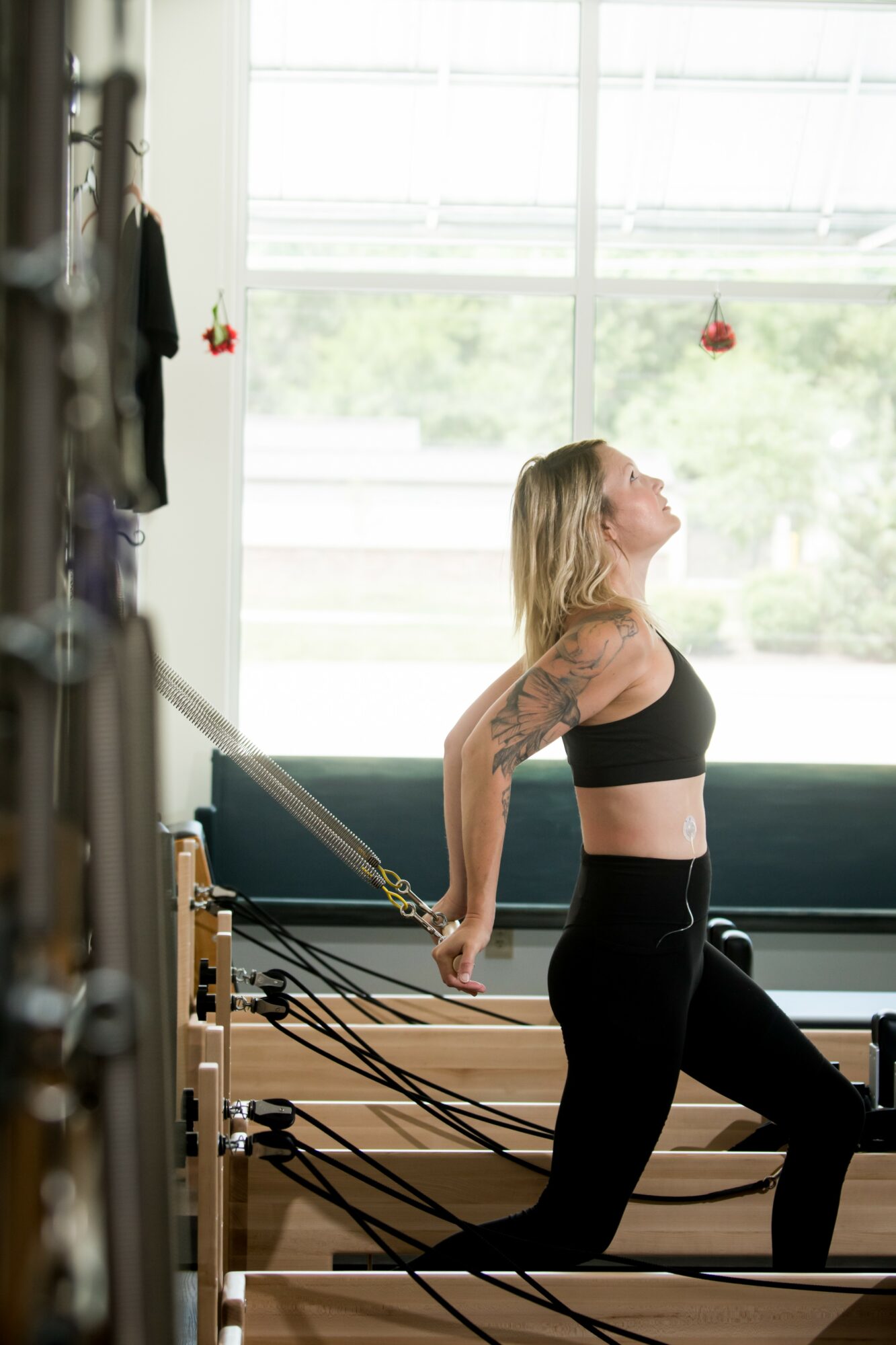 Image Credits
Photo credit: Angela Needs Shipps
Suggest a Story:
 VoyageKC is built on recommendations from the community; it's how we uncover hidden gems, so if you or someone you know deserves recognition please let us know 
here.