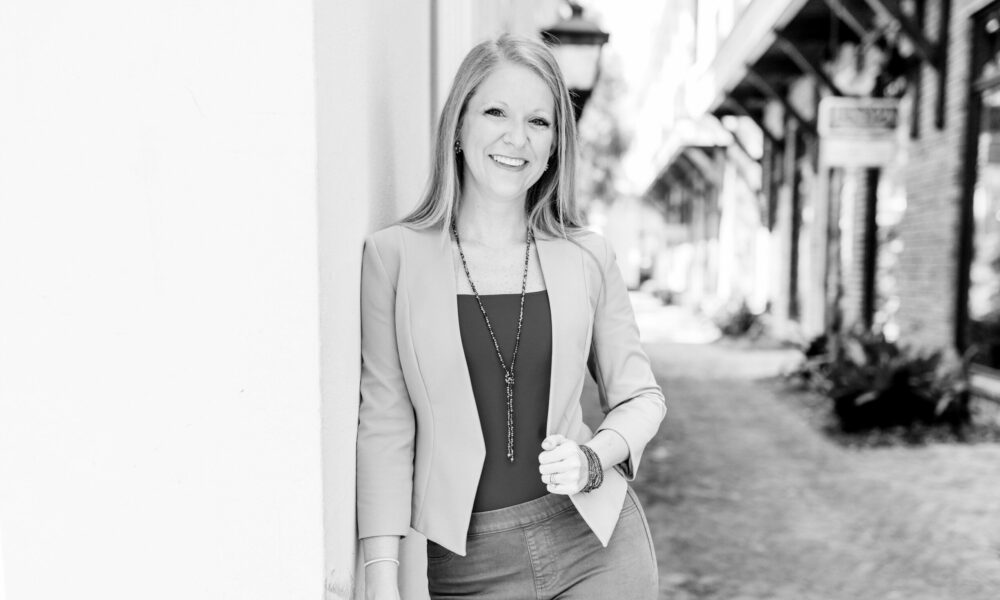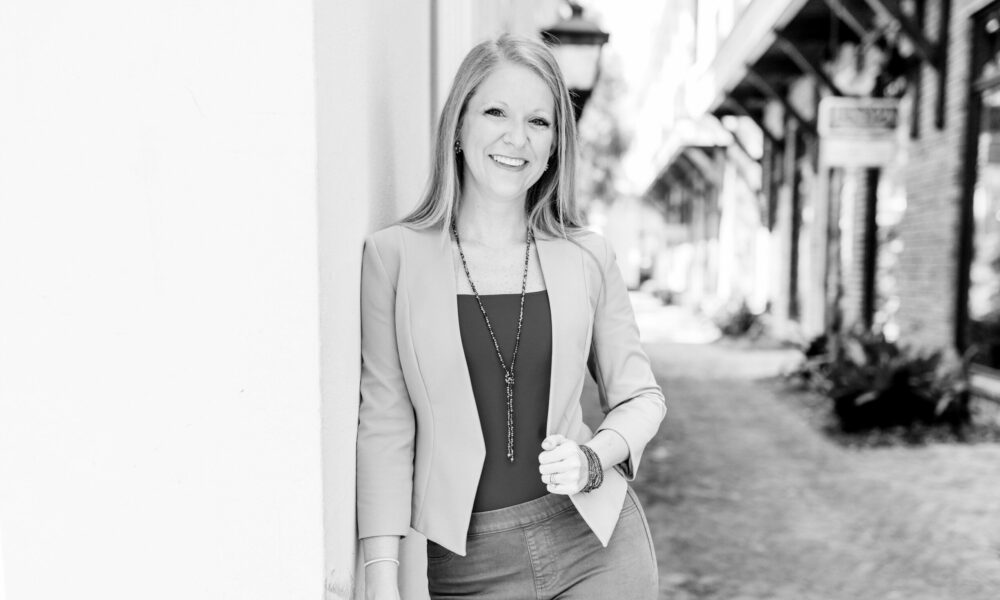 Today we'd like to introduce you to Brittany Blackman.
Hi Brittany, can you start by introducing yourself? We'd love to learn more about how you got to where you are today?
Hi there! I am originally from a small carpet-industry-based town in north Georgia. Back in 2010, I decided to make a move… one that I'd never regret. I landed in the prestigious Florida Panhandle, Destin, to be exact. I fell in love with the small beachy town and have never looked back since!
My previous work experience was based in restaurants and retail. After moving here to Florida, I was able to get involved with sales – a hard yet rewarding experience. I tried a couple different positions out and eventually landed at a local property management company's (PMC) office. They were hiring for a vacation rental reservationist, and that's the start of my short-term rental journey.
For almost nine years, I managed the business and truly fell in love with the heart of hospitality. I grew the team and the business, and as I became more involved in Executive-level decisions, I knew where my passion was leading me… And, that was to own my very own PMC company. Though negotiations weren't fruitful, I'm incredibly thankful for the opportunity and experiences learned from the company I managed for so many years. I left in September 2020 (yes, during the middle of the pandemic), and started my own firm, Breathe Easy Rentals.
The name encompasses more than just the brand I want to represent professionally, but also the lifestyle and mind frame I want to promote on a personal level. We're having wild success in our first year, with all of our properties coming to us on a referral-only basis. I'm excited for our growth and the opportunity to create moving experiences for both our Owners and Guests!
P.S. I couldn't have done this without the support of my family, friends, and industry partners. I had a vision; leaving a comfortable position after so many years was terrifying. I shared a lot of tears, worry and even questioned myself many times. But, through it all, I had an amazing support system behind me – coaching me, guiding me, and wiping those tears from my face and the doubt from my mind. No one once pushed me down any specific road, but they all supported "just me." I'd shout it from the rooftops if I could, but these good humans deserve a pat on the back for allowing me to stay focused on what I wanted and to push me to follow my dreams, whatever they may be. I want to do good in the world, and these folks are helping me accomplish that. I hope everyone has silent cheerleaders in their lives who help them along their journey, whether it be personal or professional. We all deserve good vibes and to do good things.
Alright, so let's dig a little deeper into the story – has it been an easy path overall and if not, what were the challenges you've had to overcome?
I don't think anything in hospitality can be called "smooth"! "Controlled chaos" is a bit more realistic! I am fortunate to have years of experience and to have cultivated relationships with many others PMC's and vendors in the industry. I went in knowing key pieces of the business, so the hardest part was just choosing which software/vendor to use. I believe this is always a learning process, though and keeping your options open allows you to have safety nets if you need.
We had a few hurdles this year that were interesting: 1. Staffing shortages: Like most of America, it's hard to find folks who want to work. It took us a little longer than anticipated to find coverage, but we finally have created a dream team that's worth raving about. In my situation, staffing shortages meant more time in the field for me, and consequently, later nights at the computer when I did make it home. It was taxing both on my physical stress and mental health. The other side of having a staffing shortage is that employees know that… they aren't afraid if they get fired/don't show up. They can walk out the door and have 100 other companies ready to hire them immediately. That thought process is hard to break, and we had to muddy our feet through some of that. Finding passionate humans who believe in your goals and brand is one of the keys to success. It's hard to find, but when you find them, you treat them like gold (and they in turn respect you the same way)!
2. Supply shortages: From linens, shampoo and conditioner, cleaning supplies, and on and on, we all know that supply shortages are far from over. This caused us pain by having to pre-order (messes up your cash flow analysis then) far in advance and then having to store and sit on excess supplies. If I didn't get them now, I feared I wouldn't make it through peak season. On top of shortages, costs have increased. This is hard to absorb as a company when you've set all your projections and rates, but it's like fuel at the gas pump – we all need it, so you just figure out a way to budget it in. Being mindful of your surroundings, flexible for chaos, and prepared for the unknown will help you survive the storms.
3. Growth beyond initial plan: We all learn setting up a business plan is one of the most strategic things you can do before starting your business. While I had a basic plan drawn up, I didn't anticipate the instant growth. Don't get me wrong; I feel blessed and forever thankful; however it presented challenges of its own. Had I chosen simpler software, I would have had to make a change very soon. I knew the long-term vision, so instead went with a software that could handle a large bulk of rental properties. Having to hire, purchase supplies, etc. was taxing mentally and on the cash flow side of things. We've made it work of course, but I think it's important for any entrepreneur at there to know their breaking point. What if you grow slower than anticipated? What if your growth sky rockets? Again, being as prepared for the unexpected as possible allows you to soar, not crash.
Alright, so let's switch gears a bit and talk business. What should we know?
Breathe Easy Rentals was built on a personal passion for an experience unlike many others. We are a professional short-term rental management company offering services to homeowners who have investment properties in the Destin, Miramar Beach, and 30A areas. On the flip side of the coin, we offer amazing vacation experiences for guests looking for a beach getaway where they can escape their every day realities, and well, as the name suggests: breathe easy. If I've learned anything from COVID, it's that people want to travel. Humans want to make memories, and when you allow them an opportunity for a peaceful, stress-free vacation in such a chaotic world, they remember you. That's what I'm all about. 🙂
I focus on little touches – from providing better amenities to adding in surprises if I hear it's someone's special celebration like a graduation or birthday. While my costs can be a bit inflated upfront, I'm providing an experience that guests don't see often in rentals. So many businesses have gotten caught up in the commotion of 2021 society… a turn and burn to make a dollar. I'm one of those small business owners who truly cares about the impression I make and am fueled by happy vibes and smiles (of course the money is great so I can eat and pay bills as well!)
In everything I do, I focus on what I would want when I go on vacation. I want to know the local restaurants, the tips and tricks to make my vacay easy, and any way to experience everything I can in the few days I am there. While I don't offer conventional concierge services, I enjoy learning what guests want to see and do while on their trip and help them find those resources. I want to make vacationing fun and easy again – no more "I need a vacation from my vacation."
Last but not least, I want to provide an experience that's consistent. Whether a guest stays in a small beachfront condo or one of our large beachfront homes, I want them to know our service and what they can expect is similar. From amenity offerings to supplies in the home and even quality towels and bedsheets. All these little things add up, and they are a direct representation of the brand I'm trying to build and maintain.
So, before we go, how can our readers or others connect or collaborate with you? How can they support you?
Our biggest source of business is word-of-mouth referrals. Whether it's sharing a social media post or sending friends and family to our website so they can plan their amazing beach vacation, each referral helps us in big ways. We don't have a large advertising budget at the moment, but if others can spread our name, I'm sure we'll continue to do well and be able to provide cool offerings to those who visit us!
We also love partnering with local and other small businesses! For example, we have teamed up with companies like Destin Coffee and Teal Trunk (silicone sponges) in the past to offer sustainable approaches to amenities, all while supporting other small-town businesses. We'd love to continue supporting other dreamers, doers, and believers!
Breathe Easy enjoys sponsoring and participating in local events and fundraisers. One that speaks close to heart to us is the Boathouse Oyster Bar in Destin, Florida. We're currently sponsoring their Summer Slam fishing tournament. In our eyes, it was amazing to offered the opportunity to help support a summer-long event that speaks to the historic heritage of our once sleepy fishing village. We enjoy seeing others get outdoors and make memories, all while celebrating the deep roots of Destin. Any events that help our local community are top-of-mind to us, and we'd love the opportunity to participate if able.
Contact Info: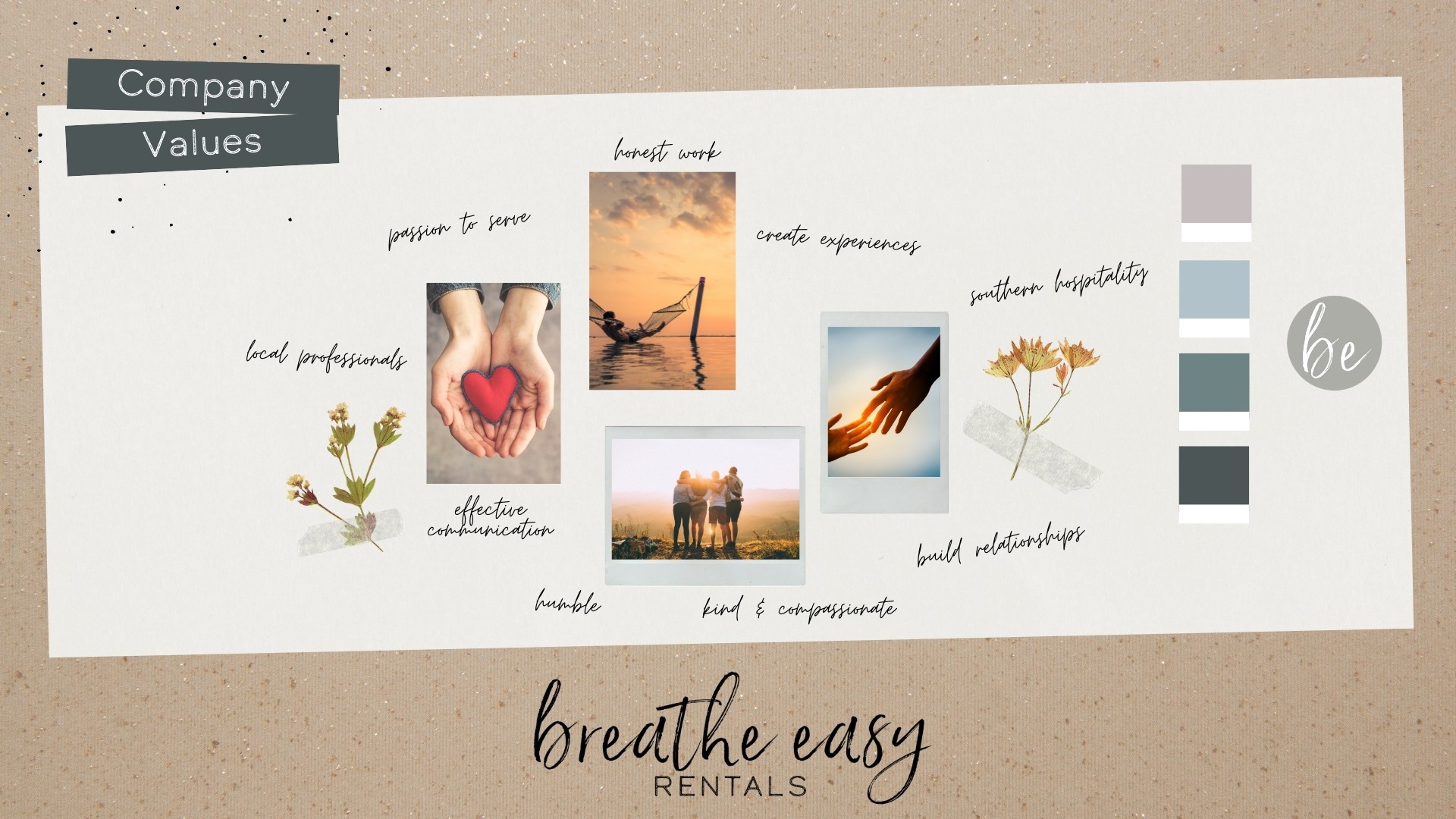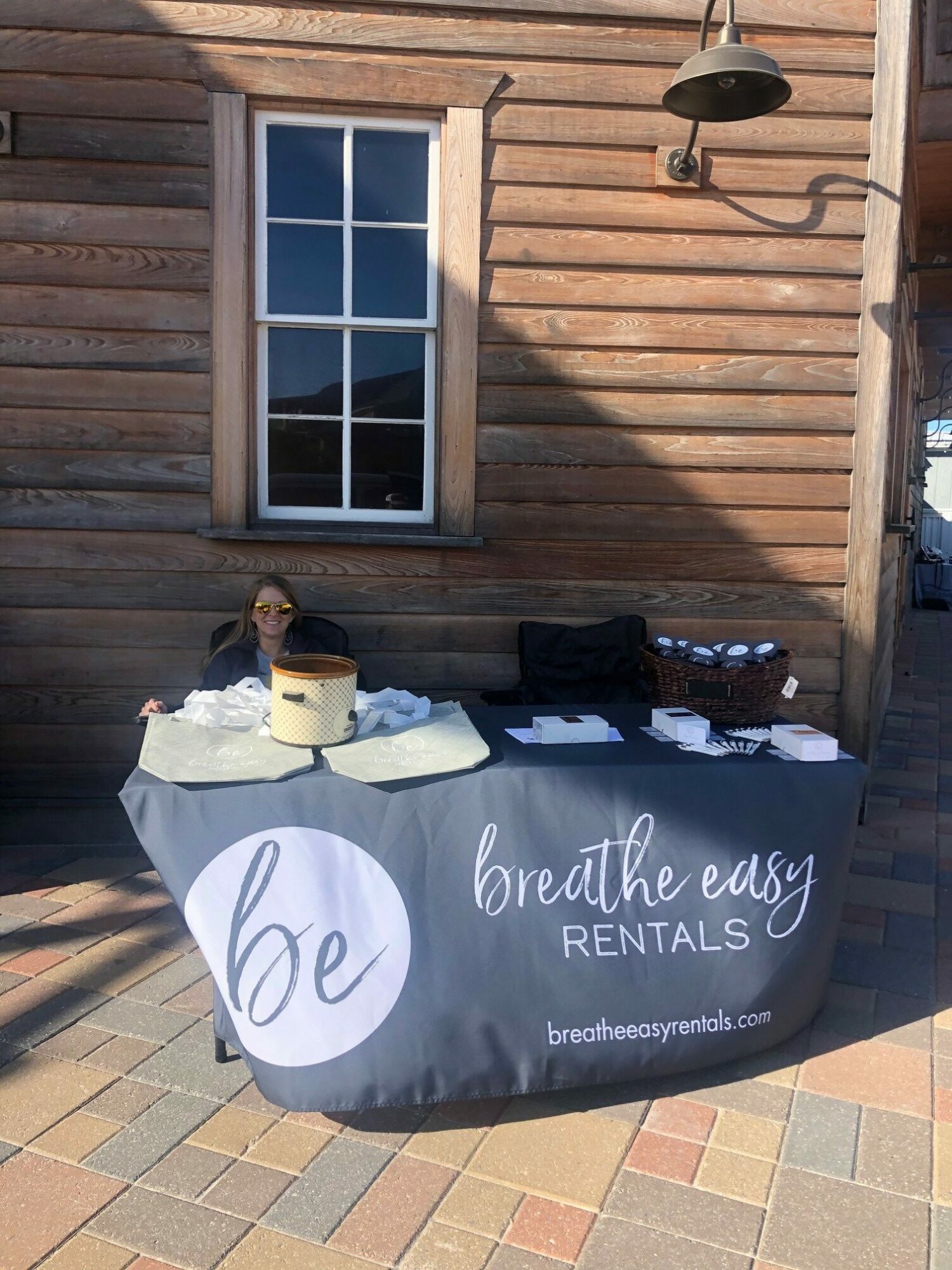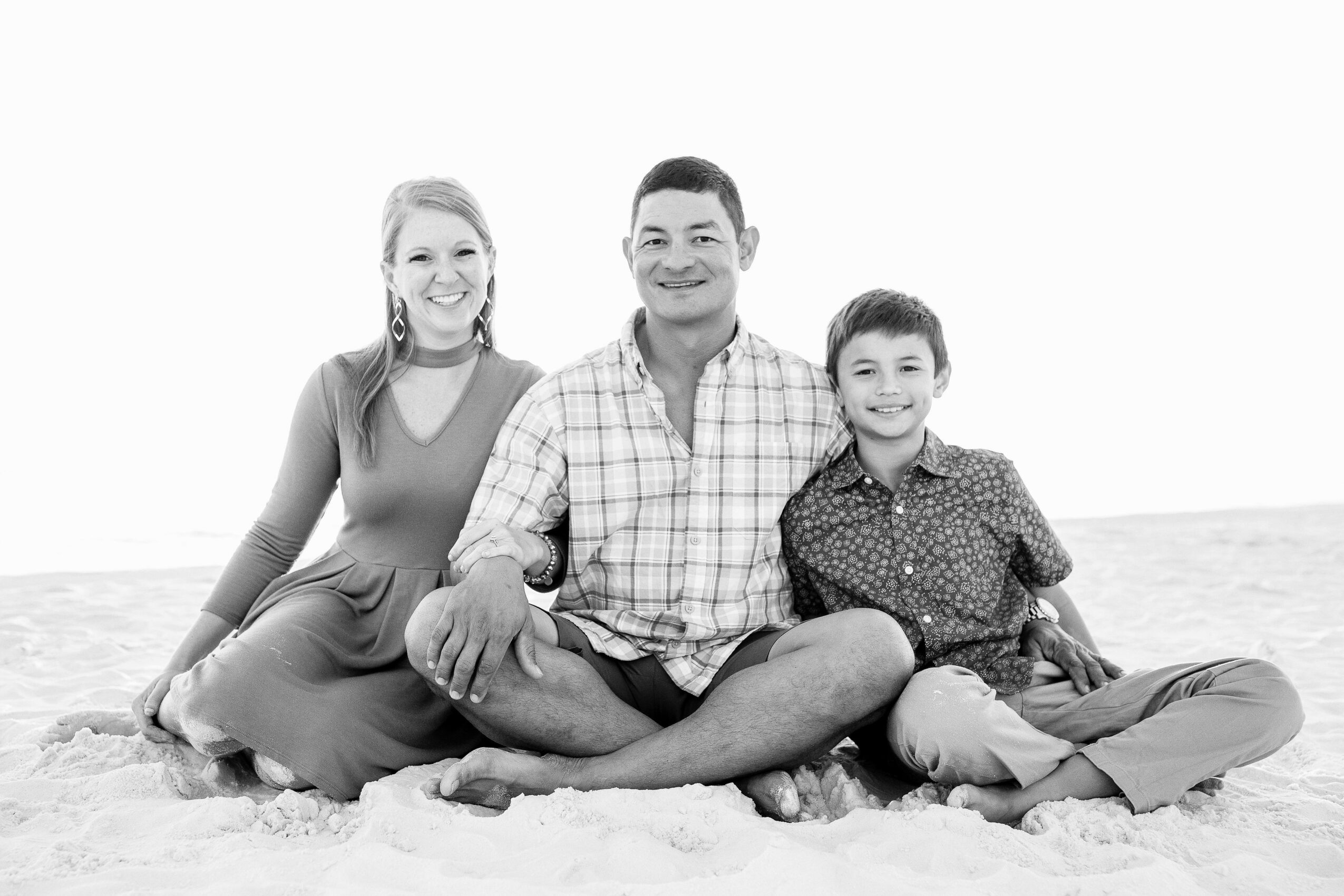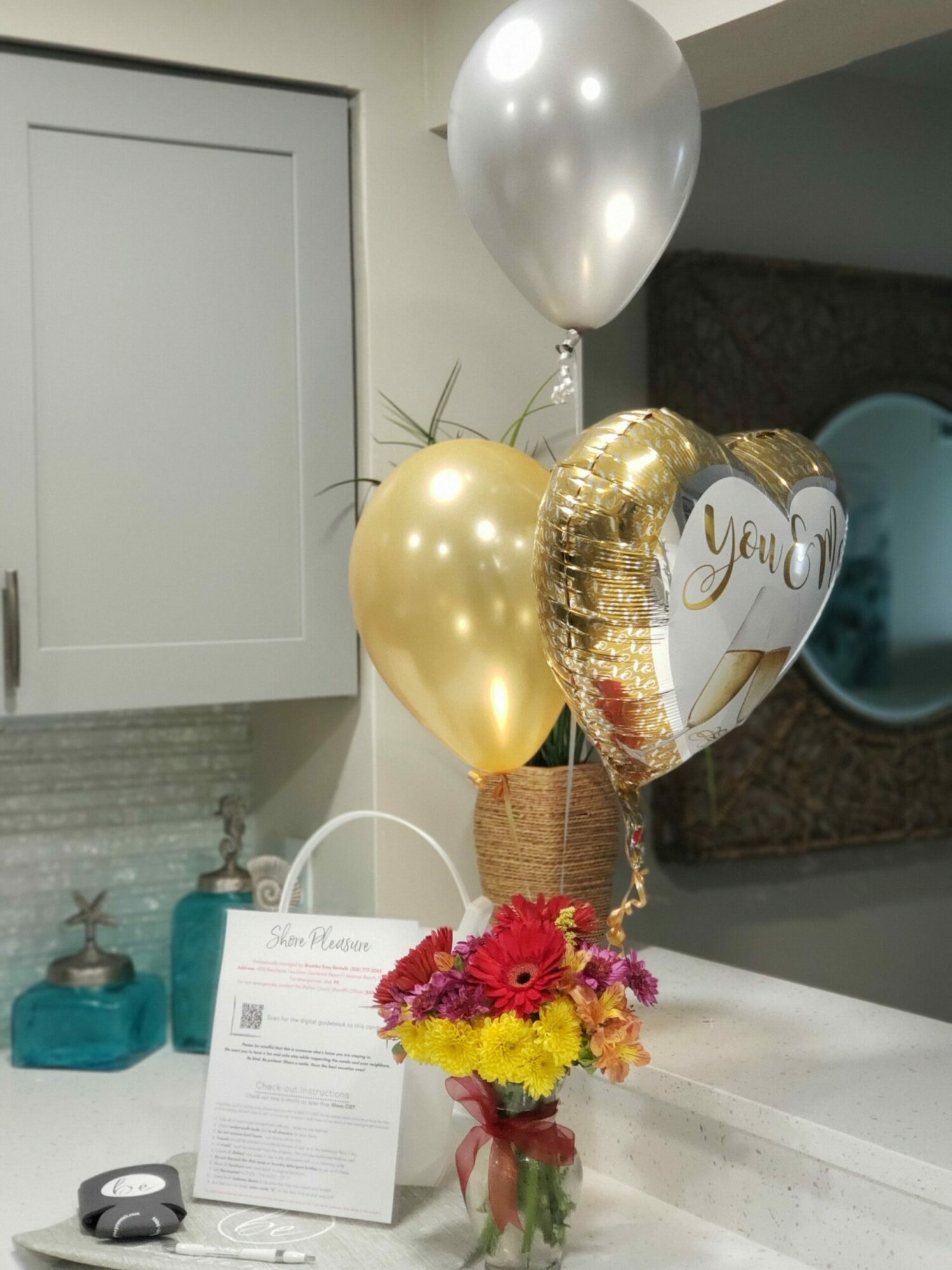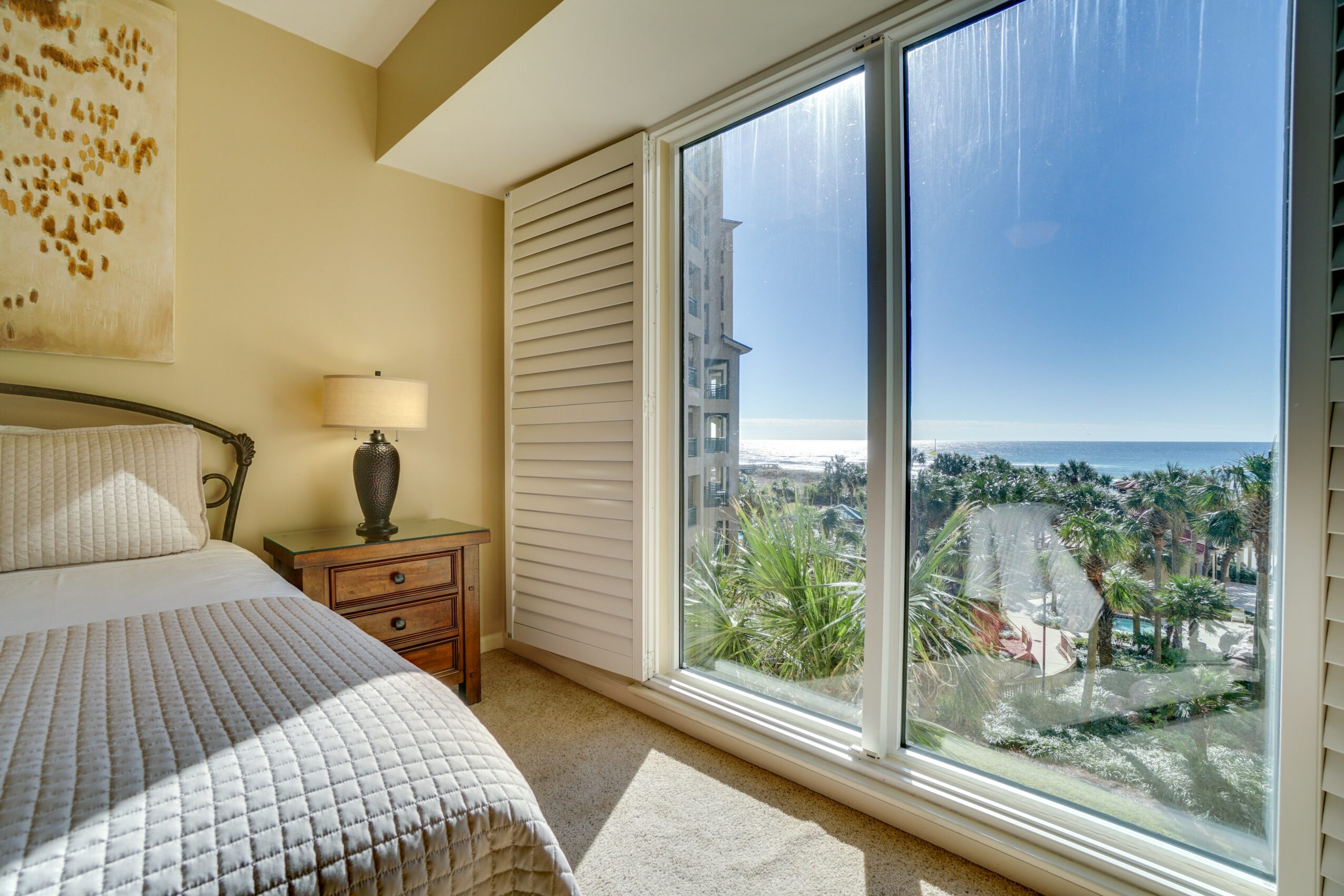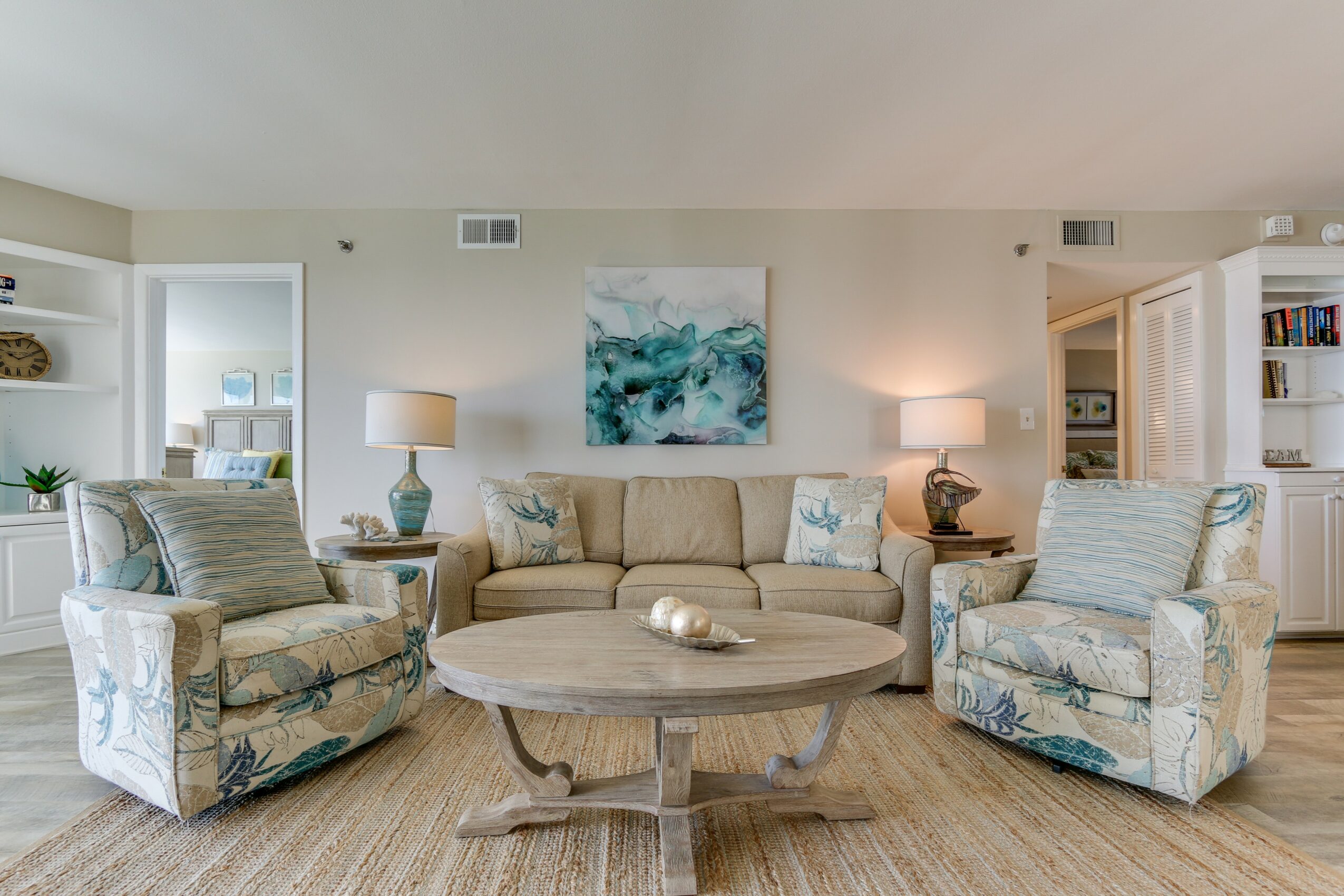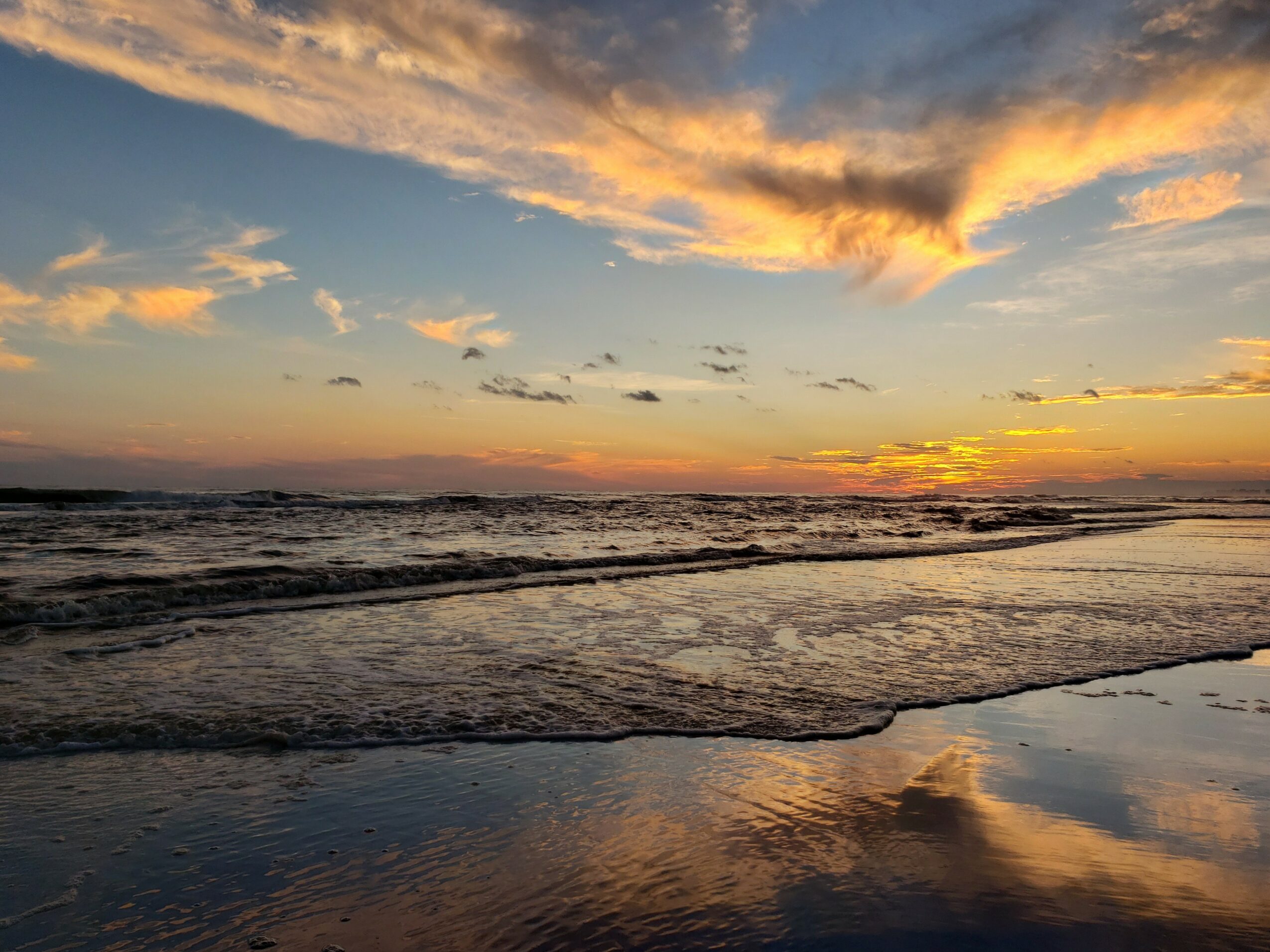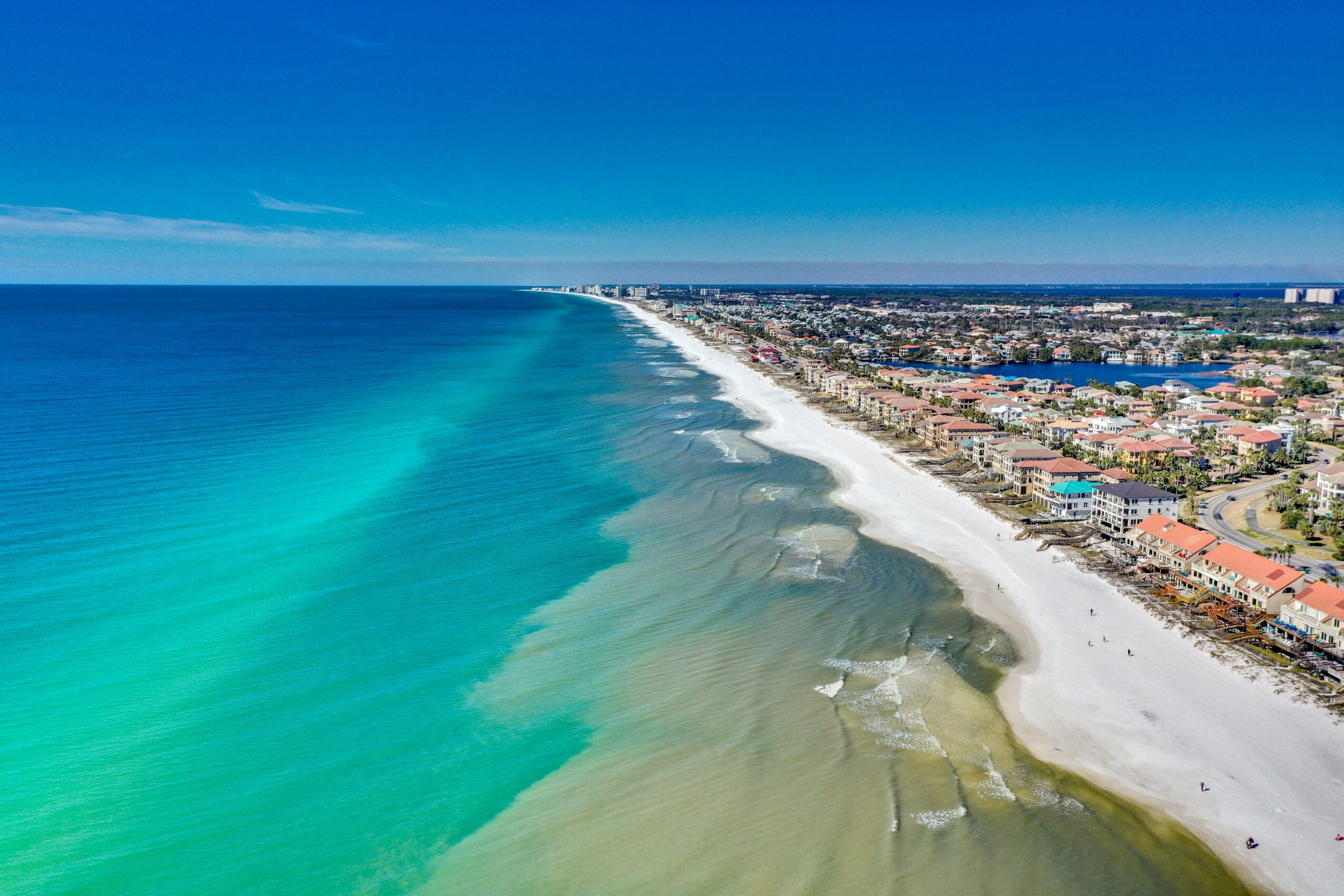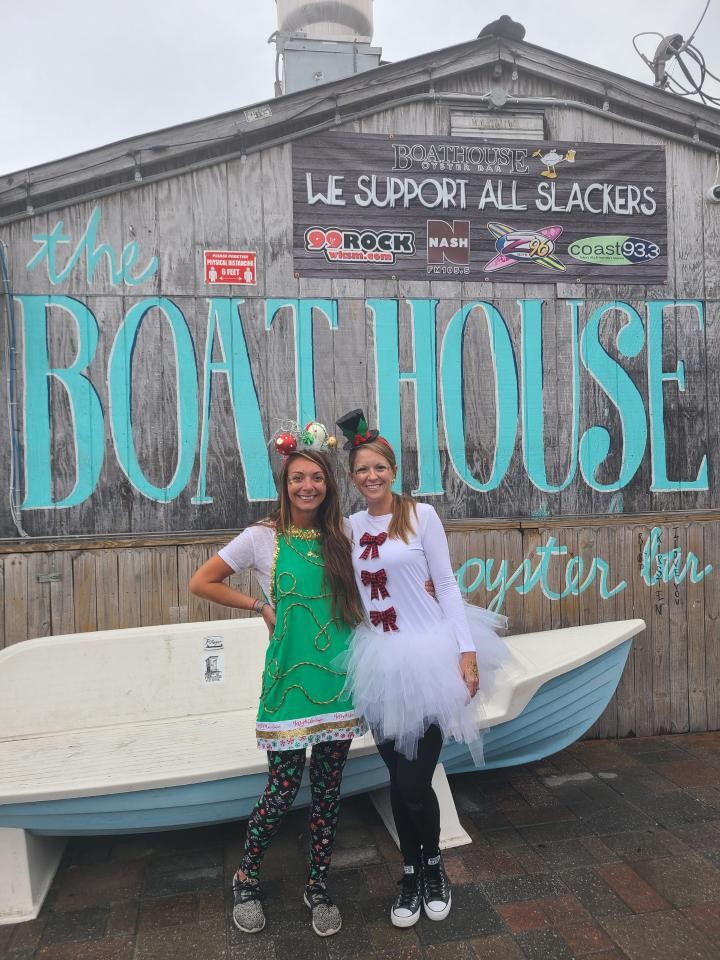 Image Credits
Breathe Easy Rentals, Front Door Photo, Boathouse Oyster Bar
Suggest a Story:
 VoyageKC is built on recommendations from the community; it's how we uncover hidden gems, so if you or someone you know deserves recognition please let us know 
here.