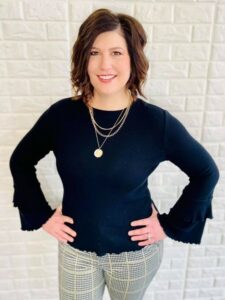 Today we'd like to introduce you to Beth Stewart.
Hi Beth, so excited to have you on the platform. So before we get into questions about your work-life, maybe you can bring our readers up to speed on your story and how you got to where you are today?
We began this journey as a children's boutique in an itty bitty 500-square-foot space, in the downtown square, Nevada, MO.
I had been a stay-at-home mom for the past 3 years and while I feel so blessed to have been able to spend those early moments with my children. Moments that I will always cherish and hold dear to my heart.
Truth is, it just wasn't for me. So weird, because my entire life I had dreamed of being a Mommy, and that part I wouldn't trade for the world.
I had been babysitting since I was 12 and practically raised some of my younger cousins so being around children was natural to me. Staying home day in and day out can be extremely isolating and while I adored the time with my babies I longed for a sense of myself that felt lost.
Likewise, I had always had this nagging desire to own my own business. I remember playing store as a small girl. Scanning the canned good from my mother's pantry across my Fischer price play register. The sound of the beep and cha-ching of the register was music to my ears. Lill Secret, I still find those sounds to be so satisfying!!
It should have come as no surprise to my husband that when the opportunity presented itself to purchase inventory from a children's boutique that was closing that I'd be all over that like white on rice! The boy is NOT a risk-taker like I am. And thank goodness because we are the perfect balance to make whatever "I" set my mind to, happen. It usually takes some convincing, persuading, and all-out twisting of arms to help him see things "my way."
So here it is, in one of our many conversations regarding why it was such a great idea for me to open up a children's shop, I really upped the ante, girls! I threw out an offer he just couldn't resist. I told him if he let me do this, he could name the business! Like he gave two cares about naming this hypothetical business.
But he must have come around because he did name the business Belles & Beaus. And here we are 13 years later, no longer a children's shop and with a spin-off of the original name, now, Belles Boutique.
Would you say it's been a smooth road, and if not what are some of the biggest challenges you've faced along the way?
Looking from the outside in, running a small business looks pretty easy, and like a heck of a lot of fun! It has been a lot of fun, and while it continues to be my passion some 12 years later, I have most certainly busted my tail to get where I am today. It has also been A LOT of HARD WORK!
Unfortunately, it hasn't always been a joyful journey! It has been a lot of time spent comparing, feeling less than, inadequate, fearful, exhausted, and defeated. Thinking you've made it to a place where you can finally relax, just to have the next small business up the ante.
It's like an uphill climb with very little reprieve, knowing you may never reach the peak. It's been a lot of doubt. But it's also been a journey full of faith!
My faith has been what's carried me through. Faith has changed my mindset and what has helped me to find joy in the gift that this business is in my life and the life of others. It has helped me feel content in the present rather than comparing our wins and losses to others.
It really is true that comparison is the thief of all joy, and with social media, the comparison is right under our noses every single day! Competition is always going to be a thing, but it doesn't have to carry all of the nasty feelings with it! Changing my mindset to embrace community over competition is when I really began to see growth in my business.
We are currently in our 4th location, each one bigger than the last. We employ 5 women, and I'm most proud of creating jobs for women in our community, and we continue to be a pillar in our small community.
Great, so let's talk business. Can you tell our readers more about what you do and what you think sets you apart from others?
Our mission is to create a community where women feel empowered, included, confident, and loved.
Creating a community around our brand has been so important to me. A place where all women belong feel loved, and important. I never want another woman to feel alone! Life can be a struggle as it is, we need all the cheerleaders we can get, right?!
In the last couple of years, I have spent a lot of time thinking about our legacy and what I really wanted to accomplish through this business. I always come back to "community", to a place where all feel welcome. A place that celebrates both life's joy and heartache, together. A place that can bring you a smile even on life's toughest of days. A place you can call home.
Girl, there is always room at my table. An ear to listen and arms to embrace you with a warm hug. It's my hope that by being a part of this community you know you belong and that you are wanted here!
I'm Beth, owner, and founder of Belles Boutique, a women's fashion boutique in smalltown, USA, Southwest Missouri. Howdy from the Midwest!! I've been a boss babe for the past 12 years.
I am beyond blessed to truly be living my dream of owning my own small business and leading a team of amazing women who share my passion for leaving a positive impact in the world. I give all the glory to my Lord and Savior, to my parents and husband who believe in me, and to my most loyal customers who have walked this journey with me for years!
My most important role in life is being Mama to 2 amazing children. Grady, 15 & Sophia, 13. There is nothing better than being their Mom! My husband Geoff of 16 years is my rock and my safe place! He seriously makes all my dreams come true and pushes me to keep going even when the road is uphill and windy and bumpy and all the things! Doing life with him and the beautiful family we have created is the most amazing gift this side of Heaven, guaranteed!
One of my first jobs was working in a gift shop in my hometown. I have an enate love for people and I love to be able to bring them joy! Some might call me a people pleaser, haha! But I like to say it's the true reward for all the long hours I've put into building this business.
Looking in, most think what I do for a living is fun and games and while we do have A LOT of fun it is also really REALLY hard work! God has blessed me with the best team that surrounds me, believes in me, pushes me, and climbs the mountain with me.
They keep me afloat when I feel like I'm drowning and sain when I just want to scream! We could not be where we are today without each and every one of these boss babes, AKA, Belles Babes.
In my spare time, what's that, right? I love working in my yard, hanging with my family, and spending time with my girlfriends. I enjoy time at the pool and love visiting the ocean. I enjoy volunteering with my church and community organizations and hope to leave the world a little better than I found it each day.
I look forward to getting to know you and serving you here in this community!
In 2009, Belles & Beaus Boutique was born in a tiny 500 sq. ft. shop on the town square. As time passed and B&B grew, we knew change was inevitable for us to make the most of our journey!
So, we moved… and then, we moved again. Not only did we move our brick-and-mortar location, but we also started our very own website in 2019! Once again, welcome to it, friend! THEN, in 2021, we changed our name to Belles Boutique.
We offer modern favorites for the trendy shopper; you know, pieces that aren't typically found in large department stores! We focus on boutique clothing, accessories, jewelry, bags, shoes, and self-care products, just to name a few. We love getting to know our customers on a friend-to-friend basis, which is why we give customer service our very best effort.
We believe that our willingness to create a positive shopping experience for our visitors has helped us grow our business in a very small town for the past 10 years. We look forward to getting to know our new customers as well as continuing to serve our loyal, returning friends!
What do you think about happiness?
In my spare time, what's that, right? I love working in my yard, hanging with my family, and spending time with my girlfriends. I enjoy time at the pool and love visiting the ocean.
I enjoy volunteering with my church and community organizations and hope to leave the world a little better than I found it each day.
Happiness to me is living in peace!  It begins with a decision!  A decision to make the most of every situation, take negative thoughts captive, and extend grace and understanding where needed.  Happiness is a mindset and is not something you are but rather something you do!
Contact Info: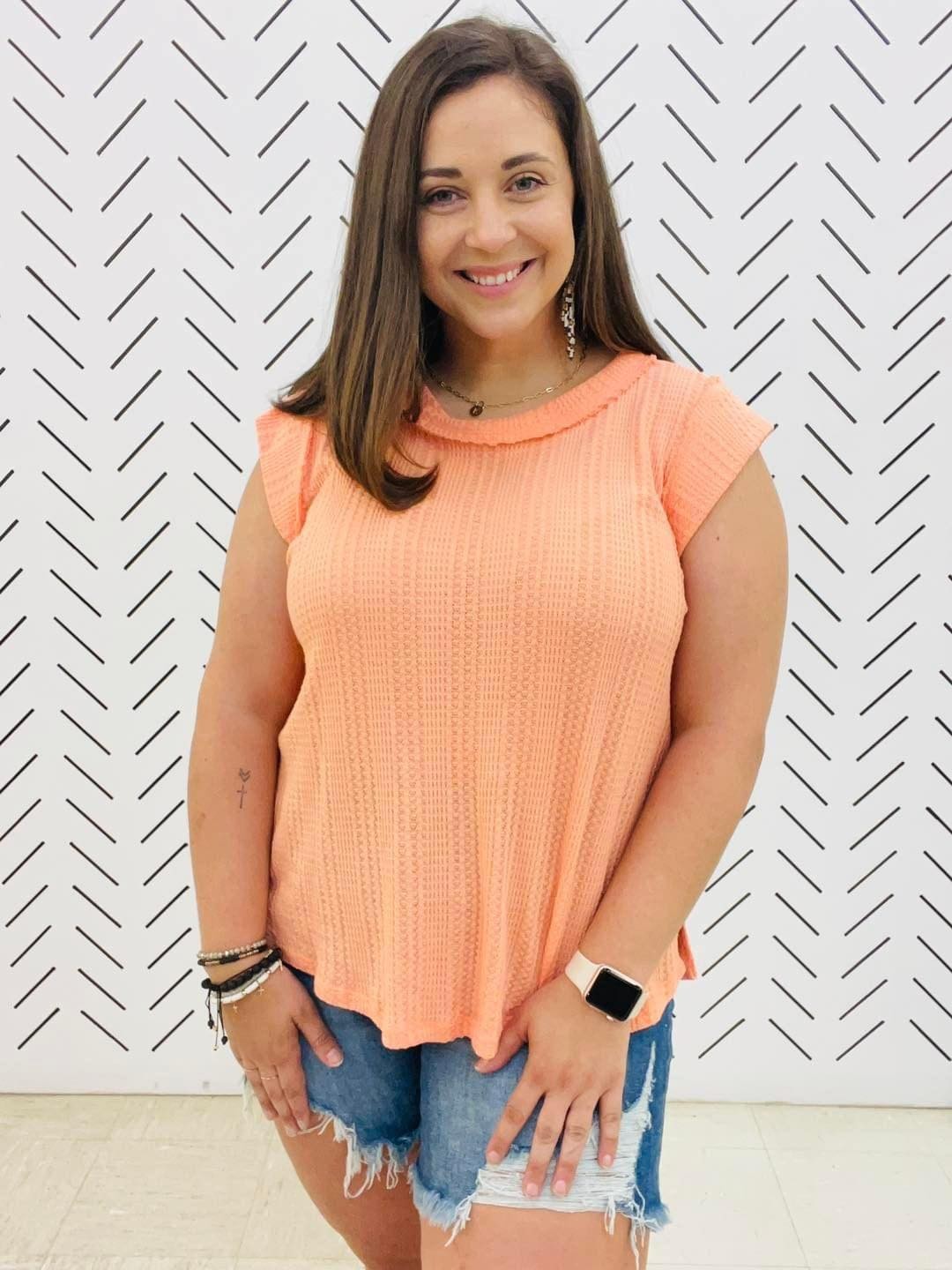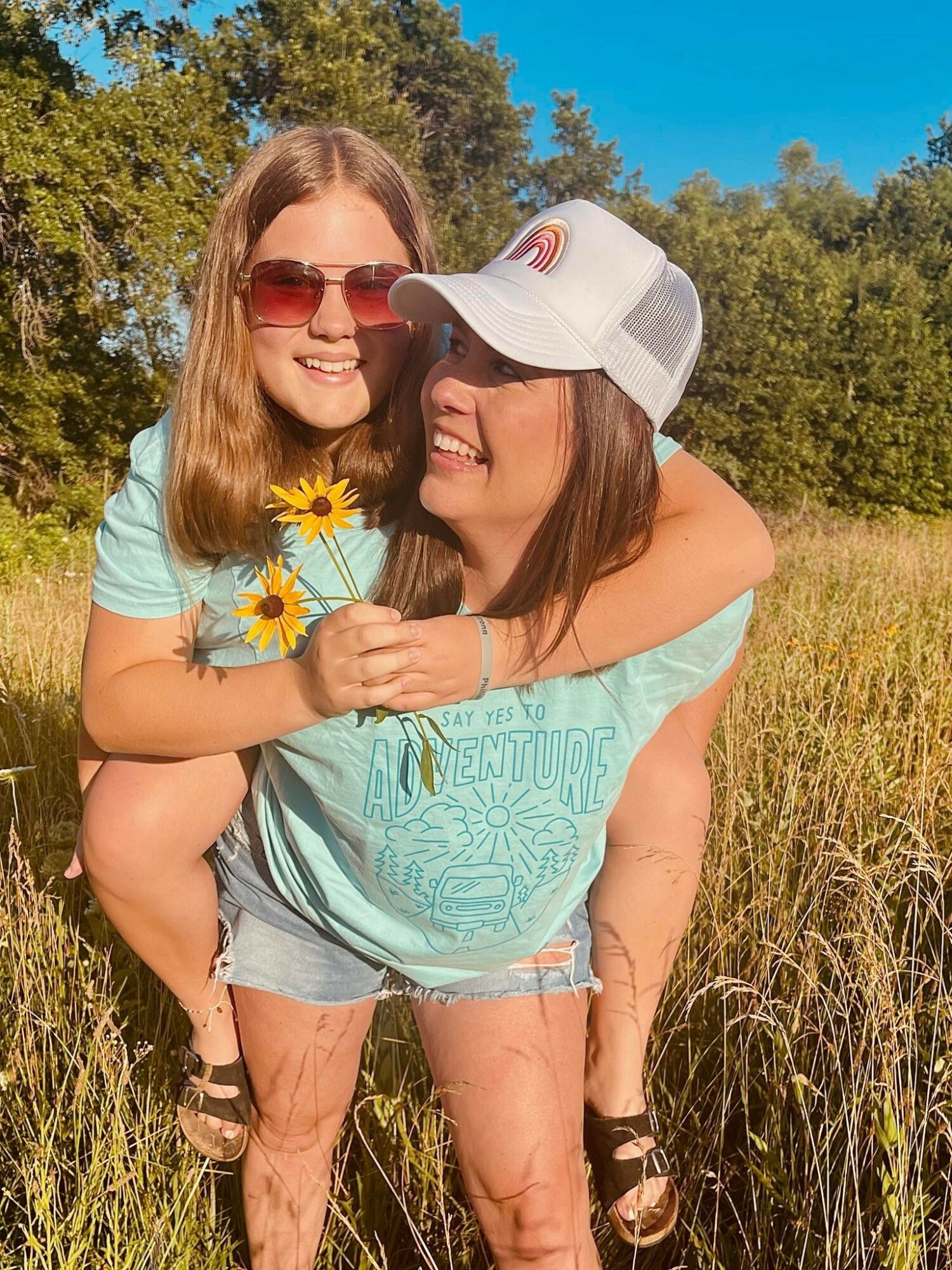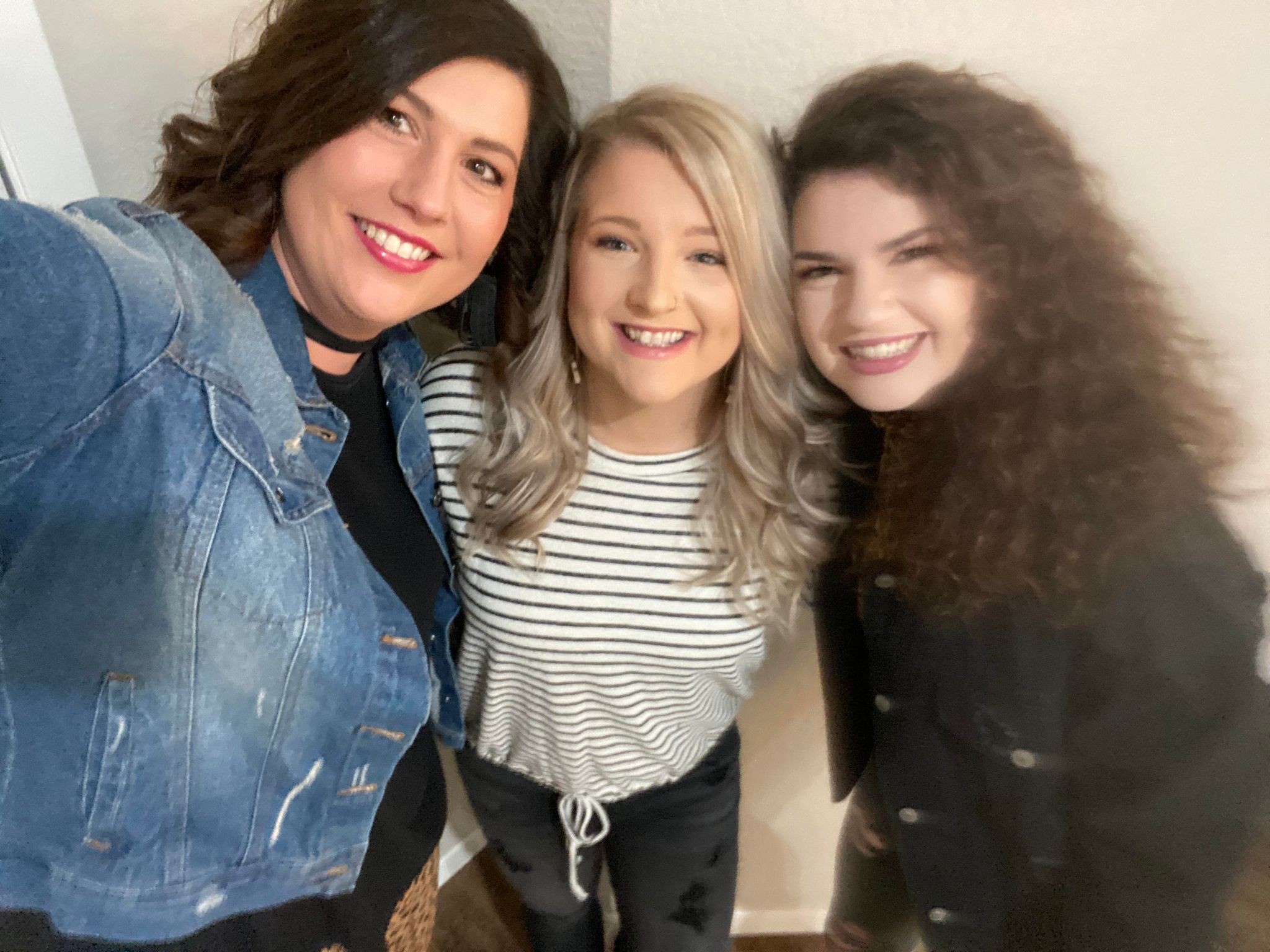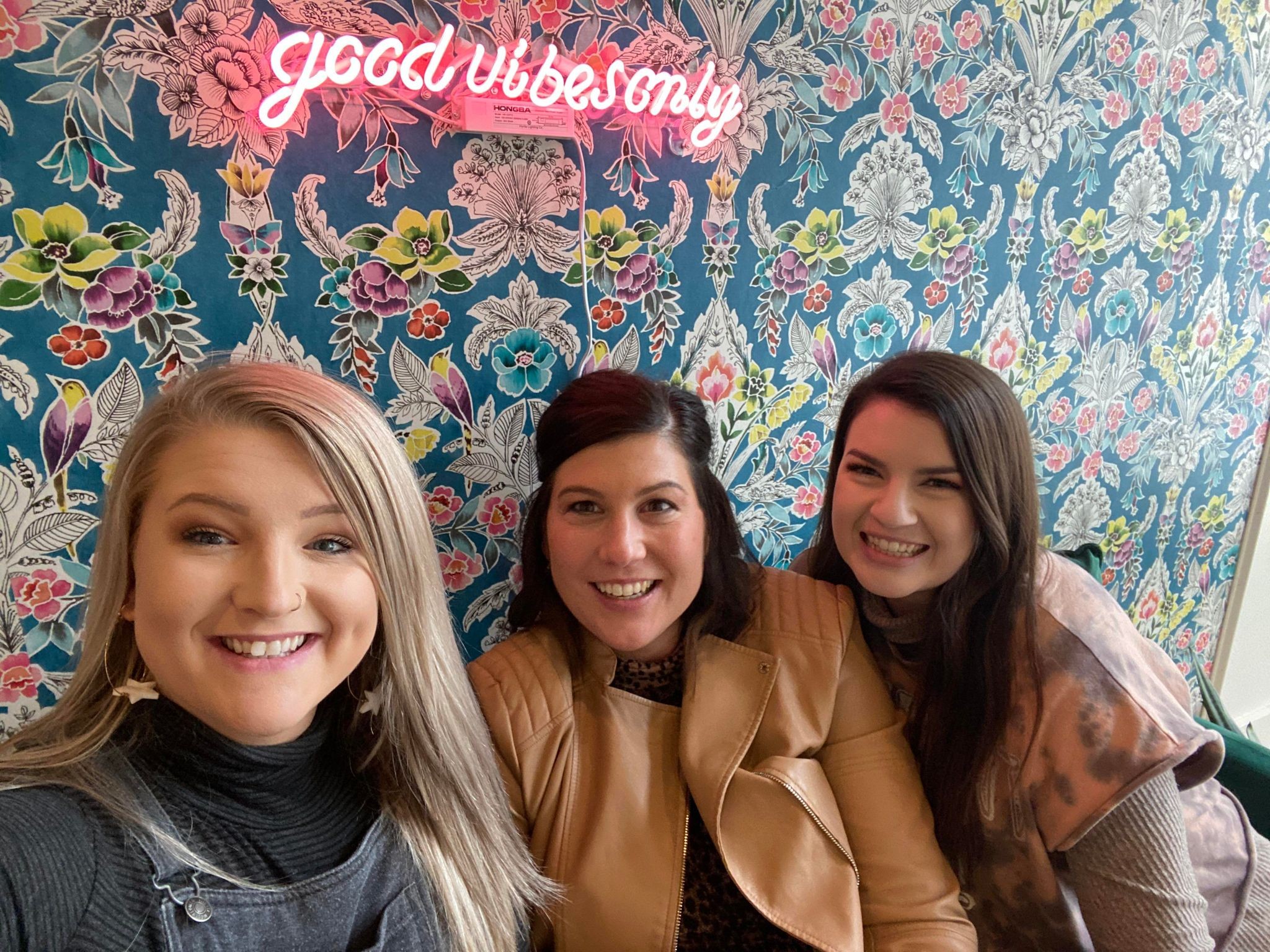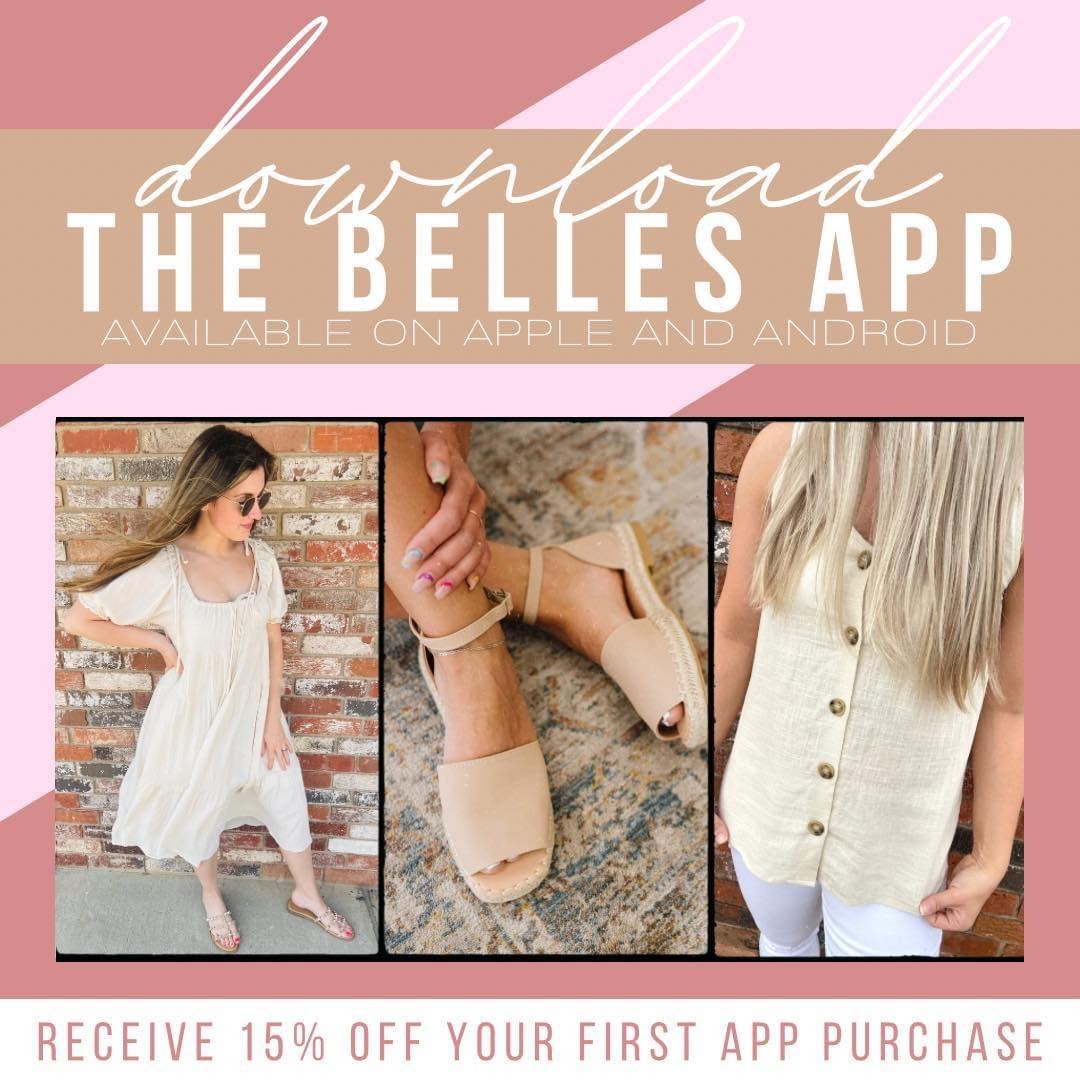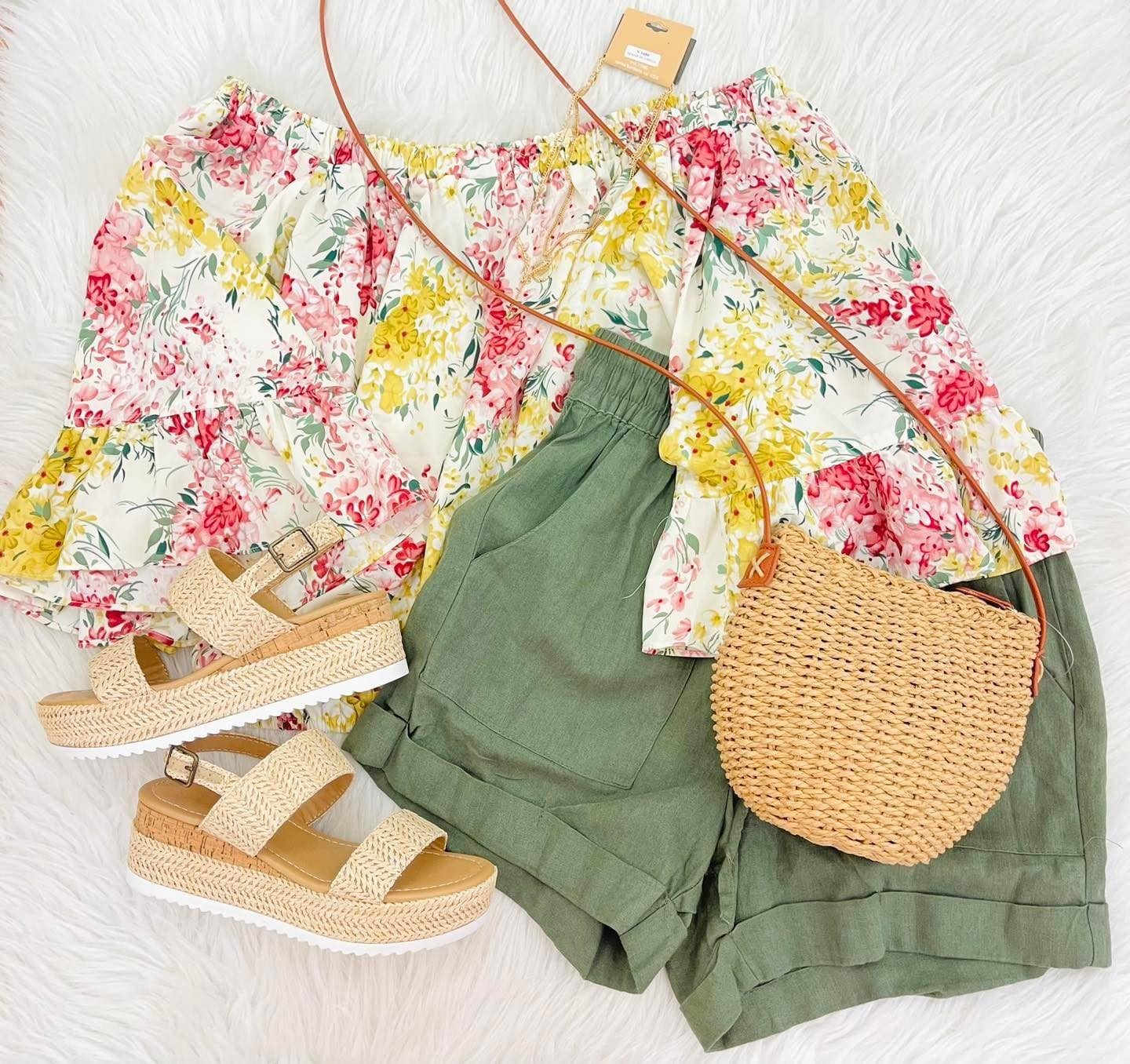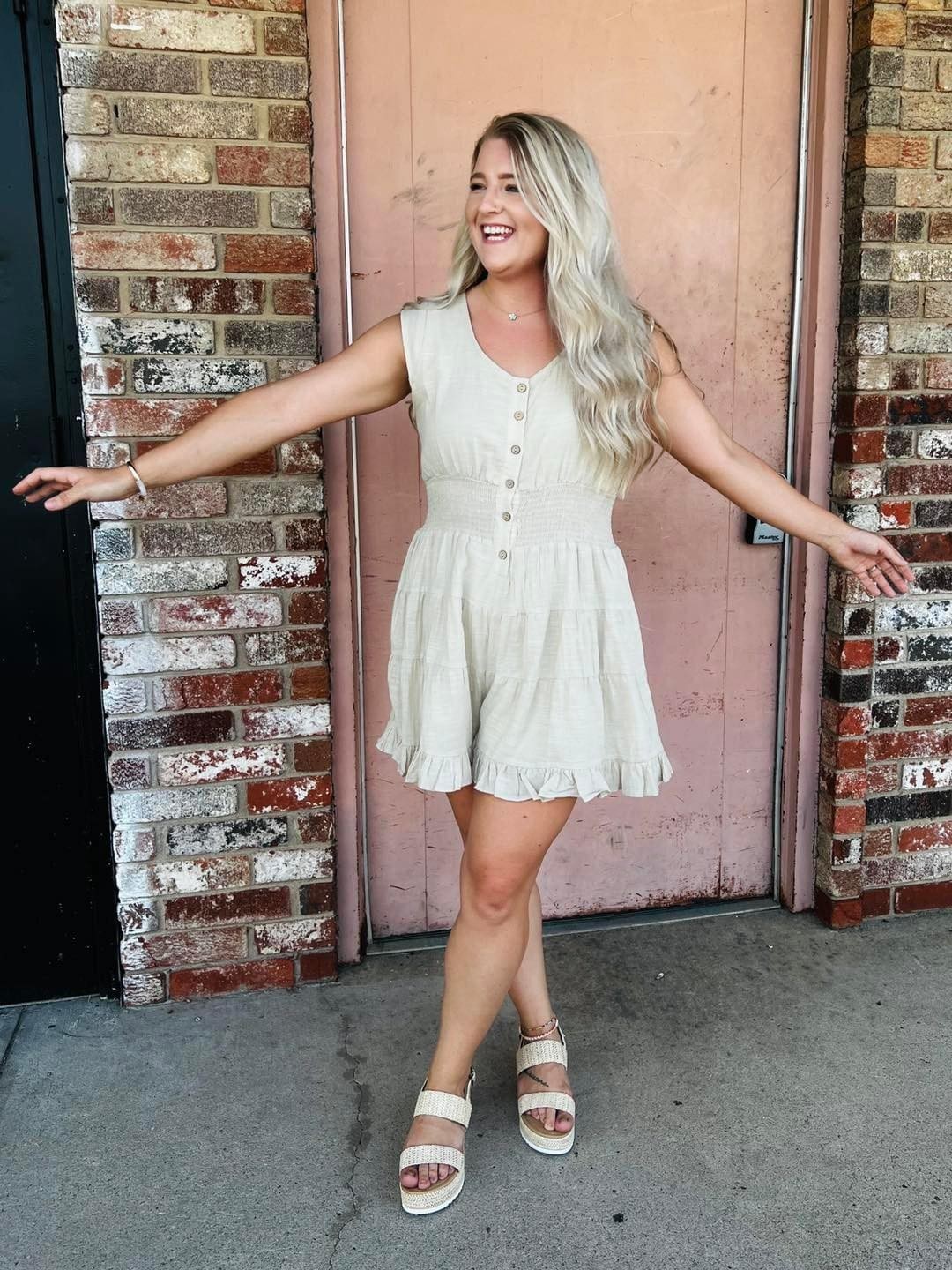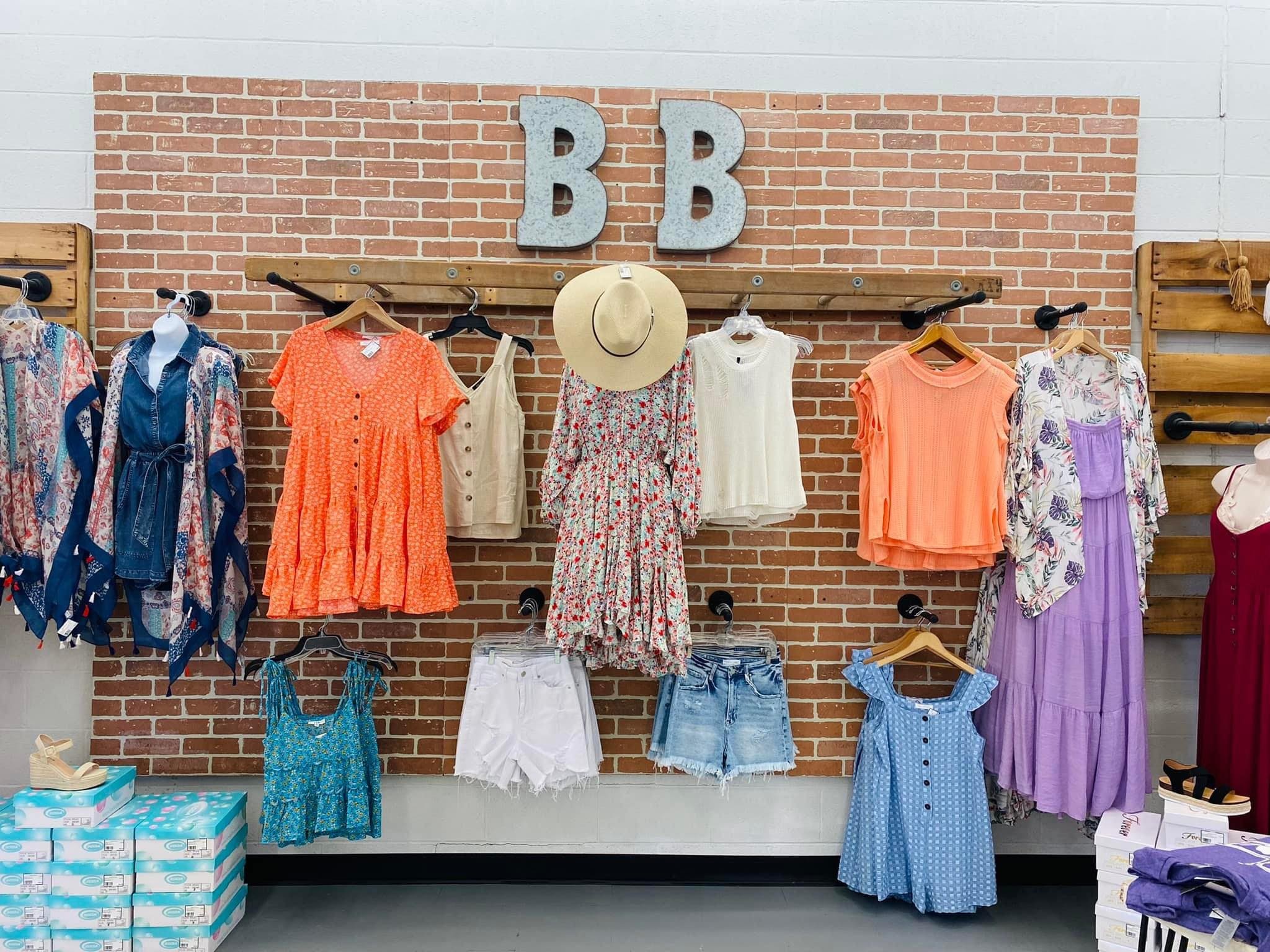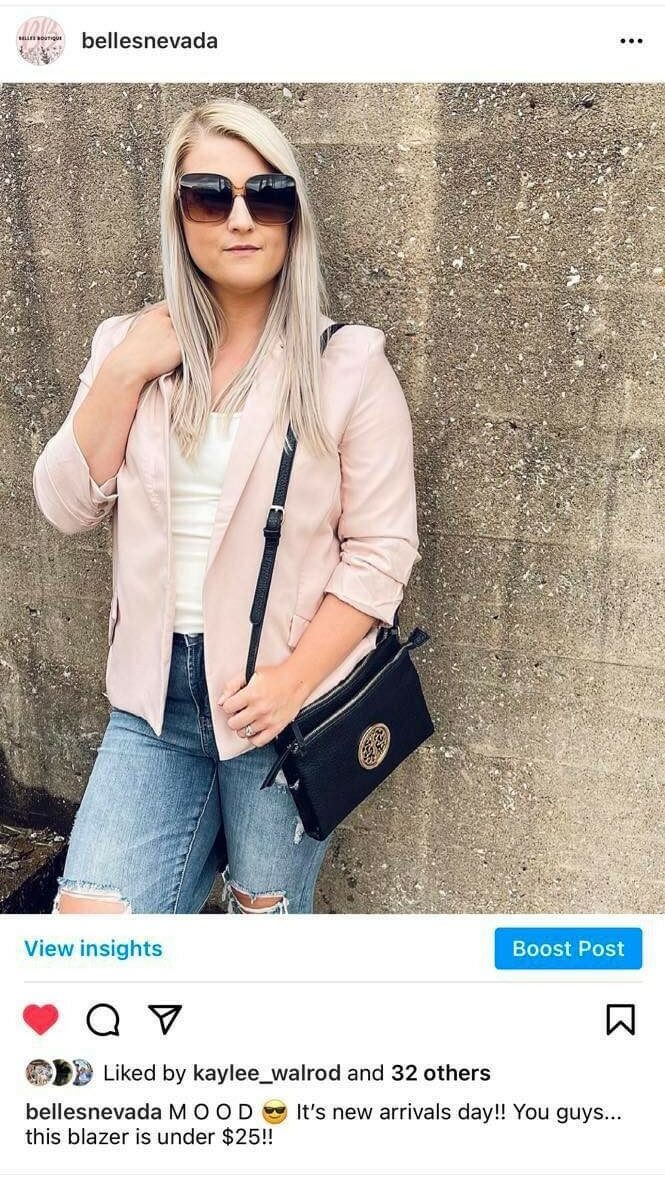 Image Credits
Belles Boutique
Suggest a Story:
 VoyageKC is built on recommendations from the community; it's how we uncover hidden gems, so if you or someone you know deserves recognition please let us know 
here.