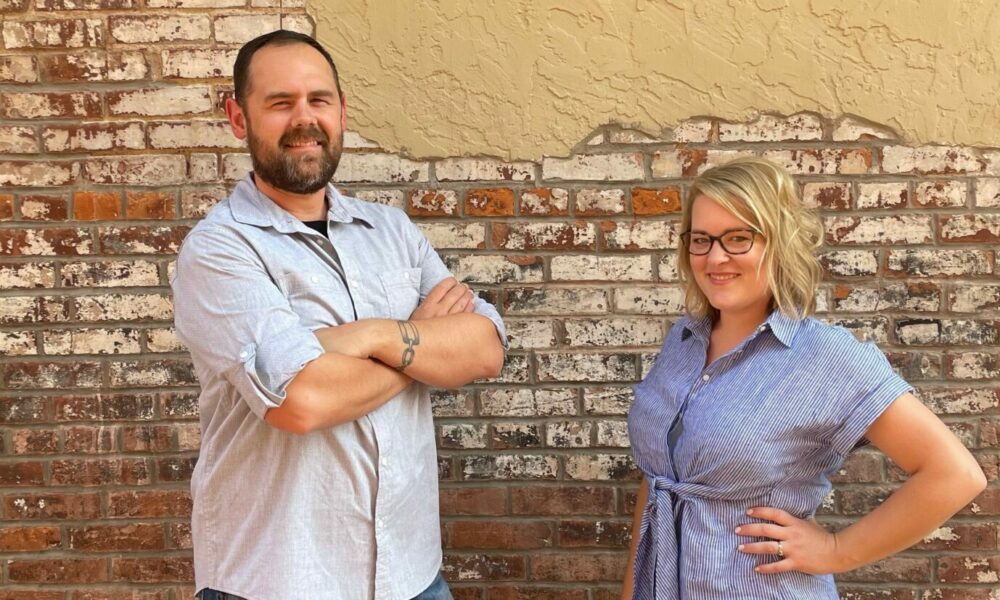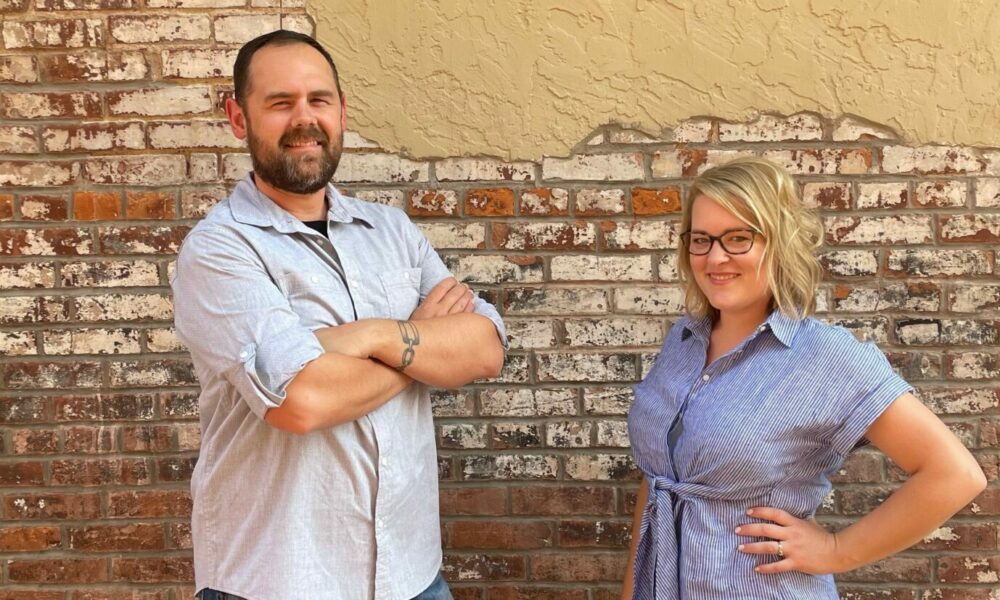 Today we'd like to introduce you to Jessica Knudsen.
Hi Jessica, so excited to have you with us today. What can you tell us about your story?
JKCC Print and Design began as JK Custom Communications. I started this business after earning my degree in Graphic Design as a freelance designer in Savannah, Georgia while my husband Bobby was in the Army and serving in Iraq and Afghanistan. That was about 2007.
We left the Army in 2011 and I continued to develop my freelance graphic design business here in Kansas along with working onto my dream of having of my own line of stationery and planners on the market. In early 2018 that reality took a major leap forward when I found out through a large number of my graphic design customers that their local printer, The UPS Store, was going out of business in Paola and they asked me to begin printing for them because they knew I was printing my designs out of my house.
We agreed to start printing for them and found a FREE Konica Minolta bizhub from an accounting firm and moved it into my dining room. We had the printing/finishing equipment in the dining room, inventory in the basement, my office in the guest room CLOSET…..it happened very fast. By the end of May 2018, we were moving into our first storefront and JK Custom Communications became JKCC Print and Design.
Business from that point to January 2020 business was doing well and we had big plans for our future. Covid-19 hadn't arrived in the U.S. yet and we had no idea what was yet come. And it showed that we, like everyone else, were not equipped to handle the strain of a pandemic. January and February are always expected to be slow and March typically picks back up, but that didn't happen. And it didn't happen in April either. We actually started making preparations to close out our store-front business permanently when July hit. We were running through our personal and business savings fast so we started preparing our house for sale, selling everything we didn't have an emotional attachment to so that we could pay our personal bills. It was going on six months of not paying ourselves just making enough to keep the doors open.
We didn't qualify for PPP or unemployment because we were a family business and we didn't have any employees. Bobby started working part-time jobs elsewhere to help make ends meet, working up to three jobs at one time. We thought JKCC Print and Design was coming to an end as I wrapped my mind around living in an RV (yes, that was our plan). We spend a lot of time in prayer, asking God to show us the direction He wanted us to go in. Every door we opened seemed to close before we could even walk through it.
At the point we thought we had no other direction, our church came up with a donation that financially got us through another month. In that time, we started receiving orders at a rate we hadn't been accustomed to. I contributed this to people getting the grants, PPP and small business loans and they were all trying to survive and stay relevant as well. So in turn it helped us!
We added a graphic designer to our team to help pick up some of the workloads within that month. This was September 2020 and it was the highest-grossing month we'd had by more than three times. Every month after that was more of the same. We pulled the house off the market, started putting our money into marketing to keep riding the growth. In January 2021, we signed a lease to relocate our business. We went from 1800 sqft to over 4,000 sqft. The previous year was a roller coaster like we'd never rode before. It was frightening, we had no idea what to do or how to do it, just that we had to keep trusting in God and follow wherever he took us.
Between September and December of 2020, we narrowed down who we were as a business and began to make decisions based on our end goal and not our goal of the day. In May of 2021, we purchased a piece of equipment that is capable of performing a relatively new printing technique called "sleeking" on top of keeping up with booklet demands, and my personal stationery line 3/2 Paper Co. that has gone wholesale.
Alright, so let's dig a little deeper into the story – has it been an easy path overall and if not, what were the challenges you've had to overcome?
No, not a smooth road. Haha.
I've never quite understood social media. It's probably my biggest downfall. I don't like to be out in front and it has certainly hurt my growth in a lot of ways because "stories sell" and I don't really like to share mine. I kind of always felt like everybody has a sad story, I have plenty of them, but I also felt like it was an excuse to not have to hold myself to an expectation and I certainly didn't want to dwell on it on social media as a "relatable story". I'm starting to look at it a bit differently, maybe it's just a way for people to feel heard and maybe that story will help somebody someday. I still struggle with knowing what to put on social media, but I'm getting better and looking at it more strategically and calculated. I guess it's the only way I can make sense of it. Knowing, loving my product, and being confident in it helps to sell the product. I just don't want to BE the product and trying to notch out my little piece of the world when all marketing tips were screaming to "market yourself as the product" or "make yourself the go to expert", I didn't want to market myself and I didn't understand that because if your business solely depends on you to survive… that's letting a lot of people down. I have back up to backup and everything is pretty automated. It's morbid, but I'm like if I die tomorrow. This baby needs to be able to keep pumping without me. Of COURSE, it would suffer a bit, but I mean it's our livelihood and it needs to survive for my family. When I had my grease fire back in 2015, our family fell apart! Nobody knew how to pay bills, nobody knew where food was (legit). Of course, I want my kids and my husband to need me, but if I died tomorrow, they know how to feed themselves and all (4) boys are becoming quite good cooks if I do say so myself, lol.
I also like things pretty planned out in my head before I say GO and I like to know what I'm doing before I start really doing it. So in a now fast-paced environment, learning to pivot and "go with the flow" (Bobby's motto) when things don't go as I had planned has been a constant learning curve for me. From becoming a mother to Army Wife days to Now. God has constantly been teaching me patience and to be ok with the pivot, lol.
Once we landed in Kansas, I started to grow my graphic design clientele and work on my own designs. When we decided to open the storefront in 2018, there were a lot of challenges that came from this decision. I mean, outside of printing with our free printer that was basically a glorified office printer and my graphic design knowledge, commercial printing was completely foreign. So we've constantly been learning and upgrading and relearning.
We carry art supplies as an extension of our "design". In February 2020, we had just invested a ton of money into the art supplies right before Covid hit and it halted ALL of our inventory. It literally took almost ten months to get any of it because of supply issues. So we had spent all this money and hadn't gotten any returns because of Covid. There was nothing we could do that hurt pretty bad. We've had a few "let's try this" and they don't work out and so, although I love Art and everything that goes with it sometimes wrong place, wrong time, or wrong market?
Between the both of us, we've done all kinds of business. Work-at-Home, Corporate, Military, Small Business Services and Brick and Mortar Retail and I can tell you a storefront is by far the hardest. We had a GREAT first 20 months in the beginning, but throw in a pandemic and literally everybody in the world being on pins and needles. Being an essential business (not really making it, but scraping by to stay open) AND dealing with emotional people. THAT WAS TOUGH! I don't deal with emotions well, I mean, it really almost did me in, lol.
But I can tell you all of the above uncomfortable moments has pushed us to grow. I truly believe without risk there is no reward. I put a lot of expectation on myself in general, but even for me if there's no risk. You don't try as hard.
If Covid taught us anything – it was to find what we really enjoy about this business and focus on that. We have goals and I actually feel like we have a purpose and it's what WE want for our family and our business. The whole FIND YOUR PURPOSE, FIND YOUR WHY – has always kind of made me shake my head (roll my eyes), BUT here I am saying – Find your purpose – find your why! It can really help you define what it is you want for your business and for yourself. I mean we are all in this – end goal – to make money and to sustain our family. We made a HUGE leap in the middle of a world pandemic to grow our business and so far, it's working out, but not how I had planned, isn't that funny. In the middle of that crisis, we found our why and our motivation again.
When I had my business at home, I made appointments when I wanted and focused on my family. With a storefront – people expect you to be on all the time. We have three boys and we don't live near family, so it's always on us and always been on us 120%. So juggling a business, homeschooling our boys and being the mom they deserve is hard. I love every minute of every bit of it, but I do get frustrated with one or the other when I can't give enough to all of them, all the time. That's something I think a lot of mom business owners struggle with. We want them to be happy and love their lives. To go for what they want and know it's in their hands to make it possible. So I hope they don't resent me someday and it teaches them to go for what they want and to love their life. Balance is hard.
My dad once said to me to "Just do it, nobody is going to do it for you. The only person that you can count on is you". I never knew how I felt about that… and although harsh, it is the truth. Excuses are just that – excuses, and nobody is going to make your dreams come true but you. So roll up your sleeves and pivot! Things might not turn out like you'd wanted or planned, but what's in front of you now? What do you want that to look like and get it!
Appreciate you sharing that. What should we know about JKCC Print and Design?
JKCC Print and Design is more than just a small-town print shop. Internally we have a couple of graphic designers on staff, including myself, a saleswoman and short to mid-range production machines for print marketing. So business cards, brochures, manuals, forms, booklets, fliers, posters, photo printing (passport size to 36″ wide). Anything paper flying around your business we can do!
Living in Paola, the majority of our customers are small businesses and they don't need 10,000 of one of anything, sometimes not even 100, and we've been able to offer our local businesses a no minimum print limit to be able to provide them the support they need while also being able to handle the bigger production jobs. We really run the gamut over here. Most of it came from working with small businesses and anytime somebody had a need, we said ok and figured out a way to do it.
That's where "Promote with JKCC" side came from. Small businesses are typically understaffed under funded and need ways to affordably market without having to spend hours looking for the best deal. We joined a group that is a collaboration of businesses to provide services to each other at a discount so that we can offer those services to our clients and at the same time not one of us has to "do it all". It's really nice and we love having the opportunity to offer more options to our clients.
One of our exciting branding projects we've done was the rebranding of the City of Paola. It's pretty cool as we begin to see the logo we created appearing on business cards, truck doors, etc. as they transition their brand. I love to see a client happy with their brand and start seeing it out in the world.
The piece we are most proud of is our line of paper products. I just love paper lol it's kind of geeky really. But 3/2 Paper Co. is a collection of my designs in an offering of stationery, desk to-do's, notebooks, day planners and bible study planners. Hopefully growing to other items as well in the near future.
We recently had our newest piece of machinery installed to assist in ramping up production, a Konica Minolta C3070 AccurioPress. It was literally installed days ago, but we also have a new piece of printing equipment that pairs with the 3070, the AccurioShine. This is relatively new technology called "sleeking", allowing us to foil and spot gloss small to medium print runs at a much more affordable rate and efficiency than current technology. We are most excited about this as we are the first company in the state of Kansas or Missouri to have this capability. It's another one of those YAY GROWTH, but EEK moments LOL It's exciting, but it's a little nerve-wrecking as well. Marketing for a new product and still learning it is uncomfortable, BUT it just has me researching and learning it at 2am to make sure I'm ready, haha.
Do you have any advice for those looking to network or find a mentor?
All of the mentors we have in business have actually started as clients. You have to be willing to ask questions of others that have been doing this longer than you have and be transparent when you don't know. One of my biggest mentors was my very first client in Paola almost ten years ago. Our businesses at first glance aren't anything alike, but business can sometimes be business, clients can be clients and we have the same obstacles with both sometimes. I really end up networking with my clients a lot. Referring each other out to help each other grow. I never look at any of my clients as one and done and they most often end up as friends.
Contact Info: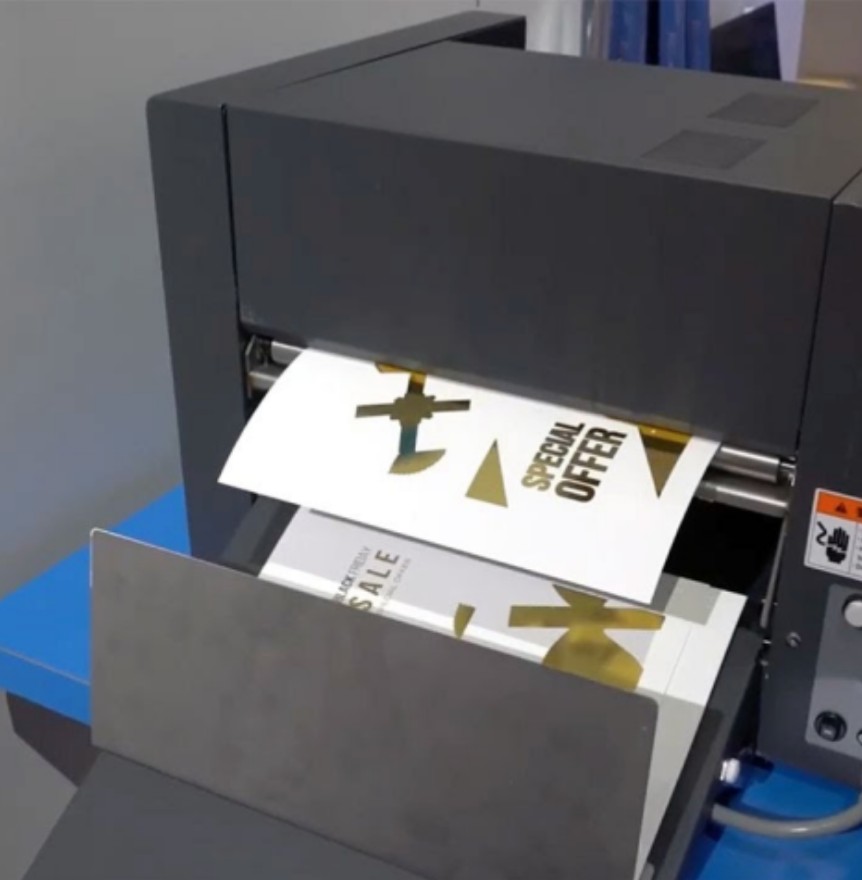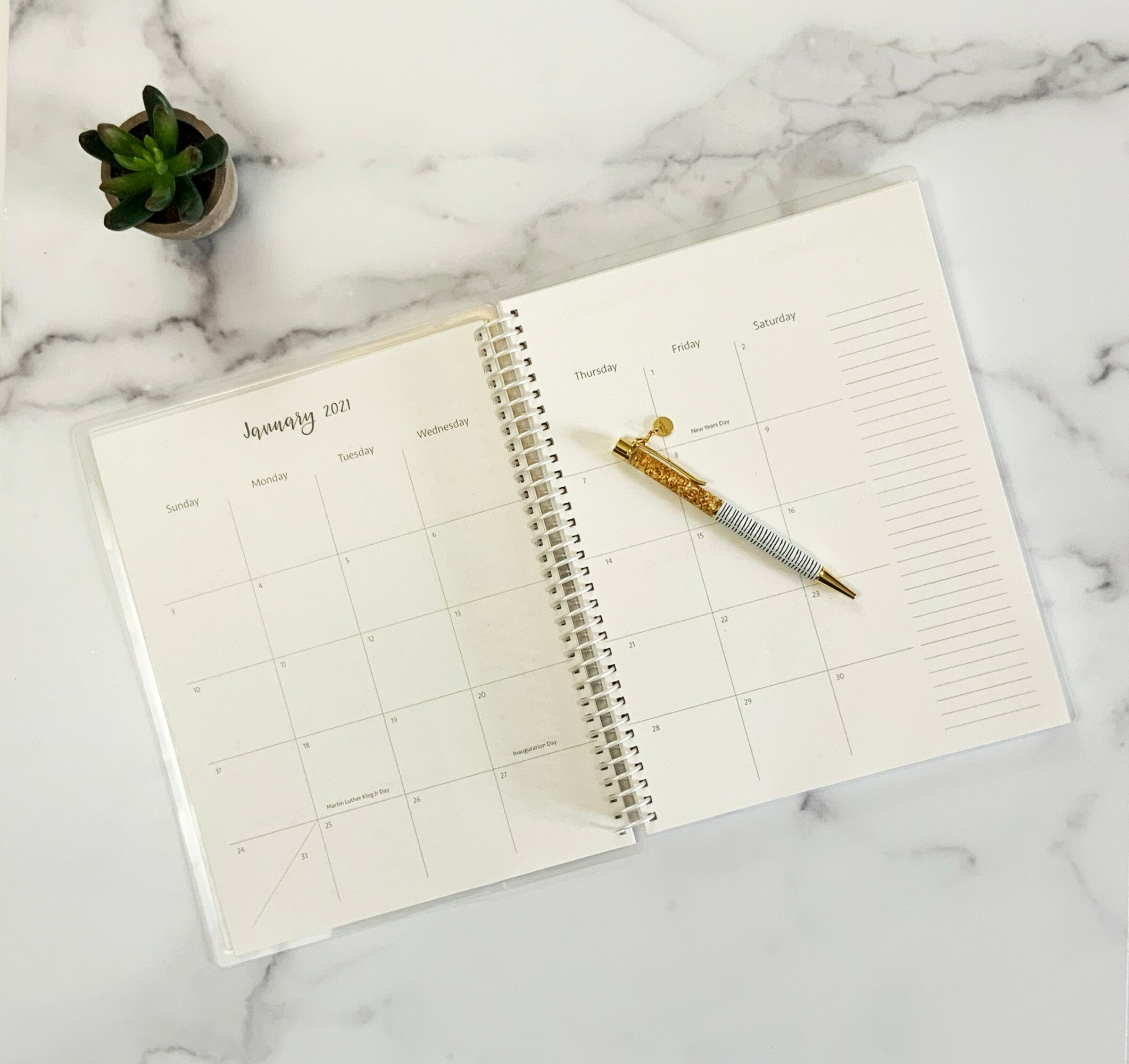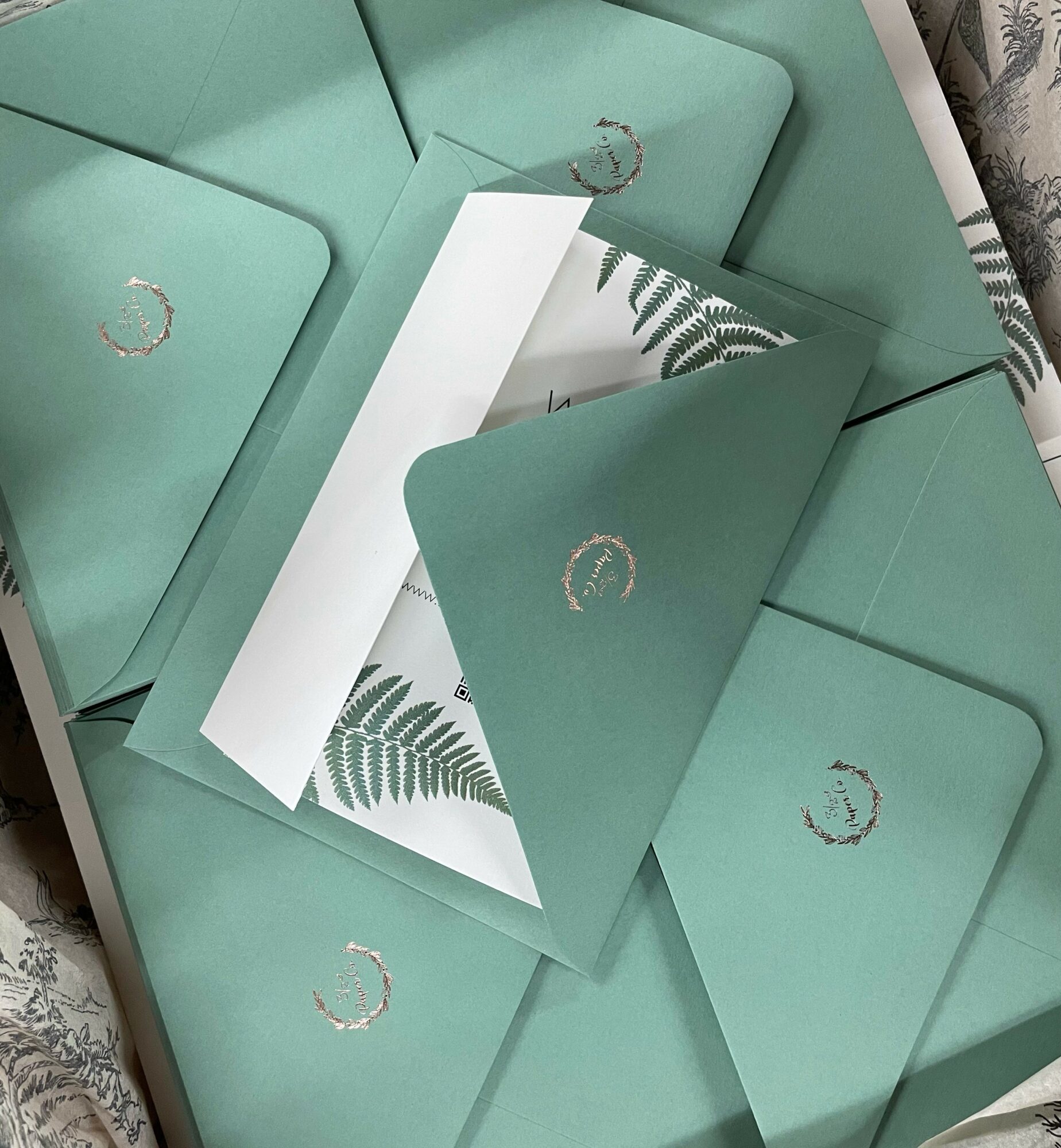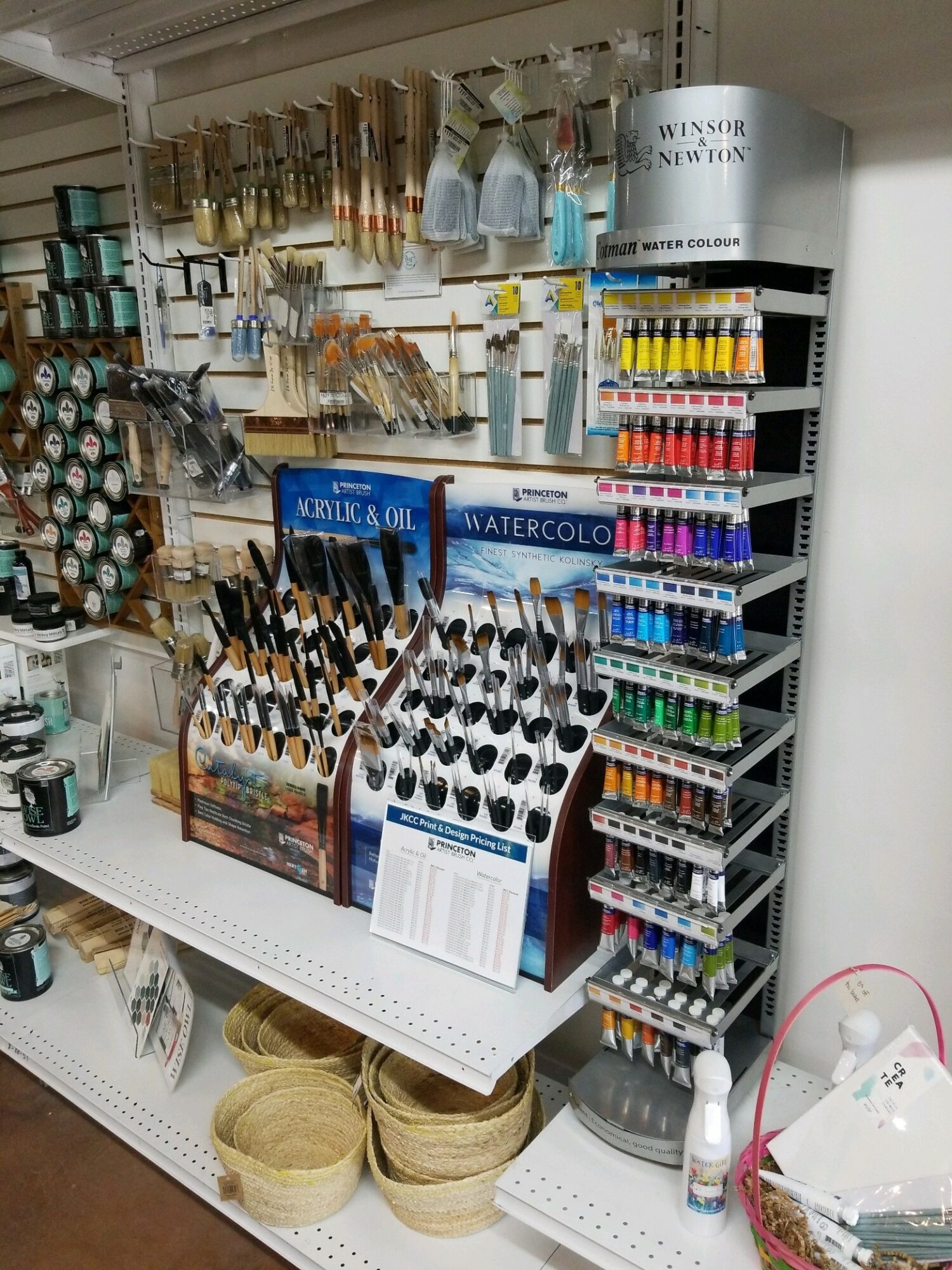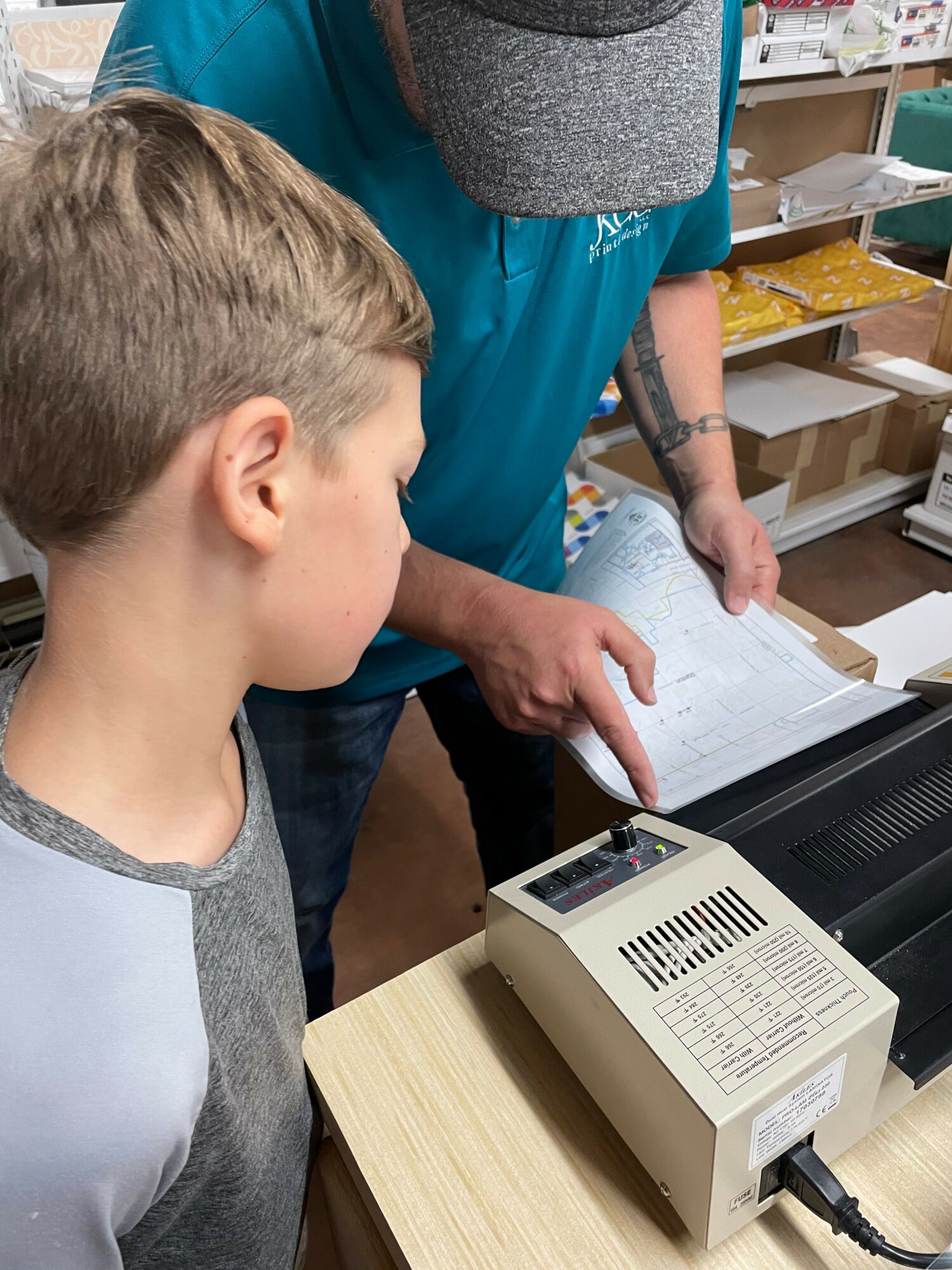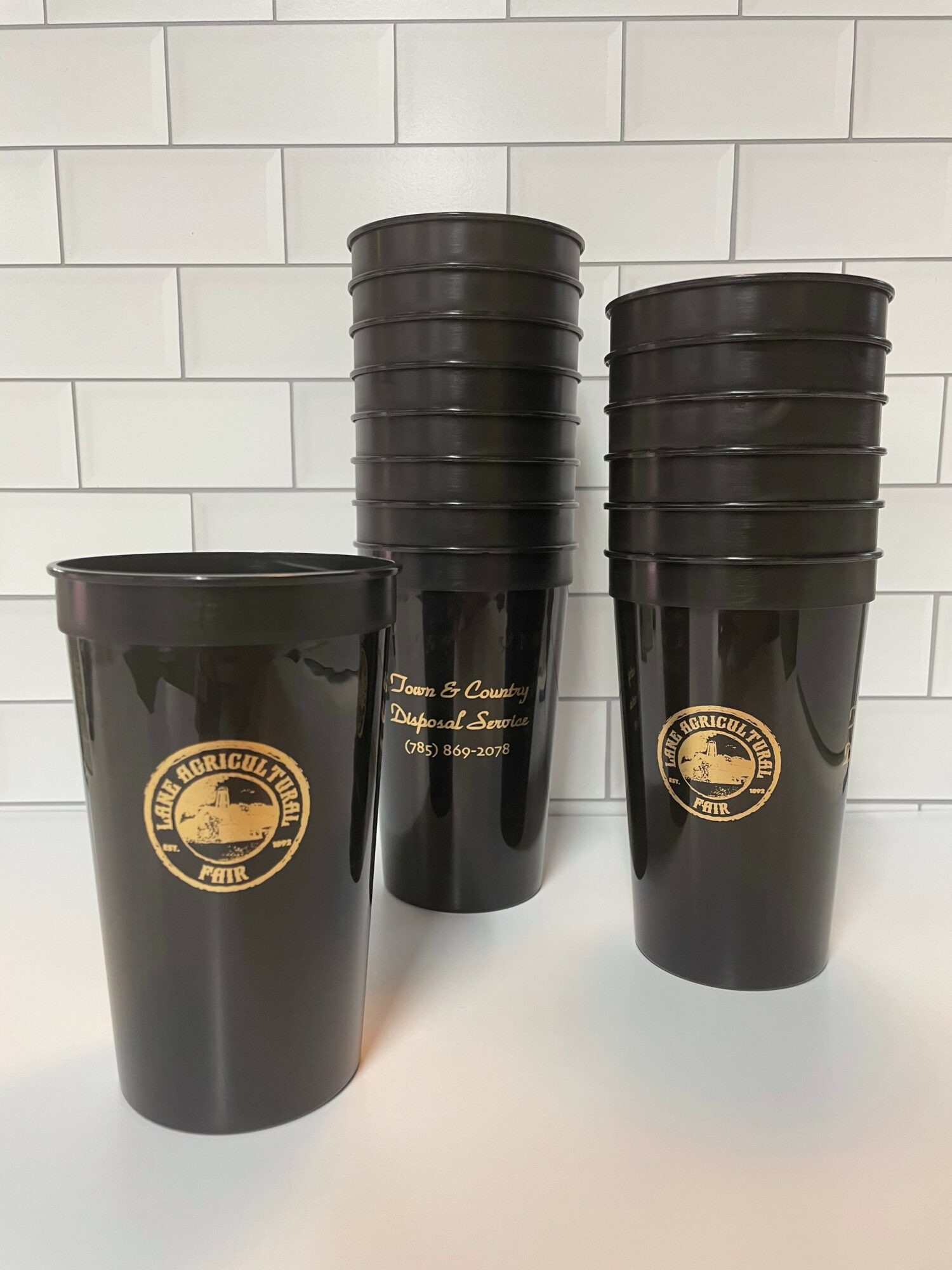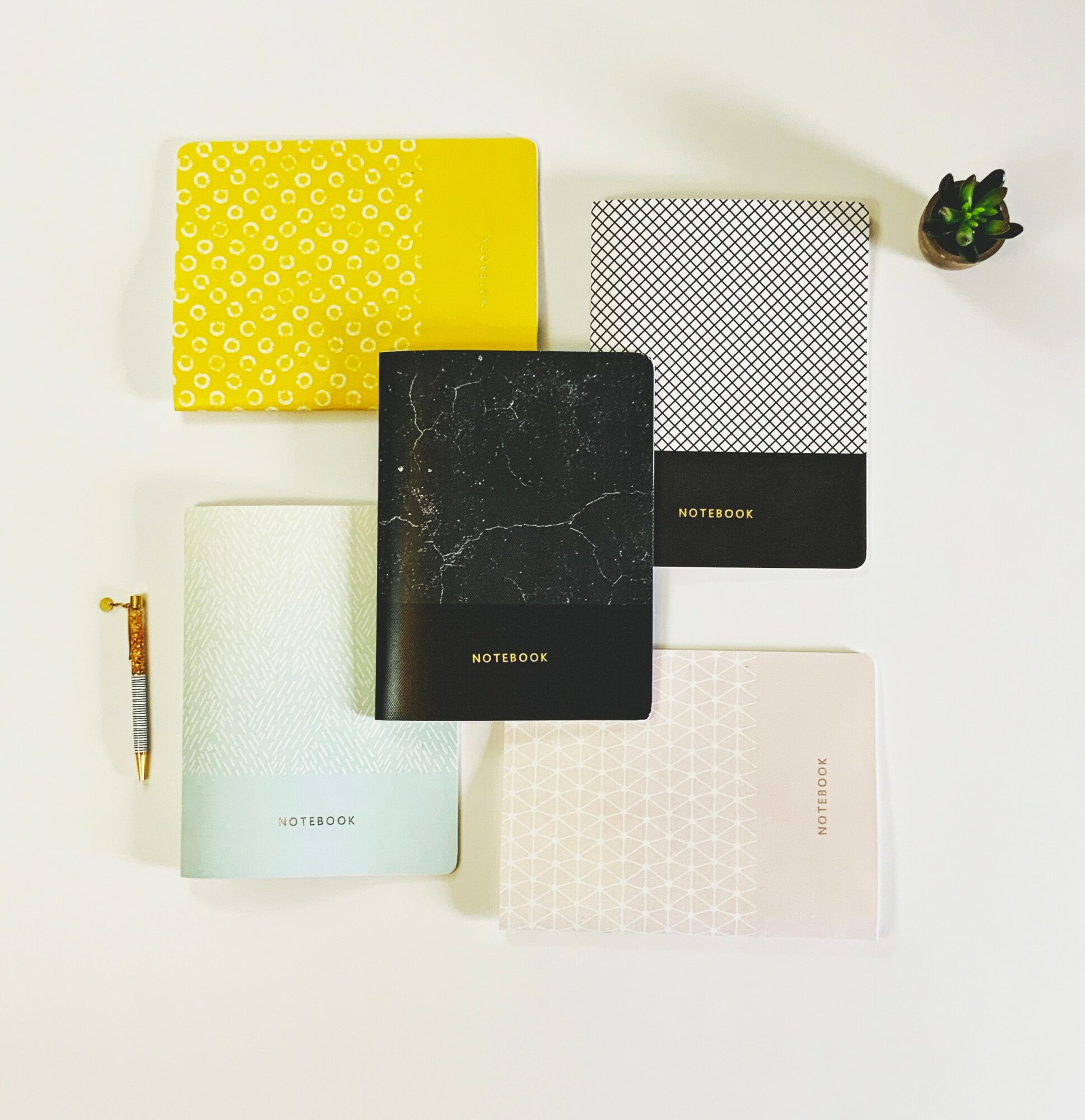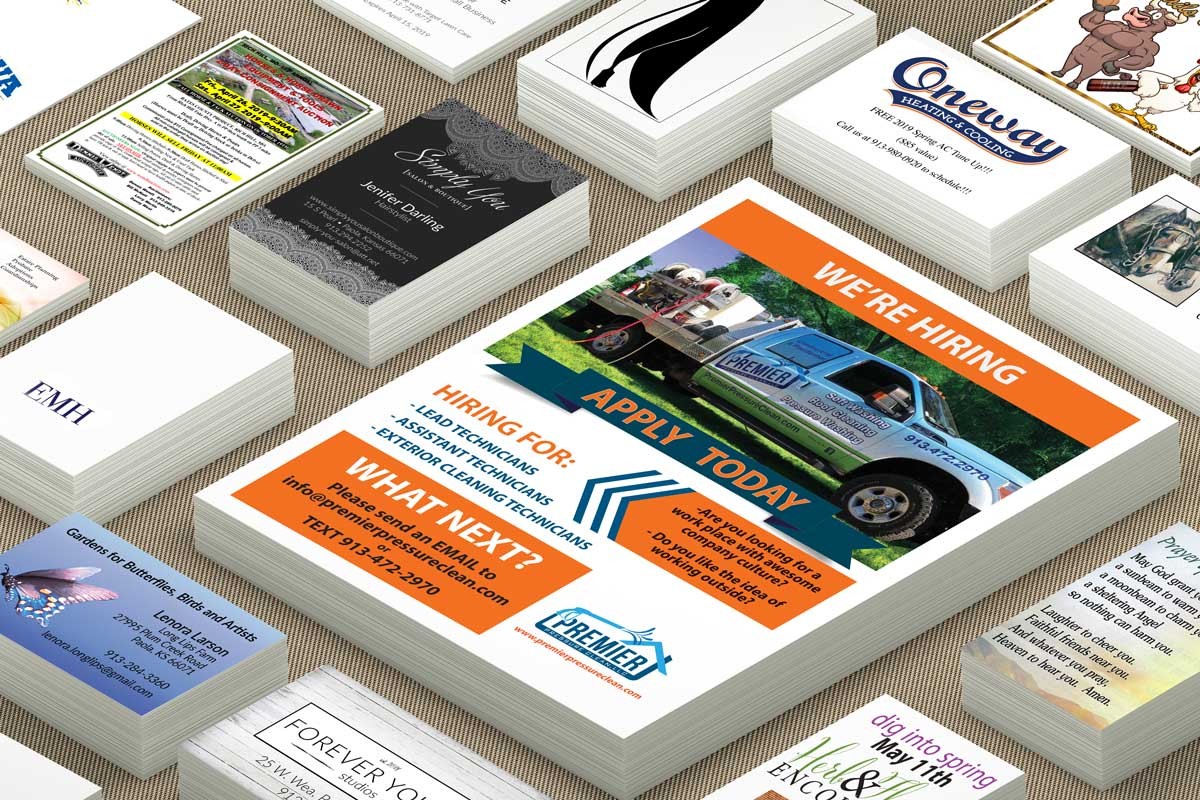 Suggest a Story:
 VoyageKC is built on recommendations from the community; it's how we uncover hidden gems, so if you or someone you know deserves recognition please let us know 
here.