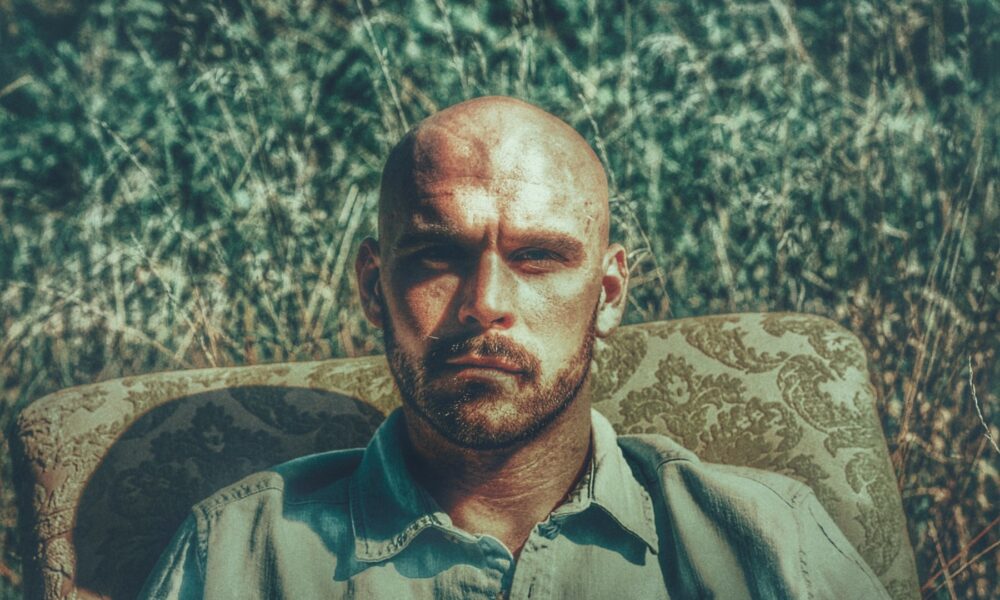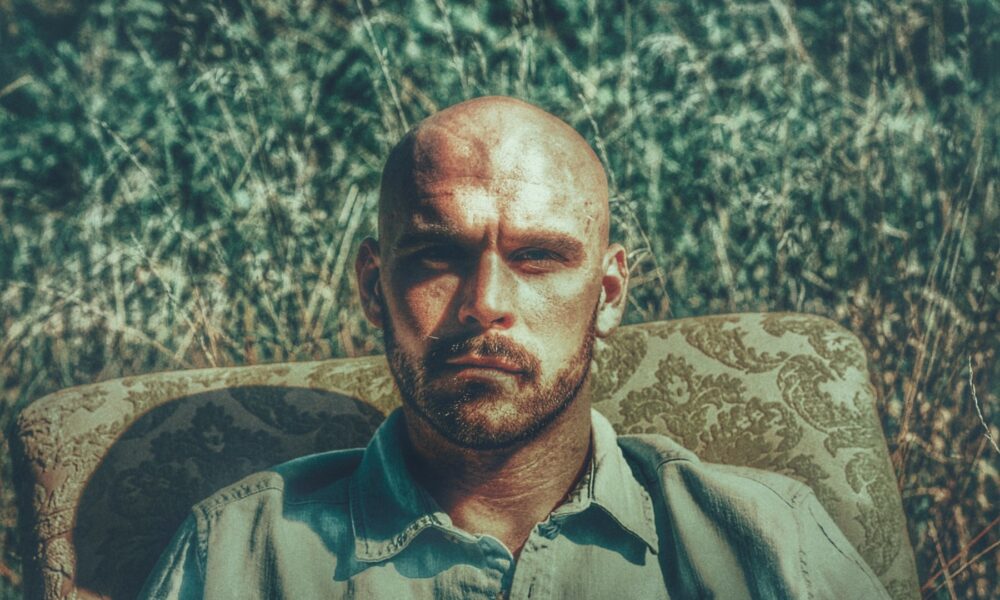 Today we'd like to introduce you to Jake Stone.
Hi Jake, it's an honor to have you on the platform. Thanks for taking the time to share your story with us – to start maybe you can share some of your backstory with our readers?
Music has been something I wanted to share with the world before I could even remember. It all started when I was in first grade and my elementary school was holding auditions for the annual school-wide talent show. I went up to my mom with an audition flyer after school one day and informed her that I wanted to be in this talent show and needed her signature in order to audition. Initially, she was confused and asked what my talent was going to be for my audition. I proceeded to tell her that I wanted to sing and play guitar performing Elvis Presley's version of "That's All Right" originally written by blues singer and guitarist Arthur Crudup. My mom being a huge Elvis Presley fanatic was very excited at my song choice and gleefully gave me her signature. Later that week, I auditioned and made it into the talent show and was the closer for the event and would be a part of that show performing different Elvis Presley tracks for the rest of my time in elementary school. Once I got to middle school, I began to take guitar lessons and enrolled in band with my instrument of choice being the Clarinet.
After one year of being in band, I had seen a lot of my close friends really enjoying choir and so the following year, I enrolled for choir as well as staying in band. My choir teacher, Mr. Raynard Brown was an instant fan of my voice and the natural musicianship I had and encouraged me to enroll in the after school show choir which of course I did. In that show choir, I had multiple solos throughout the year and was able to really discover what kind of voice I had. Mr. Brown encouraged me like no one had ever done before and groomed this natural ability that I had never really thought was a big deal. I owe so much of where I am today to Mr. Brown. I continued on to high school where the music opportunities grew even more and I began to feel more and more confident in my music ability. At this point, I focused on just enrolling in choir as well as performing in an extracurricular A Capella group along with a vocal jazz ensemble. It was in high school where I met Dr. Derrick Fox. Dr. Fox was another mentor for me who encouraged me even more than Mr. Brown that I truly had something special with my gift of music. During my junior year, my high school held auditions for the school-wide musical Sweeney Todd.
At first, I was not going to audition but was given no choice thanks to one of my lifelong friends and Dr. Fox. The reason I was unsure of putting myself out there to audition was because my heart had something else it seemed to be even more passionate about; football. I had been playing football for five years at this point and it was something that I loved more than anything else. Even music. The audition conflicted with football practice that day and so I had to have a time slot at the very end and frantically made it just in time before everyone packed up. I was not able to change in time so I held my audition in all of my football attire besides my helmet and shoulder pads. Not only did I get cast, but I got cast in the lead role of Sweeney Todd. This role ended up being a pivotal point for me in what I wanted to do for a career as I began to think about college and what I wanted to pursue for a degree. I'll never forget those four sold-out nights and what playing Sweeney Todd meant to me as a performer and singer. It was what I knew I was called to do in life. My senior year was spent beginning to write my own original music on guitar as I was beginning to have a passion for songwriting along with growing to love singing in choir as well as all the other vocal groups offered to me. I went on to pursue a degree in music at Washburn University in Topeka, Kansas where I also got recruited and played football on a scholarship.
My freshman year, I auditioned for the Opera Henry Purcell's Dido and Aeneas and was cast in the lead role of Aeneas. It was my first experience with opera, but I had an instant love for it nonetheless. The next four and a half years, I continued to study classical voice with Dr. Lee Snook as well as perform in all the operas, musicals, and choirs I could during my time there all while playing football for the Washburn Ichabods and finish up my bachelor's degree in Vocal Performance. During the fall camp of my redshirt junior year, I began to develop a back injury. It was a mystery what the cause of the injury was so the training staff sent me somewhere else to get some tests done. The X-rays showed that I had a couple of mild degenerative discs in my lower back that were most likely the cause of the injury along with one of my legs being longer than the other and throwing my hips all out of alignment. I had a few options but this proved to be a turning point as it was time to make the decision to hang up the football pads and focus solely on music. It was around this time that I decided that I wanted to pursue a Master's degree in music and continue my classical voice studies. I must have turned in ten different applications to various conservatories and universities across the country. I got accepted and invited to audition at most of the places I applied for and narrowed my list down to five where I would travel to audition for their music program. I went on to choose the University of Missouri to continue my studies.
Due to football, I was a semester behind in graduating within four years so I was not able to graduate until the winter of 2015. It was in that same winter that I moved back home to Saint Louis before I would go off to Mizzou in the fall of 2016. I was invited by a good friend of mine to perform and collaborate at a local venue in Saint Louis. We performed our own original song together while I was able to play a separate original song of my own. Another bar owner was in attendance that evening and reached out to me to perform a set at his establishment. At this point, I thought it would be a good idea to continue this trend and call up many different bars and restaurants in the area that had live music and attempt to book myself. My spring and summer proceeded to become full with performances at various locations where I was able to perform covers of my favorite songs as well as my own originals that I had been writing over the years. In the fall of 2016, I moved to Columbia to pursue my master's degree and was given a graduate assistantship position in the vocal and opera department. One of my requirements was to give vocal lessons to non-degree seeking undergrads, something of which I had only done a few times beforehand. Those first few lessons were extremely nerve-racking, but I grew to fall in love with teaching voice as I found myself in the same role of the teachers that had inspired and motivated me all those years leading up to this moment. Not only that, I was able to learn more about my own voice and music in general by teaching and learning more and more about the instrument of the voice. After two years of teaching and performing, I graduated with my Masters in Vocal Performance at Mizzou and went on to move to Kansas City. I have been living in Kansas City for almost three years now and perform at various different venues as well as teach voice and guitar lessons out of my own private studio.
We all face challenges, but looking back would you describe it as a relatively smooth road?
I used to be bullied a lot for my weight which has caused a lot of overall confidence issues for me growing up and even still today. I've had to conquer a lot of internal demons and critics in order to convince myself that I am good enough and that I truly have a gift worth sharing with the world. As said before, that mysterious back injury I sustained was a very difficult moment to process, as well. I held a lot of my identity within the game of football and the sport was something that allowed me to overcome this critical view I had of myself and my body overall so when that game was over for me, it was very tough to push through. Another random struggle for me was one time I performed a solo in front of my entire school in 7th grade, but it was originally meant to be a group of us singing it. When the time came for everyone to step up to the mic, I was the only one who came forward. I proceeded to grab the mic and sing the solo and felt like I sang really well! Afterwards a lot of my classmates made fun of me because it looked as though I had the entire mic in my mouth and would go on to say it looked like I was eating the microphone. This was very tough for me to overcome as I already had issues with my weight and what I believed to be a quality solo performance turned into this subject material for more mockery. Throughout the years, I've constantly battled with the thought of not being good enough and being worthy of my singing and music abilities.
Appreciate you sharing that. What else should we know about what you do?
I sing and play guitar at restaurants, bars, venues, private events, wedding festivities as well as teach music. I am currently a one piece band with a self-built suitcase kick drum, a set of various effect pedals, and a looper pedalboard. I specialize in my various different genres of music I'm able to sing as well as my holistic approach to teaching voice lessons. I am most proud of the music I have been writing recently and the sound I've been cultivating more and more. I'm also very proud of my degrees and the journey I've been on to get to this point with performing and teaching music. I believe my background of being an athlete along with keeping a full schedule with majoring in music set me apart from others and the lessons I've learned from both of those passions in my life. Today I think my loops and my kick drum are different from most other artists along with the music I choose to cover and write. I also put a lot of work into various thematic and personalized material when coming up with setlists for different events.
Are there any important lessons you've learned that you can share with us?
One of the most important lessons I've learned is that it is okay to fail and learn how to be okay with that failure. I've also learned the art of not letting other's opinions of you dictate your worth as musician or as a human being in general. There is ALWAYS going to be someone who doesn't like your sound, your song choice, your style, etc. and that that does not make you any less of a person or musician in my case. It doesn't take away from my talent or the magic that I possess when I'm performing on stage. There is still an immense amount of magic and purpose in the artistic choices I make and continue to share with others. I have also learned the ability to have a short memory. I simply have to do what I need to do in order to prepare, do my best, and let the rest go.
Pricing:
Restaurant/bar sets: $60/hr
Voice and guitar lessons: $30 per half hour and $50 per hour
Wedding events: $125/hour depending on what part of the wedding
Private events/house shows: $70/hr
Contact Info:
Email: jakestonemusic1@gmail.com
Instagram: jakestonemusic
Facebook: StoneMusic93
Twitter: JakeStoneMusic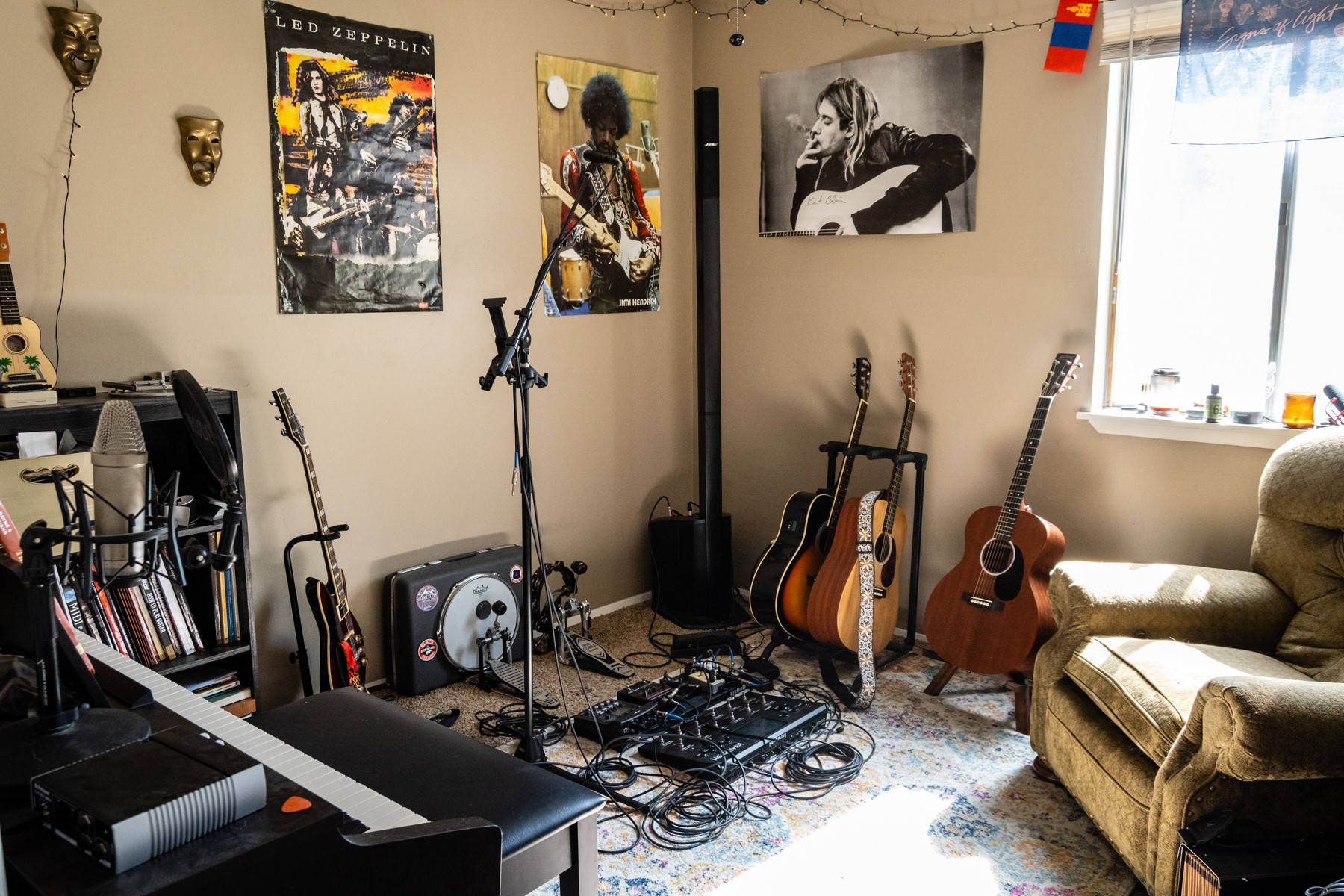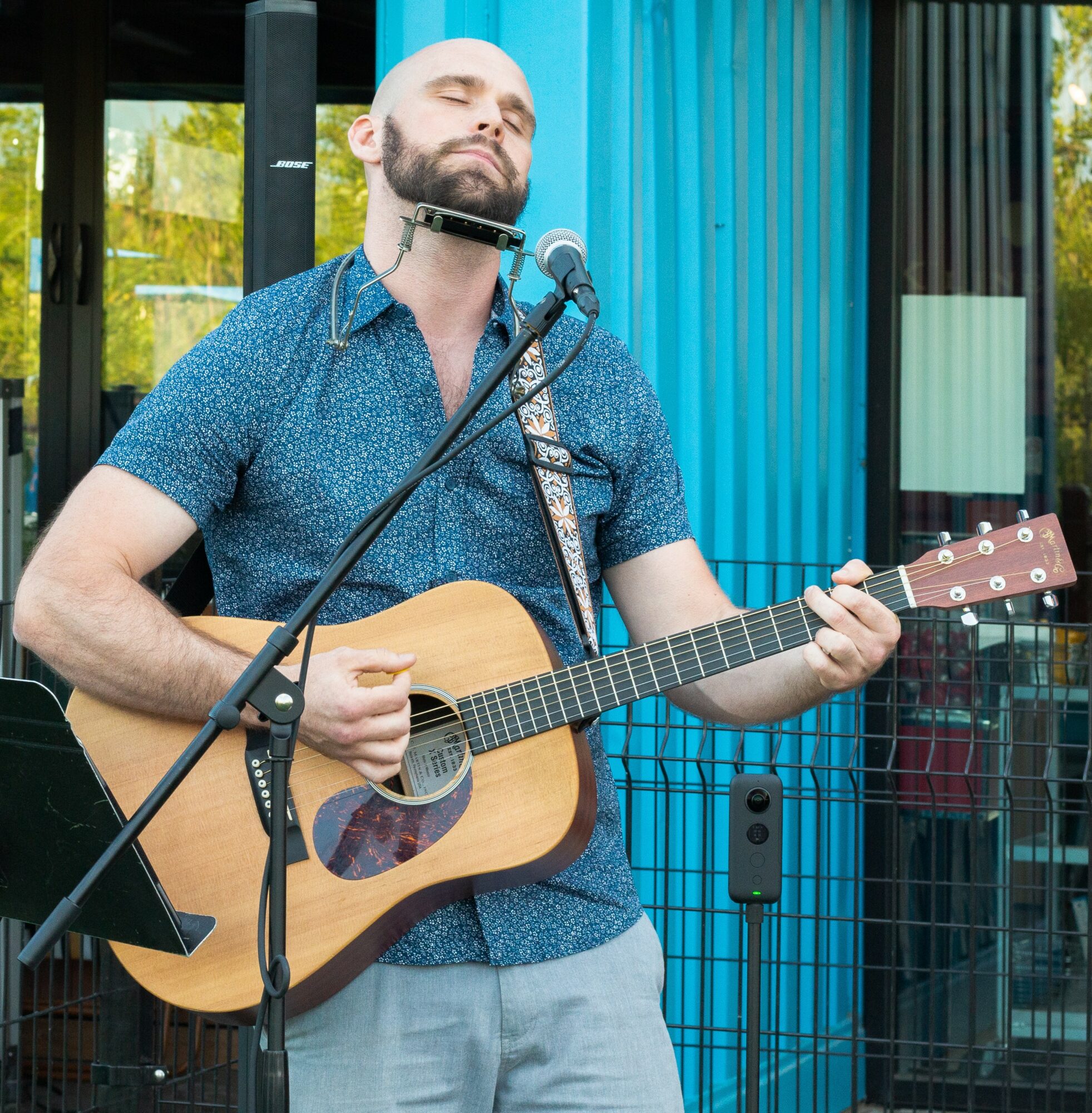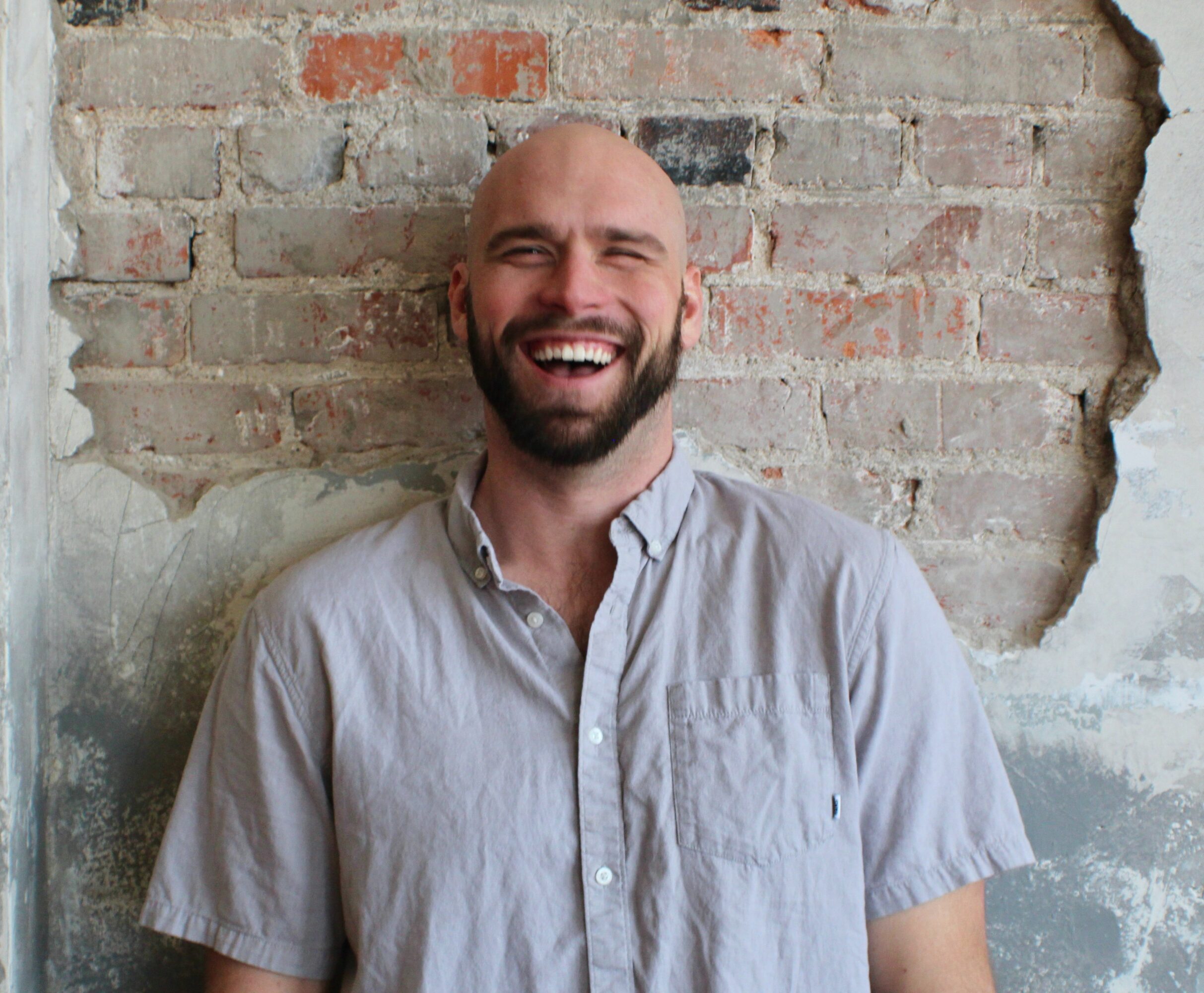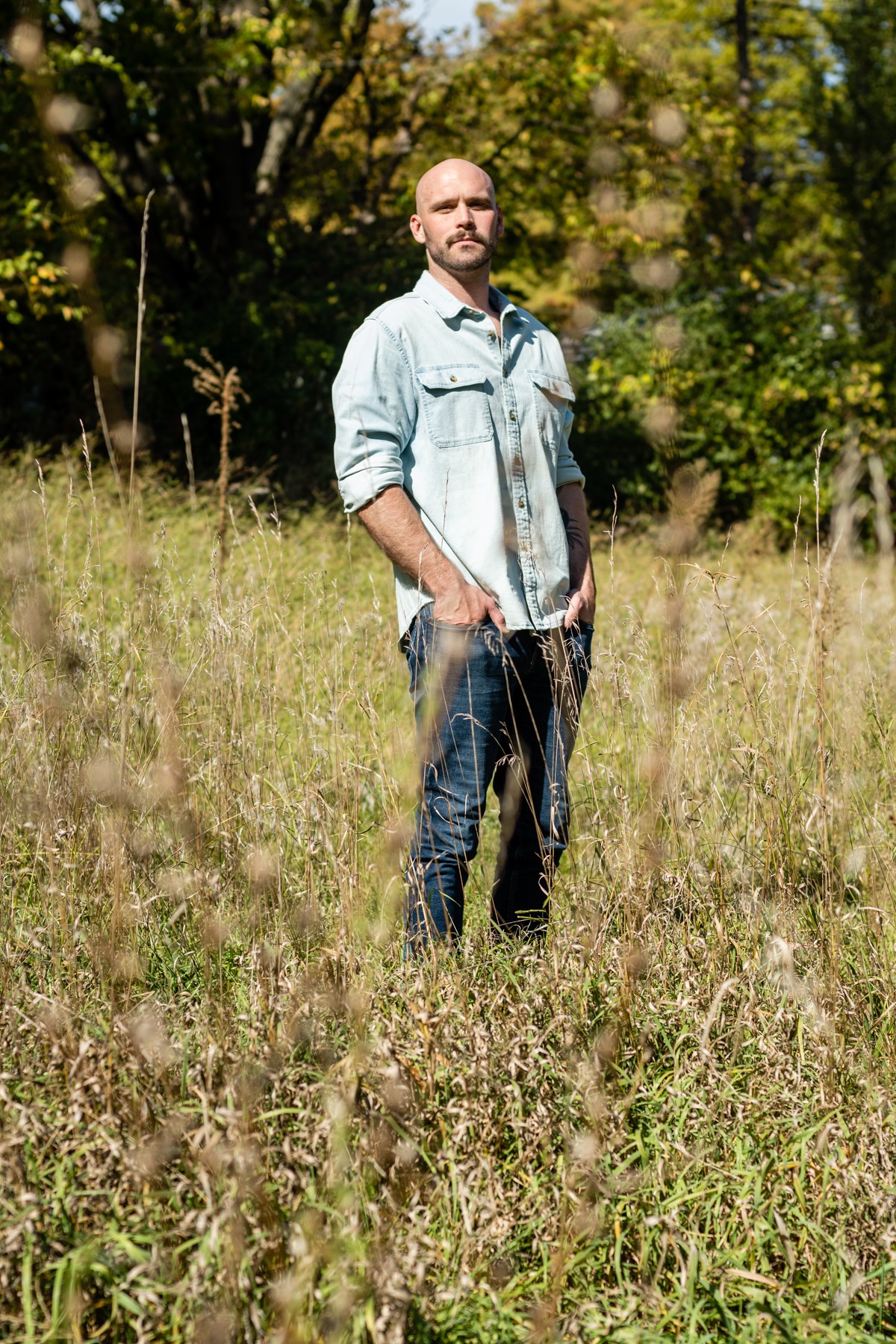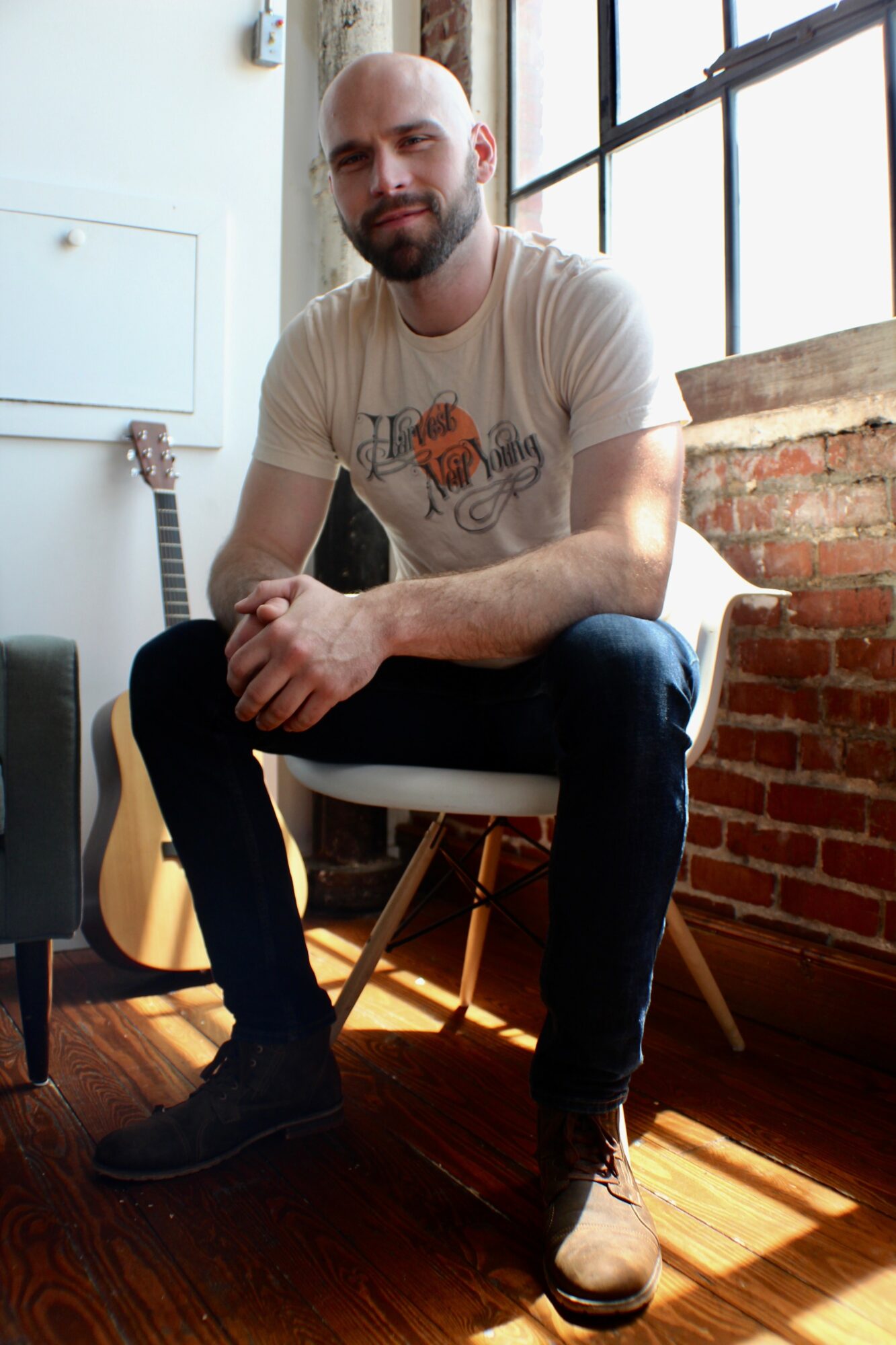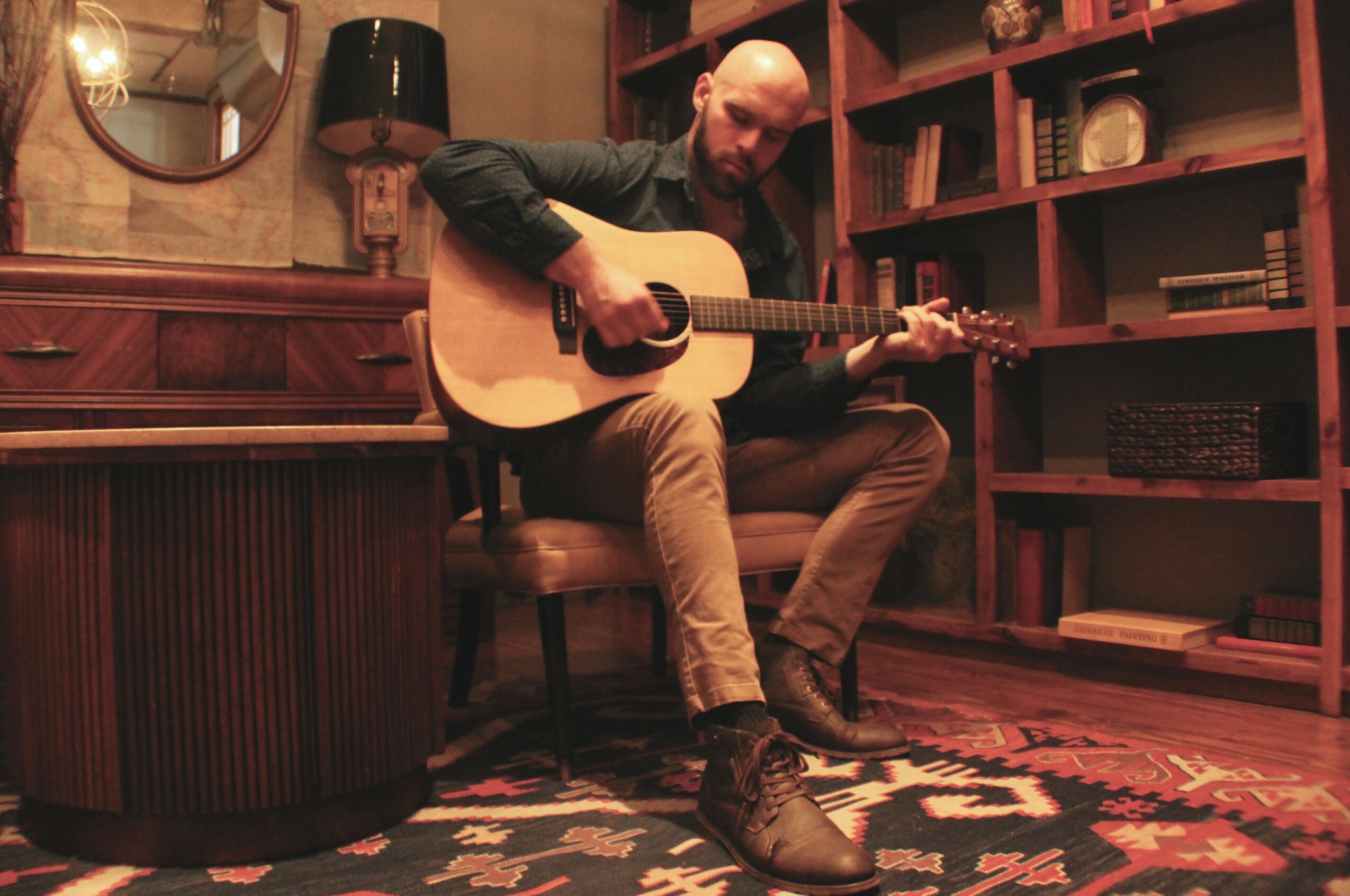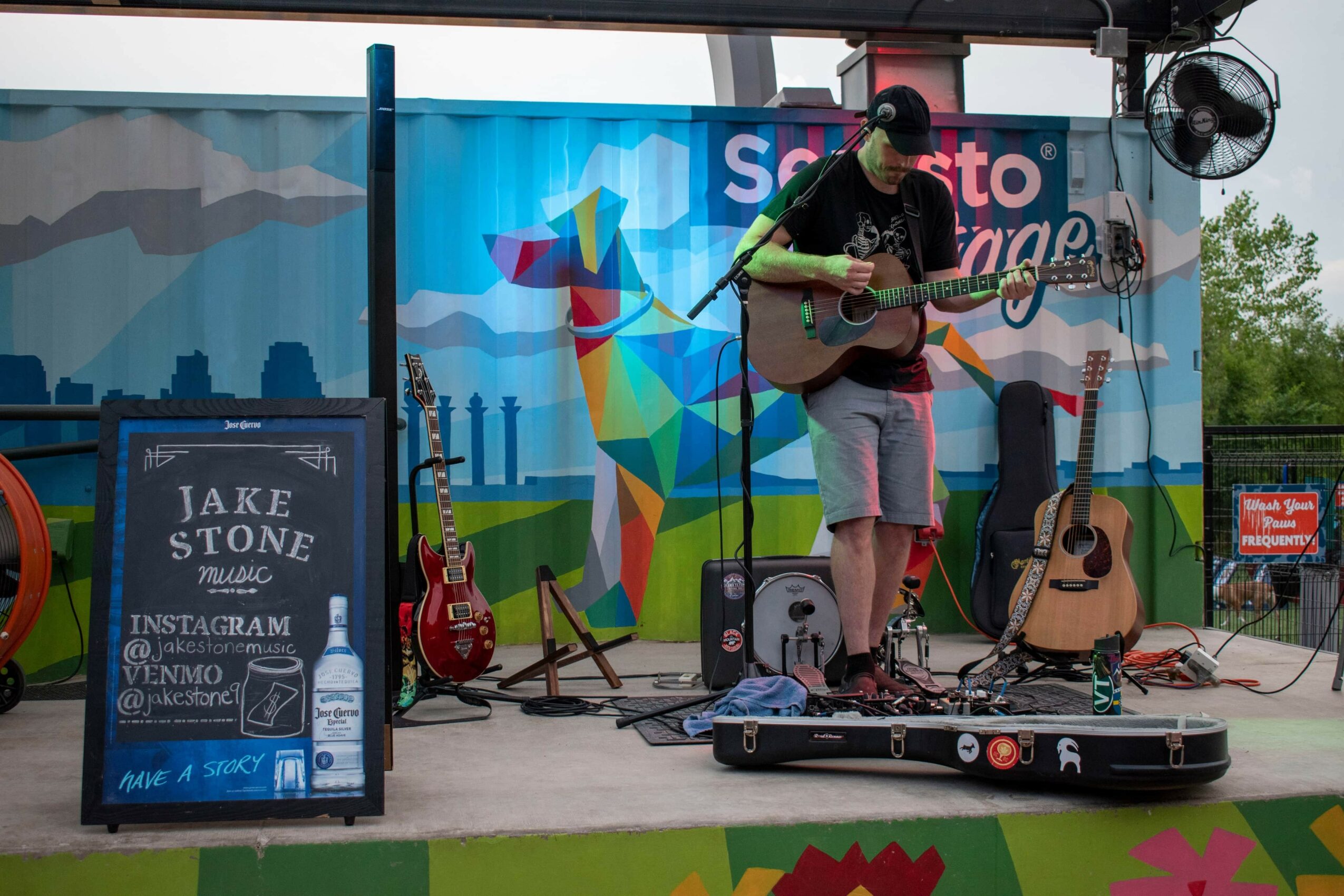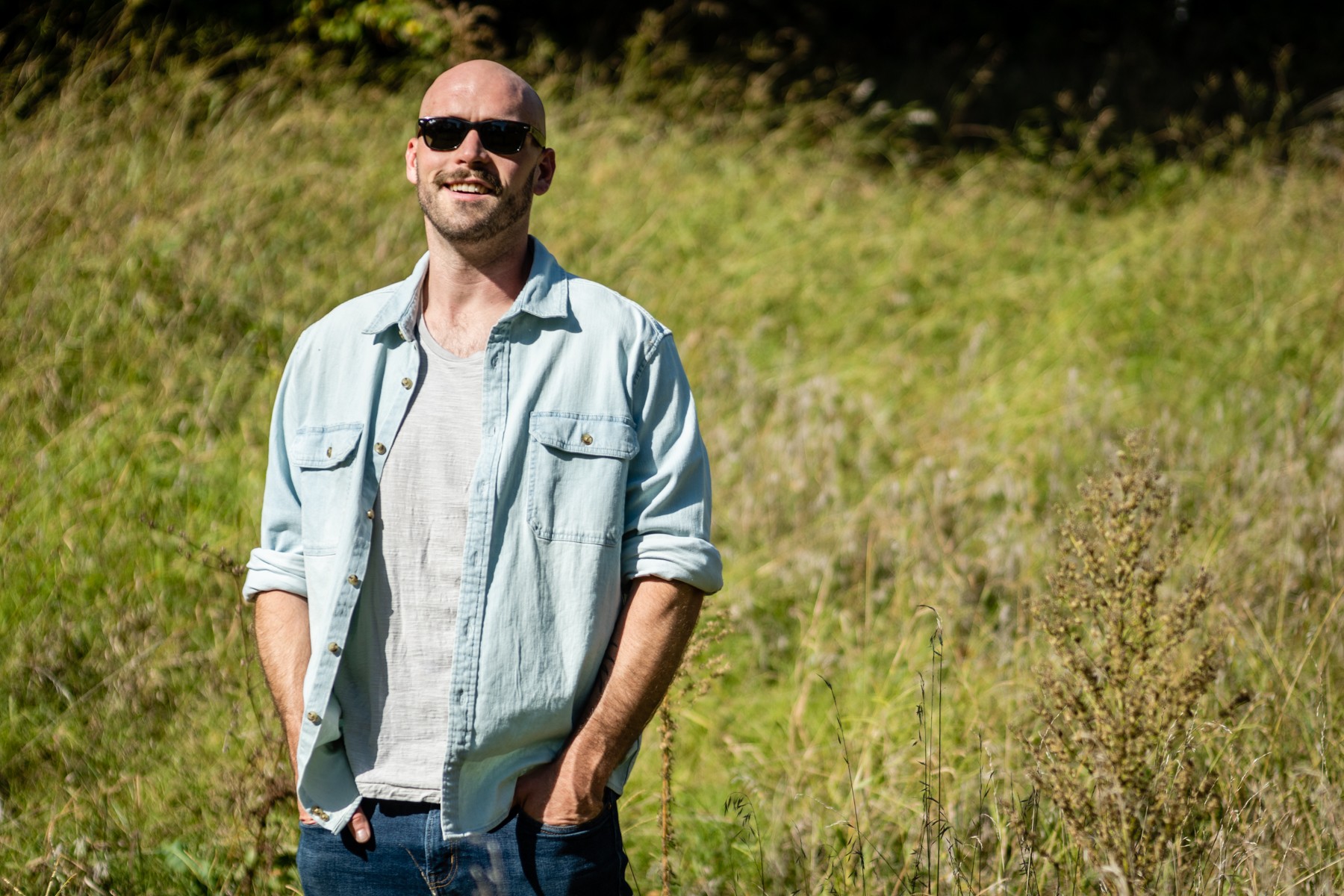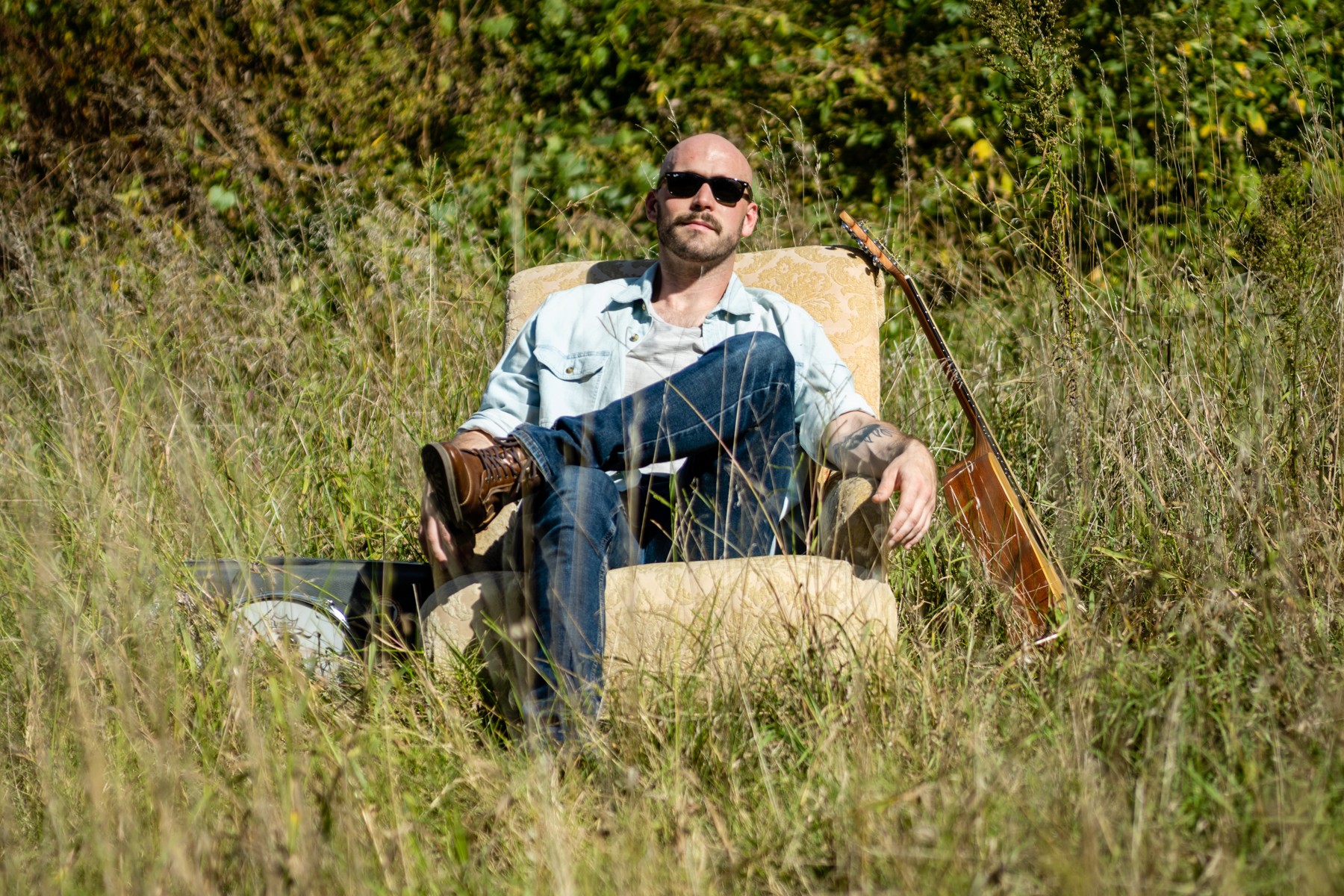 Image Credits
Keith Kennedy Madison Noordhoek
Suggest a Story:
 VoyageKC is built on recommendations from the community; it's how we uncover hidden gems, so if you or someone you know deserves recognition please let us know 
here.