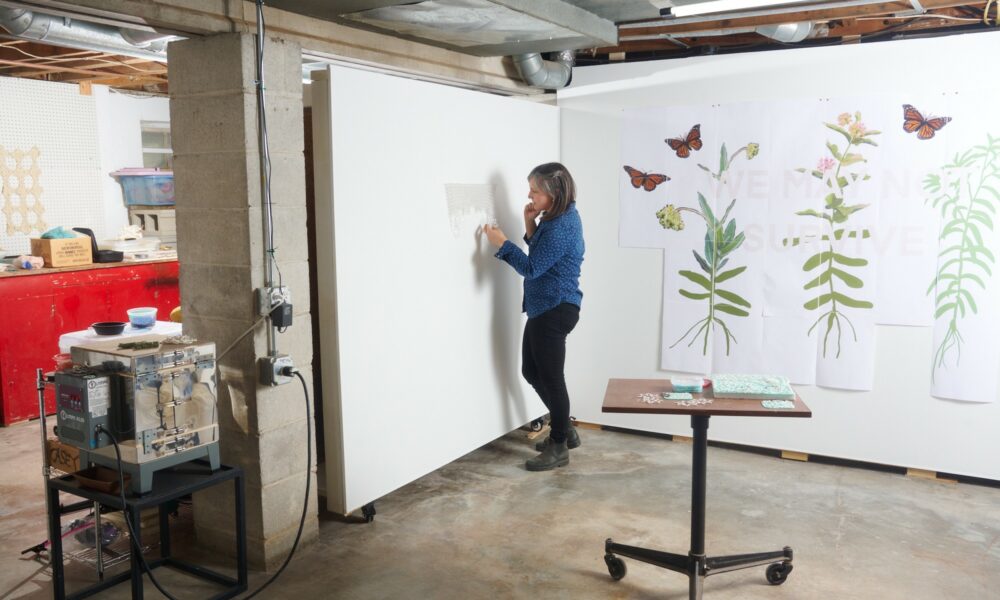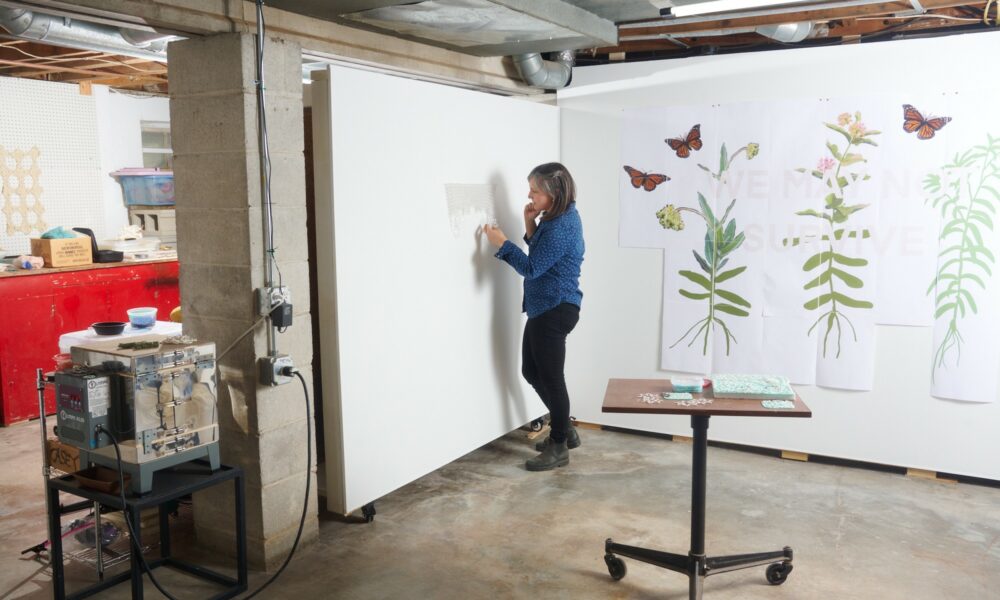 Today we'd like to introduce you to Casey Whittier.
Hi Casey, thanks for sharing your story with us. To start, maybe you can tell our readers some of your backstory.
I grew up in Maine and had every intention of pursuing a career in the sciences – environmental science and marine biology were particularly captivating to me. My father worked for the Department of Environmental Protection and my mother was a school teacher. In a funny way, my career as a ceramic artist and professor is sort of the perfect melding of these two different influences. My interest in clay is both very practical and material – I am endlessly fascinated by the wild transformations that this material is capable of and its direct relationship to geologic time. These minerals and materials came together by way of hundreds and thousands of years of water and wind and gravity acting upon the surface of the earth. That's what clay is – the right series of ground down rock deposited together by forces of nature. I find this relationship to place and long time-scales especially compelling and poignant in relationship to the local clay that I worked with today – it was dug in midtown KC!
I particularly love working with students and with the community. I didn't think about being an artist as a young person because I thought artists worked alone. I never wanted that. I became less interested in pursuing science as a career, and by late high school, I began thinking that studying anthropology or psychology might give me a way to connect with and help others. I didn't care about finding a "career". I thought of college as a chance to really engage in big ideas and have new experiences. I wanted to study something that I thought I would be interested in and could do for the rest of my life.
I was introduced to clay as a junior in high school by an art teacher who let me sit in her classroom so that I could avoid the lunchroom. There I met an exchange student who became a close friend. We didn't have much common language – our friendship was built on making art together. That one opportunity to connect with someone through making was the start of it for me. From there, I just kept getting little offers that kept me in contact with clay and ceramic artists. By midterm of my first semester in college, I was totally obsessed. I found community in the ceramics studio and people who were really dedicated to ideas that were broad and unclear – maybe it would work out and they would have a great piece of art, or maybe it would not and they would smash all those hours back into dust.
I transferred to art school, eventually ending up at KCAI. It was at KCAI that I realized that artists could also be community organizers, collaborators, business partners, designers, and teachers, I began to see a way to bring together my love for people and my love for making. I got my MFA from CU Boulder.
I never tire of seeing someone put their fingerprints in clay or discovering something new about this very old material. Since clay has been a part of nearly every culture known to man, I imagine that there has always been someone like me – someone trying to get clay in the hands of others to make pots or sculptures or bricks or….just to have a direct experience of transformation with a chunk of earth.
Can you talk to us a bit about the challenges and lessons you've learned along the way. Looking back would you say it's been easy or smooth in retrospect?
It hasn't been a smooth path, but it has been a very interesting one. I've certainly had my years of making so, so little money. It's hard to have faith in what you are doing when you live in a culture that (broadly speaking) doesn't show a lot of support for the arts. Artists aren't well recognized and life as an artist isn't very well understood. People often view art-making as a luxury rather than a human need. Americans view it as a status symbol rather than thinking of it as a tool for communication or a symbol of our shared humanity. What we do isn't straightforward. We've all heard about the parents that don't want their kids to go to art school and the tropes about starving artists. Even with a deep sense of purpose and tendency toward irreverence, you don't unlearn, unhear, or unsee those things.
The hardest stretch was the years of uncertainty after graduate school – chasing jobs, not having a path, moving in and out of communities quickly. I worked lots of jobs that were just a few months at a time. I also worked a lot of non-art jobs to pay the bills. Jobs and opportunities came sideways – it was hard to connect the dots between something I had done and some new opportunity that would get me through the next lull. It was not linear.
Many of these struggles are directly related to exactly what was so alluring when I was young. As an artist, you make your own decisions…you gamble. It's also a lot of pressure. It's a lot of what-ifs. Those what-ifs have been worth it for me – I'm more engaged and present in the world because of what I do. I haven't lost that sense of adventure, and I have certainly found connection. The arts community, especially here in KC, is immensely generous, more approachable than I ever imagined, and so exciting to be a part of.
Appreciate you sharing that. What else should we know about what you do?
I make wall hangings, sculptures, and installations in clay (and glass) that mimic other materials and ways of working. People often don't realize that my work is ceramic at first – there is an element of deception or surprise that becomes more obvious the closer you get to the work. I use systems of construction from other craft traditions like weaving, beading, metal smithing, and lacemaking but adjust it to work with clay.
I am very interested in objects and how their material and functional qualities prompt us into expectant relationships. The way that we tend to quickly look at something in the world – whether it's a flower or a backpack – and recall stories, associations, or make assumptions fascinates me. My sculptures are meant to play with that sense of familiarity and strangeness. I want non-artists to have the language and experience of identifying something in the work. That moment of realizing that something is other than what you thought it was or reckoning with an unmet expectation is one of the most human experiences I can think of. It's full of so much tension and possibility!
My work starts with an idea (often a metaphor or an unanswerable question) and can take many months or sometimes years to move from idea to finished work. This is what I am most proud of an invested in: I love following a line of thinking or a process through all of the funny and sometimes very uncertain or boring stages of becoming. There is a lot of time and energy investment in art that no one but the artist sees. There is growth. The labor-intensive processes I use become sort of a devotional act or a meditation. For me, there is meaning in how we spend our time and how we allocate our attention. I am deeply involved in each of my works. They are all truly one-of-a-kind.
Outside of the studio, I teach full time at the Kansas City Art Institute and work for Artaxis.org (look it up – we connect artists all over the world!) and The Kansas City Artist Coalition. Teaching and working for these arts organizations mean the world to me. Since I never wanted to be an artist who works alone, these points of connection are ones I cherish. In this part of my professional life even more than in my studio, I am able to use my skills to really create community and help others. In these roles, I can advocate for change on a variety of different levels, give other artists amazing opportunities to share and create, and get to know people from all over the world. That's what I wanted most out of being an artist!
Are there any books, apps, podcasts or blogs that help you do your best?
I listen to a lot of audio while working. Music is usually on. Lately, I've also been listening to: Anne Carson lectures; On Being and Emergence Magazine Podcasts; and whatever I can handle of the news. I finished a group of books at the end of summer (mostly related to climate issues) and haven't started new ones. The stack is high, though, so I hope to get back to some good reading soon.
Contact Info: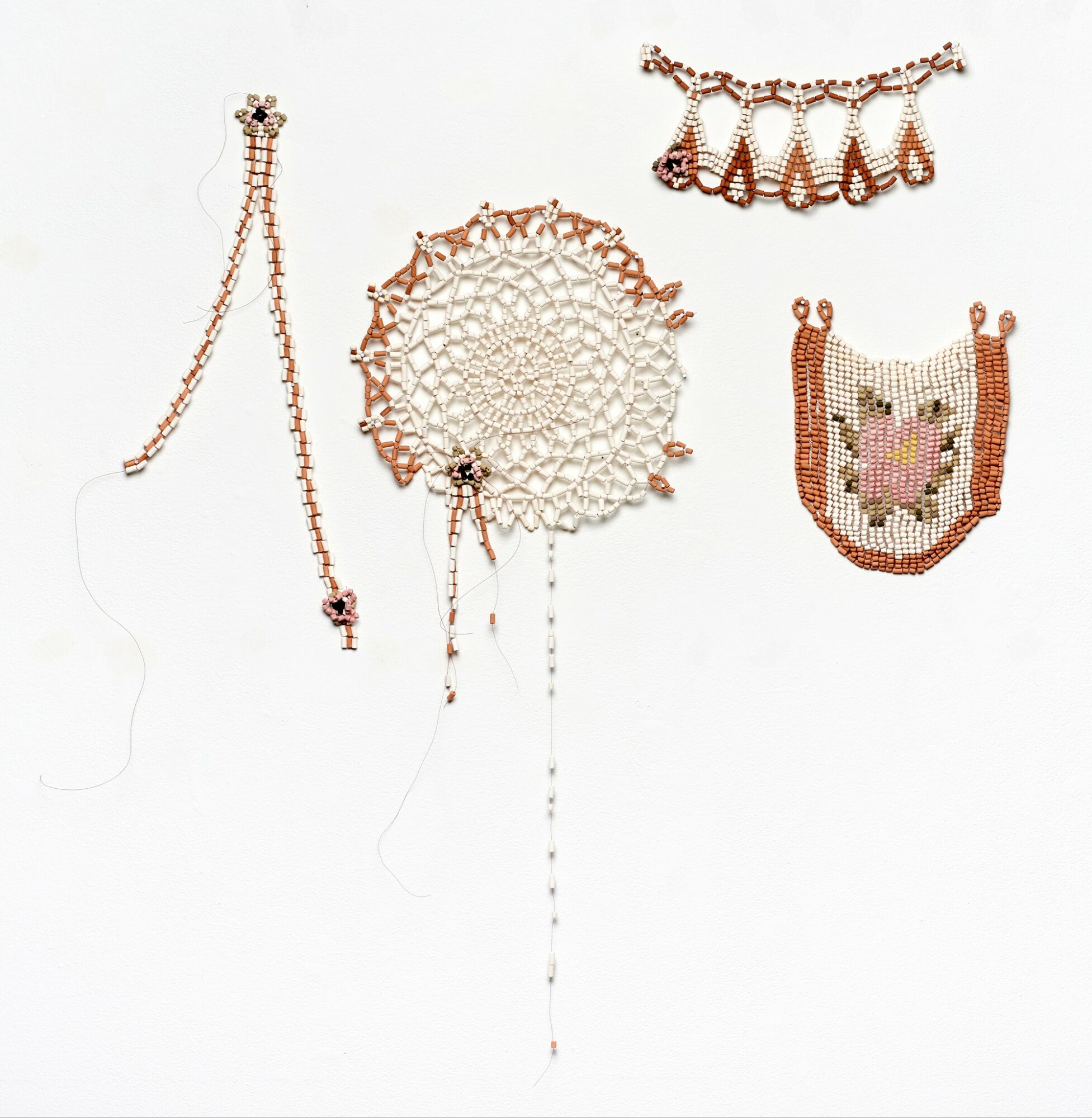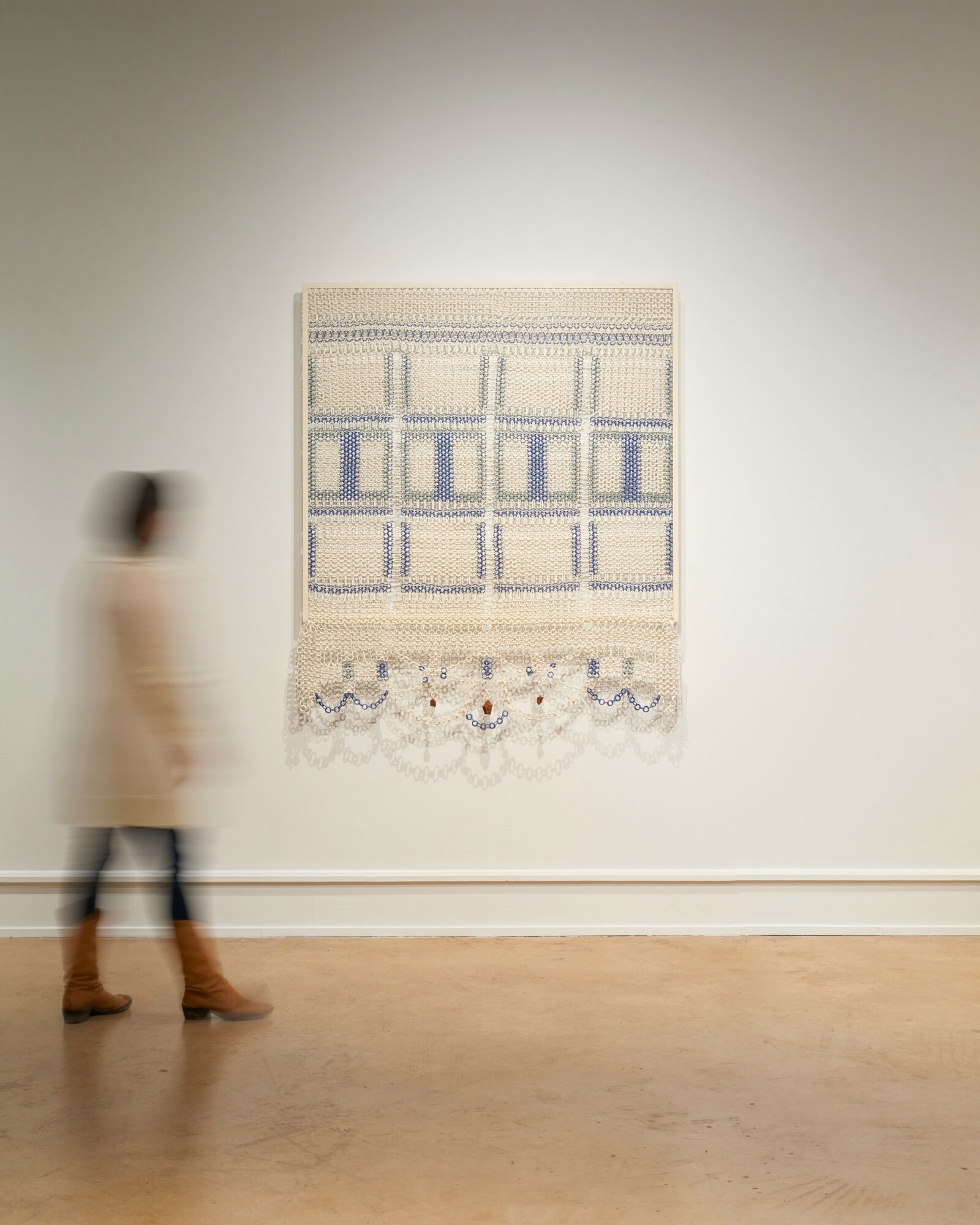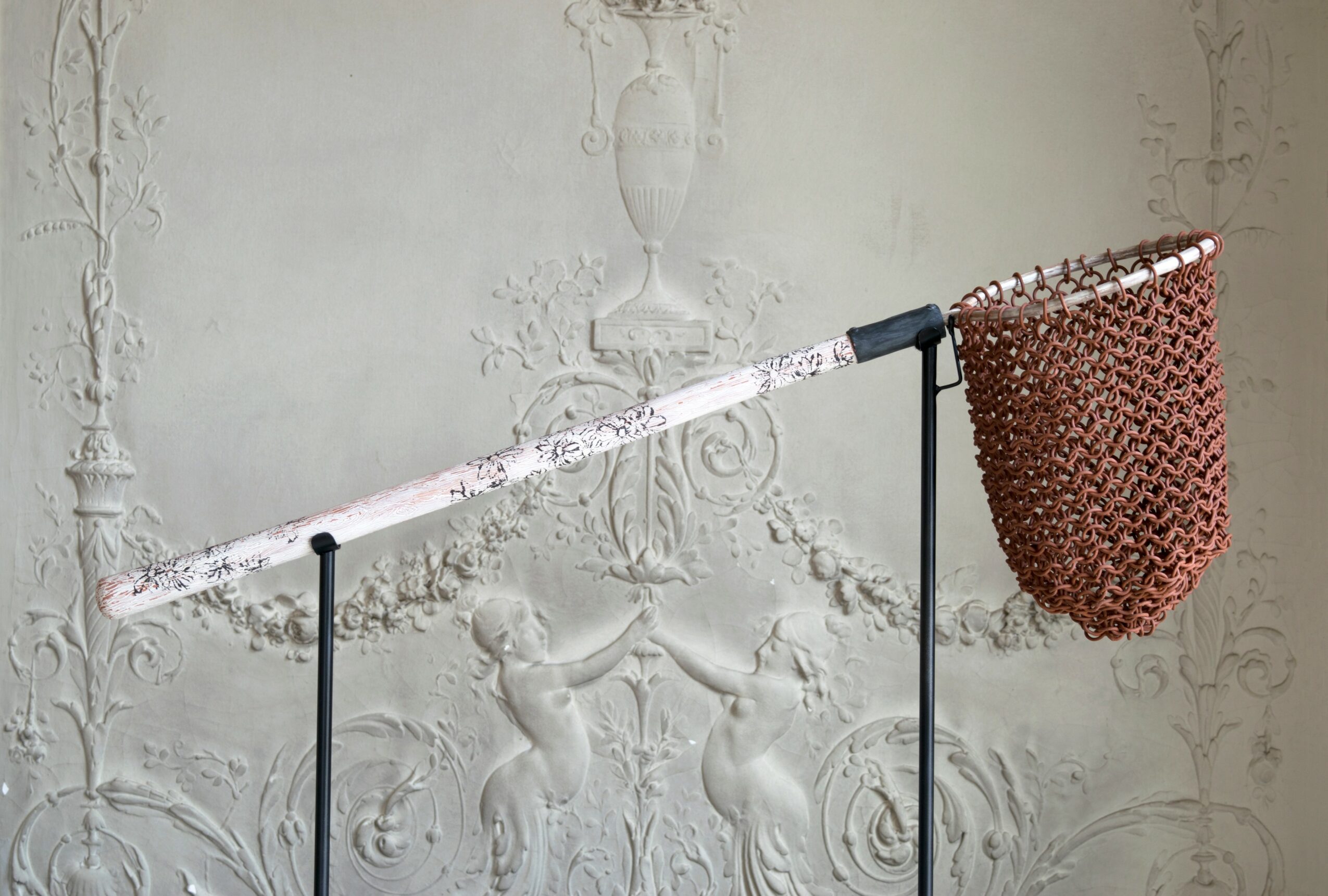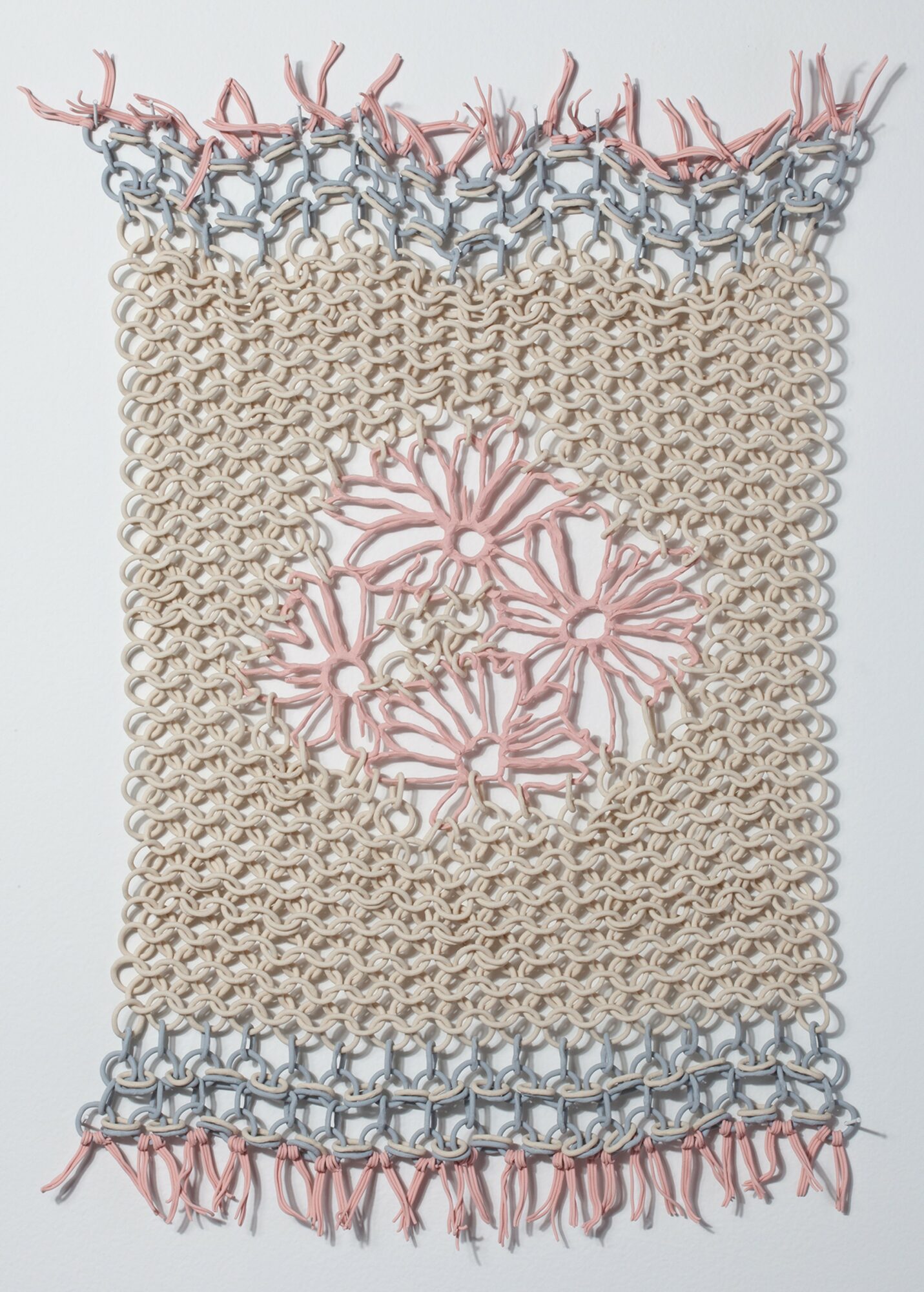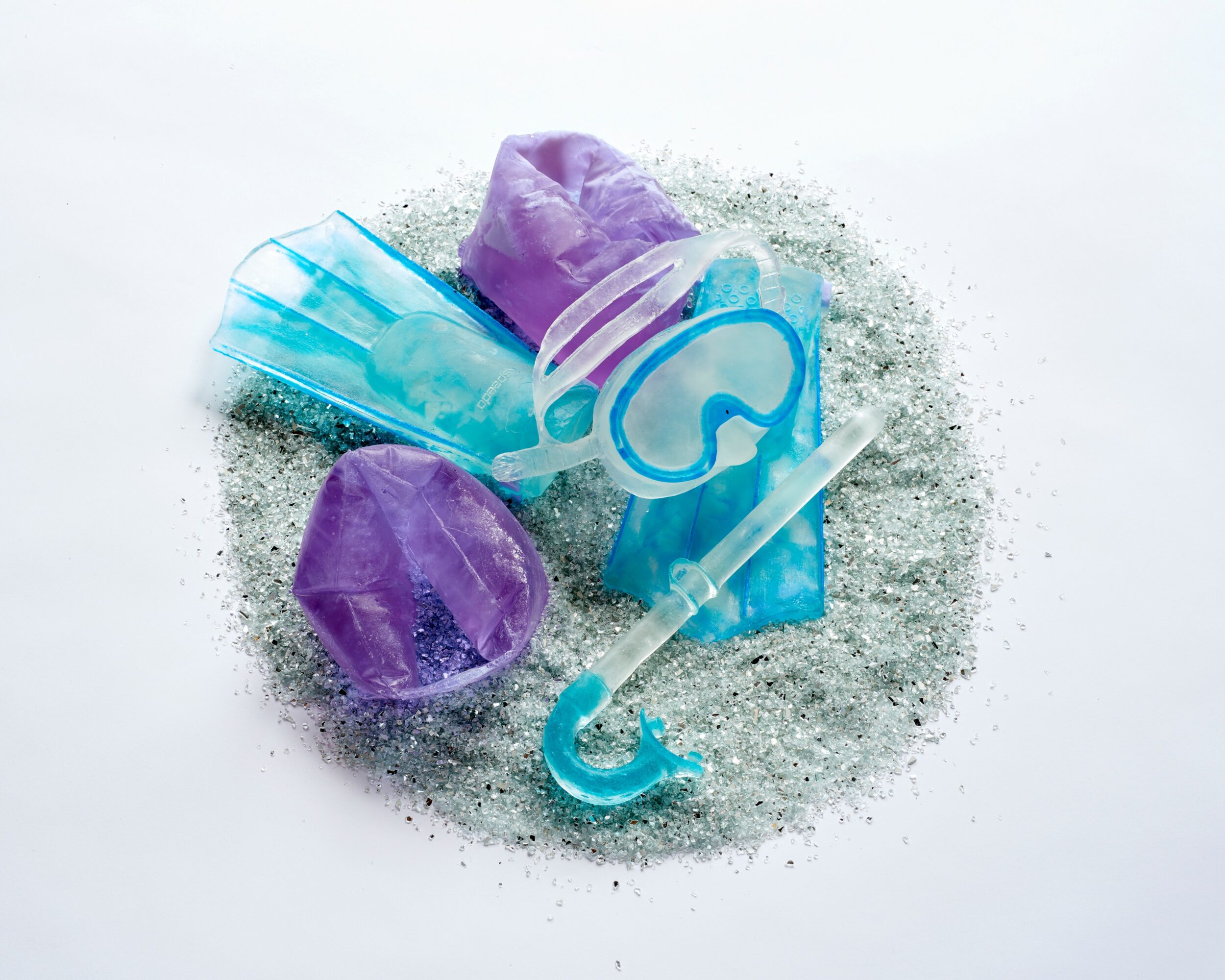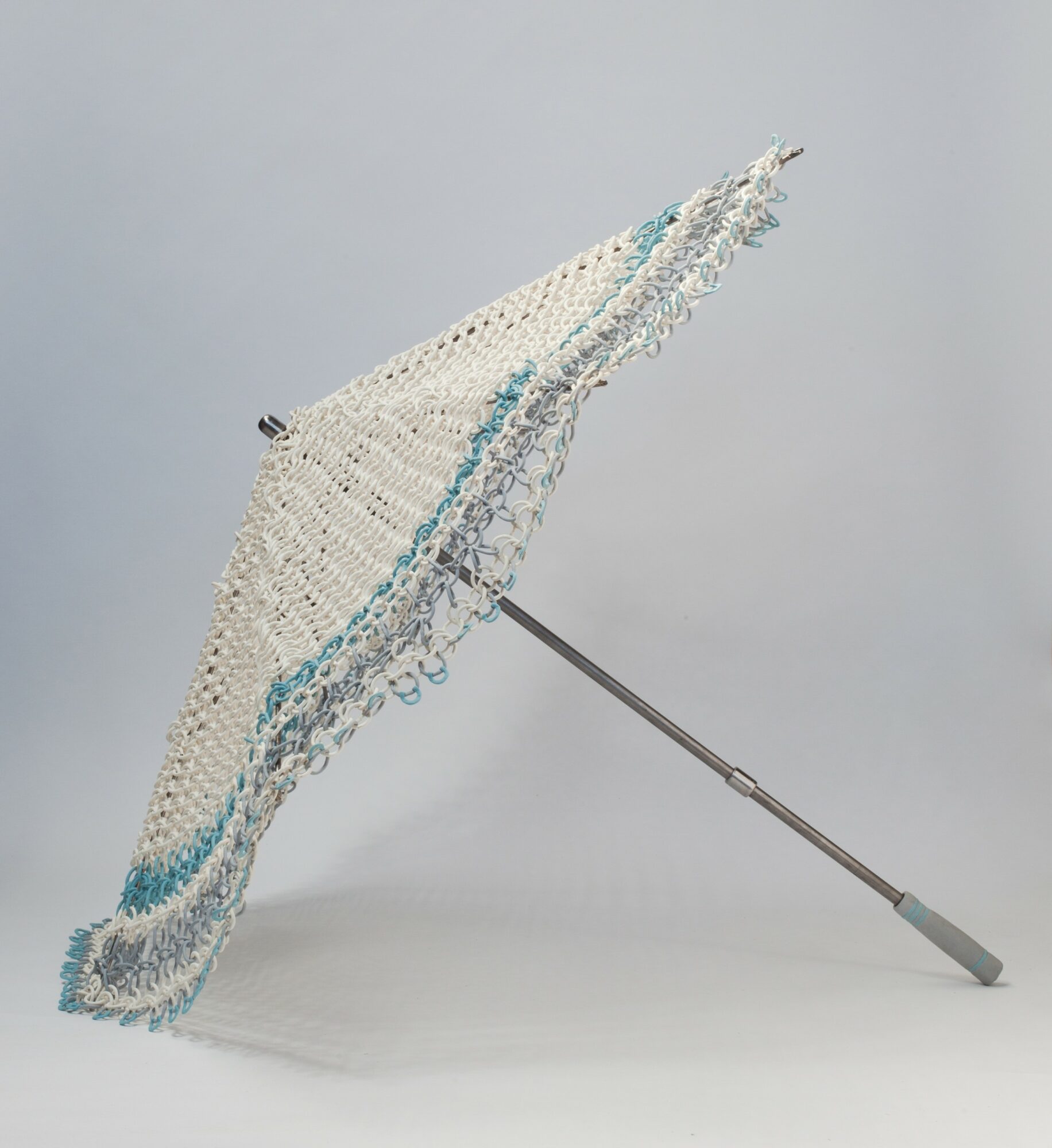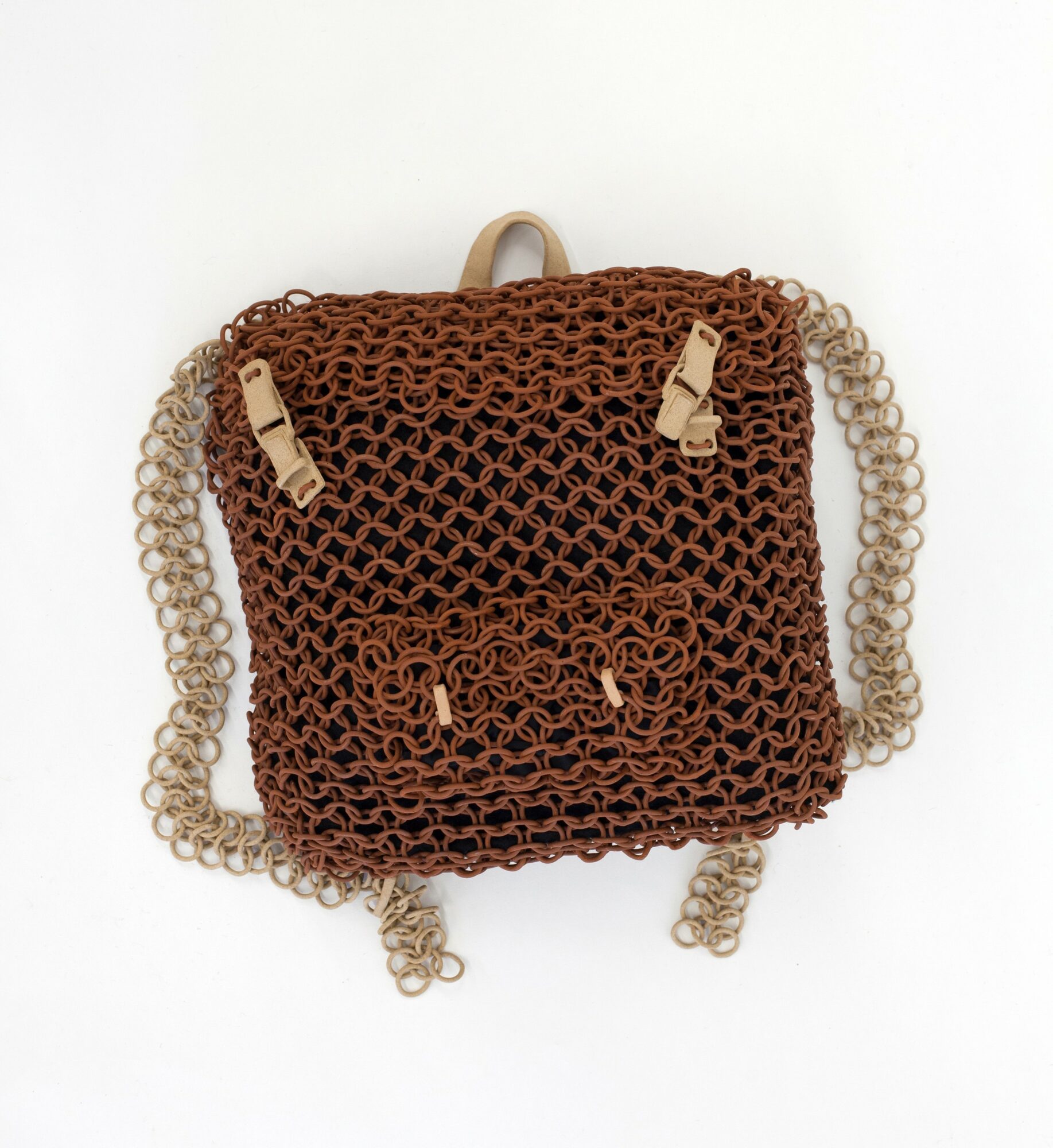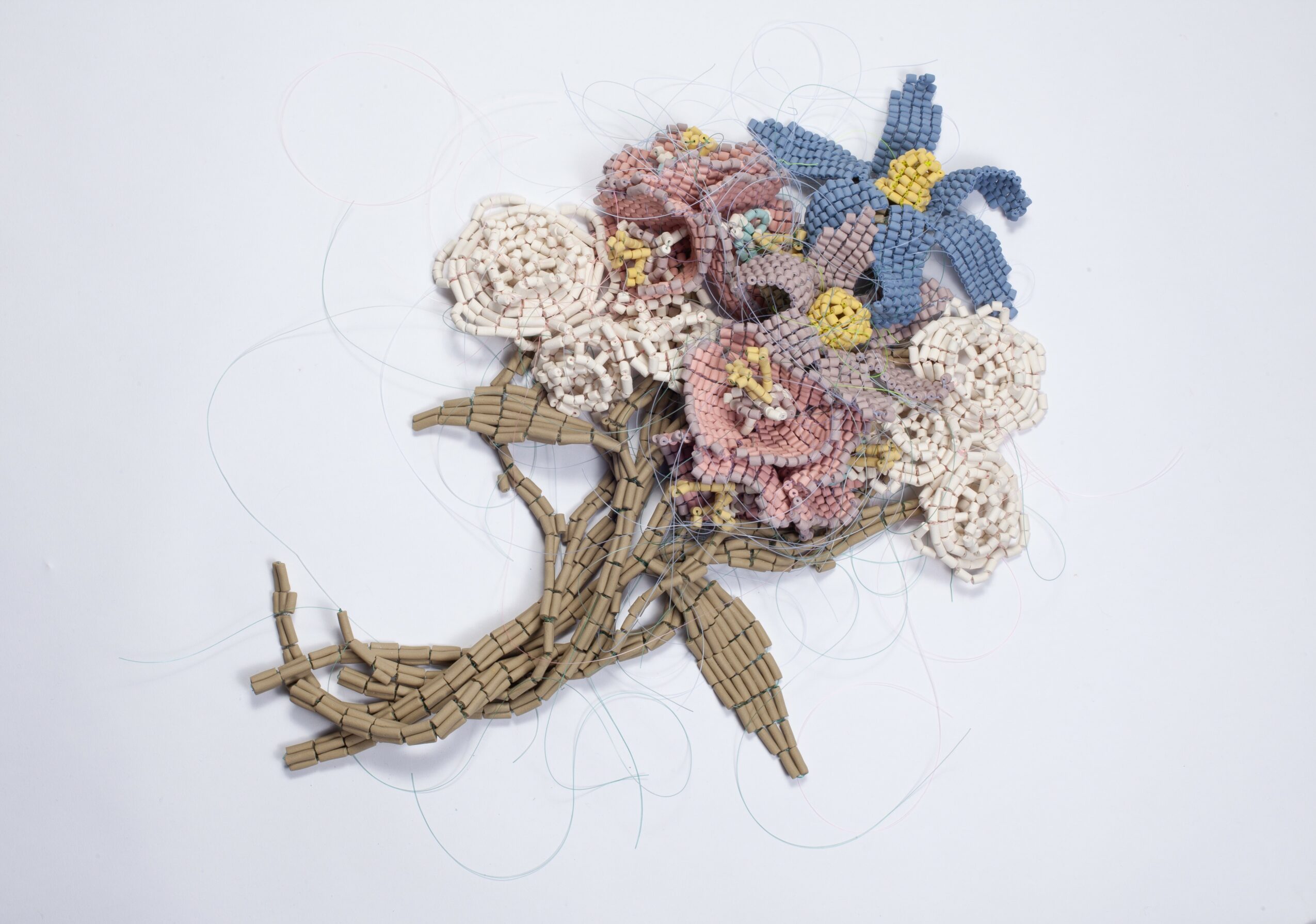 Image Credits
Image Credits: Brandon Forrest Frederick and T. Maxwell Wagner
Suggest a Story:
 VoyageKC is built on recommendations from the community; it's how we uncover hidden gems, so if you or someone you know deserves recognition please let us know 
here.