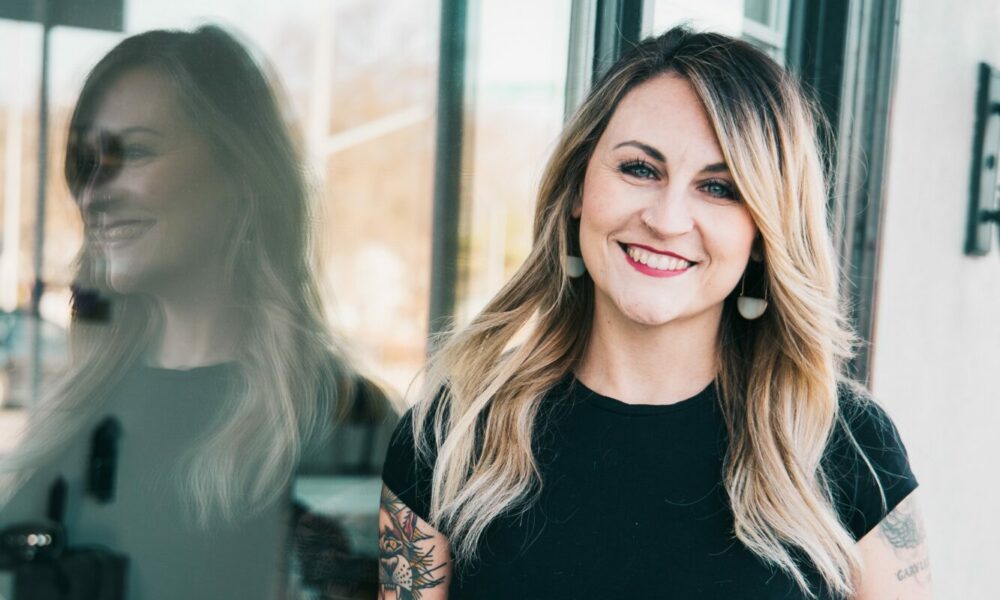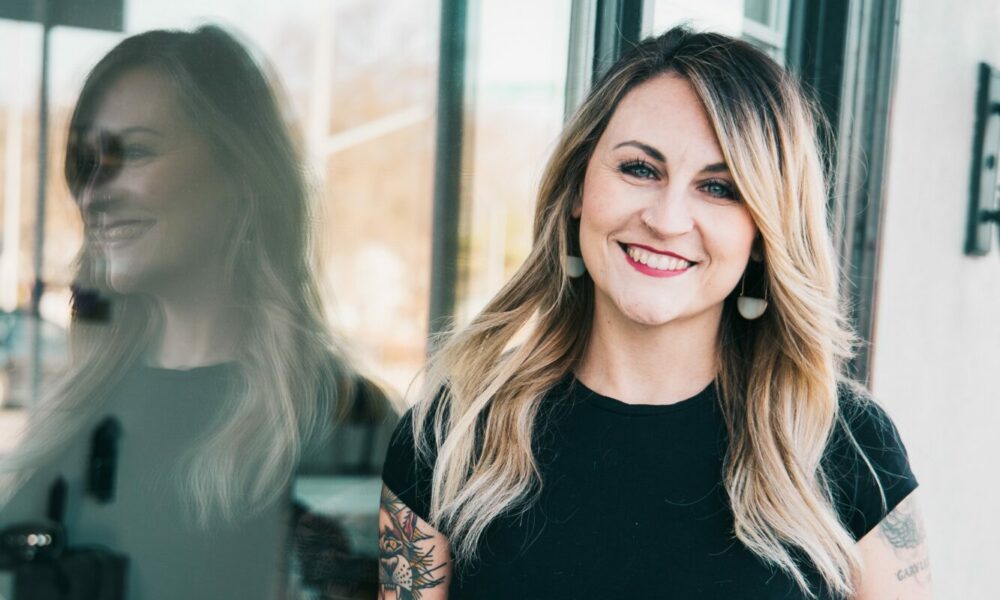 Today we'd like to introduce you to Brooke Smith.
Hi Brooke, we're thrilled to have a chance to learn your story today. So, before we get into specifics, maybe you can briefly walk us through how you got to where you are today?
With nearly 20 years of experience, I have worked so hard on mastering men's grooming. About halfway through my career being a lover of royals baseball, I set it as my goal to become a barber for the players.
It started in about 2014 when I wanted to get Salvador Perez in my chair. Any client that would allow me to shave three lines in the back of their haircut, I would take a photo of it and hashtag it on my Instagram saying #getsalvyinmychair. Within a few months, I got the opportunity to have Drew Butera in my chair. Drew then proceeded to invite me to the stadium and would pay for other teammates cuts just so they would give me a shot. My haircutting career in sports grew and grew, cutting Alex Smith from the Kansas City Chiefs for three years and a handful of sporting KC players. It is always been my passion to offer a customizable service to each one of my male clientele. Now grooming the team every home season
PreCovid, I would travel the county as a National Educator for 18.21 Man Made, and I try my hardest to treat Moonshot like the passion project it is. Working for employers for most of my career, I figured it was time to build something of my own without holding anything back. When searching for a name being the baseball fan that I am moonshot seemed like a no-brainer. Two reasons why I named it Moonshot, number one moonshot is a baseball term for a really high homerun. Number two reason why the shop is named what it is, when asking President Kennedy why we were going to the moon he said "we are not doing something because it's easy, rather because it's hard. A Moonshot "
I am proud to serve a varied clientele: local artists, talented professionals, entrepreneurs, and local sports celebrities (Kansas City Royals, Kansas City Chiefs, Sporting KC). When I'm not behind the chair, I am a busy mom of four. Loving baseball so much my youngest son's initials are MLB.
Moonshot Hair Co. is a collection of hair artists driven to create not just another barbershop or salon but a destination for self-care, unwinding and togetherness.
Historically, salons have functioned as ancillary hubs of community and dialogue. We hope to continue that tradition by providing an inclusive place that fosters a sense of "come as you are" and strives for everyone to leave feeling their best.
Proud part of the community
RUNNING A BUSINESS FOR GOOD
Also, I am The official barber of Veterans Community Project
A Strands for Trans safe-place salon
Contributor of the #EverythingWaldo community.
Moonshot Hair Co-all team members, all titles—strives to use our creativity and positivity to better the lives of those around us through our tools, skillset, hustle and love for the craft of men and woman's fine grooming.
It's never about us, it's always about our patrons. We strive for perfection and we settle for excellence. Our standard is high and uncompromising in our guest care. In order to successfully accomplish this, each day should be started with a focus on our mission statement.
Our energy, movement, and behavior should be spent accomplishing two main activities of the cosmetology/barbering business.
DOING WHAT OTHERS AREN'T WILLING TO DO.
Imagine the things people could accomplish if they weren't busy making excuses for why they can't get something done. Sometimes "winning' is just about staying in the game longer than the competition; Sometimes being OK is enough as long as you don't mess it up. 9 times out of 10, it's about digging in and working hard…
Everyone at Moonshot cares about each other like we are family members.
I am always seeking new ways to stay a step ahead of the industry and am open to feedback and ideas.
My goal is for Moonshot to grow, not just in physical size (more stylists, multiple locations), but in impact. Whether it be on the community of Waldo or to the charitable organizations we partner with, I believe when those that surround us with are doing well, we will benefit too.
1. The Financial Stuff:
When we think about measuring the success of our small business, how much revenue we're generating is obviously important. With more, we can do more. This may mean better facilities, happier staff or more back to the community. The quality of our service is unwavering, but more revenue can mean more possibilities.
2. All About the Customer:
Moonshot is founded on relationships. We do great hair, but a return visit is the real proof of success. We are constantly trying to learn about how to make improvements, how to benefit from mistakes, and a few ways we do this is through surveys, listening to feedback, and taking reviews seriously. Word of mouth is the best marketing in our industry, so referrals are encouraged and celebrated often. Incentivizing clients to share in these ways is viewed as a valuable investment.
3. New Customers:
We want to average how many new clients we get.
Knowing how many new customers we get is a great way to measure our business's success and predict growth. If our business is stagnant with the same customers, we might need to kick up our marketing strategy. Develop a client list with email addresses to track customers. That way, we can easily count the number of new customers per month or year.
Moonshot Hair Co. stands with others in denouncing racism, bigotry and intolerance. We benefit as a people (not just as a business) when embracing diversity and inclusion (not tolerance). Our core values, often a topic of discussion, are framed as personal practices and not as business, as Moonshot was founded on relationships. With a focus on honest internal dialogue, Moonshot encourages staff to reflect, listen to each other, and learn from other's experiences. That is what makes a salon successful long term.
At Moonshot, we strive to create a culturally responsive environment; Beyond being experts in hair, our stylists are trained with the tools they need to create a safe and enjoyable salon experience—for each and every person in their chair (not one head or person is the same). We are successful when not only our staff thrives, but our clients do too. We pride ourselves on the diversity of our clientele, and each visit is crafted around them, that moment, and their needs. We stand for equality, respect, and, of course, a great haircut.
We all face challenges, but looking back would you describe it as a relatively smooth road?
Hmmmm, struggles on the way. We would all like to think that stereotypes or just that but being a female in the barber industry has definitely had some bumps. Especially with my sports clientele. Being a female that's over 30 comes with a hustle and don't take no for an answer mentality! Being a single mom of two at a young age, I hustled through cosmetology school and realized ten years in that I was not gonna make the money or have the clientele that I wanted until I started treating it as a career instead of a job.
Appreciate you sharing that. What else should we know about what you do?
I specialize in men's grooming, whether it is hair on the head or the face. I'm a national educator for 18. 21 man-made and travel the country educating people on the proper way to groom your clientele and the proper product to style themselves.
It takes an artistic mindset to be able to take ahead of hair and create it into something that is customizable for each person. Everyone has a different hair type, head shape, density, thickness, and sense of style for themselves. You have to have a creative look on it.
The career achievement that I am most proud of would be a tie between going to the Royals Stadium and cutting for the team and opening my own shop. I will never forget rolling my luggage walking out of the stadium from cutting the player's hairs and watching all of the fans walk in. Just thinking to myself, I am leaving here while all these people are walking in to see what I just got to have a personal encounter with. I was so honored to have the opportunity to even do it once and now I live it every day with these amazing players!
I will leave the thing that sets me apart from others would have to be my no holdback type of mentality. I never want in this lifetime to think to myself, "I should have, I wish I did, what if "what is the worst thing that's going to happen, somebody tell me no? I don't want to live my life on what if's, I want to live my life on a Moonshot. Don't get me wrong, I can cut great hair, there are people that can cut hair way better than I can but what sets me apart is I don't back down.
If you had to, what characteristic of yours would you give the most credit to?
One of the things that has been the most important to my success is my willingness and eager to constantly improve and be vulnerable.
Pricing:
Mens cut $40
Woman's cut $75
Hot Towel Face shave $55
Beard grooming $20
Hot towel head shave $55
Contact Info: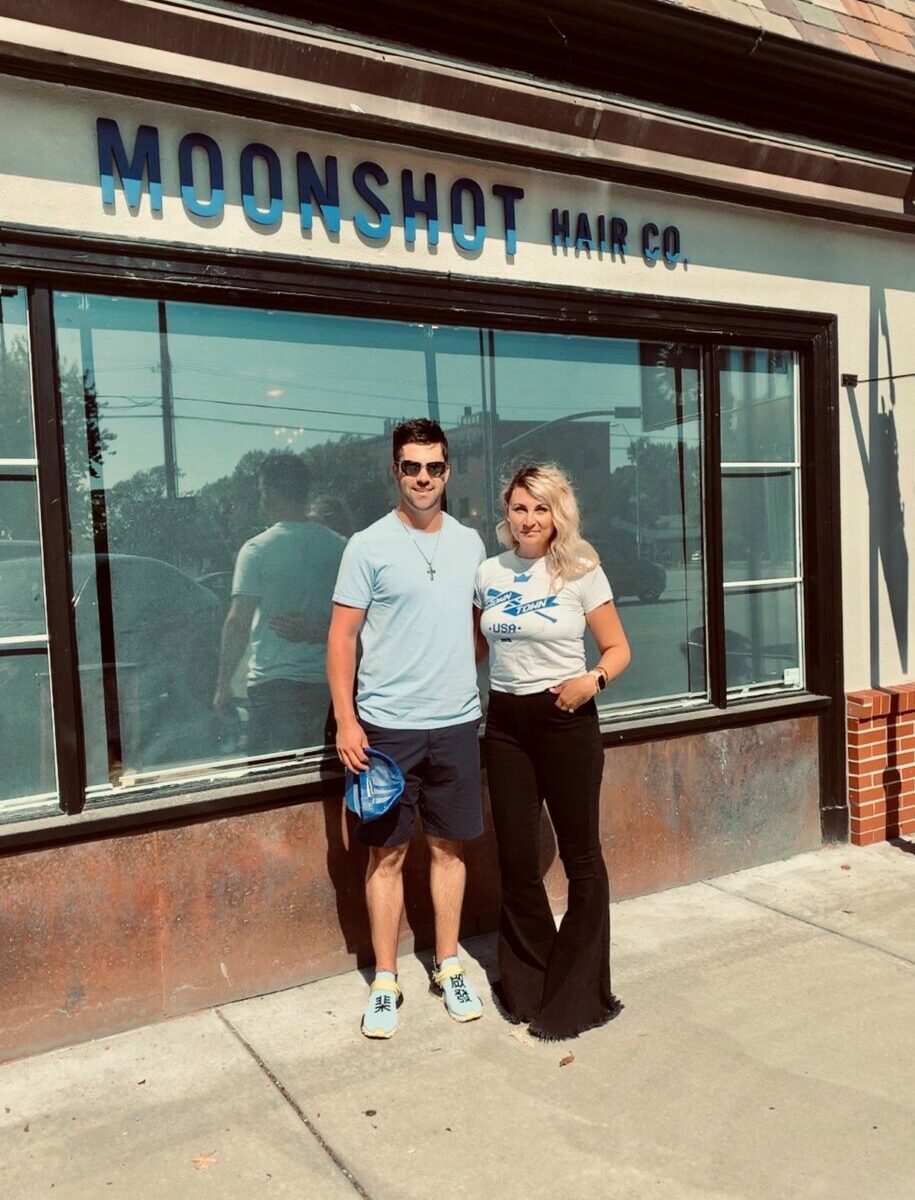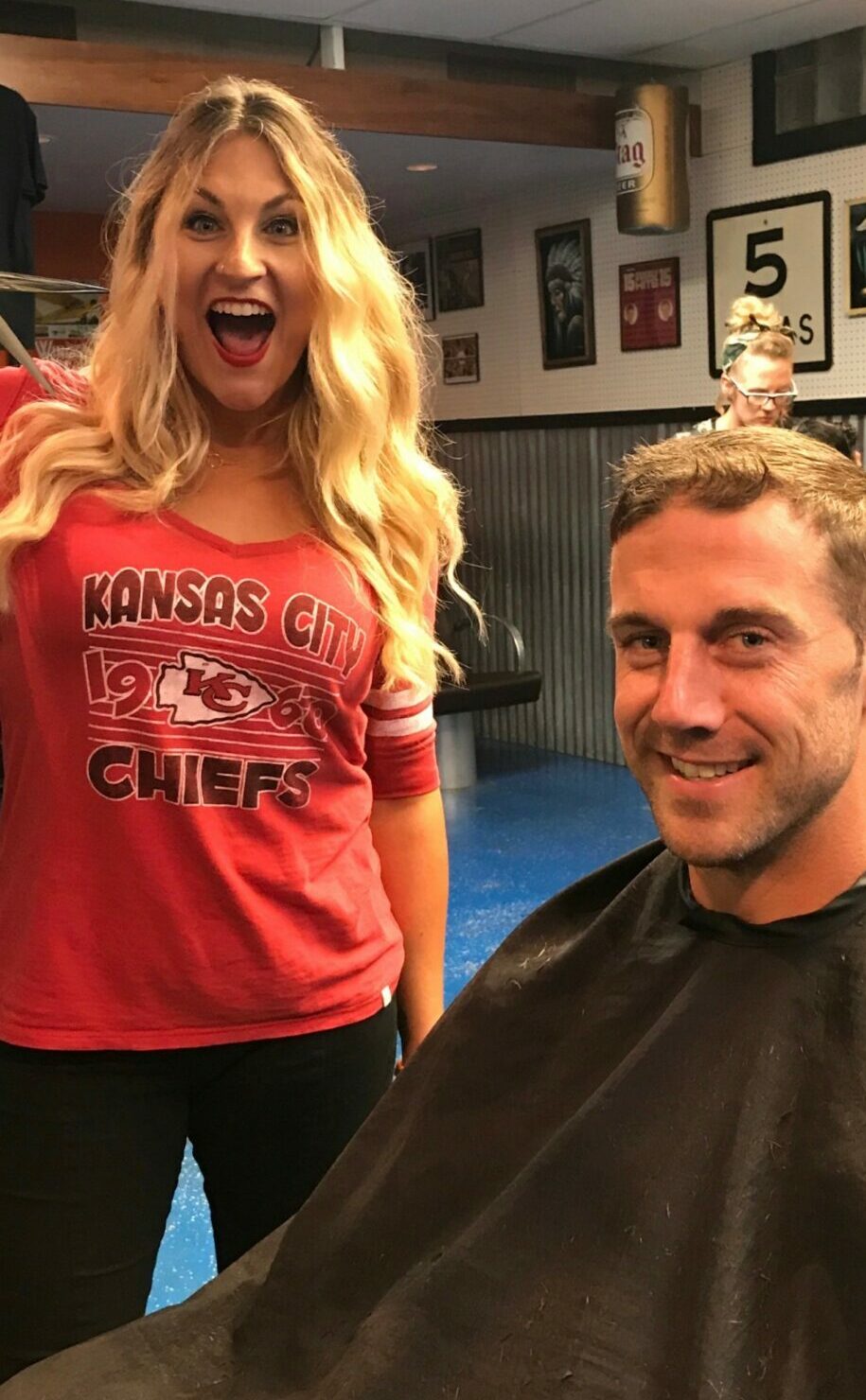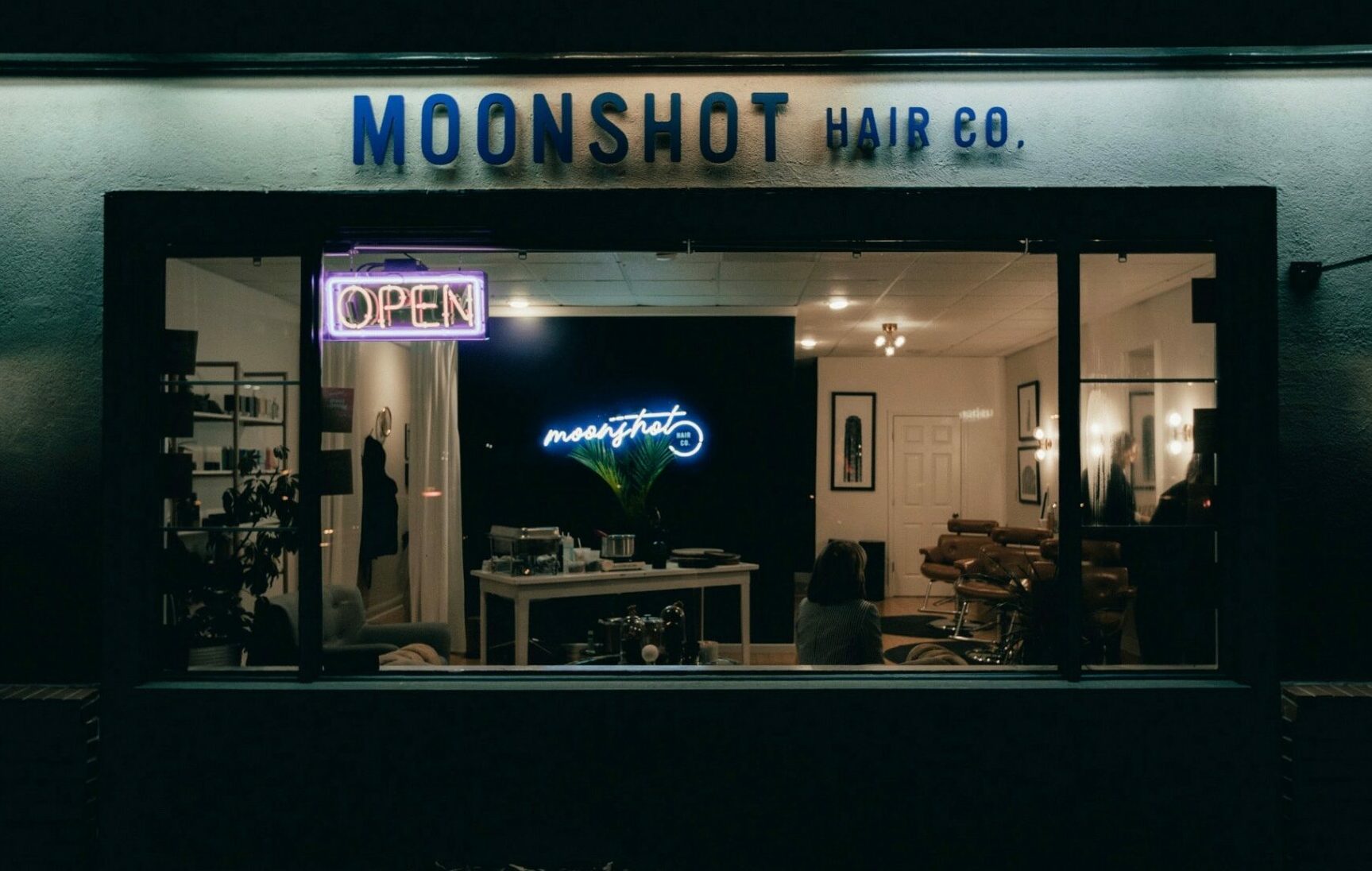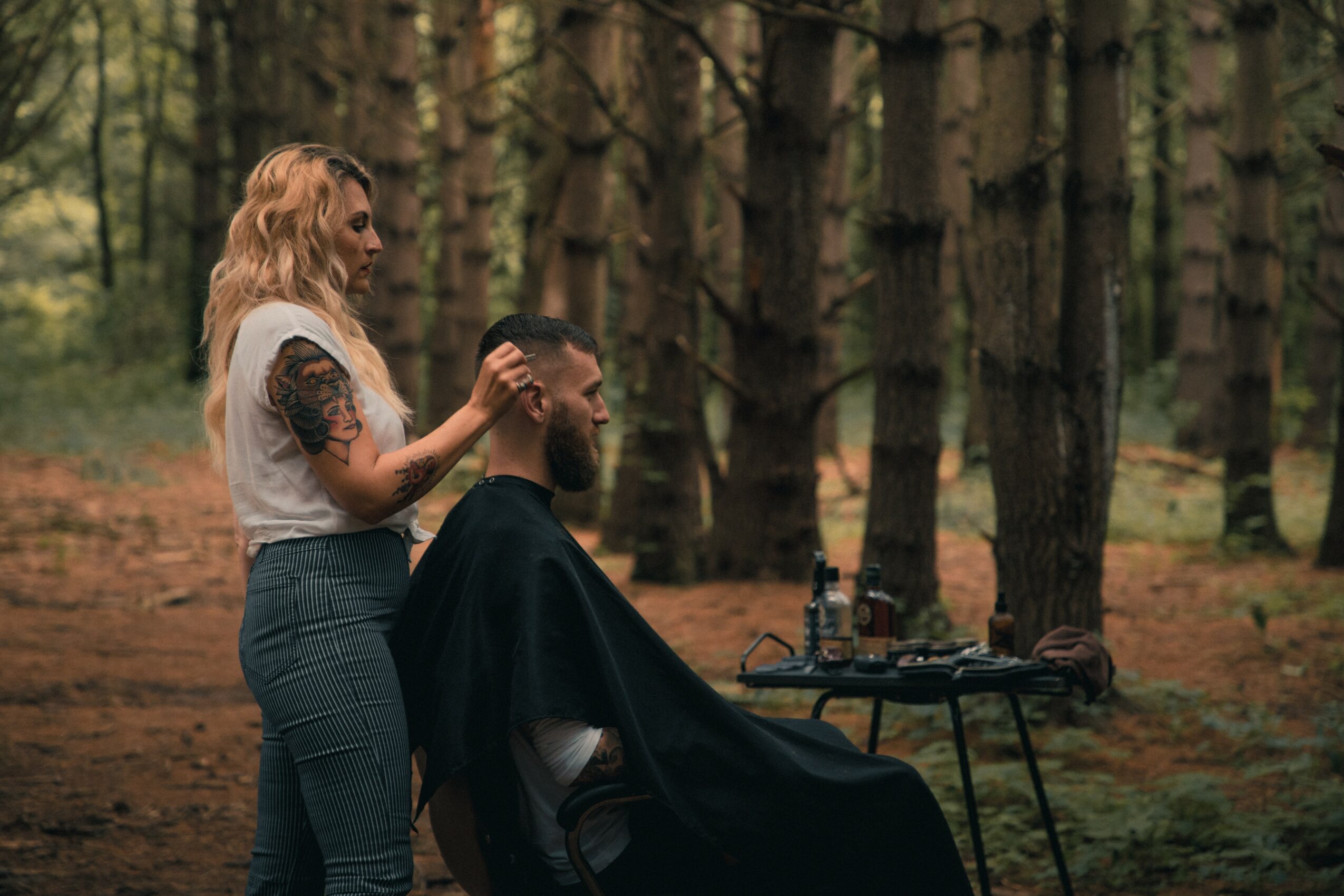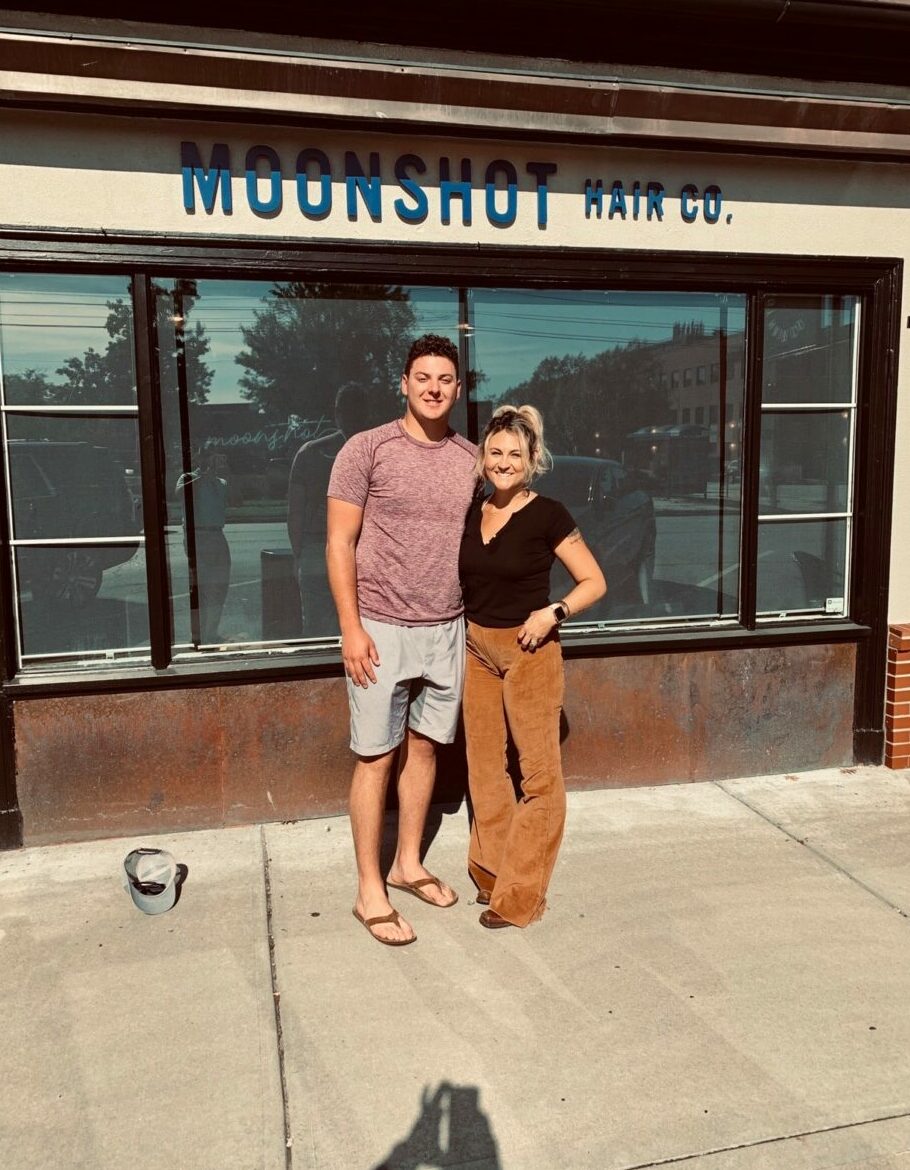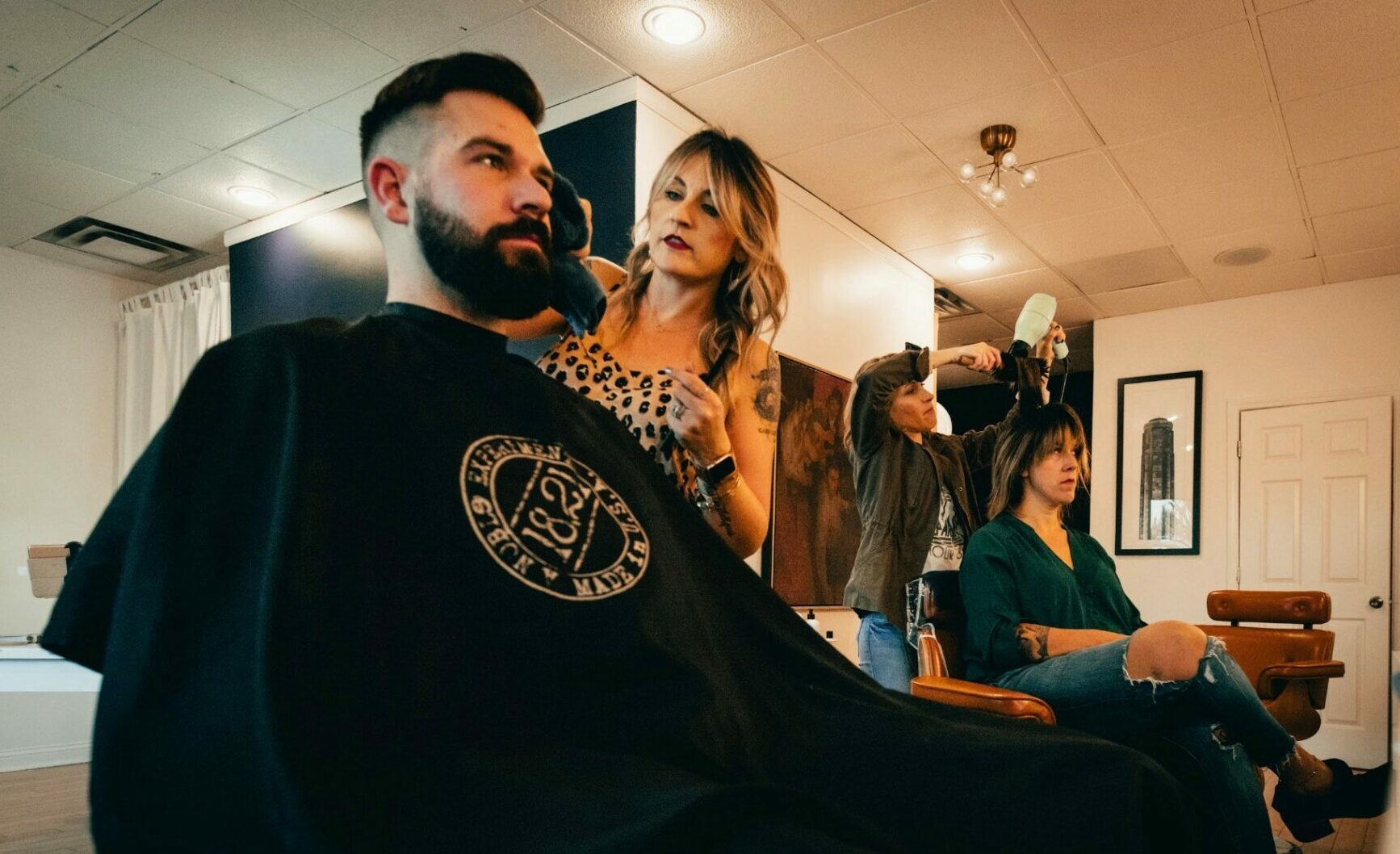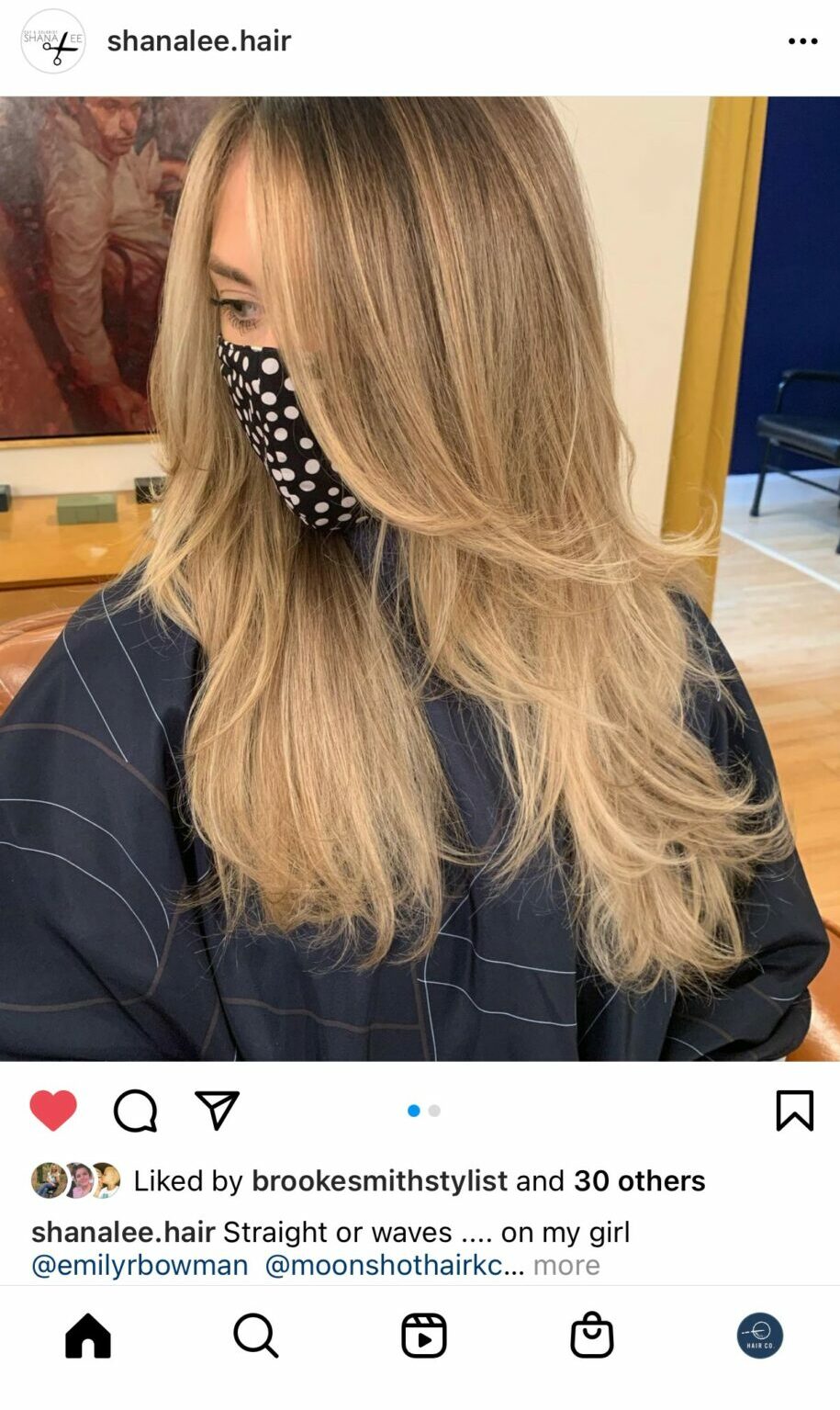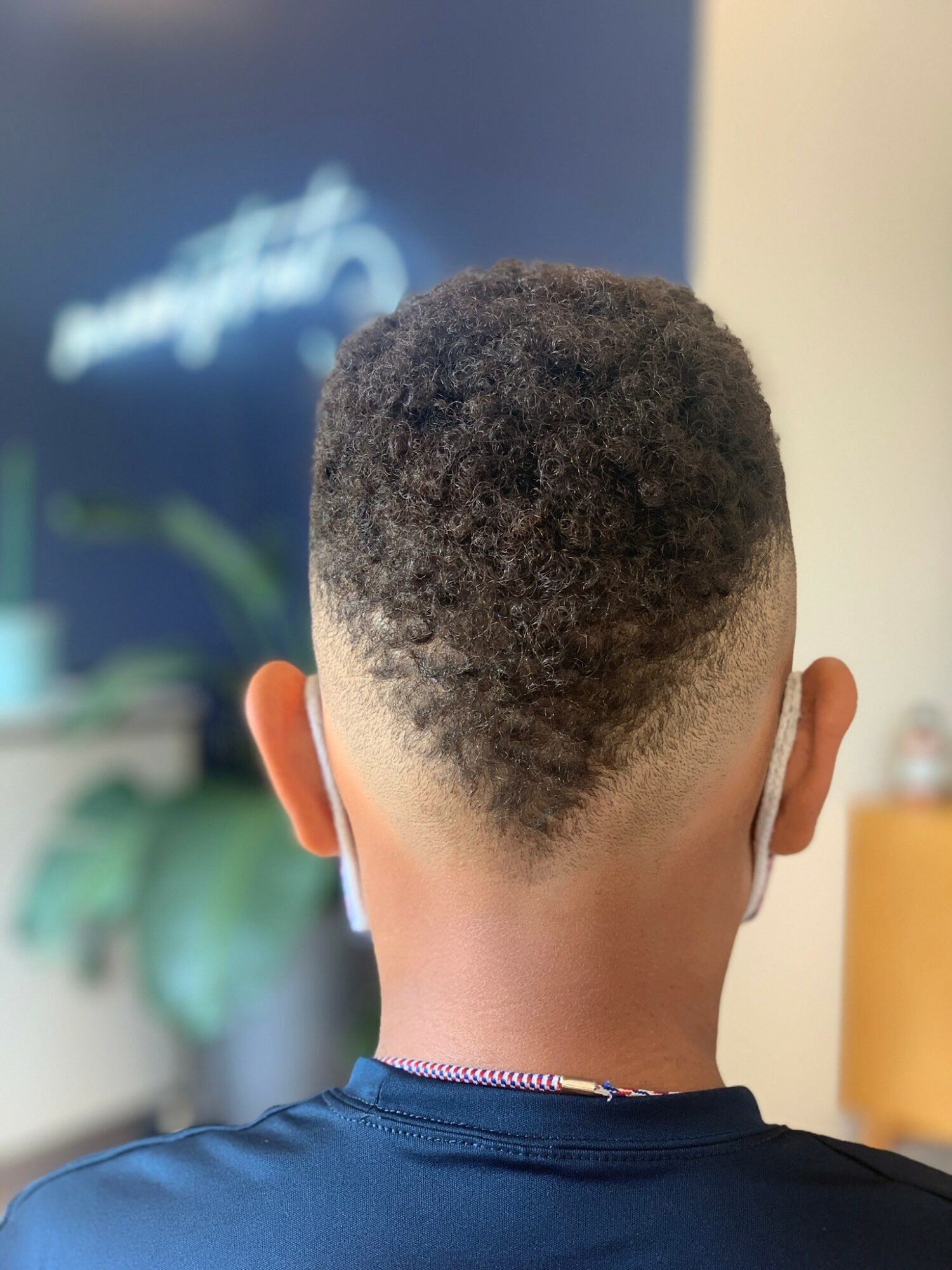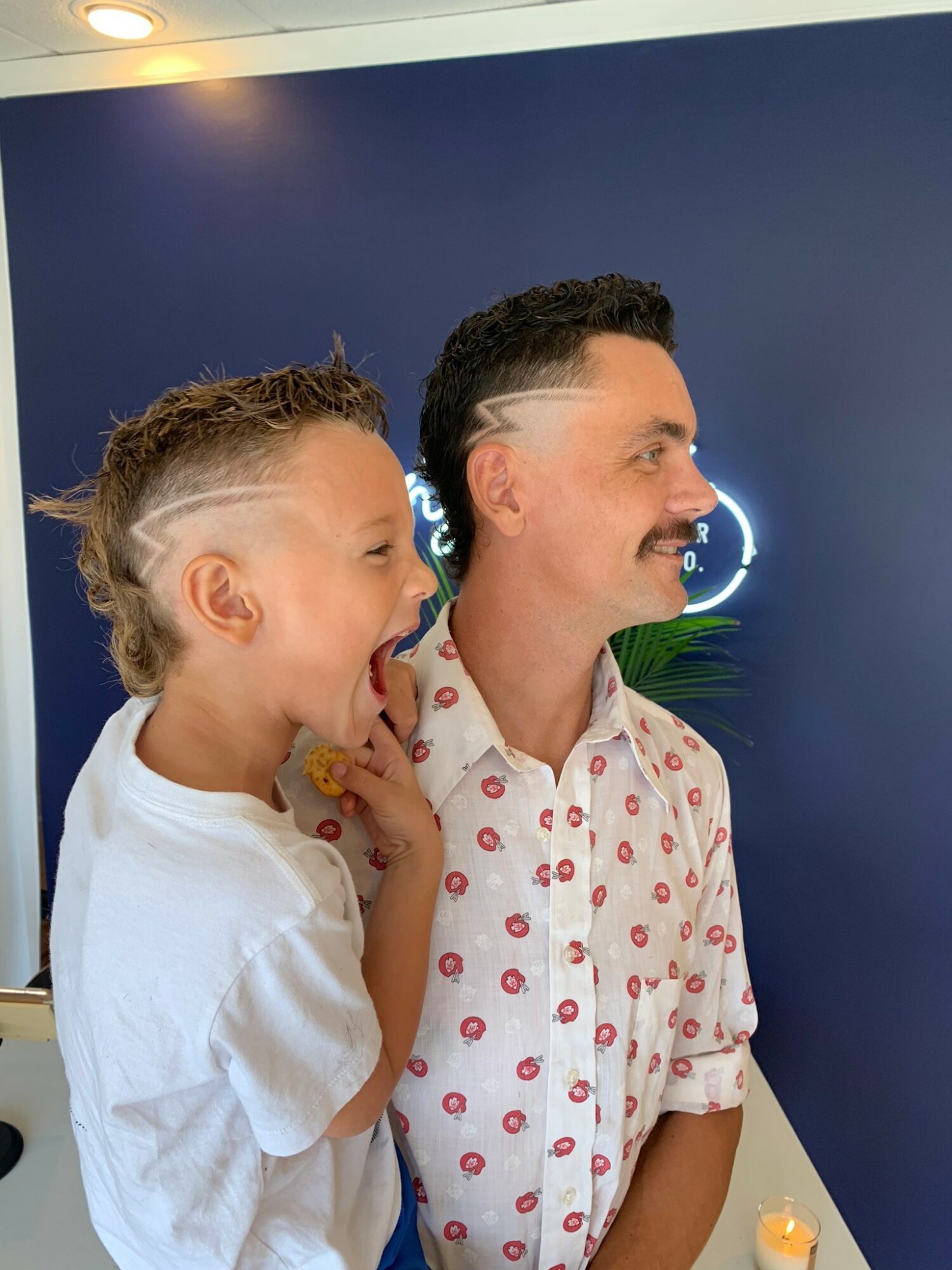 Image Credits
Joe Dietrich Sean Stratton
Suggest a Story:
 VoyageKC is built on recommendations from the community; it's how we uncover hidden gems, so if you or someone you know deserves recognition please let us know 
here.