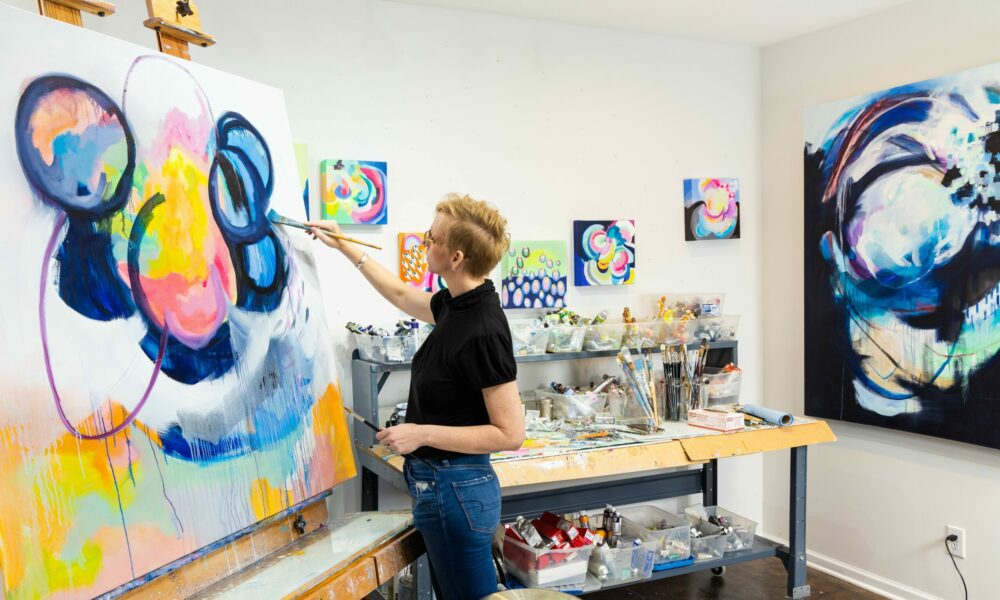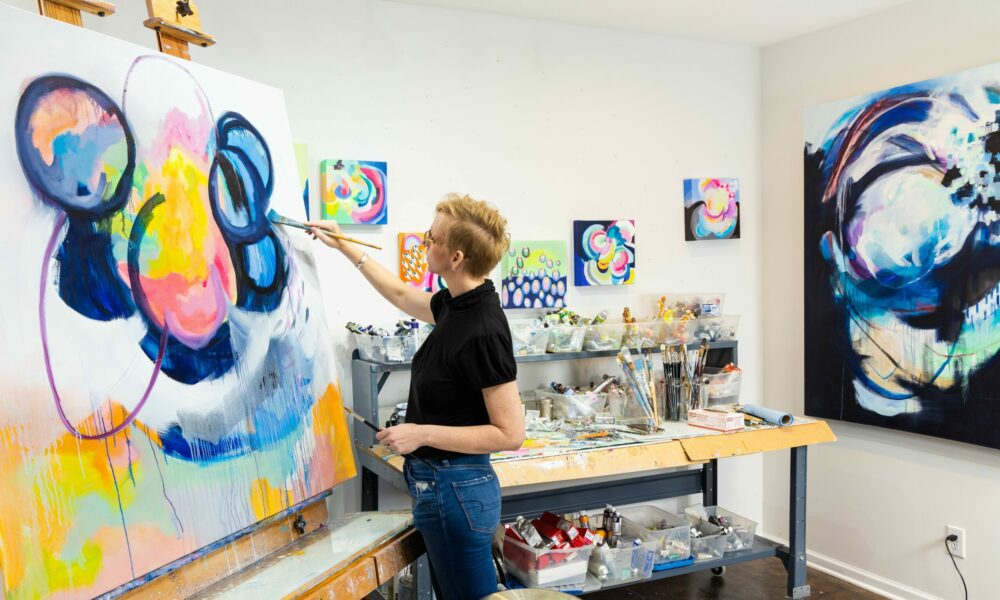 Today we'd like to introduce you to Suze Ford. 
Hi Suze, we'd love for you to start by introducing yourself
I went to Southern Methodist University, in Dallas Tx to pursue my lifelong passion for making art. I even had the once-in-a-lifetime opportunity to study art and fashion in Florence, Italy in the Fall of 2001. I arrived there a week before September 11. The amount of things I learned there was unbelievable! I absolutely value my education because I learned so much about making art, myself, and the world. It taught me how to be self-motivated and push my boundaries. The depths of my work became rich with life experiences, and a growing faith. I owe so much of that to my eyes opening to another world that semester in Italy. My art practice became a journey to find more of who I was and who I wanted to be. This was the foundation for everything to come. 
After College, I began seeking out any places I could to show my art. I also began creating commission artwork, which now has grown to become a very large percentage of the work that I do. Getting out there representing myself was a great way to keep making work and getting practice with conducting business working with professionals. My work always fed off of my own internal struggles and experiences but also connecting with people through my art. Their stories were ones that moved me to tears at times, made me laugh, and filled me with an abundant amount of joy. The conversations started between strangers and ended in friendships and a hug. The vulnerability of creating honest artwork allowed people to open up their hearts to me. It gave me a sense of purpose! 
I moved home to Lee's Summit in 2005 where I grew up. I was determined to keep growing in my art practice and to build a career making it. After finding the art community here, I made some awesome friendships and mentors. It was clear to me that Kansas City was full of so much talent and appreciation for the arts. This is where and when I found my courage to take the leap into art fairs. I was all in! 
Fairs put me in a position where I now had shows to create work for, as well as introduced me to a lot of other amazing artist-entrepreneurs, and clients from all over the country! I felt like I found a place where I belonged. I was with people that understood what living a life with an artistic mind felt like. The entire experience of traveling the country was fun and I was truly living the work of my dreams. That realization was and still is indescribable. The moment I understood that I was living the life I always wanted and dreamed of. The success was just a bonus that gave me the means to keep going. It was really hard work, but it was so rewarding. I was excited about the artwork I was making because it has always felt personal, from my heart and was bringing me closer to real people. I knew there was nothing else in the world I wanted to do with my life. 
A couple of years later I married my husband, and we had our first child a couple of years after that. We both came to the realization that traveling a lot was not a lifestyle that we wanted to keep living. I slowly began reducing the number of shows I was doing and prepared for this transition of less travel. I had begun sharing my artwork through social media and building my online presence. I was an early adopter to listing and selling my artwork online which also helped me immensely. I found a beautiful community online bringing a light, more knowledge, and friendships to my world. Trust me the online and social media world is not all bad. There are many beautiful things that it has brought to my life. However, I have found it is always good to create boundaries to keep things in a healthy perspective. 
Currently, I am a mom of 3 and have been working as a professional artist for almost 15 years. I have grown from being primarily an oil painter to expanding creatively into different mediums. I always wanted to branch into combining my love for fashion with my art. I taught myself to silk paint collaborating with a designer that transforms my silk into clutches. I even decided to start offering custom-painted Vans. I enjoy the simple beauty of working with watercolor on paper. Developing products to bring people joy, and a year ago I dove headfirst back into ceramics! I am absolutely the most happy creatively I have ever been! It is important to me to keep seeking knowledge, remaining curious about trying new processes in my work. I never want my work to feel predictable or mechanical. I want to approach my work with that childlike excitement as if digging into a new set of paints! I work as though I have nothing to lose! 
It is a super-challenging time in my life to balance being the mom and wife that I want to be and pursuing my passion every day. It is completely worth every tough day. I turned 40 this year and I honestly feel like I am just beginning. But it is a wonderful thing to look back to see how far I have come. 
We all face challenges, but looking back would you describe it as a relatively smooth road?
The road has never been smooth, I have had my fair share of naysayers and people who question the seriousness of being an artist and making a living at it. Of course, there are also those who thought my career would be over once I started a family. But I think that is actually what helped me build a more sustainable career. Learning lessons through trials and mistakes have only made me stronger and smarter. 
The good Lord knows I have failed time and time again! Every time I pick up a new medium or project there are stories of failures. I botched plenty of silks before I got them to turn out just the way I wanted. There was also an entire kiln full of melted ceramic pieces that I will never forget! But I always keep a light heart, laugh at myself, and keep moving. Nothing is forever, and that is why it is called an art "practice". We are to practice and try new things. If I wasn't willing to leap and fall, then get up again, then I chose the wrong profession. 
It has taken the support and love from all of my family just to make it all happen. My plate is extremely full with 3 kids and my ambitions to live this dream. Mom life alone is so hard. Most days I am completely exhausted and don't really know how I get it all done. (Lots of coffee!) But I refuse to allow the adversities I face or challenge to stand in my way. I love what I am blessed to do and will always honor my gifts in every way that I feel called to do. 
It is challenging to run any business. I totally get it! The entrepreneur life is not for the weak-hearted. The complexities of being a professional artist and carving out the time to not just make work that's thriving, exploratory, and meaningful. But to also self-educate and run and expand your business. It is so challenging! Balancing both sides of my brain make me feel crazy most days. I strive to always put the integrity of my artwork first, working and learning business practices next. After that, I delegate and hire people to do the things that don't best use my strengths or time. I love supporting other creatives who are experts at the things that I am not. 
The artworld is always evolving. It is important to always try to stay ahead of those changes. For me representing myself has been the best decision to allow me to do that. I love the freedom it gives me to take leaps and chances that excite me. I have learned no one will ever work as hard for you as you will for yourself. There is so much freedom and reward I have found in embracing that. After all, when people invest in your work, they are also investing in you. I value building those relationships and truly knowing and loving my clients. 
Thanks – so what else should our readers know about your work and what you're currently focused on?
I would absolutely say my artwork is most recognizable for the colors that I use and the joy and peace it represents. My work expresses a depth of emotions, stories, and a voice of finding myself. My huge oil paintings affect an entire mood of a space. Commission pieces have been a foundation for stretching my abilities. I would definitely say my strengths are in collaborating with clients creating custom pieces. 
My work in the past few years has grown into other mediums as well. (Silk clutches, custom Vans, and Ceramics) This keeps my studio practice fun and exciting for me! 
One of my most memorable accomplishments was to be the featured artist at the Plaza art fair a few years ago. Growing up in Kanas City and attending that annual show, I wasn't sure if I would ever achieve something like that. I had sparkles in my eyes just imagining it. It was a surreal honor to see it come to fruition and to have participated in the show for so many years. 
However, I have to say I am most proud of the fact that I have never given up. I have faced a lot of hard times on this journey. Taking a path less traveled to pursue a career in art can make you question your decisions. I had 3 high-risk pregnancies and complicated deliveries that thank God resulted in 3 beautiful children. At times I had to step back and put my health first. 
I have given my whole heart to my family. That is why I want them to see that their mom has lived her dream and so can they. I want them to know they don't have to travel the path that others find acceptable. If they have a passion and the discipline, I want to see them believe in themselves. When you love what you do it is so worth every obstacle you face. It keeps you going on the days that are tough and your goals feel so far away. 
I am not sure what sets me apart from others. What I do know is that my faith leads me to create a life that is much bigger than myself. I seek to bring light into the darkness and make a positive impact in this world and in its people. 
Do you have any advice for those looking to network or find a mentor?
I believe mentorship is best when you find a fit organically with someone. If you have a connection don't be afraid to make an effort to build relationships with those people. I find that most artists in the right time and place can be very forthcoming and willing to lend advice. 
The course of my work completely changed last year when I walked into the Belger Crane Yard Studio and met Paul Maloney. He has become of my most treasured friends and mentors. He was brand new to Kansas City and welcomed me with open arms on our very first meeting. I could not have planned the synergy of our creative minds meeting any better. He has inspired me, pushed me, and saw my capabilities when I didn't even have the ability. He continues to help me grow and develop as an artist expanding my vision as to what it means to make art. He inspires me to pay it forward and treat other artists with the same kindness he has shown to me. I am also completely honored to be collaborating with Paul as well! Collaborations are one of the most fun bonuses about being an artist! 
Many years ago, I met some of my closest friends and mentors through the artist Inc. program. It was a priceless experience that I am honored to have been a part of. I cannot say enough good things about it. I not only gained a lot of knowledge but met a lot of active members in the community and professional artists from all different kinds of mediums. I am still in contact with a lot of those people and have done countless projects and shows together. 
Taking a genuine interest in artists that you look up to is a great way as well to find mentors. You can even build these relationships by interacting on social media. Some of my closest creative friends and clients I have never even met in-person live in other states and countries. It is one of the highlights of social media. I have gained so much knowledge, support, and a community of people I love and relate to this way. 
Another good way to network and find mentors is can also take classes from artists that are experts in your medium. 
Also participating in group studio environments. Attend shows, and be an active member in your community. Simply say hi and be open to meeting people. Be willing to take advice and critiques. 
Pricing:
Oil paintings range from $125-$5500+
Ceramics range from $35 -$350+
Custom painted Vans $60 -$150
Silk Clutches $125-$285
Works on paper $50-$800+
Contact Info: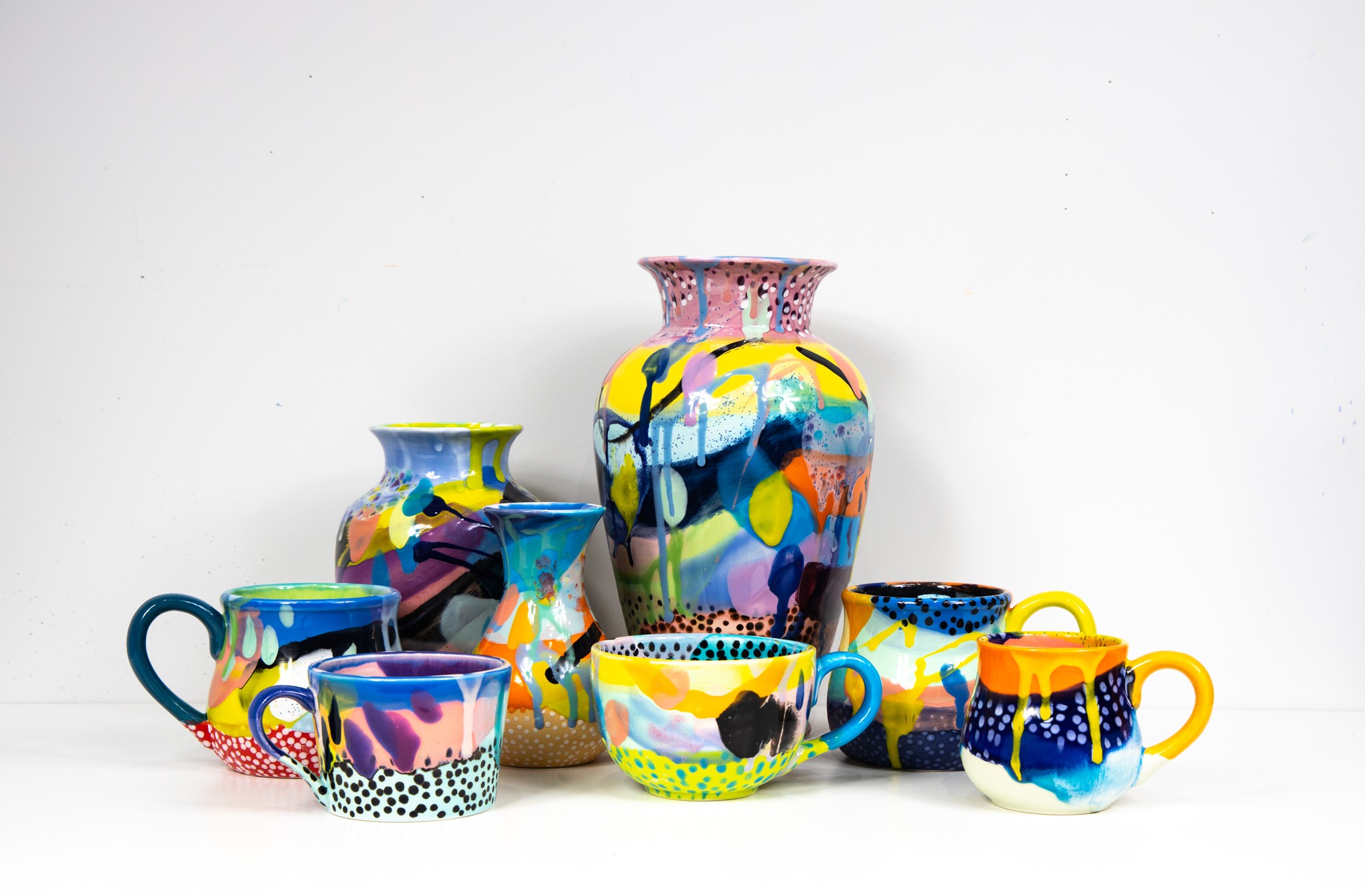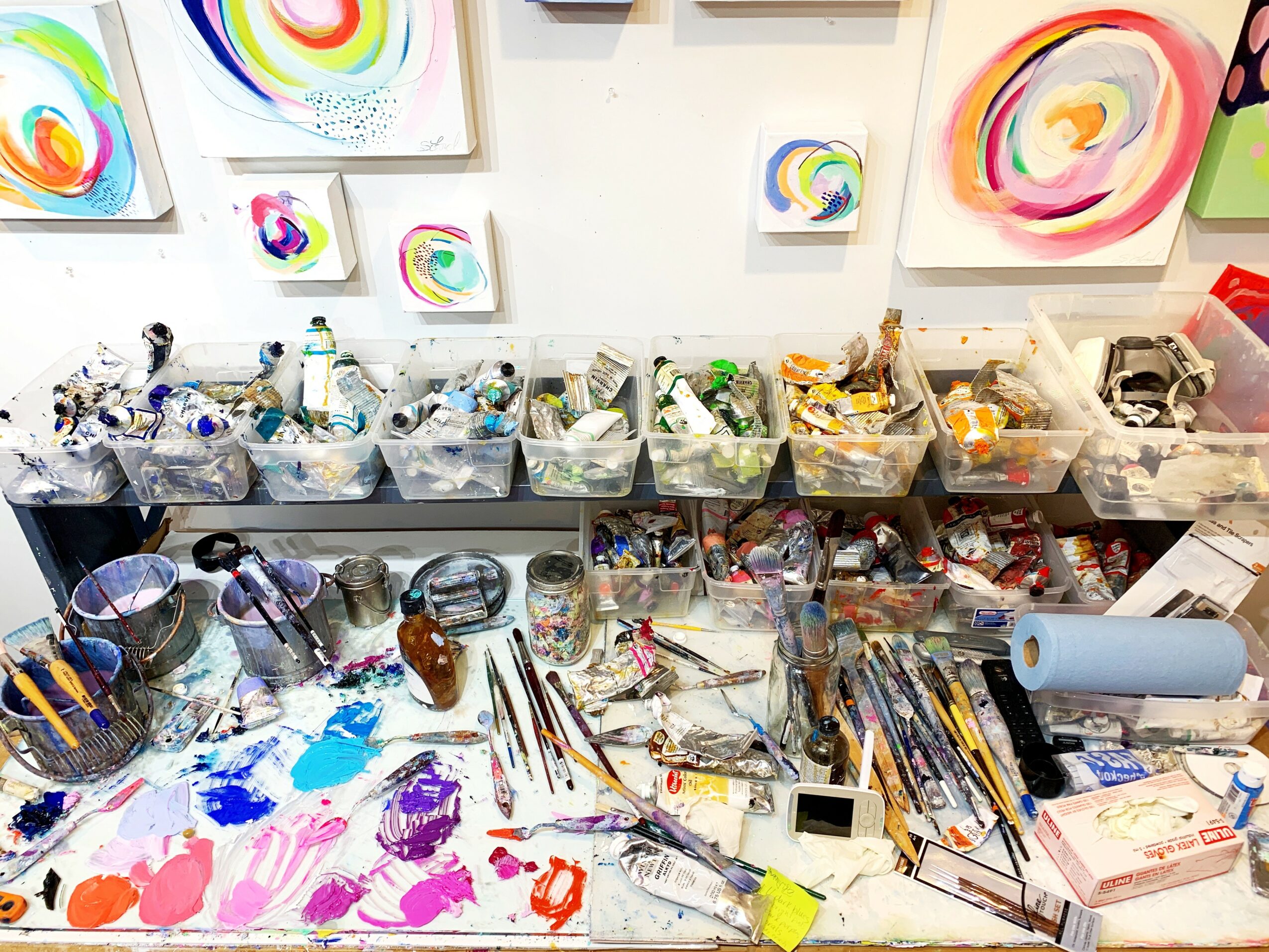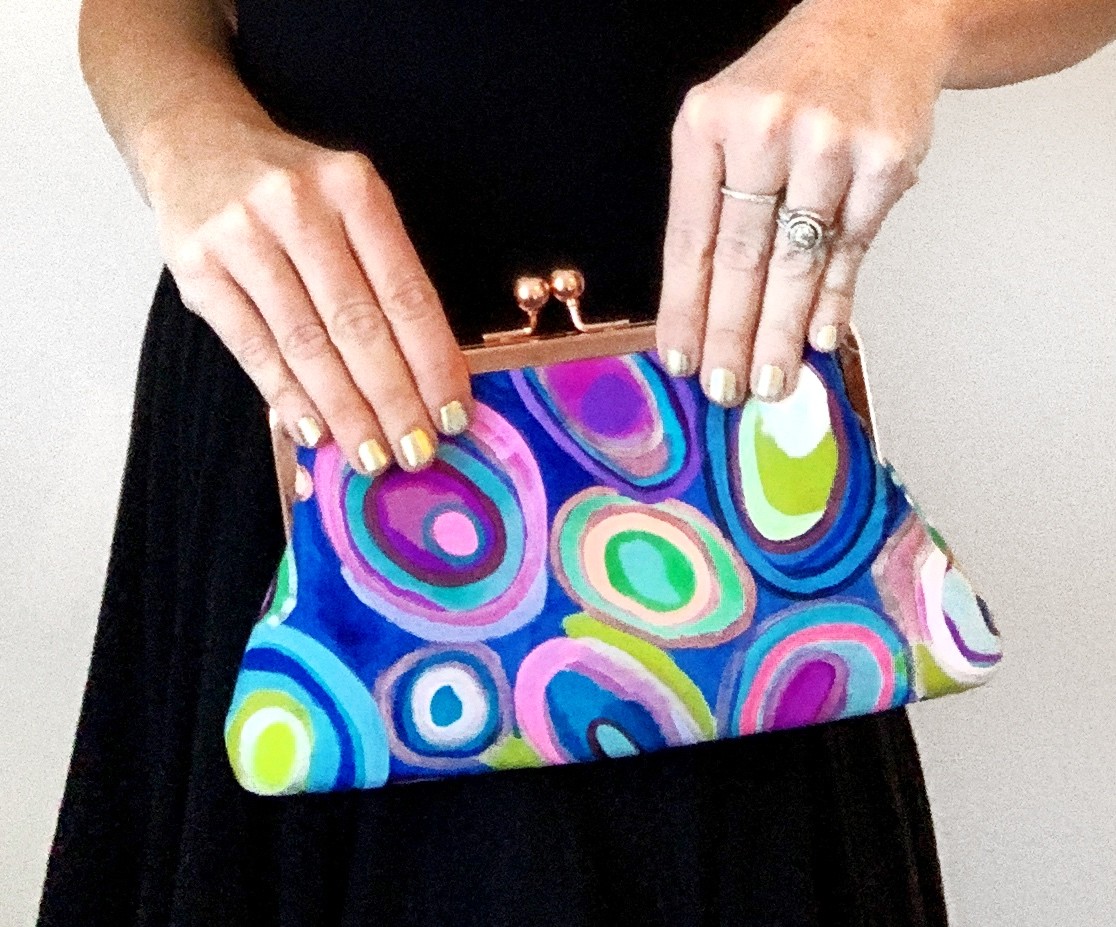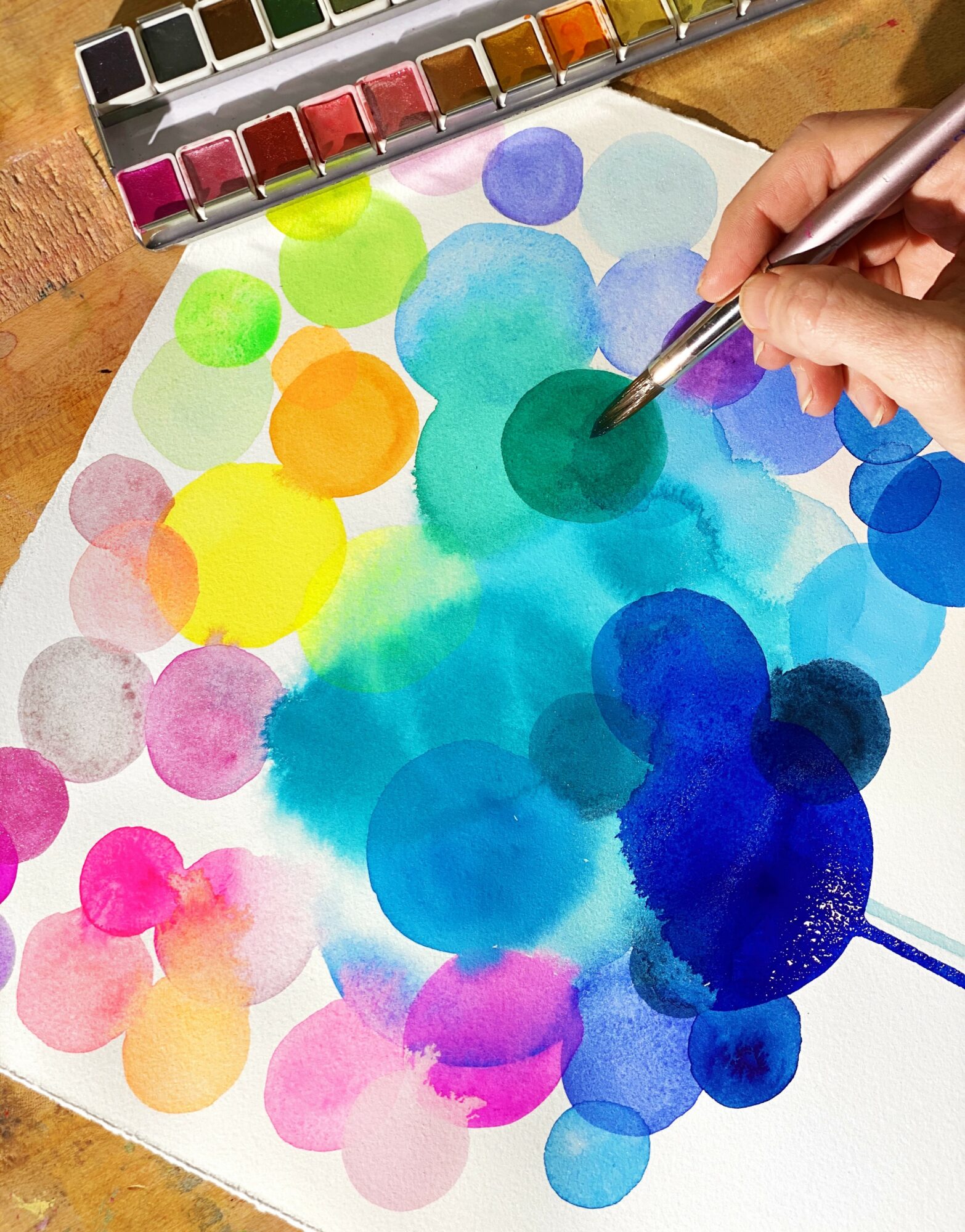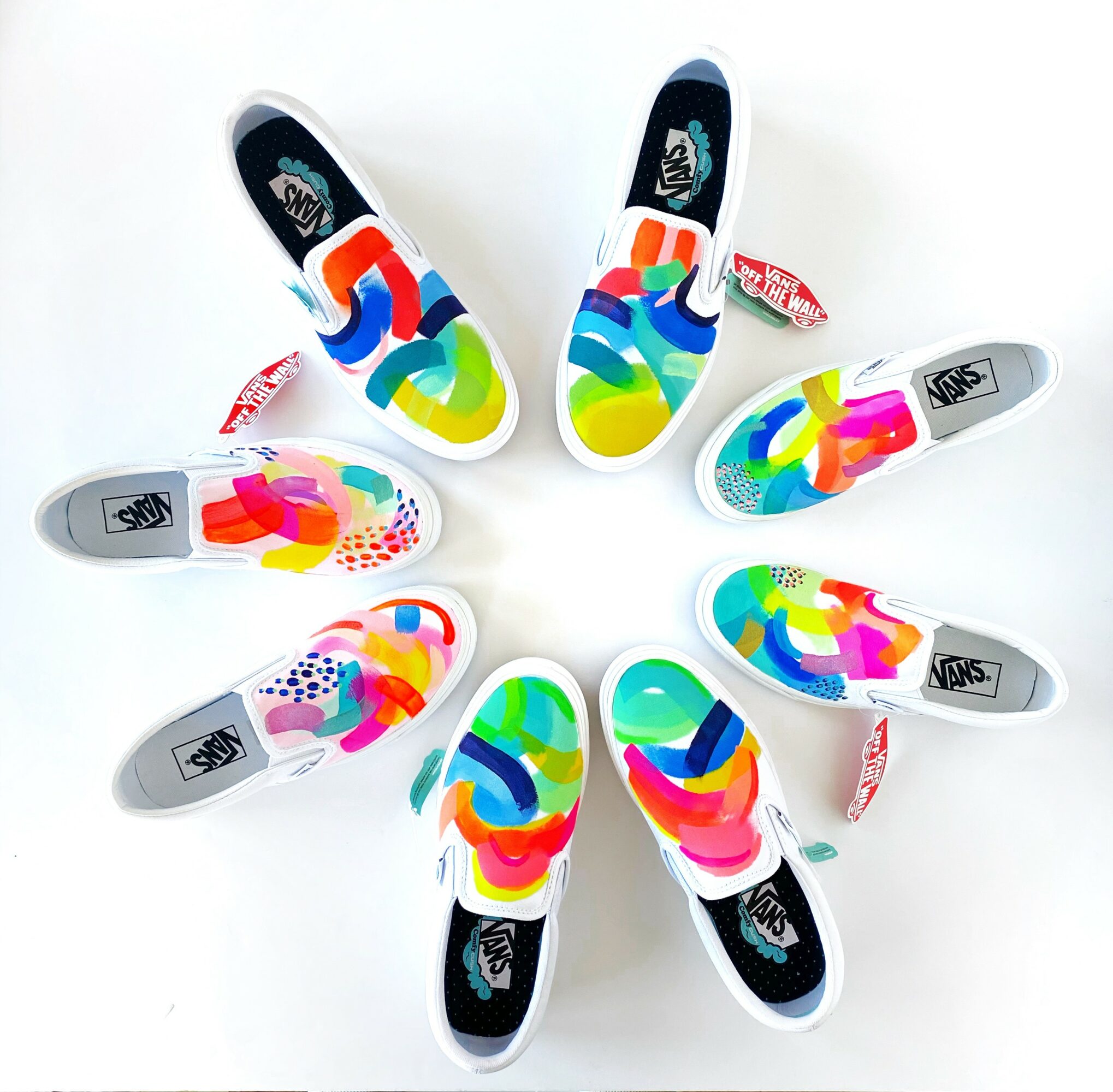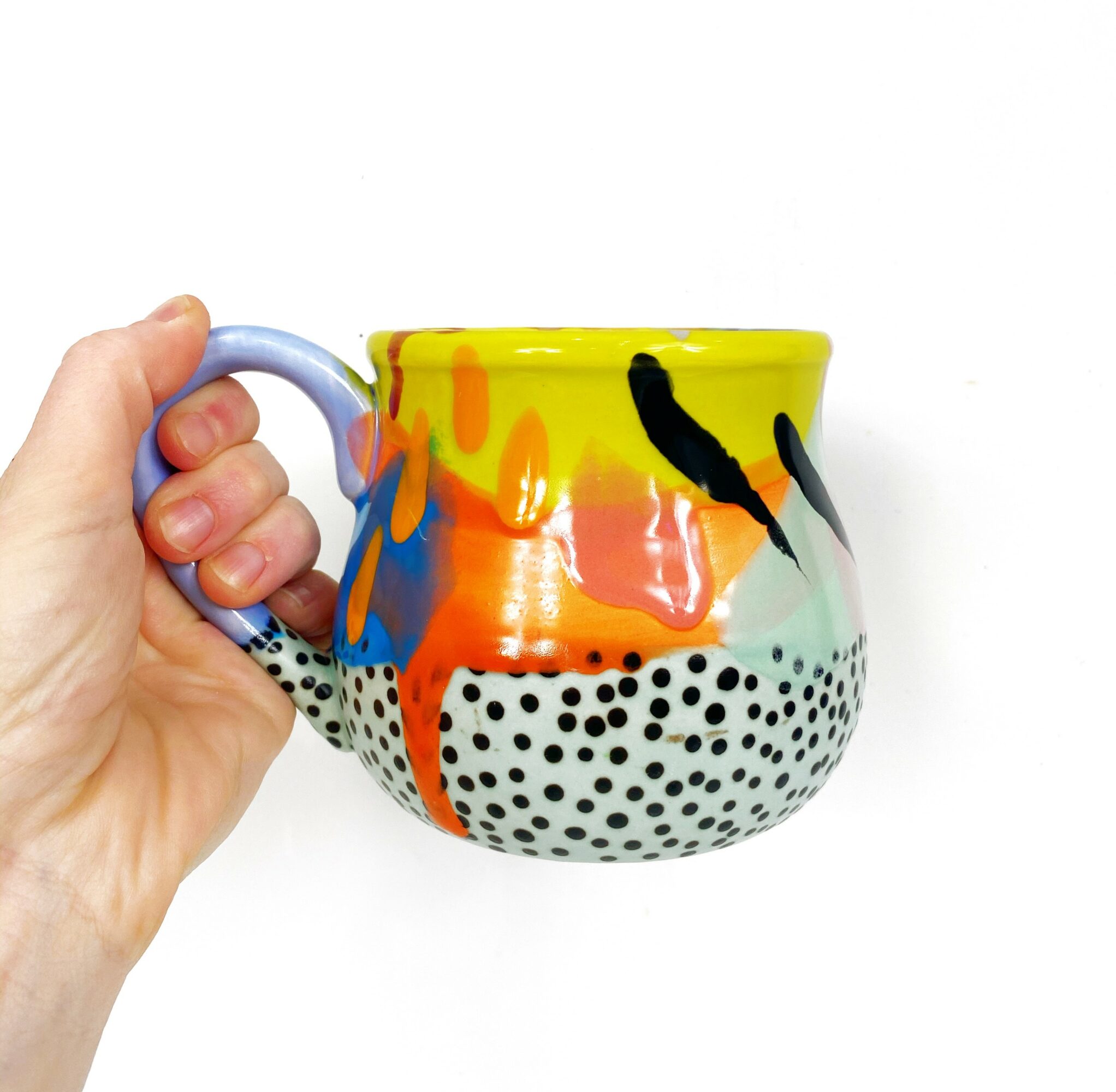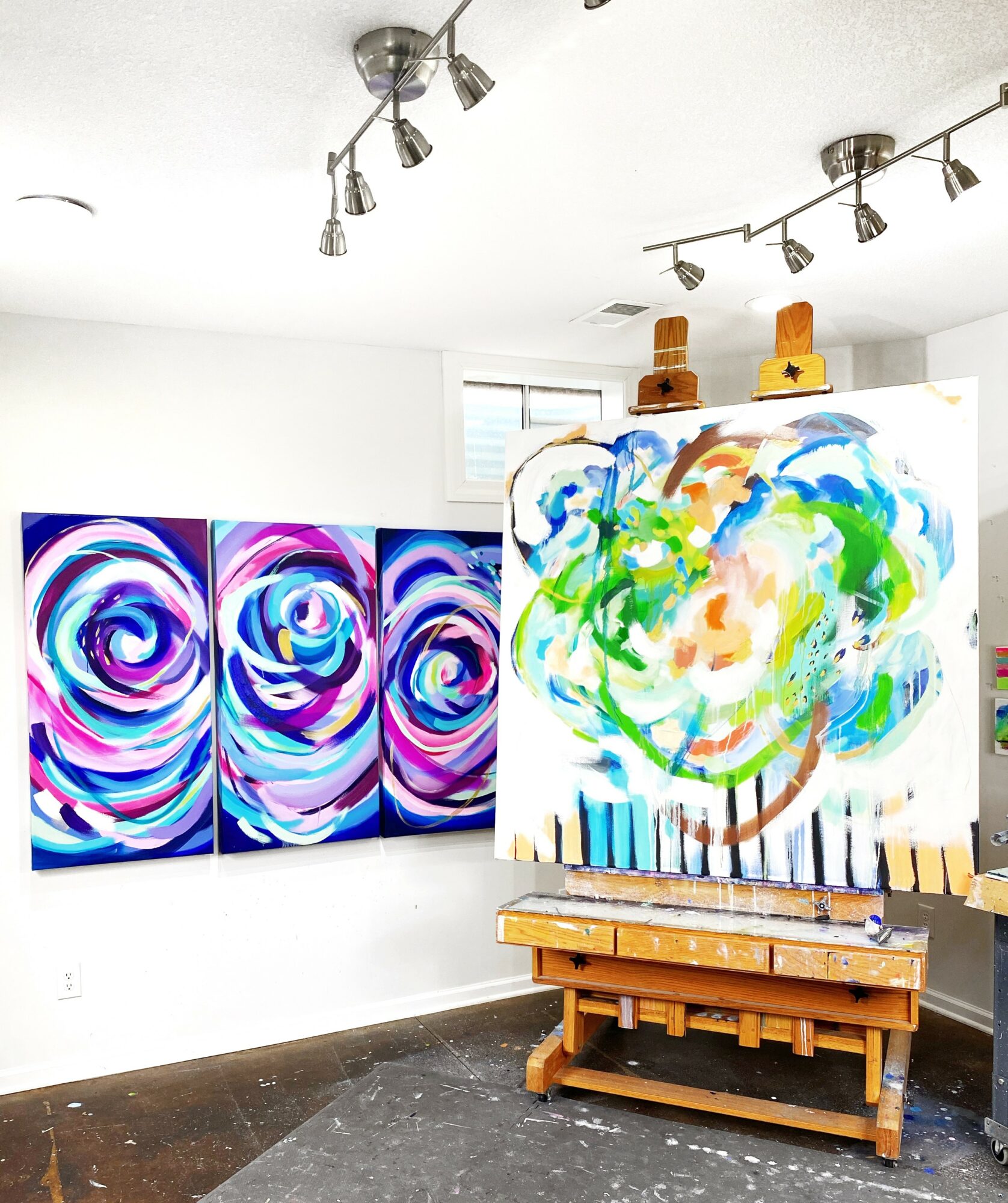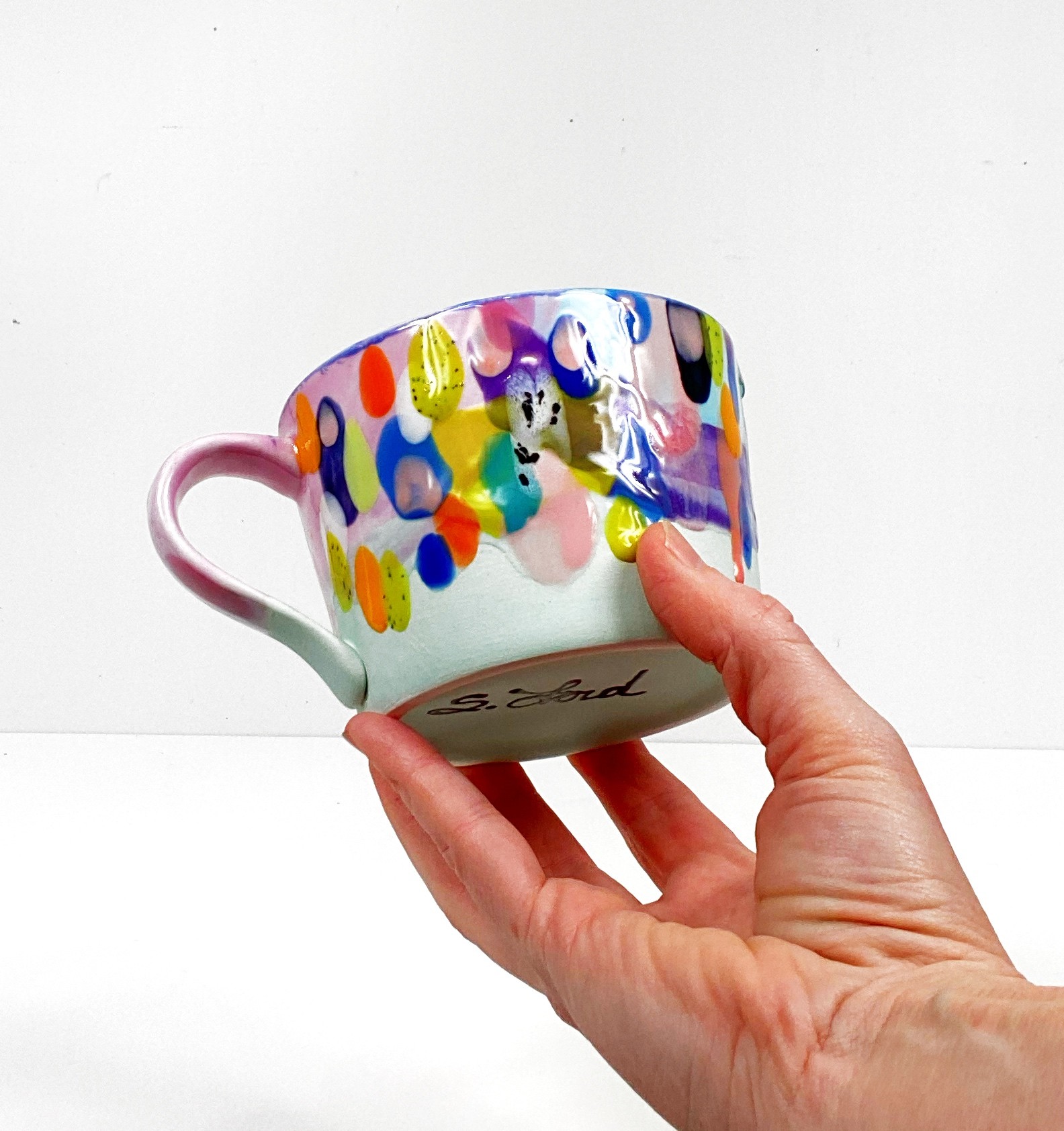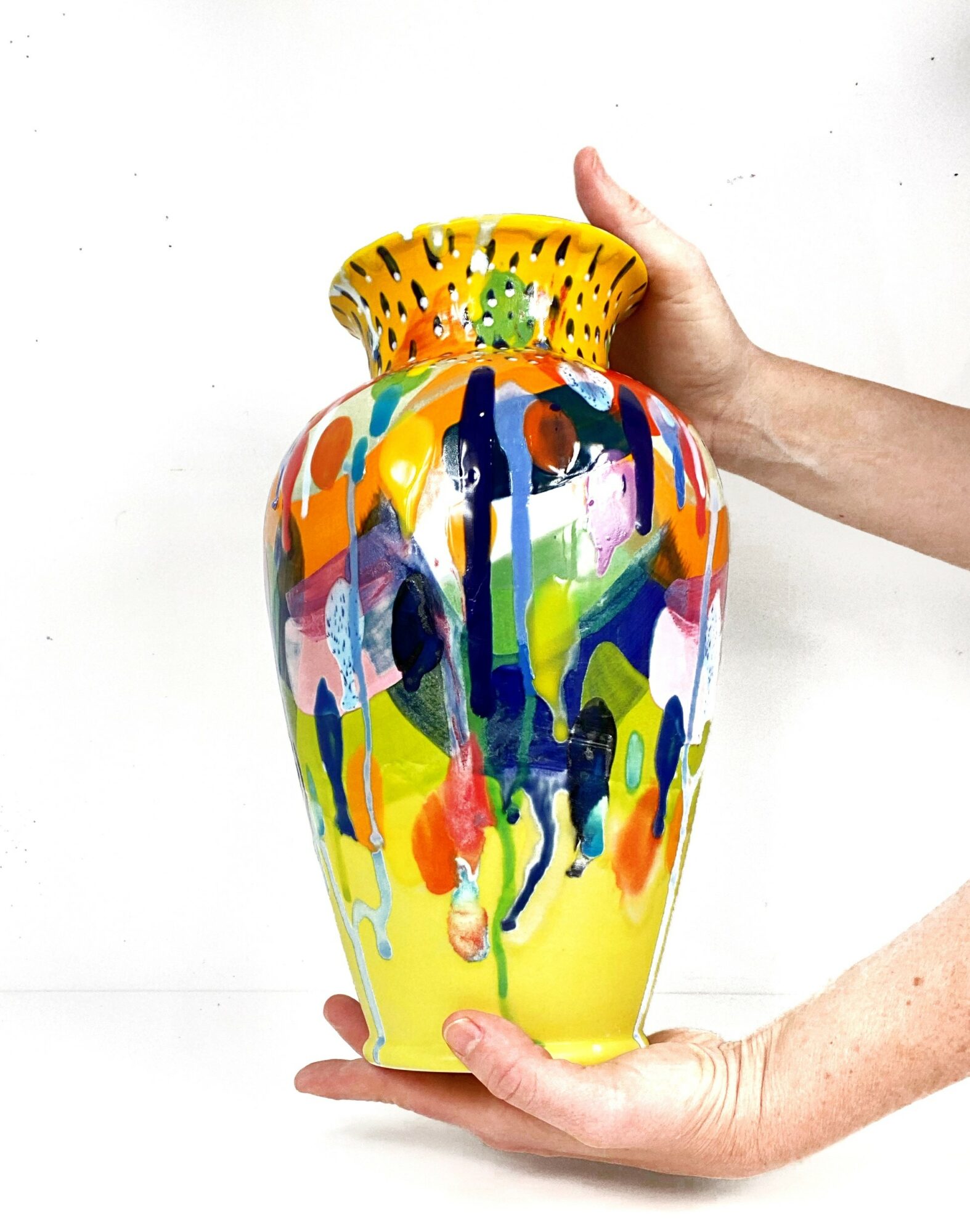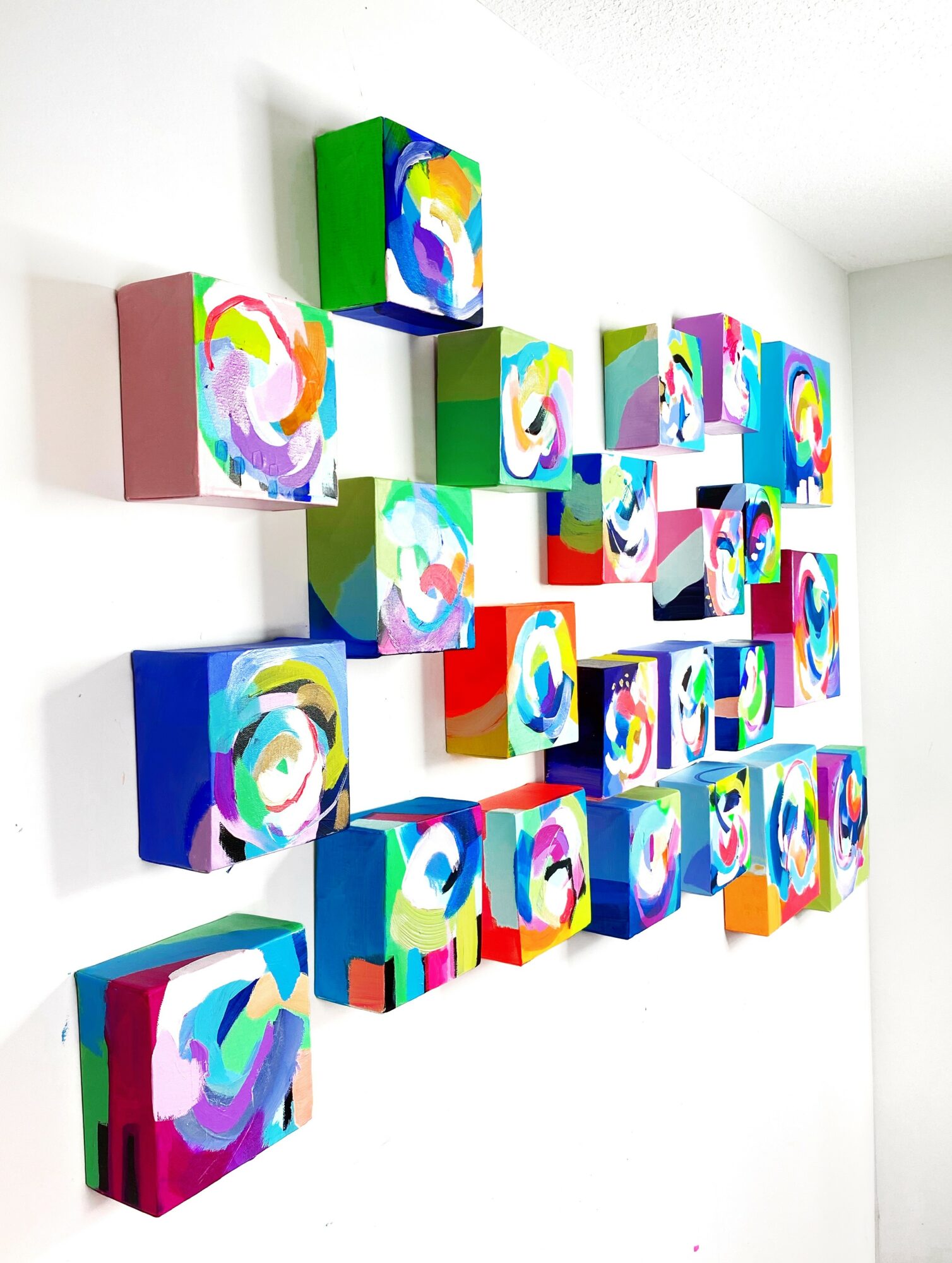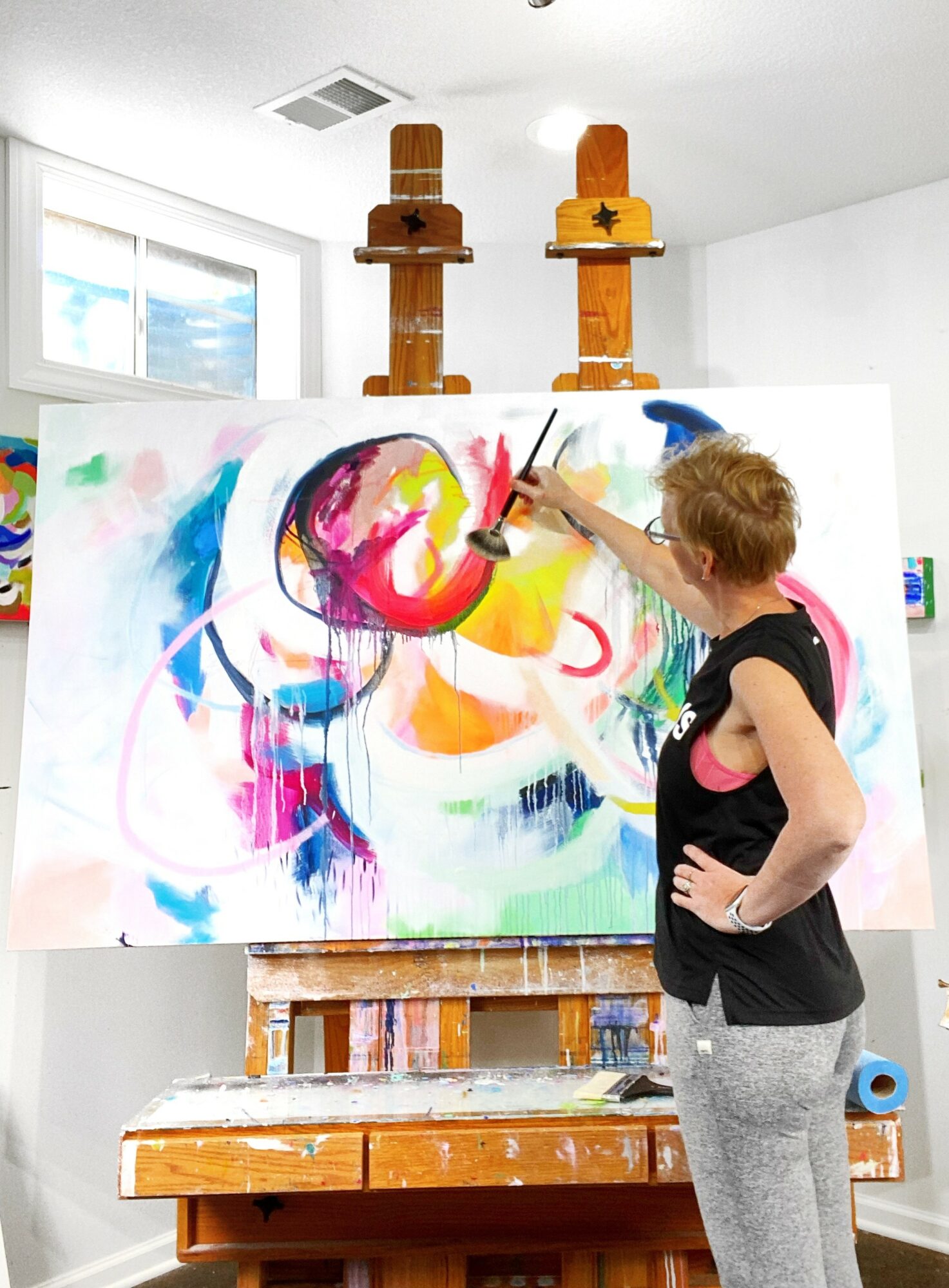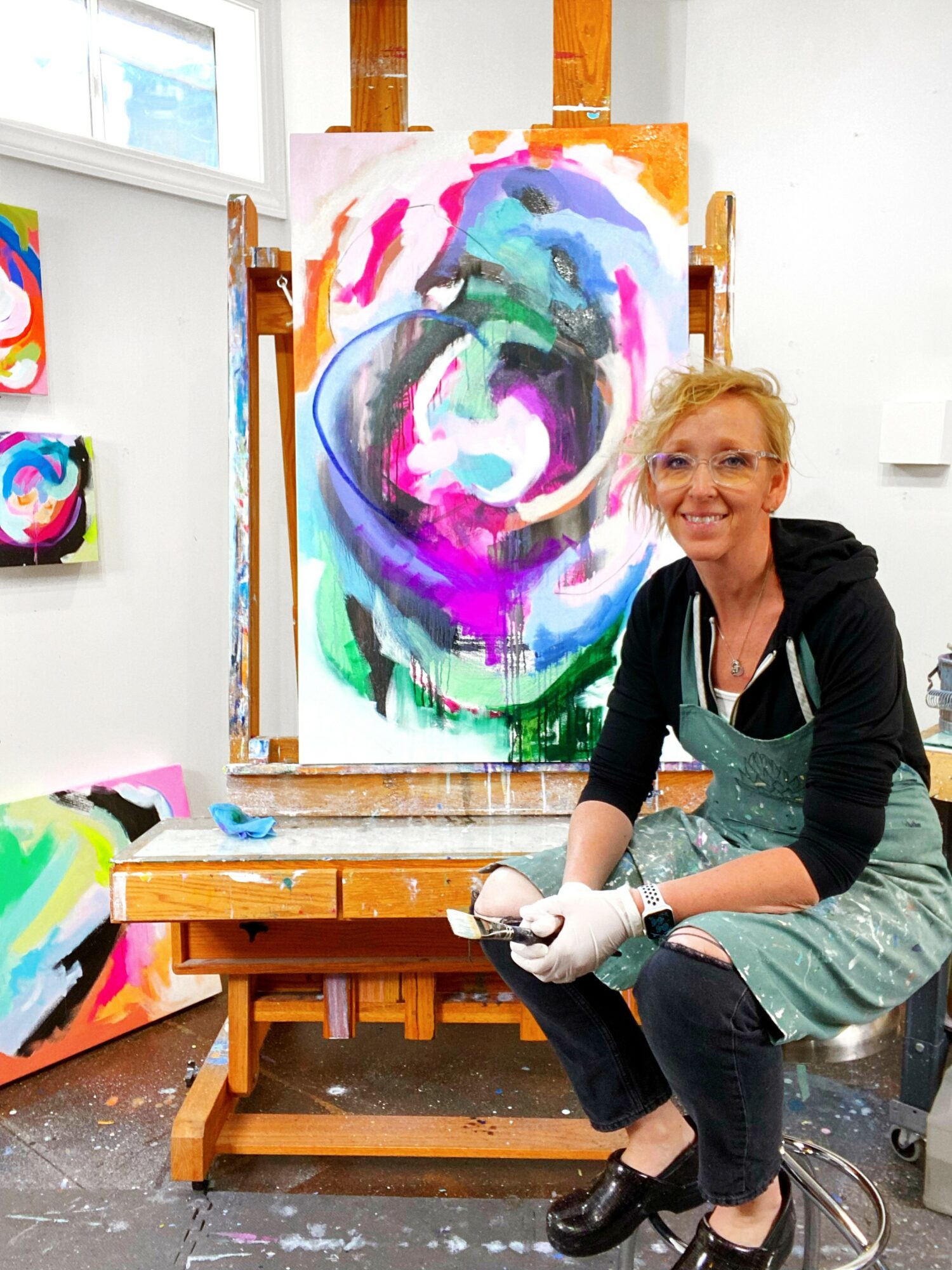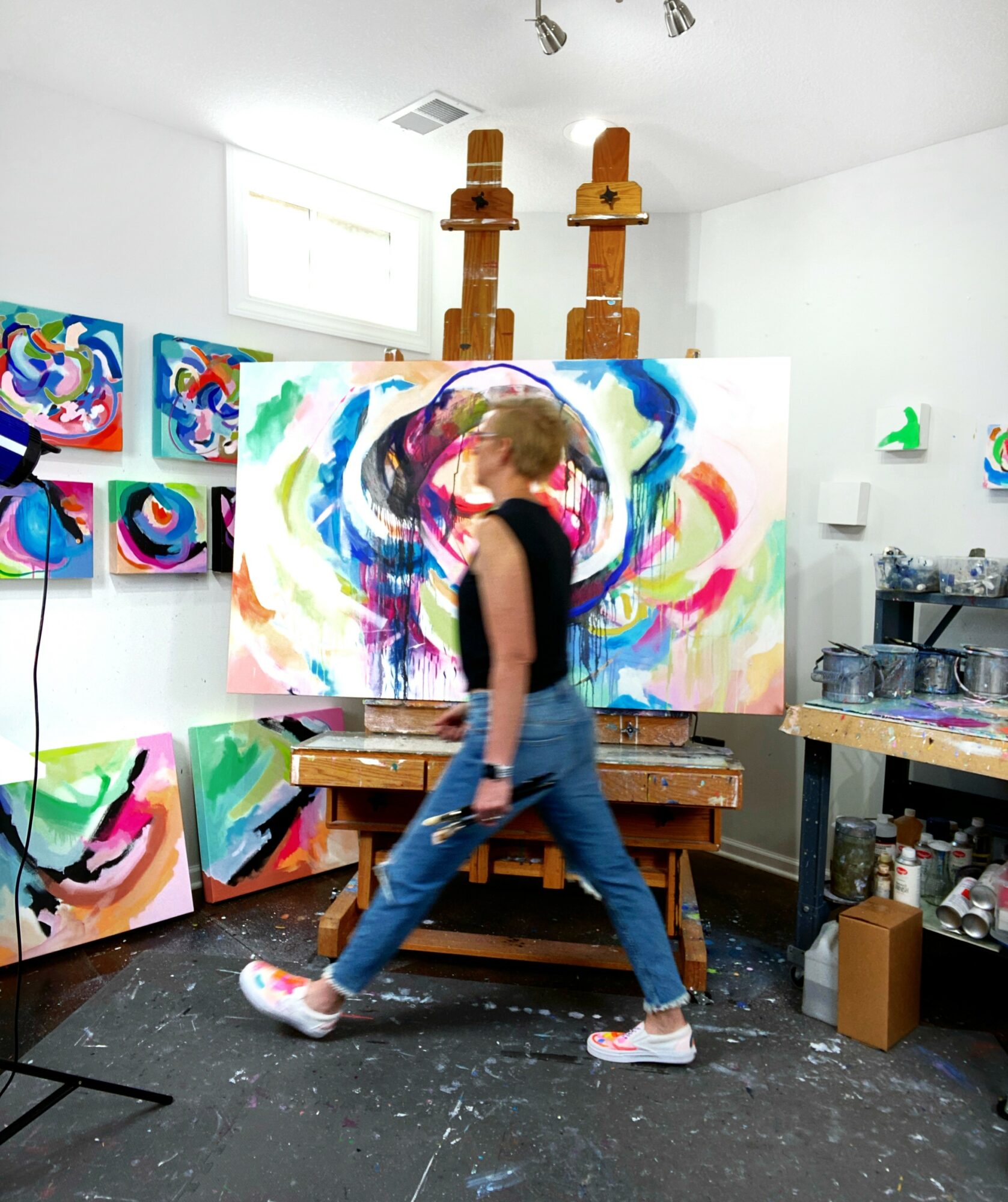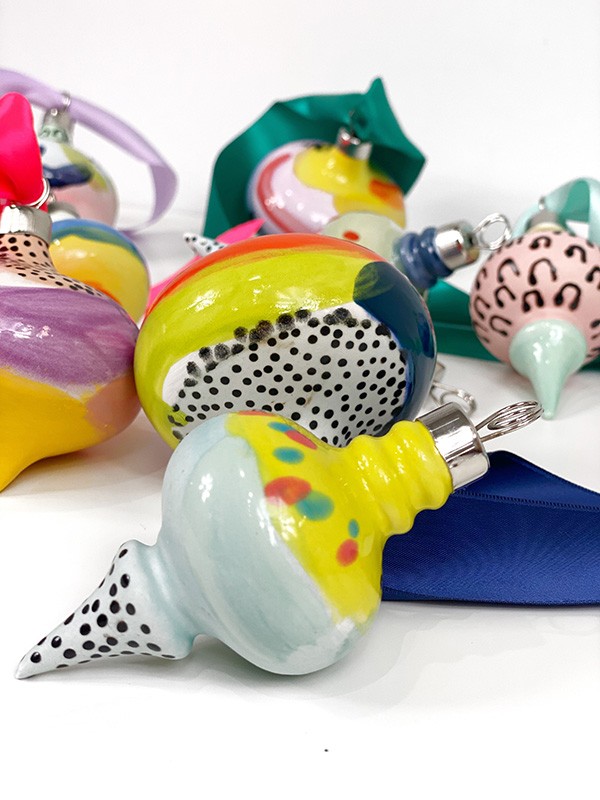 Image Credits
Suze Ford
Suggest a Story:
 VoyageKC is built on recommendations from the community; it's how we uncover hidden gems, so if you or someone you know deserves recognition please let us know 
here.