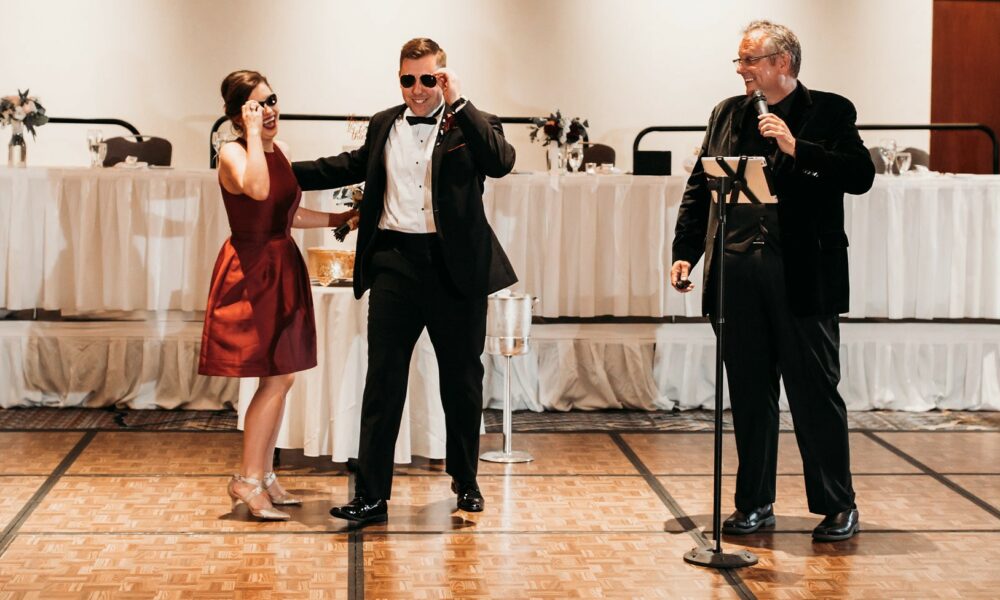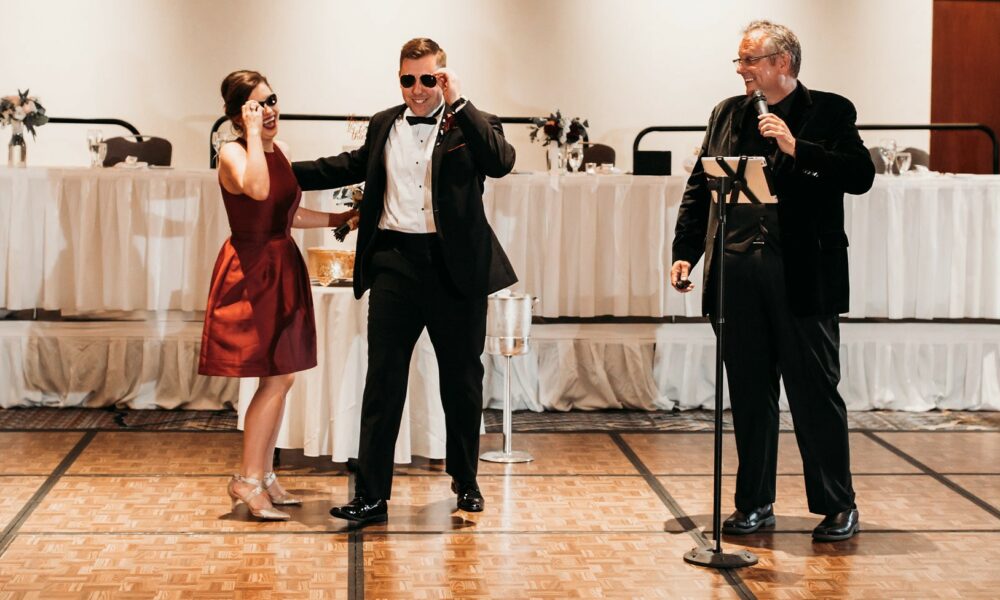 Today we'd like to introduce you to Peter Merry.
Hi Peter, can you start by introducing yourself? We'd love to learn more about how you got to where you are today?
I discovered working as Wedding DJ & MC as a job (and eventually my future career) in May of 1992 when I was thumbing through the yellow pages to get new ideas on job leads. I had several years of experience in the field of high velocity culinary arts (fast food) and was looking for something new and I certainly was not qualified to be (or interested in becoming) a dental assistant and then I turned the page and found Disc Jockeys. Drawing on my love of music, my radio quality voice (that was gifted to me during puberty), and my extrovert performer personality, I just knew this would be a good fit for me.
My first paid wedding was July 4th, 1992 in a backyard in Mission Viejo, CA (I can clearly remember the date because of the fireworks). The company that had hired me sent me out with no real training and their 3rd string equipment which kept having "issues" that I was forced to troubleshoot. They also sent me out with a mix of albums, 45's, cassette singles, and CDs.
Within two years, I found myself motivated to launch my own company and focus on delivering the most personalized service possible for a whopping $400 for a 4-hour Reception.
I had priced services based on what other DJs in my market were charging but I was also completely unaware that the vast majority of them were doing this as weekend sideline gig. Soon, my ignorance of the value of writing a good business plan began to show itself as I wound up homeless because I was unable to book enough jobs at that rate to pay my rent.
I took a few different weekday "real" jobs over the next few years while trying to build my business to a level where I could justify doing it full time. I absorbed every bit of info I could find on effective marketing and sales and I found a mentor in my line of work who charging substantially more than I was while still getting fully booked and making a living just on his Wedding DJ & MC income.
Soon my rates were going up as was the overall level of personalized services I was offering, and I began pursuing every performance training workshop I could find. One of the best investments in honing my talents I ever made was a seven weeks course on Stand-Up Comedy taught at the Irvine, CA Improv Comedy Club. I wasn't looking to become a Comedian, but I recognized that being better at writing and delivering humor was something that would certainly increase my earning capacity and my ability to connect with the guests at my weddings.
My passion finally turned into my profession when I no longer needed those pesky weekday jobs to make ends meet.
One of the marketing resources I had studied suggested that I find a need a fill it. The more I researched the information and resources that were being offered to help engaged couples plan for their wedding day, the more I realized that no one (in the wedding planning books, bridal magazines, and reality wedding shows) was telling them how to make sure their once-in-a-lifetime celebration was going to be both fun and memorable. The primary focus seemed to be on the dress and the decorations…the aesthetics…the theme. But no one was discussing the actual experience itself and how to prevent it from becoming boring and mundane.
A Wedding Reception is a Celebration, and a celebration is supposed to be fun. But if the engaged couple is only told to plan for how it is going to look instead of also focusing on how it is going to feel…they might wind up feeling disappointed at the end of their celebration if it doesn't flow well or keep their guests so entertained that they wind up staying until the very end.
I had found the "need" that I could uniquely fill.
It started out as free seminars for engaged couples on how to plan their celebration from an entertainment focus with pitfalls to avoid and creative ideas for helping their guests feel like active participants instead of just spectators. Those ideas then got turned into a booklet. And then, in 2007, I self-published those ideas into an actual book titled "The Best Wedding Reception…Ever!" and wound up selling over 11,000 copies on my own.
I then sent copies of the book with my sales results to 6 publishers of wedding planning books and one of them picked it up! The hardback, full color edition of my book was finally available on the bookstore shelves and on all the digital platforms in October of 2010! I am proud to say I have received feedback from engaged couples who are now reading it all over the world.
While I was promoting the release of the book here in Kansas City, I met a catering sales manager named Audrae Mayo and struck up a friendship that blossomed into a relationship within a year and I relocated to Kansas City a few years later.
On January 1st of 2020, while on vacation at DisneyWorld, I surprised her by proposing at the Magic Kingdom in front of Cinderella's Castle and we are still in the process of setting our date so we can finally begin planning our own Wedding and Reception.
COVID-19 put quite a damper on my business and my industry, but I am confident that things will return to normal soon and I am more passionate than even about helping engaged couples create a celebration so fun, so unique, and so memorable that their friends and family will be saying afterwards for years to come that theirs was "The Best Wedding Reception…Ever!"
We all face challenges, but looking back would you describe it as a relatively smooth road?
My biggest challenges have been: winding up literally homeless because I had priced my services far too low, getting divorced and still maintaining a positive attitude (especially while I was "on-stage" at my weddings), re-locating to Kansas City and having to practically rebuild from scratch, and watching my chosen profession and life's passion literally dry up overnight due to COVID-19. But as it says in my favorite Bible verse "And it came to pass…", these things were mere speed bumps and thankfully they didn't "come to stay."
Thanks for sharing that. So, maybe next you can tell us a bit more about your work?
One of my most sought after "signatures" as a Wedding DJ & MC are my Grand Entrance Wedding Party Introductions.
Most Wedding DJs & MCs usually just announce the Wedding Party members, they don't actually introduce them into the room full of wedding guests. I've heard some call it "the shouting of the names" because that is all that is typically done. The DJ plays some upbeat music and then shouts out the names of each member of the wedding party.
But that is merely announcing them into the room. An introduction requires the sharing of some personal information to help the guests get to know them.
In a room of 200 wedding guests, most of them will not know who all 10 (or more or less) of the bridesmaids and groomsmen are in relation to the bride and groom or in any other way.
For over 20 years now, I have gathered data on each person in the wedding party so I can properly introduce them and connect the dots for the guests on how they are connected to the bride and groom while also giving them a snapshot of who they are as a person. I have also excelled at using sound bites (movie clips, sound effects, song clips, etc.) along with punchlines to inject humor and sometimes even roast them in a fun and friendly way.
This serves three vital purposes.
1: The guests will now know and feel more connected the entire wedding party.
2: The guests will now be thinking this is the most fun they have ever had a wedding and we have only just begun.
3: The guests will now see me as someone worthy of listening to for the rest of the night when I have something important to share about a unique moment that is about to happen.
I have gone on to teach performance workshops on this precise skill set (with my performance training co-facilitator, Liz Daley) to hundreds of Wedding DJs & MCs from around the world. We call it the "Make It GRAND! Workshop"
What does success mean to you?
Finding something you love to do so much that, even when working endless hours doing it, it still doesn't feel like work, and then finding a way to make a living at it. Some may call it luck. But it truly can take decades of very hard work to make such a dream into your reality. If it provides you the opportunity to make a good living while having the freedom to select only the jobs that allow you to do your best work, then you have truly become successful.
Contact Info: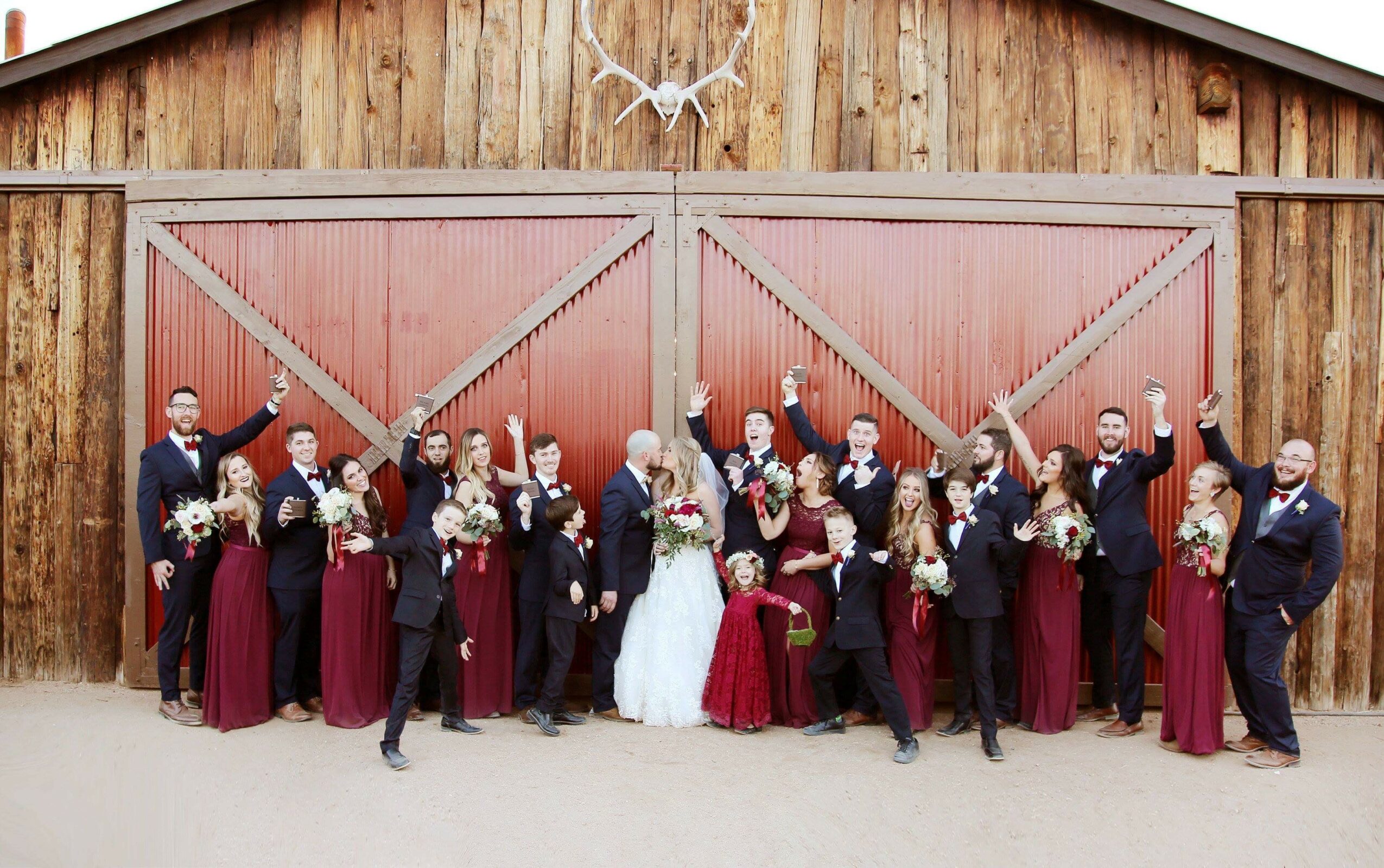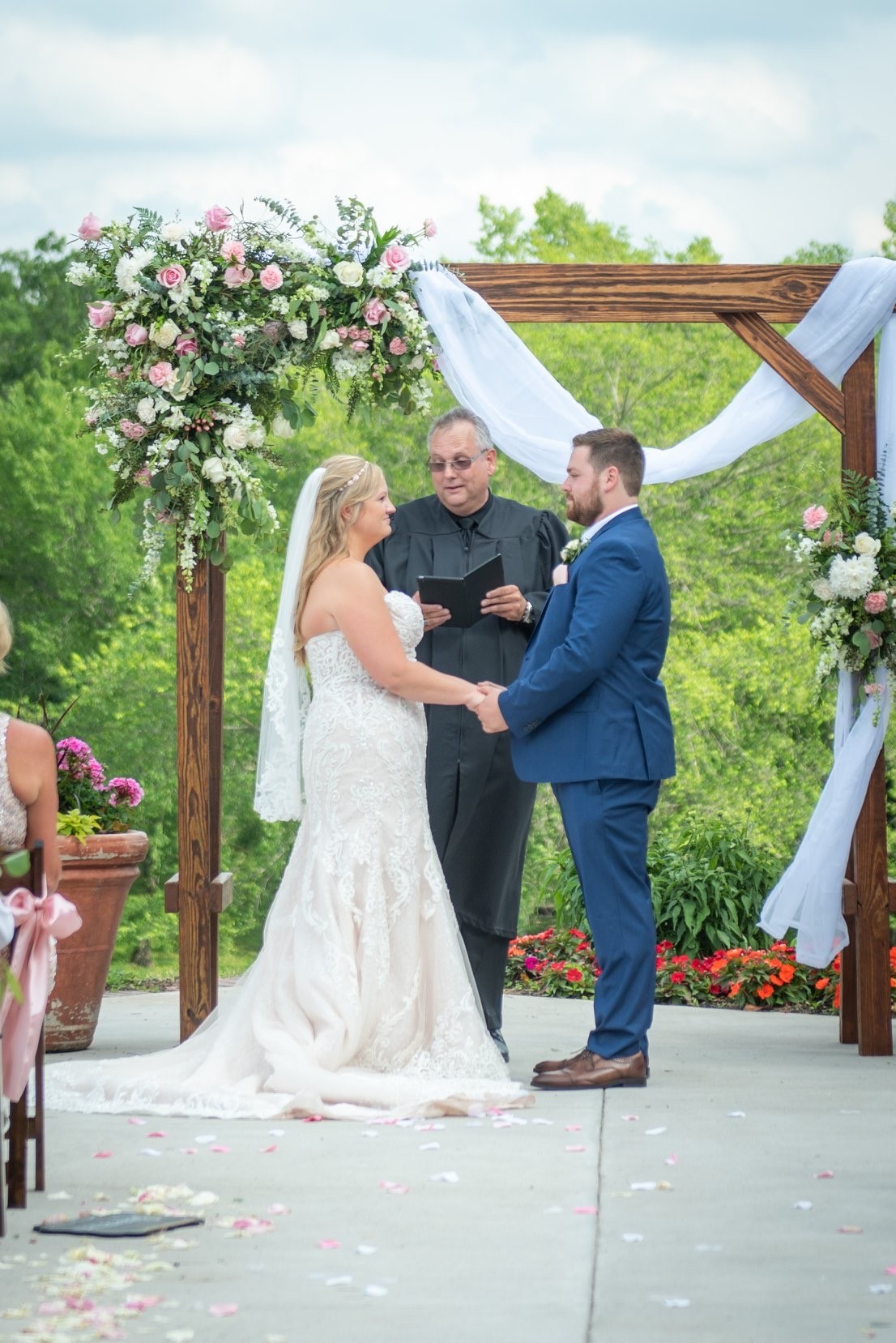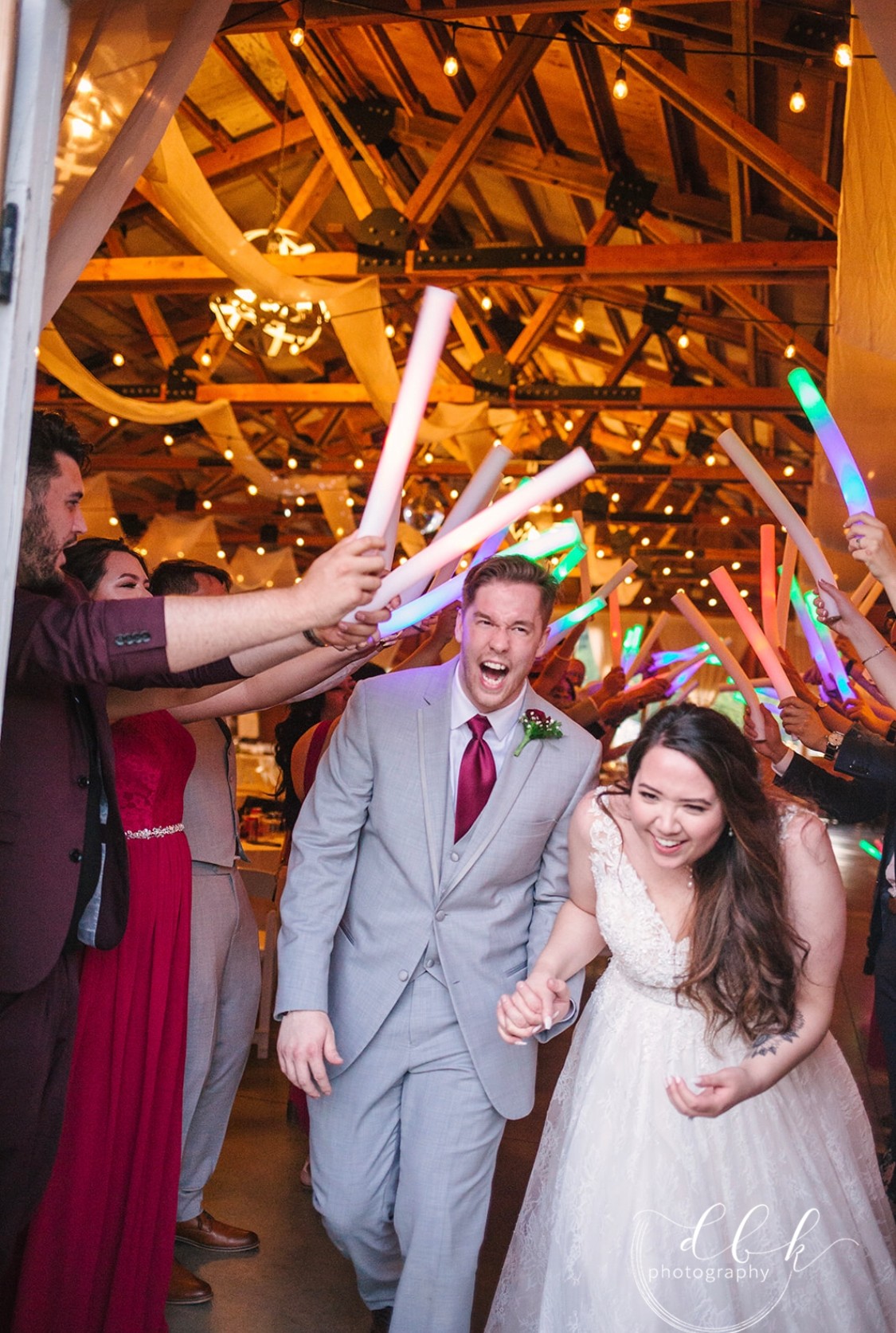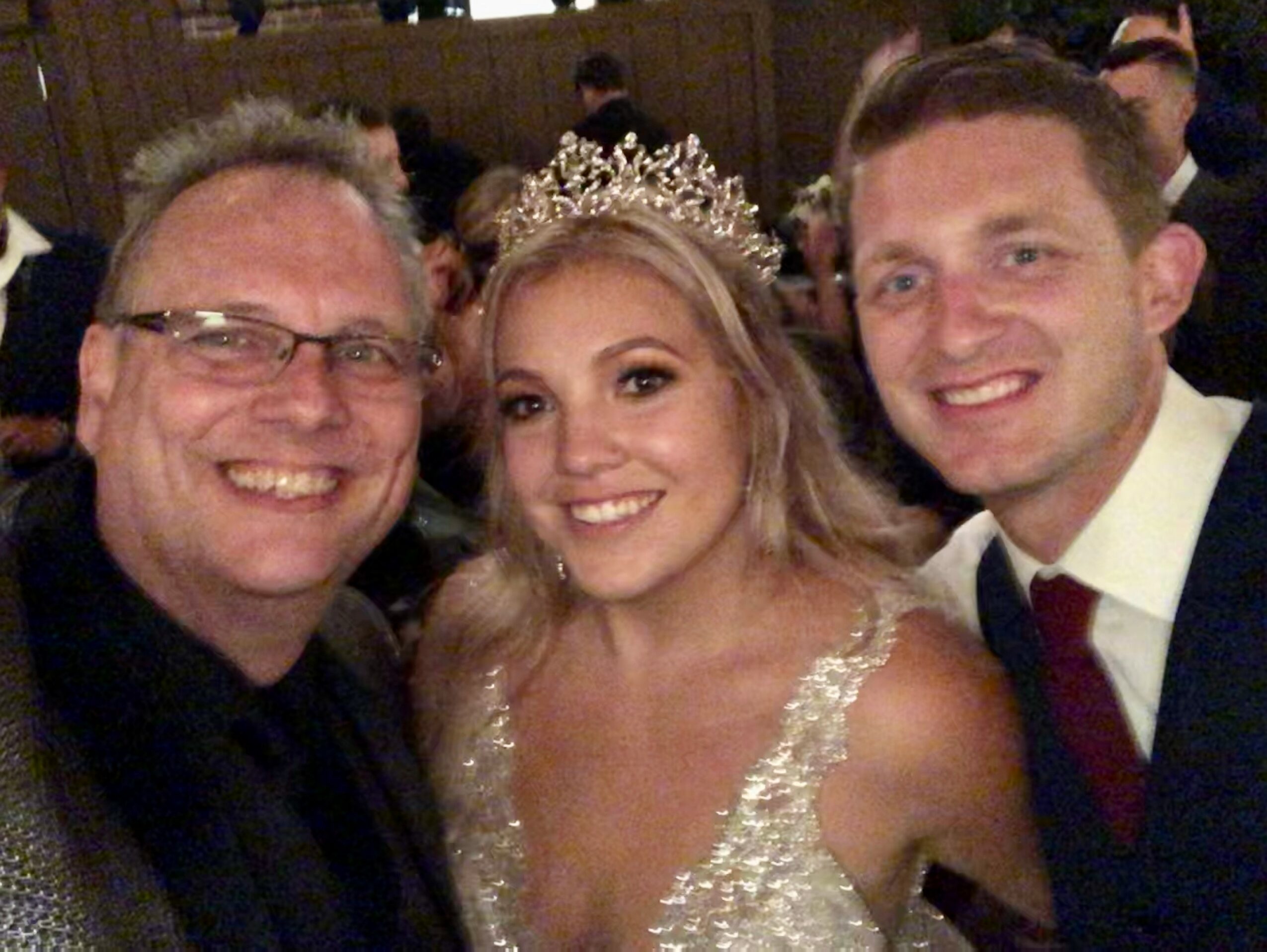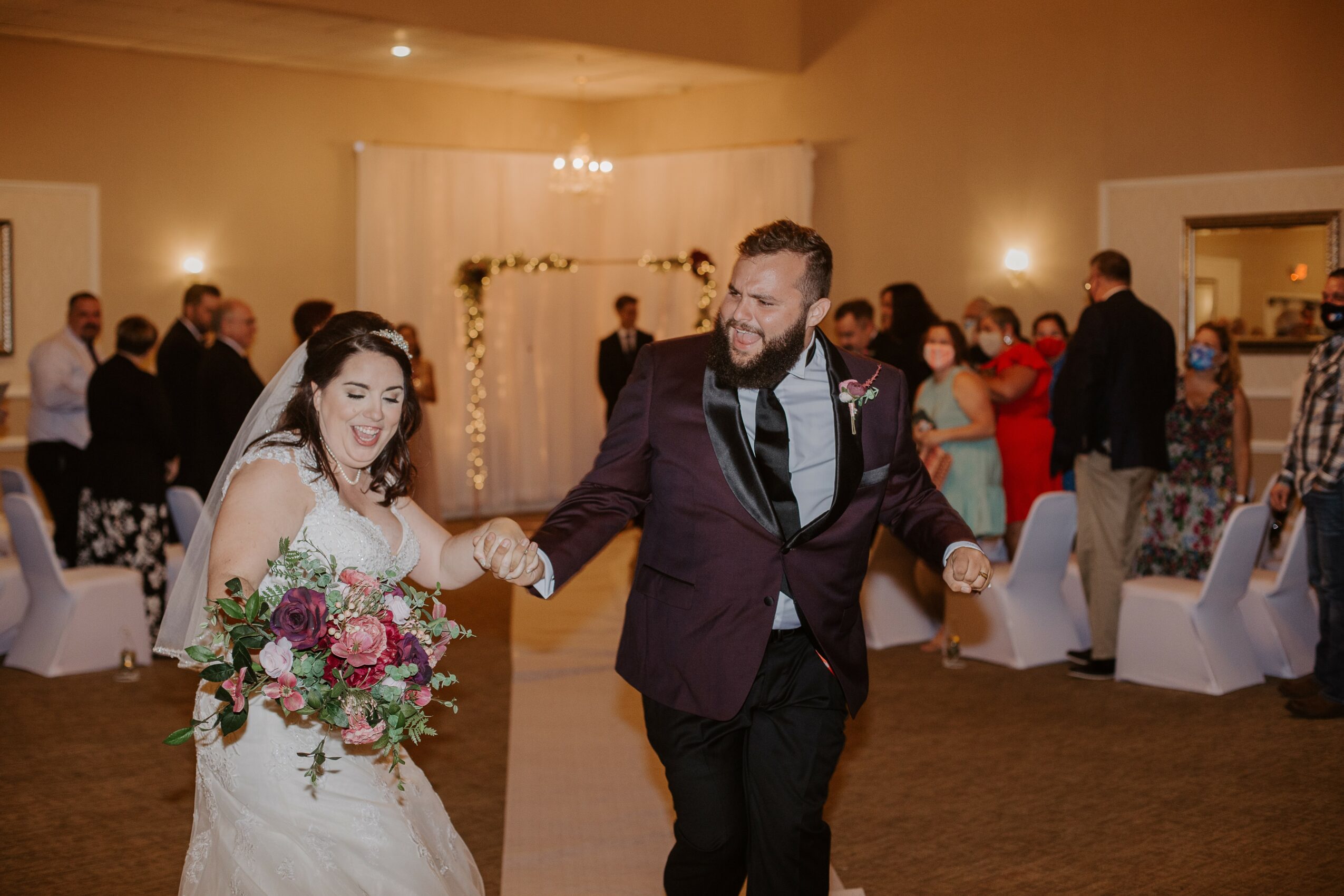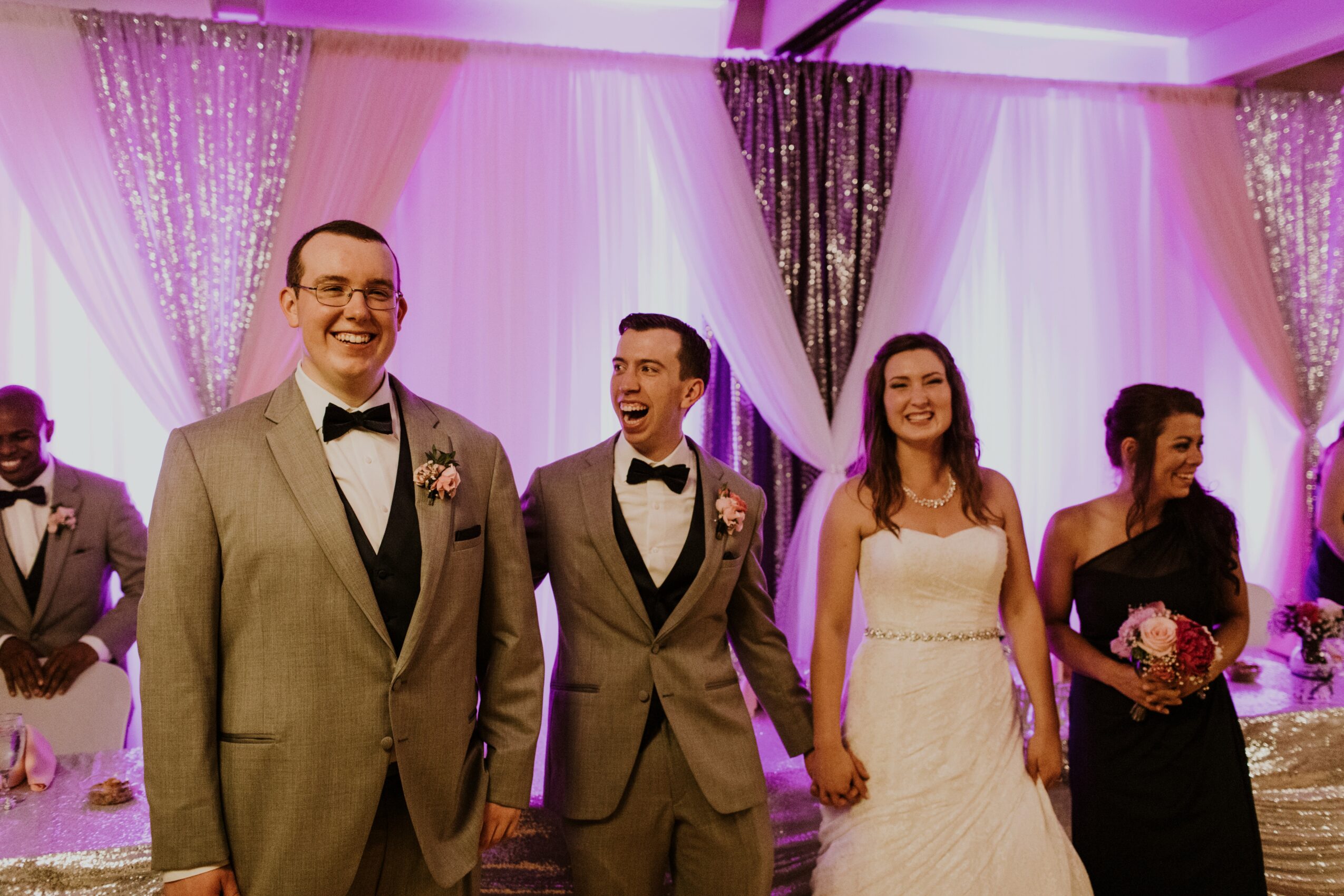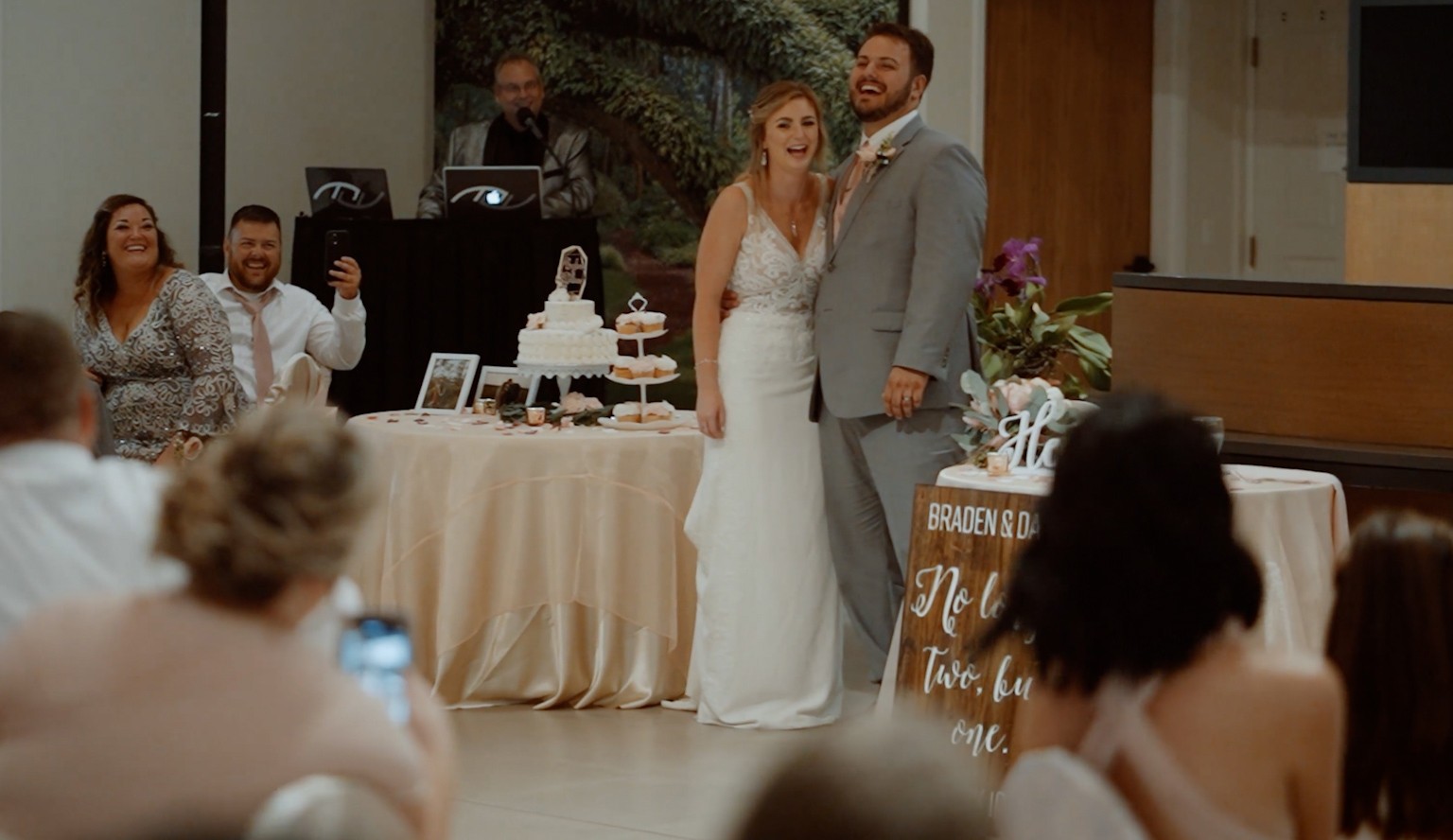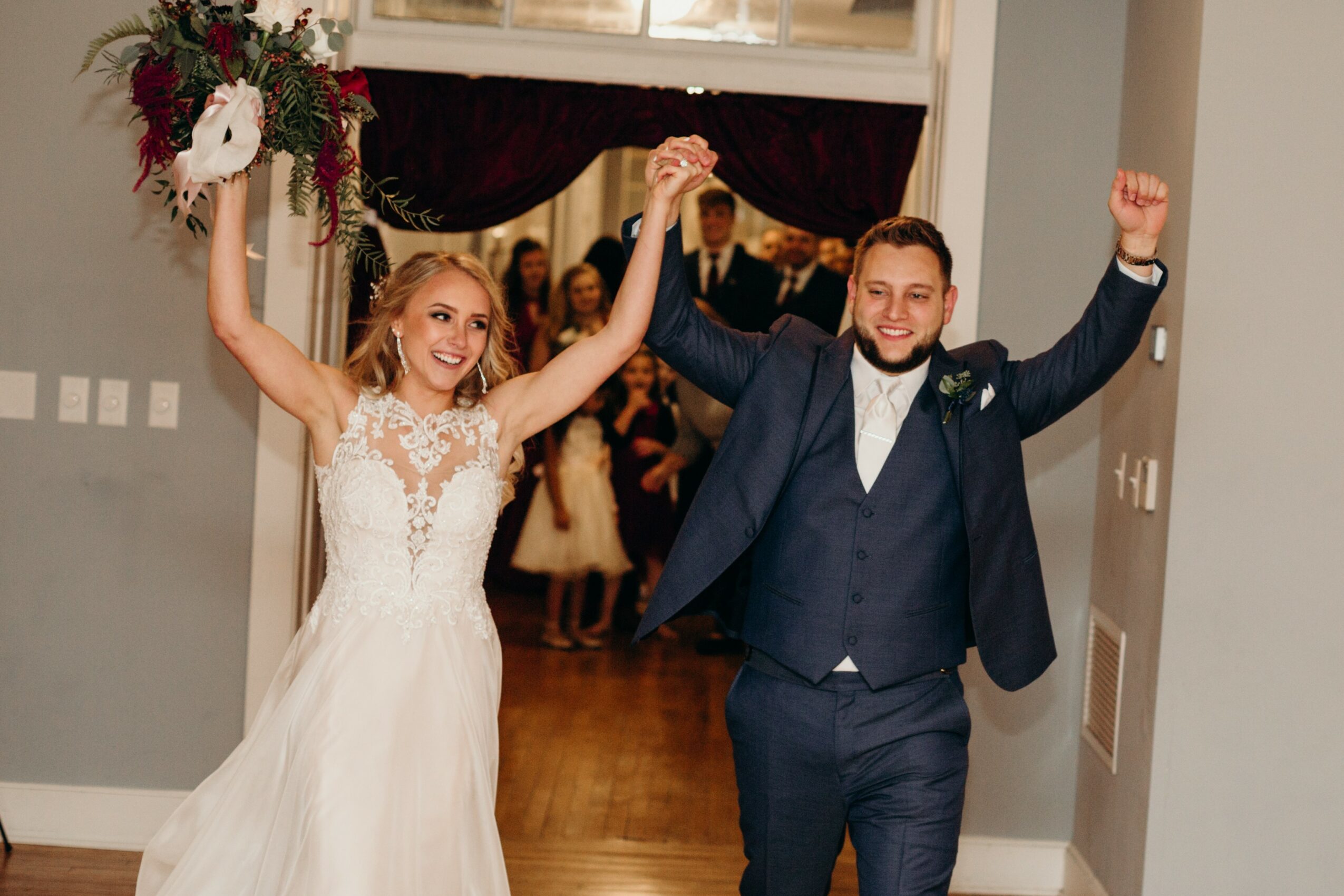 Image Credits
Felicia The Photographer Beau Vaughn Photography Nadine Foreman Photography A Gillardi Photo DBK Photography Abby Bell KCM Studios Julianne Marie Photography
Suggest a Story:
 VoyageKC is built on recommendations from the community; it's how we uncover hidden gems, so if you or someone you know deserves recognition please let us know 
here.