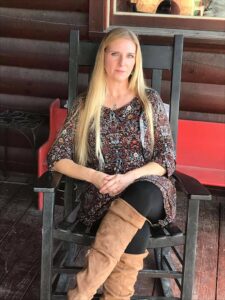 Today we'd like to introduce you to Melissa Ashley.
Hi Melissa, we'd love for you to start by introducing yourself.
Our story begins with my youngest son—five at the time—who's on the autism spectrum, though to this day he is unaware of that. He was afraid of all animals and my second youngest son—seven, almost eight—is an animal lover! The animal lover was so excited to walk into a barn full of various animals at Faulkner's Ranch, while my littlest was terrified and clung tight to my leg. Just inside the barn was a giant Brahma bull named Humphry. We bought food to feed the animals and my seven-year-old proceeded to hand Humphry food from his hand instead of the scoop tied to his stall. I stepped over to help him put the food into the scoop, and my youngest was gone. He would often hide in stressful situations, so we always dressed him in bright colors. Just on the other side of the barn, I could see his bright-colored shirt. I went to him to see what had caught his eye. He was watching two alpacas inside a stall. He wasn't afraid of them, and they didn't seem to pay any attention to him. I tried to pet one, but it was not having it. We talked for a while about how unique alpacas are and why they were so intriguing to him. He wasn't really sure, but he wanted to learn more about them. Before walking away from the stall, I noticed a sign that said 'Alpacas for Autism'.
Since we homeschool, research is a big part of what we do and the boys were more than happy to spend as much time learning about alpacas as I would allow. We found that alpacas tend to want to be near people without interacting with them; they like to parallel play. Alpacas also tend to be very sensitive to touch and sound, much like my youngest son.
After nearly three years of research, we moved out of our small town and into the country. My husband and I were both raised in cities—myself in Kansas City, Missouri and my husband in Shawnee, Kansas. He had no experience with farm or ranch life, and my experience was limited to summers as a teen on my grandparent's farm working with my grandfather who was a veterinarian. We moved to our ranch with three dogs and two cats in September of 2016, began hosting with Airbnb in November of 2016, and bartered for our first four alpacas in March of 2017.
As someone who was born with a disability, I have always had a soft spot for the underdog. That has carried over to our experiences on the ranch. We often take on livestock someone else has given up on, is not able to care for, or simply couldn't fit into their farm plan. I have never physically been able to hold a traditional job, but now that we are hosting in our home, I'm able to do what I can when I can. My husband and children are wonderful support.
In addition to my two youngest sons at home, I have a 28-year-old son and a 22-year-old daughter. My son and daughter-in-law just welcomed their first child, they also help with major projects and he and his wife do most of our photography for weddings and special events. My daughter is a groomer at a pet spa, so she keeps our livestock guardian dogs groomed.
We ended 2019 with 12 alpacas, eight goats, and roughly 27 sheep. The pandemic shut down most agritourism, raised costs of processing fiber, and left many people relocating to other states for work. We opened our hearts and our ranch to camelids and hooved animals who were being displaced. This greatly increased our workload and outgoing funds for their healthcare, food, extra fencing, and shelter. It goes without saying the last year has been extremely challenging for everyone, including animals.
Today, we host a Farm Stay through Yonder, FarmStayUSA, and Airbnb, as well as a Paca Picnic tour. Our alpacas are fence-free, so our guests are in the field with them from the moment they arrive. We also host small weddings, birthdays and other gatherings. We have 23 alpacas, two llamas, one llama/alpaca cross, 41 sheep, 17 goats, two livestock guardian dogs, one German Shepherd for herding, three cats for mousing, and both of my boys love them all!
We all face challenges, but looking back would you describe it as a relatively smooth road?
We have had many struggles along the way. Without any experience in fencing, animal husbandry, farm equipment maintenance, or working the ground, we have had to learn from other experienced farmers, the internet, and by trial and error.
My husband works over an hour away and often arrives home after dark. My two youngest sons—who are now 11 and 14—have had to step up and be in the thick of all the good, the bad, and the messy. They've helped with breeding our registered alpacas, assisted with births, bottle-fed babies at all hours of the day and night, held animals as they were trying to die (but didn't), moved 100lb bales of hay 100 at a time, and stood at the ready for any new adventure when we get the call about an animal in need.
We've learned so much by taking on other farms' "problem animals," the ones they thought would never make it. It's been hard learning that we can't save all of them. We lost one, but the knowledge we gained while trying will help us save the next. We have several animals that have permanent health problems that will stay here as pets to live their very best lives.
Sally the dorper sheep is one of the animals who cost the most money to save. We knew she was sick at just four days old when we picked her up from a local gas station. Her previous owner said her mother rejected her. She had not been cleaned or gotten any colostrum from her mom and her umbilical cord dragged the ground when she stood. She tried to drink from a bottle and aspirated the milk into her lungs. She was so sick and weak she couldn't even baa.
We took Sally right to the vet, where they tried to use experimental injectable colostrum to help jumpstart her. She was also diagnosed with pneumonia, which ultimately led to congestive heart failure. Her little heart was too weak to pump the fluid from her lungs. It was a very difficult, heart-wrenching few weeks watching her decline, this beautiful baby sheep, who saw us as her whole world and looked to us to save her. We had to do something radical. While we were chatting with other families at Boy Scouts, one mentioned her father was on Lasix for CHF. It seemed like a long shot to use human medication for a sheep, but it was enough information to get me thinking. The next morning, as Sally lay nearly lifeless after having a seizure in my arms, we were preparing to say goodbye, with tears streaming down my son's face. I decided to call one of the top vets in the U.S. to see what he thought about using Lasix to try to save this precious little life. He asked if we plan to eat her; my answer was no, we don't eat our animals and won't sell them for meat. He asked if we plan to breed her; no, we wouldn't want to pass on her problems. He recommended we give it a try. At this point, her chance of survival was extremely low and whatever we wanted to try couldn't make it worse. It worked! Just a few days later, we heard her first sweet tiny baa and we cried again. The Lasix, along with the strong antibiotics, helped to clear her lungs and wiped out the pneumonia. Sally turned three years old this March!
Are there any important lessons you've learned that you can share with us?
Every moment of our time on the ranch has been a learning experience. We learn from our guests, we learn from the animals, we learn from the earth. Because of this, our business has evolved over the years to meet the needs of our family, our animals, and our guests. Every person who visits us is contributing to our ability to continue to provide for the various animals who live here or are here for a short time before being adopted.
Our first Airbnb guests arrived at 4 a.m. on December 17, 2016. They were a cute, young couple stranded in an ice storm and our ranch was the only place to stay off of the Katy Trail near the Rock Island Spur. When they arrived, we found that we loved getting to know them. From that point on, we were hooked. Each guest and each story showed us a new perspective we didn't know we were missing. We loved serving, hosting, teaching, and—most importantly—sharing our ranch.
When a local family wanted to come spend some time with the animals but didn't necessarily want to stay overnight, we developed our Paca Picnic tour. During the tour, our guests can hand-feed alpacas and llamas fence-free, then feed sheep and goats through the fence. When returning guests asked to stay at the ranch with their in-laws, we opened up a second bedroom.
Now, we offer a one-bedroom or a two-bedroom Farm Stay for our guests. We have hosted some of the most amazing people! Guests from more than 16 countries and every walk of life have enjoyed our home and all our animals big and small. We give the ranch our all and it has given us so much in return.
My husband tells everyone that hosting has "restored his faith in humanity"'.
Contact Info: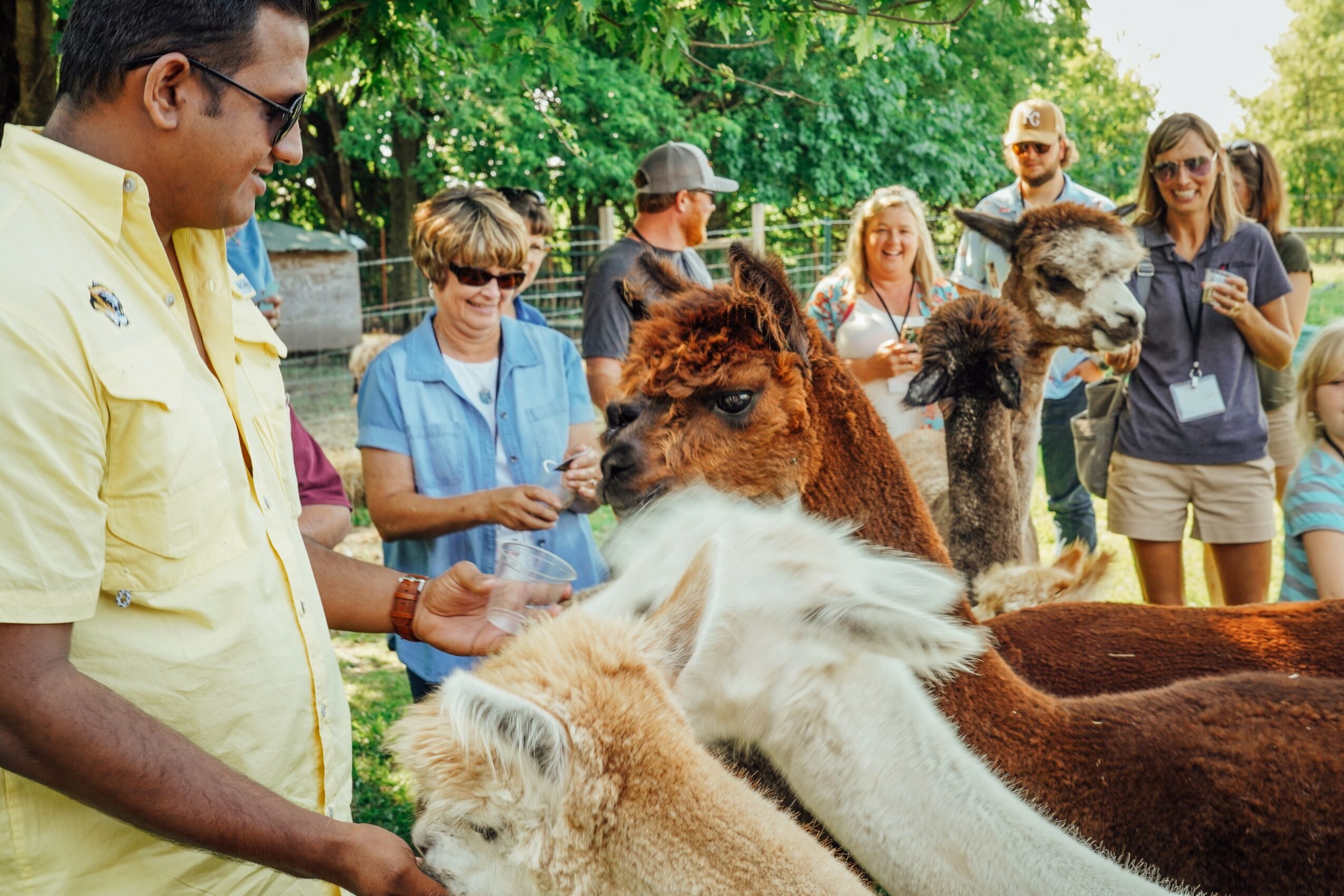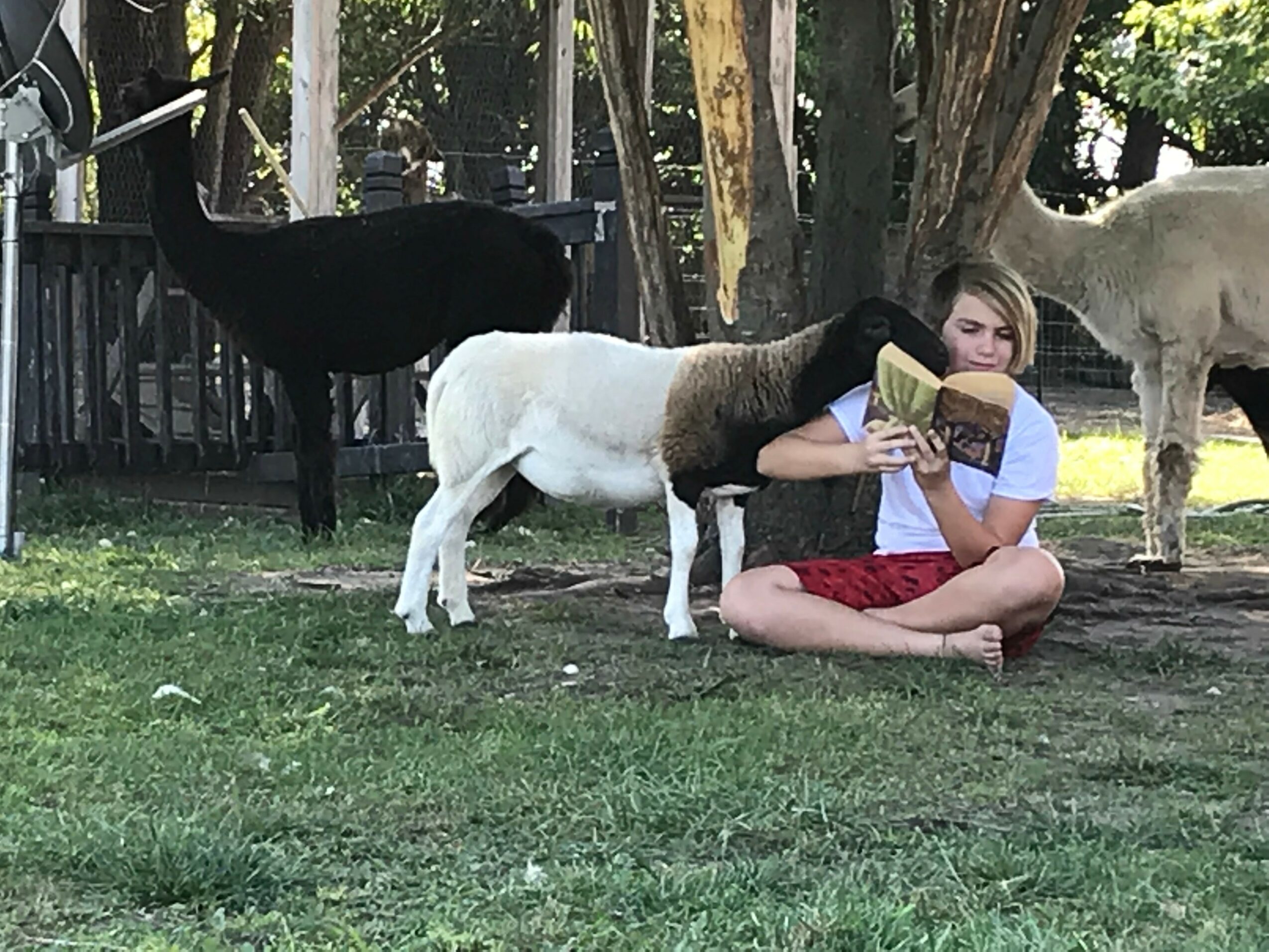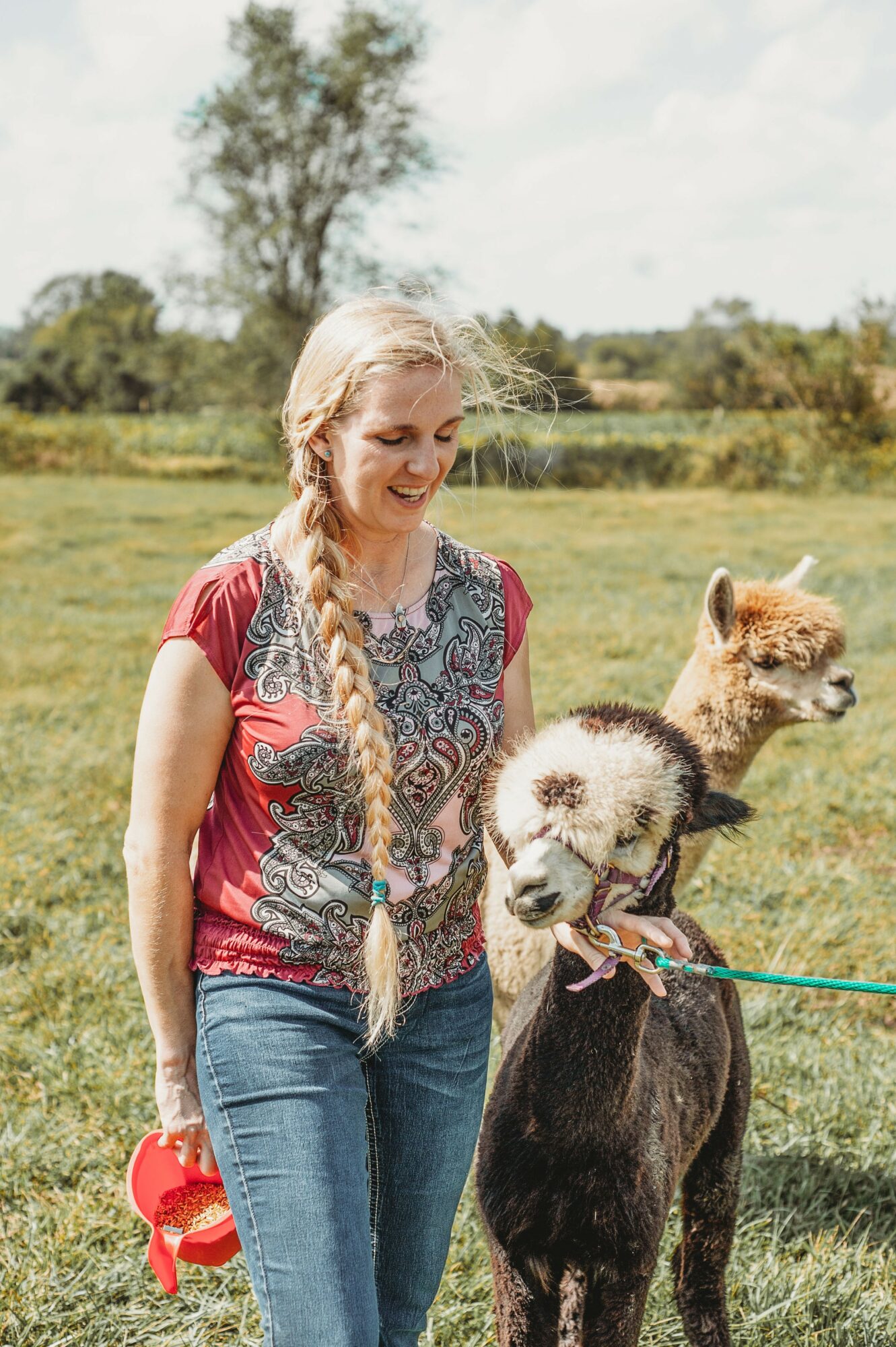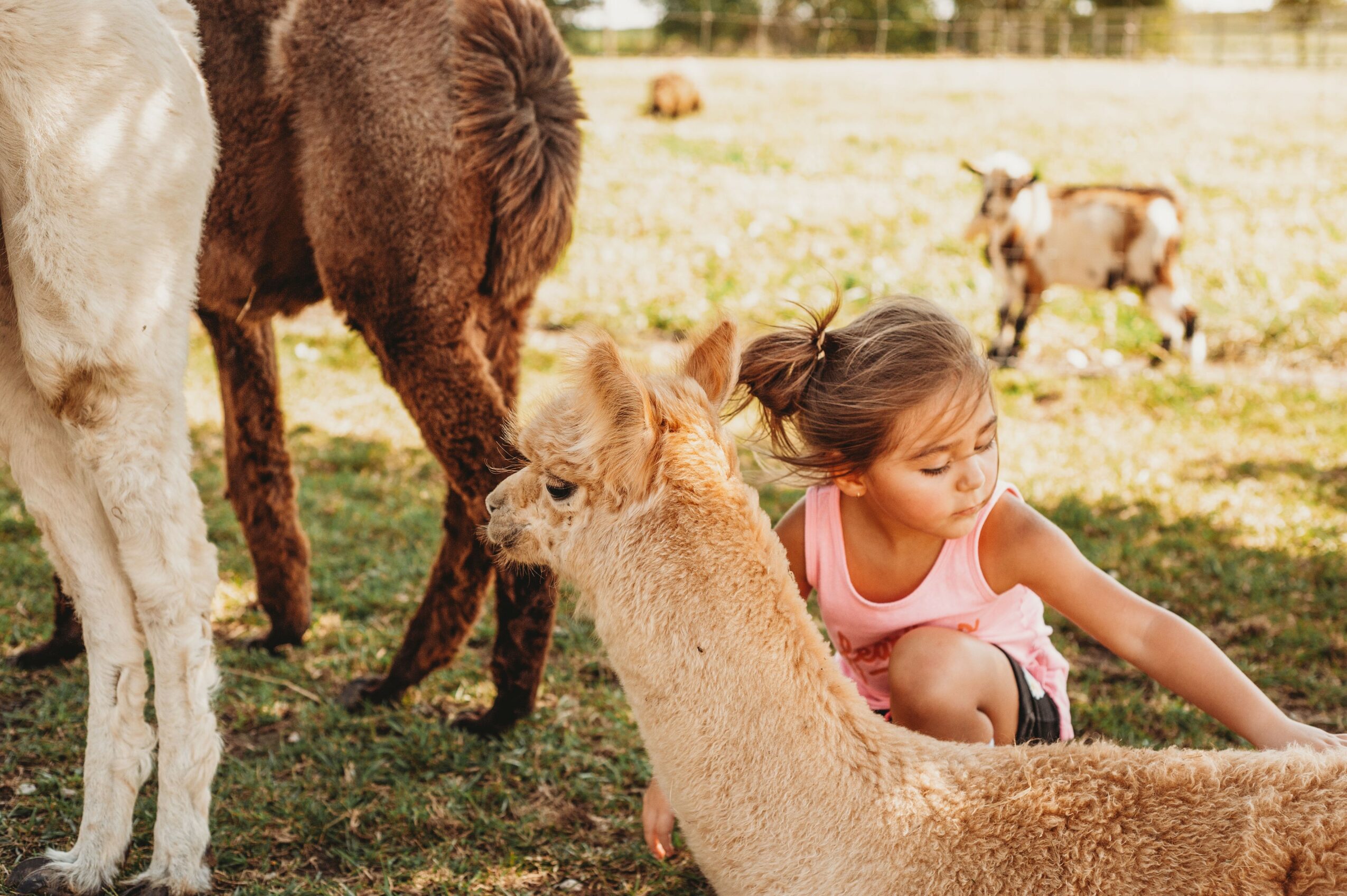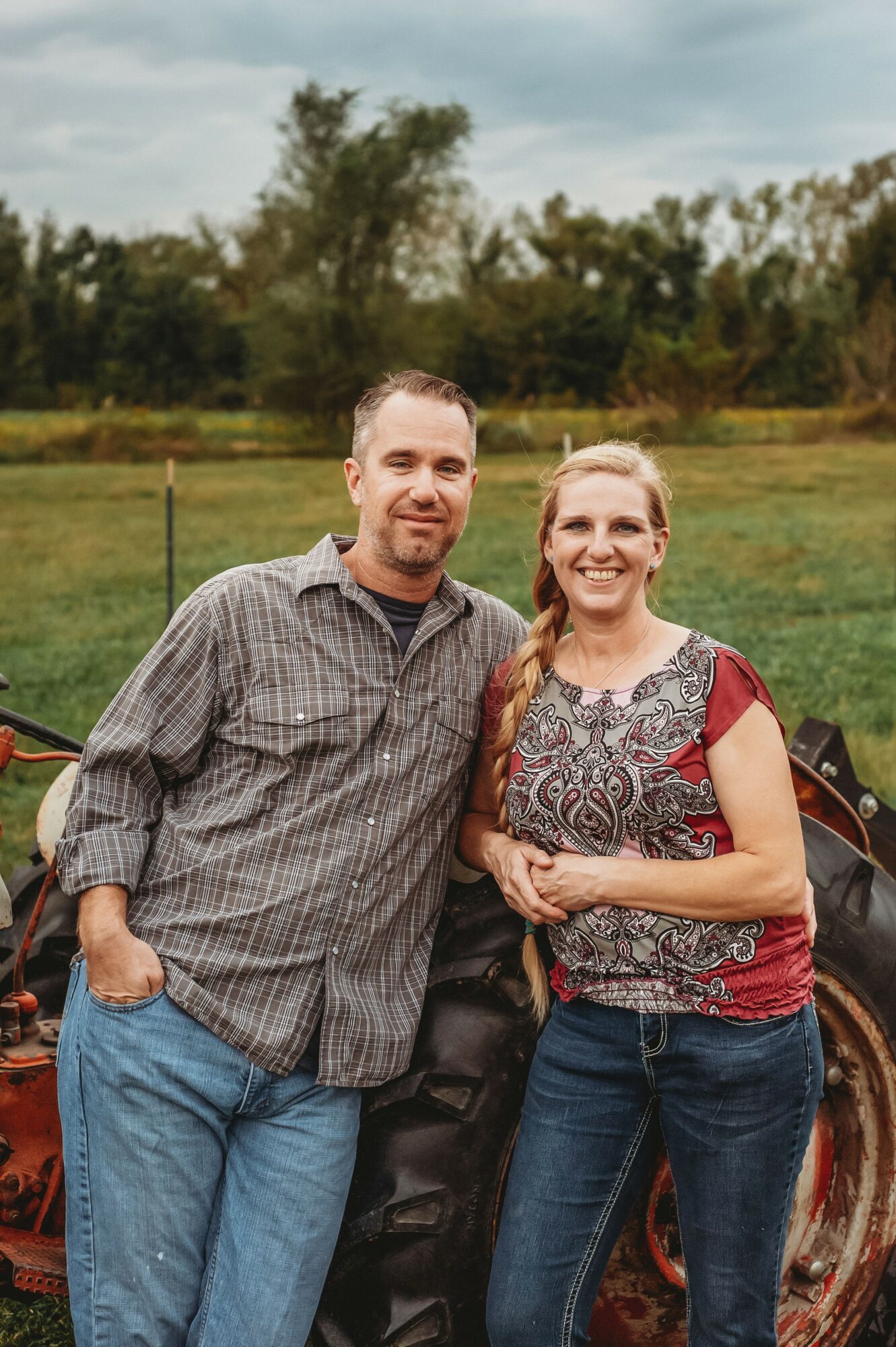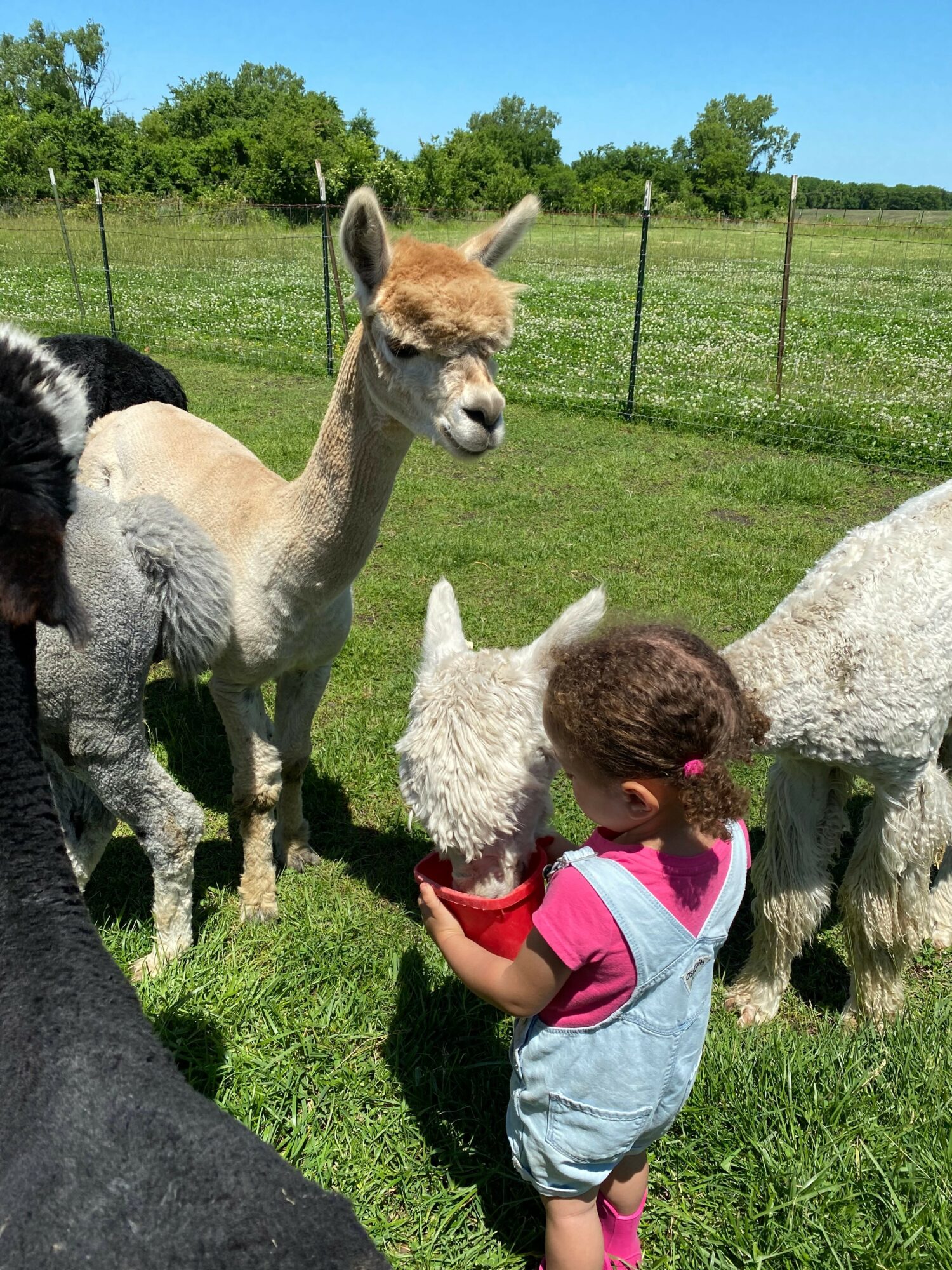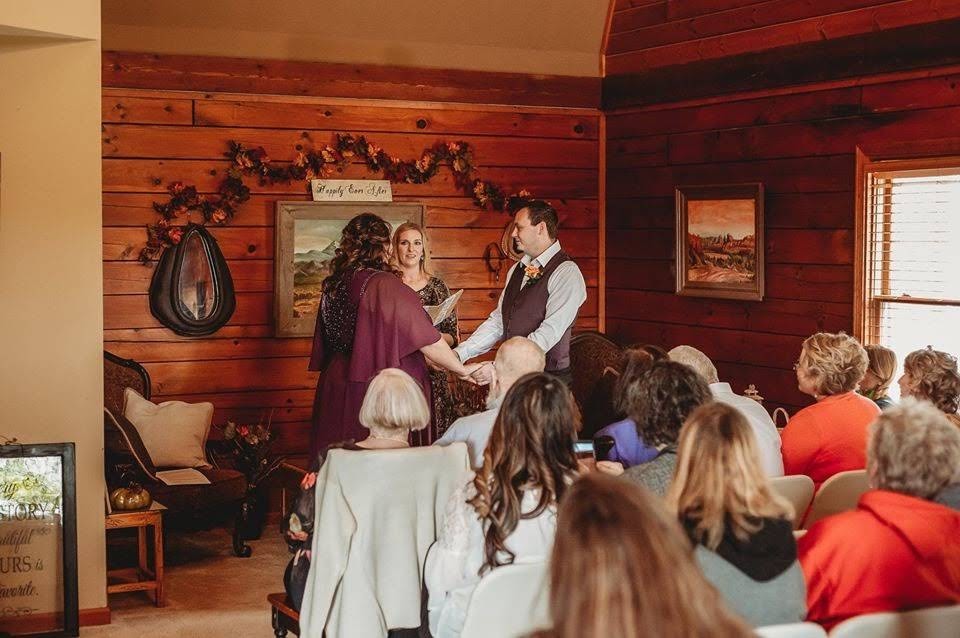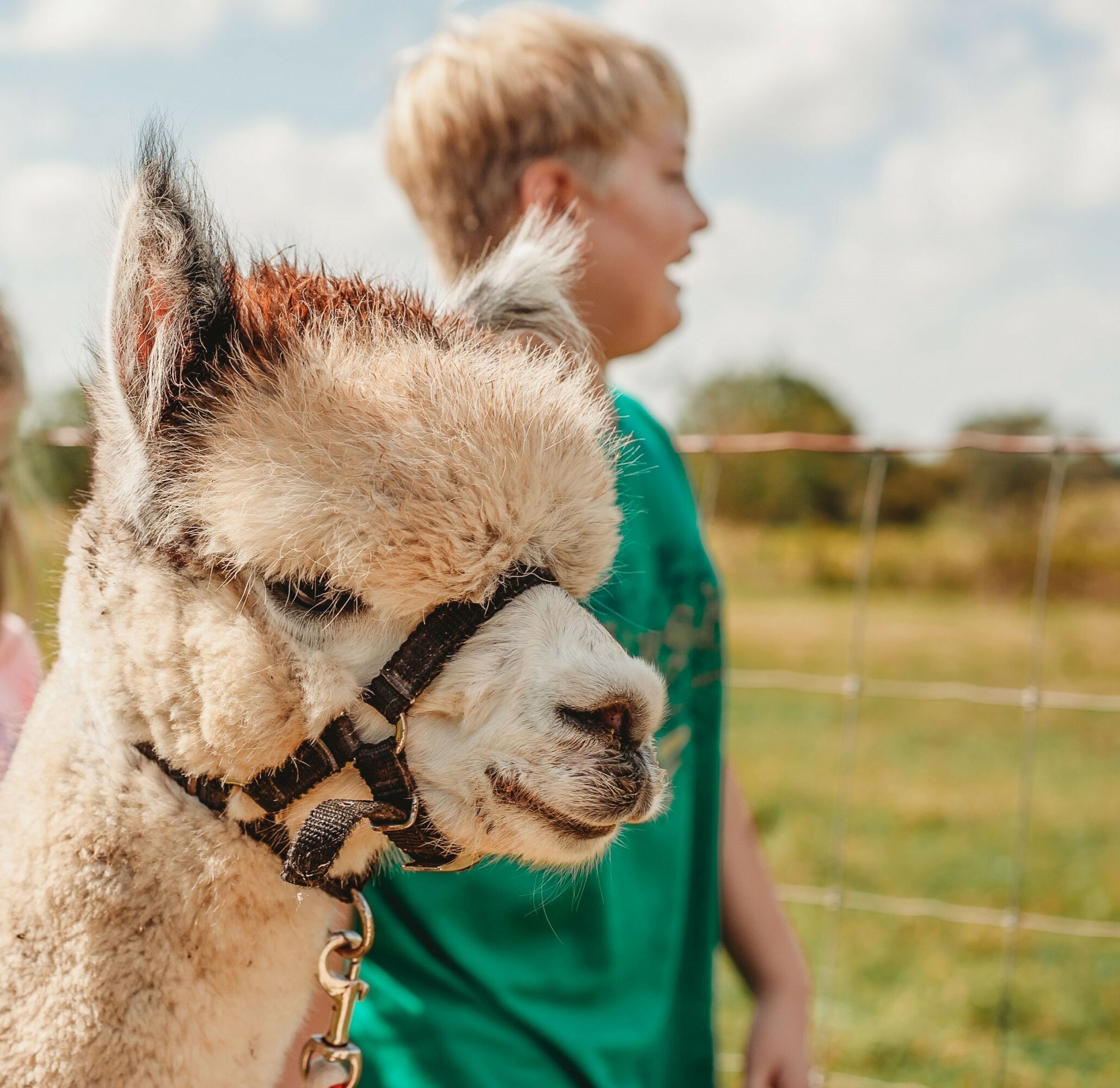 Image Credits
Many of the images are by Treolo Photography ~ Katelynn & Jeffrey Treolo
Suggest a Story:
 VoyageKC is built on recommendations from the community; it's how we uncover hidden gems, so if you or someone you know deserves recognition please let us know 
here.