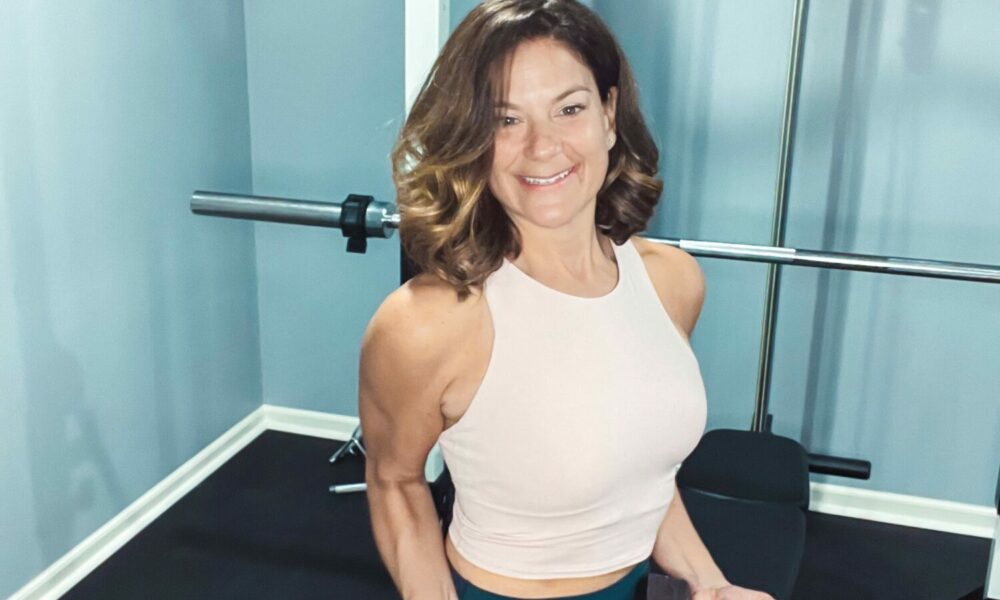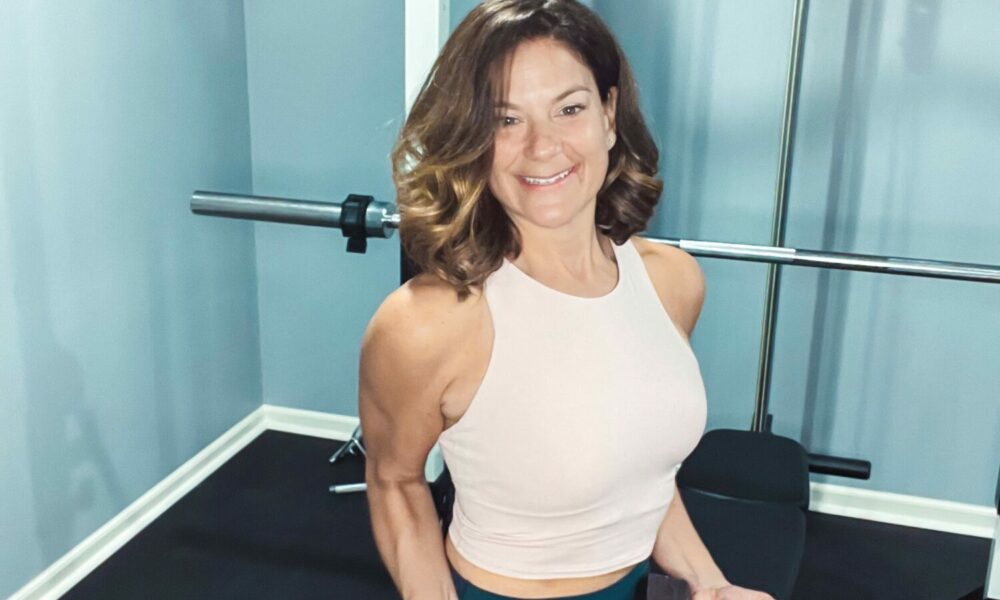 Today we'd like to introduce you to Lyndi Munro.
Hi Lyndi, we're thrilled to have a chance to learn your story today. So, before we get into specifics, maybe you can briefly walk us through how you got to where you are today?
As a teenager, I was rebellious and wild. I didn't focus much on health and wellness. Then, I met my husband at 19, got married at 25 and became a Mom at 27. Each stage of my life has been full of fond memories as well as hard lessons. At this point in my life, I feel a little bit like when I was a teenager…. there is a lot of time to focus on myself. Unlike the selfishness of a teenager, I am focusing on learning and growing into becoming the best version of myself. As a young mom, it was more about trying to keep my sanity. Looking back to when my kids were little, my life was a similar to the movie "Groundhog Day." Wake up, feed kids, drop them off at daycare, go to work, pick up kids, cook dinner, read books, give baths, etc.…. I am sure all of you can relate to this. Some of you may still be living this right now with little ones at home. I am exhausted thinking about it. During this time my life was fully functioning, but I was in survival mode. So many things to think about and take care of…there was little room in my life for anything else.
Things shifted for me when I began taking hot power yoga classes eight years ago. Taking the 60-75 minutes to "be present" for myself in a moving meditation changed something within me. I began to explore mediation, gratitude journaling and all-around wellness beyond physical fitness which I learned while getting my undergraduate degree in exercise science.
Unfortunately, while I was focused on strengthening my mental and physical wellness, my nutritional wellness went south. In 2018 I stepped on the scale and was mortified that I weighed as much as I did in my first trimester of pregnancy. I had been working out 4-6 days per week, but I wasn't paying attention to what food I put in my body. I reached out to my friend and trainer who coached me through 12 weeks of nutrition and exercise. This was a game-changer…FINALLY, I felt good physically and mentally.
For the last 2 ½ years, I have been eating healthy the majority of time (ITS ALL ABOUT BALANCE), strength training, practicing yoga, and completing a gratitude journal daily. Life does not stop when you hit midlife. It can be better than you ever imagined. YOU CAN balance nutrition, movement AND mindfulness as you age. My goal is to help women balance nutrition, movement and mindfulness all while having fun too. I want women to see what is possible when they take ownership of their lives. Most moms and women like me have spent the last decade or more focused on making sure everyone else in your life is taken care of…now is the time to ensure you take care of yourself.
I had an epiphany one day as I was scrolling through social media. All the women I followed online were much younger than me and in a different season of life. They were focused on getting pregnant or caring for toddlers and young kids. I thought to myself, I want to see women who are middle age and have different concerns than changing diapers and getting babies on a sleep schedule. That is why I decided to create @midlifemood.
Can you talk to us a bit about the challenges and lessons you've learned along the way. Looking back would you say it's been easy or smooth in retrospect?
I am at the beginning stages of building Midlife Mood, so I would say it is too early to tell what the road ahead will look like. However, my personal journey to get where I am today has been a bumpy road consisting of many failed attempts to get the "perfect" body.
After my freshman year of college, I was all about wearing the flannel shirts from the 90's. The baggier the better. Of course, part of the reason I liked the baggy clothes was because of the 15lbs I gained while away at college. At the time, it was the heaviest I ever weighed. It was 1995 and Phen/Fen was just taking off in the diet world. I hopped on the trend and used the medication to lose the weight I gained while away at college.
While Phen/fen worked well for weight loss, the combo of meds can potentially have negative adverse events on the heart. I discontinued the meds and went back to my previous lifestyle. Shockingly, when you party five days per week and eat and drink whatever you want, you can't sustain weight loss.
I continued to experiment with various fad diets throughout college. The worst one by far was the cabbage soup diet. All the diets I tried were quick fixes. There was no lifestyle modification for long-term success.
The next time I made a significant effort to lose weight was before my wedding. I become obsessed with being skinny for my wedding. Instead of a diet, I just didn't eat much. As unhealthy as this "diet" was, it worked. The skirt for my rehearsal dinner was the smallest size I fit into as an adult.
First comes love, then comes marriage…then comes the babies in the baby carriage. With my first pregnancy, I ate whatever I wanted. It was a free for all. There is one particular moment I look back on with a lot of shame and embarrassment. I was traveling for work and went to a Pizza Hut for lunch. I may or may not have taken three trips to the buffet line for pizza and lasagna and then one final trip for the cinnamon breadsticks. Yikes! In total, I think I gained 45lbs.
After Nathan was born, I thought the weight would automatically come off of me. I weighed myself when I got home from the hospital and couldn't believe it didn't all just disappear. DUH! I felt like I had no other option but to find another diet. This time I tried the zone diet. This was a very practical diet in which you counted carbs/protein/fat. I became obsessed with losing the weight. Eventually, I got back to my goal weight, but of course we wanted more kids.
With my second pregnancy, I did not gain as much weight. I didn't eat dessert everyday or shove my face full of whatever I wanted. Instead, I ate more fruits and veggies. This time I gained about 30lbs. For weight loss this time, I tried Slim Fast and then the Atkins diet. I was miserable but did my best to make it work.
Between 2006-2019 I tried too many diets to count. Whatever the latest greatest fad was I tried it. I was never as heavy as I was when I was pregnant, but I always had 5-10lbs that I wanted to lose. Once I hit 40 years old, my eating and exercise plan were not working anymore. My weight crept up to an all-time high (without being pregnant). My pants didn't fit, my face was full and I felt miserable. Even though I was exercising 5-6 days per week, I could not lose weight.
Instead of trying yet another fad diet, I decided it was time to make a lifestyle change that could lead to long-term success, not something that was just a quick fix to drop 5-10lbs.
I am thrilled that I found a lifestyle that I can stick with. For 2 1/2 years, I have focused on eating 100g of protein per day and getting about 1500-1600 calories per day. I also practice intermittent fasting (also known as having a feeding window). My body fat % is lower than it's ever been and I am stronger at 45 than I was in my 20's. Most importantly, I FEEL good. I am not bloated, uncomfortable, or tired. Instead, I wake up feeling powerful and energized.
Thanks – so what else should our readers know about your work and what you're currently focused on?
Midlife mood is about helping women build a strong mind AND body. This is done through nutrition, movement and mindfulness. I am known for being realistic and not trying to promote temporary solutions to weight and health problems. I focus on incremental shifts in mindset and changes one behavior at a time. Too often, people want an immediate result and try to fix their diet, fitness level and mental health all at the same time. I believe this sets you up for failure. Instead, I focus on small baby steps that women can implement into a habit one at a time. Once one new habit is formed, it's time to move to the next one. What sets me apart from others is that I found my best self in my 40's. I want other women to know it is NEVER TOO LATE to be the best version of yourself. I strive to be better everyday both physically and mentally. There is no "I'm done" and quitting. It is all about learning from each day and applying those learnings to the next day. There will be failures along the way and that's okay. I am relatable in many ways since blogging is not the only thing I do. I am a mom, wife, dog mom, employee (I've worked for the same company for 20 years), fitness enthusiast, cook, yoga instructor, yoga student, traveler, etc. there are many different facets of my life that other women can relate to. Most of all, I am not afraid to laugh at myself and realize that we all have a short time on this earth! I started my ISSA nutrition coach certification. It should be complete by September!
Where do you see things going in the next 5-10 years?
The fitness industry has embraced a huge shift this last year. It will continue to play out over the next 5-10 years. Digital fitness has become move popular. Women realize that they can save time by logging into a class online vs driving to a gym, working out and then driving back home. That being said, many women like the socialization and getting away from the work at home and going to a gym. The fitness industry will have to continue to offer a hybrid in order to optimize memberships. The fitness industry will continue to focus on physical fitness, but I believe there will be a bigger shift into mental health and wellness. Mediation, sound therapy, yoga, tai chi and other mind-body forms of exercise will grow.
Contact Info:
Email: midlifemood@gmail.com
Website: www.midlifemood.com
Instagram: @midlifemood
Facebook: @midlifemood
Twitter: @midlifemood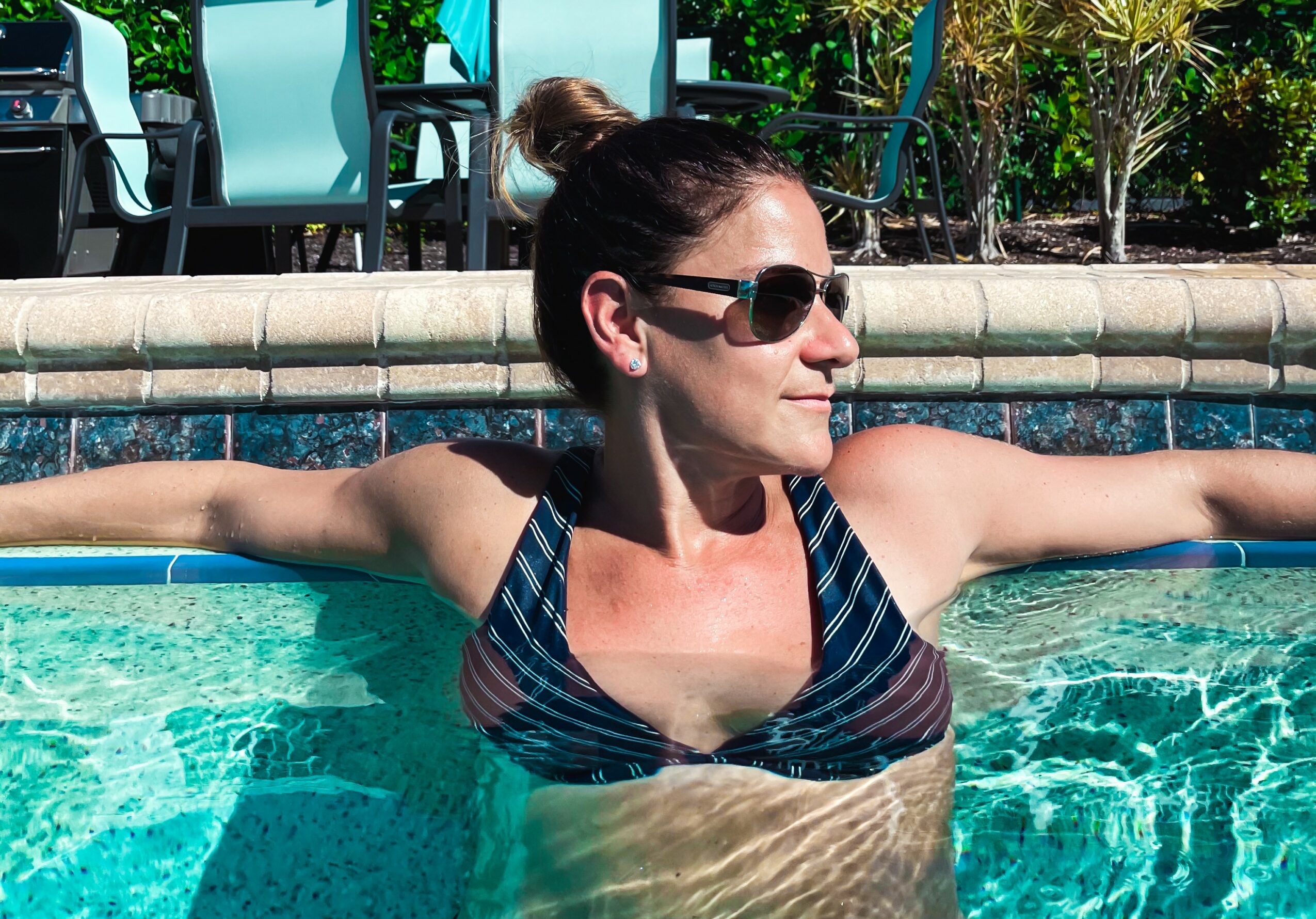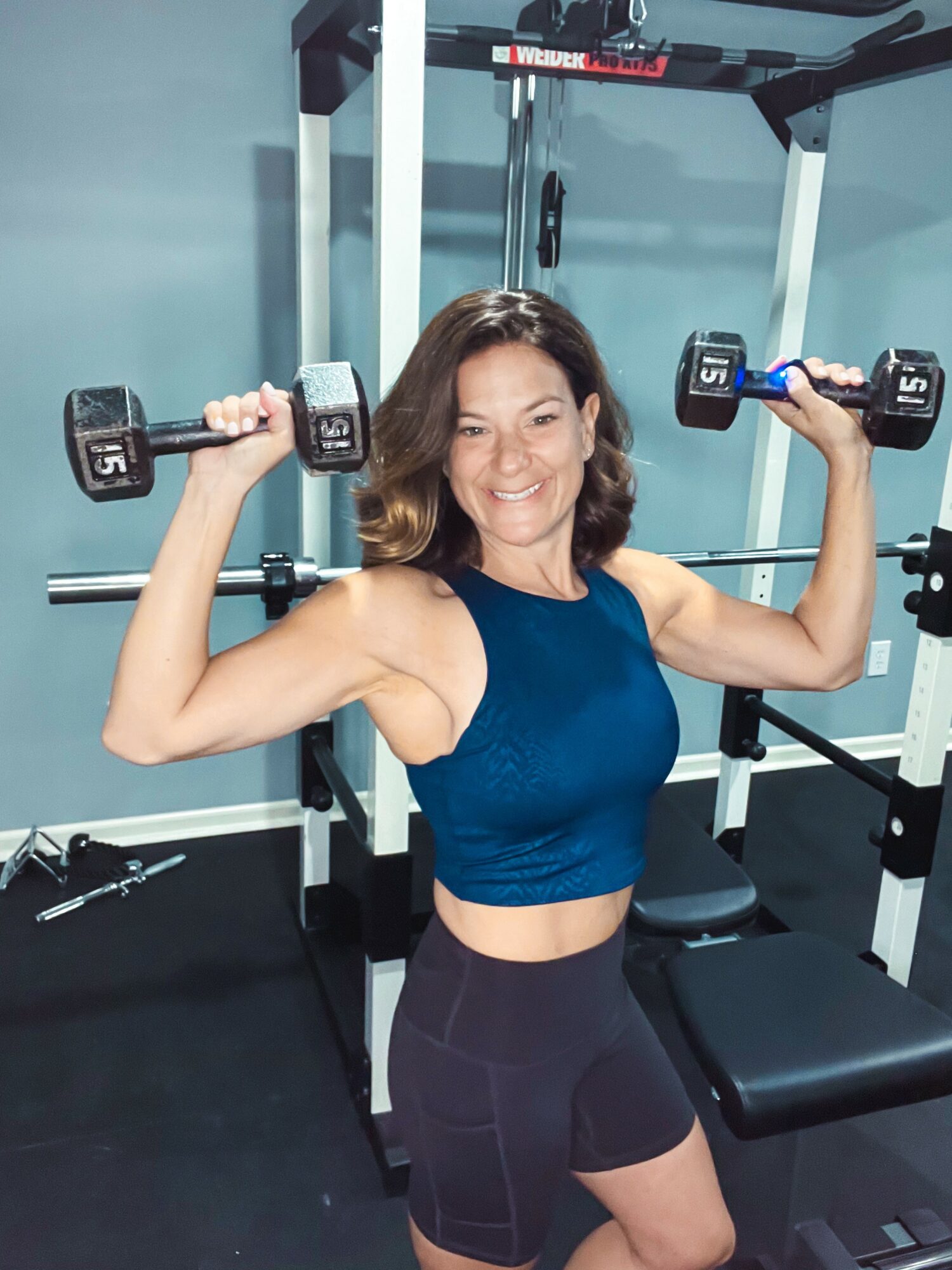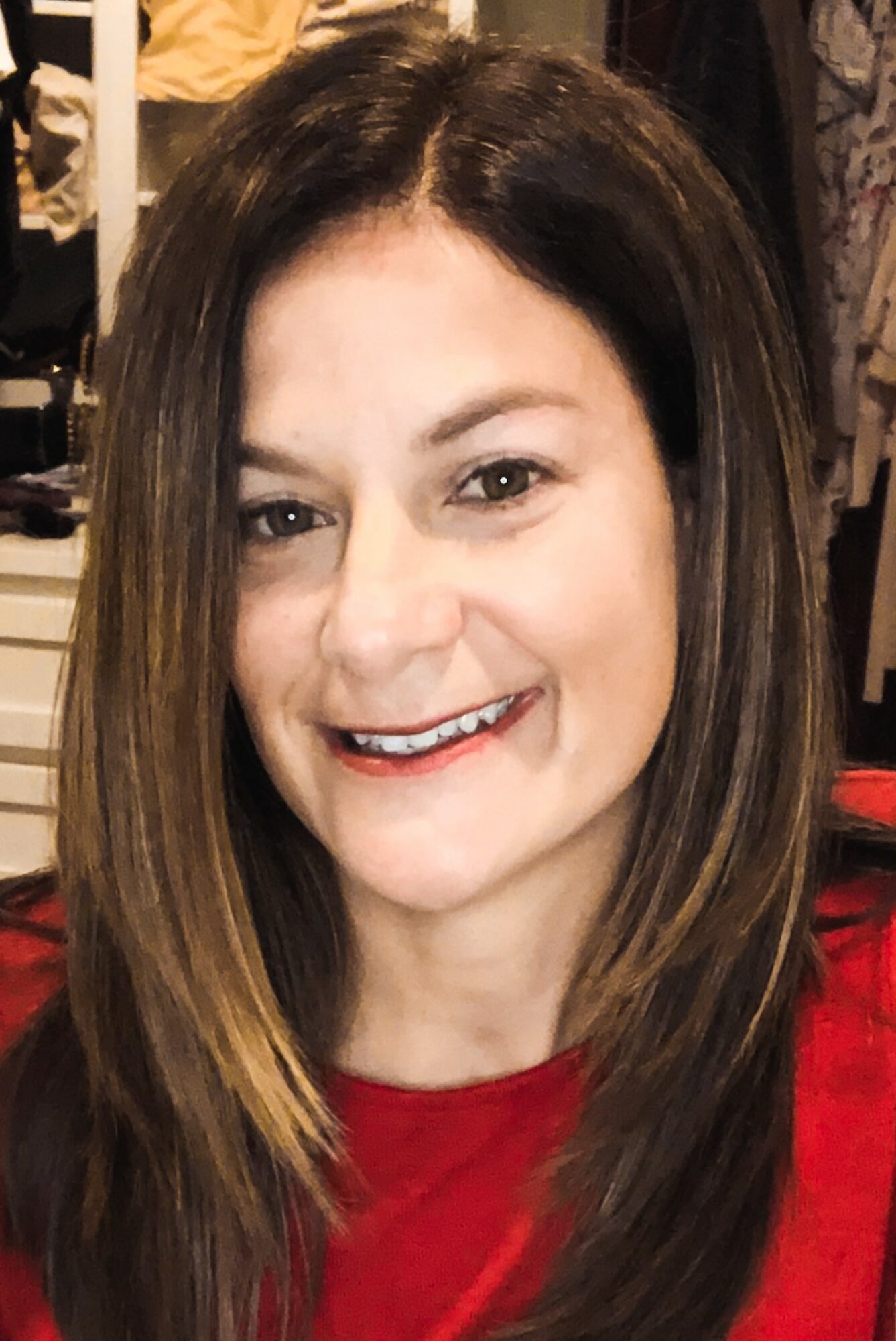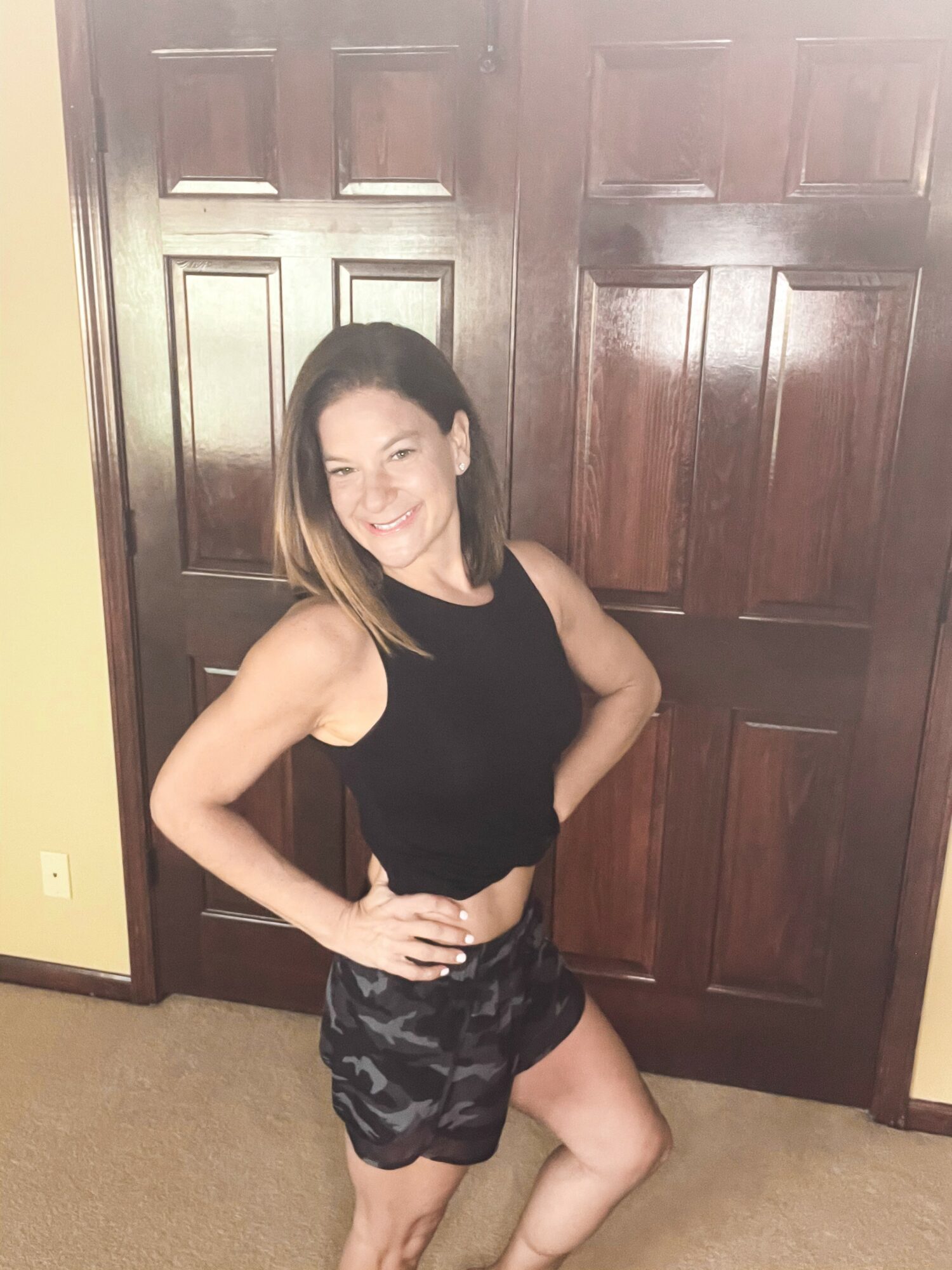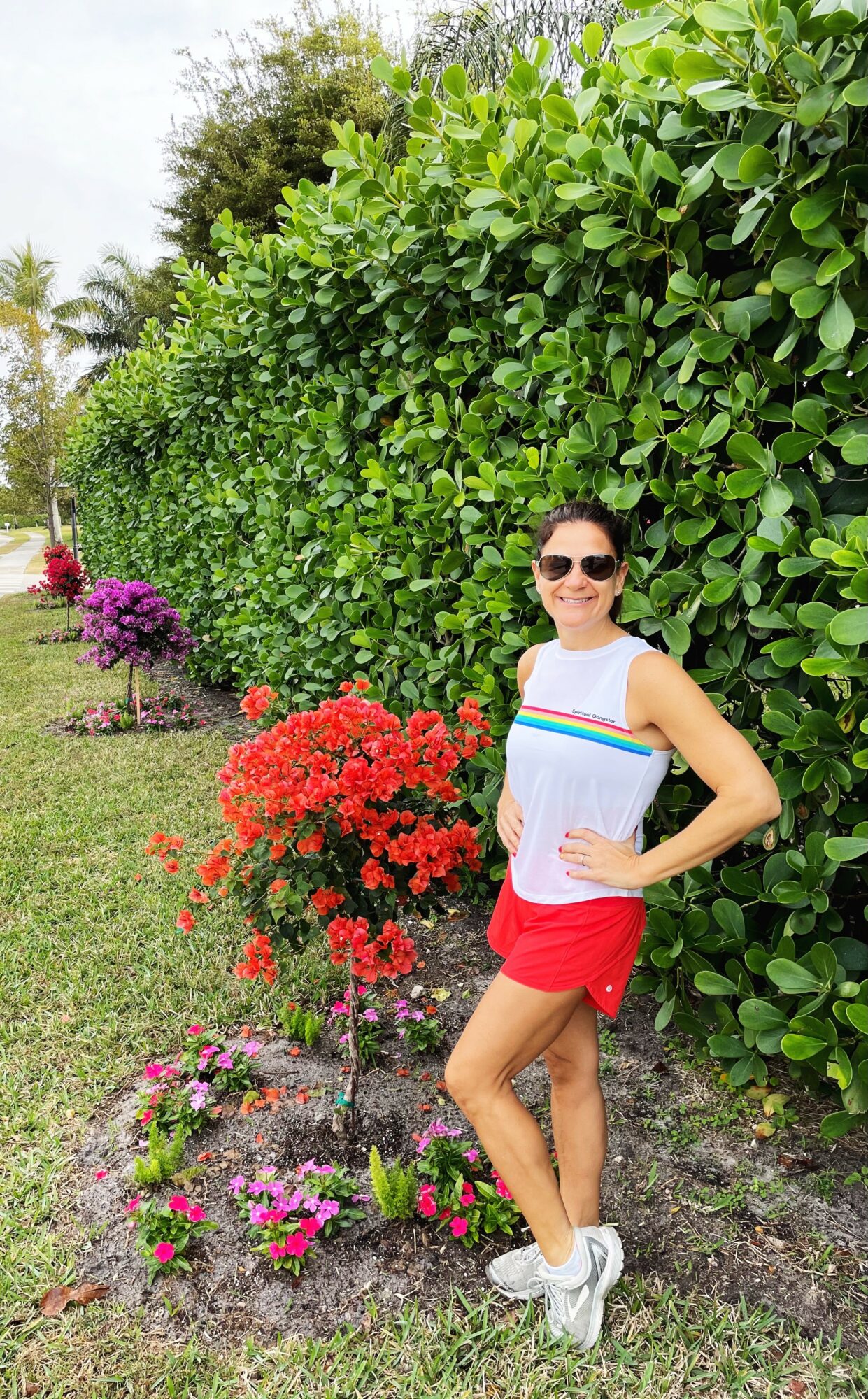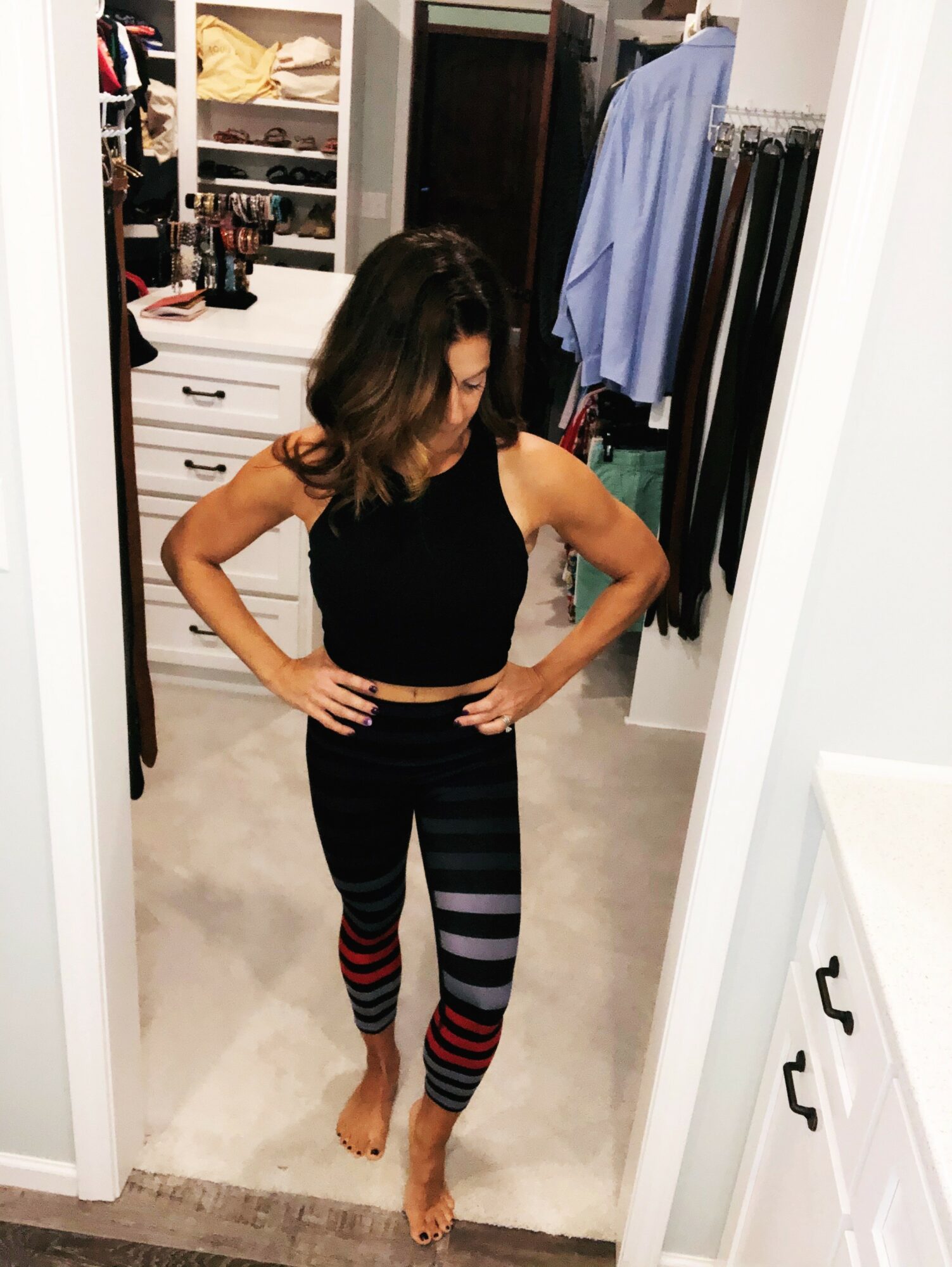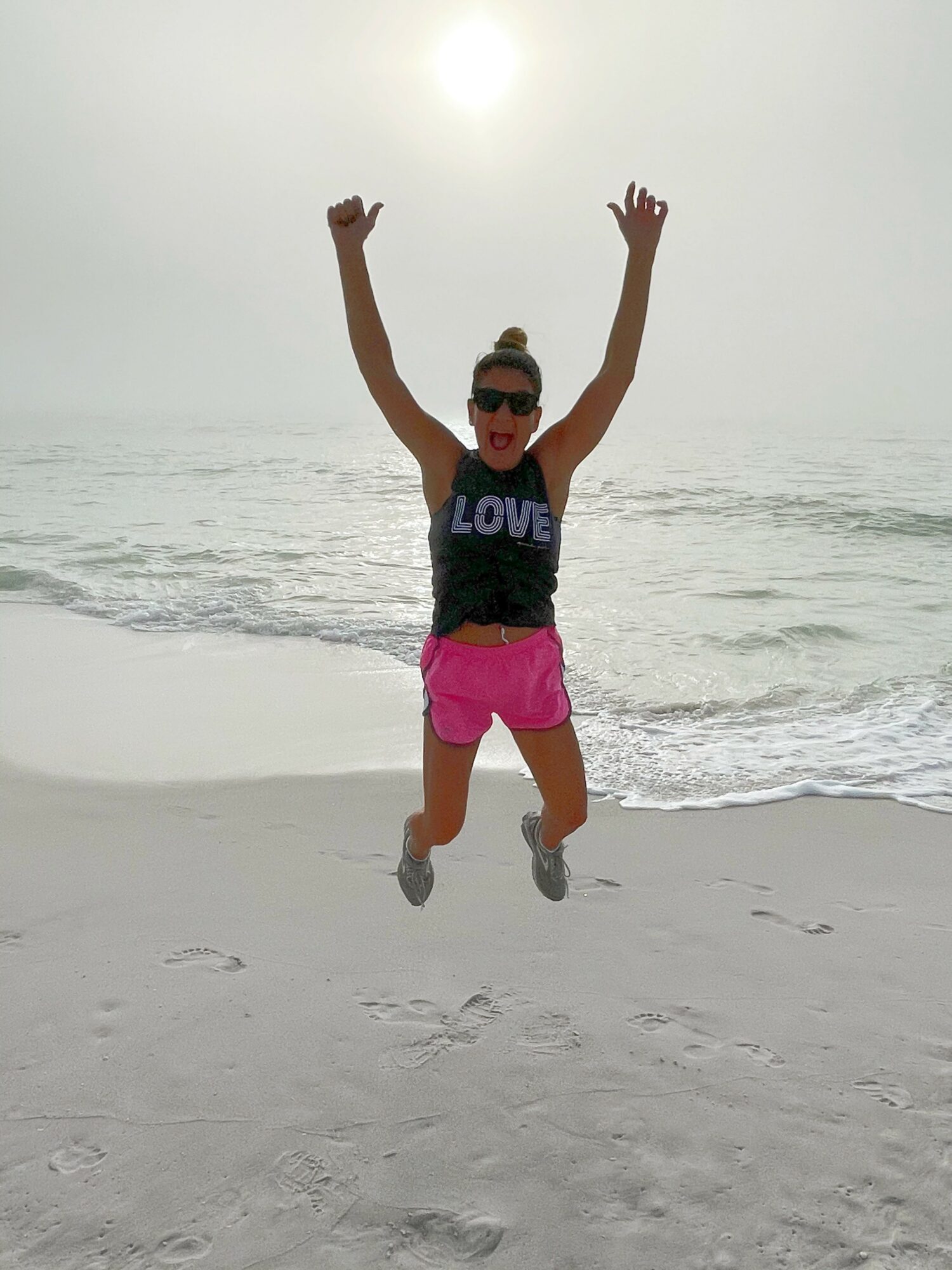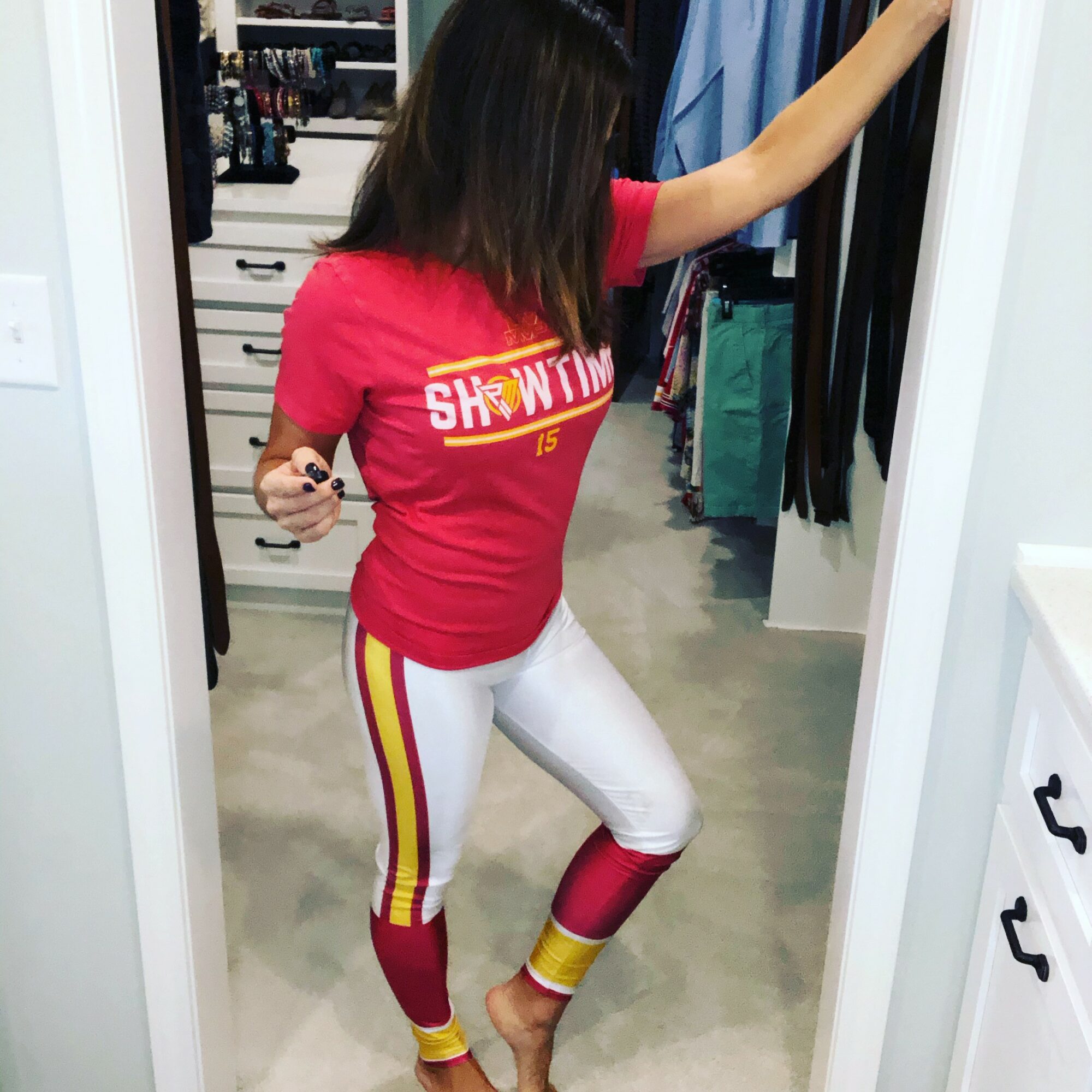 Image Credits
All photos taken by myself or my husband Eric Munro
Suggest a Story:
 VoyageKC is built on recommendations from the community; it's how we uncover hidden gems, so if you or someone you know deserves recognition please let us know 
here.