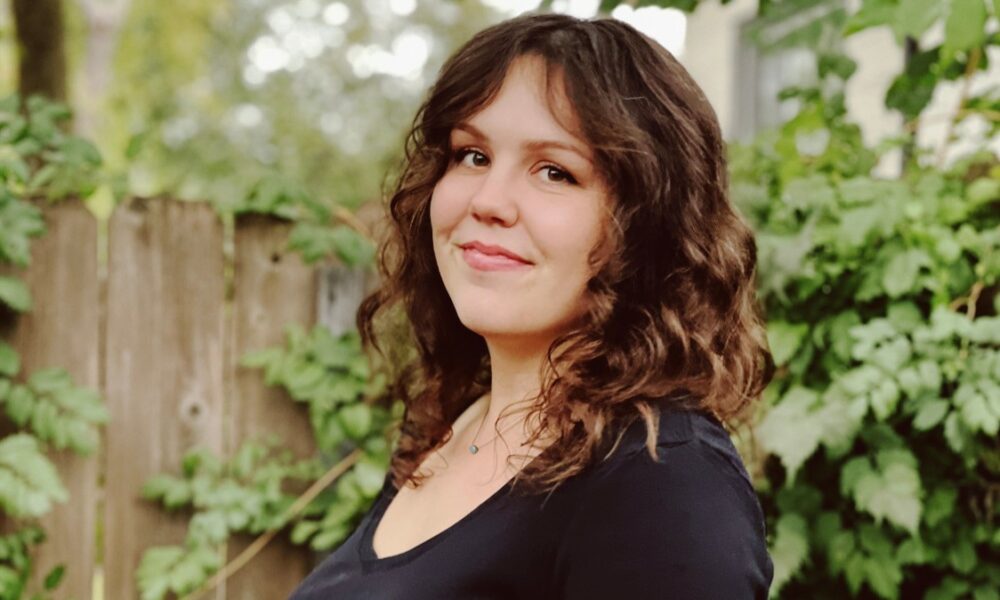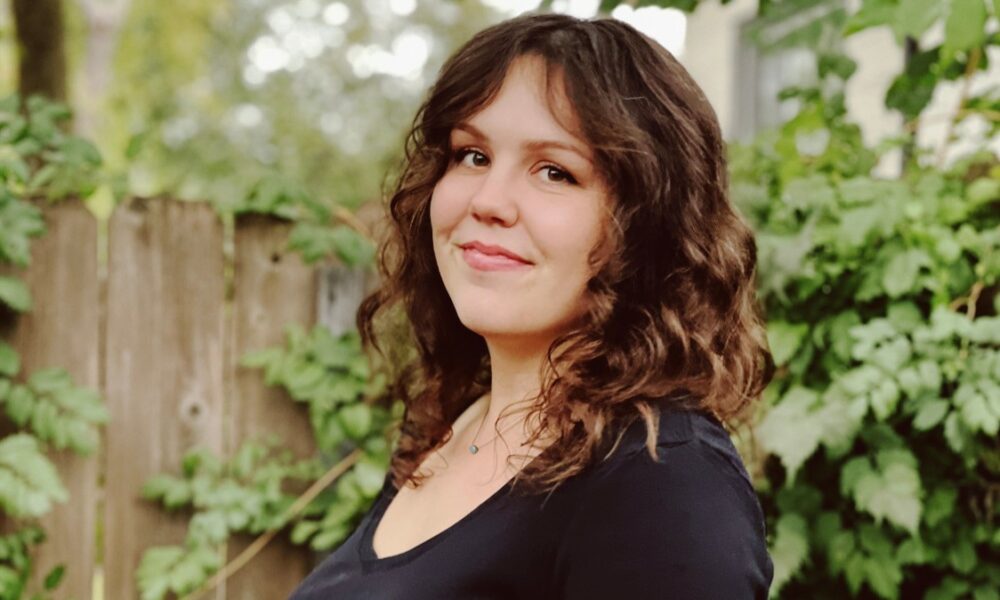 Today we'd like to introduce you to Lauren Boline. 
Alright, so thank you so much for sharing your story and insight with our readers. To kick things off, can you tell us a bit about how you got started?
When I started school at Kansas State University, I had no idea what I wanted to do. As I debated different careers, I decided that I knew I would like to work in the medical field but wasn't sure how. As someone who grew up with a lot of negative body image issues and a constant desire to lose weight, I decided that becoming a dietitian was a great option because I could work in the medical field and teach, both things I am passionate about, but I also believed that becoming a dietitian would finally give me the right answer to losing the weight I thought I needed to in order to finally like my body & myself. 
As I went through my degree, I was incredible fascinated by the complexities of the field of human nutrition and the impact food & nutrition can make on our health. However, I was still unable to stick to the "healthy lifestyle" I had always dreamed of, even to the point of feeling imposter syndrome. How was I supposed to teach people how to stick to a diet and lose weight when I couldn't even do it myself? 
After finishing my Bachelor of Science in Dietetics at K-State, I went on to my Dietetic Internship at the University of Oklahoma. Through that experience, I had the opportunity to travel to the national food & nutrition conference (FNCE) hosted by the Academy of Nutrition and Dietetics. This trip was where I first learned about the idea of weight-neutral approaches to health, Health at Every Size, and the intuitive eating lifestyle, and everything clicked. 
Suddenly, I knew EXACTLY the kind of dietitian I wanted to be: I wanted to help people like me, who were tired of feeling inadequate and unhealthy because of yo-yo dieting to finally give up diets & weight loss goals and learn how to live a healthy life no matter the size of their body. 
After graduation from my internship, I went to Colorado for a few years and worked as a Clinical Dietitian at San Luis Valley Health in Alamosa, CO. This was an amazing experience that helped me grow as a nutrition professional and deepen my understanding of clinical nutrition as well as the importance of helping people approach their care without focusing on weight loss or diets that they won't stick to (because they don't work!) 
When COVID hit in early 2020, I was furloughed from my clinical position and realized this was my opportunity to do the thing I had always dreamed of: build a business where I could help women empower themselves by healing their relationship with food and body. I jumped right in because after healing my own relationship with food and body, I knew I had to help people experience how good life can be without the constant obsession with food and eating the "right" way, and how good it feels to know that your worth is NOT dependent on the size of your body. 
After about 6 months in my business, my partner Joey and I decided to move back to Kansas City (we are both from Kansas originally). I had always dreamed of living in Kansas City, and COVID plus being laid off from my clinical position due to COVID were the final push we needed to make the move and we have LOVED exploring this new city. 
Through my personal intuitive eating and body acceptance journey, endless research, my expertise in human physiology and clinical nutrition, and experience working with close friends to help them improve their relationship with food, I have spent the last almost 2 years in my business building a 12-week program and method that helps women feel better in their bodies and around food in just the first few weeks of working with me. 
While entrepreneurship has been a huge learning curve, I know I am doing exactly what I was meant to do by helping women finally break free of the dieting cycle, treat themselves with kindness & respect, and build sustainable, healthy habits that last. 
I'm sure you wouldn't say it's been obstacle-free, but so far would you say the journey has been a fairly smooth road?
Entrepreneurship and building my business have been an incredible journey that has required so much personal growth, failure, and perseverance, that at many times felt like the bumpiest road I have ever traveled. 
There have been, and I'm sure there will continue to be, many instances where I felt like quitting would be easier, but I have also had the fortune of learning from so many incredible coaches who remind me that pushing through the struggles and staying committed to showing up are what being a successful entrepreneur is all about. 
I think the biggest thing I have had to overcome was my perfectionist mindset that holds me back from putting myself out there, and also my fear of failure – will people take me seriously if I don't do everything perfectly? Of course, it turns out this is more an issue of self-doubt than actually not being qualified. I continue to improve this mindset and am so proud of the progress I have made in truly seeing my worth as a coach. 
Since my business is all virtual, another struggle I've faced (and still do sometimes) is learning how to build effective online presence and keep up with the trends of social media. My main presence is on Instagram, and one of the things I was most afraid of when I started was the amount I would have to share of my life and who I am on social media to a bigger audience than I've ever shared with before. I was so afraid of embarrassing myself, especially when I realized reels were growing in popularity and effectiveness in marketing a business on that platform. But I knew I had to push myself past my fears in order to grow. Pushing yourself out of your comfort zone is never comfortable, but if I ask my clients to do it, I believe I have to lead the way by continuing to push myself out of my comfort zone in ways that still feel very scary to me. 
One final hurdle I would say most anti-diet dietitians face is pushback from people who are still stuck in the mindset that restrictive dieting and weight loss are the "healthiest" lifestyle, and people who believe that people in larger bodies are automatically less healthy. There is so much evidence that the effects of weight cycling (the weight loss/weight gain cycle that results from yo-yo dieting), weight stigma (judgment for body size), chronic stress (which can be increased by dieting and weight stigma), and lack of resources (because our health outcomes are determined by SO MUCH MORE than the food you eat and the size of your body…) play a much bigger role in someone's health outcomes. I have worked in a clinical position, I heard all of the traditional medical advice in my degree (encourage people over a certain BMI to lose X amt of pounds no matter their biochemical health markers, etc.), and as I have asked the question "how can I actually help someone develop healthy habits and STICK WITH THEM? The results are the same every time: help people stop dieting, learn to respect their bodies, and see their healthy habits as self-care rather than punishment because of their body size. 
I could literally talk about that last one so much more… but I will simply say as an evidence-based practitioner, I am confident that the best way to help my clients live a healthy lifestyle is helping them approach their care in a weight-neutral way. And my clients would all agree that healing their relationship with food and body by ditching their dieting mindset is the best thing they have ever done for themselves and leaves them feeling healthier than they ever have before, both physically and mentally. 
Thanks – so what else should our readers know about your work and what you're currently focused on?
As a Registered Dietitian Nutritionist, my passion is helping women build confidence in their food choices and make peace with their bodies by becoming intuitive eaters. I have developed a program and method, the Empowered Eating method, in order to help women, feel happier and healthier in their bodies in just 3 months. 
Many women, myself included, spend a significant portion of their lives constantly obsessing about what they look like, whether the food they are eating is good or bad, and what other people think of their choices. In order to "fix" this, diet culture has sold them the idea that dieting is the best option to live a healthy lifestyle. I myself have done plenty of dieting, and it never brought me any closer to actually feeling healthy and confident in my self-worth. It was always dependent on my ability to stick to the plan or if my physical appearance was small enough – which I could never maintain because diets don't work. 
Did you know that research shows us that diets have a 95% failure rate? Even if we were generous and gave diets an 80% failure rate, that's still AN 80% FAILURE RATE. Would you take a medication with a failure rate that high? Would you expect your doctor to prescribe you something with not only that high of a failure rate, but plenty of well-researched adverse side effects for your health including a slowed metabolism, decreased quality of life, decreased self-worth, increased chronic stress, and increased risk of chronic disease in the long run compared to those who never diet in the first place? 
Not to mention, the weight stigma that many people in larger bodies experience leads to decreased likelihood to seek medical care. Many people who have experienced weight stigma no longer see the point in seeking care when they will simply be told to lose weight even if that has nothing to do with the issue they are presenting with. In fact, people in larger bodies are less likely to receive the diagnostic care they need solely because of their body size. 
And this hurts people of all sizes: someone in a smaller body may be less likely to receive appropriate diagnostic care for diseases that are typically associated with people in larger-sized bodies. 
The thing is – people of all sizes can develop diabetes. People of all sizes have joint pain. 
And I believe that people of all sizes deserve to be treated with respect and equality in their medical care instead of simply being brushed off based on their body size. 
This is why as a health care professional; I do not feel right recommending diets and want to help people learn how to develop healthy habits without focusing on weight or depriving themselves of food, and I believe this sets me apart.
I am so proud that my ability to heal my own relationship with food has helped me grow as a Registered Dietitian and understand that health is not just about body size and food choices, but SO MUCH MORE. And now, I get to provide people with the care they've never had the chance to experience before because we don't have to focus on their weight, but rather the health-promoting behaviors that help them feel their best. 
I specialize in helping women break free of the diet and binge cycle and develop healthy lifestyle patterns that are actually sustainable and fit into their lifestyles. 
Being anti-diet doesn't mean I am anti-dieter – meaning I believe if you still feel that diets are best for you, that is your choice! I just feel the evidence has shown me this is a less effective way to maintain long term healthy habits
How do you define success?
Entrepreneurship has helped me dig deep into this question because I believe the definition of success is and should be different for everyone. 
Something I started this journey having already learned, mainly because of my own intuitive eating journey, was that I am allowed to define success as being gentle with myself and prioritizing my mental health over a capitalistic idea of success (working long hours or making huge profits as a priority). 
While I have huge goals for my business out of my desire to help as many women as I can break free from dieting, when I look at my definition of success it revolves around my ability to maintain a healthy work/life balance for myself as well as helping as many people as I can whether they are my client or not. 
I am so passionate about my Instagram platform and podcast because it helps me educate and engage with so many people who may not have the resources to work with me. Because as a Registered Dietitian my goal is to help people live a genuinely healthy life, I feel so successful when I think about the clients I have helped, the other people I am helping even not as my clients, and the ripple effect this will have in their lives and the lives of the people around them. 
I truly believe that dieting and the diet culture we live in is a generational curse that must be broken. I am so proud of the work I do and feel so successful any time I am able to help even just one person break free from that lifestyle and experience trust freedom and self-worth in their life. 
Contact Info: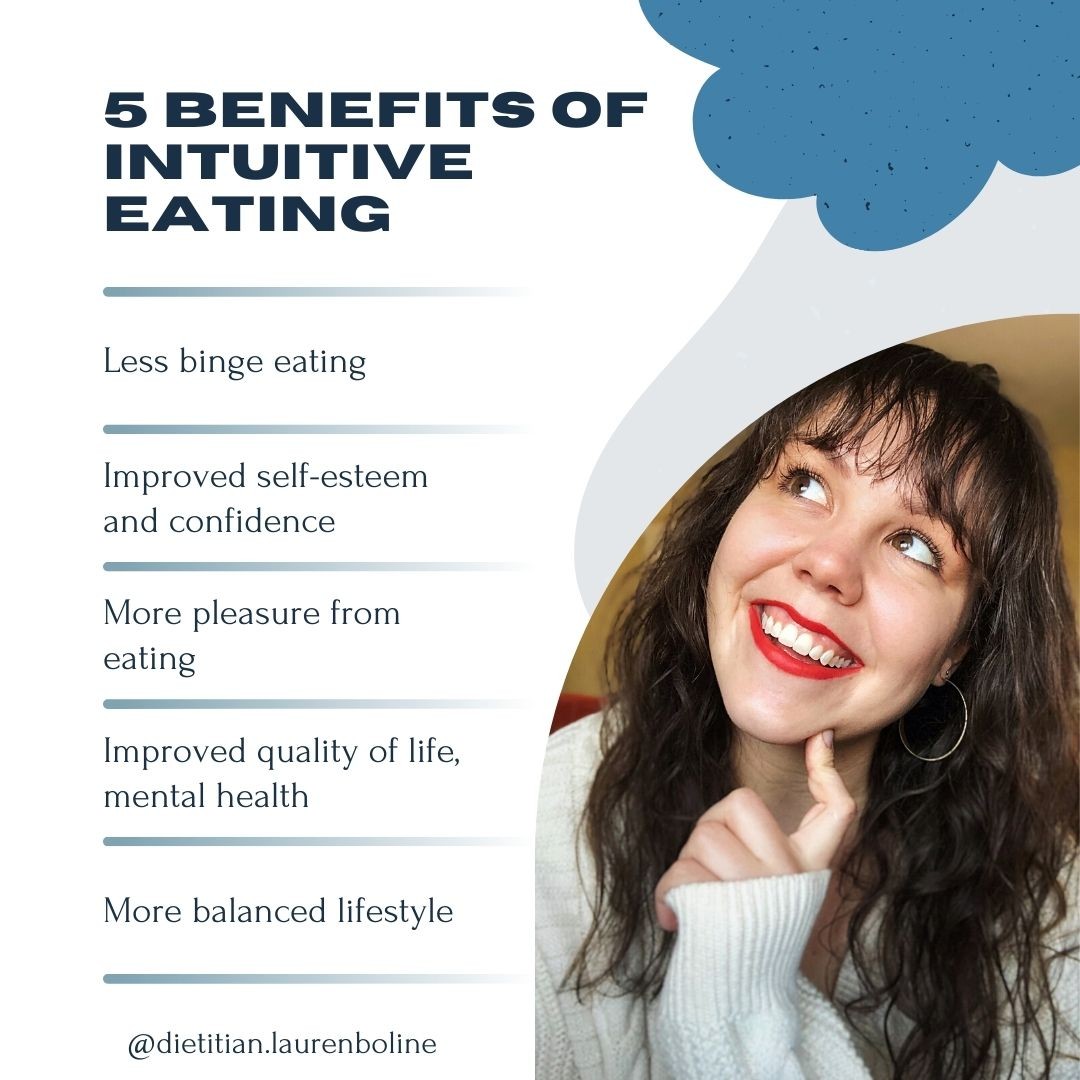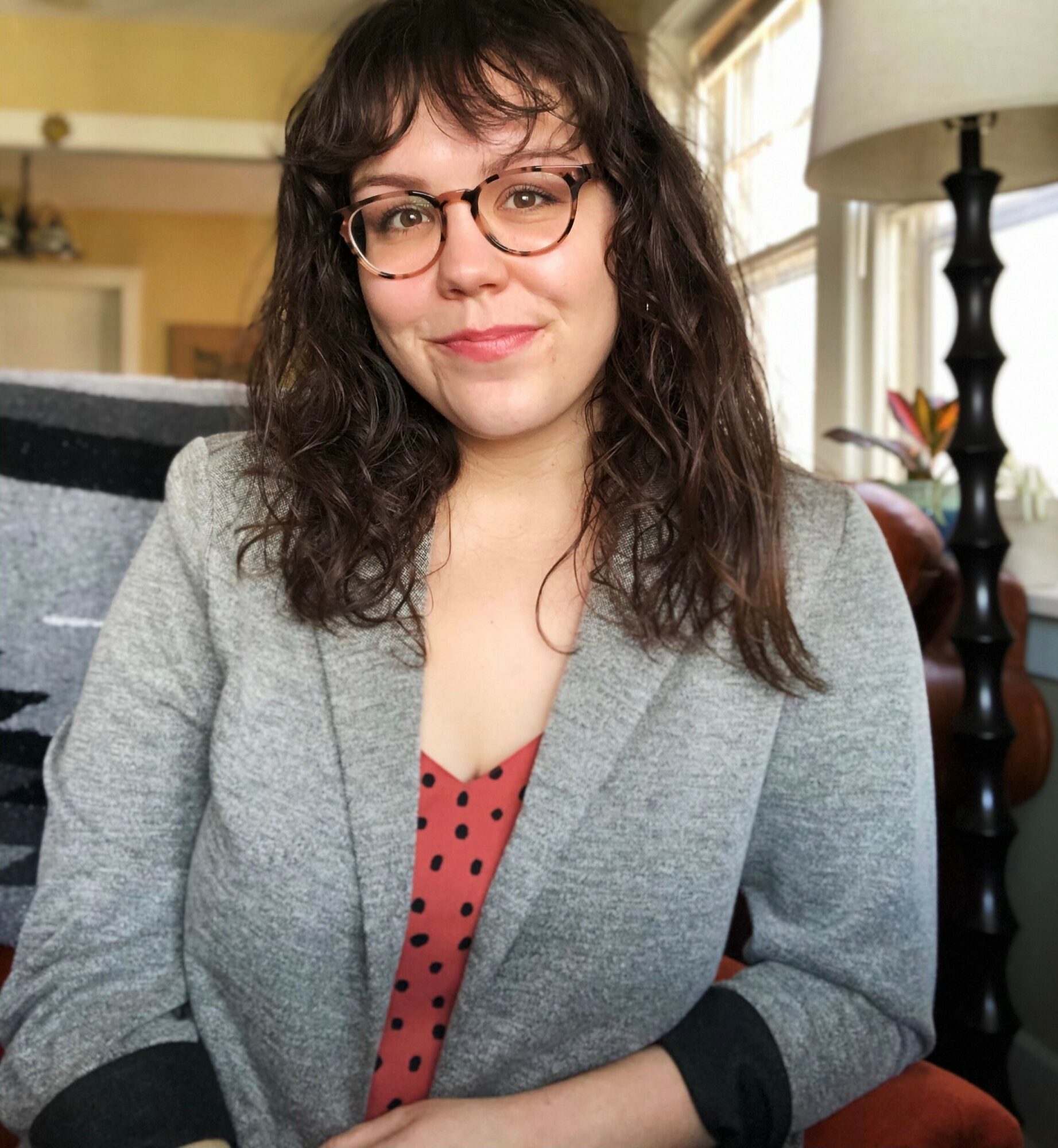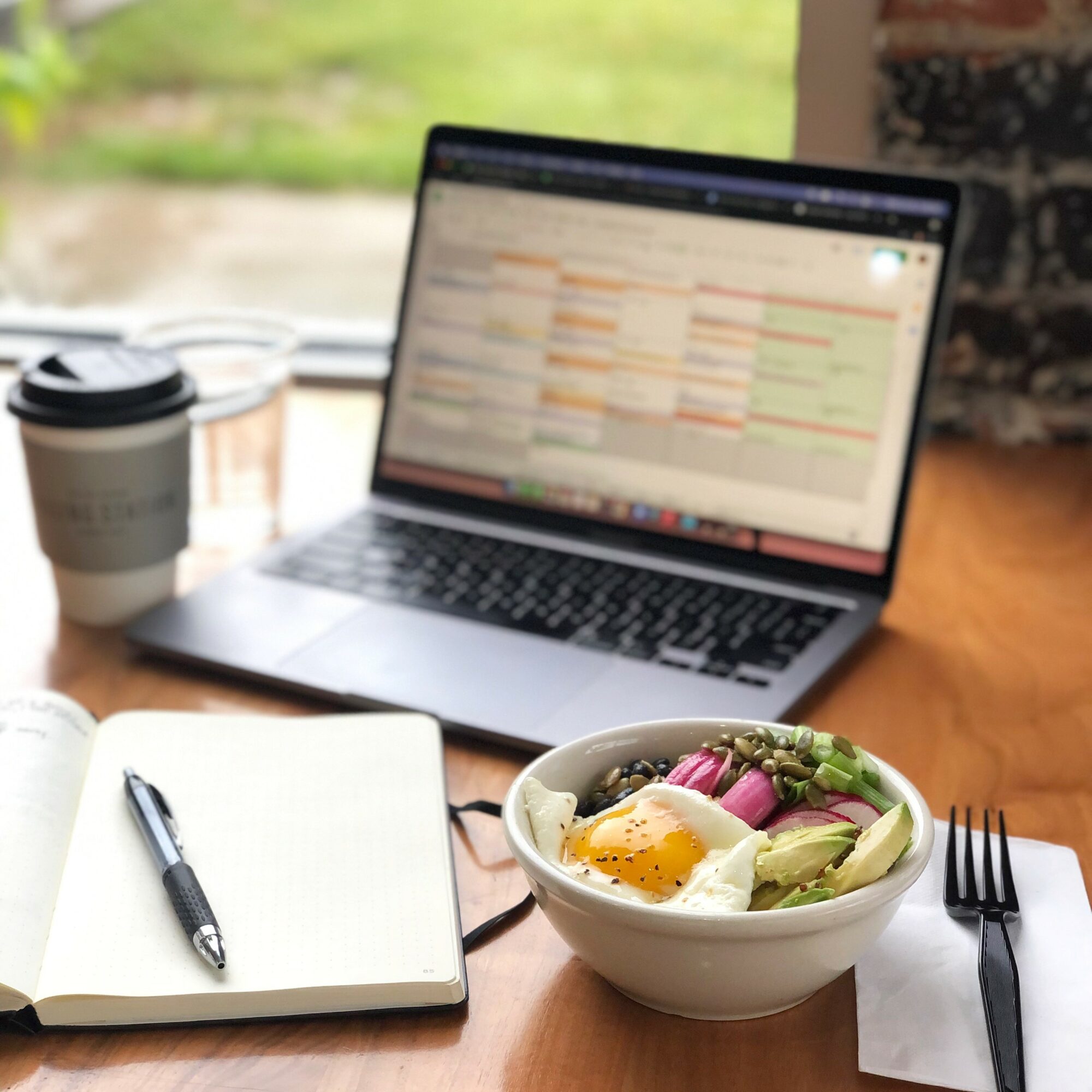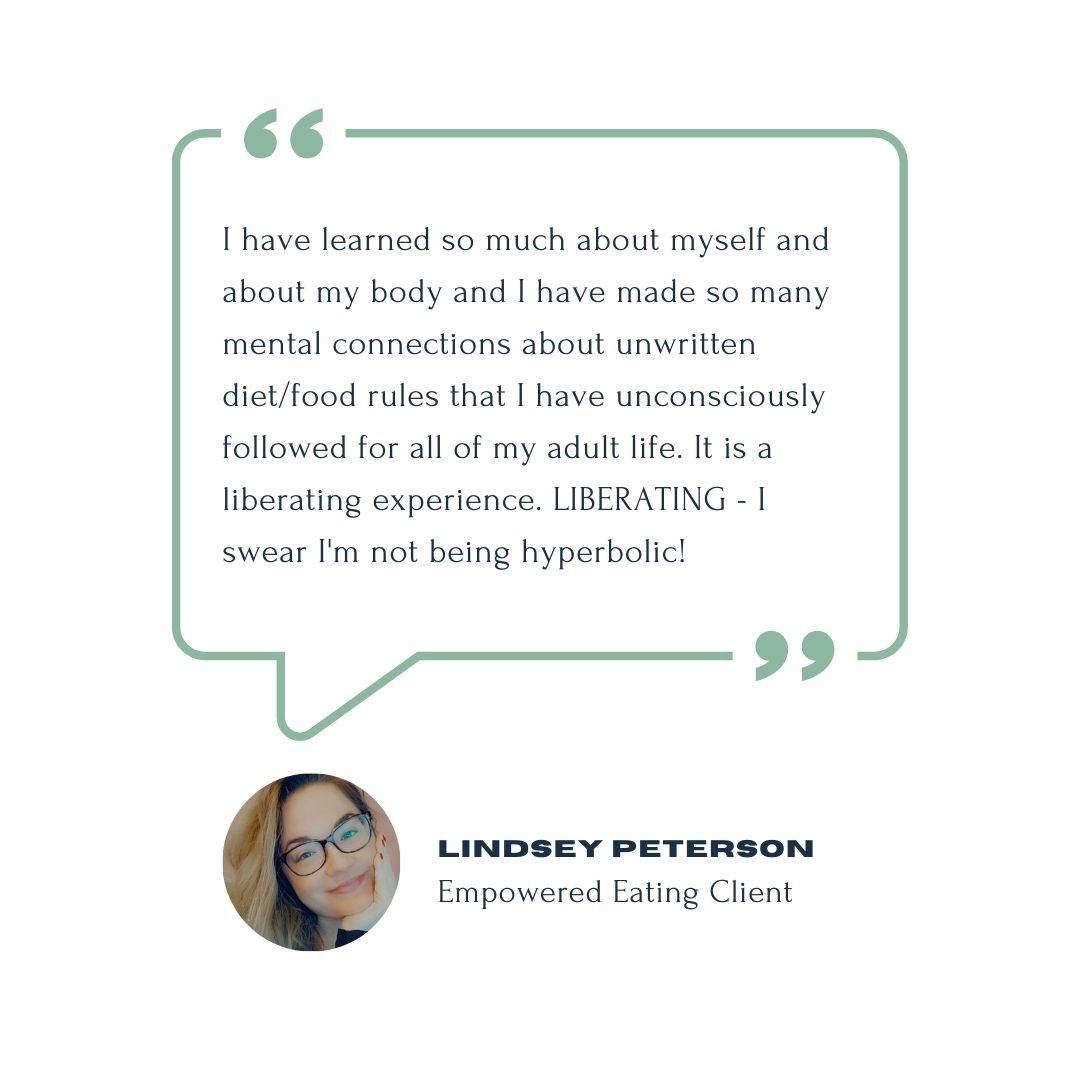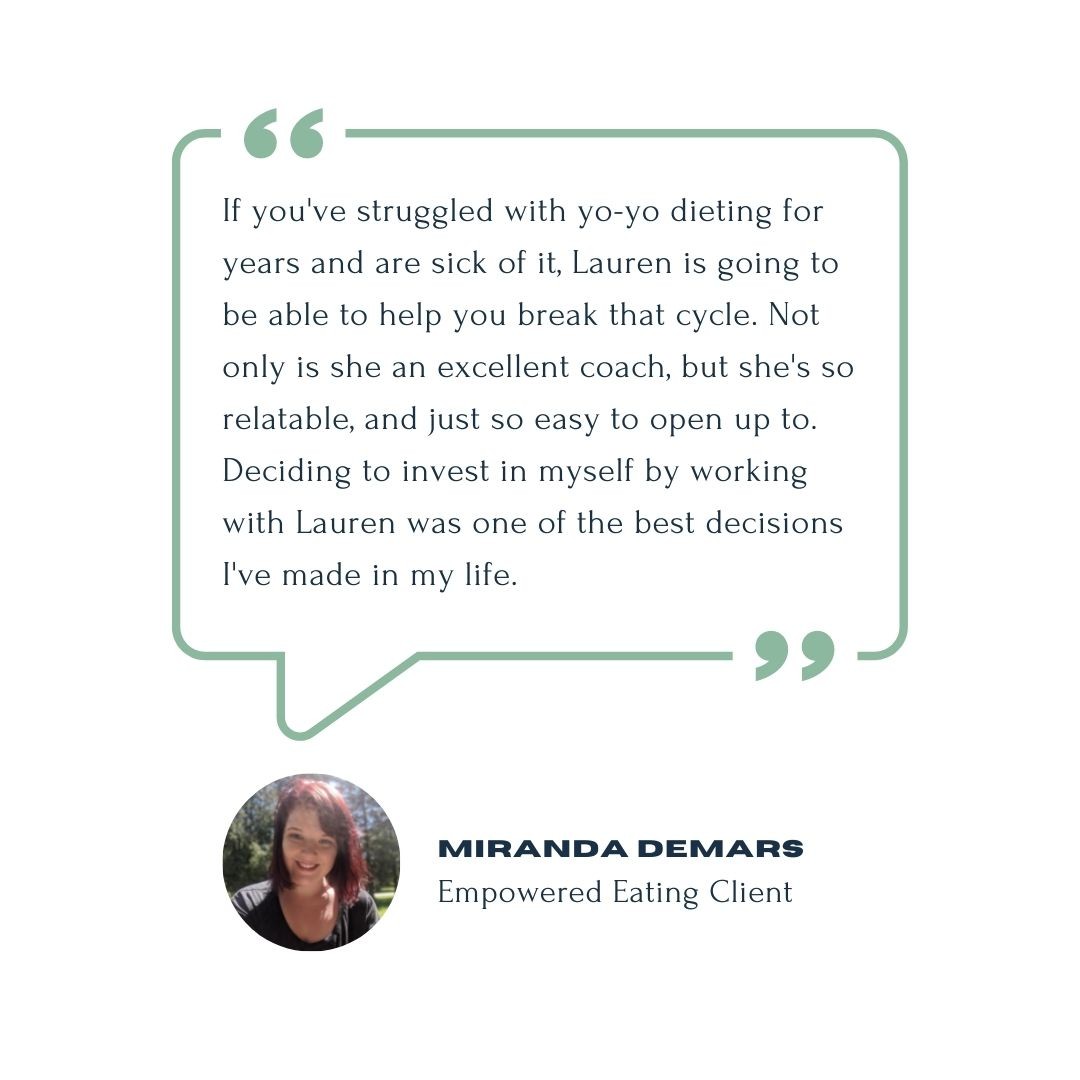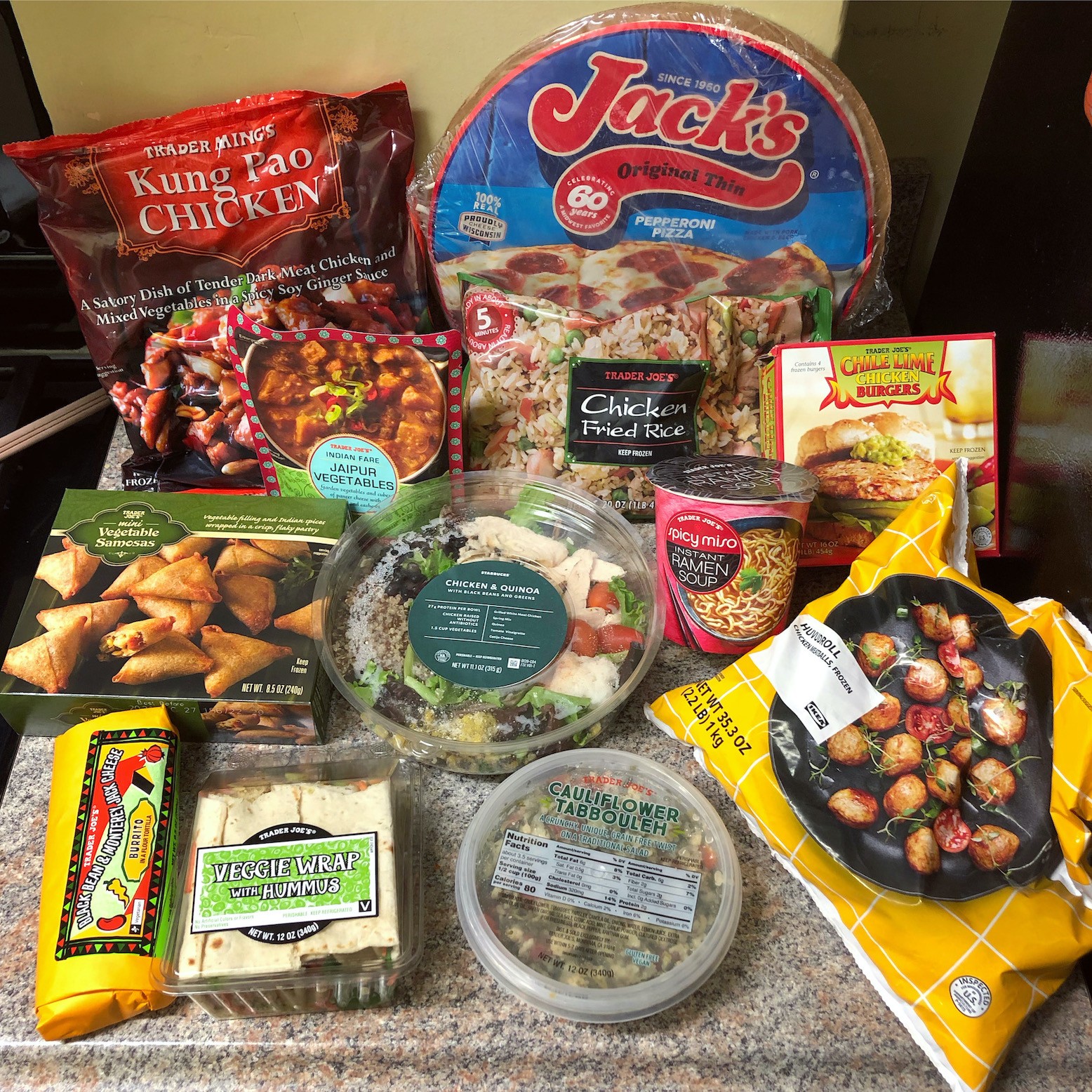 Suggest a Story:
 VoyageKC is built on recommendations from the community; it's how we uncover hidden gems, so if you or someone you know deserves recognition please let us know 
here.