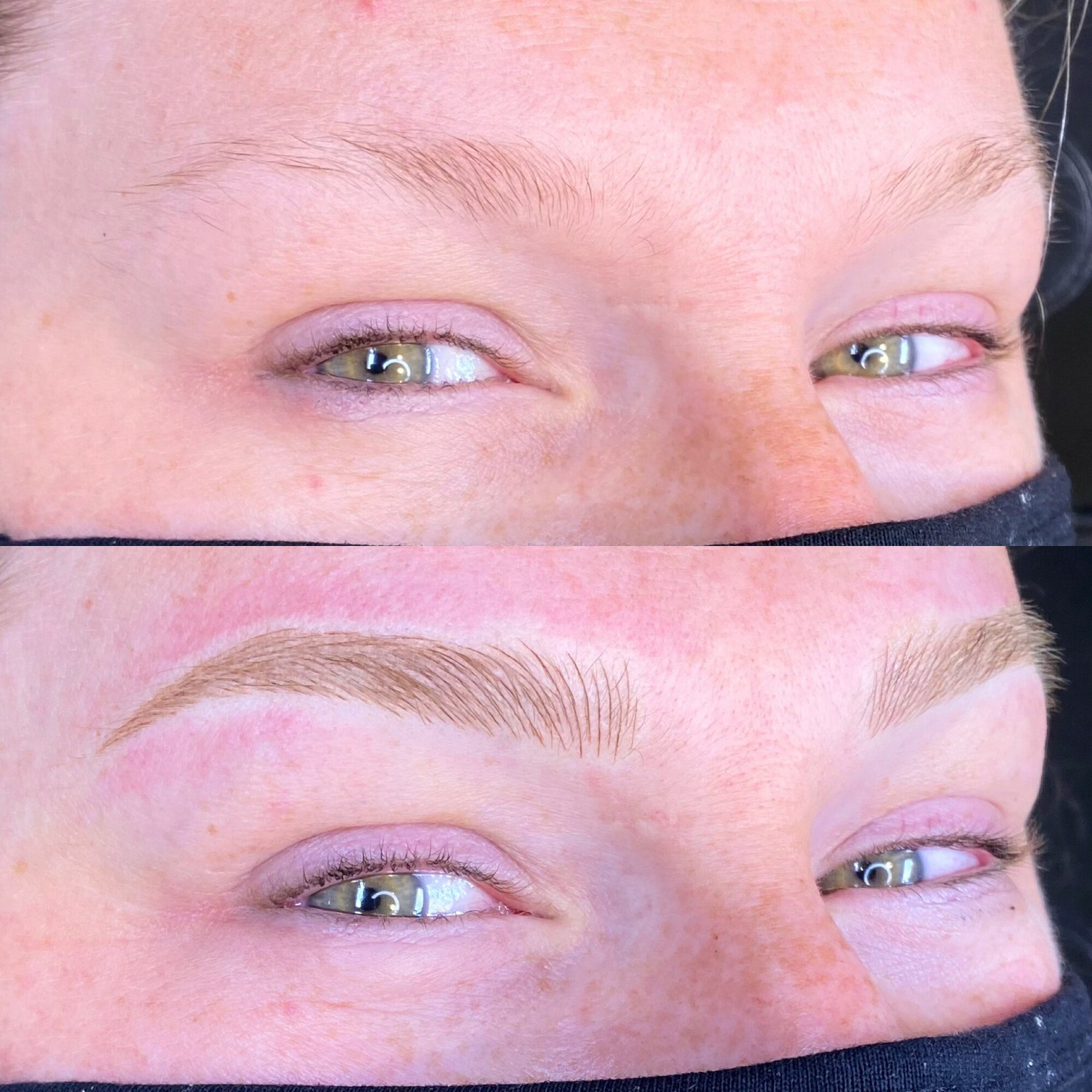 Today we'd like to introduce you to Erin Nolan. 
Hi Erin, thanks for joining us today. We'd love for you to start by introducing yourself.
My journey with Microblading began early in 2020. I had no idea what microblading was until 2016. I had just started cosmetology school and was working as an assistant in a salon that had a Microblading artist on staff. I was so intrigued by it and wanted to learn more. I went home and started looking up all different kinds of trainings, trying to find the best one. I always thought that maybe I could do Hair and Microblading in a salon one day. While my husband and I were dating, we moved around a little bit for his job. Each time I interviewed for a new position at a hair salon, I always asked if they would ever consider letting me offer permanent makeup services if I paid for all of the training myself. Unfortunately, it never worked out at the time… Something I'm thankful for now. 
We moved to Kansas City in February of 2019. Later that year I was going through what I called my "quarter-life crisis". I knew the career I wanted but I didn't know how to get to it. I had no idea how it would all play out. Microblading was becoming more popular, with new artists popping up constantly. I felt like if I didn't take the leap and go for it, I would miss the boat and always wonder "what if". I have an incredibly supportive partner who had been hearing me pitch my ideas of this business for years. He told me to go for it. Next thing I knew I had financed my training and set a date to start. I had no idea where I would work, who my clients would be, or how I would get enough of them through my door. Going from a business where I see my regulars every 6 weeks to one where I see them twice a year seemed very daunting. 
After plenty of research, I chose Beauty Angels Academy for my Microblading course. I practiced through an online program for a couple months before I realized I needed more help. It was much harder to learn than I excepted and I chose a very strict academy to train with (another thing I'm now thankful for). I upgraded to a 2-day live training class with the same academy scheduled for March 2020. The Academy offers trainings all over the country and I was lucky that they had one course here in Kansas City. During the class, I met Master Trainer Roslyn Koenig who quickly became a mentor for me. I spent the next 4 months continuing to practice and perfect my skills and started taking my first clients in June of 2020 after I completed the full course and earned my certification. I was still doing hair and in my spare time, I took 1-2 clients a week in a home studio I had set up. When you're learning Microblading, you practice on latex "skin" and while it's a helpful way to learn your stroke patters, it's still quite different from working on a real person. My technique and confidence slowly built with each client. I started my price points extremely low and slowly raised them up over time. I learned something new with each person I worked on and practiced strokes on my latex for hours after they left. I worked hard on my Instagram and made collages of before and afters for each client. I posted anything I could but not before editing the angles of the face so meticulously to make sure the comparisons were as perfect as possible. 
A couple months later, Roslyn (one of my trainers from my course) approached me with an offer to come rent a space in her new studio and work alongside her. I remember being so flattered by the offer and the confidence she had in my work but I didn't know if I was ready to commit to renting my own space. At the time we were in the middle of the pandemic, freshly out of the shutdown phase, and I had no idea if I would have enough clientele to offset the expense of rent. This is the decision that made the biggest difference in the growth of my business. I signed a lease in September of 2020 and have watched my business explode. Taking Brow Ambition into a professional studio forced me to commit to the dream I had for myself for the last 4 years (and not just as a side gig!). As much as I loved my coworkers and clients at the salon I worked for, I said goodbye to the hair industry and started focusing on my business full-time in May of 2021. My biggest fear when I started this was that I wouldn't have enough clients (especially in the middle of a pandemic) but in the last year, I have been lucky enough to work on 200+ beautiful women. 
I am so grateful for this journey I've been on and I'm so blessed to have the support system that I do. I know for many people it's not easy to take the leap when there's no clear path ahead but if I hadn't gone for it, I wouldn't be here today with the honor of being my own boss. I'd like to say thank you to all my amazing clients for trusting me and sending their friends my way. The majority of my new business comes from word of mouth and I don't take it lightly that each client is trusting me with their lovely face. 
Right now, I'm working on growing my skill set with the plan to offer some new services in the next 6 months. I have big plans for the future and am just focusing on enjoying the journey each day. 
Would you say it's been a smooth road, and if not, what are some of the biggest challenges you've faced along the way?
I'm not going to lie, I thought Microblading would be much easier to learn than it was. It's not necessarily something that came naturally to me. What I will say is that I practiced for hours each night and slowly my skill grew as well. Practice makes closer to perfect. I still consider myself a newer artist and continue to build on the technique I've established so far. 
Of course, starting a business during a pandemic has been interesting… 
I feel like over the last year and a half, many women are more focused on achieving a low maintenance, fresh face look. I know I myself have invested way more in my skin than my makeup since the pandemic started. We all want to roll out of bed and look effortlessly put together without having to apply loads of makeup. We've gotten used to recognizing just the top half of people's faces so in turn, people are paying more attention to that area… People who never considered Microblading in the past might find themselves browsing for artists in the area. 
With that being said, I do get last-minute cancellations due to exposures or positive tests. I'm lucky that I have a long cancellation list to fall back on when that does happen. I look forward to the day when this is behind us but for now, we have taken every precaution in the studio to maintain a safe environment for ourselves and our clients. No one likes being in a mask but it's a non-negotiable when you're working face to face with someone for hours. 
Alright, so let's switch gears a bit and talk business. What should we know about your work?
I am a permanent makeup artist, microblading specifically. I use a very thin, U-shaped blade to create small cuts or strokes in the skin. Before I create the strokes, I dip my blade in a pigment that matches my client's natural brow hair. The goal is to make fine lines that mimic real hair to achieve the look of a naturally fuller brow. There are many artists in Kansas City, each with their own style and technique. It's important to pick an artist based off of their education and style of work. Some clients want a bolder makeup look, while others don't even want people to know they've had anything done. 
I have a very natural, subtle approach to Microblading and my #1 goal is always to manage my clients' expectations. I start each appointment with an in-depth consultation where we discuss your ideal outcome vs what's achievable based off of your natural brow hair and my technique. I never want a client to leave their appointment feeling like they didn't get the look they expected. I do not rush the consultation. There's a lot of misinformation out there when it comes to Microblading and I want my clients to be fully informed before we even take the before photos. 
What a lot of people don't realize is that the first half of a three-hour appointment will go by before I even open up my tools. After the consultation, I spend an hour alone just working on the perfect shape. I use my clients bone structure, different facial features, and my golden ratio compass to tailor a shape that's unique to them. No face is the same and no set of brows will be the same either. I take a lot of pride in my work and the shaping is where my perfectionism shines. We will not begin until we both love what we're seeing. 
Next, I create the strokes. This part seems to move along pretty quickly. Half the time is spent just letting the pigment soak into the skin after designing the stroke pattern. I want each fine line to mimic your natural growth pattern so that the strokes blend effortlessly with your natural hair. This is my favorite part. Each client comes with a unique starting point and hair pattern so my job is never exactly the same. 
3 hours might seem a little longer than some other artists services but I never rush anything on the face. 
Are there any important lessons you've learned that you can share with us?
Never underestimate yourself and every now and then stop and take a moment to remember where you started. 
Pricing:
Microblading: $500
Microblading & Shading: $550
8 Week Touch Up: $100
Annual Touch Up: $250
Contact Info:
Email: browambitionkc@gmail.com
Instagram: @browambition.kc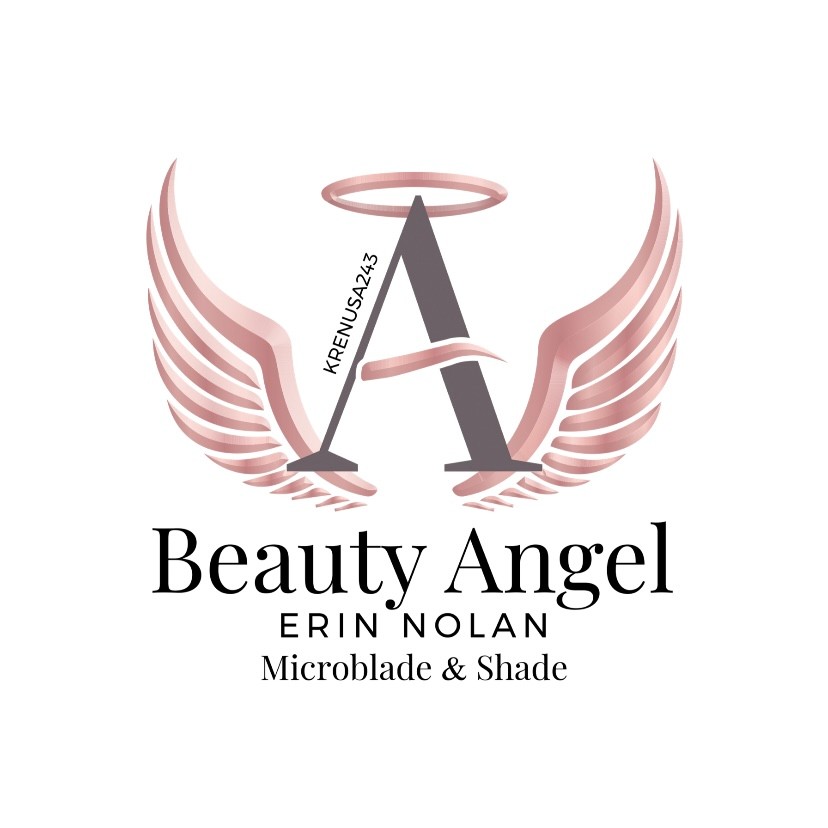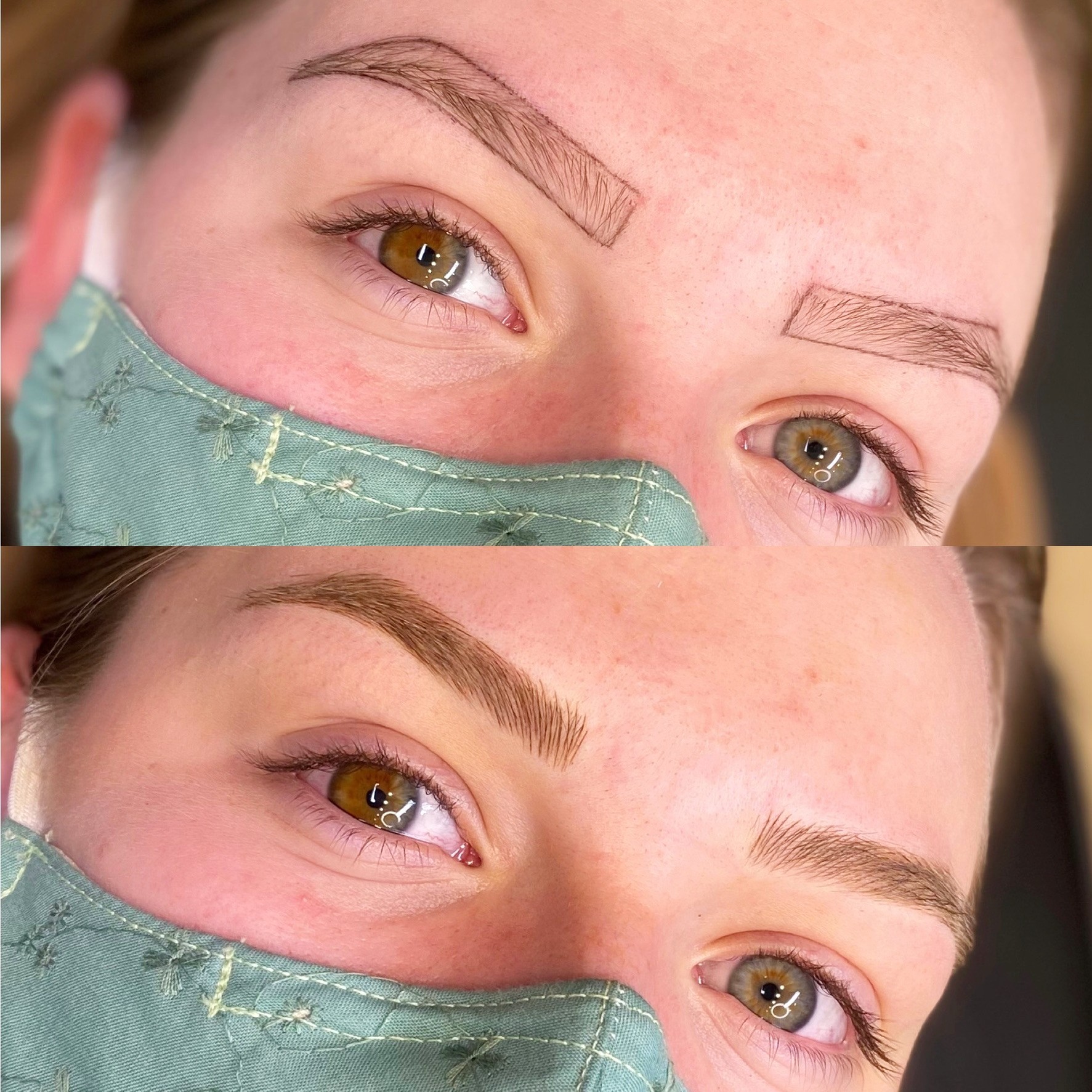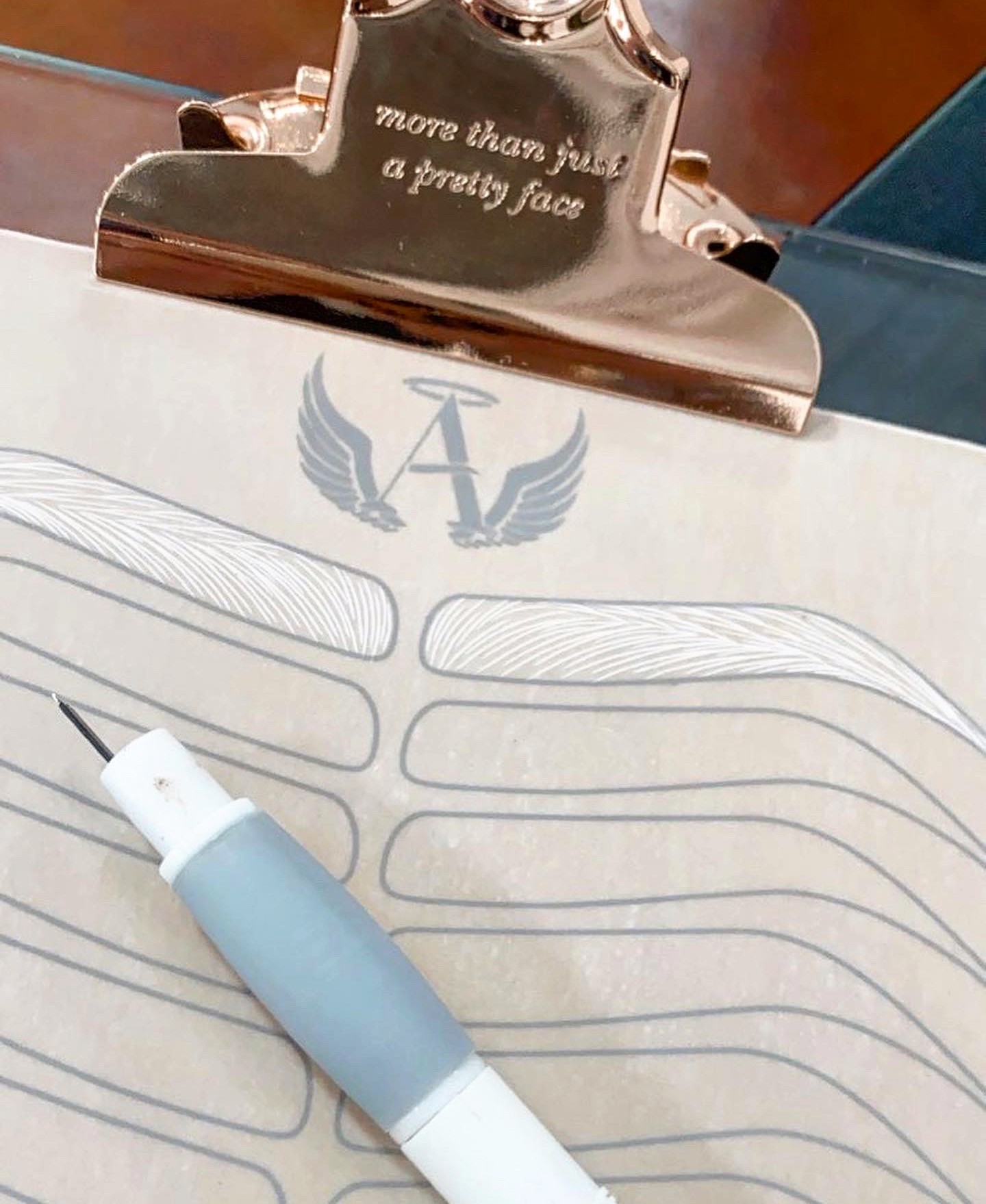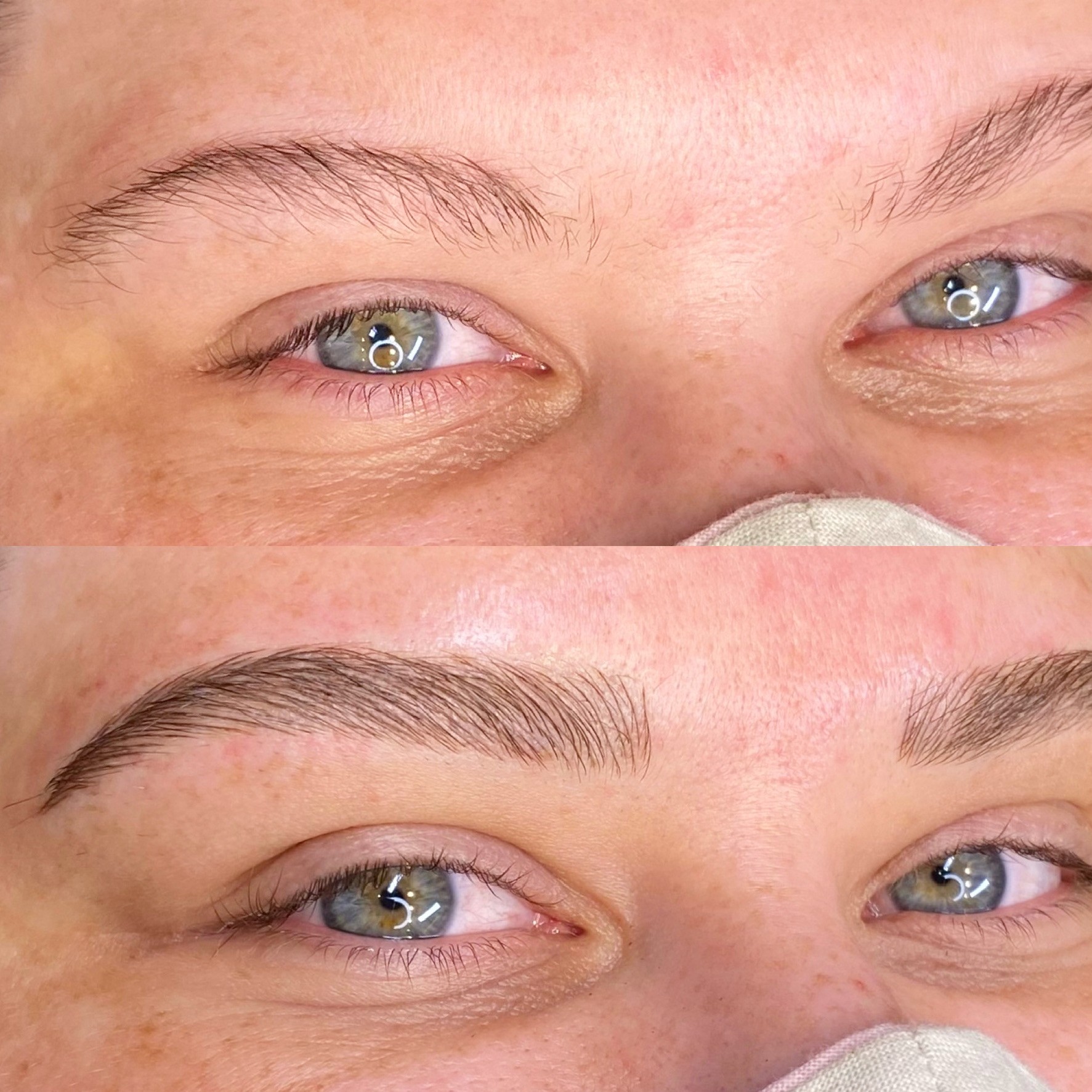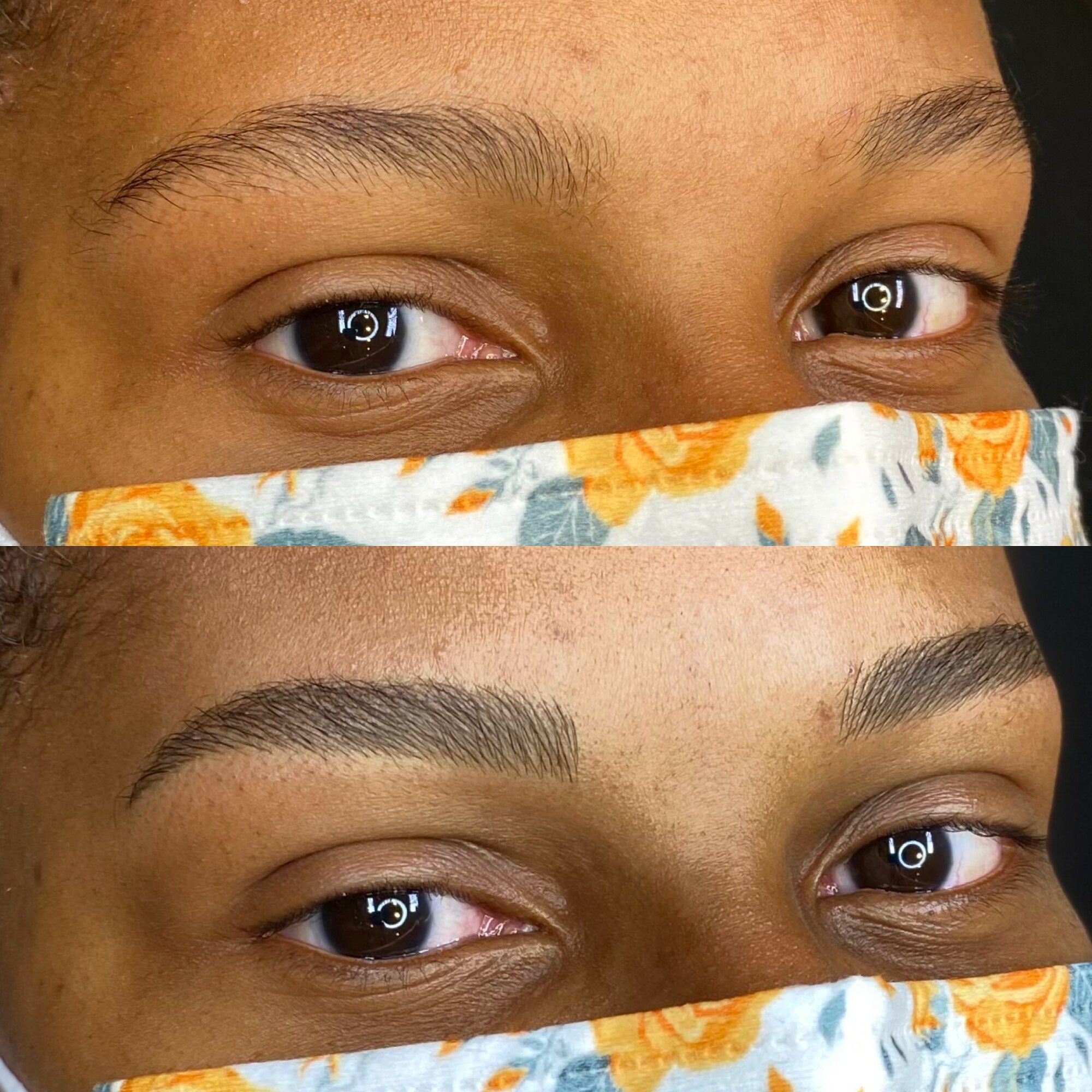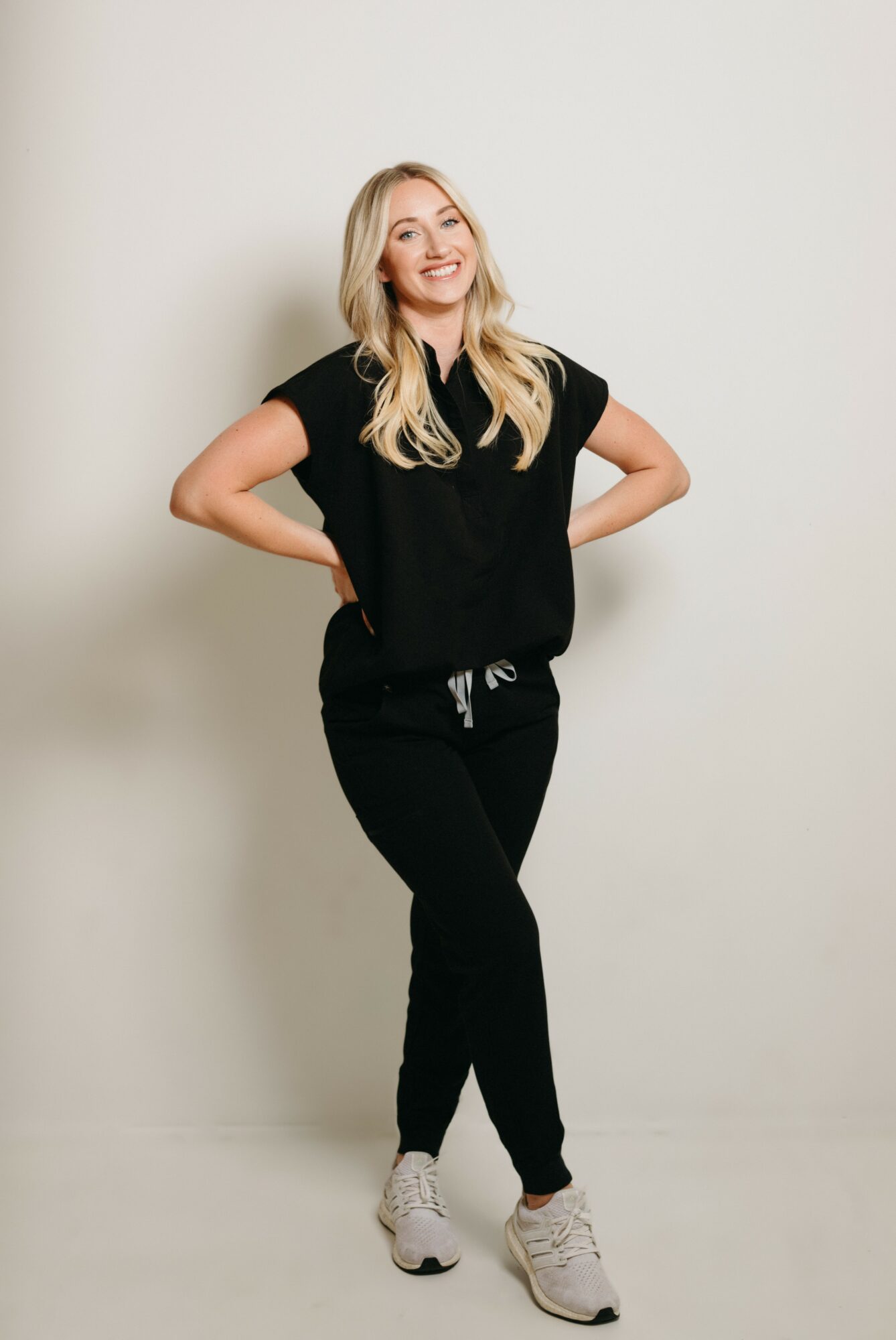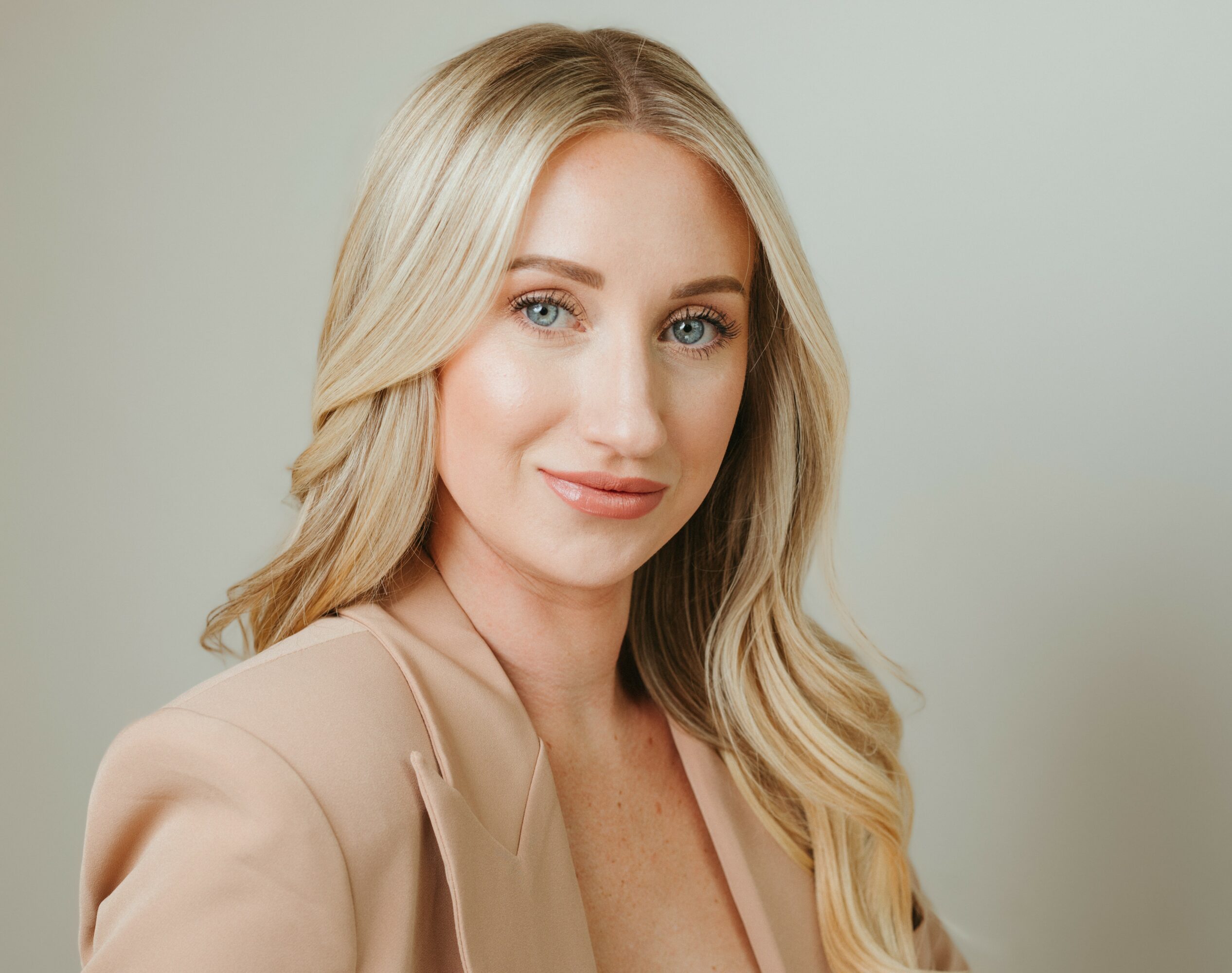 Image Credits
Brow Studio
Itzel photo co
Suggest a Story:
 VoyageKC is built on recommendations from the community; it's how we uncover hidden gems, so if you or someone you know deserves recognition please let us know 
here.