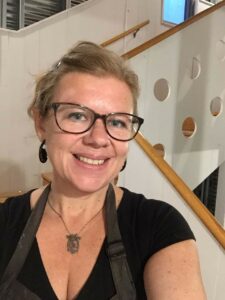 Today we'd like to introduce you to Amy DeSitter. 
Hi Amy, we'd love for you to start by introducing yourself
I am equal parts artist and teacher.
I knew I wanted to be an artist since receiving my first Crayola Art Kit for Christmas at age 7. Art was my favorite class in school by far. I would have like to go to art school, but that just wasn't in the financial cards for my family. Instead, I got pregnant right after high school, in 1994, and began my journey as a single parent. After a couple years, I tried going to college to be an art teacher, but the classes were tough and I was distracted. I dropped out after several semesters of trying and failing. Honestly, I wasn't ready for school yet. I wasn't ready to be a mom yet either. 
Fast forward to 2010, my son was starting high school and I was broke. I spent years trying to make ends meet a variety of ways. I spent a very long time as a server and as a customer service agent, the only jobs I felt a single uneducated person, like myself, could make enough at to survive. I was so tired of being treated poorly by customers. People can be so ugly. So, I tried again at the whole college thing with the intent of being a high school art teacher.
I started back as an undergraduate at UMKC (University of Missouri – Kansas City). Inspired by my experience learning from my professors, I decided I wanted to teach college kids instead.  I changed my major from secondary art education to studio art with the intention of going off to graduate school to earn my Masters in Fine Art degree, which I would need to teach at the university level. Immediately upon graduating with a Bachelor's Degree in Studio Art, I went off to grad school at Ohio University, in Athens Ohio. They have a well-funded MFA program geared toward teaching. It was three years of amazing self-discovery, but it was hard being so far away from my support system. Finally, after fighting tooth and nail to get that Master Degree, I came back to Kansas City where I was invited to begin as an adjunct instructor of art at UMKC. Finally living the dream!  I have been teaching there since 2017. It's adjunct work; no insurance, low pay, and no guarantee semester to semester if I'll be teaching again. It's the way of the adjunct world, so like so many of my fellow artists and teachers, I piece my monthly financial picture together using multiple side hustles. 
In 2018, I got lucky finding a studio space in my price range in the West Bottoms. I decided I would continue to make the experimental art work I was making when I finished grad school. These were large scale paintings paired with projections. By exploiting the luminous qualities paint and reflection I explored how to push and pull visual space to create liminal spaces that I would call psychological landscapes. However, these were very large paintings and not everyone has a wall big enough for them. I tried contacting interior designers, realtors, and interior architects with the hope of being able to continue making this work. Let's just say I'm not great at selling myself. My efforts flopped and those large paintings sit in the back room at my studio gathering dust.
 I tried teaching classes at my studio in the West Bottoms, and I've participated in several local art fairs. I was sort of scraping by when Covid came along. School went online and the handful of gigs I had were all cancelled. I had no idea what I would do to get by.
Early on in the pandemic, I sewed some cloth face masks for my son and his girlfriend. I posted a cute photo on Facebook of them wearing my handmade masks. Almost overnight friends and acquaintances began to ask me if they could buy some. It was a fantastic distraction from not teaching in the classroom anymore. I got a fun Ruth Bader Ginsberg fabric and a lady lawyer Facebook group in the Little Rock area began ordering masks from me like crazy. Word of mouth did all the advertising, and from there I used my unique taste to buy more fun fabrics for masks and they practically sold themselves. This is how I made it through the financial crisis that was the pandemic of 2020.
In Spring of 2021 I came back to the classroom, but with only 5 students at a time. I was used to teaching to 12-20 students depending on the class. It wasn't ideal, but it was better than trying to teach art online. This Fall, things are feeling a bit more normal. I got a second teaching job at Missouri Western State University, so I drive up to St Joe twice a week to teach a couple classes up there, in addition to teaching at UMKC. I'm also taking a couple psychology classes at Penn Valley this semester. I am thinking of going into a Low Residency Art Therapy Masters program, and need these undergraduate psych credits to be considered for admission. Luckily, there was a pandemic relief grant available to cover the cost of both courses.
 It's very much a month to month life style, but I really do love my life. I get to teach art to students in the 18-22 age range, and counsel them on basic adulating. I adopted my canine assistant, Jack Henry, back in January. He is half pug and half Jack Russel Terrier (and according to his ancestry profile, 2% Chihuahua). I knew right away he would go everywhere with me. He had kind of a boring life in his previous home situation, so I've made it my mission to include him in all my adventures. Jack provides a huge emotional boost to my students on a daily basis, and has basically become my classroom therapy dog. 
Can you talk to us a bit about the challenges and lessons you've learned along the way? Looking back would you say it's been easy or smooth in retrospect?
The road has been bumpy for sure. I went through a great deal of depression in my early twenties, much of it untreated post-partum depression. Unfortunately, it took several years to get the depression under control. I have made lots of poor choices along the way, but it's those choices and the process of overcoming them that have made me who I am today. I can finally say that I am happy and love my life.
Can you tell our readers more about what you do and what you think sets you apart from others?
I've always considered myself a painter, but I enjoy branching out. I love to mix techniques. In grad school, I worked a lot in a back and forth method from analog to digital and back to analog again. Abstracting images by hand painting them, then scanning them and making digital marks on top, then print it out and use alcohol to manipulate the printer ink. Then, I started really thinking about how the large-scale structures of the universe and the small-scale structures of the life on Earth look a lot alike. For example, am image of the universe's distribution of matter compared with an electron microscope image of neurons in the brain look really similar. It was under the intoxication of these influences that I began making large paintings, that included a projection on top. They were abstract and gorgeous, but not a lot of people have walls that big. I began getting interested in light mapping with new technology that was being developed, but sadly, not a lot of opportunities to sell. These pieces don't fit in an art tent either, so no art fairs for this type of work (except for Art Basel, and I'm not quite there yet). I knew I needed to make smaller works to sell, but they just wouldn't come out. 
Then, Covid hit. I didn't paint a thing for an entire year. I ended up making masks for my main income. 
In May 2021, I started painting again. It took a sabbatical to the desert in New Mexico to get inspiration stirring inside me again. I've been on a couple more trips since: Meramec Caverns, Gunnison Gorge, Colorado, and briefly through Arches National Park. Experiencing and painting these images made me happy and broke the funk I was in. Moving forward I have no idea what my work will look like. I imagine I will continue to find ways to merge the micro work with larger-than-life land forms. There are so many ways that imagery intersects, I doubt I'll lose interest any time soon.
Are there any books, apps, podcasts, or blogs that help you do your best?
I listen to podcasts while I work every day. 99% Invisible, Hidden Brain, and Something You Should Know are all favorites. I also love Star Talk with Neil DeGrasse Tyson. Ologies with Alie Ward is my most recent discovery. These give me the kind of armchair science I need to stay engaged without having to learn advanced mathematics. I love true crime podcasts. I love What You Missed in History, Horrifying History, and Swindled! Man, I do love Swindled. The host is so dry and snarky. These are all things I can listen to passively that peak my interests without disrupting my flow.
Contact Info:
Email: amydesitter@gmail.com
Website: www.amydesitter.com
Instagram: @amyjustamy @amydesitterart @actionjackhenry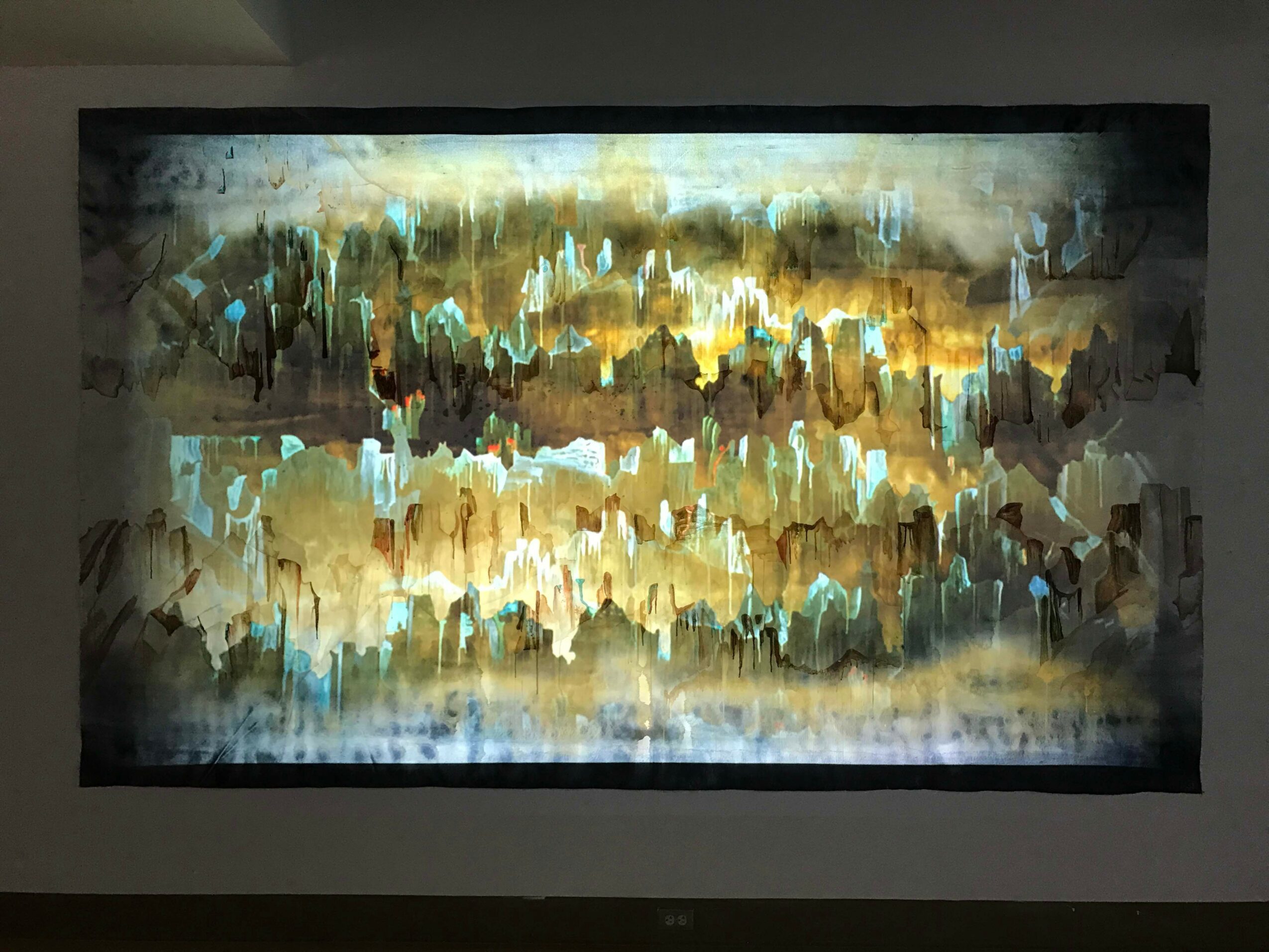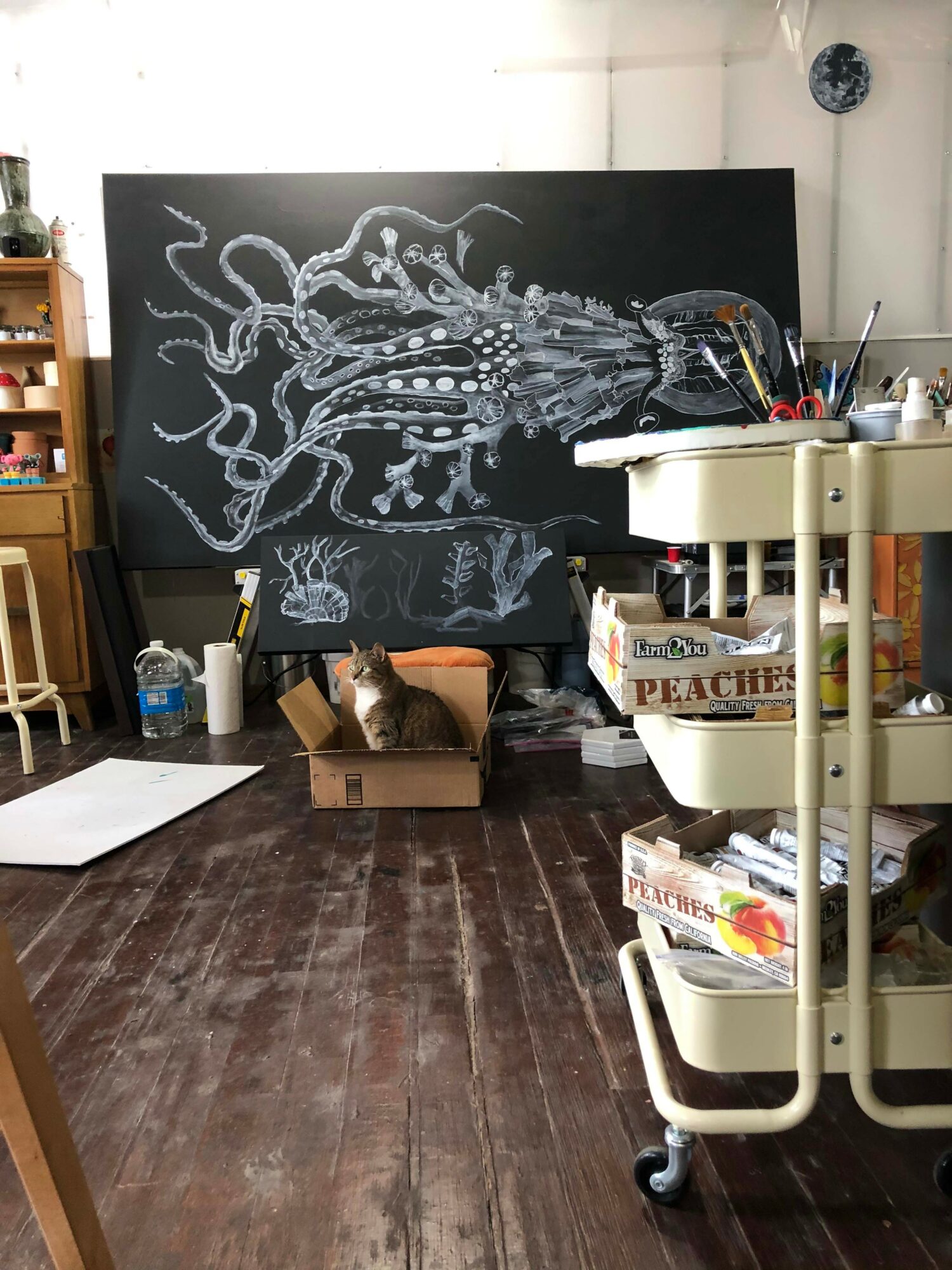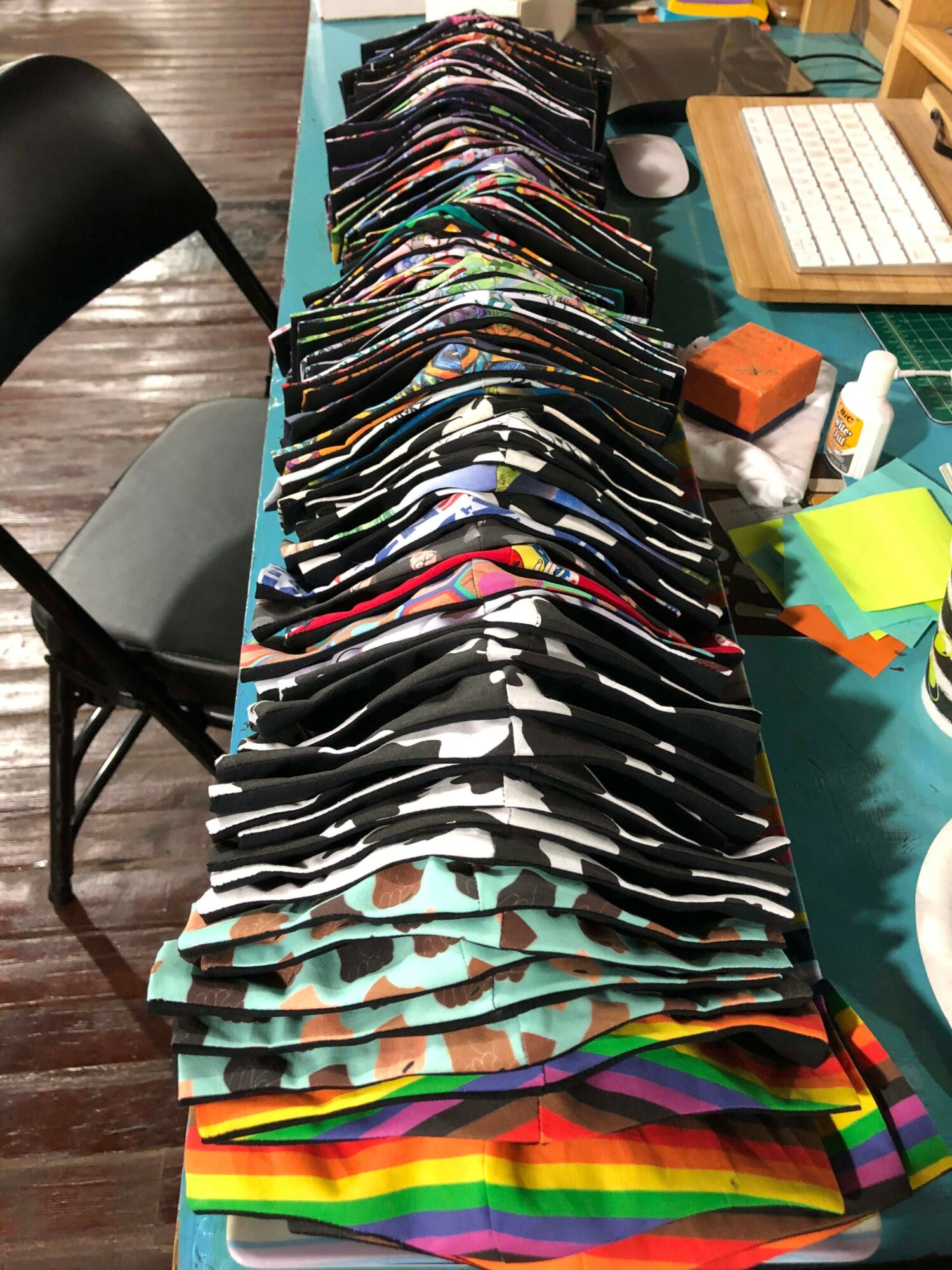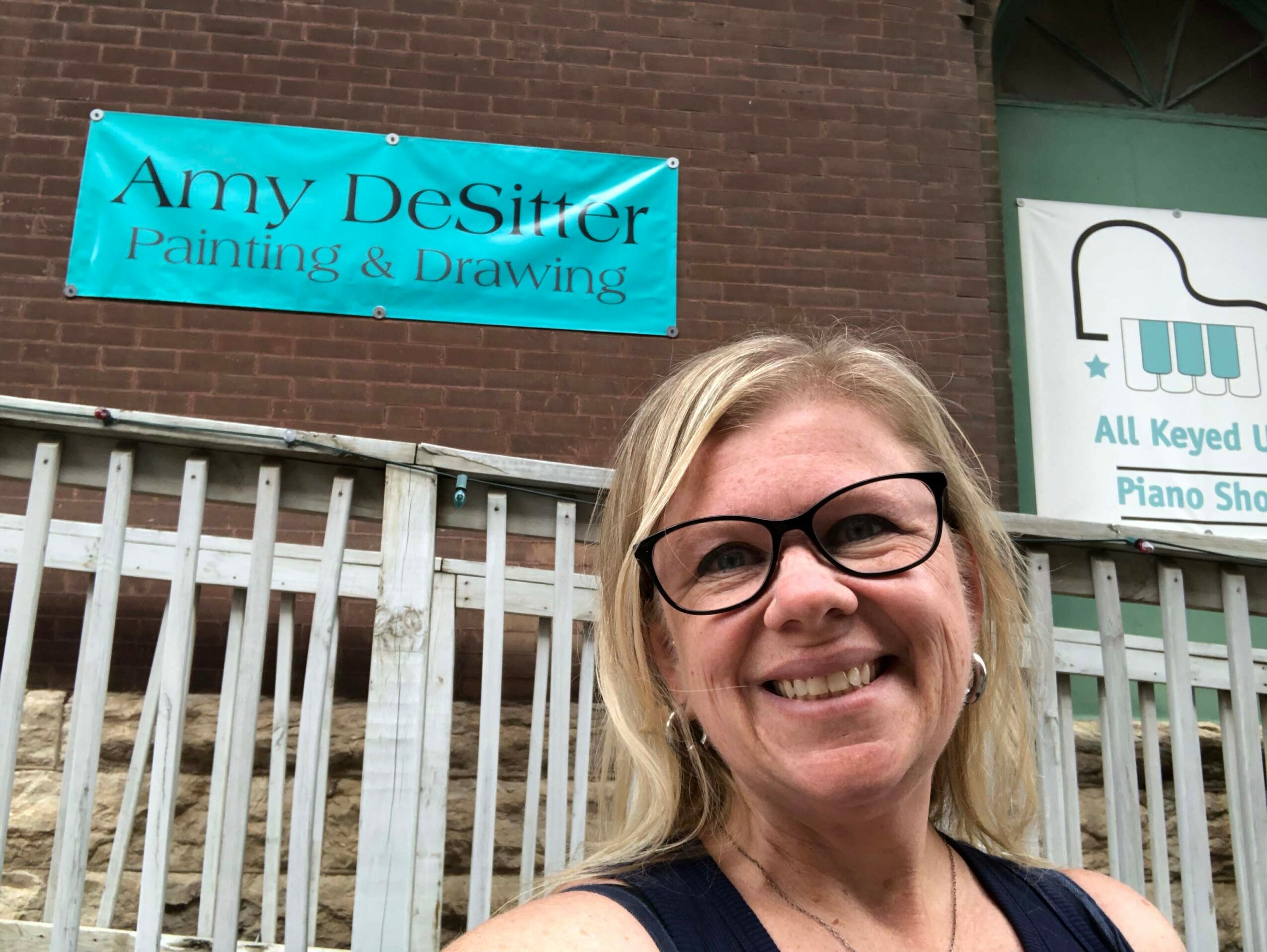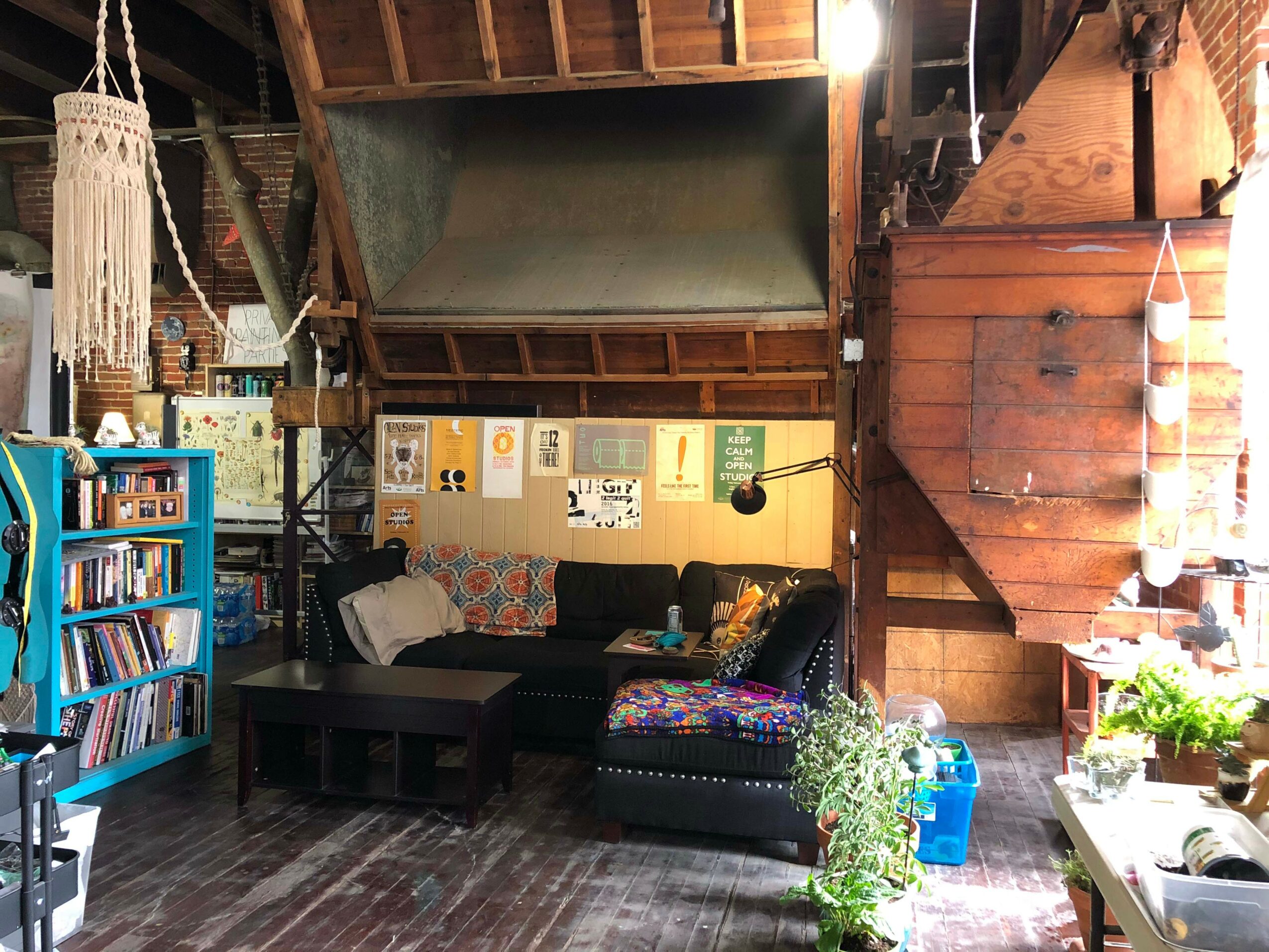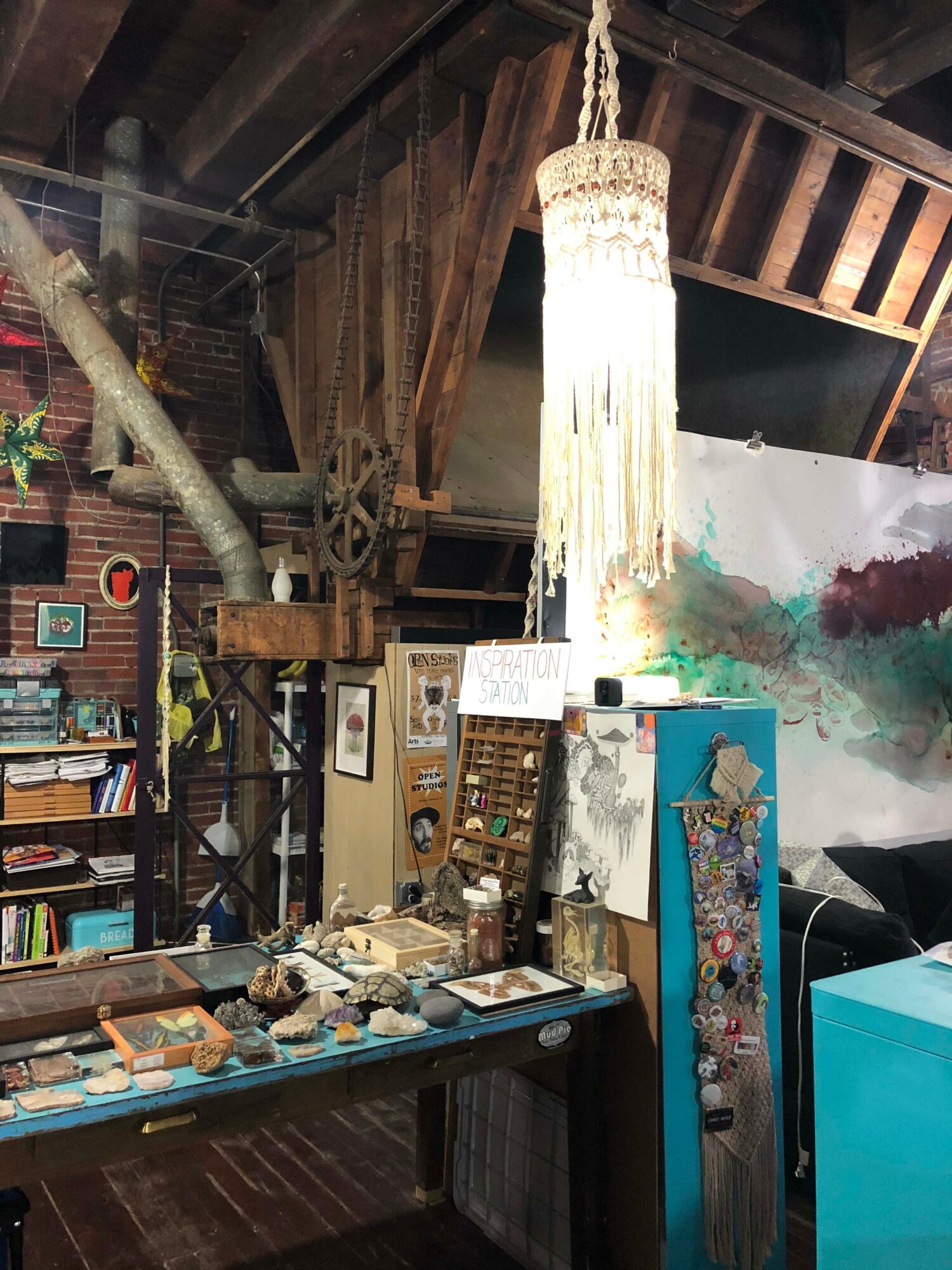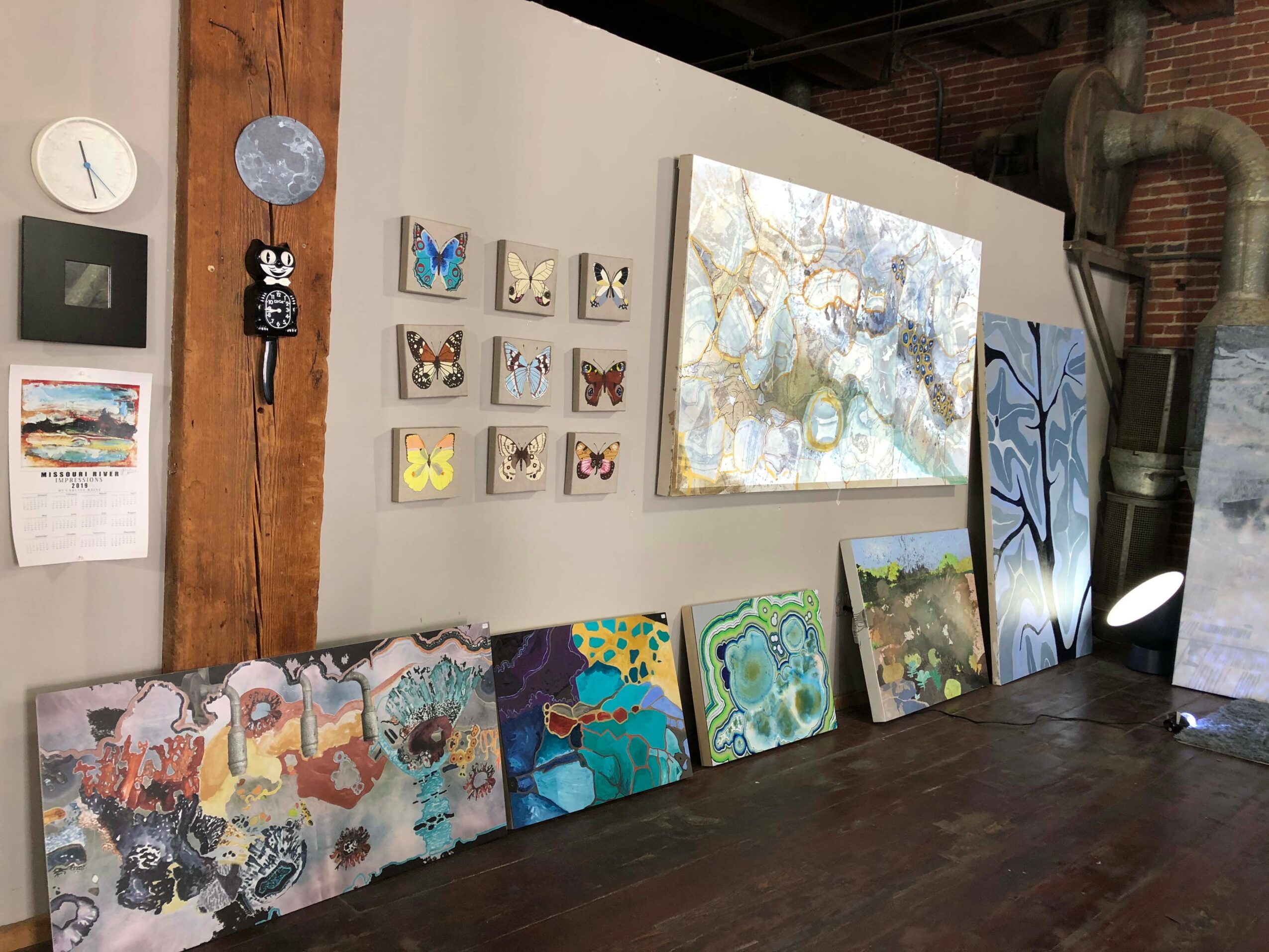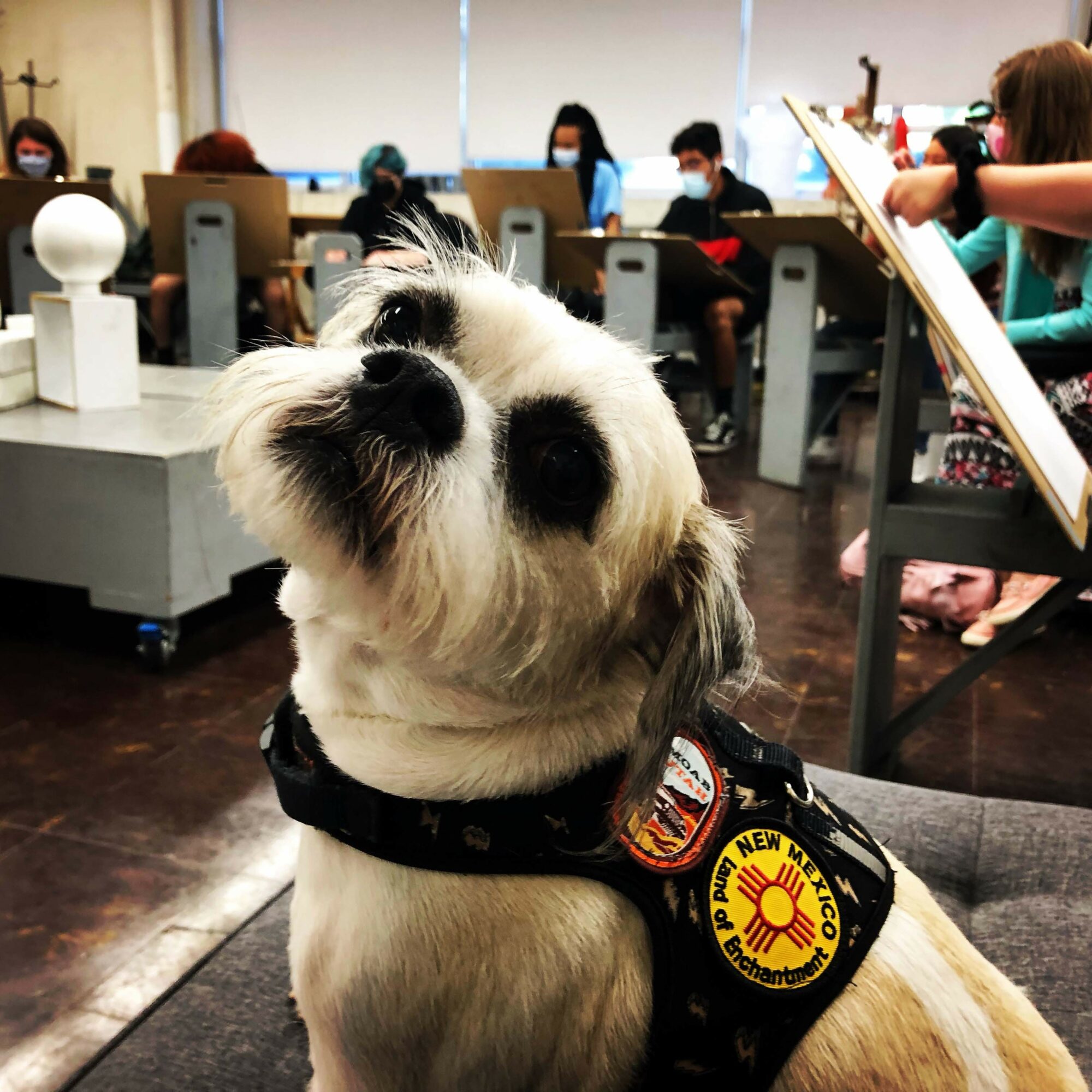 Suggest a Story:
 VoyageKC is built on recommendations from the community; it's how we uncover hidden gems, so if you or someone you know deserves recognition please let us know 
here.