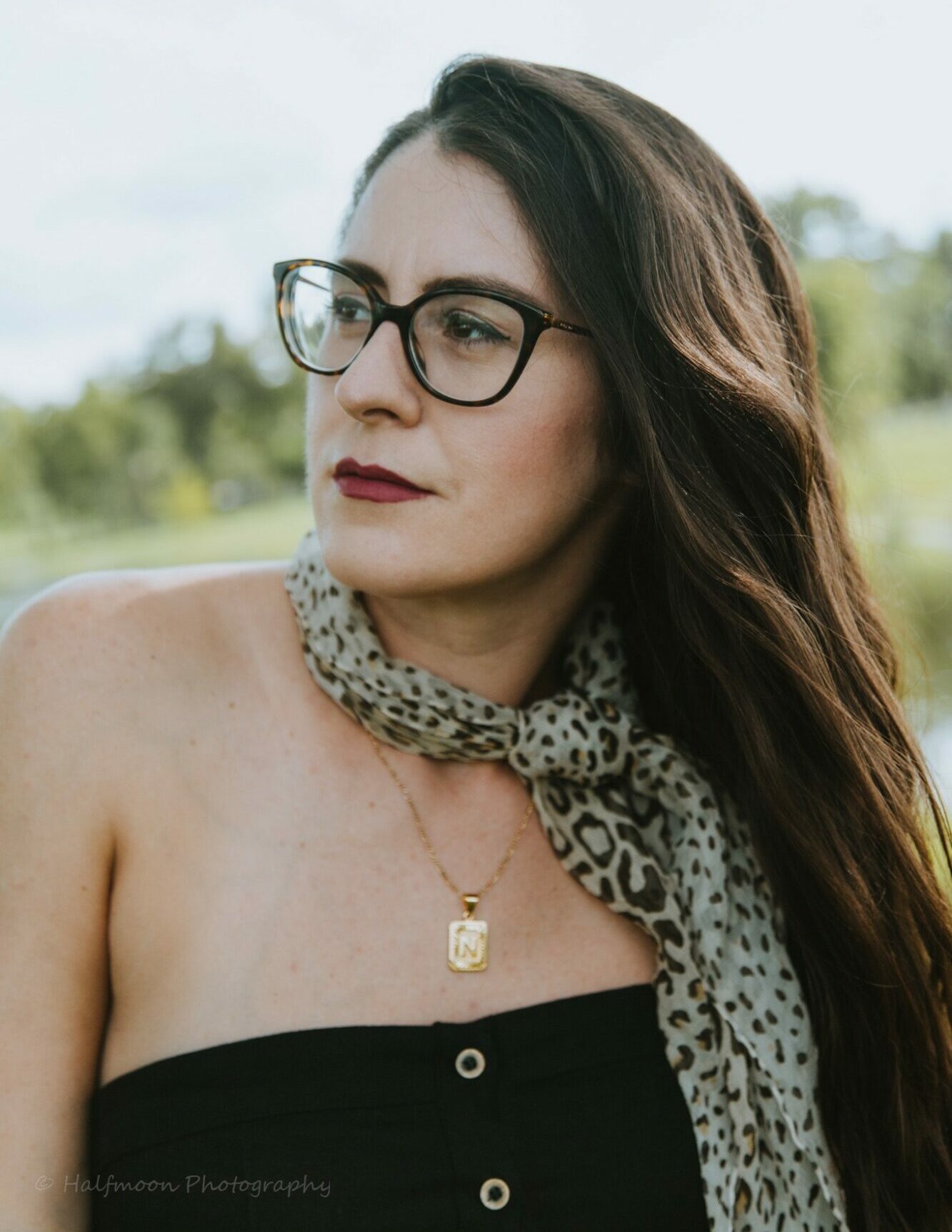 Today we'd like to introduce you to Nicole LaVine.
Hi Nicole, thanks for sharing your story with us. To start, maybe you can tell our readers some of your backstory.
Above all else, I am a storyteller. It's not the way most mindset coaches introduce themselves.
Admittedly, the two roles seem vastly different until we take a closer look at the commonality between storytelling and healing. Maya Angelou said it best in her famous quote: "There is no greater agony than bearing an untold story inside you."
Groundbreaking research of Post Traumatic Stress Disorder, Anxiety and Depression are highlighting the psychological and even biological impacts of belief and thinking patterns. The more we understand about the function and shortcuts of the mind (such as how PTSD changes the physical structure of the brain), the more reasons we find to prioritize mental health from both preventative and perspective positions. While many find relief and a sense of direction from therapy, others are turning toward the industry of life coaching as an alternative.
I had my very first experience with life coaching in 2012 when I overheard my mom's session with her coach. The realization that others were paid to actively listen with the sole goal of being able to see through another's eyes was pivotal for me; I knew I was designed to perform work that resulted in the healing and empowerment of others. Everything else just felt like noise.
I invested in my own coach in 2019 with the intention of becoming a more effective leader, more concise communicator, and overall more aware person. I had no inkling of just how profound those shifts would become. Within 7 months of beginning my coaching relationship, I decided to quit my stable and beloved job. As much as I may have enjoyed the job, I finally understood that adage that "good enough is the enemy of greatness." The restlessness that made my chest tight and kept me awake at night was a result of trying to suppress the size of my dream; my dream was huge and it frightened me. I decided to walk into the fear of the unknown and abandon the safety of a familiar but constrictive life.
I was no longer satisfied by the menial comfort of a steady paycheck and reliable car; I wanted to experience the non-tangible joys of pursuing a lifelong passion regardless of the challenges which accompanied it. The sense of expansion which rewarded me when I quit and trusted myself to begin the journey of entrepreneurship was nearly intoxicating. That sense of expansion only arrives after we stretch ourselves beyond what we consider possible in our lives.
I want nothing more than to guide clients into that "expansion" so they can see for themselves the rewards that await those who chose healing. Once someone expands to that dimension, there is no going back. And the entire world is better for it.
I'm sure you wouldn't say it's been obstacle free, but so far would you say the journey have been a fairly smooth road?
We often think of challenges as those effortful things to be avoided at all costs. Topics like conflict, opposition, and defiance are often cast as the antagonists in our story. Part of my work is helping clients redefine what challenges are and how they serve us.
My challenges have been numerous: growing up in a military family meant we had a different home every two years. My parents divorced suddenly when I was 8 years old and my father moved out of state. I was a nerdy, empathetic, imaginative child with undiagnosed ADD, hairy arms, and thick glasses. The pains of puberty with an absent father were their own mountains that took decades to pass over.
After I joined the Marine Corps as a journalist and photographer, I had to battle notions of "toxic womanhood" in a world fixated on results and mission-achievement over all else. If I wasn't habitually repressing all my emotions before, I certainly was after practicing that coping mechanism for so many years.
It was not until I escaped a highly abusive and toxic relationship in 2012 that I finally realized that I was the common denominator in all my struggles. Instead of doubling down on my self loathing, I decided to try something radical…something new: self-acceptance.
This brave decision to become vulnerable despite my recent past paved the way for massive shifts in both my mindset, and my general approach to life. I discovered I was none of the things I feared, and I was all the things I admired in others. All I had to do was start building my thoughts on a new belief. The simplicity of the decision opened my eyes to the shocking reality that this was available to everybody.
At what point in your childhood did you assume you would suddenly "become" an adult who had all the answers? It's not a question many of us may have considered, but the revelation is that there is no magical moment or event that bestows wisdom upon us. Self-awareness is not a process that happens automatically; it is a practice. Aging is automatic; growth is not.
The decision to face oneself is not an easy or comfortable one. Typically, those who suffer the most are the ones insisting they are perfectly fine and "living the dream". It requires a level of honesty and courage to commit to examining and improving the self. The decision demands that we confront the ugliness in us that we would rather deny. This was the very same process that both entirely unraveled and reformed me when I emerged from the cloud of PTSD and destructive beliefs about my identity.
Once a person passes through the opaque boundary of self-improvement and beholds the other side, it's no wonder they might become possessed by the passion to help others get to the same side. We want to holler at the top of our lungs to all those who are living in denial and delusion of how beautiful it is to be on the side of healing.
What so many of us who struggle with anxiety and self-sabotage fail to recognize is that when we shine a light on the imposing and malevolent shadow in the corner of our minds, we finally see the shadow was inflating its size and power the entire time. It was never as big as we believed.
It is not until we acknowledge and name the shameful "shadows" haunting us that we begin to become truly integrated. When we no longer seem mysterious to ourselves, we are no longer subject to gas-lighting, manipulation, delusion, or self-loathing. It certainly becomes easier to see and love others for who they are when we have performed that work in our own lives. Kindness no longer feels like a social burden; it happens organically as a consequence of our own centeredness.
Thanks – so what else should our readers know about Integra Life Coaching?
In February 2021, I quit my stable, yet stressful, managerial job and founded Integra Life Coaching. My first encounter with coaching in 2013 was strictly an introduction to the industry's existence. It would be another 7 years before coaching so profoundly impacted my life and mental health, that I was inspired to start my own coaching business.
The sole intent of Integra Life Coaching is delivering an experience of integration for each client. To integrate means to include all the individual parts of the whole; it conveys that nothing vital is missing. Encountering this "wholeness" is the experience I deliver to clients who are genuinely invested in becoming more authentic, adopting more powerful thinking patterns, and taking ownership of their own shit. Everyone has their own shit; but not everyone is willing to become their own alchemist and change their shit into pure gold.
The most consistent feedback I hear from my clients is that I have the natural ability to hold space for others; space that is free from expectation, demands, or judgment.
I light fires under asses, but I am lovely the whole time I do it. I use my background as a US Marine to offer clients practical steps, structure, accountability, and real-world application of their breakthroughs. My insights as an Empath equip me with the aptitude to detect what is NOT being said, and recognizing the foundational patterns in a person's behavior, words, and beliefs.
My comfort level with honesty allows me to tell the truth with love and tact, while my no-nonsense approach to solutions leaves no room for excuses and self-pity. I work with those who understand that just because a conversation might feel uncomfortable, it doesn't make it negative.
Offensive comedy, religious rites of confession, and best selling books all share the quality of finding relief (even amusement) in telling the truth. I have observed the deeply healing qualities of telling our truth and sharing our stories. When members of a group heal on an individual level, the group naturally amplifies the healing to nearly global proportions.
To put it simply, I believe the most practical and powerful way to heal societies is to heal the members within the societies themselves. The vision of healed individuals choosing the health of their families and neighbors is one we can not only imagine, but actually perform through daily decisions and interactions. This is no pipe dream; this is the consequence of radical responsibility and self-awareness.
My talent as a coach comes down to simply being able to hold a positive regard for every client; especially when my client gives no positive regard to herself. I am a professional mirror: I reflect back what is shown to me in hopes of dissolving destructive belief patterns, challenging previously unexamined assumptions, and making room for healthy beliefs to take root.
This work is such an undying passion of mine that I have joined forces with an incredible local non-profit organization called Horses and Heroes, which is tackling the challenges of PSTD and Trauma through its certified equine therapy sessions. I work hand-in-hand with their mental health practitioners and equine therapists who use cutting-edge technology and trusted therapy modules to address the complexities of trauma and foundational healing.
I offer additional support for any clients who have experienced a breakthrough and are ready to take tangible steps toward a better future.
What's next?
My ultimate ambition is to generate a community where healing is a shared value. This community will be a place for women to gather, exchange ideas, support others, share resources, and balance their talents with the talents of others. I wish to create the conditions of a loving tribe of people who are conspiring to improve the planet and those who walk upon it.
I intend on establishing a scholarship for women who are ready for significant coaching and professional support, but may not have the capital to invest in it.
Lofty? It absolutely is. But I recall what my own mom told me when she launched her own non-profit organization in 2015: If your dream does not make you cry or scare the shit out of you, it's not big enough.
Pricing:
$150 for 60-minute Clarity session
$280 for 90-minute Breakthrough session
$4,500 for Transformational 6-month coaching package
Contact Info: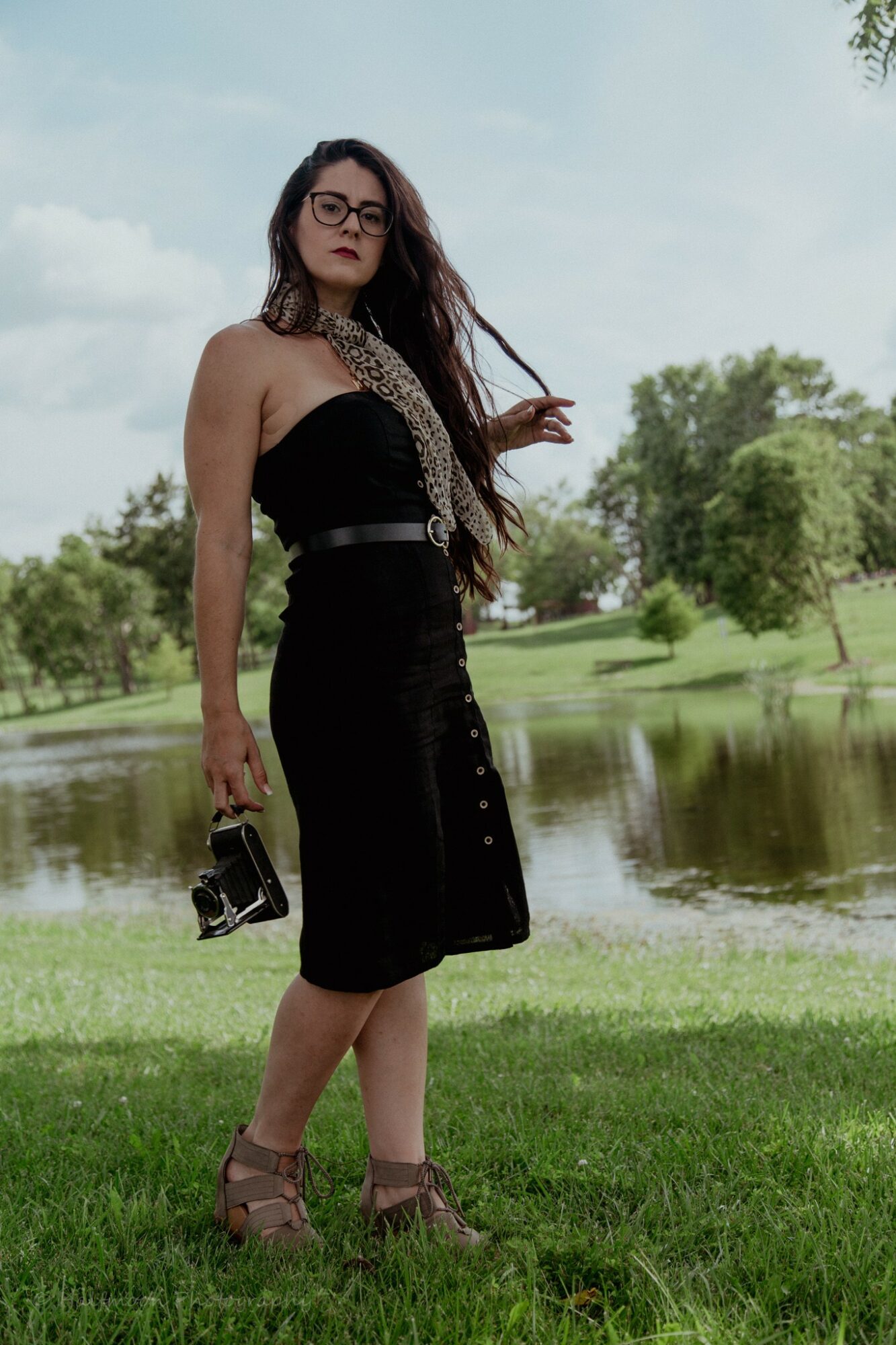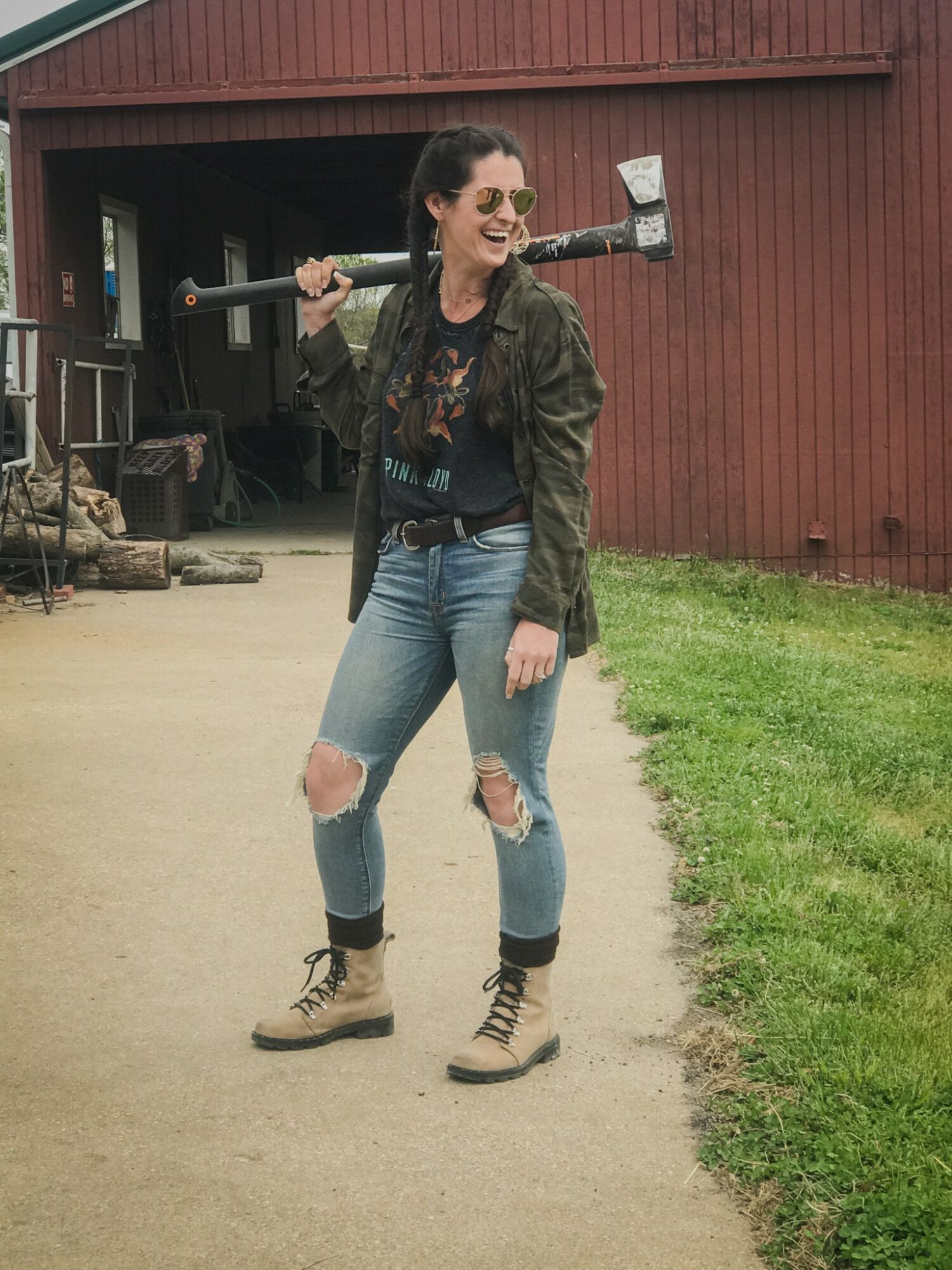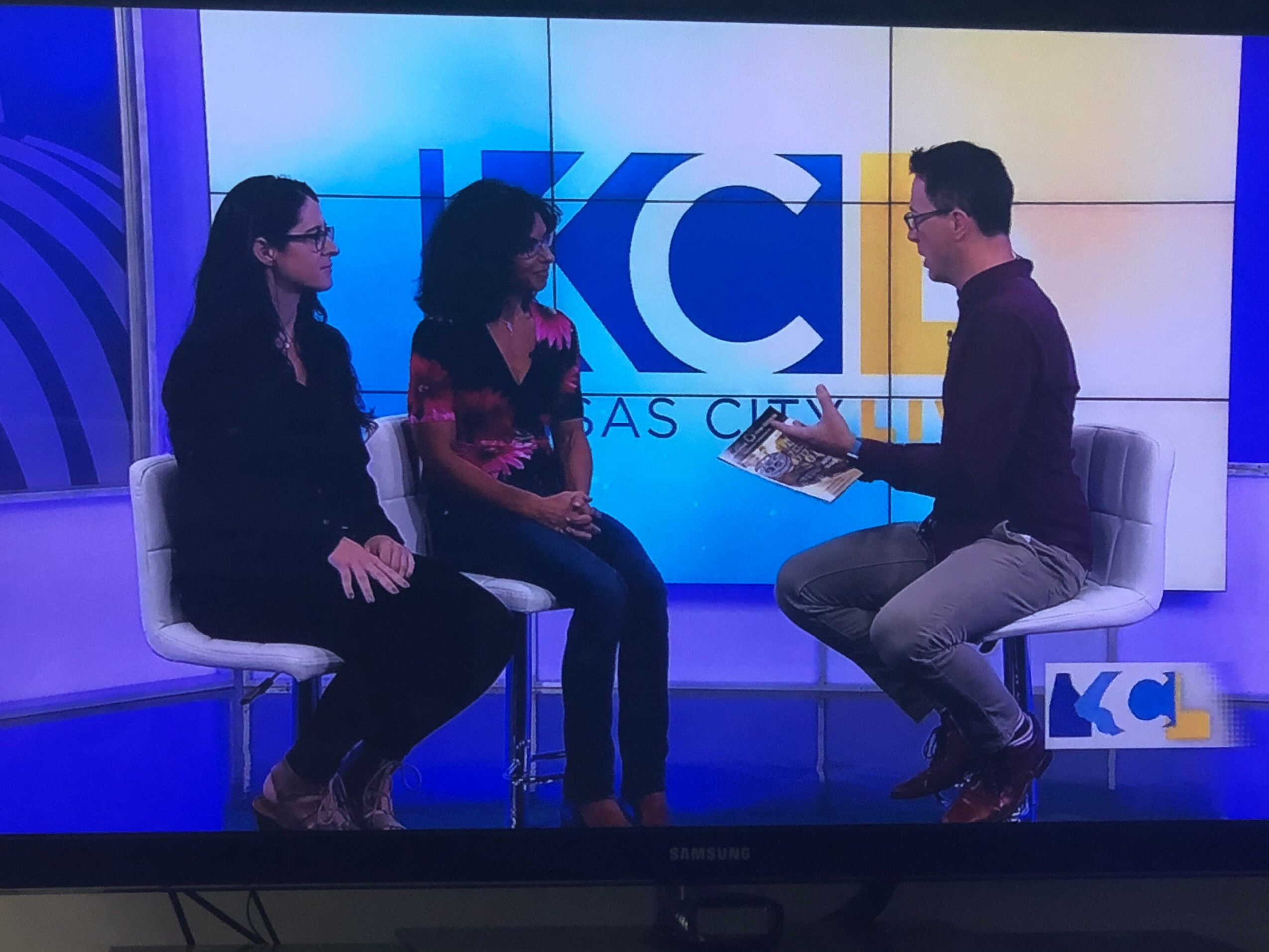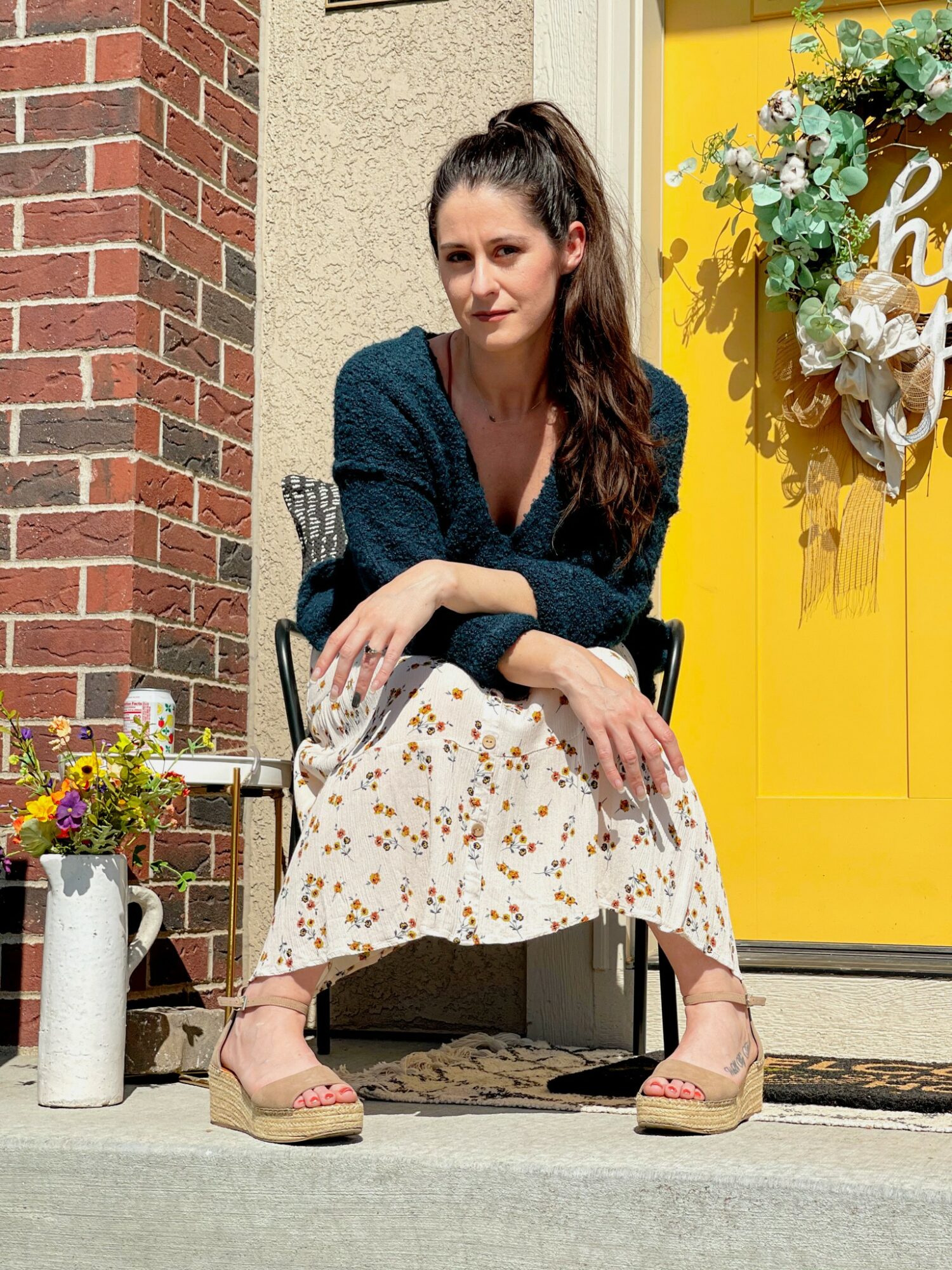 Image Credits:
Halfmoon Photography
Suggest a Story:
 VoyageKC is built on recommendations from the community; it's how we uncover hidden gems, so if you or someone you know deserves recognition please let us know 
here.