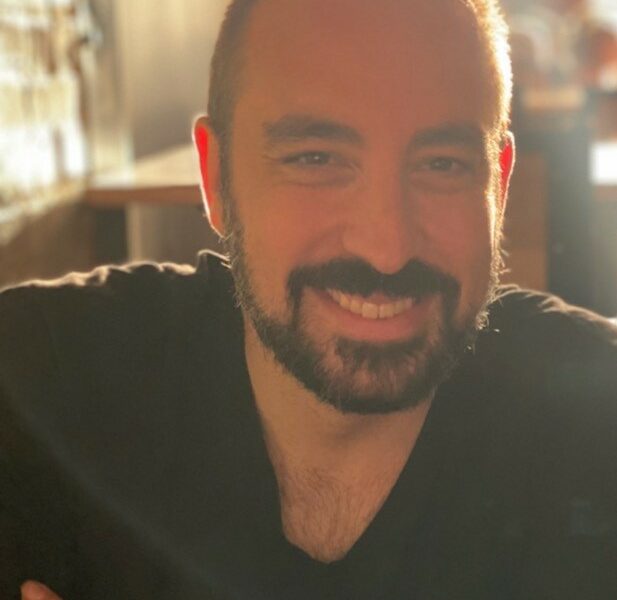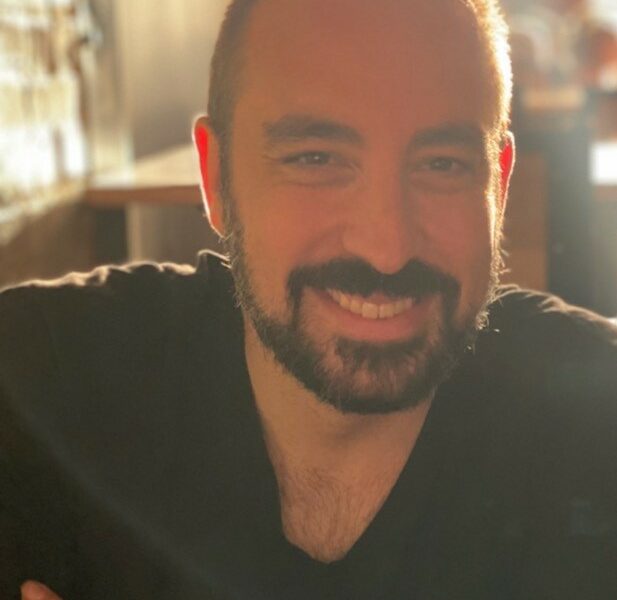 Today we'd like to introduce you to Nathan D. Croy.
Hi Nathan D., so excited to have you on the platform. So before we get into questions about your work-life, maybe you can bring our readers up to speed on your story and how you got to where you are today?
Growing up, I was always on the outside looking in. Having ADHD back when they called it Minimal Brain Dysfunction meant there were few, if any, well-researched or effective treatments. I never understood about relationships what others seemed to grasp intuitively. People confused me. Certain concepts in school made sense to me with no effort but seemed to confuse everyone else. Yet, other concepts that everyone else seemed to grasp eluded me no matter how hard I worked (I still don't know my multiplication tables!). It was this experience of consistently being an "other" that primed me to become a therapist. The idea of becoming a therapist was never at the top of my list. After working as a mechanic, cook, computer programmer, selling ham (seriously), being a server, and one summer processing salmon all over Alaska, I still had no idea what I wanted to be when I "grew up". Whatever it was, I knew that I had to have a college degree to increase my options. Even though I dropped out of college after a pitiful performance the first year, I knew I needed to go back and finish up.
It wasn't until a required sociology course that something clicked. There, sitting in an intro class, the realization hit me: I want to understand who people are. It was a fascinating concept for me, but I had no idea what my career would look like, how I would apply the lessons from these classrooms, or why it was so important, but I knew it was what I wanted to do. Once I graduated from college, then completed graduate school and started practicing in different agencies, I began noticing that most of my clients didn't know who they were. The thing that was so important to me, to engage with other people in the process of growing and enriching who they were as people, was being stunted by the very institutions that were supposed to be helping.
I don't think there was anything nefarious or intentional going on. It seemed to me that the science of helping people discover and grow their true self was being obstructed by the managed care of insurance. They wanted results, behaviors, and medications. While these factors are certainly important, they seemed to be unsustainable without people having a true connection with an authentic self. For years I attempted to work within these systems. Ultimately, it became clear that if I wanted to help people discover the meaning that was already within themselves, I would have to create an organization that would facilitate that process. I sat down with my incredibly understanding wife and we came to an agreement: I would quit my job at the acute hospital where I was currently working. If I wasn't making at least as much at the end of three months, I'd hang it up, and return to the safety of working for a corporation. That was in November of 2017. Since then, Existential Family Therapy has grown to offer individual, family, and group therapy, eight full-time therapists, interns, and renters. I have been able to offer trainings with the American Association of Marriage and Family Therapists, supervision to other therapists, and have helped facilitate the discovery, growth, and healing of many other people.
Alright, so let's dig a little deeper into the story – has it been an easy path overall and if not, what were the challenges you've had to overcome?
This has been anything but smooth. There have been a lot of mistakes and growing pains along the way. I learned a lot, and am still learning. More than anything I've learned to be grateful for the people who show they can be gracious, supportive, understanding, and trustworthy. One of the most difficult parts was seeing how my inexperience impacted others. Yet, the therapists working with me now have weathered those storms with me and are reaping the rewards of our shared success. One of the biggest rewards I experienced was moving from a competitive mindset to a cooperative one. I didn't even realize I had done this until I was helping another therapist start their practice. They asked me, "How do you compete with other private practices in the area". Without a second thought I knew the answer was that I don't.
Unfortunately, there are far more sources of hurt and suffering in the world than there are places of support and healing. My goal is to offer the best therapy possible. Sometimes, the best therapy a person or family may have is with another therapist. When that is the case, the best therapy I can offer is a really good referral.
Thanks – so what else should our readers know about Existential Family Therapy?
Existential Family Therapy (ExFT) specializes in helping people discover the meaning that was always there. Most therapies seek to change behaviors or thoughts. This is called a first order change and there is certainly nothing wrong with it! However, what I, and many other existential therapists in the past, have realized is that it doesn't create lasting change. The behavior usually pops back up in six to 12 months in a different form. In contrast, existential therapy facilitates a second order change; We help people connect with the reasons and meaning behind the behaviors! This is one of the most powerful ways to identify what is preventing, or blocking, the natural expression of a persons existence. Once these blocks are moved, all that's left is to get out of your own way!
ExFT offers group, individual, and family therapy. In addition, I provide training, supervision, and consultations for other therapists and interns. This two pronged approach helps us focus on providing direct client care while also offering opportunities for other therapists to incorporate existential techniques with the theory of their choice.
One of the questions I get the most is, "What does Existential mean?" For me, the essence of "existential" is in the first 5 letters: E X I S T. In other words, how do we grapple with the reality that we, that YOU, exist? What does that mean? What are we going to do with our existence? If we think about the amount of time we have in life as money, what do we want to spend it on?
These questions, and others like it, are unique to the existential approach. They can be incorporated into various theories and approaches, but they are, at their core, questions about existence.
What makes you happy?
This question caught me by surprise! It might be a silly answer, but the first thing that popped into my head is connection. When I can get out of my head, get out of the day-to-day busyness, and really connect with my world, my family, my clients, or just my self, is when I'm happy, Now, Viktor Frankl (he's one of my favorite existential theorists) said that happiness is a byproduct of having our needs met. While this is profoundly true, I've found that having all my needs met and having no one to share with, tends to create a hollow existence. Think about Tom Hanks in Castaway. He figured out how to meet nearly all his needs except one: Belonging. So he made Wilson! We can have everything our heart desires, but if we have no one to share it with, to leave it to, then what's the point? The best meal ever created would taste better when shared with friends, family, and those we love.
Contact Info: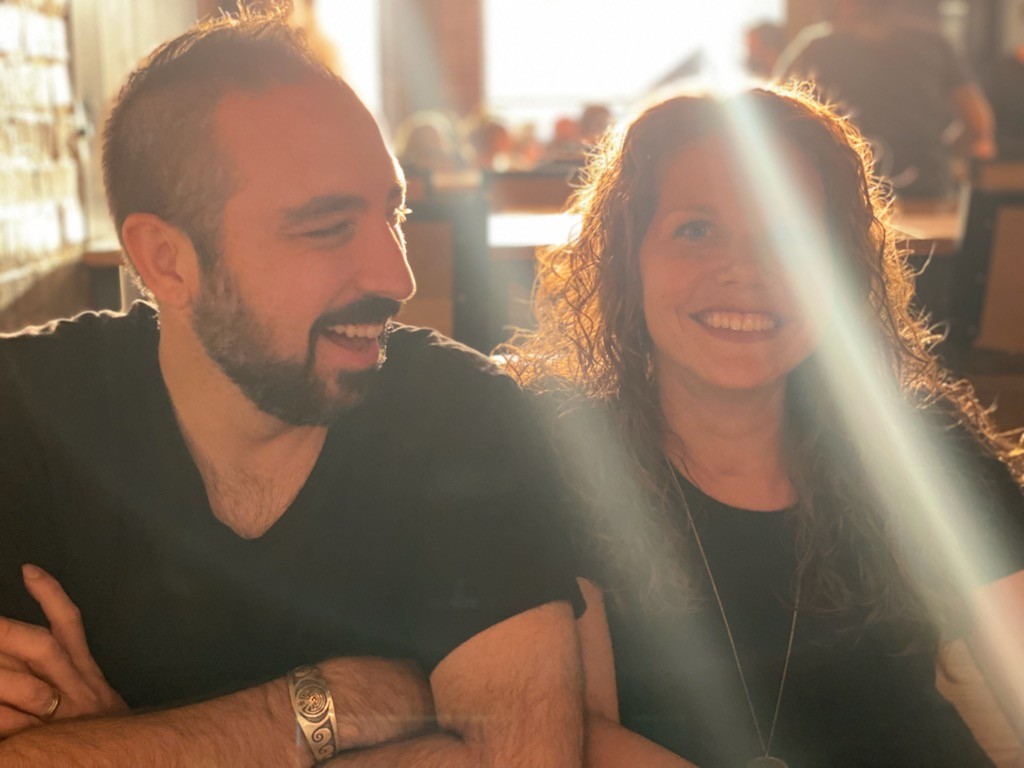 Image Credits:
Aaron Beatty
Suggest a Story:
 VoyageKC is built on recommendations from the community; it's how we uncover hidden gems, so if you or someone you know deserves recognition please let us know 
here.