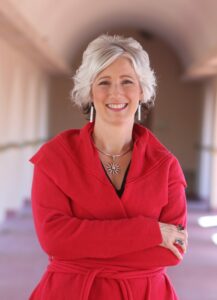 Today we'd like to introduce you to Stephanie Red Feather. 
Hi Stephanie, it's an honor to have you on the platform. Thanks for taking the time to share your story with us – to start maybe you can share some of your backstories with our readers?
I was a very creative and intuitive child. I drew and painted and made all kinds of crafty projects. I went to a performing arts school (like the TV show Fame) where I participated in singing competitions, had works displayed in school art shows, performed in dance recitals, plays, and musicals, and wrote for various school publications, and I was also a member of my city dance company.
At age eight, my world blew apart when my parents divorced. I lived with my mom through eighth grade, visiting Dad during the summer and at Christmas. In all the wisdom of a 13-year-old, I made the decision that I wanted to live with my dad and step-mom for high school. I naively assumed I would be able to continue my creative and artistic pursuits, but I was wrong. My dad and stepmom wouldn't allow it. They didn't value these activities and had no idea how important they were to my mental and spiritual health.
I stopped dancing, I stopped singing, and I stopped performing. I was allowed one elective in high school, so I chose to take art for four years. The once gregarious and expressive young lady began the switch to introversion and suppression. Additionally, my stepmother Betty and I had an adversarial relationship, and we fought regularly.
In hindsight, I have been able to make sense of what happened through the archetypes of the masculine and feminine. As I entered my teenage years my feminine self-started feeling unsafe in the world. Misunderstood. Unheard. Vulnerable. My masculine came to the rescue to the best of his ability and said, "I'll save you!" and he put her in a box and put her away for safe-keeping. I started hiding my creative, sensitive, intuitive side and began developing my practical, hard-working, independent side.
You could chart on a graph the rise of my masculine self and decline of my feminine self as I progressed through high school. During my junior year it became time to start thinking about the future. In a moment of reflection, I remember wondering what would happen if I somehow dusted off my performing arts skills and pursued a career as an artist, actor, or performer. But by that time, practicality and logic had taken a firm hold, and I quickly pooh-poohed the idea, as it was not a sensible choice.
After much deliberation that involved only my head (my heart had long been banished from the decision-making table), I chose to go into the Air Force. I accepted a four-year scholarship in applied mathematics to the Missouri University of Science and Technology, where I received my commission as a second lieutenant in the United States Air Force upon graduation. I was an Air Force officer for 10 years.
When it came time to leave the military, it wasn't a clear knowing of "I know what I want to do next…it's time to get out." It was a small quiet voice that said it's time to get out. Which left me with the massive question of, "now what?"
I had no clue who I was or what I really wanted, so landing upon my next career happened rather randomly. It came down to this: my financial advisor said, "Hey Steph, you're really good with people. Do you want to be a financial advisor?"
I liken it to the first time someone of the opposite sex shows interest in you in grade school: "Oh, you like me? Oh, okay cool, I'll like you back." So, I said, "Sure I'll be a financial planner!" with about as much authentic passion as a teenager taking out the trash.
I thought my financial planner's endorsement meant I would be good at it and successful. At that time in my life, I could not recognize nor distinguish what I wanted from what someone wanted of me or for me. My sense of self was practically non-existent, and my locus of identity was clearly centered in anything and everything else but me.
Needless to say, I quit in less than 6 months because I hated it and that threw me full force into my spiritual awakening. A 5-year period of time that I have dubbed "the spiritual crucible." After that, I could no longer hold back the floodgates of change. My carefully laid plans and expectations were destroyed. Everything began to fall apart. In addition to embarking (and then disembarking) on a new career my marriage began to fall apart. It felt like everything I valued somehow betrayed me. What I thought was "truth" was a façade, an illusion. I began to be stripped of everything I thought I knew.
As I traveled through the experiences of my own awakening, I never thought I'd make it to the other side – I couldn't even imagine what the other side looked like! I was on an intensely accelerated path of transformation. I often describe that period of time as living a hundred years in the space of five. By the time I exited the "spiritual crucible", nothing in my life was recognizable from when I left the Air Force. Different city, different state, different house, different job, different relationship, different car, different possessions, different financial status.
Yet I emerged with a growing sense of clarity and purpose. If I could make someone else's time in the crucible shorter or less painful, I felt compelled to do so. I had been through a prolonged and intense shamanic (psychic) death process and found I was able to explain to other people what was happening to them at the subtle energetic level when they were going through their own transformation. I had made peace with my version of God and expanded my definition of spirituality. I wanted to support others in their growth and spiritual awakening. My healing and coaching business was born.
Since then, I have pursued a wide variety of non-traditional healing practices and certifications, both for personal growth and for application with my clients and students. I'm a Reiki Master and taught Reiki for over 10 years. I have been a mesa carrier (shamanic adept) in the Pachakuti Mesa Tradition of Peru for over 15 years. I went through initiation to become a high priestess. I obtained a master's and doctorate in shamanic studies. I am a shamanic breathwork facilitator and shamanic minister. I am an award-winning, international best-selling author (The Evolutionary Empath). All of these experiences fold together into a unique set of offerings in my private client practice, my online and in-person programs, and the many spiritual tools and products I create.
Can you talk to us a bit about the challenges and lessons you've learned along the way? Looking back would you say it's been easy or smooth in retrospect?
Has it been a smooth road? Of course not! I have four planets in Scorpio…are you kidding me? Surrendering was not my strong suit. Yielding to the time spent in the "underworld" was not easy for me. I have a very strong will and I had to learn that surrender doesn't mean giving up, admitting defeat, or being conquered. It didn't mean I had to forever forfeit or relinquish my dreams and desires. It did mean I had to learn to embrace a more feminine definition of surrendering which meant accepting what was so, allowing things to unfold in their own timing, releasing attachment, and creating space for the new that was seeking expression. I had to get out of my own way, stop trying to force things, and t-r-u-s-t.
I think this is why it took five years in the spiritual crucible. I had no roadmap, no previous experience with this depth of ego-stripping. I didn't really know who I was, but I was fighting tooth and nail to maintain my current identity because it was a known quantity and I had no idea how to embrace the next octave of myself that was trying to form. Plus, I was very steeped in patriarchal, left-brain, masculine thinking so I was "by-godding" everything, trying to make it happen the way I wanted, fighting, fighting, fighting.
I was scared to death and my toolbox at the time was useless. Tools for stellar project management? Sure. Tools for organizing and executing a plan? Check. Tools for operating in a masculine-dominated world (Hello! Military!)? You betcha.
But tools to navigate psychic death? Tools for dealing with everything around me falling apart and not going the way I planned? Tools for trusting the wisdom of the Universe, having no idea where I was headed? Ha! No way. Not a clue. I had to walk through every grueling step on my own, bumping into walls and cussing at god on more than one occasion. The biggest obstacle was always myself.
Appreciate you sharing that. What else should we know about what you do?
While my spiritual career has seen many modalities and areas of focus, it has become clear to me in the last several years that my greatest gift is meant to be my spiritual products (which I define to include books, programs, workshops, and other spiritual tools). While I still work with clients one-on-one, my focus in recent years has turned to writing (The Evolutionary Empath: A Practical Guide for Heart-Centered Consciousness which won a 2020 Gold COVR award, and my upcoming oracle deck Empath Activation Cards: Discover Your Cosmic Purpose which hits shelves on Nov 23, 2021) and creating other programs and tools.
The process of my first book is a pretty amazing story. The manuscript doubled as my doctoral thesis through my mentor's university (Venus Rising University, created by Linda Star Wolf). At that time, Star Wolf had already written around eight books and offered to share my proposal with her publisher Inner Traditions, Bear and Company. I had already done research on suitable publishers and they were on the list. So, I decided to see what would happen before I would then sent my proposal to the other publishers.
Amazingly, they chose to publish it! It is a rare occurrence that a first-time author sends one proposal to one publisher and gets picked up. The honor was not lost on me. In addition, my book won a gold award, has been published in three languages so far, and I had the privilege of reading the manuscript for the audio version of the book.
Backing up to look at the topics my work focuses on, my specialties include masculine-feminine balance, boundaries, energy hygiene, shadow work, shamanic consciousness, embodiment, and celestial mysteries. All of my work is designed to help people navigate their spiritual awakening, heal old wounds, find their authentic voice and expression, and raise their vibration and level of consciousness.
I think what sets me apart is my grounded, practical approach. I can definitely "go out there" and travel the subtle realms of energy and multiple dimensions of time and space, but I always bring it down to a practical, applicable level. I can geek out on things like astrophysics and ancient alien theory, but my work is always experiential and grounded. I have the ability to see the highest-level context and then bring that perspective into a focus that is specific to my client, student, or work. I find that the high-level context helps us locate ourselves inside the bigger picture so we can then become more clear about the role we play and our relationship to everything around us.
One of the things I'm most proud of is the very unique path I took from Air Force Officer to shamanic minister, high priestess, and spiritual author. It's a pretty cool story!
We all have a different way of looking at and defining success. How do you define success?
It depends on which part of me you ask – ha! My taskmaster, practical, left-brain self will tell you it's all about financial security, stability, and preparing for the future. Numbers, to-do lists, and a near-obsessive ambition drive this part of me.
But my heart will tell you it is about helping people. Giving them the compassion, understanding, tools, and practices they need to support their growth and expansion as a soul. And as a result, I create the freedom to set my own schedule, travel, engage in my own adventures, have plenty of time to focus on my own spiritual growth, and tend to relationships and community. Which in turn gives me the energy, motivation, and inspiration to fold right back into my clients, students, writing projects, programs, and other offerings. Success is a dynamic balance of all of these things.
Contact Info: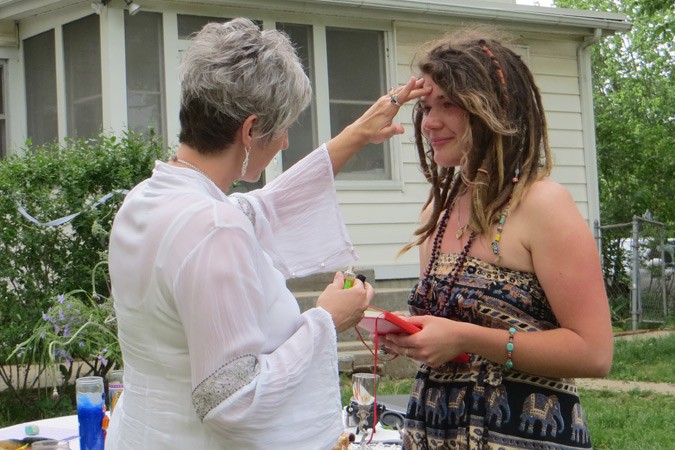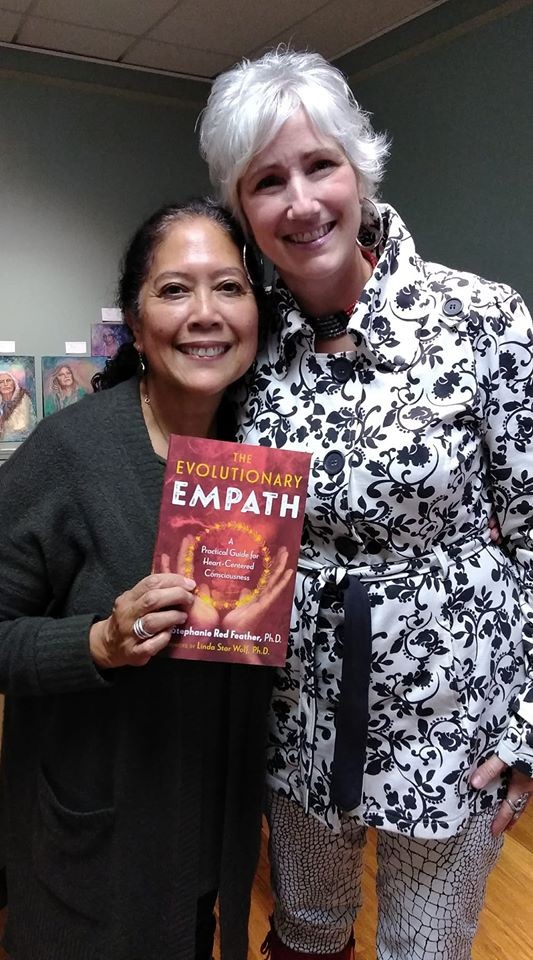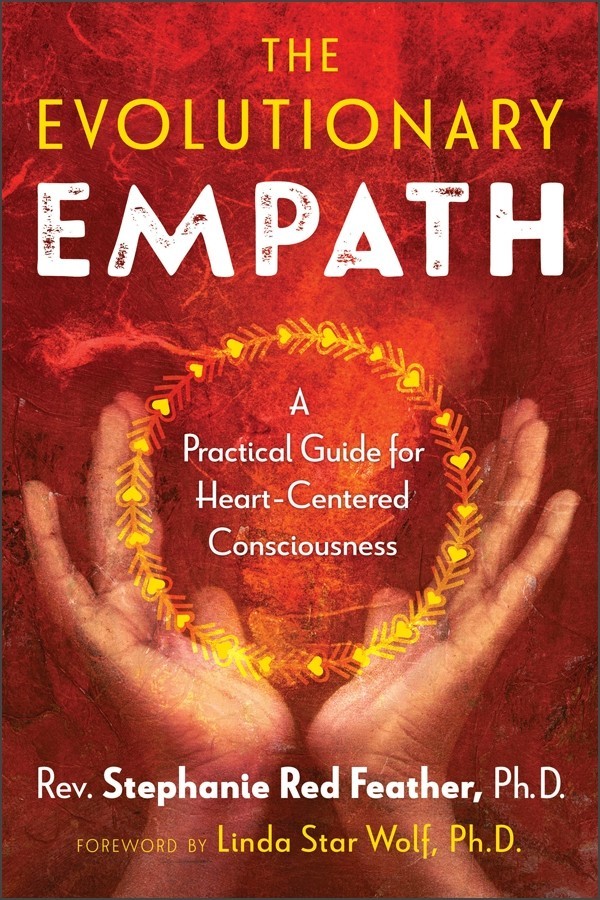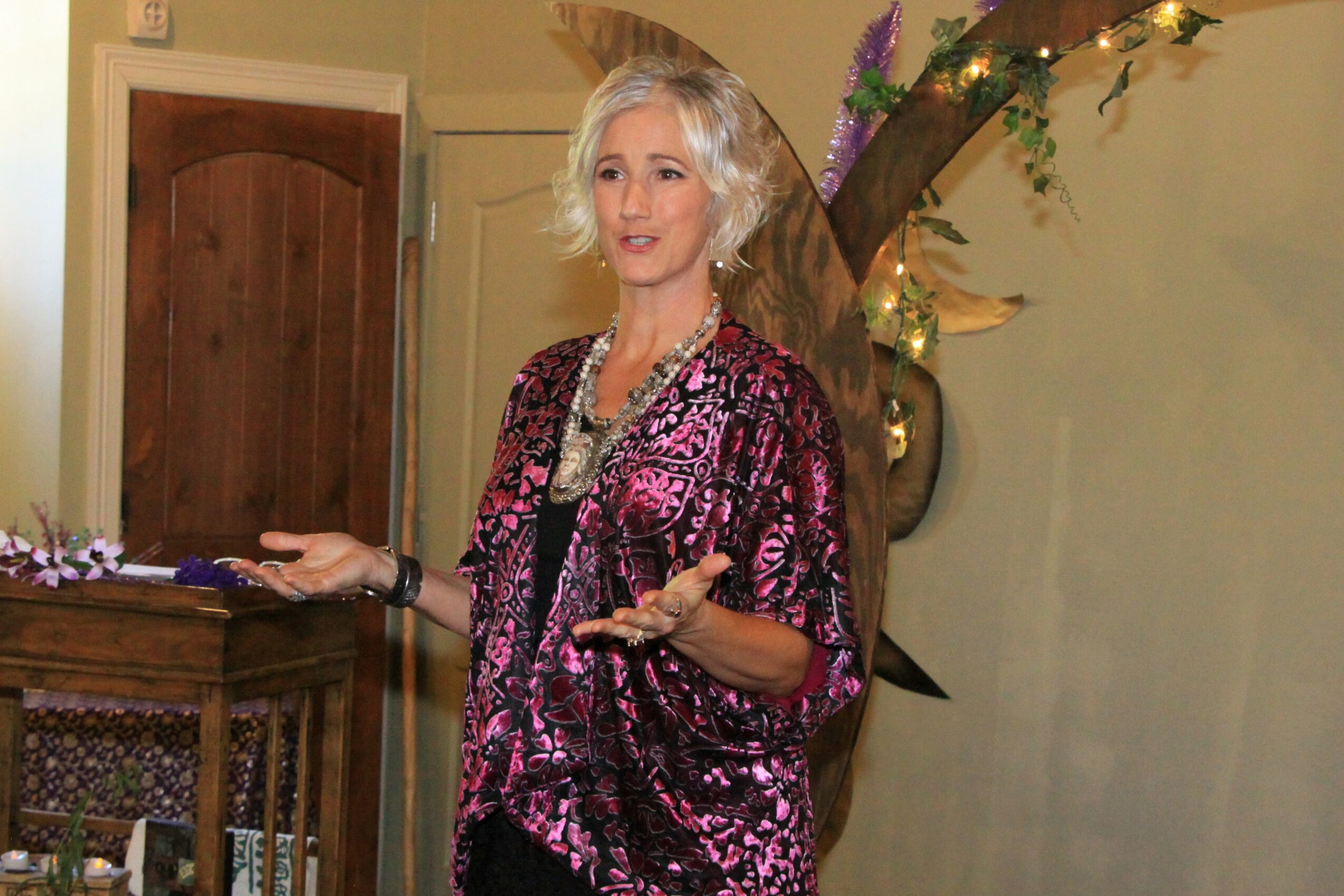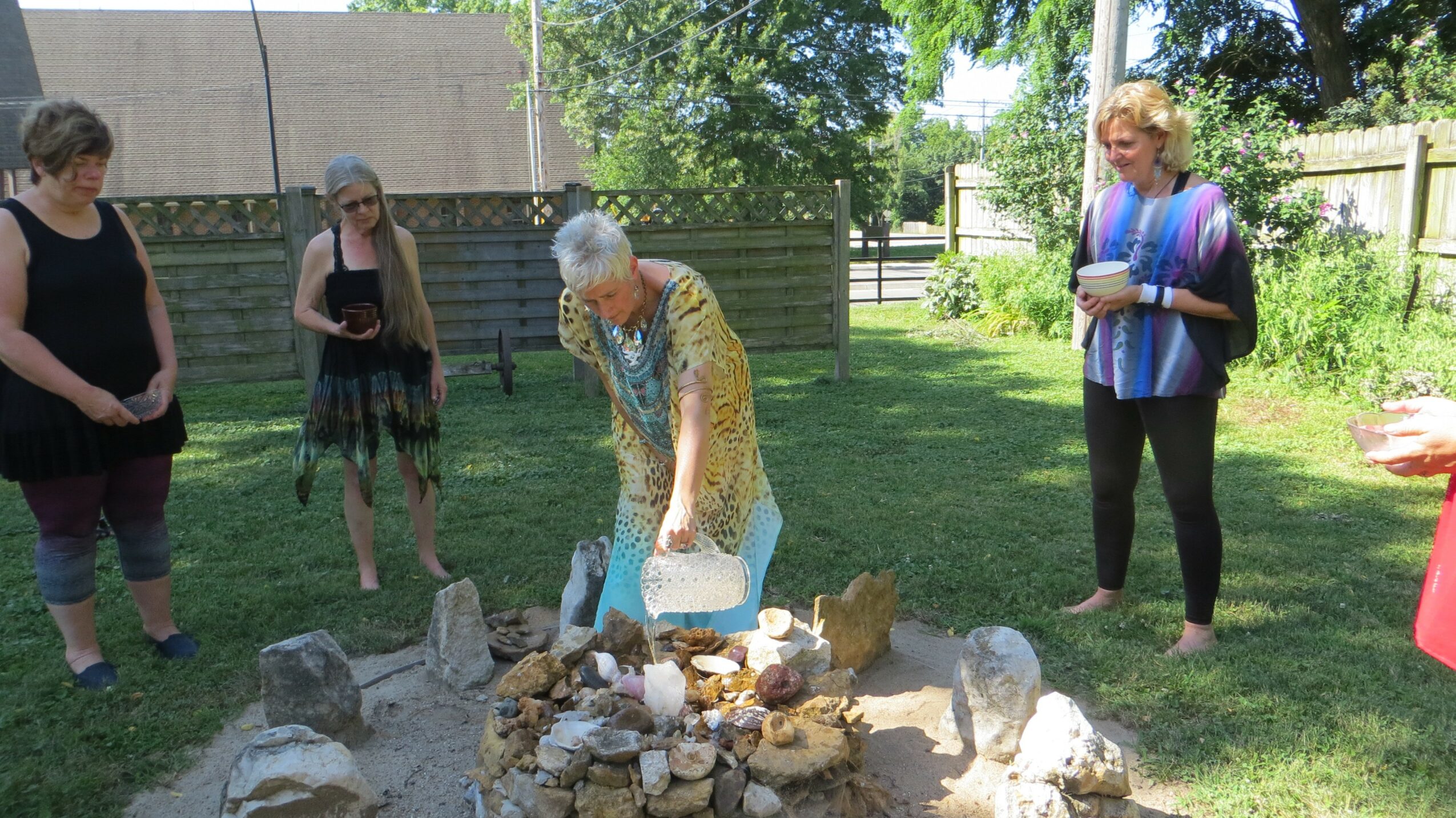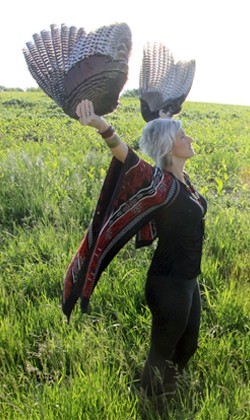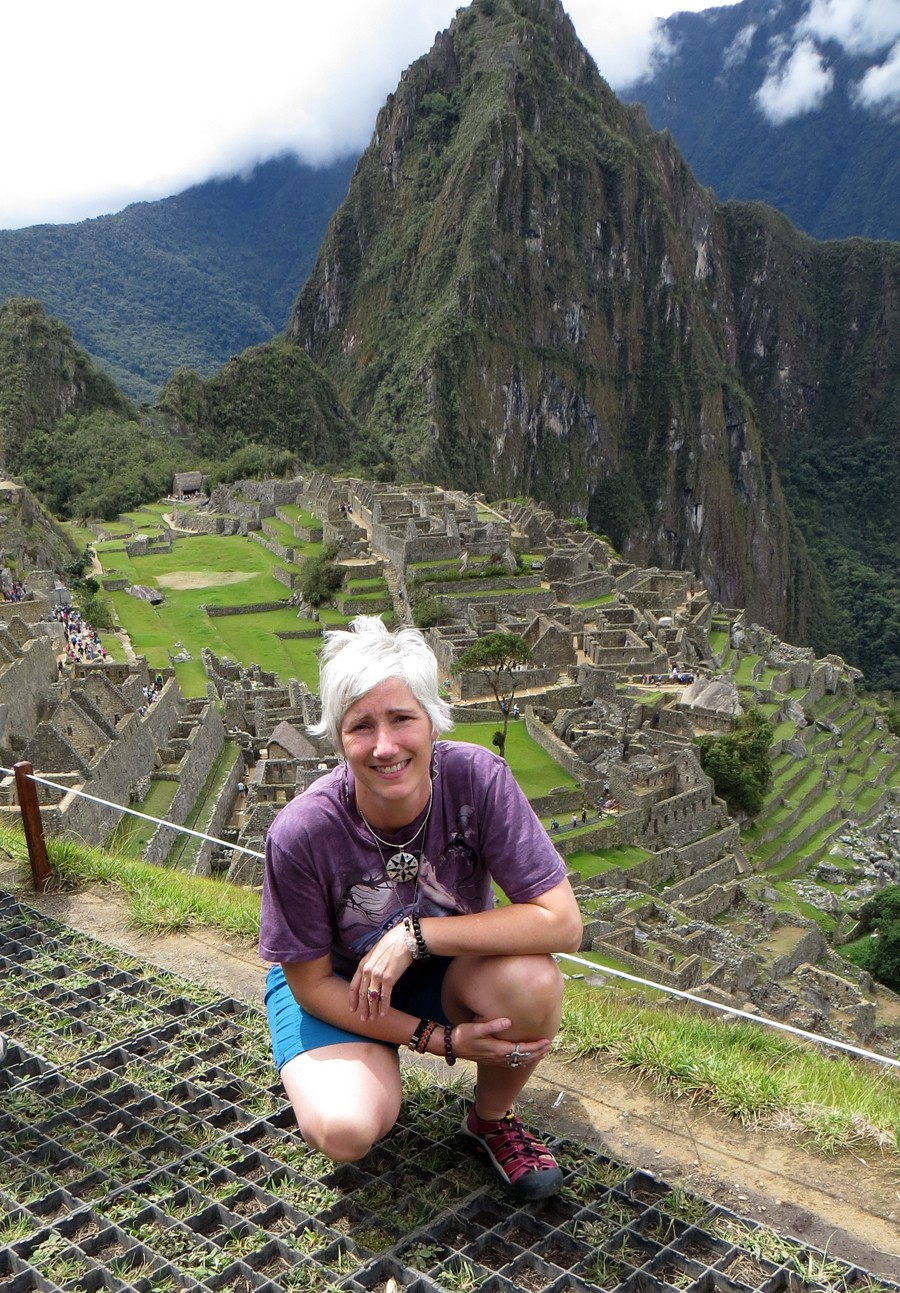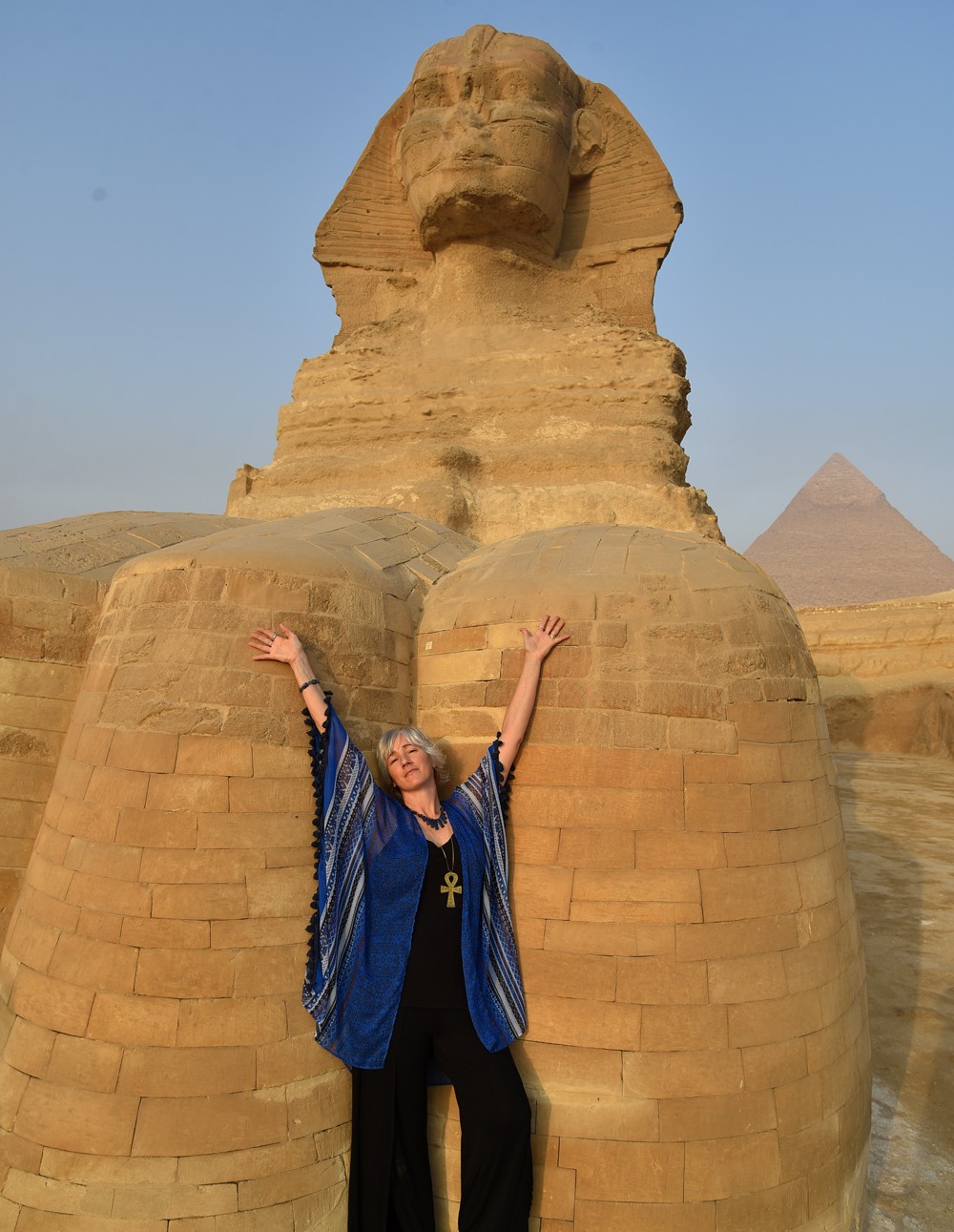 Suggest a Story:
 VoyageKC is built on recommendations from the community; it's how we uncover hidden gems, so if you or someone you know deserves recognition please let us know 
here.