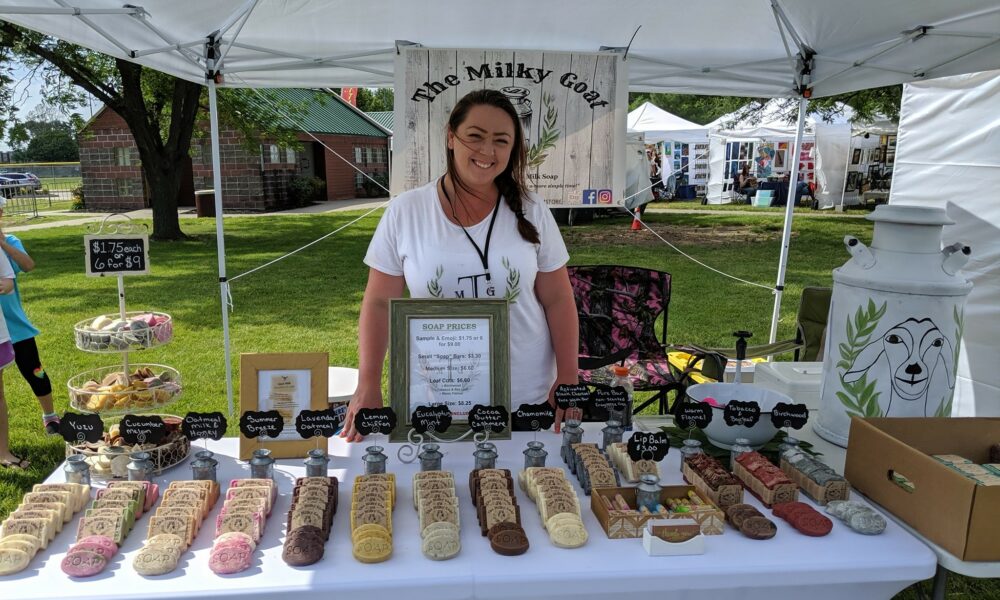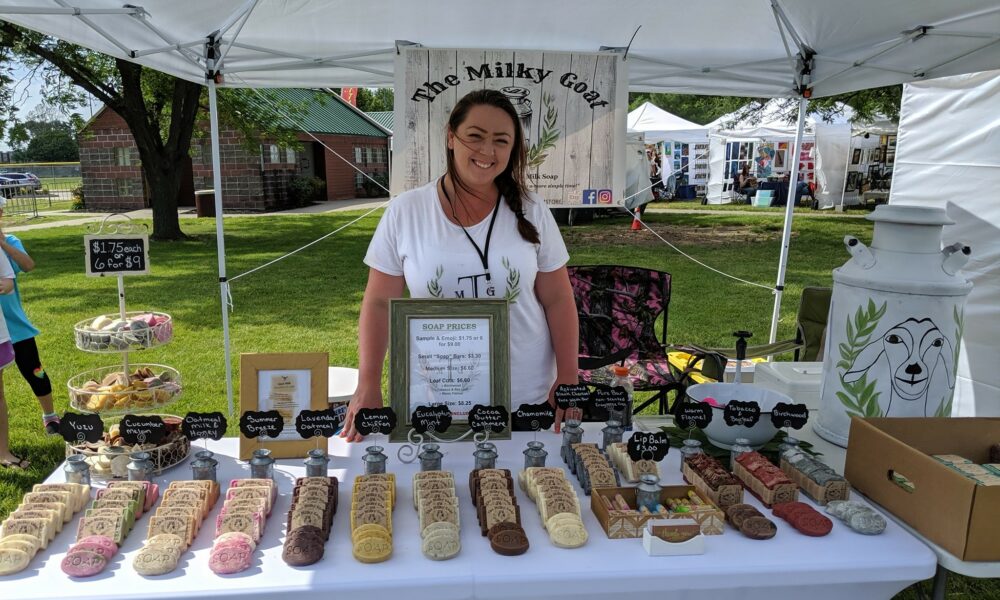 Today we'd like to introduce you to Leslie Hodges.
Hi Leslie, thanks for sharing your story with us. To start, maybe you can tell our readers some of your backstory.
A few years into motherhood, I was dealing with my daughter's constant skin issues, mainly eczema. We would go to the doctor and they would prescribe steroid creams, which I did not want to use. I would go to numerous stores and buy everything from "all natural" soaps, lotions, creams, even the ones claiming to be "all organic" and "dermatologist recommended". None of it ever worked! Why? Per the FDA (Food & Drug Administration), most body products in the market are actually synthetic detergent products. Which in short, means that most of the name brand soaps that people use are made with harsh chemicals and additives that can strip the skin of its natural oils and cause a multitude of skin issues. I realized that I would have to make something for her that I could control the ingredients of. I read and did extensive research for over a year on how to make soap and the best ingredients to use. I kept coming across several articles on the wonderful benefits of goats milk soap! At the time, I had never even heard of goats milk soap. We were living in Olathe and were actually in the process of purchasing a property in the country.
In 2018, shortly after making the big move to our country property in Smithville, I was introduced to a local farm gal who just happened to make goats milk soap! Right?!?! What are the odds!?!? From here, I received the hands on training I needed to learn how make my own goats milk soap and also got my first pair of milking goats, Patsy & Loretta. 2 goats turned into 14 at one point, along with two livestock guardian dogs to protect them, 18 chickens and two pigs. I went from a city girl to a farm girl almost overnight! It took a little over a year of tweaking and trying out recipes before I was confident enough in my product (and how it helped my daughter) to want to offer it to others with the same issues or people just wanting something clean and simple. So, in 2019, "The Milky Goat" was born! Now, "The Milky Goat Soap Co." Legally, I can't claim that my soap cures skin issues, helps with or does anything other than CLEANSE the body. I can say that my daughters' skin issues have gone from problematic to almost non-existent. And I want everyone to try it!
Can you talk to us a bit about the challenges and lessons you've learned along the way. Looking back would you say it's been easy or smooth in retrospect?
For the most part, it's been a relatively easy and enjoyable process. But, farm life is a hard life sometimes. You get up every morning just before the sun to feed, water and milk. During winter, you make sure heat lamps are working, bedding is dry and clean, make sure water bowls aren't frozen. And in the summer, water is filled multiple times a day! And it doesn't matter what time of year it is, goats are notorious escape artists, so mending fences is a constant chore!!! Aside from that, 2020 brought its own set of challenges as we are all familiar with in different ways. For me, being just a year after I started The Milky Goat, it definitely slowed my growth tremendously! I had multiple events already scheduled throughout the year that were canceled. And people just wanting and being forced to distance from each other made it hard to sell a product like mine, whether in person or online. Getting my name out there has been the biggest challenge. But it's turning around!
Thanks – so what else should our readers know about your work and what you're currently focused on?
I have always been a creative person. I love the arts and I love to craft. For me, making goats milk soap has become such a wonderful creative outlet. I am in control of what ingredients I use, I get to play around with different additives, colors and designs, I can even create my own scents! I am in total control of the entire process. I use both Phthalate free fragrance oils as well as Essential Oils. Any additives I use in my soaps are carefully selected to be the most beneficial to the skin. I use pink Himalayan salt, coffee grounds, clays of all kinds, oatmeal, etc… But I am most proud of my essential oil soap collection. I use organic oils and butters in all my soaps, but the essential oil soaps are colored with clays and plant powders. It is a true nature-derived bar of soap at its finest! No parabens, no sulphates, no synthetics… just clean, good-for-you ingredients! People tend to gravitate to me and my story about my daughter's skin issues, they relate to it personally or know someone who could benefit from it. I share my story and it sells my soap.
Can you share something surprising about yourself?
I am self-taught. I didn't grow up on a farm, I had never milked a goat or a cow, I never even touched a chicken, let alone ever thought of having a pig/s as a pet. Everything I know about goats and farming and taking care of other farm animals, I read about or learned from my veterinarian, like how to administer shots to animals. People commend me all the time about going from this well-groomed city girl to this dirty hard-working country girl like it was some easy transition. It has been the farthest thing from easy! I don't really like to get dirty, I hate the summer heat, I don't like sweating, I scream and run at the sight of a wasp or bee, I won't even collect eggs if there are wasps in the coop! To me, a goat giving birth is terrifying and disgusting! But every day, I force myself to get up, get over it and do it all anyway! Everything I do, I do because of how much love I have for all of my animals and the joy and satisfaction I get out of it every single day. Not to mention doing it for the benefits of having fresh eggs, milk and milk for making goats milk soap!
Pricing:
Goats Milk Soap $7.50
Goats Milk Essential Oil Soap $10.00
Salt & Sugar Scrubs $12.50
Beard Balm & Oils $15.00-$18.00
Face Scrubs & Masks $20.00-$25.00
Contact Info: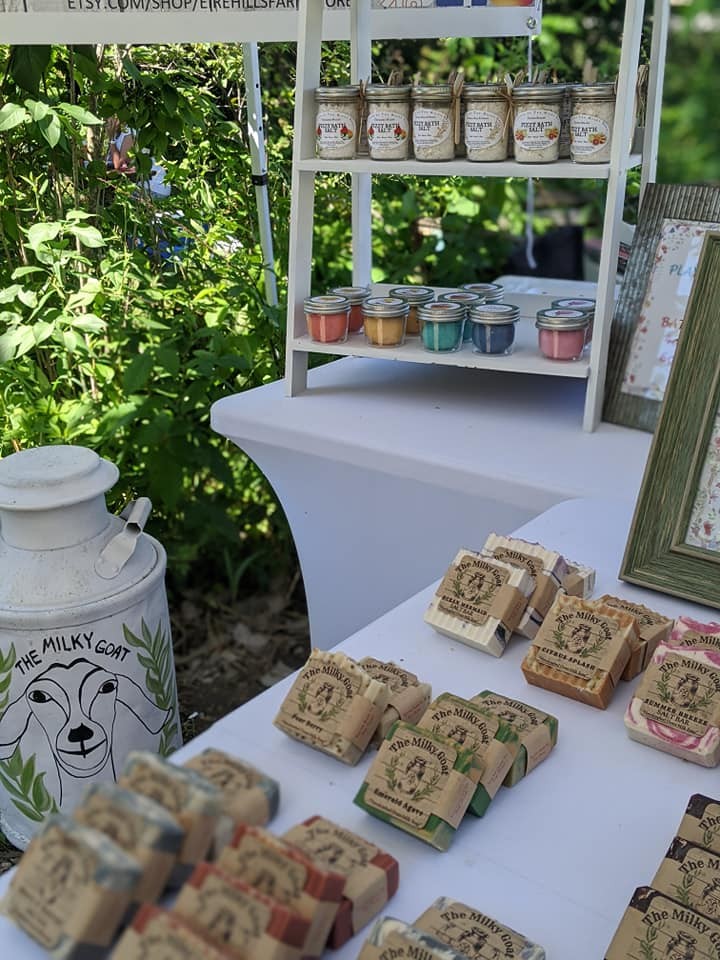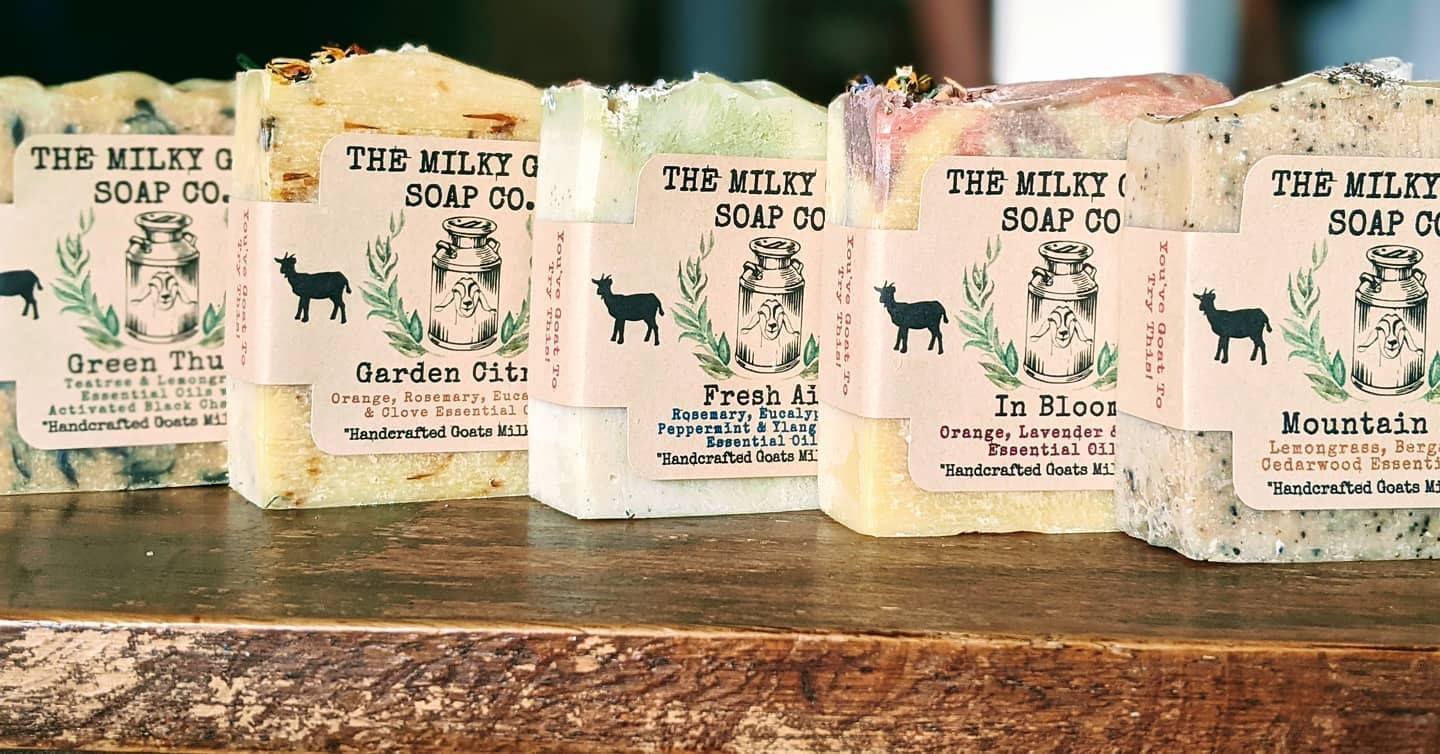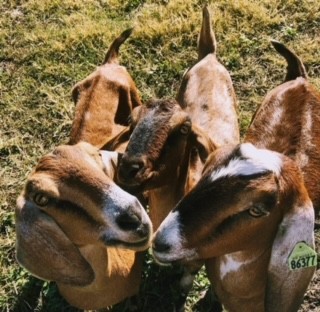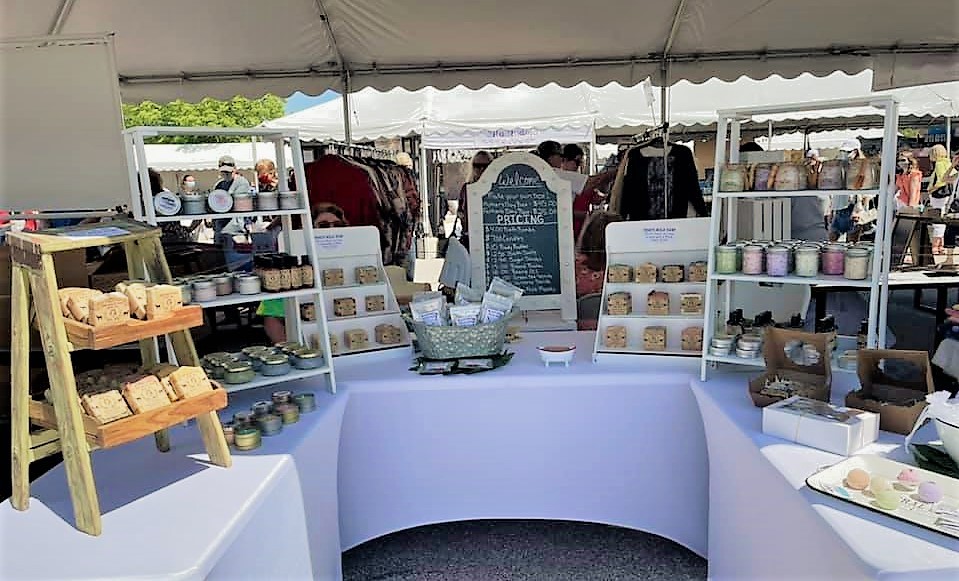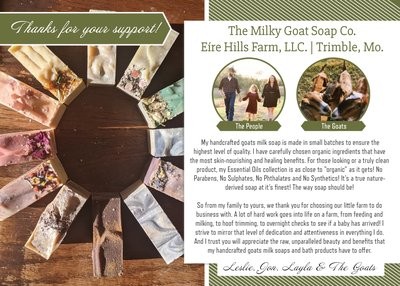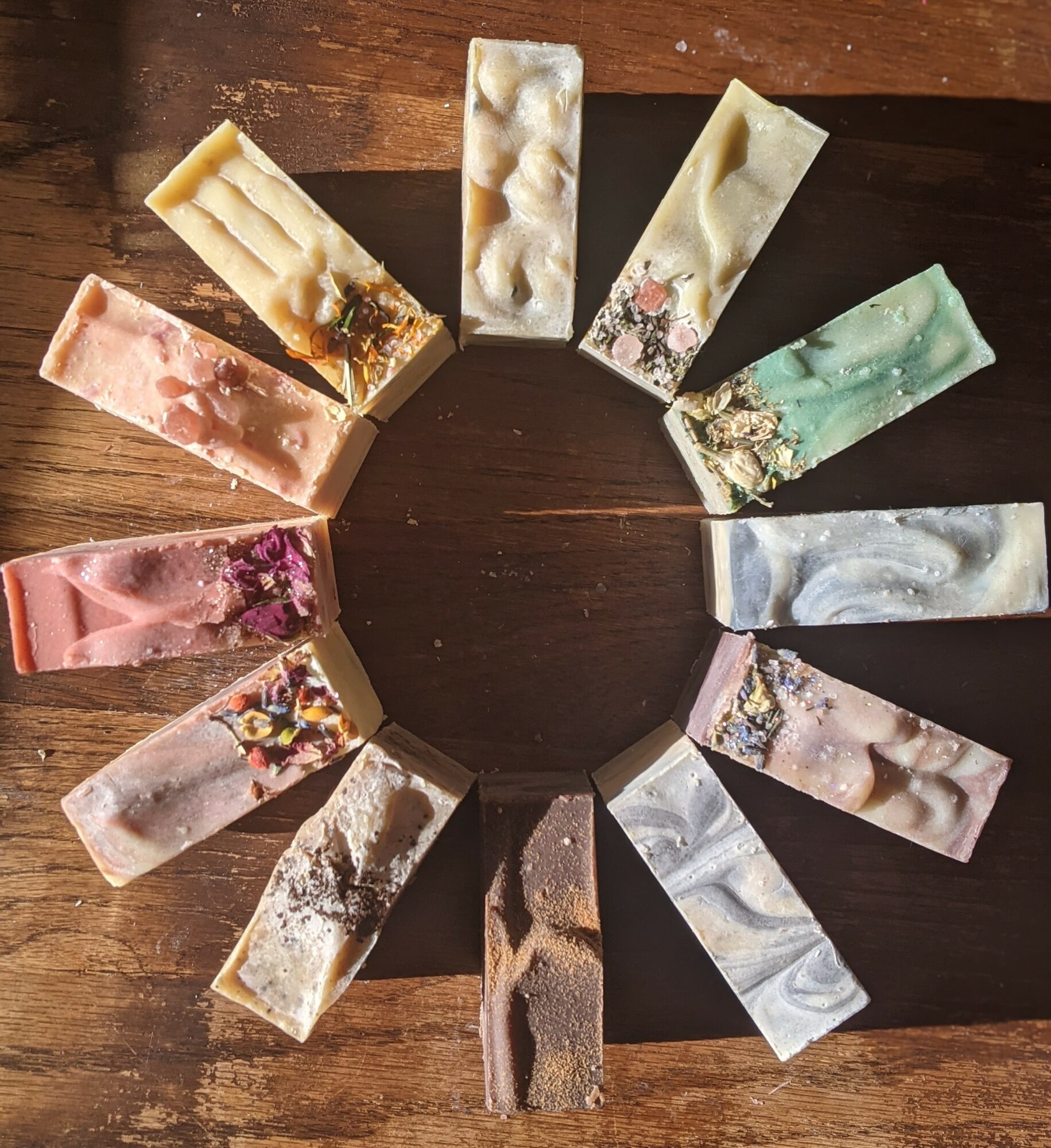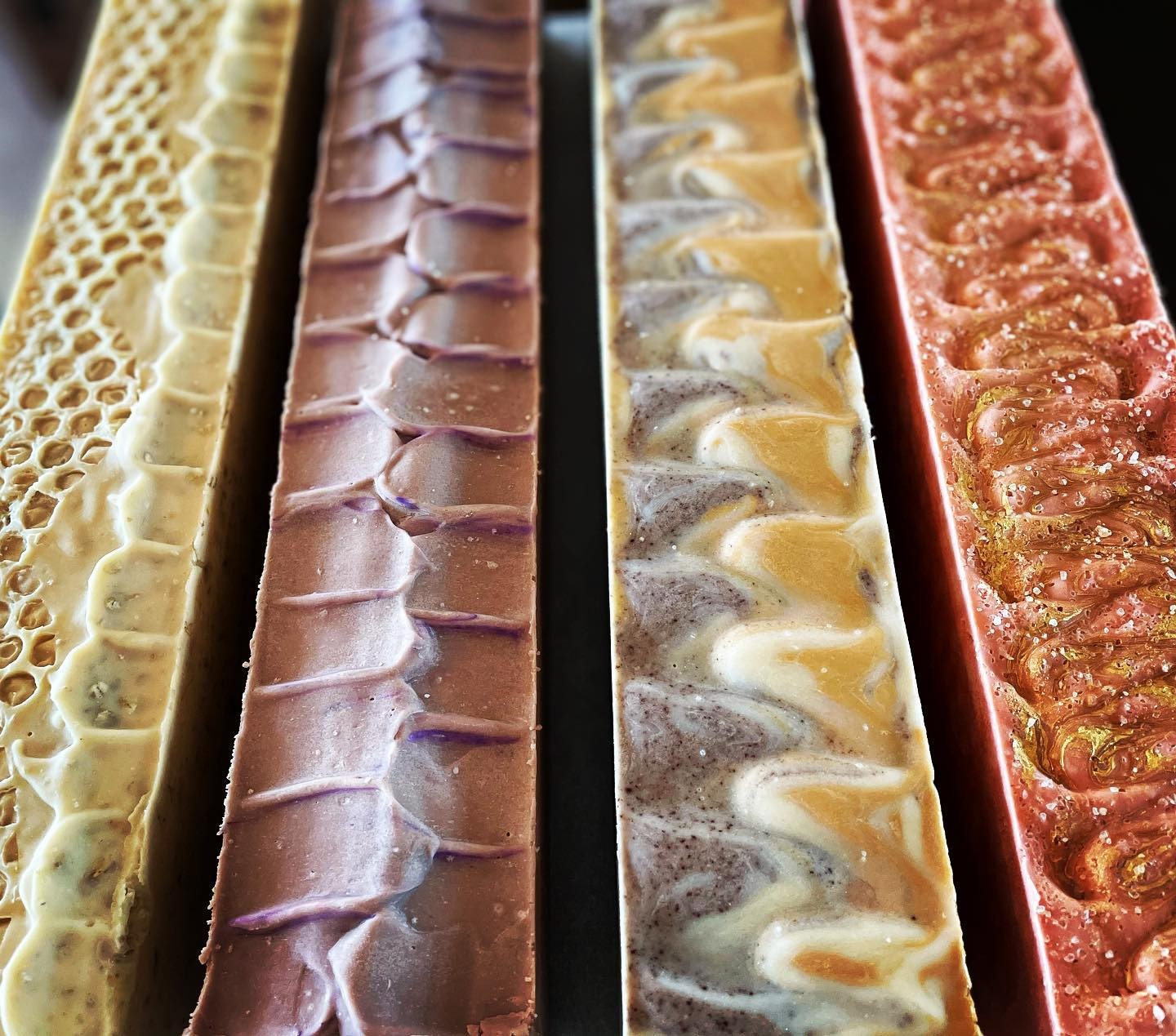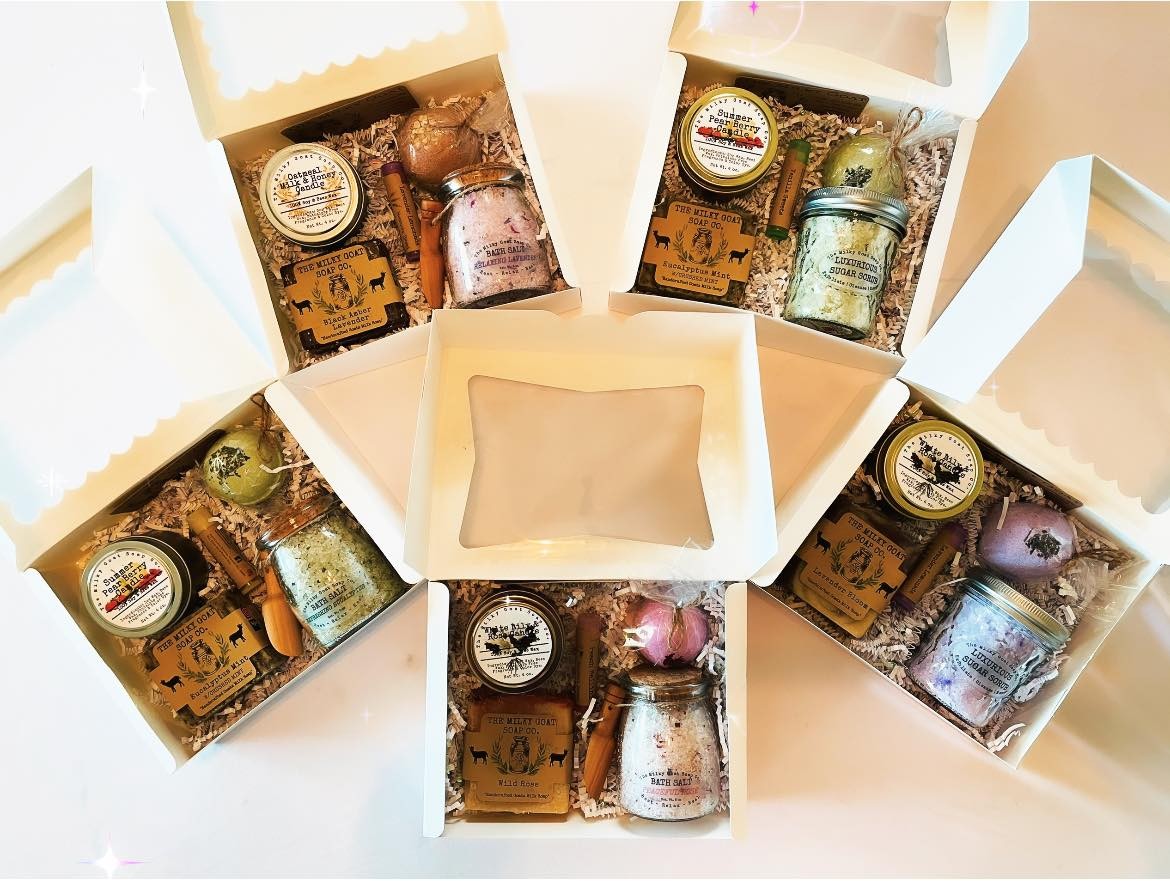 Suggest a Story:
 VoyageKC is built on recommendations from the community; it's how we uncover hidden gems, so if you or someone you know deserves recognition please let us know 
here.