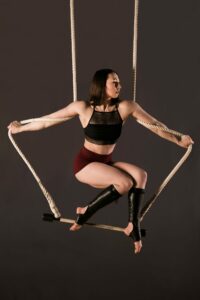 Today we'd like to introduce you to Kelsey Aicher.
Kelsey, we appreciate you taking the time to share your story with us today. Where does your story begin?
My personal aerial journey is a strange one. I feel like I ended up here on accident but I wouldn't trade it for the world. I love what I do.
In high school, I fell in love with creative writing. After spending the summer before my senior year at Drexel University for a screenwriting program, I knew I wanted to be a screenwriter. I attended the prestigious Rita & Burton Goldberg Department of Dramatic Writing at NYU's Tisch School of the Arts my freshman year of college before realizing I was not receiving the education I wanted. I transferred to Columbia College Chicago the following year and graduated summa cum laude with a B.A. in Film & Video: Screenwriting. While many of my classmates spent their senior years doing internships in LA, I stayed in Chicago to write a thesis film and work as a 2nd AD on independent film sets. I knew I never wanted to be in LA or to work for a large studio. I loved the feel of smaller companies where everyone worked together to accomplish a common goal regardless of title. The script supervisor might have to help paint a set piece or the AD might have to Hollywood a bounce sheet. It gave me an opportunity to have my hands in a little bit of everything.
Despite multiple job offers in Chicago after graduation, I decided to move to Portland, OR with my ex-husband for his dream job. I found work doing continuity and production management on some small film sets, even writing commercials for local business, but I had so much time on my hands. One of my Chicago film friends suggested I use my under-employment as an opportunity to try something I have always wanted to do but never has. I am not even sure why, but aerial silks came to my head (though I described it as "you know, that thing in the circus where women dance on ribbons"). At the time, I legitimately believed that you had to be born into a circus family to learn circus arts. My friend, however, looked into it for me and found that I could take aerial classes in Portland. So five days into the new city, I took my first aerial class and was immediately addicted.
After a year of taking classes, I was offered a coaching job at a different company than the one where I trained. (I had a background as a Special Olympics and gymnastics coach.) Two months later, I had my first student performance on static trapeze. Six months later, the studio where I trained hired me as a trapeze coach. As a coach at that particular studio, I automatically started performing in the stage shows. Before I knew it, I had become a professional aerialist!
I slowly backed away from screenwriting to focus on my new career in the aerial arts. I have had the honor of working with Night Flight Aerial, Prismagic, Sir Cupcake's Queer Circus, Do Jump! Extremely Physical Theater and Echo Theater Company while in Portland. I was also selected as one of the performers for the 5th and last Denver Aerial and Acrobatics Arts Festival in 2015. I had artistic residencies at The Steep and Thorny Way to Heaven (a theater in Portland) and NECCA (a circus school in Vermont) to hone my craft. After learning as much as I could in Portland, I spent over a month in Montreal under the tutelage of Rachel Walker (Cirque du Soleil).
I chose to leave Portland in 2017, not knowing where I was going to go next. While I was traveling across the country from my artistic residency in Vermont to work on a show in Portland, a former student reached out to me. She had moved back to Kansas City and was interested in me teaching a workshop or two while I drove from one coast to the other. I had never been to KC before March 2017, but after a short stay and talking with the other coaches at Kansas City Aerial Arts (then called Lucia), I decided to make Kansas City my home three months later.
Now, I happily work as the Head Trapeze Coach, Artistic Director, and Training Company Director at KCAA and perform as an aerialist in the professional company Aerheart.
Can you talk to us a bit about the challenges and lessons you've learned along the way. Looking back would you say it's been easy or smooth in retrospect?
I don't ever think a journey is smooth. Obstacles are what make the story worth telling and provide opportunities for growth.
I have had to overcome many obstacles in my personal life to get to where I am now, particularly in dealing with depression, but I would rather talk about the adversity the Training Company faced with the pandemic.
Three years ago, I began writing a show for the Training Company called "The Spaces Between." It was a conceptual show with a sad story, which made me hesitant to present to a student company mixed with children and adults. So for the next two years, we put on upbeat, fun narrative shows. I absolutely loved "Stealing Fire" and "Masked!: A Superhero Love Story" maybe my proudest achievement, but it was invigorating to finally start breathing life into "The Spaces Between" in the fall of 2019.
We held auditions for the show in November 2019, began weekly rehearsals January 2020. By the time March came around, I was extremely proud of the work I had seen from the performers. I felt like the choreographers pushed themselves to create their best work yet. The show was beautiful and difficult, and the students were rising well beyond the challenge. I had never seen the performers so confident, strong, and graceful. One of the soloists was giving so much of her soul into the piece she created that she would cry during every rehearsal. Several of the pieces moved spectators to tears. The company members were giving their hearts and souls. Then, three weeks before opening night, the studio closed due to COVID-19.
We thought we would be closed only for two weeks so we met virtually for rehearsals to talk through choreography and discuss transitions. Our performers worked out at home to stay in shape. Opening night came and went without an audience though. All the cast and crew met online at showtime and I gave my normal pre-show speech and we all breathed together, a company of people seeing their work go by unnoticed, a community who wanted nothing more than to be in the same space as each other just to laugh and play together. It was hard to see people I love feel isolated.
The unknown of the pandemic left our studio closed and our next performance date undetermined. We did what we could from home, continuing to hold weekly rehearsals for the show, prepared to have it ready for the next opportunity. We watched as performance opportunities like KC Fringe Fest were changed to virtual festivals and all of our summer gigs get canceled.
Our studio finally reopened in July. The performers who were used to training aerial 3-5 times a week had just spent nearly four months off of aerial equipment. There was so much dismay in the strength and progress lost. I could see defeat in their faces as they struggled with skills that were easy for them in March. Some of the performers didn't return altogether. Still, the Training Company was determined to finish the project they came so close to finishing once before.
April 2021, we were able to film "The Spaces Between." Parts were recast due to cast members who left. Choreography was adjusted to accommodate strength lost. Costumes were altered for the kids who had growth spurts. We had to film a show that was designed for stage and a live audience. We had to wear masks. We had to film the large group numbers in smaller sections since we could never have more than eight people on stage or in rehearsal at a time. It was not the show I envisioned or the one we set out to do, but I am extremely proud of it nonetheless. We adapted. We persevered.
It is never easy being a small company when talking about finances and recognition, but one thing that is amazing about being a small company is that the people are dedicated. KCAA is such a loving, supportive, determined company. We may face difficult times, but we will always make it through to the other side stronger than before because our people genuinely care about each other and the art they are creating together.
Thanks for sharing that. So, maybe next you can tell us a bit more about your work?
I have three roles to which I identify: performer, director, and coach.
I am a professional aerialist specializing in static trapeze and duo lyra. I am trained in many apparatuses as well as ground acrobatics making me somewhat of a generalist. As a performer, I am known for my technique, dynamic movement, and high level of difficulty. I am going to offer the big tricks of traditional circus within my story.
As the artistic director of both a professional company (Aerheart) and student training company (KCAA), I feel my two greatest strengths are storytelling and being able to see what people need. My degree in screenwriting has been useful in creating narrative circus shows, something unique to the Kansas City area. We still present fantastic aerial and acrobatics, but we tie it together with a story and characters the audience can connect to. I think creating that cohesion between acts makes the entire experience more enjoyable for everyone involved. By being able to see what people need, I mean my performers. While I do not decide any casting before we hold auditions, I keep the company members in mind when I write a show. If I know that a performer needs a challenge or needs an opportunity to shine or needs to tell a silly story, I will provide the opportunity. Director or not, the show is never about me; it's about them.
I believe every coach cares about their students so it is hard for me to say that caring sets me apart from other aerial coaches, but sometimes I think I care beyond the norm. I am a coach through and through. It is part of my identity. I want every person whose life I enter to walk away from our interaction better than before. Most of the time, it isn't even about developing physical skills; it's about getting students to see themselves as the amazing human beings they are. They are capable of so much more than they would allow themselves to believe. My job is to believe in them until they can believe in themselves. And maybe also teach them how to do a trapeze trick or two. 😉
Is there anyone you'd like to thank or give credit to?
– Daniela Steiner was my first trapeze coach and mentor in Portland. She taught me more than half of what I know about trapeze and almost everything I know about teaching aerial. She is an incredible human being. -Stefan Furst was my handstands, tumbling, and acrobatics coach in Portland. He pushed me and believed in me. He was the first one to encourage me to look for work beyond Portland.
– Daniel Parks is the owner of Kansas City Aerial Arts. Not only did he hire me as a coach and performer four years ago, but he has continued to show his trust and support in me. His belief in me is evident in the responsibilities he has given me. I am incredibly grateful that he took a chance on me when I asked to write my first aerial show and again when I asked for my first directing opportunity. To know that he trusts me to represent KCAA and to lead the training company is a huge honor. I owe him a lot.
– Elena Sherman hardly knew me when she reached out to me halfway across the country to ask me to teach and perform with her in Kansas City. She not only turned out to be an amazing duo partner but also my best friend and biggest support system.
– Liv Morrow, Samantha Jo Davis, Georgeanna Layton, Ariana Ferber-Carter, John Hernandez–All of the Aerheart members I have been honored to perform alongside.
Most importantly though: All of my students, past and present. I learn how to be a better performer and coach every day because of them. As their coach, I am always there for them. It amazes me though that they reciprocate the same care. I have never known a more loving community.
Pricing:
Aerial classes start at $26/class
Fitness classes start at $21/class
Private lessons start at $50/hr
Contact Info: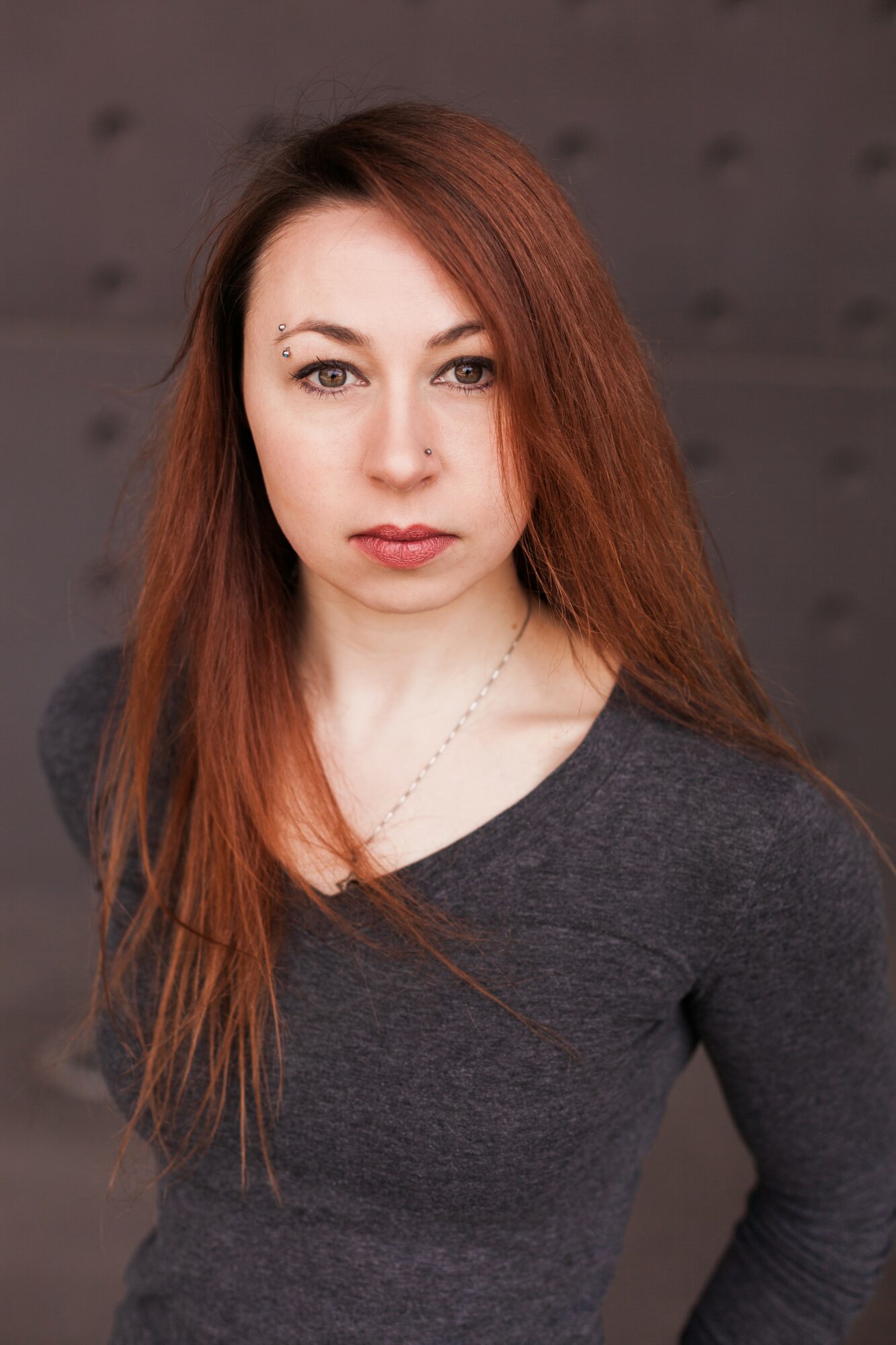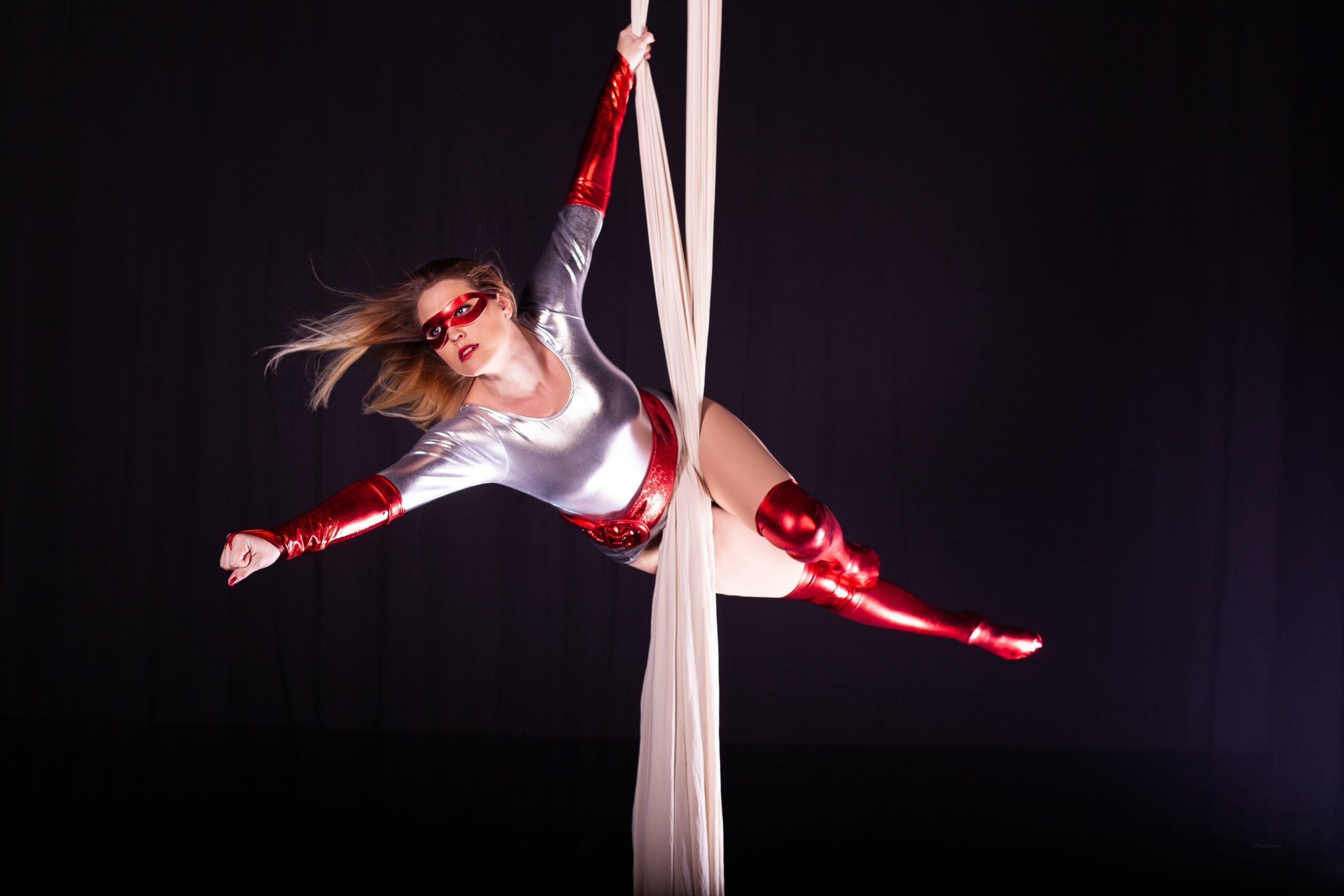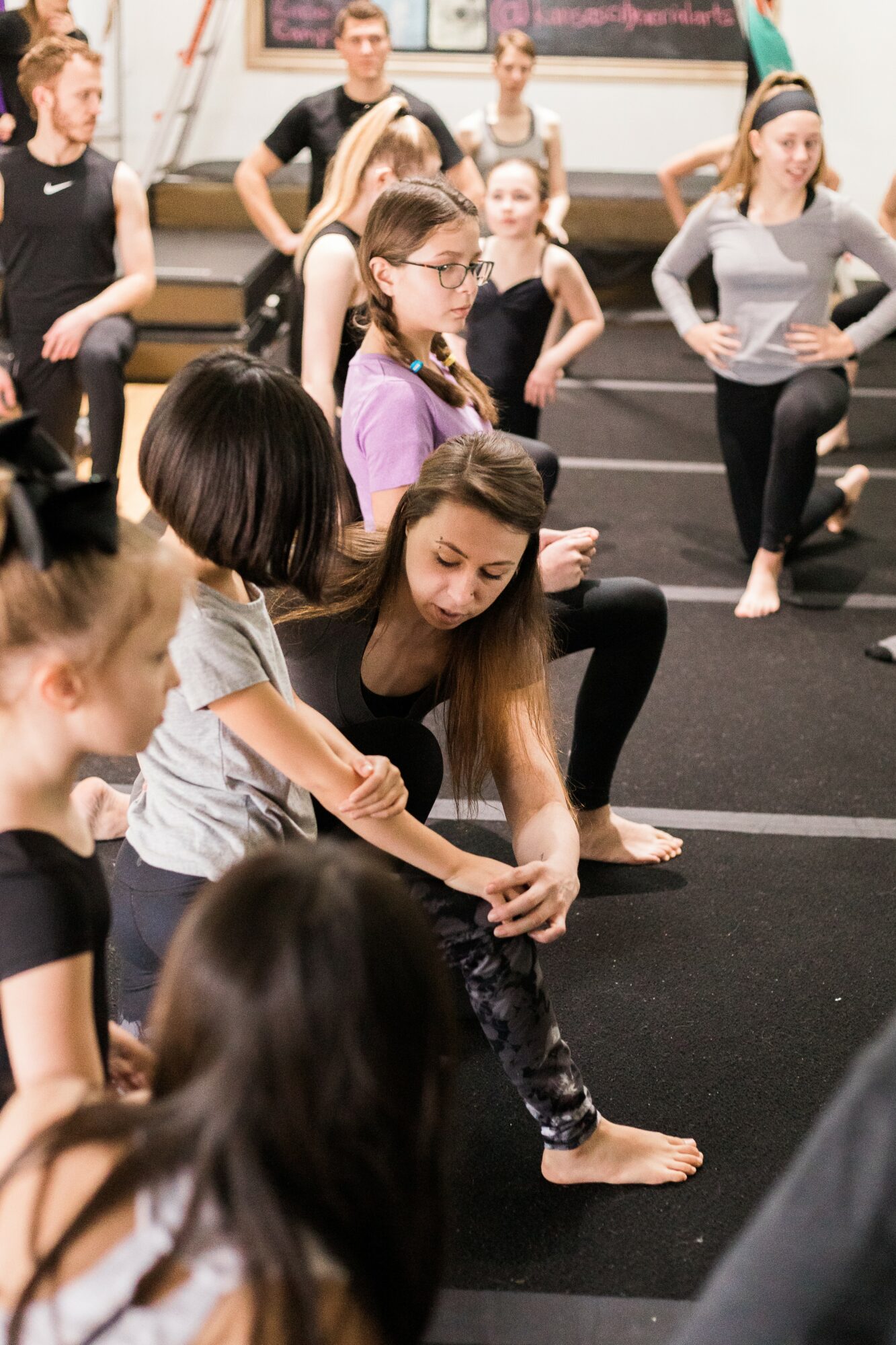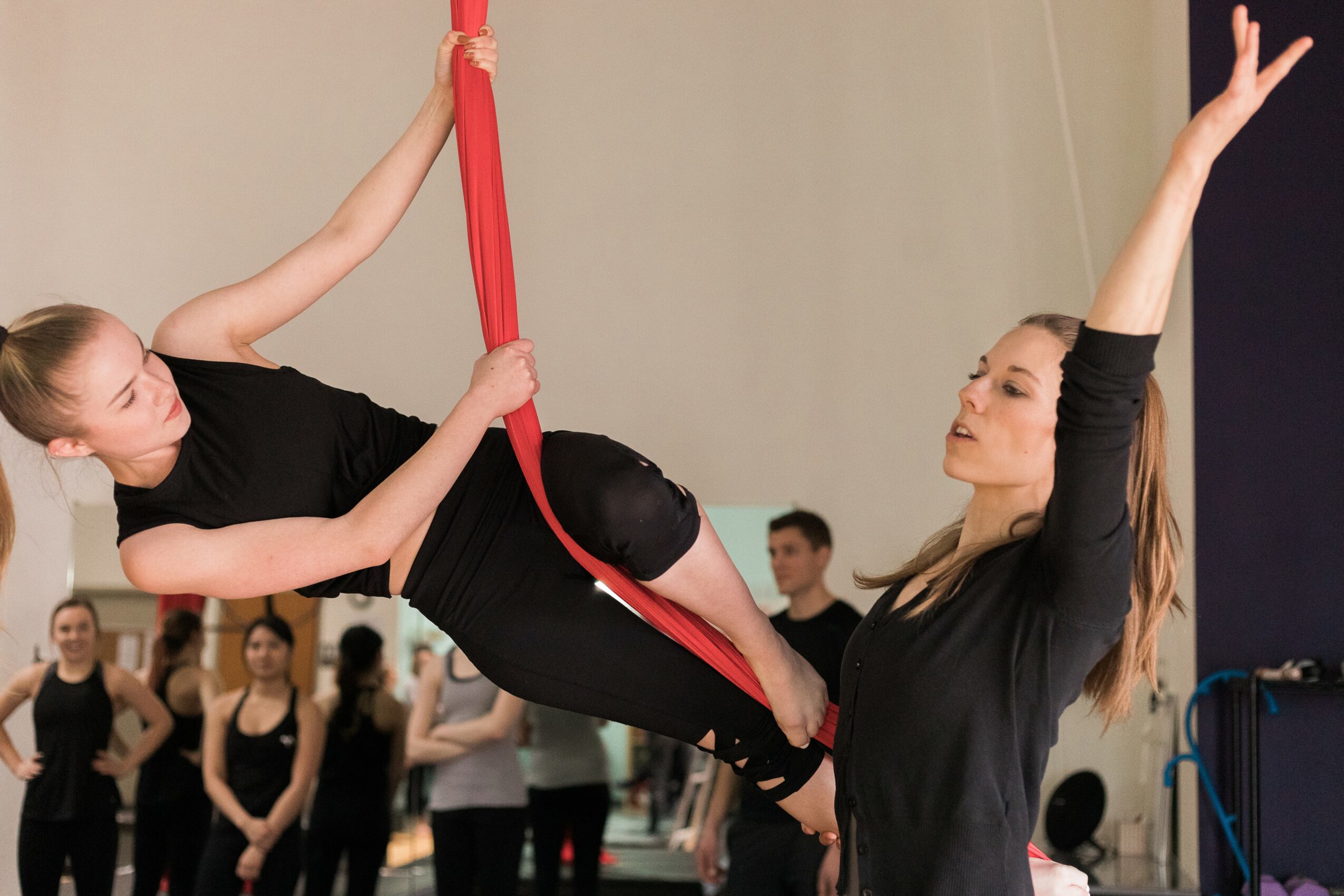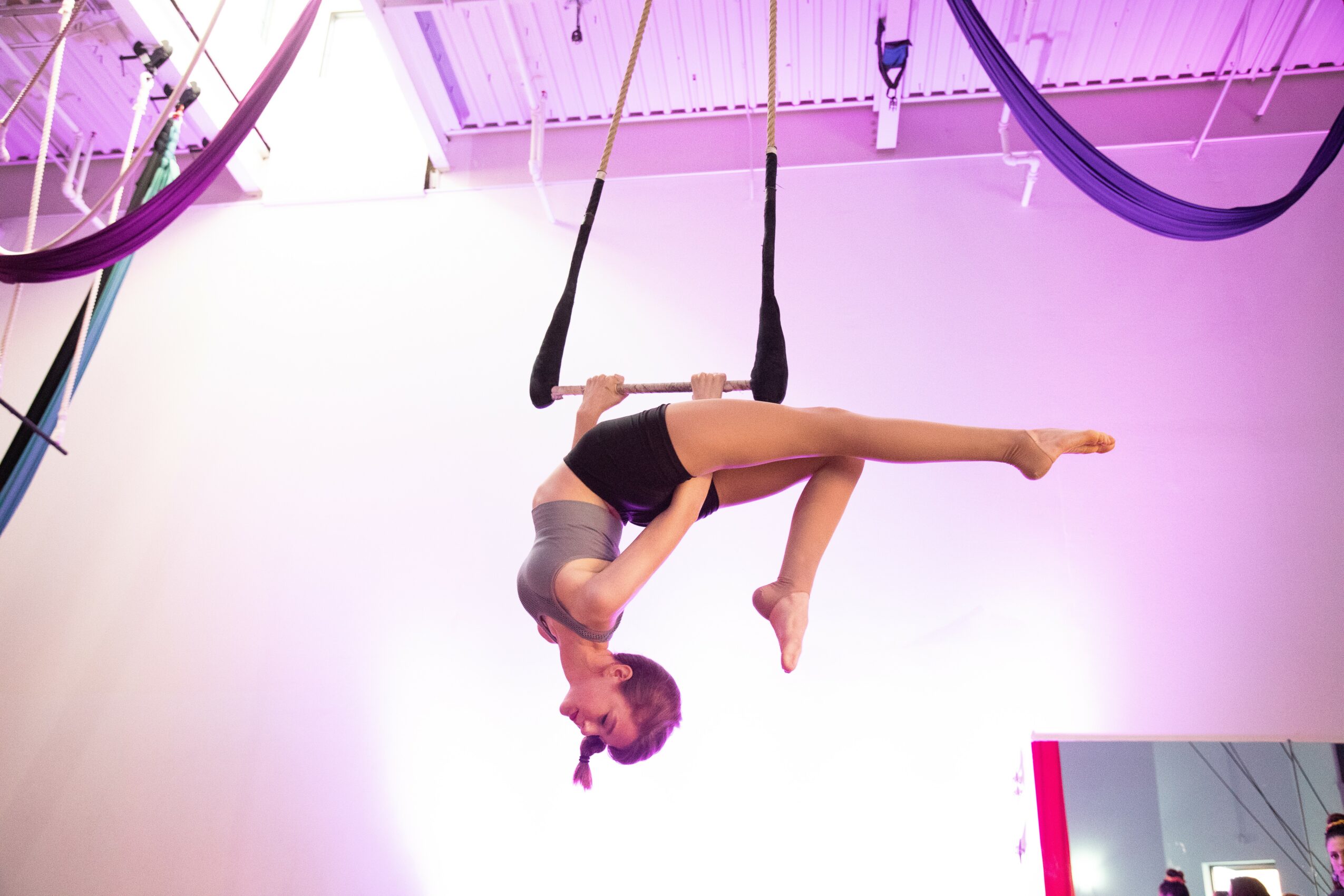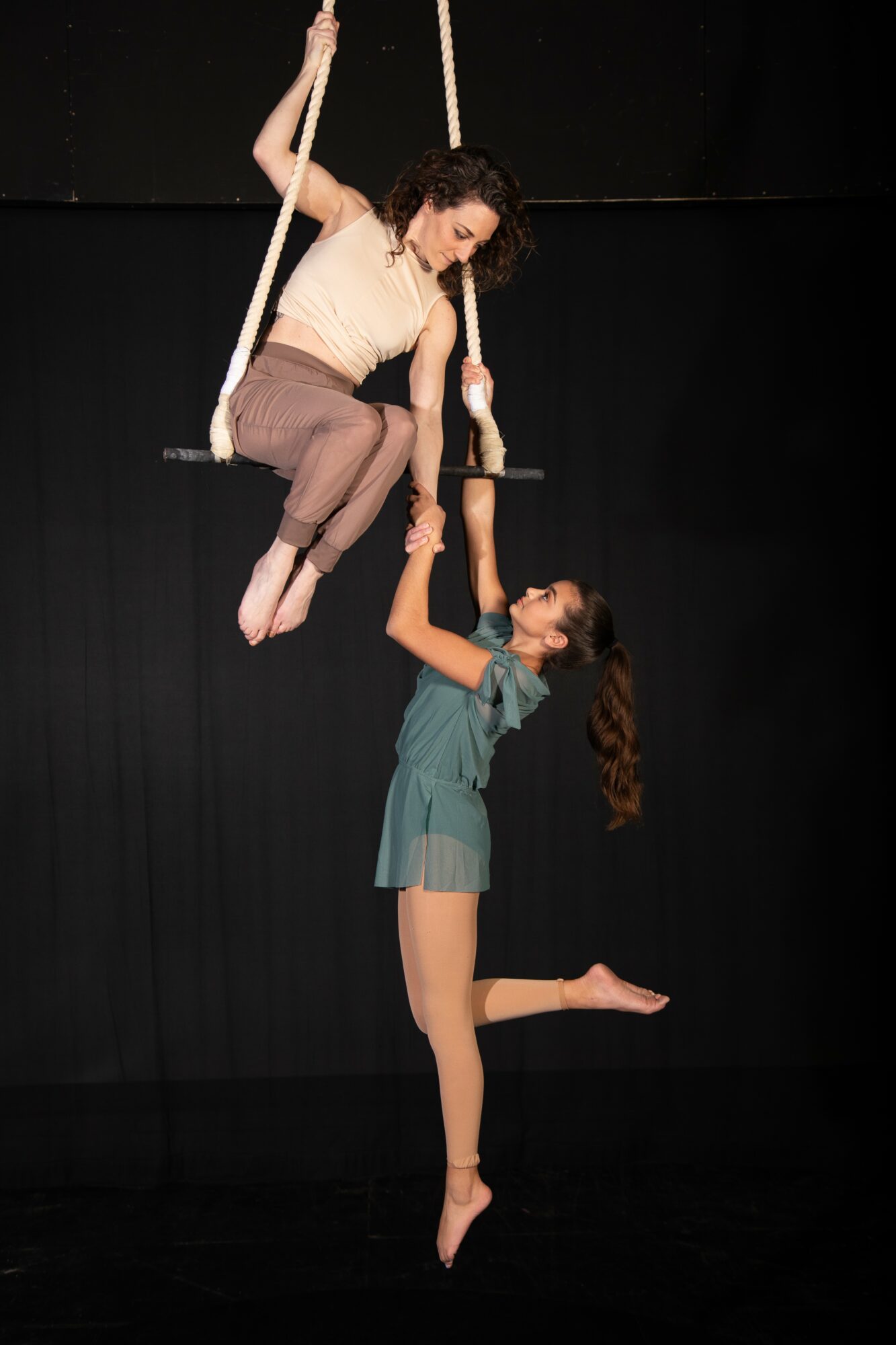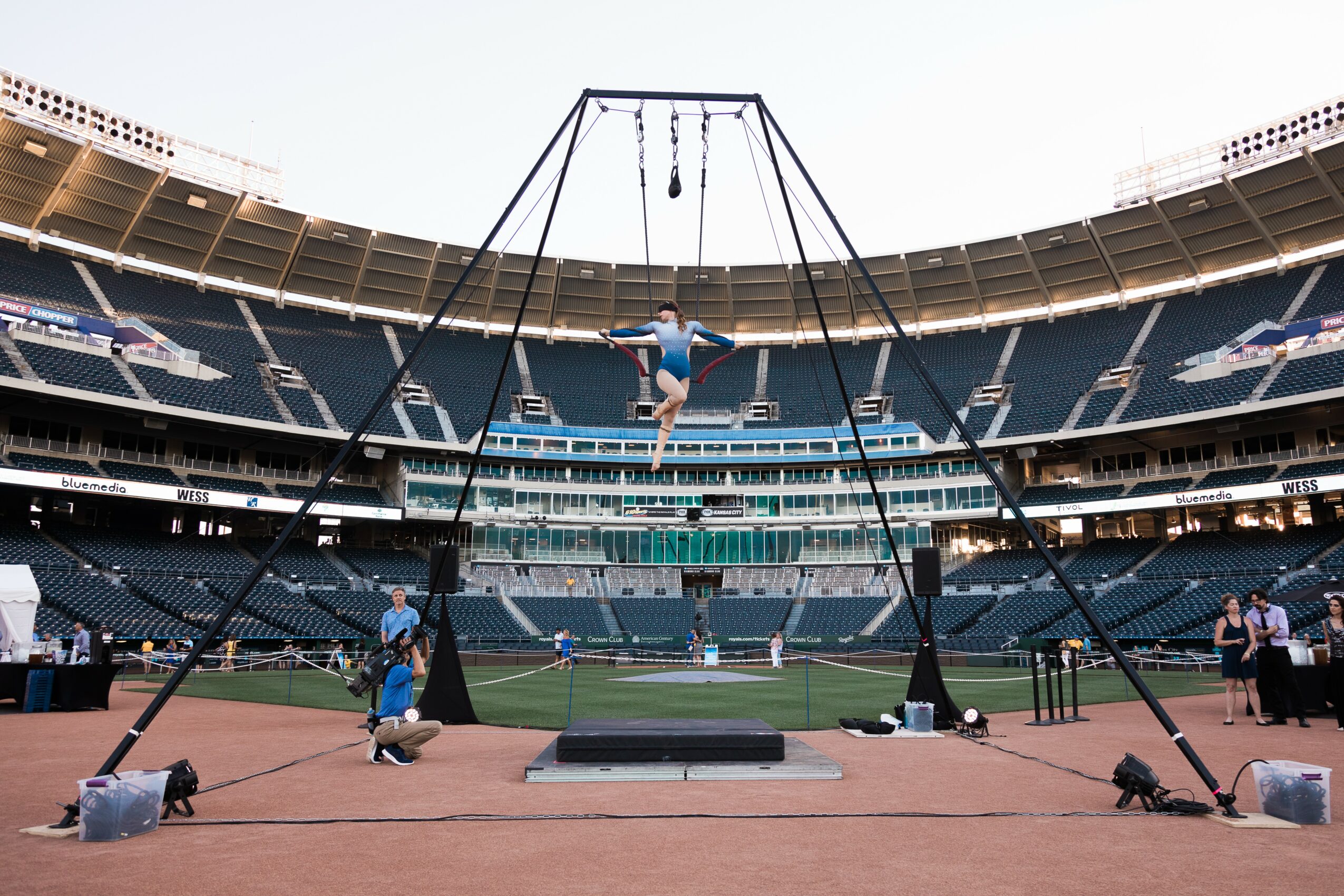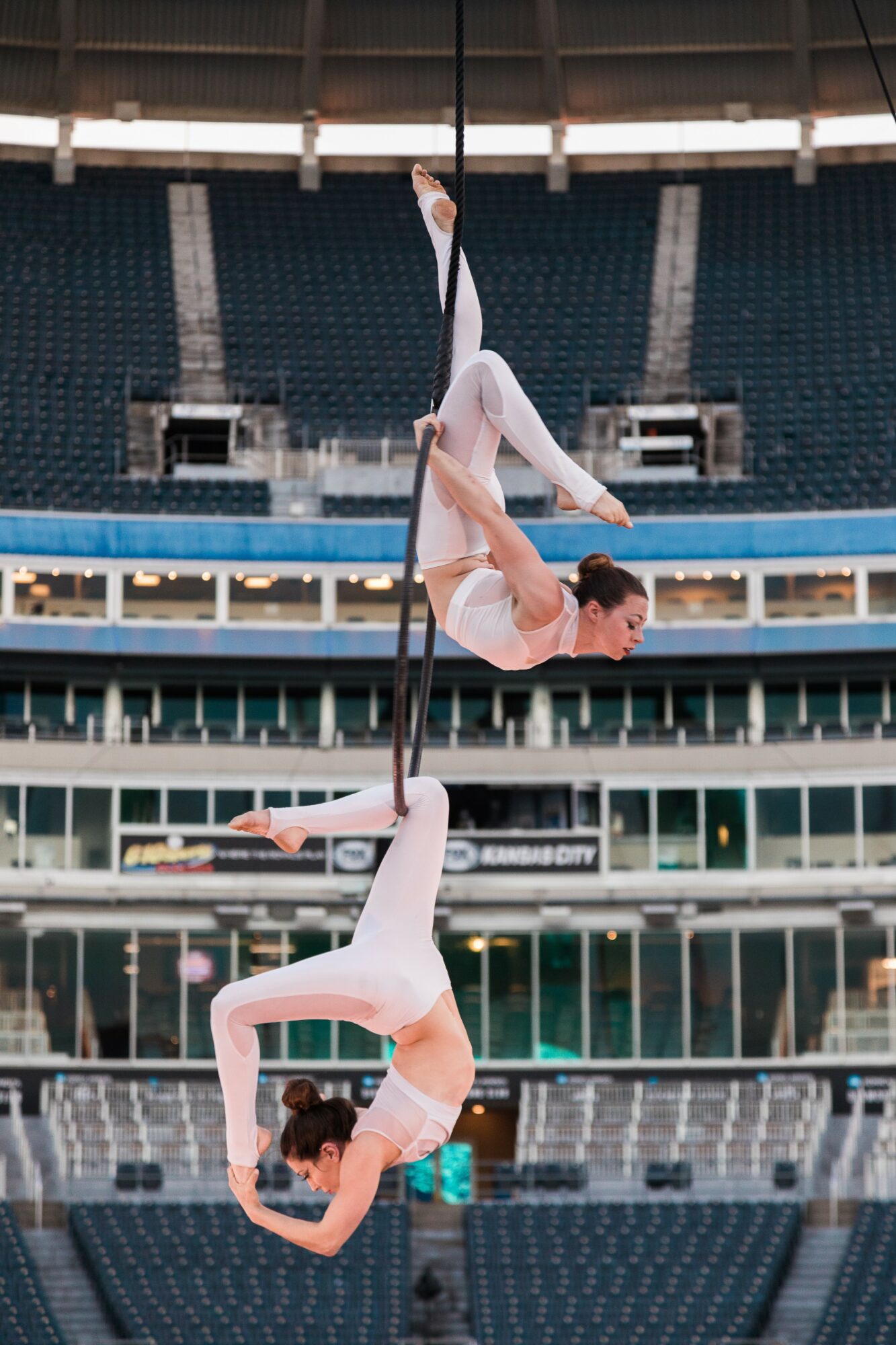 Image Credits
Spencer Studios
Suggest a Story:
 VoyageKC is built on recommendations from the community; it's how we uncover hidden gems, so if you or someone you know deserves recognition please let us know 
here.