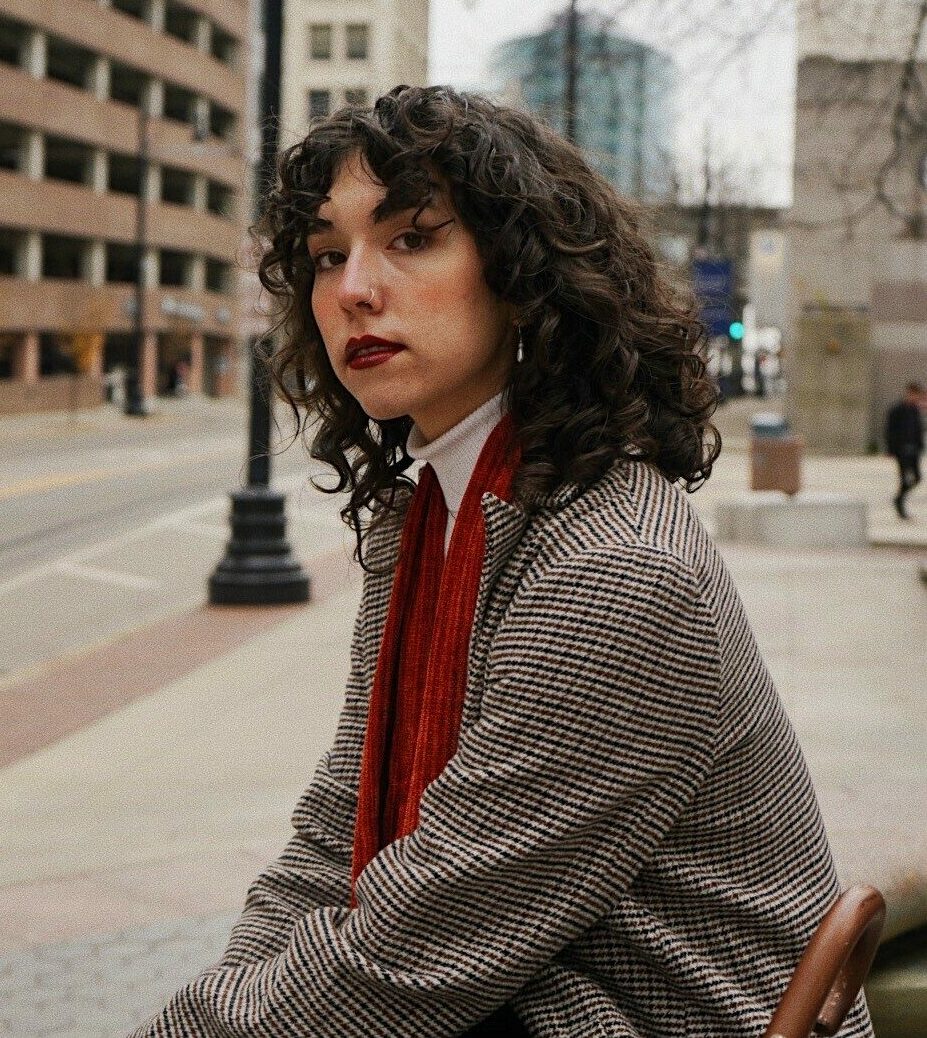 Today we'd like to introduce you to Faith Maddox.
Hi Faith, so excited to have you with us today. What can you tell us about your story?
I grew up surrounded by music. I started taking piano lessons when I was four and sang in the church choir from the time that I could talk. My mom was a classically trained singer and would often bring me on stage with her, so I've been performing longer than I can remember. We moved to Kansas when I was in middle school, and I got really involved with Topeka Civic Theatre.
For a long time, my only exposure to music was through theatre, classical lessons, or jazz. In high school, a friend took me to see a local math-rock show and that completely changed my life. I started consuming as much music as I could, in every genre that I came across. The idea of creating my own music felt quite intimidating to me, especially because the kind of music that I loved was very male-dominated. While that's certainly changed in some aspects, the undertones of that are still ever-present and make it difficult for me to engage fully with playing music in the way that I want to.
I bought my first guitar when I was sixteen, and am entirely self-taught with zero interest in learning extensive theory. My early experiences with music were so strict that for years I would not even touch a piano, feeling that I had no freedom in experimentation or expression. I've slowly been trying to make my way back to that instrument, but now live wholeheartedly by feeling my way through the music instead of analyzing what I'm doing to death and subsequently dampening the emotional element of it.
I released my first full-length album, "Subtle Hauntings," in February of this year. The whole process took me about a year, and while I'm proud of it, I've been ready to move on for a while and already have some new stuff in the works that I feel is much truer to who I am now. I've been lucky enough to play full-band sets with my recent music, and am hoping to continue down that path in the future – whether that's under the same name or as a new project altogether.
We all face challenges, but looking back would you describe it as a relatively smooth road?
No part of this has felt even remotely close to smooth for me, but there are moments when every bump in the road has felt completely worth it. The process of creating music brings me immense joy and comfort, but sharing music takes a lot out of me emotionally. I am definitely my own worst critic and really struggle to feel content with anything that I do. Lyricism and emotional/intellectual depth are central to my ethos as an artist, which makes my art particularly vulnerable, and I often feel an overwhelming sense of existentialism when I release anything.
I also suffer from neurological illness and other mental health issues that make it really difficult for me to engage with the more social side of music. I have intense anxiety in crowded spaces with a lot of noise, and the irony of being a musician who enjoys heavy/loud music with these particular issues is not lost on me. I frequently experience migraines, episodic blindness, and seizures, so that certainly doesn't help my case either. The pandemic has made this even more apparent to me, and I often have to miss out on shows that I want to go to unless I know the space and that there are particular accommodations in place there that I need. I love playing at and attending shows, so this has been a challenging hurdle for me.
There are a lot of other things that have presented obstacles for me as an artist, but I don't want to make it seem like those things make up my entire experience either (though they've certainly shaped it). I've been extremely privileged to have the ability to make and play music in the way that I do, and I'm immensely grateful for every opportunity and ounce of support that I've received.
Appreciate you sharing that. What else should we know about what you do?
While I've talked a lot here about my experiences with music, my day-to-day life is primarily centered around writing and visual art. I'm easily bored and cycle through new hobbies and interests on a regular basis. I received my degree in English and Creative Writing this past December from KU, and my poetry has been published in several magazines and most recently won the Langston Hughes Award for Poetry. I also worked as a Graphic Designer at The Sexual Assault Prevention and Education Center for nearly three years.
I'm not sure what others know me for exactly – I try to stay out of touch with other people's perceptions of me! If anything, it's probably just for being a bit all over the place in regards to my interests. Personally, I think of myself as being entirely fluid. I hesitate to define myself as any one thing in particular because I want to be able to learn from and experiment with different versions of myself as much as possible. If I'm proud of anything, I suppose it's my open-mindedness and flexibility as a person. If I have any purpose in life, it's to learn as much as I can.
What matters most to you? Why?
Nature. It sounds cheesy, but I can attribute so much of who I am to the experiences I've had just encountering wildlife or walking around in the woods. I feel most myself when I'm alone and surrounded by the natural world. A lot of my art (musical, visual, or written) is inspired by nature and my connection to it. I'm particularly concerned with environmentalism and relearning reciprocal practices with the nonhuman world. I don't think anything can be separated from its environment, and we owe everything we are and will be to the earth and its inhabitants.
Contact Info: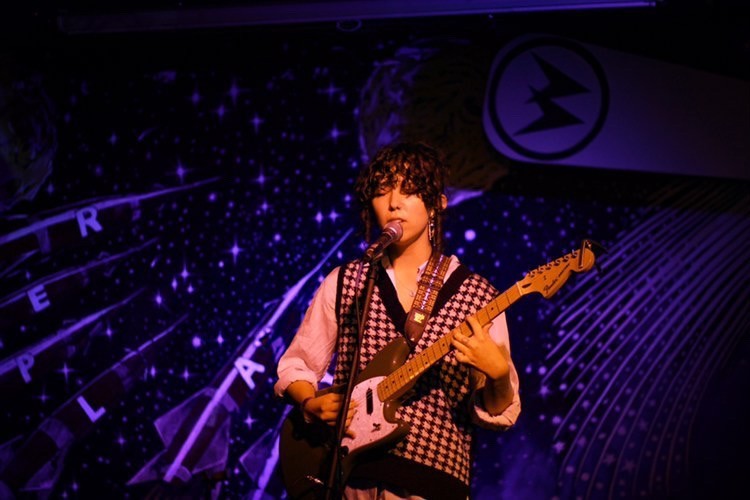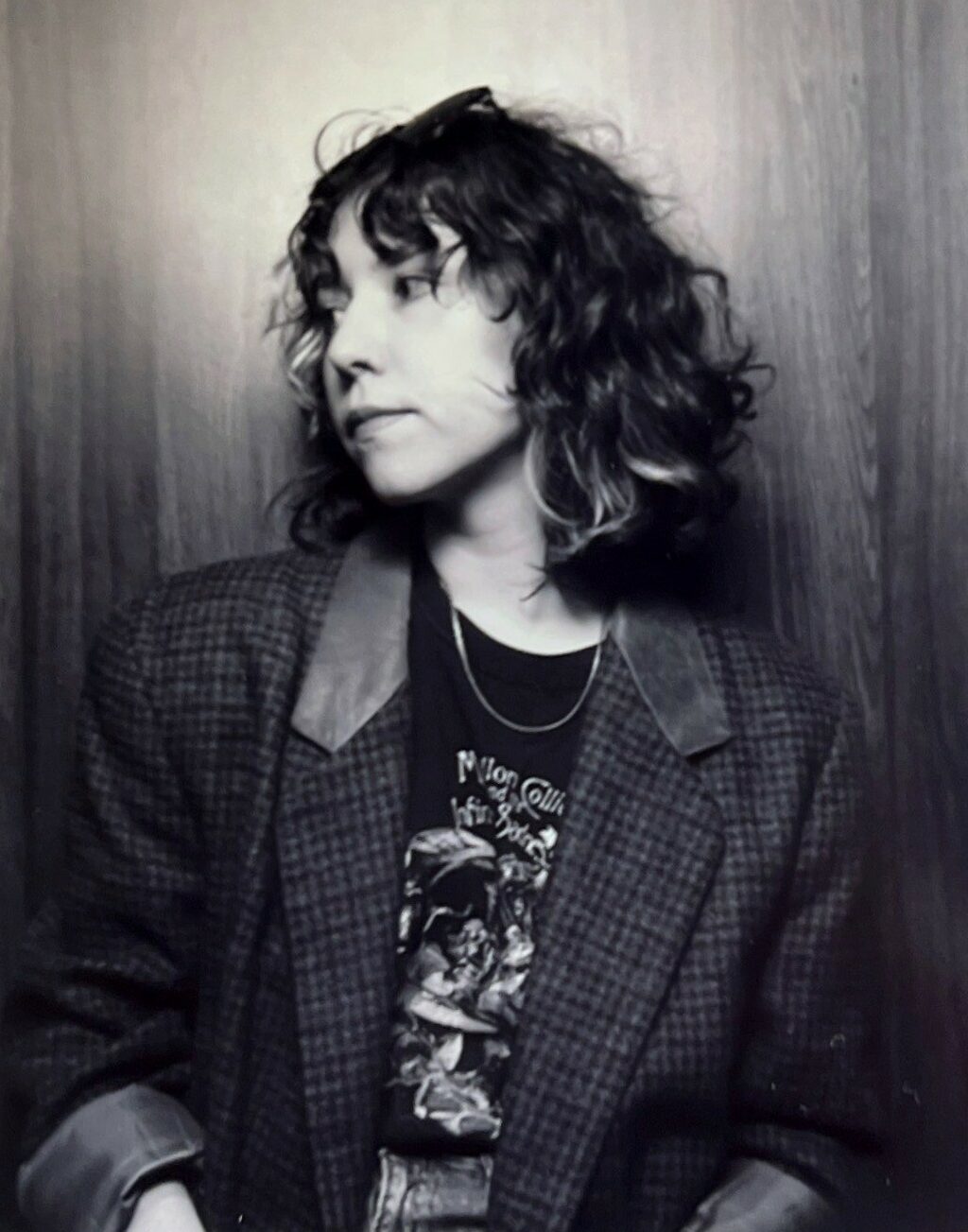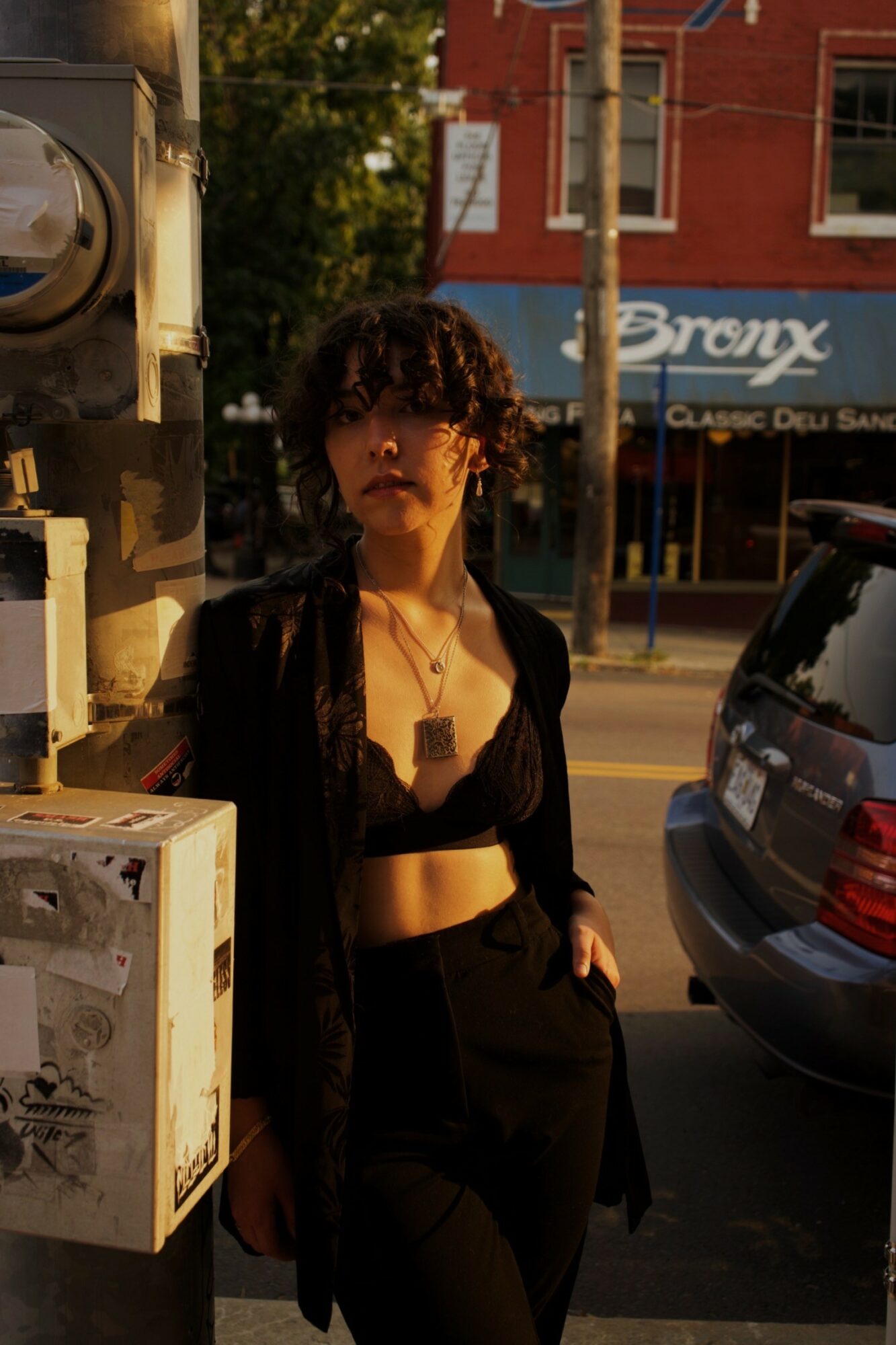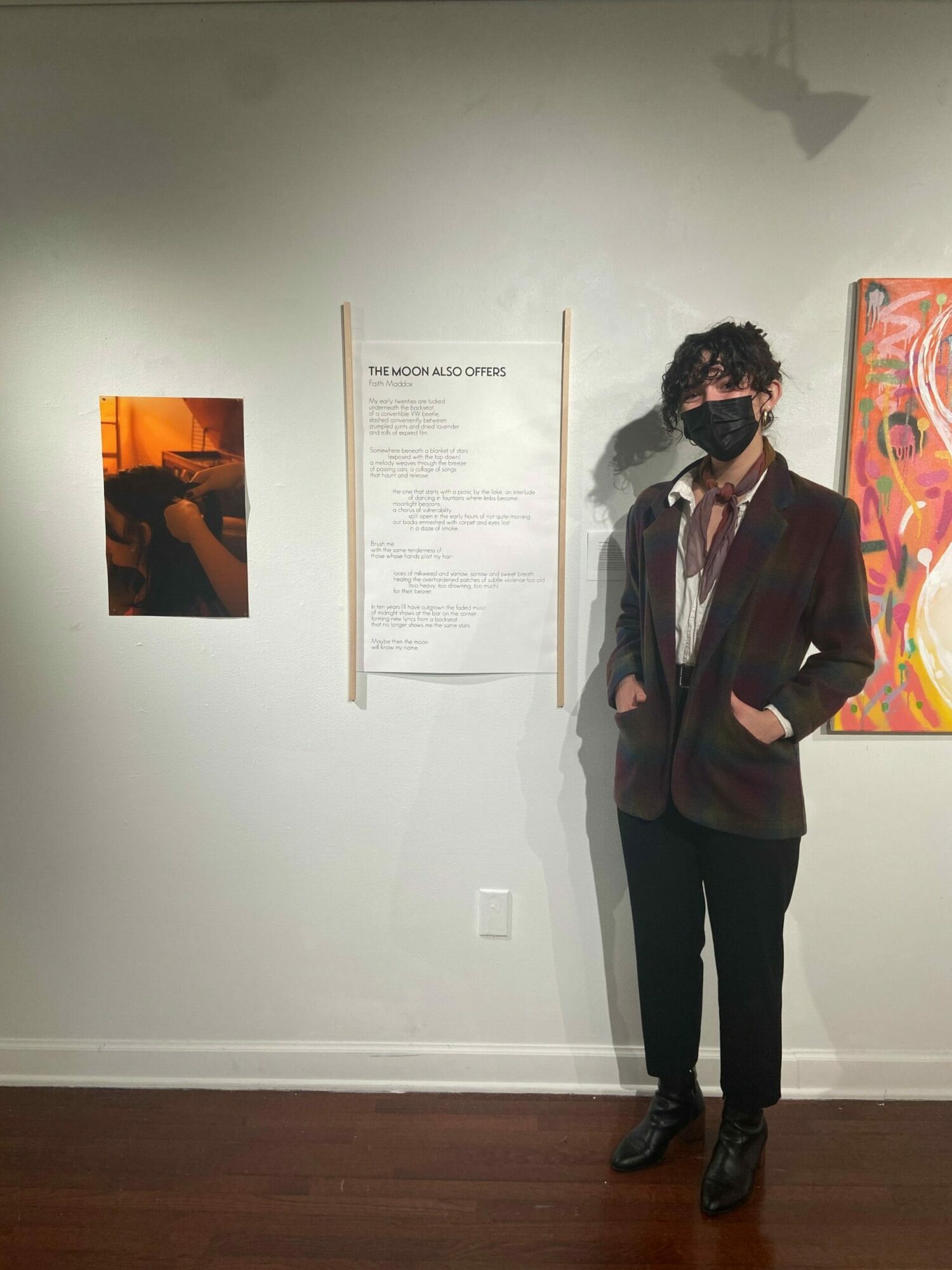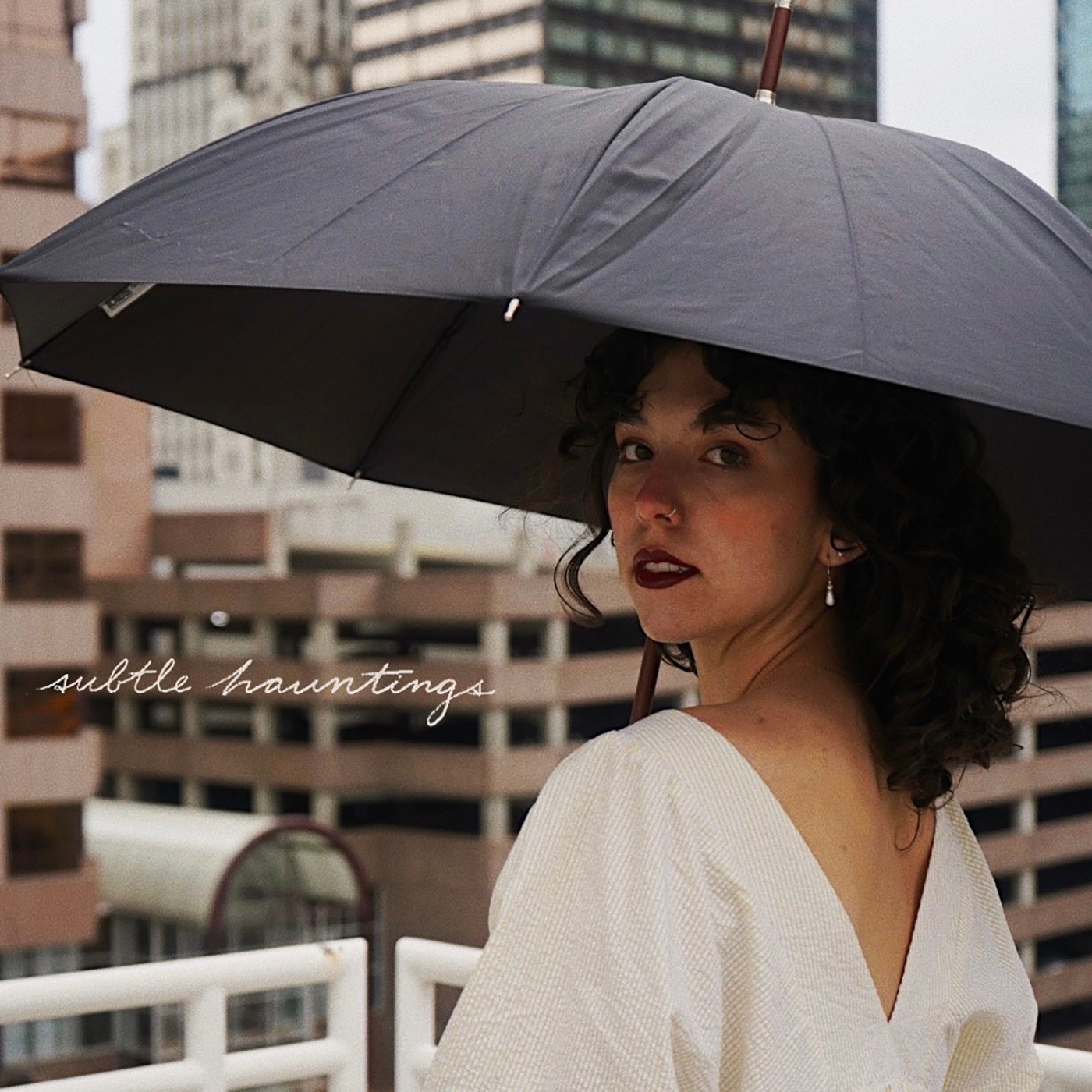 Image Credits
Tatianna Ruch and Nell Schmidt
Suggest a Story:
 VoyageKC is built on recommendations from the community; it's how we uncover hidden gems, so if you or someone you know deserves recognition please let us know 
here.