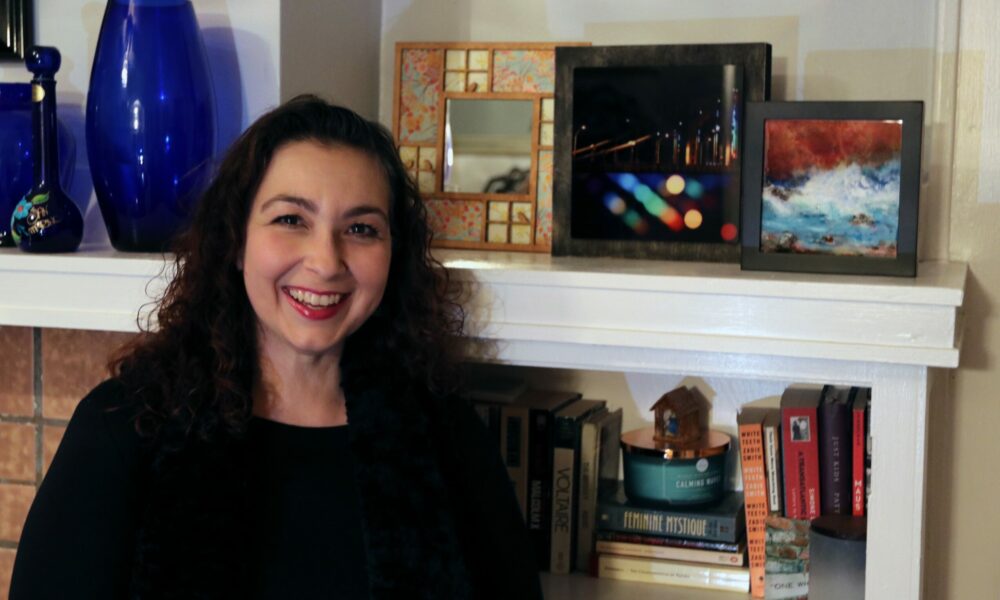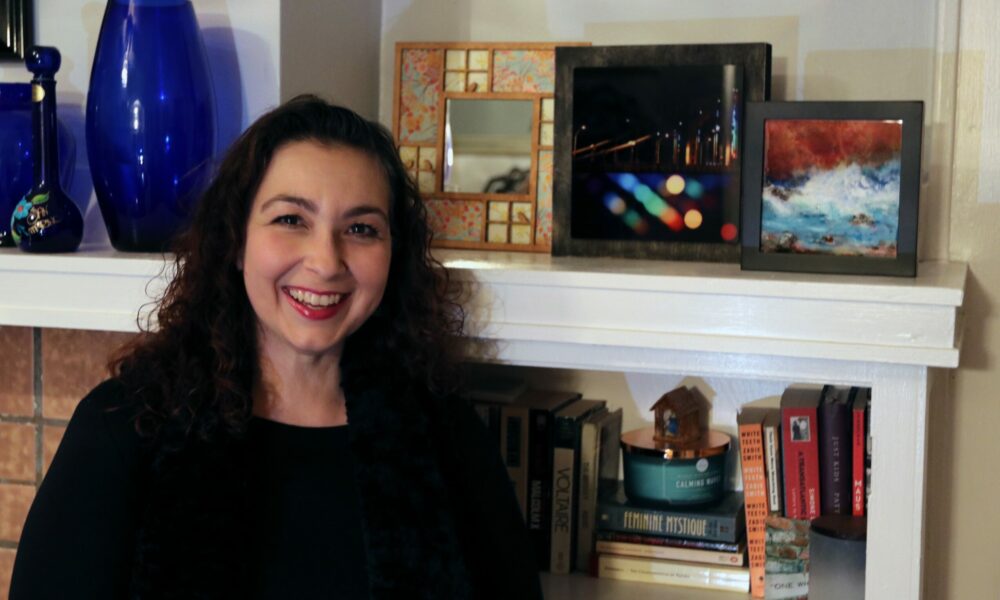 Today we'd like to introduce you to Desiree Vuocolo.
Alright, so thank you so much for sharing your story and insight with our readers. To kick things off, can you tell us a bit about how you got started? The story of local good is full of twists and turns just like life itself. The only thing I can say with certainty is that I love art! My love affair started while I was living in NY and going to college. I was taking art history classes and learning about frescos, tempura, and other mediums that felt foreign and familiar at the same time.
It was also when I learned about art patronage that allows artists to be supported by kings, popes, and wealthy families. It was a fantastic system that recognized the importance of paying artists to create, not just buying their work but actually giving them the funds to practice their craft and develop work for the love of the process.
While I have never been an artist, I have had a lifelong love for problem-solving and process improvement which is exactly what being an artist is. It is the constant exploration of trying and failing. It is the process of constantly trying new techniques, refining skills, and developing new styles.
I had visions of being an art curator or operating a high-end art gallery while I was in college. But art felt like something that was only accessible to rich people or large institutions that came with the name of wealthy families all of which felt outside of my reach. Instead, I managed to eek out a history degree with no clear vision of where I would go next.
I moved to Kansas City after leaving NYC shortly after the world trade center attacks. The move was a great start for my professional career, but the city was filled with big box stores, chain restaurants, and people more interested in sports than the arts. I found solace in exploring the up-and-coming art coming that was being spurred by growing incubation studios, art fairs, and pop-up markets.
I really loved finding and supporting local artists, shops, and restaurants. I found these spaces to be filled with welcoming people who were happy for the support and eager to share. I also found myself excited to tell others about my experience and the fantastic people I would meet along the way.
This love of all things local bled into my travel. I found myself searching for the areas with mom-and-pop restaurants, shops that carried handmade goods created by people living in the area, and art fairs or street fairs. At first, it was hard to locate these types of places but the internet become a great source of information even if it took multiple, strategic, searches to find everything on my list. I got really good at scouting out the areas in cities where local features abound. But there really had to be a better way.
In 2011 I was in a job I hated and kept dreaming about what my life might have been like if I had followed my love or passion. I was having lunch with my then VP and we were discussing our interests outside of work. It was that lunch when it hit me that I wanted to develop a site to help artists. I didn't know what it was or what it would look like but I knew that I was going to create something to help artists! By the end of 2012, I had been laid off with the rest of my department. While this was a huge hit financially, it was the best thing that could happen!
I spent the next six months taking art classes at Johnson County Community College, pursuing every program I could find for entrepreneurs, and researching the art market with the help of the Business and Entrepreneurship librarians at the Kansas City public library. I learned all about my target demographics, learned about open-source software, and spent time meeting with artists, gallery owners, and small business owners. I also realized I did not have the discipline to create art myself but I had the desire and know-how to build a site to help artists.
The first iteration of Local-Good was built in 2013 with my ex-husband while we were living in Raymore, MP. The intent was to create a site that allowed artists to sell their work and connect with other artists to collaborate on pieces. We quickly learned that building a business together on top of a shaky marriage was a recipe for disaster. But the experience of creating the site stayed with me.
In 2017 I moved to Pittsburgh, after landing a dream job in healthcare and I was ready to take on the world. My marriage ended within months of relocating, I was in a new city with no friends or family, a young child, and a dog. Decided I would make the best of my new situation and set out to build a new life. What I didn't expect was to rekindle my passion for local in a city with a passion for the arts, a love for one of a kind, and a thriving community filled with people who went out of their way to shop and support businesses. While I had long ago buried my concept for LocalGood I couldn't shake the feeling that there was more I was meant to do than just go to work at a desk every day.
Fast forward a few months and I was dining with a friend and co-worker who treating me to a nice meal as I was going through my divorce. We got to talking about our passions and in a brave moment I told her about my idea and lamented that I had to leave it behind since there was no chance of building a website in a city I was still getting to know with a limited network and no source of funding.
Little did I know that I was sharing what was left of the embers that I had been tending to and nurturing for years with a woman who knows how to start a fire. I am not exaggerating when I say that my plans were set into motion to build my dream before I even made it back to my desk at work.
My dear friend, Rhonda Boulding, had sent an email introducing me to Brian Bronaugh of Landesberg Design, a local marketing firm. Brian had recently launched a podcast that featured the Director of a local organization focused on helping artists take their designs to market for manufacturing.
We meet for coffee and Brian connected me to the Director for a conversation and to Chris Jezowicz, a web designer. Chris and I developed a strong connection and worked together on formulating a plan for the design of the site. We spent over a year talking and mapping out the details. By February of 2020, I had signed a contract and given Chris a down payment to build the site – then the pandemic hit!
Chris contacted me immediately when the lockdown occurred. He wanted to let me out of the contract. Fearing that the pandemic would impact local art fairs and shows, I refused and asked if we could go faster. Chris decided to hire a few contract workers to help and he set out to build the site. Meanwhile, I went out securing pro bono help for our legal needs, social media, and branding. Everyone was beyond generous and willing to pitch in because they believed in the cause and me (which was a humbling experience).
We did a soft launch in October to test drive the site and ensure that the functionality meets the artist's needs. Much of 2021 was spent adding additional functionality to improve the offering and grow the community. The launch of the site has been better than I could have ever imagined. The collaboration of artists, web developers, graphic designers, and others has resulted in a site that is even better than I could have envisioned.
Alright, so let's dig a little deeper into the story – has it been an easy path overall, and if not, what were the challenges you've had to overcome?
A relocation, a divorce, and no clear way to finance the build of the website.
Alright, so let's switch gears a bit and talk business. What should we know about your work?
LocalGood was created to be an open site. We get to know each and every artist on the site to learn more about who they are and how we can help them.
We want to hear their story so we can tell it. We also encourage artists to share where their work can be found so we can help them promote the art fairs, shops, and galleries where you can see their art in person.
This makes LocalGood very different – our mission isn't to make money, it is to advocate for our artists to help them develop sustainable streams for selling their work. Our focus is people, not profits!
Any big plans?
We spent the first year focused on getting the site up and running.
Then we developed the channels to facilitate a giving program. Every artist selects the charity that they want to support and we donate 5% to the charity of the artist's choice. This year we are making the connection to the brick and mortar shops or galleries where the artists sell their work, in person.
We want to partner with these shops to promote our artists and help bring attention to these local stores. `
Contact Info: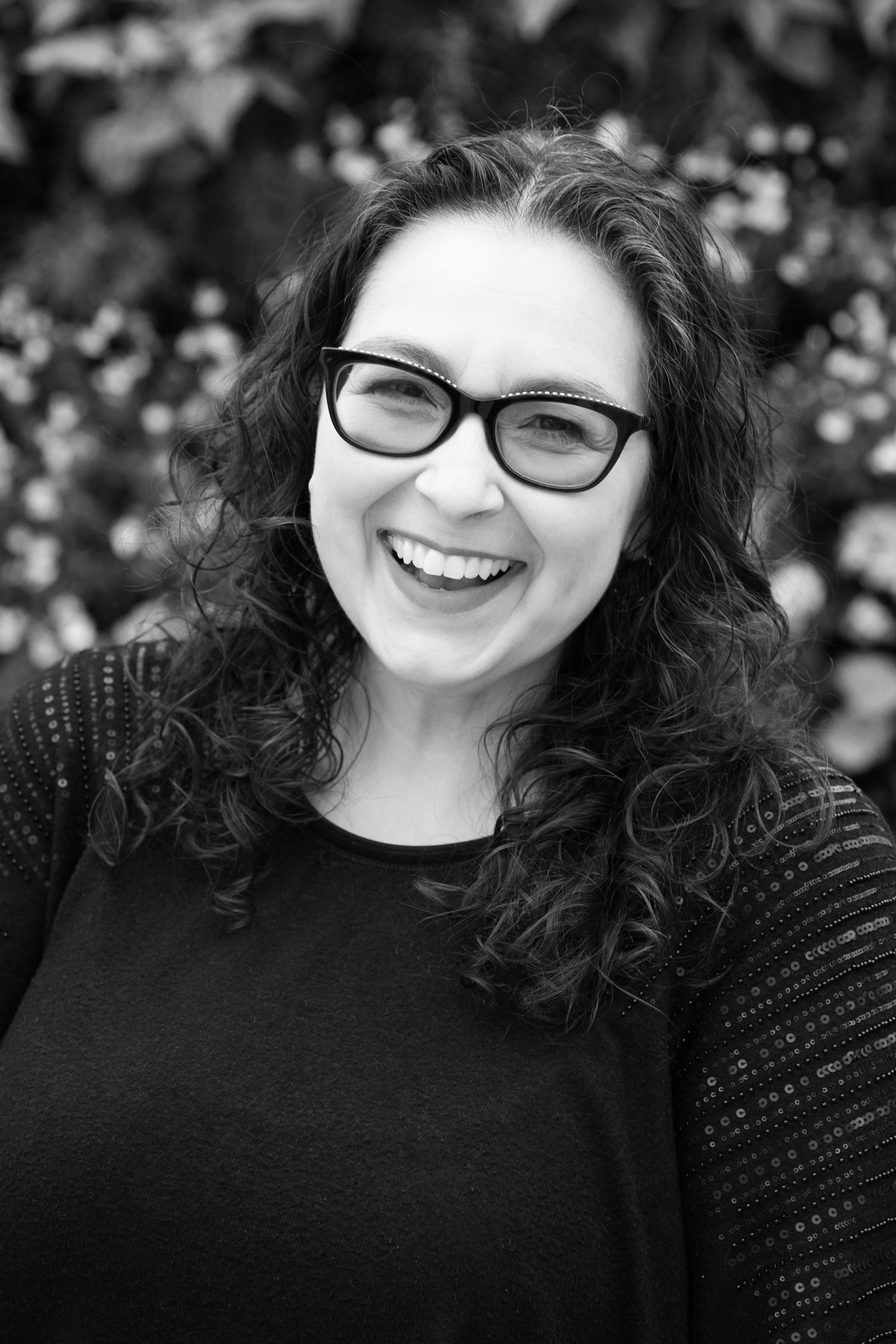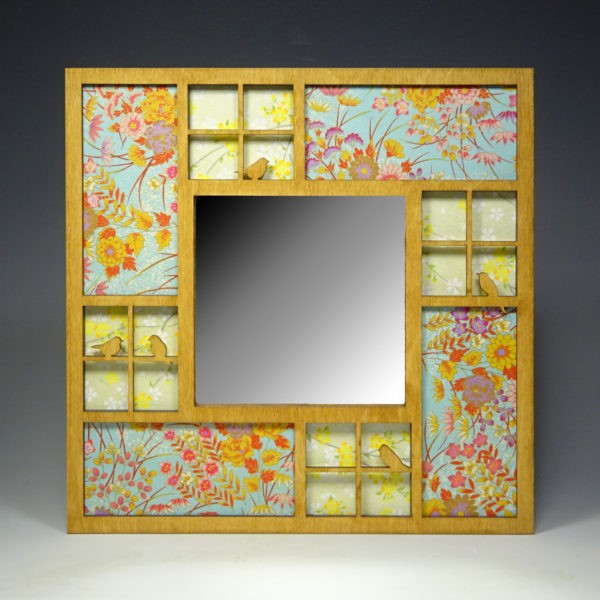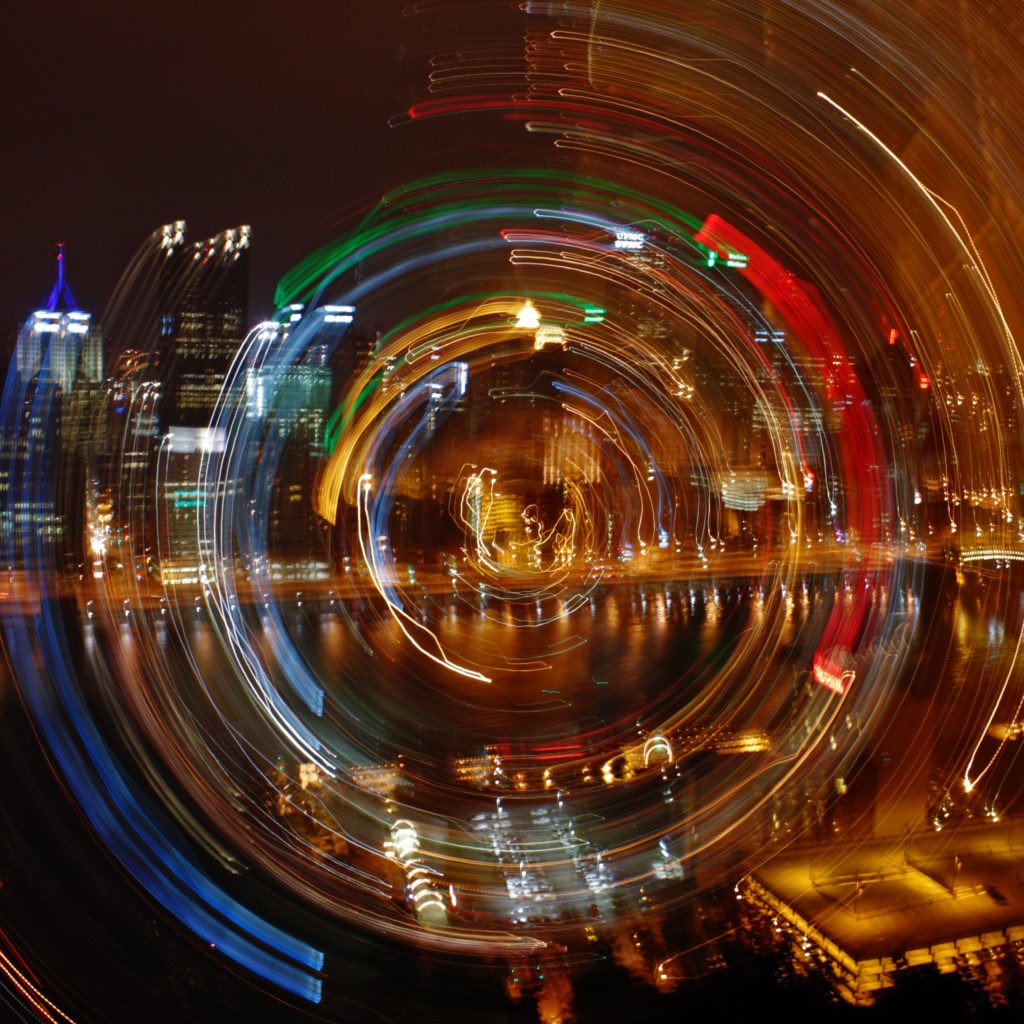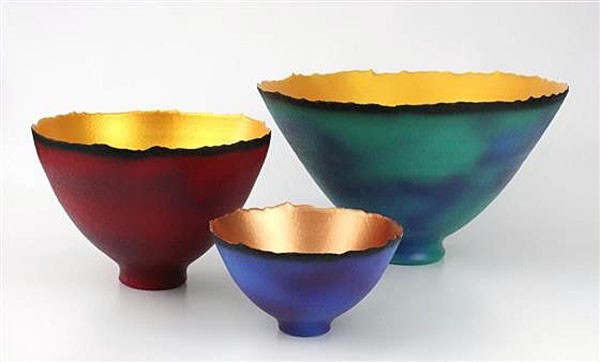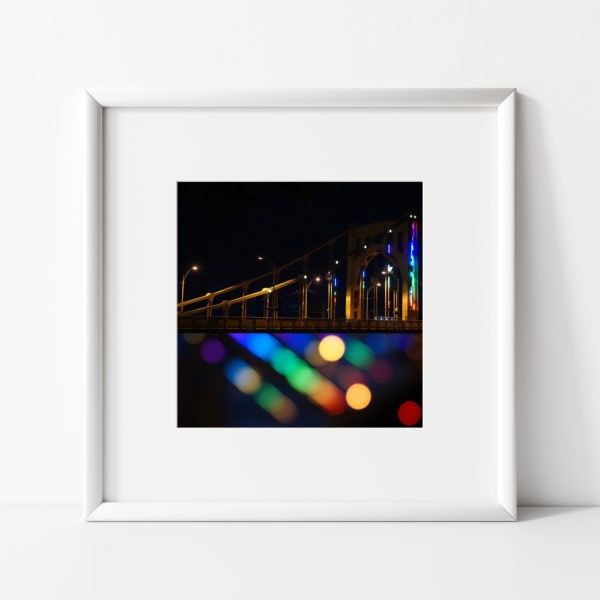 Image Credits
Mindy Mastruserio of Aether Erebus Photography and Jaime Russell of Anthem Photography
Suggest a Story:
 VoyageKC is built on recommendations from the community; it's how we uncover hidden gems, so if you or someone you know deserves recognition please let us know 
here.