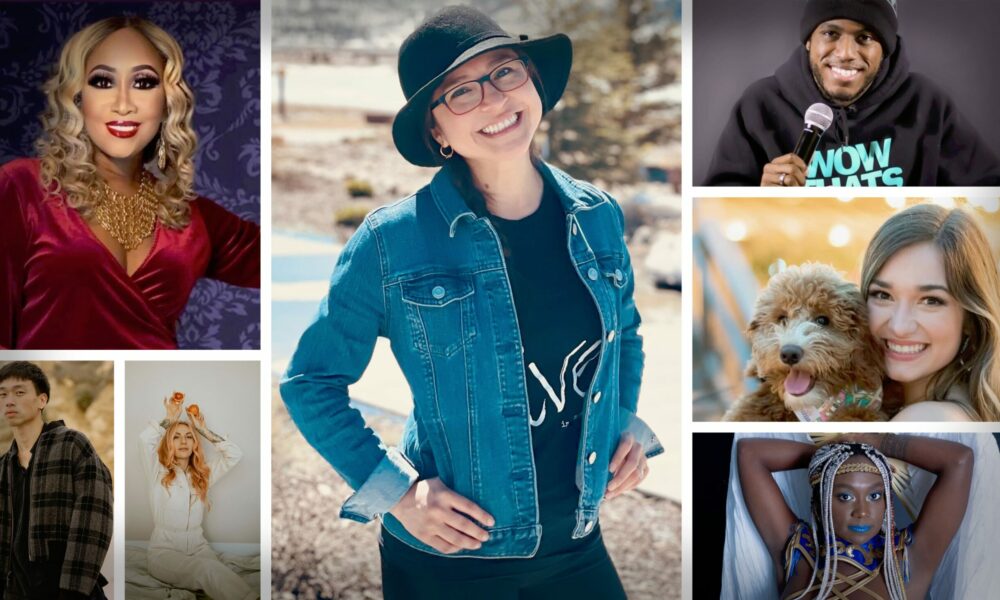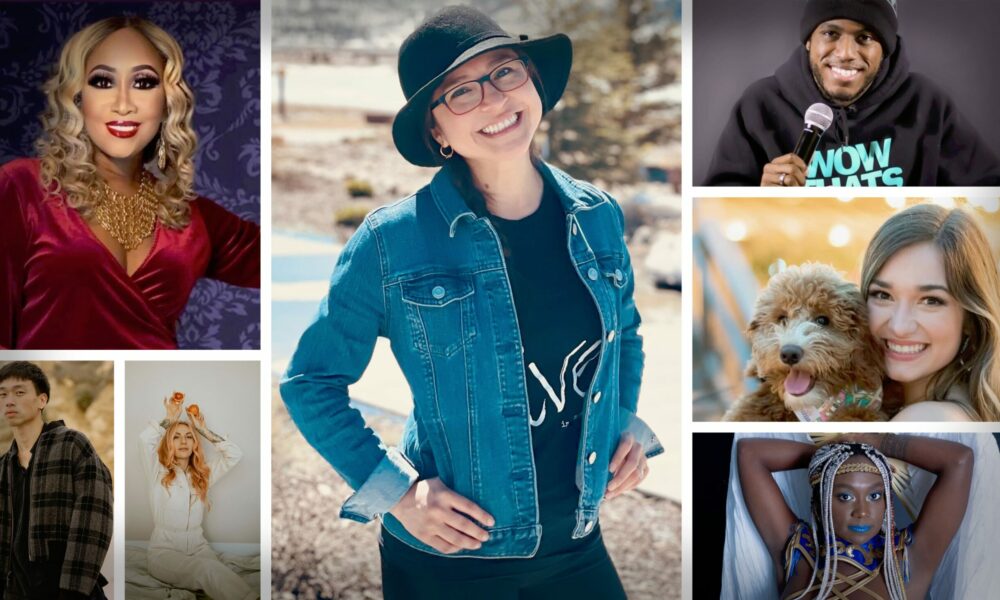 The heart of our mission is to find the amazing souls that breathe life into our communities. In the recent weeks, we've had the privilege to connect with some incredible artists, creatives, entrepreneurs and rabble rousers and we can't begin to express how impressed we are with the incredible group below. Check out our favorite stories from across the Voyage family.
Shelli Hager

When I was a kid, I loved looking through my family's old photo albums. I've always loved the artistic side of photography and enjoyed the stories photos seemed to tell. Several years ago, I was given a camera for Christmas. I knew nothing about photography other than "point and shoot", which I did plenty of! As time went on and the internet evolved, I started to learn more and eventually upgraded my camera and started dabbling in landscape photography. I quickly realized that photography was something I loved spending my time doing and was told I had a pretty good "eye". I learned everything I could about editing, lighting, camera settings, etc., online through videos, podcasts, and websites. Fast forward a few years, and I started taking portraits for friends and family and realized how much fun it was to create memories for people!! Word of mouth and referrals from friends helped me build my business and love of photography. Read more>>
Trey House

Originally, I fell in love with the outdoors. Being surrounded by trees, and water is my comfort zone. But never picked the interest of photography until social media became popular. Seeing other people's work is what inspired me to try it out. So, I brought a camera, and have been taking photos ever since. Now, I'm trying different genres, to find my niche. With plans to turn things into a business with my cousin. Read more>>
Tina Rojas

I grew up raised by a single mom and the youngest of three kids in Chicago, IL just north of the city – I can still vividly remember window shopping the giant teddy bears and expensive barbies at FAO Schwarz. We didn't have a lot of money but we did have the spirit to enjoy life. All I will say about my father is that he is from Costa Rica and found his path apart from my story for most of my life. In lieu of the realities of a divorced-home kid, I was quiet, awkward, and confused with lots of abandonment issues. I often got bullied because I couldn't stand my ground on anything and always looked nervous. As an early teen, my mom moved us back to Kansas where she was born and raised so we could be closer to family. Most of my life I spent doing what others did because that was how I survived. I was an imposter trying to pose appropriately. Being a kid is hard for us all but somehow we find a way to a safe happy place. Early on in life, I found my happiness and a freedom voice amidst a dance studio at the age of three – Christine Belpedio's School of Dance. Read more>>
Travis Fields

In 2005, I attended the Art Institute of Seattle to pursue an audio engineering degree. I quickly realized I was far too anxious to enjoy sitting behind a console all day, every day doing studio work. I left school to cut my teeth in live entertainment. I crammed what I could in my Honda Accord and made my way to Austin Texas, where at the time the cost of living was far more appealing and I had a family. However, after a short stint there crashing on my uncle's couch and with no employment prospects, I instead took a job with a dueling piano bar in Branson, Missouri, packed up the Honda again, and headed north. While far from the music scenes that Seattle or Austin had to offer, it was my thought that a foot in the door in Branson might lead to theatre work and pave the way to opportunities in larger markets. Instead, I spent 7 years with the dueling piano bar company which offered stability and solid benefits. In 2009, I was promoted to General Manager and moved to their Kansas City location in Westport. I began booking original folk and bluegrass acts on off nights at the Piano Bar in 2011 and quickly came to the conclusion that that is really where my heart was. Read more>>
Ashley Howell

My story, no one has really asked me that before. I didn't think I could possibly have anything that people would want to hear but in another sleepless night a light bulb went off (it was kiddo just waking up to pee) but it reminded me of why I am doing what I am doing. For a little back story without giving you my whole life history because who has time for that. I grew up in a small town in Missouri with an older brother and sister. My parents got divorced when I was a baby so I lived with my mom and siblings. My childhood had lots of great memories but there was also my fair share of trauma. From sexual abuse to verbal abuse, I was never one to be confident or love myself. Throughout middle school and high school, I felt I always had to be funny because I was the fat kid. I would often make fun of myself because it hurt less than coming from others. As an adult, I never really gained that confidence or self-love but I learned to accept myself.  Read more>>
Laura Lockton

In 2007, I was looking for a way to expand my river resort business that would also promote green living, which I was passionate about. So I started producing conscious festivals with a focus on sustainability and performing arts, making biodiesel to run our busses, and teaching people about the green improvements we had done. It was wonderful and inspirational, but eventually, I decided I wanted to move back to Kansas City and bring conscious events to the community here. I decided to take a few years off to solidify a strategy for curating events that make a positive impact on people's lives. In the meantime, I went through a difficult divorce and became the most unhealthy and unhappy I've ever been. I felt lost and wasn't sure what path I wanted my life to take. I knew I needed something to pull me up from the low that I had reached, something that would help me get healthy and happy again. Several of my friends had been telling me I should learn aerial arts because it seemed like it was natural for me, given my gymnastics, dance, and yoga background. Read more>>
Martika Daniels

I have always had a love for a circus since I was a child. I first learned about circus performers when I was around 7-8 years old. I grew up in a military family. We traveled a lot. When I lived in Germany, my family and I would travel around Europe. I saw my first circus performer in Rome, Italy. A busker (street performer) juggling. I was so amazed I had to learn everything about it. I got books to read about it. Watched a ton of movies growing up. I did not start to train or learn anything circus till about ten years later. When I was in college I took a group friend trip to an art and music festival. There I met an international circus entertainer teaching workshops. I at that point had to give it a try. I bought a hula hoop at the festival for my first class. It was love at the first hula hoop. It has been eleven years now. I have not put down a hula hoop since. Over the years I would practice at parks, do mini-performances at family or friends' houses. People started to hear about me and suggest my performances to bigger events. It kinda snowballed from there. I have a degree as a Veterinary technician. I was working in a corporate laboratory right after college. Read more>>
Russ Johnson

I have been fortunate to travel the world and experience many amazing places, cultures — and wine! As part of my adventures, I took up sailing late in life and immediately fell in love with it. A group of friends and I just returned from sailing in Croatia, where the locals were always wonderful and friendly and the food and the wine were world-class. That experience led me to recently introduce Croatian wine and spirits to the local cuisine here in Kansas City. As the opportunity to travel far and wide to explore the world of wine is sometimes elusive, Sail Away Wine sets out to deliver that spirit of adventure and escape for everyone close to home. Enjoying wine from a distant corner of the world allows one to get away and experience, albeit briefly, that far away culture and place. Sail Away Wine is that neighborhood respite where you can explore the world through wine and do so on your own terms and at your own pace. Read more>>
Tim Canton

I've been a fan of movies and pop culture ever since I was a little boy. My love for horror films and creativity stems from my uncles, grandfather, and mother. From Halloween, sports, video games, and art I was always allowed to follow whatever passions I desired and was supported while doing so. While I have dabbled in some way shape or form in all of those things, horror films and Halloween are what brought out my creativity the most over the years. What started with a website in 1999 (Fright Search) evolved into a new site in 2009 (Downright Creepy) that included genre news, reviews, editorials, and podcast shows. It not only gave me an outlet to share things I love but also gave me so many opportunities that I never thought I would have. From covering SXSW and San Diego Comic-Con for almost a decade to becoming part of the horror community and watching it grow in KC. Read more>>
Matt Blake

I have always felt like I was born with the ability to draw. Spurred on by my grade school art teacher, Mr. O'Neill, I carried this vocation to be a professional artist with me seriously up until my junior year in college.
I abandoned my Bachelor of Fine Arts pursuits at the University of Missouri–Columbia to get into what I thought would be a more lucrative pursuit of Graphic Design/Art Direction in the Advertising industry.
I am a firm believer that everything happens for a reason, and I am glad I chose the path I did. I am grateful for a consistent career in the world of Advertising, Marketing and Graphic Design.Read more>>
Claudia Alcantara

I was born and raised in Guatemala City, where I earned my degree in Elementary teaching and Industrial/Organizational Psychology (HR). After working at different companies, I created a successful business in HR procedures for companies in Guatemala. I was making a substantial income that positioned me to be financially independent. In 2011, I found my partner, who soon became my husband, with whom I was ready to start my next phase in life. Little did I know, that we would be moving to the US, this is when my life took a turn. My husband's medical career brought him to Kansas City, and I decided to let go of my business and lifestyle to create a new life here. Moving to a new country, away from everything I knew – family, friends, and language – caused an amount of emotional stress I couldn't bear. During the transition of moving, I felt extreme depression, isolation, and disconnect. Read more>>
Kimberly Young

Mrs. Kimberly young grew up in Shaw, Mississippi. She began her modeling career at the age of 22, where she signed with the John Casablanca modeling agency. Early in her modeling career. Mrs. Young worked as a Freeze Mannequin. She stop modeling to become a pastor, where she pastored Living Waters Ministries for 14 years. Mrs. Young is currently the CEO and founder of Women of Unity Girls Home, where she offers residential services to young girls aged 12-21. Dreams can come true! No matter where you started doors will open for you. Stick with it, and you will get positive results. Read more>>
Maria Rich

In 2009, I got married to the love of my life and moved to Kansas from California. I had no job or car at the time so I was home cooking and baking because I come from a large family I never knew what it was like to cook small quantities so we were always stuck with leftovers. I started to have my husband take them to work for his co-workers to enjoy. His coworkers loved it and started to ask if I sold my product and that's how I started. I started baking from my home and started my business from home. We outgrew my kitchen and decided to start searching for a commercial kitchen in Spring Hill. I joined the Spring Hill chamber of commerce and that's where I met Eric the CEO of seats inc. a seat manufacturing company that had moved from Wisconsin to Spring Hill and opened a plant that had a commercial Lithe. In it that was vacant and they had no plans to use. So I kindly asked if it were to be possible to lease that space for my business to work out of and he so generously agreed and that is how we ended up in the kitchen we lease now. Read more>>
Betsy Reidell

My journey as a life coach for women began in Rochester, NY in 2011 after I decided to pursue my Elite Life Coaching Certification. At the time, I was an experienced master's level school counselor, and although I found working with kids highly rewarding, I still felt as though I was missing my true calling. My desire to create a life coaching business arose from helping all of my girlfriends and the moms that I worked with at school. I kept hearing them say how stressed out they were and depleted from putting everyone else's needs before their own. It was then, that it hit me that despite being a full-time counselor, mother of two kids, wife, and so much more, I was meant to help other women to know their worth, stop living for everyone else around them, and go after a life they truly loved. I worked my business really part-time at first while keeping my full-time position as a counselor. Read more>>
Amanda Bernice

Growing up, my grandpa would take me to Jardine's after church for lunch and I just fell in love with the music. I was quite young when we would go and it put a lasting effect on my life as a dancer. In the same time frame, I was going to dance classes at Diane's School of Dance in Platte Woods and was regularly taking tap and jazz classes. After college when I came back home, I was dating this guy and he asked me to take dance lessons with him to this live band called Dave Stephens. The show got rained out and we were asked if we wanted to join Dave at his next show and of course, we said yes. Well, that was the night I discovered Lindy Hop and I was sold. It's been now been 13 years of this great land of swing dance and jazz. 627 Stomp was created as a need for a void in our swing dance community that didn't exist at the time (2013) sustainability. At this time it was me and my friend, Carmen Feathers who created 627 Stomp. We recruited several friends to help teach regular classes and workshops to ensure the community had financial growth to sustain itself. Read more>>
Ryan Haney

Originally, I was raised in Miami, Florida by my two moms. I spent most of my time with them growing up, but I also formed a great relationship with my biological father, as well as his former partner. Being raised by four parents, all of whom are gay, in the early 2000s was certainly unorthodox, but it was a loving dynamic that has greatly shaped my perception of what can be made possible in light of adversity. I was first drawn to the idea of being an artist by witnessing it firsthand through one of my parents, Tony. He is a hyperrealist oil painter, and I spent many weekends as a kid sitting in his studio on Lincoln Road, drawing crude still lifes on a pad of paper while he worked at his easel. I believe that, during this time, I picked up many of his qualities: his demeanor, his work ethic, and his vision. Though he is my only parent that makes art professionally, the rest of my family has similarly supported my ambitions since the beginning and continues to do so today. Read more>>
Vincent Sung

I started my modeling career back in 2013 when I went to a Kansas City Fashion Week model casting on a whim. I made the model roster and was selected by a designer to walk in the show. Not long after my runway debut, I was signed by Manifest Talent, an all-male boutique modeling agency. Manifest soon merged with my current local agency, Voices & Through. Voices and I were able to develop my modeling skills through an array of jobs I was booked for. In 2020, I decided to expand my opportunities even more by signing with agencies outside of KC and am now represented by 6 agencies across the US. I love modeling but only do it when my schedule allows. I am a full-time dad and work full time as an Engineer with a company in Lenexa, KS. Read more>>
Kelly Diener

I am one of those " and" people. I never fit neatly in a box and my career certainly doesn't either. I grew up on the east coast with my parents. Both transplants from other areas of the country, met in the army and decided to stay in Maryland for the diversity and job opportunities. In the eighties there weren't many mixed kids or interracial couples (like my parents), so sports became my outlet. My talent on the soccer field gave me a sense of purpose and belonging. My soccer girls are still some of my closest friends. It also fueled my passion for fitness and teamwork. After playing college soccer, I worked in college athletics. I met my husband in an athletics department- which was convenient since I worked long hours in the basement of an arena. After we got married, we moved for his coaching career and I did different jobs in higher ed. The one thing all my positions have had in common was service. I've always served students, staff members, or a general cause. I've rarely done just one thing wherever I've worked. I always find myself being asked to be on a committee, teach a class or organize an event. Read more>>
Carol Wratny

Our founders met by chance through a Facebook site for dogs looking for homes. They built a friendship through their mutual love for dogs. Because Missouri has the most number of puppy mills, they felt compelled to try to help dogs coming from this terrible industry. They knew nothing about starting a rescue so they began by doodling a "plan" on paper of what they thought they needed – some money, a low-cost veterinarian, one foster home, and one dog. On September 11, 2016, they found the dog and aptly named her Liberty (or Libby for short), for the day of her rescue and for her newfound freedom. Liberty was a 9-year-old breeding dog that had spent all of her life in a cage not much bigger than her body. Her fur was matted to her skin, her nails were like eagle talons and she most likely had never been bathed. She was terrified of people and of open spaces. She would sleep sitting up in a corner because that's the way she had always had to sleep. Read more>>
Gretchen Morris

I picked up my first camera in 5th-grade taking photos of literally anything, you name it I was taking photos of it – My mom's garden, the grass, my friends, and trees. Around the time I got into middle school, I started taking more photos of my friends just for fun! They would come over after school and my hometown house has a bunch of open land and fields so we would go walk around and just have a photoshoot! It then progressed into taking some of my friend's older siblings' senior photos. When high school hit, I was in the yearbook and became the Editor-In-Chief for two years. Along with being in the yearbook, my brother and I became super close and he was really into stringing (when you listen to a police scanner and go to the scenes to capture what is going on – a form of photojournalism). Read more>>
Jaron Robinson

I have been interested in Visual Arts and Performing since middle school. Art class was a safe haven for me. Going over the various mediums that art can be made from was interesting. I also loved learning about the great artists of the past and how they told stories through their artwork. This made me wonder what other stories can I find through artwork. My favorite piece of artwork is Van Gogh's Starry Night. The colors were beautiful. Learning about his technique of using brush strokes to add a texture to the painting while learning he dealt with depression was mind-blowing. How could someone with great talent be feeling low? As I became a teenager, many of my friends sought out me for advice with many things that went on this their life that caused them stress. I was an awesome listener and I helped by giving them sayings and words to live by. These words affected them with great magnitude and changed most of their mindsets to think and become better. Around this time, I would listen to rap and R&B music. I learned that music is really poetry over a beat. I got hooked when I watched the 50 cents movie "Get Rich or Die Tryin'." I heard the song at the end titled Hustler's Ambition. I would listen and analyze the lyrics to discover this story and message. This is where I began to write poetry. Read more>>
Dusty Snethen

The story of Brew Bank began with a reconnection with an old middle school friend. I was teaching school and wanted to create a film club for my students. I knew that my friend Ryan Cavanaugh had gone to film school and had spent some time working in the industry. He had recently just returned to Kansas, so I reached out. He agreed to assist me and we soon learned that we both shared a love of local craft beer. We discussed how cool it would be to have a place that featured all the great things being done with craft beer, especially in Kansas. We then saw this cool place in Brooklyn, New York that had beer ATMs. You got a card and then used the card to pour yourself a variety of beer offerings. We thought that idea paired perfectly with our idea. Of course, this was all just pie in the sky, would t it be amazing to talk. We had no real means to open a business. Then a contest was announced called TopTank. It was a take on the show Shark Tank. Several highly respected Topeka businessmen were going to offer $100,000 to the best business idea for Downtown Topeka. We thought "what the heck!" And threw our idea into the contest. Read more>>
Nancy Westfall

I am the creative mind and designer behind The Colorful Cookie, The Colorful Cookie Club, and Cookie-A-Thon. After teaching elementary school for 20 years, I learned how to decorate sugar cookies. I had always wanted to learn but didn't know anything about it. I made my mind up that I was going to learn how to make adorable cookies! I began reading blogs about decorating cookies and I began to practice. My friends and family saw the cookies and wanted them for parties. Then the word spread. I began to get calls for ordering cookies. This is how The Colorful Cookie began. I wanted to make stencils for my cookies so that I could speed up and customize my cookie orders. I knew this would help me grow my business too. I was inspired to use my creativity and knowledge of technology to teach myself how to design cookie stencils using a Cricut machine and the Design Space software. Read more>>
Brandi Brooks

In 2016, I started an internship with Mic Check Global, a marketing company in St. Louis as a brand assistant. From there, I was able to pick up photography as a way to help during photo shoots and ad campaigns for clients. That position allowed me to transition into working for a couple of local photography companies in the St. Louis area. In 2018, I moved to Kansas City to work with Victorious Life Church as a marketing specialist. That position gave me the skills and experience needed to start my own companies PT Supreme & Customs, a digital marketing company, and Hood Therapy STL, a mental health company that brings awareness to urban communities through talk therapy and apparel. Throughout that time I also wrote and published a book called Mane Garden Vol. 1. Read more>>
Tania Fuchs

I sewed all my life, but I started making the advent stockings 15 years ago. Initially, I made them for children, but then a coworker wanted one for their dog. Each year, my stockings became better. I sold them to my coworkers at first, but I took a chance and went to Lakewood Veterinary Clinic and asked them if they wanted to sell my stockings. They said yes. They gave me my first real chance at selling my work. In the offseason, I started making dog bandanas, collars, and other accessories. I bought an embroidery machine for custom orders. With each step, my confidence grew and I eventually started selling my work at craft shows. Read more>>
Missie Quirk

I'm a self-taught abstract artist and have been painting for over 20 years. I started painting back in college – I wanted a huge painting to go in my living room but definitely didn't have the budget for the ones I loved… so I made it myself. And it just grew from there. Only in the last 5 years have monetized my artwork and today it is my primary source of income. I absolutely love my "job" and have been working hard to grow my business. Read more>>
Steve Pope

I am the founder of the First Responder Golf Foundation. The mission is to bring awareness to PTSD in the First Responder professions as well as help them decompress using the game of golf. This all started back in January of 2020 with my YouTube, Instagram, Twitter, and Facebook social media blitz. I call it that because I want this topic to stay relevant and if that means me continuing to keep it out there on my social media accounts then that is what I will do. Why? Because if I can help one person from dying by suicide I have done the mission justice. The mission doesn't just stop with suicide though. It also includes bringing awareness to the other side effects of PTSD like substance abuse, anger issues, irritability, sleep deprivation to name a few. All of these lead to problems at home and in everyday life. Read more>>
Rachel Bradrick

From the time I was in early high school, I knew I wanted to be a physical therapist. As soon as I learned about the profession, I was sold. From that point on, I was laser-focused on that goal. I got my undergrad at Washburn University, immediately got accepted to KU Med's Physical Therapy program, kept my head down, studied hard, graduated, passed my boards, and got a job as a PT here in Kansas City. I got into this field because I wanted to spend my career helping people overcome some of their biggest challenges. It made me excited to help people find a better quality of life. At first, I was really passionate about geriatric patients (and I still am!) I would get really angry when I saw medical professionals treat older patients as if they weren't as important or didn't have high likelihood of healing. But I was connecting with these people! I would go in and make them laugh and we would get through their exercises together, and they would feel better!. Read more>>
Daniela Galdi

Dress Up The House began as a way for me to give back, inspire creativity, and help those in need through financial support. At the time, I was a full-time dance teacher looking for a solution for the extra dance costumes that remained from recitals and performances so they did not sit in the basement for years never to be used. A friend suggested that I look into donating costumes to the Ronald McDonald House children and families. When I reached out to the Philadelphia House, I learned that Halloween was not a holiday where they received many donations or support. From that point forward, I have made it my mission to help raise money and supply costumes for the families during the holiday, which offsets financial costs for those residing in the Houses while receiving treatment and care for terminally ill children. Read more>>
Madeline Davis

What began as an Instagram account has developed into a brand. After moving to Kansas City and buying our first home, Chase and I realized our love for hosting game nights and fostering a gaming community could not be contained in our four suburban walls. After months of brainstorming and soul-searching, we realized gaming was not just a hobby, but how we wanted to spend our lives. We didn't know quite what it would look like – a full restaurant with games? A cafe? An event center? We just knew we wanted a safe space to share games with others. After a few months and a little bit of serendipity, we crossed paths with TableTop Game & Hobby and shop owners – Phil and Lynn Kilgore. We all met and discussed our plans. They wanted someone to open a cafe, to run events, and have an event space, and we wanted a place our customers could buy and learn about games. It was PERFECT. Read more>>
Alexys Randol

I remember being a child and saying that I wanted to be a photographer when I grew up. My family encouraged me to look at other means of providing for myself and my future family as not many made it as successful photographers and there just wasn't a huge market for them back then. Fast forward many, many years, and I began college to attend medical school to become a surgeon. My goal was to help children and work at Children's Mercy. After a couple of years of schooling, I just really felt like the medical field wasn't for me. I began thinking of other careers and what else I could do that I loved, that could provide and would allow me to be more present for my family. I remember talking to my boyfriend at the time, who is now currently my husband, and I brought up how I loved photography and how that's something I had always thought of doing. I talked to him about starting a business and making that my full-time career. Read more>>
Alishia Taylor

With adjustments, I was able to cut back 40% of my expenses. One being, you guessed it my wax melt purchasing. In December 2020, I decided instead of making another short-lived mediocre purchase of scented wax melts, I was going to figure out how to make my own. YouTube and I became best friends I ordered my 1st round of oil samples from Candle Science and oh my goodness I couldn't contain my excitement. I started blending multiple oils together to create aromas that are like no other scent I've ever purchased. Let's face it store-bought wax melts just don't last as long as you'd like them to. There,
I said it! With the help of YouTube University, I created 11 Luxury Scented Wax Melts. Read more>>
Danny McGaw

I grew up in The City of Salford, just outside Manchester, England. My early years were spent becoming a pro soccer player. I was injured early and turned my attention solely to music from that point onward. I wrote my first song when I was 11 years old, I already had a major passion for writing songs, and with a backpack and a guitar, I left Manchester at 18. I spent two years on The Isle Of Jersey where I lived above a working man's pub on the main street, my first regular gig was on Wednesday nights in that bar. I moved to LA just shy of my 20th birthday, with 400 dollars in my pocket. On the recommendation of friends in Jersey, I was taken in by the Ex-Pat community of Santa Monica. My first LA gig was in a Mexican restaurant in Culver city three nights a week, it was here that I heard about the Santa Monica Promenade, my life began to become more and more focused on being a songwriter. I met my first producer and musical mentor on the promenade, Terry Melcher, (producer of The Byrds, Taj Mahal, Ry Cooder, The Beach Boys and son of Doris Day. Read more>>
Tobe Reed

Back in 2011, I started a blog called Because It's Awesome to share my passion for all things design and interiors. What began as a creative outlet quickly became a community. This was when blogs were sort of in their infancy, and brands were still figuring out how to work with what we now call "influencers." One Kings Lane had fairly recently launched and they reached out to me to participate in one of their popular Tastemaker Sales where they rounded up influential people in the design industry to curate an online sale. I had the opportunity to sell some of my personal vintage finds, and I was instantly hooked! I started selling vintage finds on their site in 2013. My mom would come across unique things when she was antiquing and thrifting and, over time, it became a wonderful partnership. We jumped on Chairish in 2015 and have since both left our corporate jobs to pursue this full-time. Read more>>
Rob Sanderson

I was a Navy brat, grew up on the coast most of my life and I've always been drawn to the water. I was an avid surfer in college and continued into my professional career. Less than a year after 9/11, I became a police officer. Hurricane Katrina brought me to the KC area where I worked as a police officer in the suburbs. Throughout my 18 year career, I utilized surfing as a means to decompress. I was able to work through some significant personal and professional traumas. In 2019, I had the privilege of being introduced to a few local nonprofits who were making a difference in their communities. After taking a few fellow police officers and veterans on surf trips, I realized I could mesh my passion to serve along with the sport I was passionate about. So SWEL (Surf Waves Enjoy Life) was founded in 2020. Our mission is to provide a positive setting for veterans and first responders to decompress, disconnect and reinvigorate through the sport of surfing. Read more>>